It can be so much fun shopping for bright and colorful items for our little ones! From bibs, baby blankets and toys for our kids, to milestones and bags for us moms, shopping can be an adventure!! I was blessed to stumble across Bella Tunno recently and wish that I had sooner!!! That's why I'm happy to share with you the great products they have to choose from! Not only do I love the products, but I absolutely love their mission and I think you will too. Their B1G Initiative program provides someone a meal for every product that they sell. At this time they have provided over 650,000 meals to those in need. The coolest part is that they keep this count right on their website so you can see how your purchases are helping!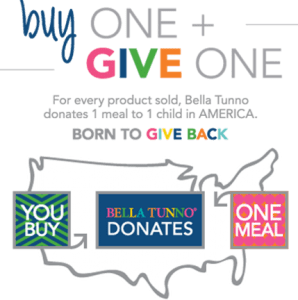 I love when I can buy a fun product and do good for others at the same time! Speaking of products, you'll fall in love with them too!! What caught my eye immediately (and a little too late), were the Baby Knee Pads! These are a best seller and for good reason! My son learned to crawl on our hardwood floors, and I felt so bad for his little knees. I WISH that I had known about these at the time! If you have  a little one who hasn't started crawling yet- GET THESE!!!!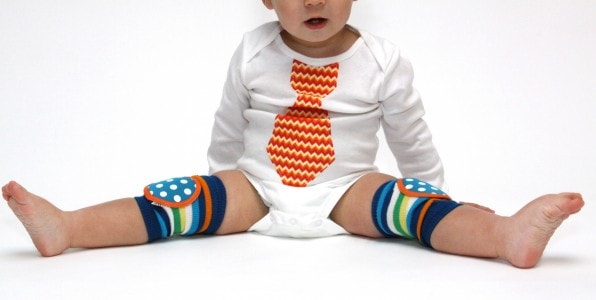 A few products that Bella Tunno was so gracious enough to let me try out are their Wonder Bib, the Believe Giraffe Plush, and their Alphabet Soup Favorite Blanket. It was an instant love for me.  Everything is so well made and colorful!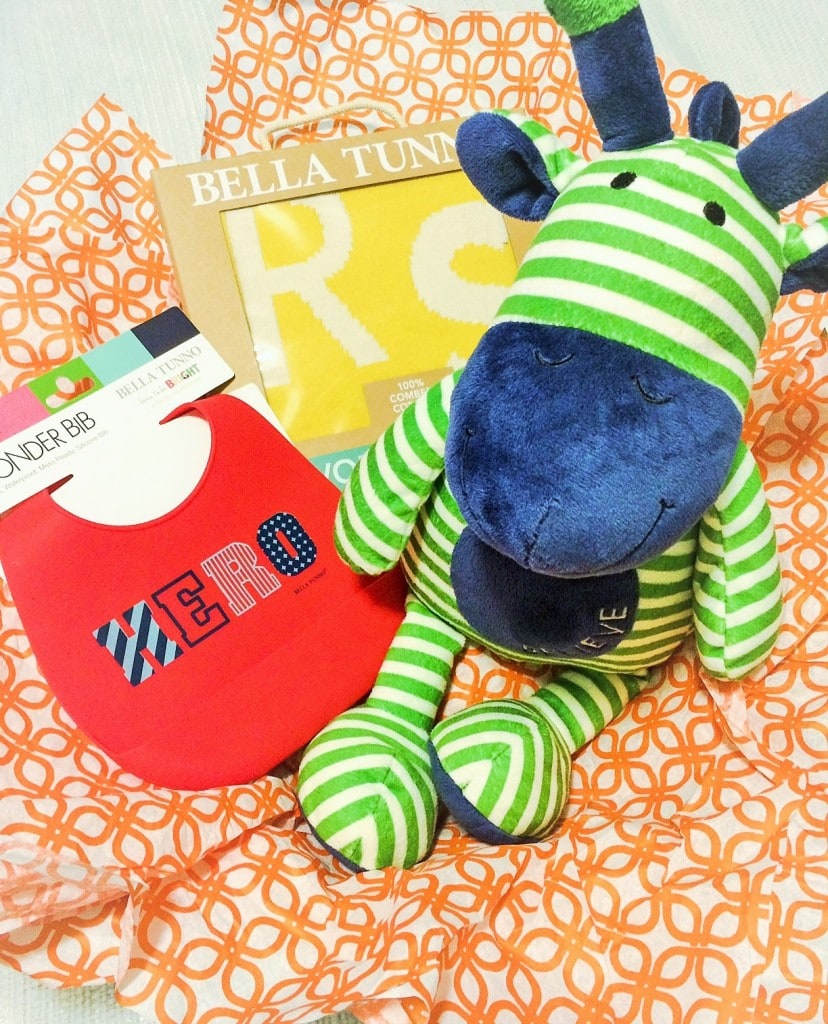 The Favorite Blanket is a soft cotton and light weight yet warm enough to keep my son cozy at nap time. The colors are vibrant and the alphabet will come in handy later on as he is learning his letters!
They have many fun blanket designs including Pink Flamingos and Deer Baby, deer head silhouettes (my friend would have loved this one as a swaddling blanket for her son)!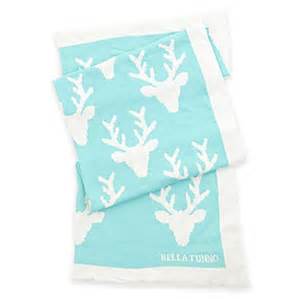 The Wonder Bib might be my favorite. I have SOO many bibs as I'm sure every mother does. Most of them make it through one feeding and need to be washed. And ones that don't have a pocket result in a mess all over his lap and the high chair. The Wonder Bib is PVC free, BPA-free, and waterproof! It is so simple to put on and take off and it has adjustable lengths. His excess food found its way into the pouch and the FDA approved food-grade silicone was a breeze to wipe off and use again. The bib can also be put in the dishwasher for a deeper cleaning which is super convenient. My son loves the vibrant colors and carries it all around the house when he isn't eating. Thankfully it is easily foldable so we can take it on our vacations with us!
The adorable Believe Giraffe Plush is vibrant and soft making it a fun toy to drag around by the foot or to lay on when he's taking a minute or two to rest! I love the colors and he seems to as well!
Bella Tunno has a variety of baby and toddler items for you to choose from. They definitely don't disappoint if you are looking for unique products with lots of fun color! I'll be spreading the word to mothers everywhere and I hope you will too!!