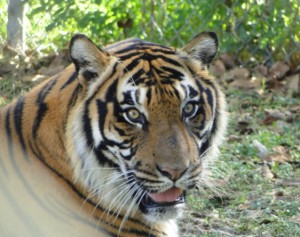 Big Cat Habitat = Amazing! If you love animals, and want to get next to some big cats, well, this place is for you!!
Located in Sarasota, Florida, Big Cat Habitat Rescue takes in animals that wouldn't be alive otherwise. Whether they're castoffs from homeowners who thought that owning a tiger in their home would be a good idea, or injured animals that can't be out in the wild, the kind-hearted folks at Big Cat Habitat take in these animals and whole heartedly take care of them.
Yes, the name is Big Cat Habitat and Gulf Coast Sanctuary and there are so many other animals here. Bears, goats, birds, monkeys, lemurs and more. You can get amazingly close to tigers and lions. Watch bears wave hello at you. Hear a parrot talk. And maybe see the monkeys perform some antics.
The animals are huge – and they need large habitats to live in. Add in the enormous cost of feeding all of them and you can imagine the amount of money that is needed daily. As a non-profit, Big Cat Habitat allows visitors to come and see the animals for a small admission charge which goes to support the facility.
There are so many ways to enjoy – and support – Big Cat Habitat. Private tours, night tours, weddings, field trips and camps are all available.
The following are just a few of the animals to visit at Big Cat Habitat. Watch the video below for more of their antics!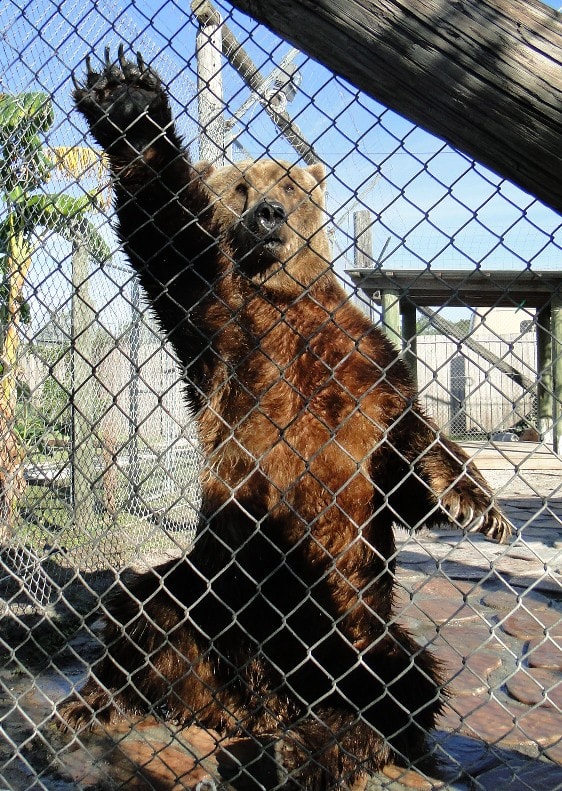 Here's the video……..