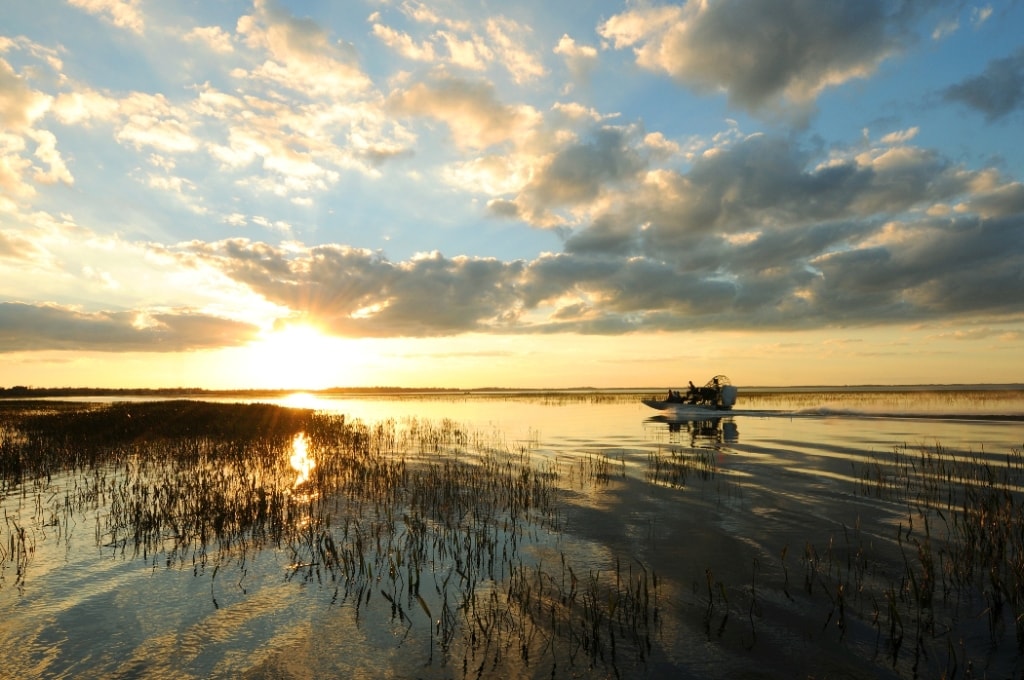 Perhaps there is nothing so purely Floridian than riding in an airboat and watching alligators. The swamp lands of Florida are what makes our environment so unique (they lead to the Everglades in the south) and when visitors think about Florida wildlife, 9 times out of 10 they'll name alligators. So a visit to Boggy Creek Airboat Rides in Kissimmee, Florida is a definite must-do Florida experience.
Here's what an airboat is. It's a loud, fast shallow boat skimming the tops of the waterways at up to 45 mph. It's one of the only ways to witness the shallow swamps and lakes of Florida since it glides on top of the water. Which means it's the only way to get up close and personal with native wildlife that live in the unique eco-systems. So if you want to see a gator in its natural habitat, get on an airboat.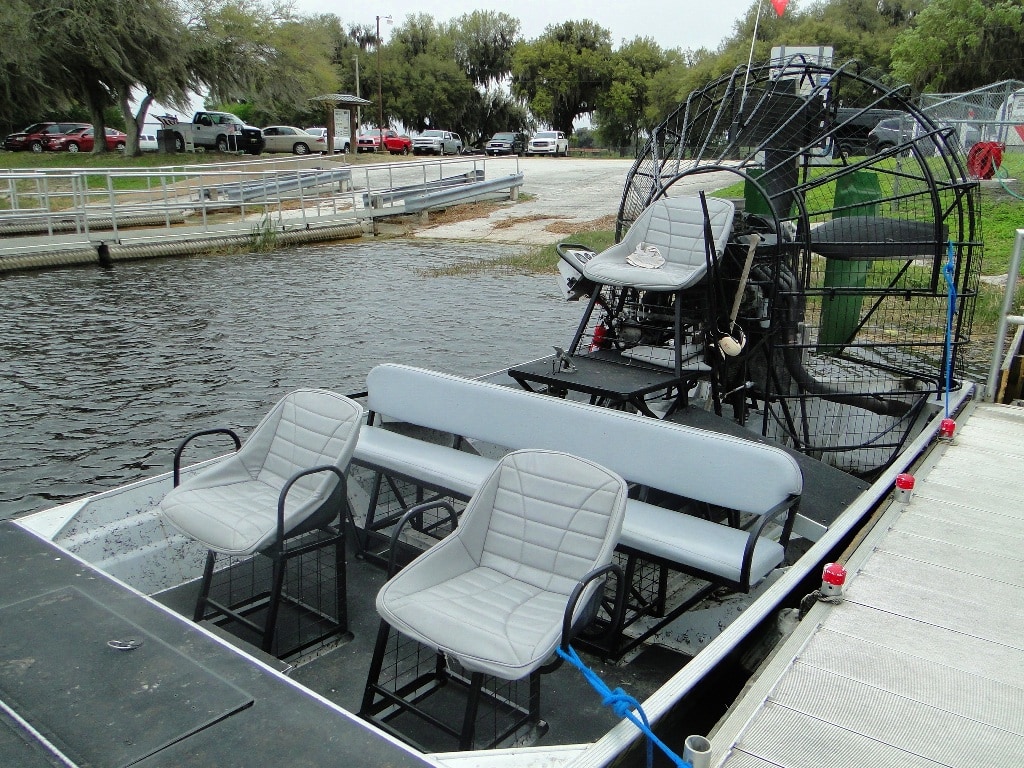 Boggy Creek Airboats were the first in the area to offer airboat tours, and I still think they're the best. The customer service is outstanding, and you'll feel comfortable and at ease taking one of their tours. With knowledgeable captains that can spot an alligator in the distance when you can't see anything at all, they'll make your tour as great as it can be.
There's half hour and hour-long tours, as well as sunset and night tours. Whatever you choose, be prepared for a breezy boat ride with the wind in your face, as well as wearing provided hearing protection because the motors of the airboats are so loud. And bring your camera, video camera, etc. because you're going to want to take pictures of this!!
Every tour is different, depending on the weather and the wildlife that's up and around. We were amazed to see a herd of cattle crossing the shallow lake area and galloping to a run when they heard our airboat approaching. Our guide stopped a distance away and let us film the cattle making their exit.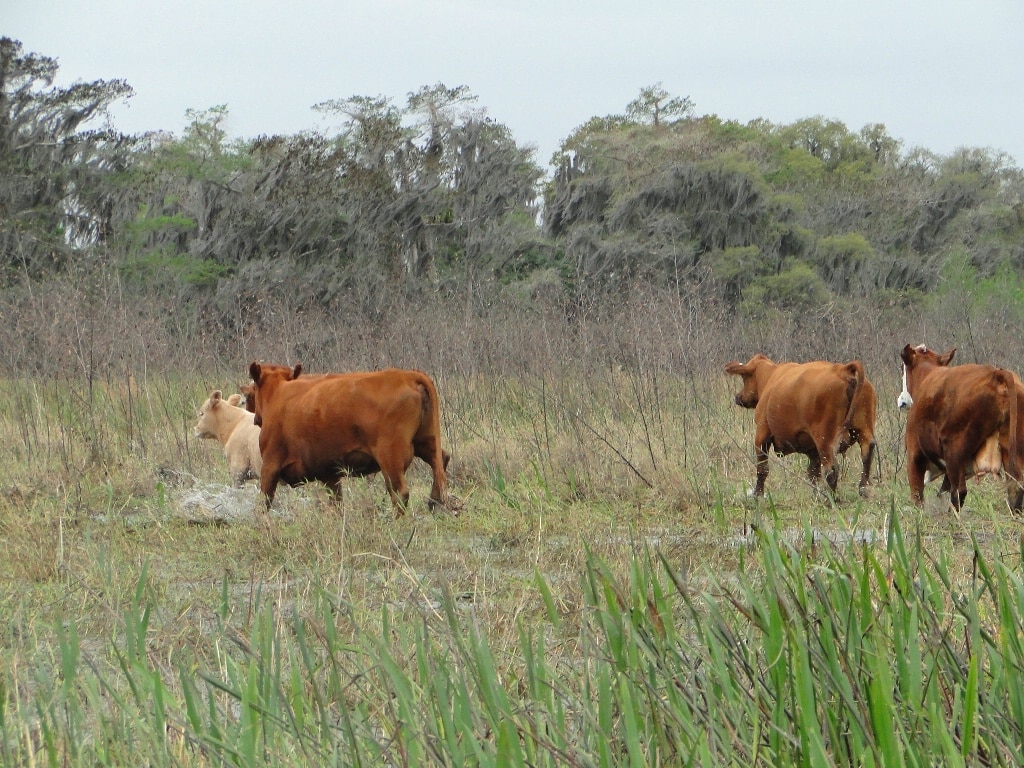 There are also a variety of birds hiding in the grasses of the headwaters of the Everglades. We were fortunate to spot an Everglades Snail Kite, an endangered species.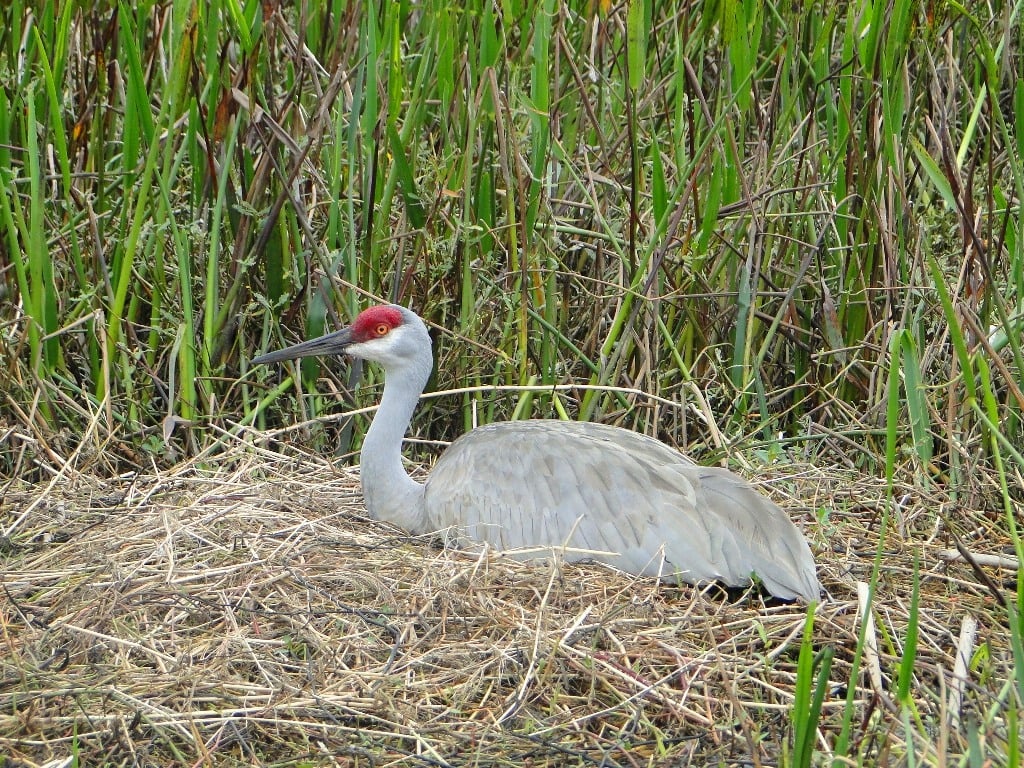 On our cold and overcast day, we only saw one alligator, but on sunny days, it could be possible to see many more.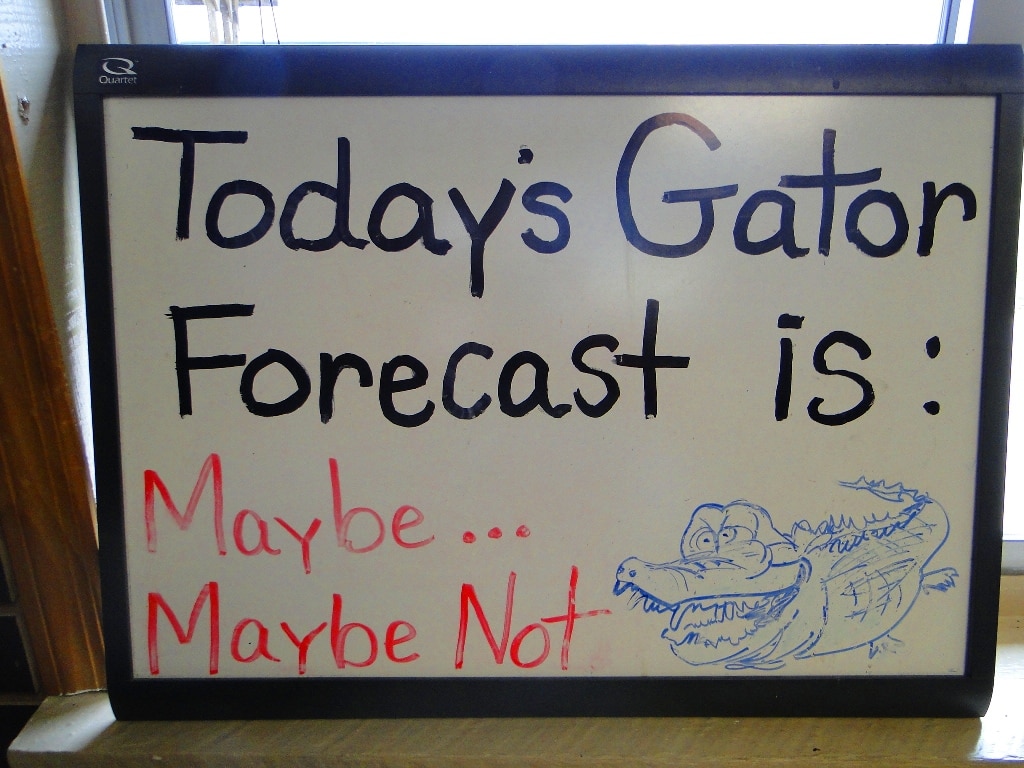 The boat ride is a mix of speeding through waterways, and coming to a complete stop to watch wildlife. You never know what you'll get, but one thing's for sure – you'll walk away wondering when you can get back on an airboat again and see what you can discover.
Back on dry land after the tour, you can get a chance to see an alligator up close. For a donation, you can also hold the alligator and get your picture taken.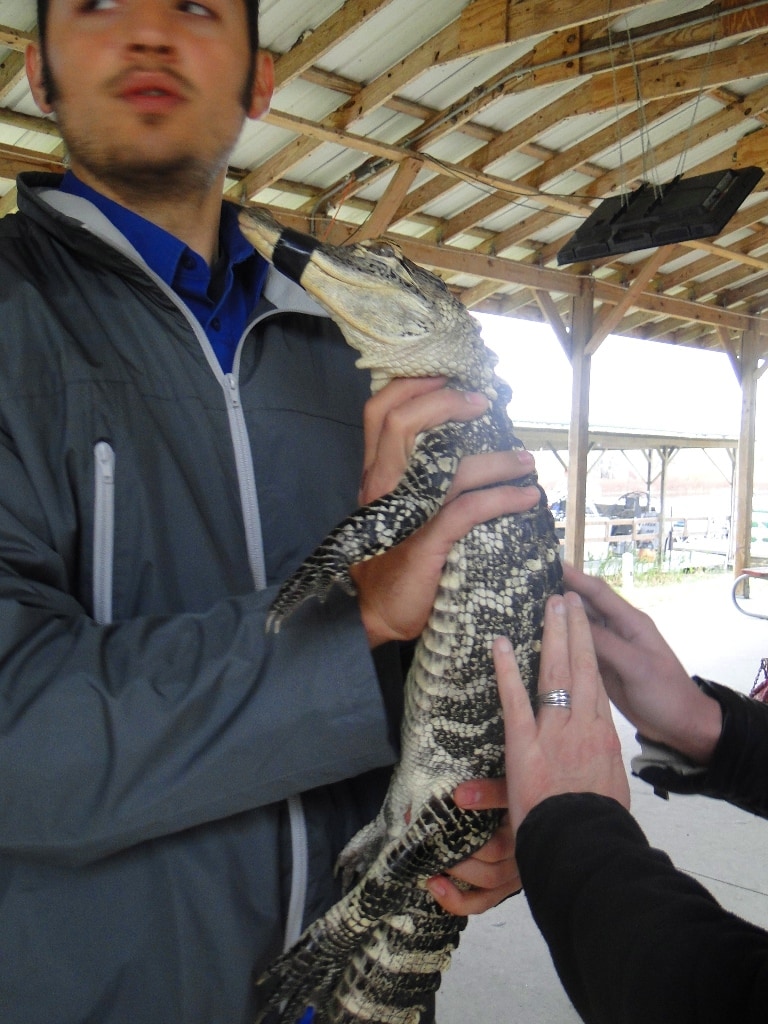 If you're looking for unique Florida-themed souvenirs, you won't be disappointed with the alligator-inspired gift shop items that you can pick up for your friends.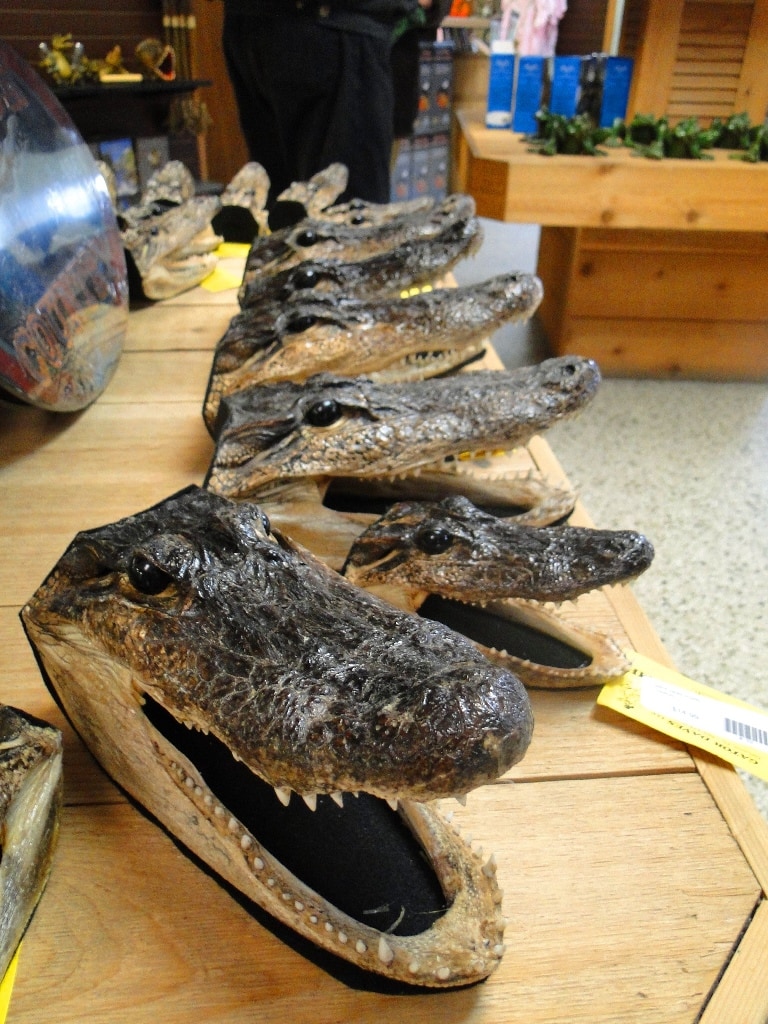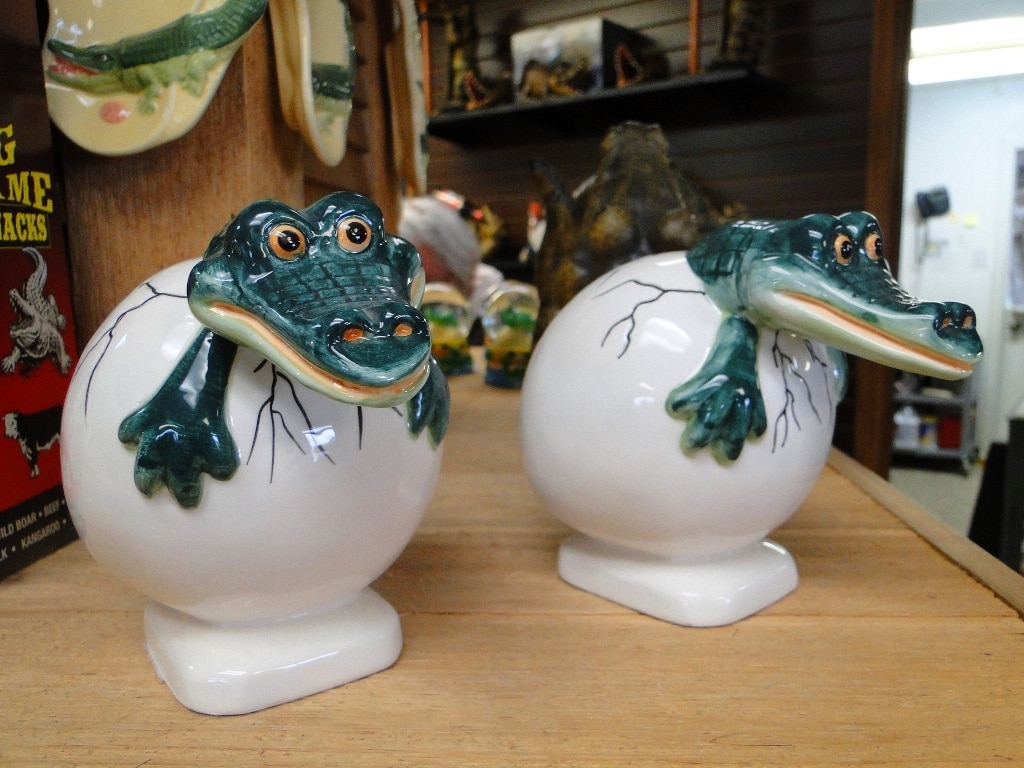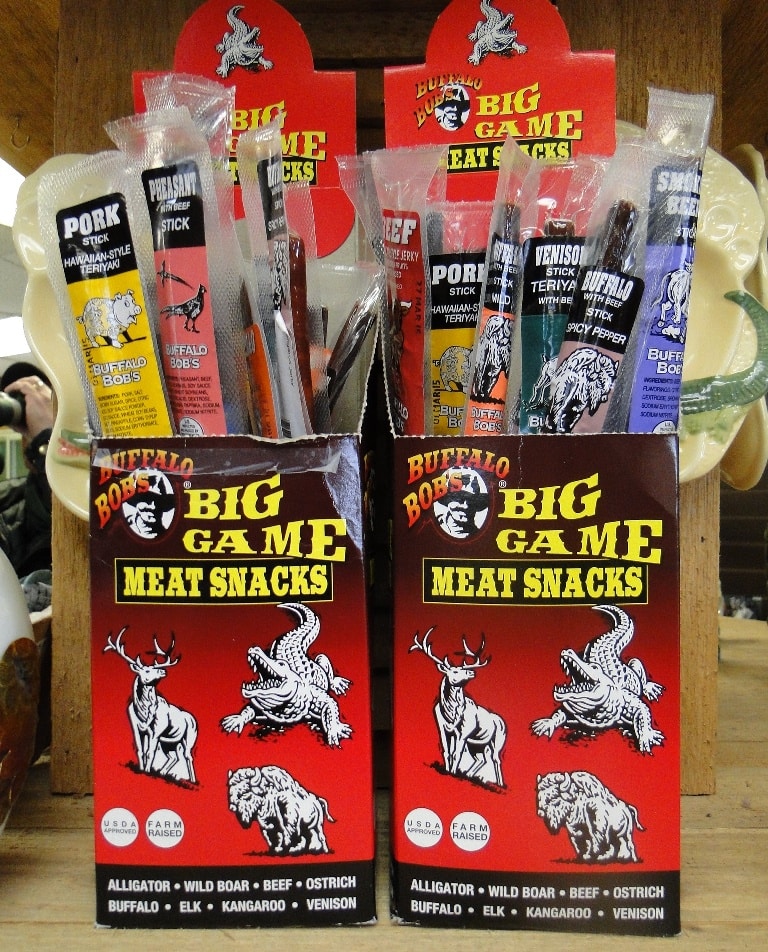 As for me, I'm hoping to go on a night tour soon (Gator sightings are guaranteed). Can you imagine being on the swamp in the pitch dark, shining a flashlight around, and having it reflected off of the eyes of an alligator nearby? That's pure, natural Florida entertainment!