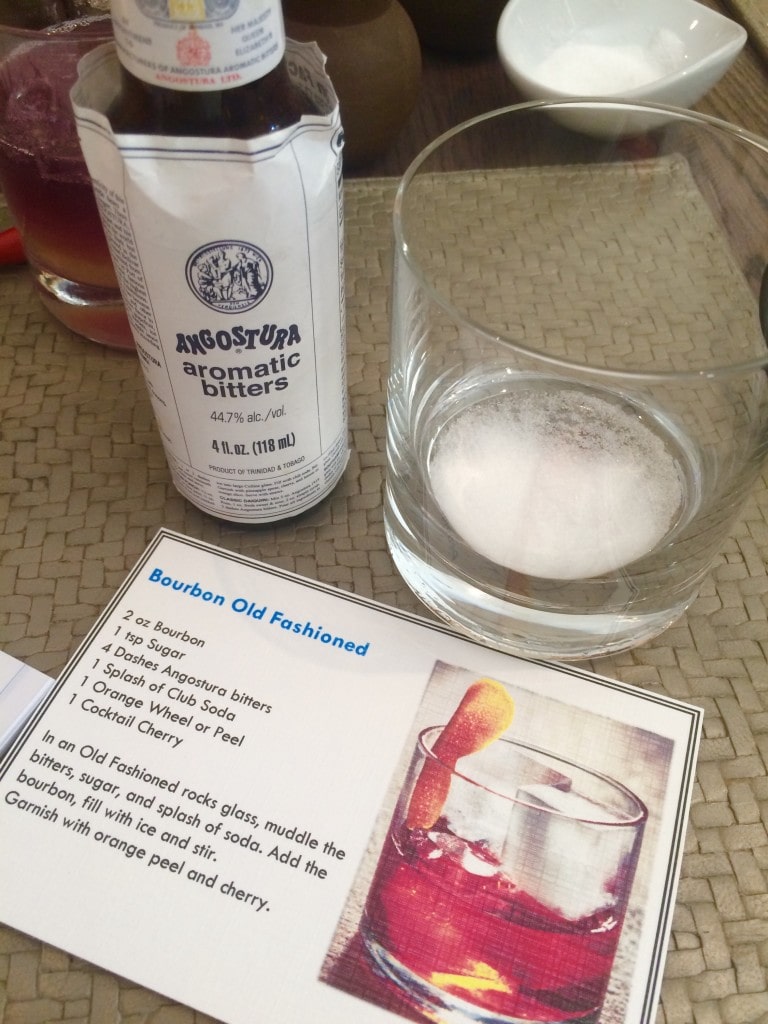 The Four Seasons Orlando Resort at Walt Disney World Resort has some amazing cocktails. We should know, since we've indulged in a few over the last year, from the stunning Gin Tonic at Capa to the awesome Tequila Mockingbird at The Lobby Bar (click for recipe). In a recent mixology class at the Four Seasons Orlando, we made seriously strong bourbon cocktails, the same that you can find at the bars throughout the Four Seasons Orlando. The resort was gracious to share these recipes for bourbon cocktails, as well as others. Enjoy!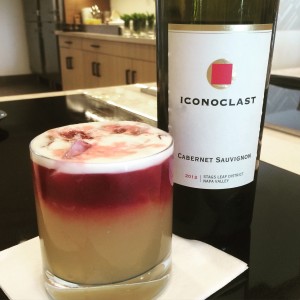 The City Slicker Sour at PB&G
2 oz Four Roses PB&G Single Barrel Selection
1/2 oz Cointreau
1 oz Lemon Juice
1 oz Simple Syrup
1 oz Iconoclast Cabernet
1 Egg White
Method: Shake all ingredients (except cabernet) over ice. Dry shake a second time after straining. Pour over fresh rocks and lightly pour the cabernet on top.
The Boss Hog at The Lobby Bar
2oz Bacon Infused Old Forester bourbon
.5oz Disaronno
2 dashes Orange Bitters
1 dash Black Walnut Bitters
1 strip of cooked bacon (preferably candied)
1 Orange Peel
Method: Drop Orange Peel into mixing glass. Add bitters. Add brandied cherry, and quickly muddle. Add Old Forester bourbon and Disaronno. Stir with ice and strain. Pour into a rocks glass with an ice ball. Garnish with an orange peel, candied bacon strip and brandied cherry.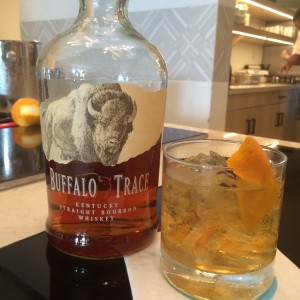 Bourbon Old Fashioned
2 oz. Bourbon
1 tsp. Sugar
4 Dashes Angostura bitters
1 Splash of Club Soda
1 Orange Wheel or Peel
1 Cocktail Cherry
Method: In an Old Fashioned rocks glass, muddle the bitters, sugar, and a splash of soda. Add the bourbon, fill with ice and stir. Garnish with an orange peel and cherry.
In Merry Fashion
2 oz Buffalo Trace Bourbon
.25 oz Lustau Amontillado sherry
.5 oz Pecan Demerara
3 drops Cinnamon Tincture
1 Dash Angostura Bitters
Method: Combine all ingredients, stirred; pour over 1 large cranberry infused ice cube add a pinch of orange zest to garnish.
The ice is infused by steeping fresh cranberries in distilled water before pouring the seasoned water and a few of the berries into each mold. Let freeze for several hours before service.