We are avid Amazon shoppers. Every time I hit the "Order" button, though, I always wonder to myself…… are there any coupon codes for Amazon?
I mean, Amazon already offers cheap prices. But don't you wonder if there is a way out there to save even more money on Amazon with a coupon code?
Well, you're in luck! Because Groupon Coupons is a new way of saving extra money from a brand that you know and trust.
Yes, Groupon first came on the scene with Groupon daily savings, for events, attractions, dining, etc. They still offer great deals!
Groupon is adding even more budget-stretching help, though, with their addition of Groupon Coupons (click on their Coupons tab on the top right hand corner of the website.)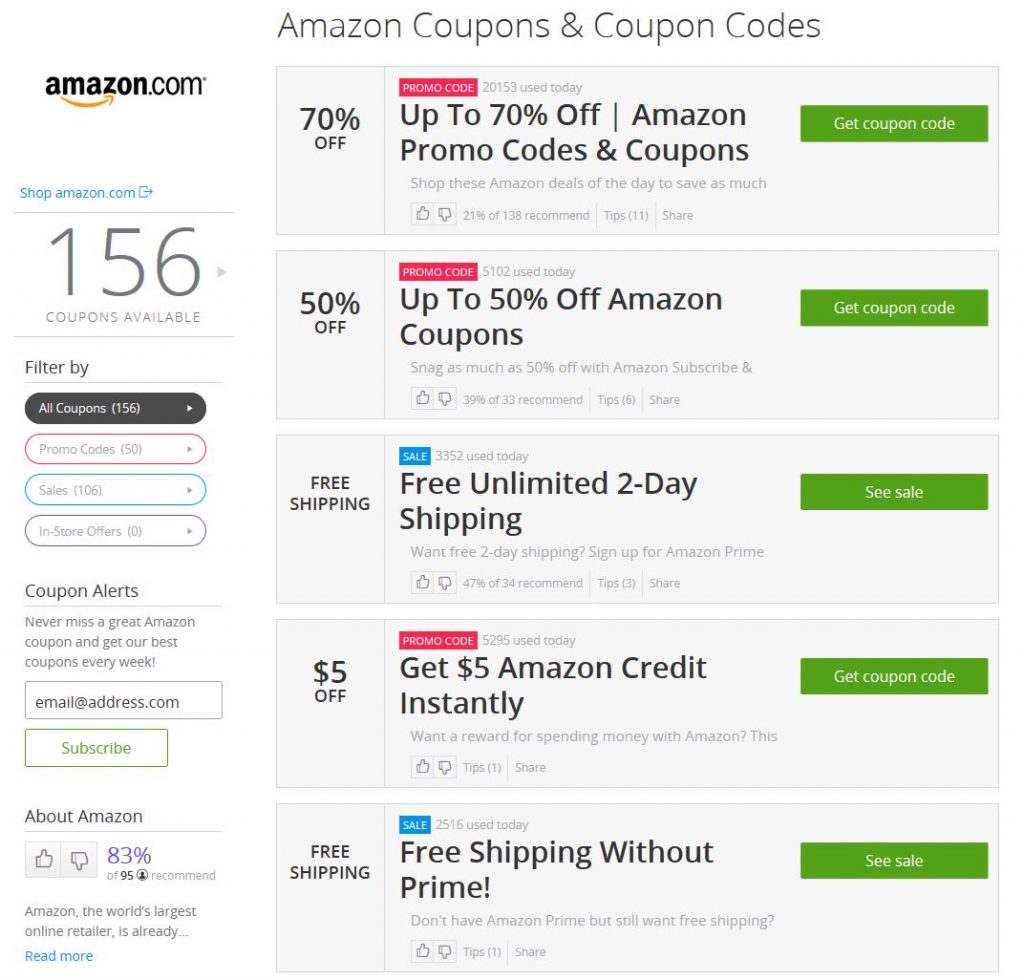 Groupon Coupons are instantaneous savings using coupon codes for major retail websites. No waiting for daily deals. They are always there on the Groupon Coupons site!
All you have to do is search your retailer, see what comes up, and use the code. It's that easy!
I can guarantee you that a store that you shop online is likely on Groupon Coupons.
Amazon was a great find on Groupon Coupons! Just look at the recent savings available with coupon codes!
Just a FEW of the other online retailers on Groupon Coupons is Macy's, Home Depot, Walmart, Hotels.com, Expedia and many, many more.
Seriously, you need to look at Groupon Coupons to save even more money when online shopping.
It's quick, it's easy, and it's a hidden way to use coupon codes on Amazon!