I received this product for free from Moms Meet (momsmeet.com) to use and post my honest opinions. Compensation for this post was provided and this page may contain affiliate links.
In my home there are wonderful days where things run smooth, I get things accomplished, and we make a nice dinner. Those days are often crowded out by the crazy ones where I feel like I'm losing my mind and barely remember to feed my family. I've seen many of the same meal delivery options that you have on social media and TV and often wondered if they are worth trying. They do promise convenience, so I was eager to give Sun Basket a try to see if it would work for my family or yours! (Keep reading for your special discount link!)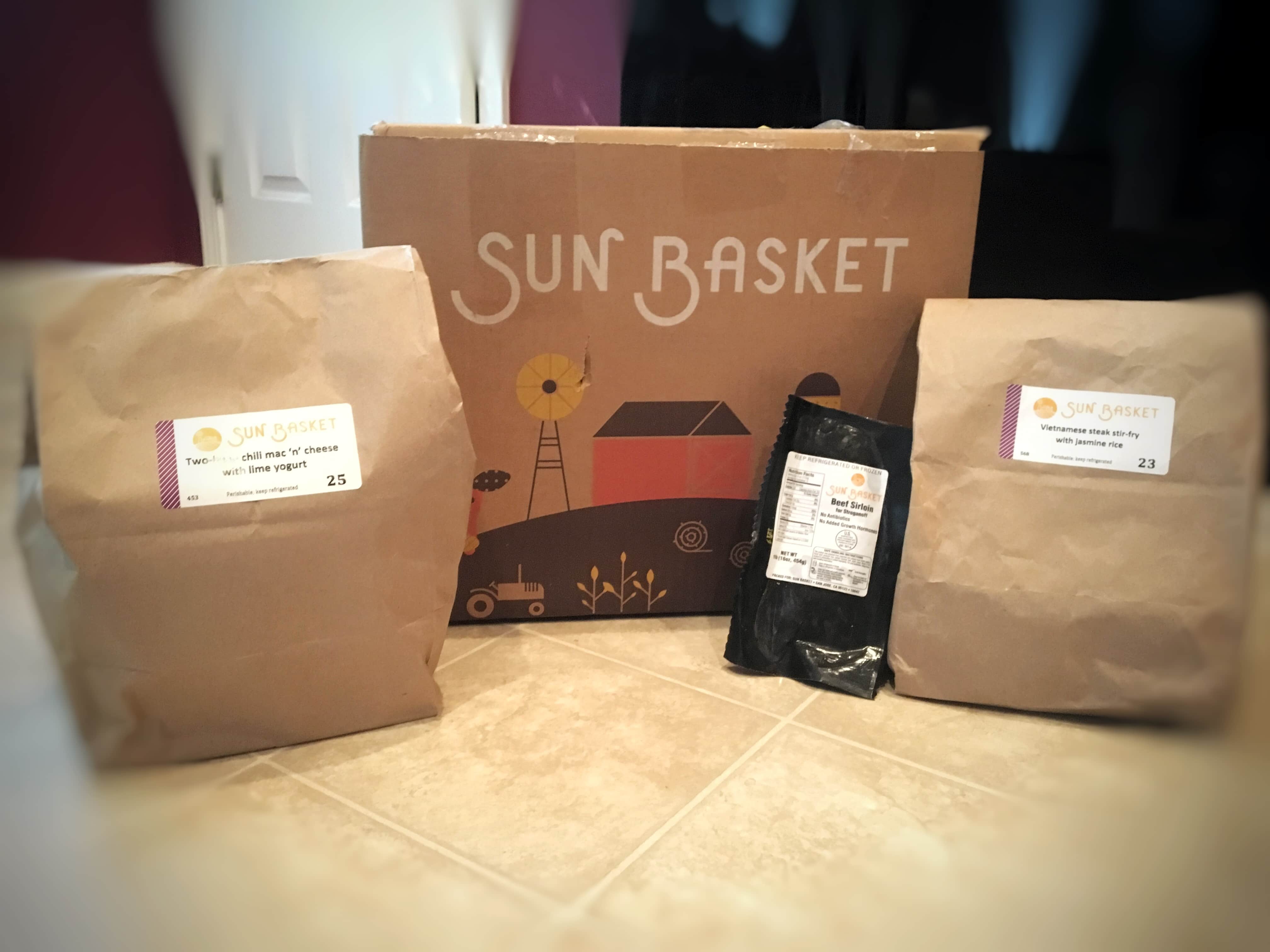 Sun Basket is a unique meal delivery option because of its sustainable and organic ingredients.  Sun Basket's ingredients are certified organic, non-GMO, and hormone-free. Available recipes change weekly and provide choices from Paleo-Friendly, Gluten-Free, Family, Breakfast, Chef's Choice and Vegetarian options (all approved by an in-house nutritionist)! All recipes have been developed by an award-winning San Francisco chef, Justine Kelly, and truly provide a little bit for everyone – and in the convenient cooking time of 30 minutes! Not only that, but if you order from the Family menu's; one recipe each week will have been created by Chef Tyler Florence from the Food Network! Imagine that! It's like having a professional chef in your home!
Meal delivery to your door sounds like a dream come true to me, but maybe it's not something you would consider. Here are a few reasons that I think you should seriously consider Sun Basket: 1) We end up spending so much time just trying to plan out meals, and all the ingredients that go with them, 2) More time spent cleaning up said ingredients after preparation and 3) Going to the grocery store with kids is not usually fun! That's more time for you and your family and less time worrying about dinner!  Yeah, Sun Basket meal delivery is a dream of mine come true.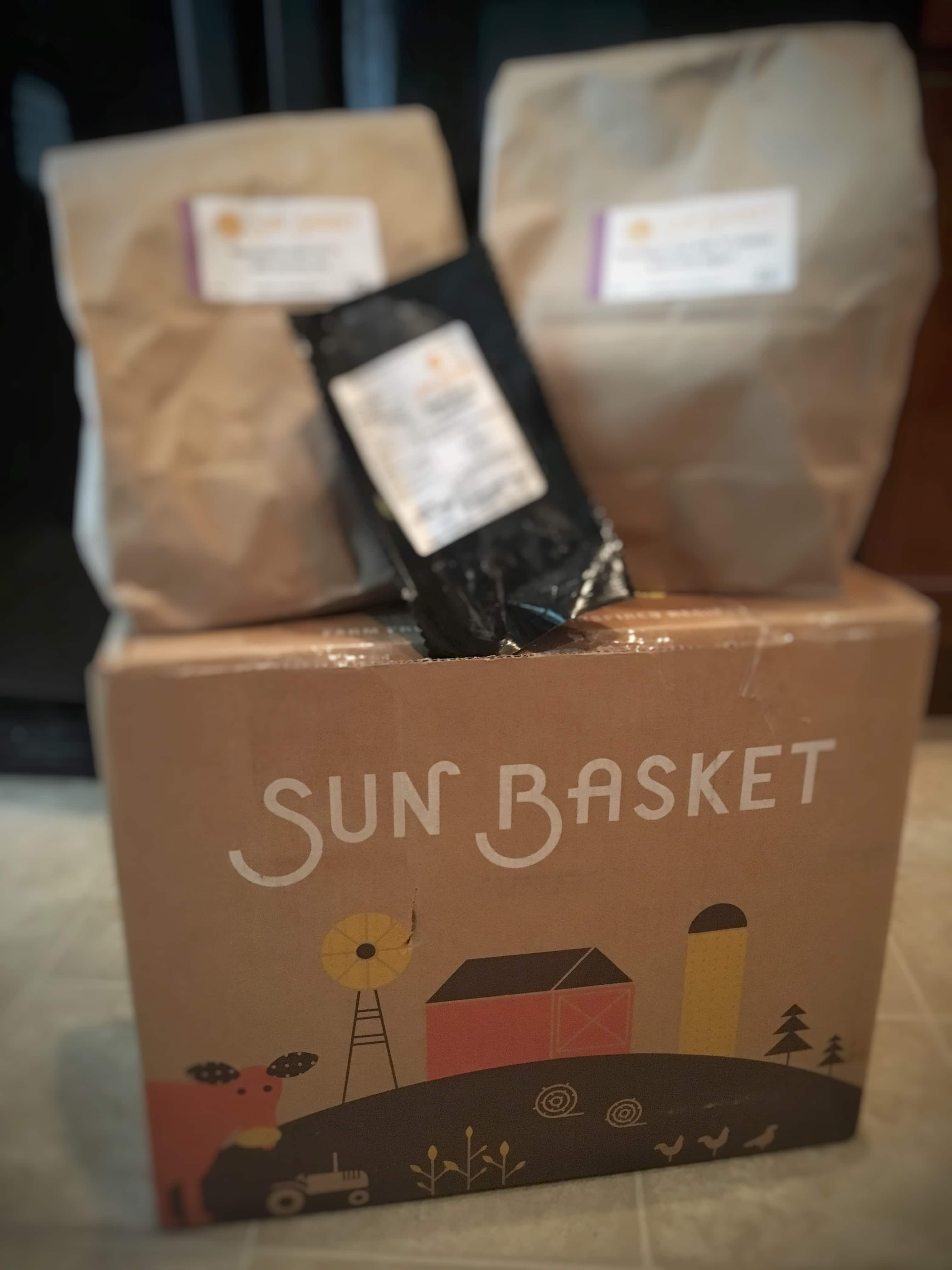 I was given the choice of a couple different meal options for my Family Menu Box. The Family Menu Box includes two recipes to feed 4 people (2 adults/2 kids), or you can simply choose any two recipes from the weekly menu.
From the weekly selection, I chose the Two-bean Chili Mac'n'Cheese with Lime Yogurt and the Vietnamese Steak Stir-fry with Jasmine Rice. Sun Basket provides so many delicious looking meals; however these two looked most like something my boys would eat. Sun Basket works to be kid friendly and even includes ideas for every recipe where kids can assist in preparation. I was really excited to give this a try!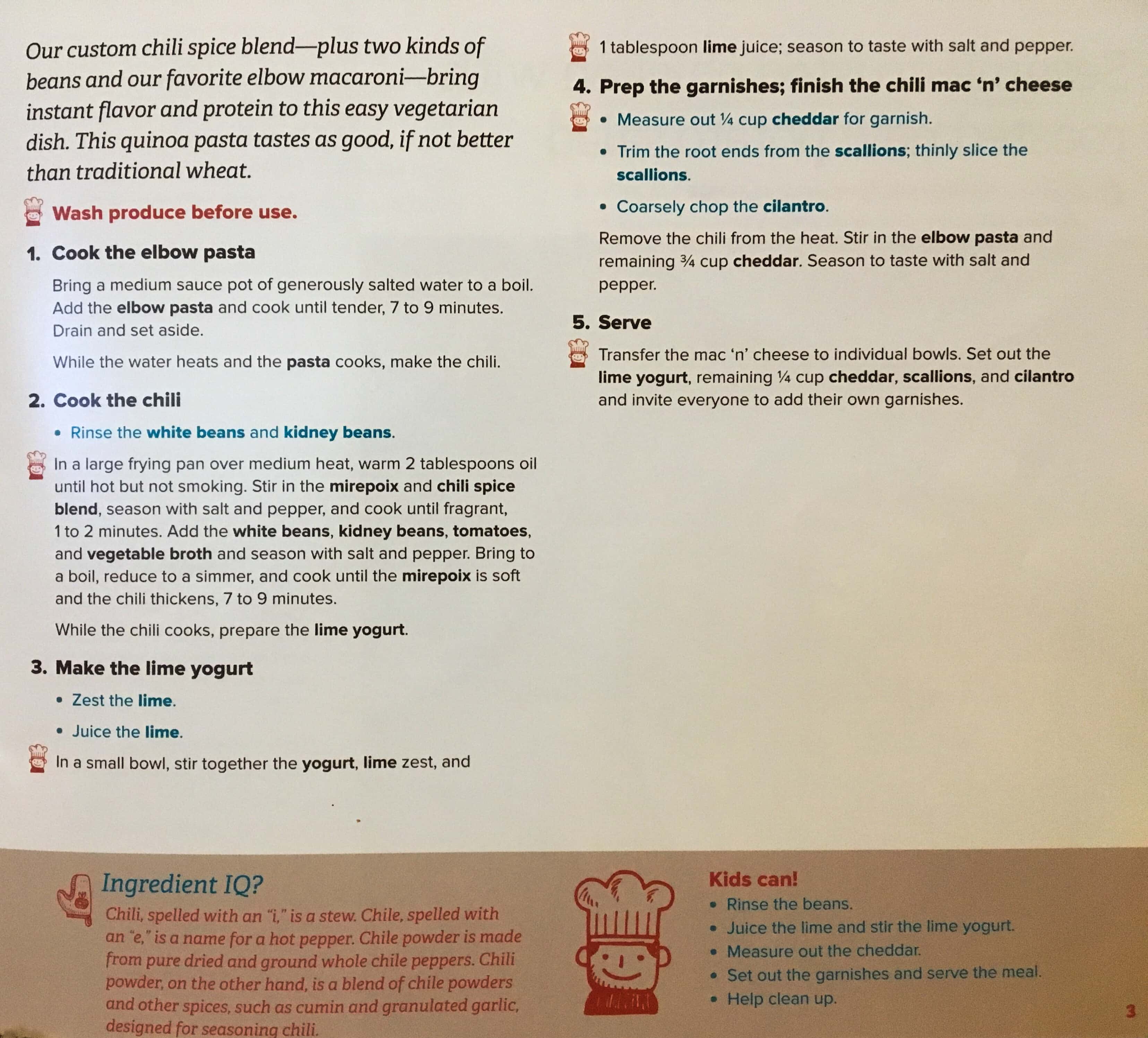 On the exciting day that my box arrived, I opened it up to see what was inside. I have to admit I was impressed with the packaging. Inside the cute recyclable box was an insulated layer made of 100% recyclable PET bottles (also ready for you to add to your recycling bin), and two eco-friendly & recyclable/compostable ice packs.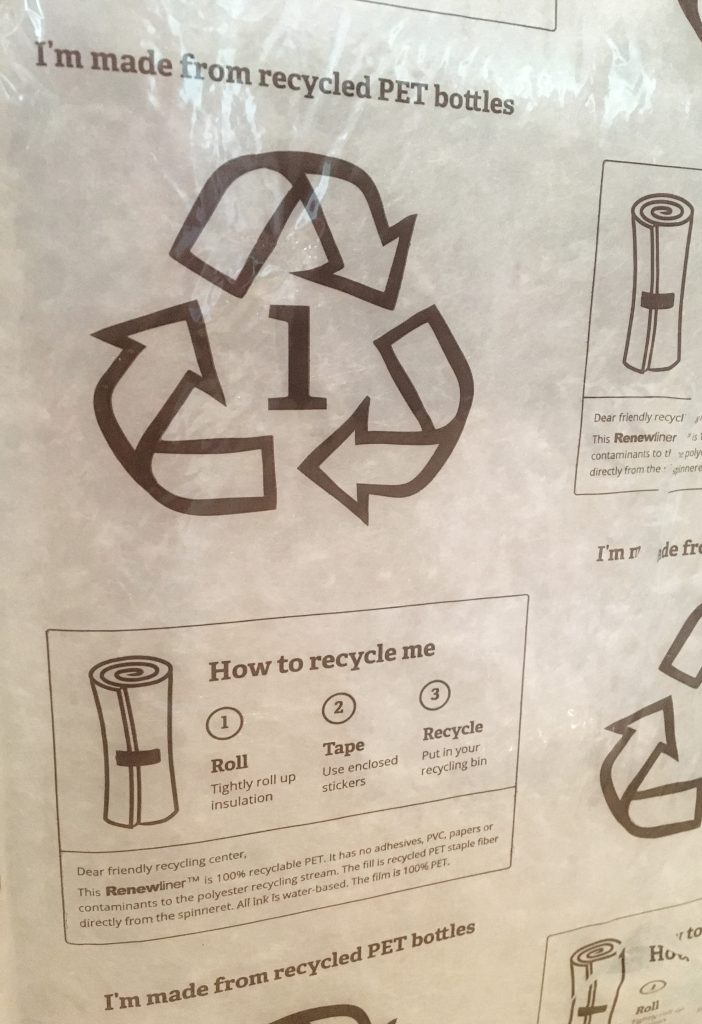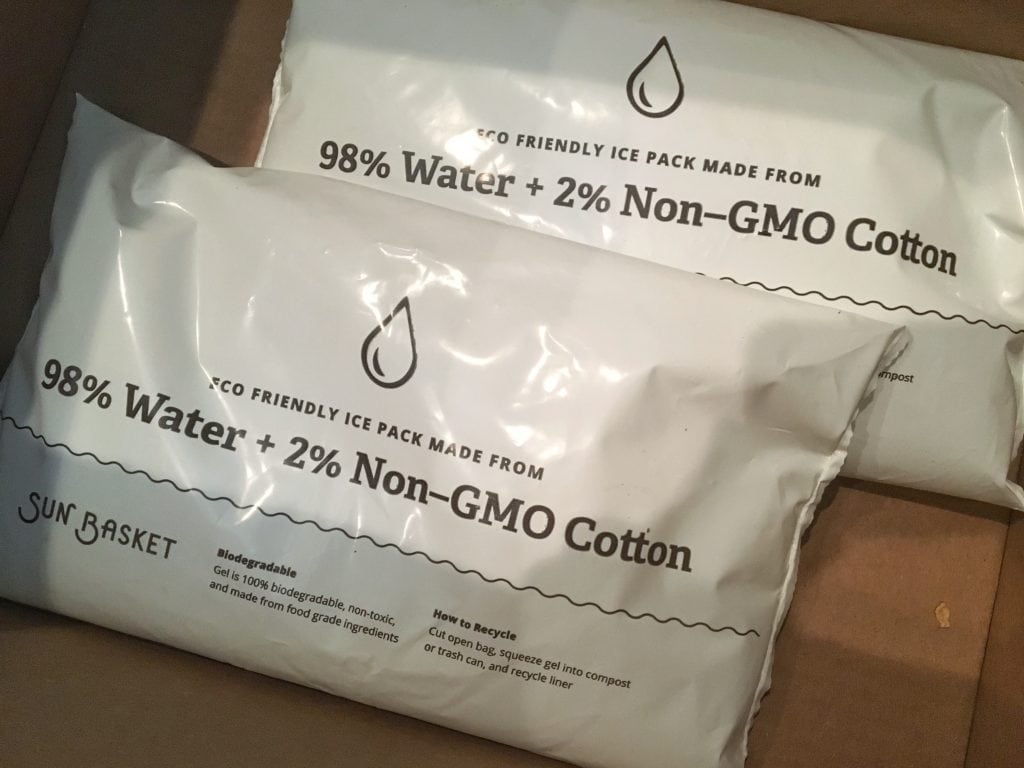 Each meal's ingredients came in a labeled paper bag and underneath the bags, the meat needed for each meal. The whole box was still quite cool inside as were all of the ingredients. Not home when your box arrives? No worries, your ingredients are still protected for up to 8 hours before they need to be refrigerated. I suggest inspection of your ingredients right away to make sure there are no ingredients that may need to sit out to ripen as well as to make sure you have everything you need. I suggest this so that you won't do what I did…. I immediately put the bags in the refrigerator with intentions of looking through them later. When I later inspected my bag of Vietnamese Steak Stir-fry to prepare my dish, I discovered that my little plastic container of curry powder had popped open and dusted all of my vegetable ingredients. I was able to get most of it back in its container, but you'll want to inspect your seasonings just in case.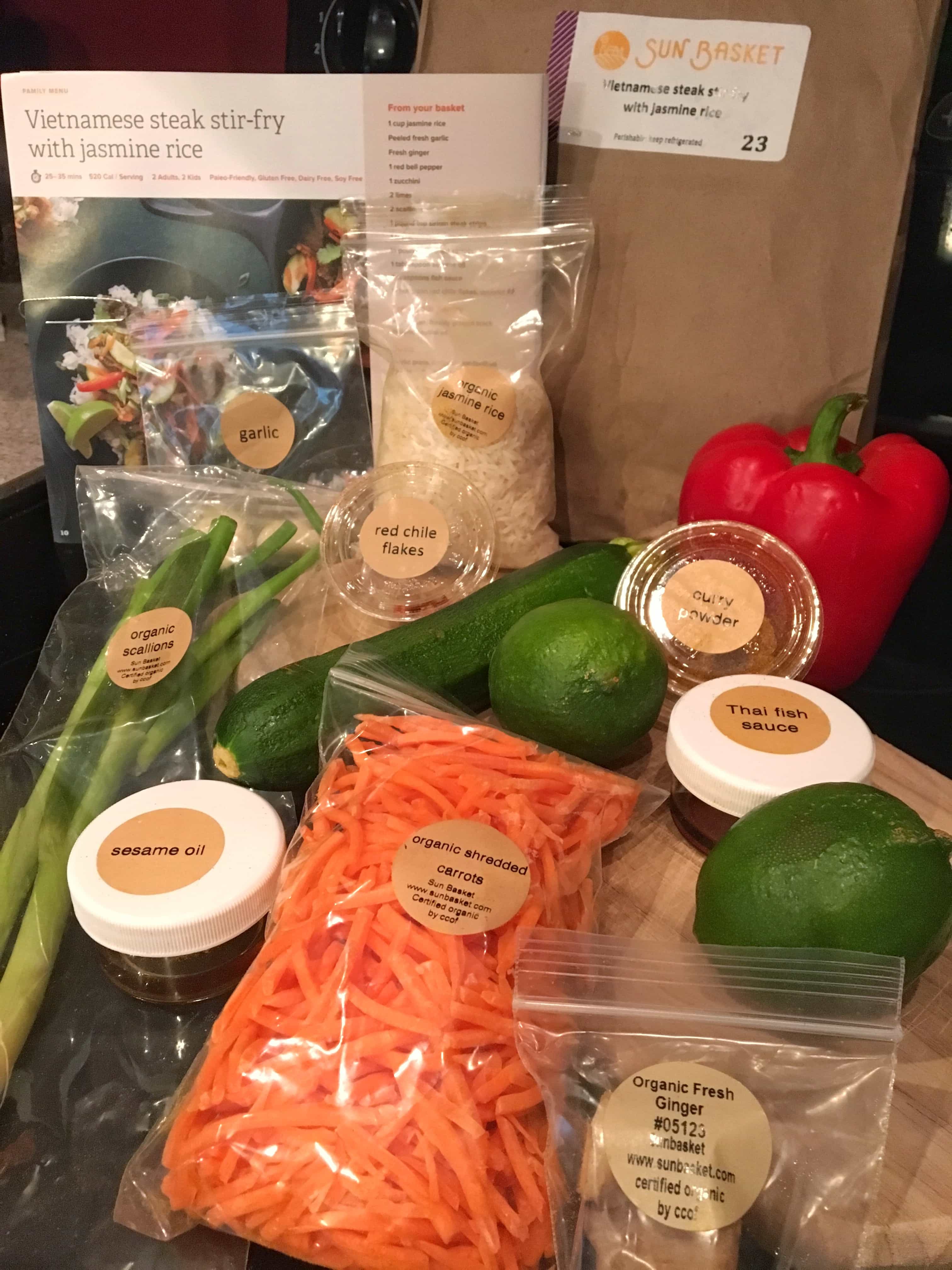 Step by step instructions are included for your meal, so if you are doing five other things at the same time like I was, it's pretty simple to get it all together! I did get a little help with simpler tasks and I'm sure that your family will like to help as well! In a few simple steps with some chopping and additional seasoning from my pantry- a delicious meal was done in 30 min or a little less! The seasonings were just enough to add amazing flavor without being over the top (I'm normally not a big curry fan). There wasn't much left at the end of this meal! Very good!
Our second meal was the Two-bean Mac'n'Cheese and I was eager to try this one! I'm a big fan of Mac'n'Cheese as are my boys and the lime yogurt sounded awesome. This dish was also sooo easy to prepare. Basically tossing in a few ingredients, cooking, and garnishing! That's my kind of cooking when coming home a little late from the ball game. I may have added just a smidge too much lime to my yogurt, but it really was a great addition to the meal and one that I will use again in the future. For my boys, eating beans was a slight hesitation, but the combination of added pasta and cheeses helped make it a success!
All in all, Sun Basket is a great option for meal delivery, especially if you are looking for healthier, delicious options. I really am impressed with how natural and organic the ingredients are with Sun Basket. You will be too when you read about the many farmers, ranchers, and fishermen that are working to bring your family the freshest ingredients possible. For cheaper than going out to a chain restaurant, these clean and delicious ingredients simply come to your door with MINIMAL effort and MINIMAL cleanup while providing DELICIOUS and Nutritious food!
The ease of preparation, and the peace of mind that the meals are healthy for my family make Sun Basket a win and good enough for me to give you the green light to try it!
Ready for your special discount code? You'll get 50% off your first Sun Basket order with here!!
Don't delay! Pick your meals today and take back your time with your family and simply enjoy your meal!!