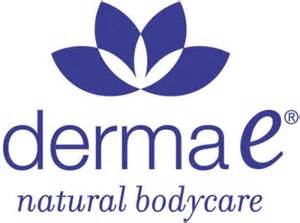 It's the start of a new year! 2016 is here and with it comes resolutions and desires for self-improvement. As a woman, you may or may not share my desire and yearly goal for healthier skin and a more youthful appearance. That's why I was so excited to receive complimentary skin care from derma e natural bodycare products now carried at Target!! I love Target because they always carry fantastic healthy and green products and brands that other stores may not, as well as everyday necessities for my children, pets and home!!!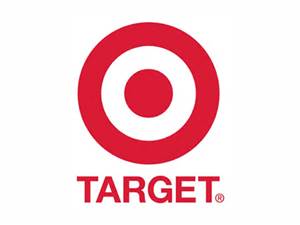 The Target family has welcomed derma e products to their stores, bringing natural ingredients for healthy and beautiful skin care. I was so excited when derma e presented the opportunity to try their Firming DMAE Eye Lift! I was also privileged to try derma e's Firming DMAE Moisturizer as well as their Hydrating Day and Night Crème. I was hopeful that these products could work some magic on my skin! Somehow in the blink of an eye, I have become 36 years old and the fine lines around my eyes and mouth are becoming a little less 'fine'.  Add to this my precious one year old son that doesn't love to sleep as much as his mother does, and a less youthful and a more exhausted looking face appears…..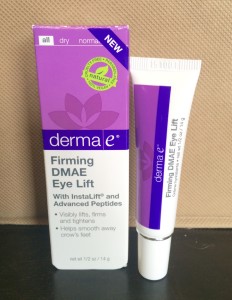 I took a close up picture prior to use of the products as well as 10 days afterwards so that I would be able to show any changes. When looking at my comparison pictures (shown here) I could see an improvement! It was so easy! I used the Firming DMAE Eye Lift twice a day a well as the Firming DMAE Moisturizer on my fine lines. I also used the Night and the Day Crème daily and I absolutely love the gentle fragrance that they provide.  The products go on smooth and feel refreshing with no greasy or tacky feeling residue left behind.
After 10 days, I'm not as depressed when looking in the mirror! Sure, the under-eye circles will still be there until my precious little one decides to sleep through the night, but my unhealthy and drab skin finally looks as though it has been revitalized! I've tried several products (some on the cheaper side and some I can't afford to continue purchasing), and they each have their benefits; but the before and after pictures prove to me that derma e is worth adding to my Target shopping list!
Firming DMAE Eye Lift provides a clinically proven, 100% vegan free, paraben and cruelty free, sulfate and mineral oil free, lanolin and gluten free as well as a GMO-free product for around $25.00!!! AMAZING!! I'm SO glad that I was able to try these products so that I can be proof that IT DOES WORK! It's affordable, it's healthier, it's at Target (where we love to shop anyways!) and it WORKS!! Add Firming DMAE Eye Lift to your Target shopping list and you won't be sorry that you did!
#NOTICETHELOTUS at Target in 2016…derma e has arrived!!!!!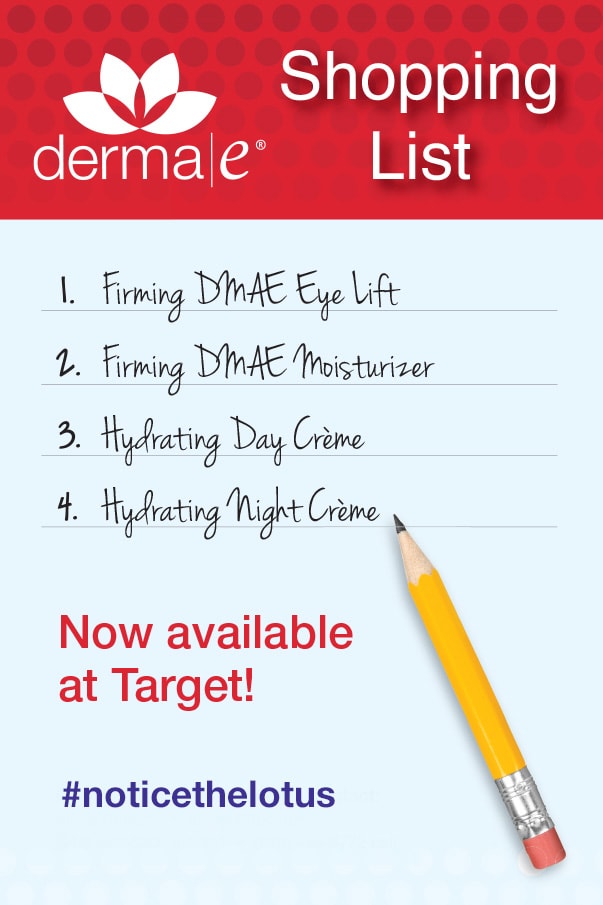 For further information, check out derma e on YouTube or on the derma e website!
'This post powered by BrandBacker. The opinions are completely my own based on my experience.'