There is one time a day that brings me a little excitement and a little dread as well. If you are like me, you know when the mail comes! Usually she brings me bills, UGH, but sometimes she brings me good stuff!!! Like the day I received my first Faithbox in the mail! Magazine subscriptions are great and something to look forward to, but the Faithbox is an even more amazing monthly surprise!!
Faithbox is a monthly Christian box full of scriptures, and amazing products from companies that have a mission to do good for others. Each month has a theme and the products are handpicked from companies and organizations that have a love for God and his creation!
There are several products picked for Faithbox that are made by companies that will match purchases with equal donations. Along with this blessing of charity, for each box that is shipped, Faithbox will provide 3 meals to hungry children through a partnership with Rice Bowls. Since January of 2015, Faithbox has helped to provide over 10,000 meals each month!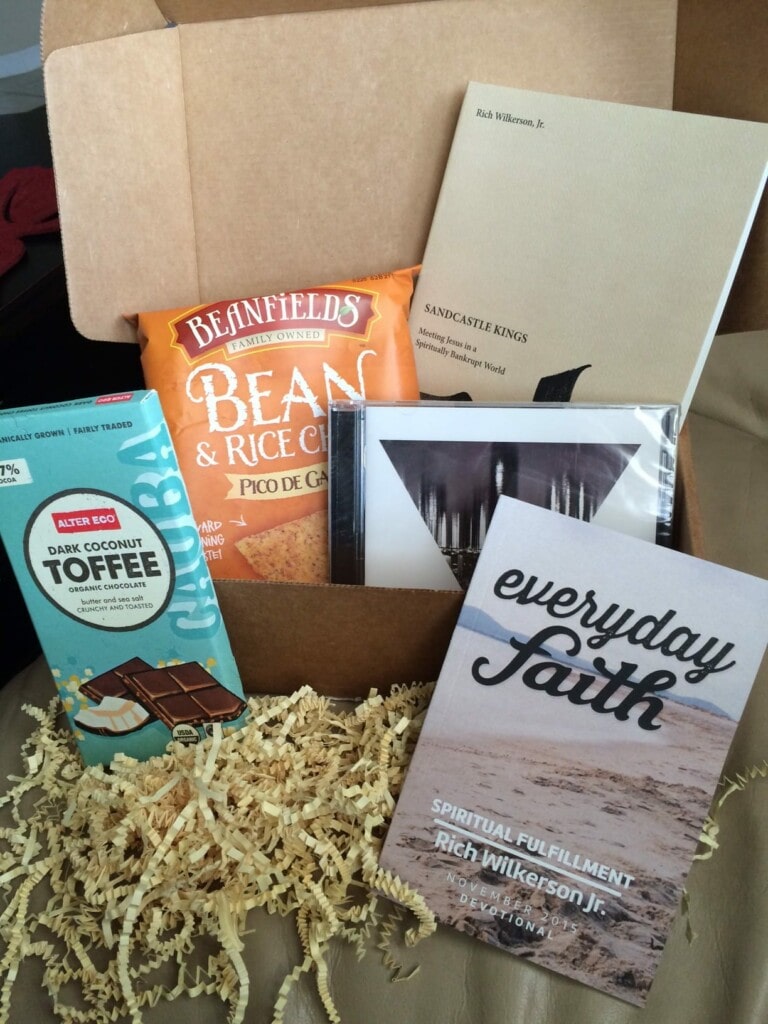 I was so excited to open my Faithbox, and was pleasantly surprised at all of the goodies that came inside! My box contained a bag of Beanfields Family Owned All Natural Chips, Alter Eco Coconut Toffee Organic Chocolate, a Vous Live CD, a Sandcastle Kings book, and Everyday Faith – a monthly Christian devotional with daily reflections, prayer, and actions. Amazing!!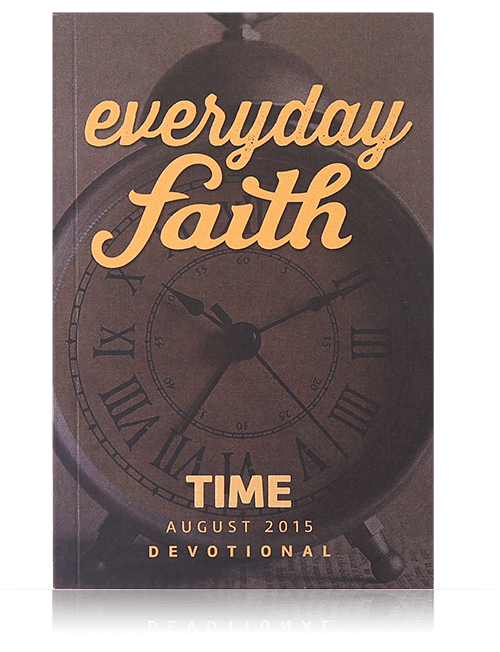 Subscriptions can be gifted to someone else or you can choose to be blessed yourself each month. Check out the Faithbox website for the monthly plan options! With the holidays coming up, what better gift than a blessing that continues all year?! For those who have loved ones far away, Faithbox does ship internationally so you can share the love to anyone!  You'll need to hurry to sign up for December Faithbox because time is running out and there is a limited quantity!! Do yourself a favor and enjoy the blessing of Faithbox each month and pass it on!
As a personal note, I am blessed with the ability to try amazing products made by organizations that do great things to make the world a better place.  There are many that I support but may not necessarily use myself.  However, I am sold on the Faithbox. I am thankful that I found this product online and I will definitely be telling others about it. I have signed up for a Faithbox subscription myself and can't wait to receive my next package for a spiritual pick me up! I urge you to give Faithbox a try for yourself!
"Faithbox inspires daily Christian living by helping people grow in their faith, impact their community, and discover meaningful products."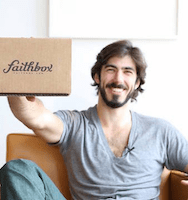 Financial compensation was not received for this post. A sample product was gifted from Faithbox. Opinions expressed here are my own."