I was thrilled to attend the media preview for the new Four Seasons Orlando at Walt Disney World Resort last night. It was our first look inside the resort which is opening August 3 to the public.
Many aspects of the resort are still under construction or being tweaked as the countdown to opening continues, so our sneak peek focused on the wonderful dining soon to be available to Four Seasons guests, as well as Orlando residents and visitors. No room pictures yet, and the spa was still under construction. Just another opportunity to go back and see the resort another time, huh?!?
I remember walking around the Four Seasons a few months ago for a hard hat tour of the construction for an article I was writing for Private Clubs magazine on what's new in Orlando this summer. While the size and scale of the resort could be appreciated even as dust was flying, I couldn't imagine the beauty of Orlando's latest resort until I stepped inside last night and saw the final touches.
Walking into the resort, there is NO way that you can miss the stunning crystal chandelier made from 30,912 crystal components from the Czech Republic. Suspended over a curved staircase, this is SURE to be a photo op that everyone will enjoy during a visit or stay to the Four Seasons Orlando Resort.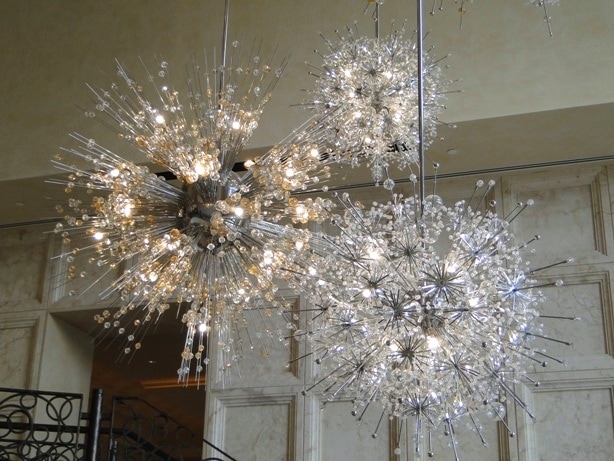 The lobby and check-in area is light and airy, an elegant entryway to your luxurious stay.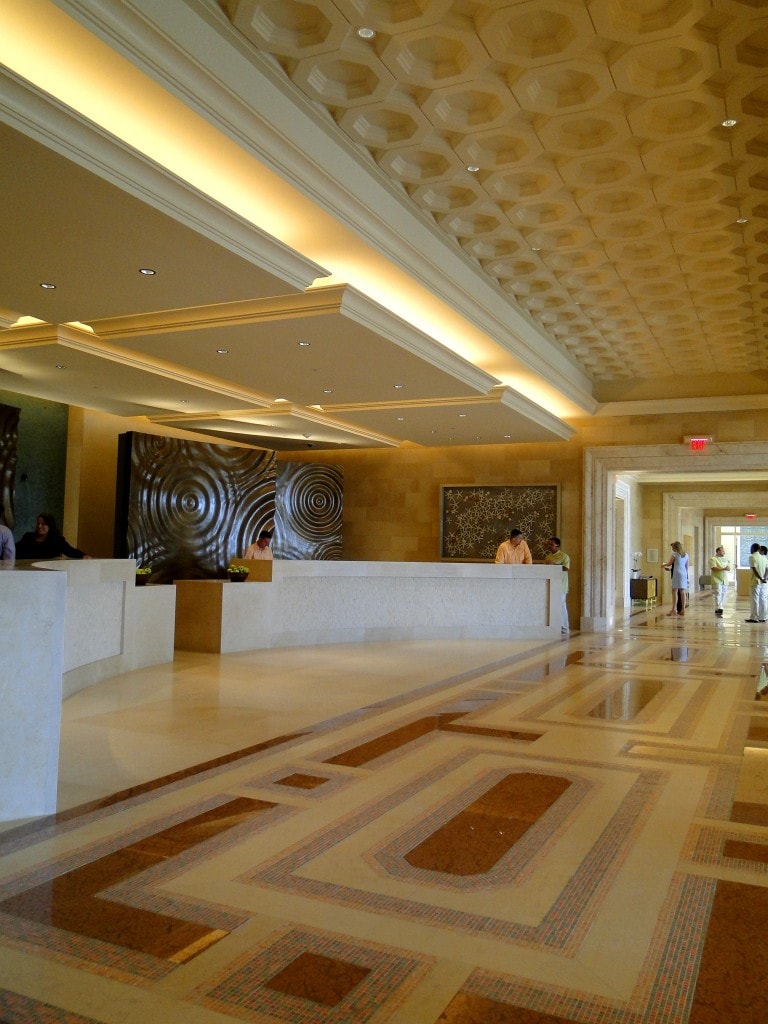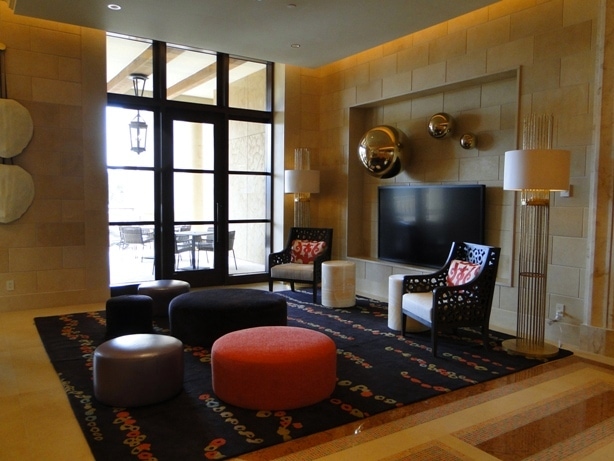 And at the Disney concierge desk (separate from the check-in desk) there's a not-so-subtle hidden Mickey in the scrollwork design.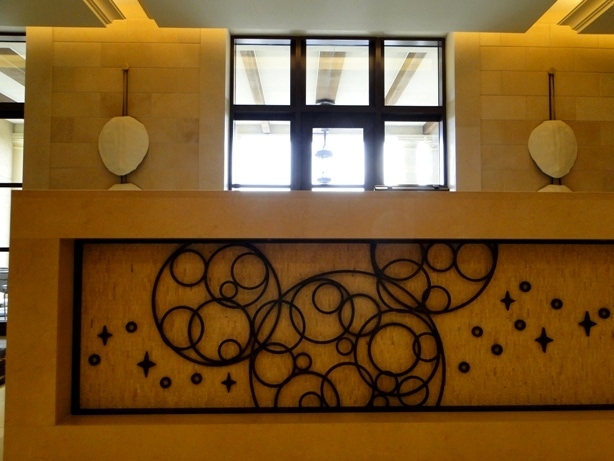 Immediately next to the check-in area is Lickety Split, a fabulous quick service, grab-and-go kind of eatery with amazing coffees, house made gelato and sorbet, pastries and more.
Coffee lovers, rejoice! You're going to find some amazing taste sensations here, all courtesy of Caffe Umbria. The Four Seasons Orlando is the only place in the city where you're going to find the Caffe Umbria brand served, and they serve it up in a variety of ways!!!
Lickety Split Manager Allison Burkard explains in the video below the varied ways to enjoy coffee at the resort, which include a cold brew which takes 8 hours and produces a smooth, less acidic iced coffee;  a pour over method; and a regular drip blend. If you like the coffee, stock up! The Four Seasons Orlando is the only place in the U.S. (other than one location in Las Vegas) where you can purchase a custom blended bag of Caffe Umbria coffee.
Next door to Lickety Split is Ravello, a Modern Italian restaurant that is going to be your go-to place for casual restaurant dining all day long, with character dining regularly scheduled. It has an upstairs, downstairs configuration to accommodate Ravello bar, too, which I'm sure to be found at very soon….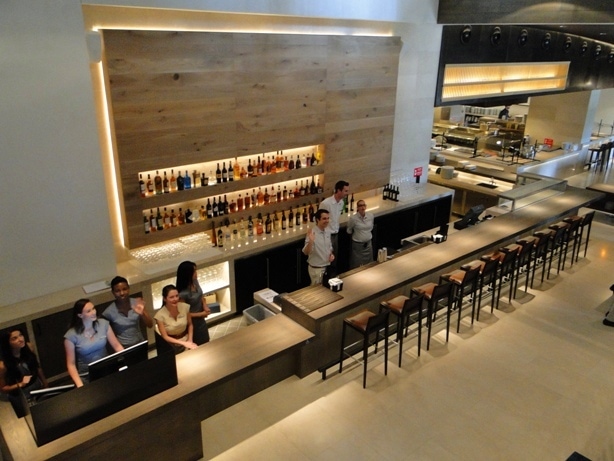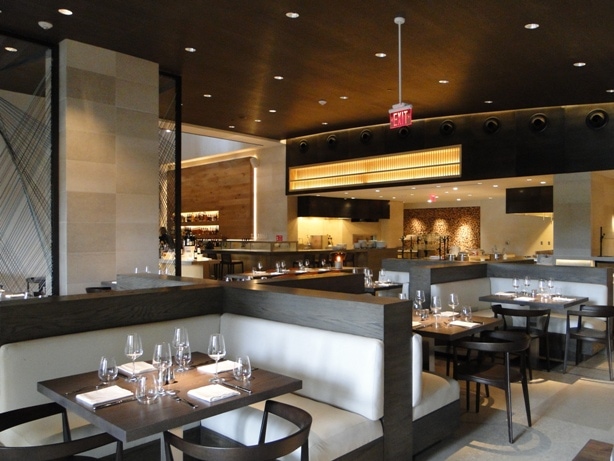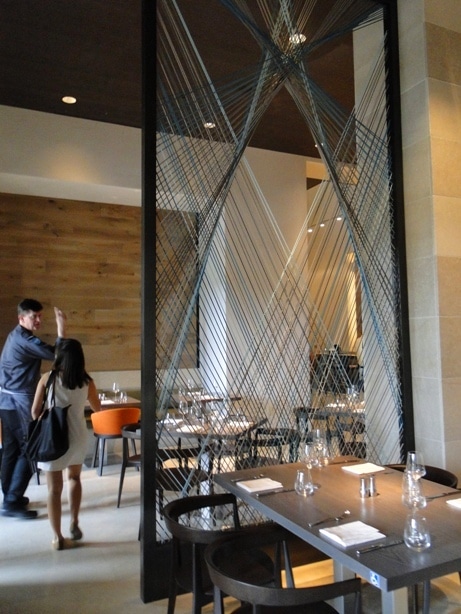 Walking out of the resort near Ravello, you're greeted by this stunning water feature which is so soothing to listen to, and I think will be a preeminent photo op, too. It's located among a lounge area situated just immediately outside of the building. Venture beyond the seating area, though, and you'll soon be meandering on a walkway along the water, leading first to the Lakeside Adult Pool.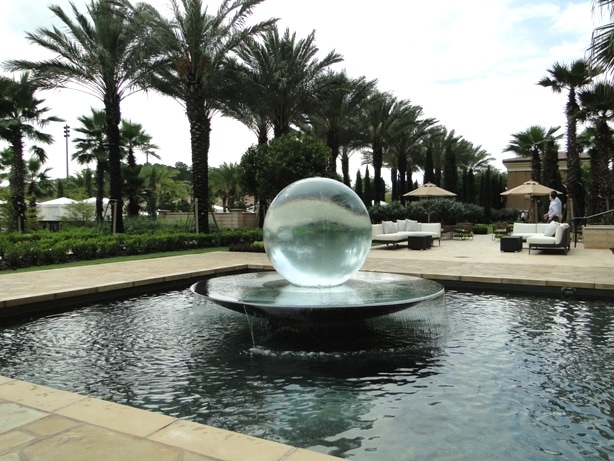 The Lakeside Adult Pool is just what it sounds like – an adults only escape without kiddos doing cannonballs where you can lounge around and enjoy the pool views with a lake beyond.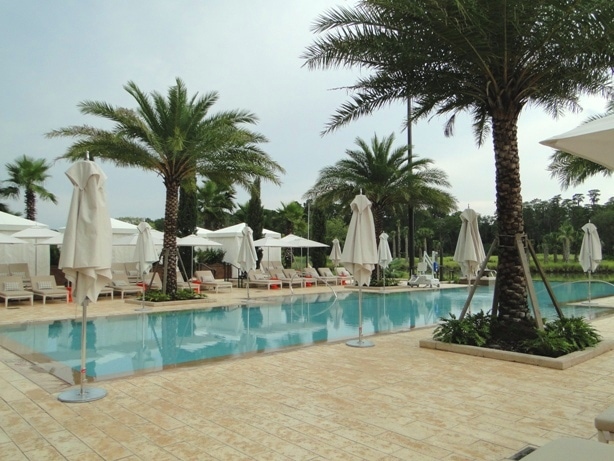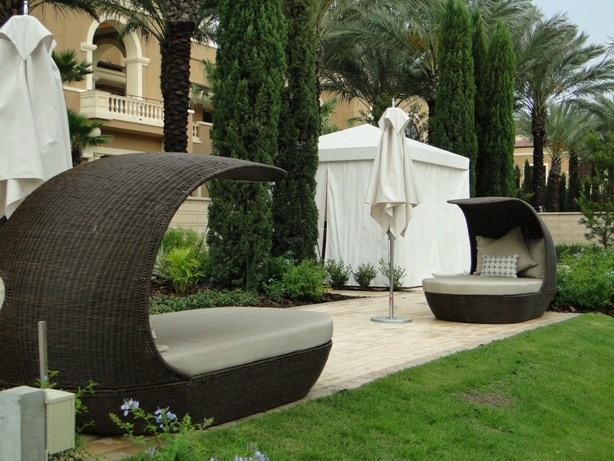 In between the adults only pool and Explorer Island – the Resorts' five acre playground with a lazy river, family pool and waterslides – you'll find PB & G. PB & G stands for Pool Bar & Grill, but I think that name cannot adequately impress upon you how AWESOME the food of this Southern Smokehouse and Rotisserie is!!!!
With an emphasis on southern cuisine – and even southern beers, especially from Florida – this is serious comfort food with a Four Seasons twist! Chef Gerald Sombright says it's a BBQ restaurant with homage and treason – a nod to classic barbeque styles with some unusual ingredients, such as tofu or octopus, that you'd never see at a traditional BBQ restaurant.
We dined on an assortment of foods soon to be available at PB & G. Chef Gerald Sombright explains them in detail in the video below, but here are some pictures of menu items you don't want to miss!
The beef brisket with sauerkraut coleslaw on rye bread was seriously moist and flavorful. I ate that pretty quickly and wouldn't mind having some more, thank you very much! The Rotisserie chicken comes served up in a paper bag, and there is a hunk of homemade potato salad underneath, not too creamy with a slight vinegar overtone but not too much. It reminded me of a church picnic meal. And let's not kid ourselves. There was no way I was going to eat oysters, but if I had, I would have indulged in oysters "roc" a fella with spinach puree, smoked aioli and bacon breadcrumbs. This is what it looked like – feel free to tell me how it is;)
The starters at PB & G were deviled eggs three ways – an egg housing a deviled egg topped with caviar (fish eggs). Yeah, they were good, and our table stole a plate of leftovers to continue eating more.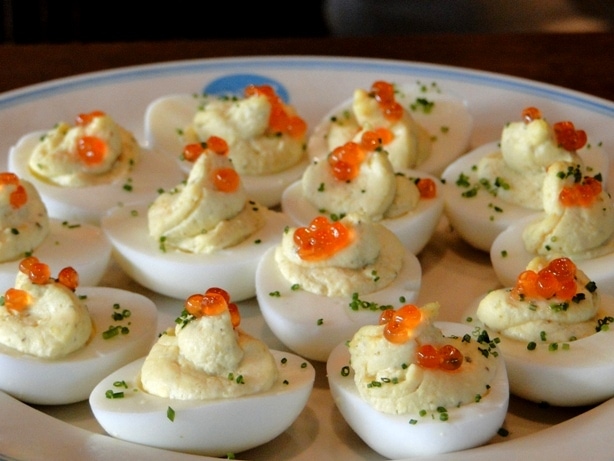 The house made pickles were great too, not too sweet but made you think they came out of a grandma's canning jar in the kitchen before they were served to you.
Cocktails were served up – a little-too-dangerous one called Peach Thyme. This puppy could get you drunk FAST as you cannot taste the alcohol!! Served up in a massive glass jug, it's a yummy combination of Absolute Peach, Raspberry Grand Marnier, ginger tea and peach slices garnished with thyme. These were great, but every one agreed you could easily drink it down without realizing the alcohol content 🙂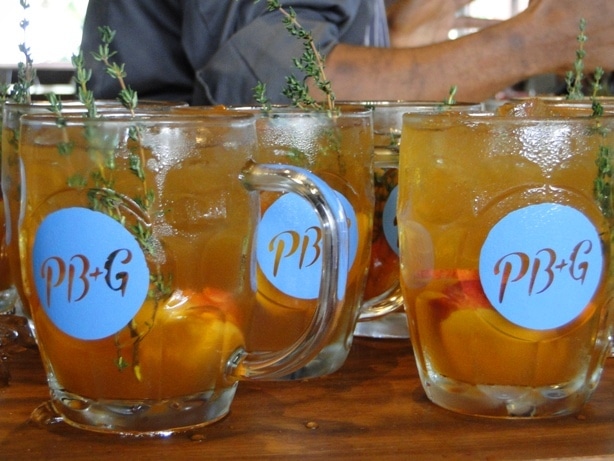 We didn't get a chance to see Explorer's Island or the family pool, because work was still being done, but I'm sure it's amazing, if it's like everything else at the Four Seasons Orlando!
Another great destination at the Four Seasons Orlando that we didn't get to see was Capa, the modern Spanish steakhouse set to open in September (reservations are now being taken through Open Table starting September 12). This restaurant on the top of the resort will have amazing views of the fireworks at Disney World, and with the Magic Kingdom and Epcot in vicinity, you can only imagine the stunning scenery at fireworks time!!
Chef Tim Dacey explains what to expect at Capa when it opens in September, and why he's so excited about the food:
Our time at the Four Seasons Orlando media preview wrapped up in Lickety Split, where we enjoyed a bevy of pastries created by Executive Pastry Chef Rabii Saber, explaining his pastries in the video below. Saber was a pastry chef at the famed Greenbrier Resort in West Virginia, the Bellagio in Las Vegas, and a Four Seasons property in Hawaii. This guy knows his stuff and brings his expertise to Orlando, where I'm more than happy to indulge in his work 🙂
There was a buffet of desserts, but my favorite (well, sentimental favorite, at least) was the southern pecan pie made with Jack Daniels. It was ooey, gooey goodness. However, the chocolate cake with edible gold, key lime pie, carrot cake and other treats left nothing to be desired, either!
Upon leaving, I received a goodie bag from the Four Seasons Orlando. Among the goodies inside was a homemade moon pie from PB & G. It was the BEST MOON PIE EVER!!!!!
From the moment you enter to the moment you leave, the time spent at Four Seasons Orlando at Walt Disney World Resort is nothing less than magical, with a family-oriented feeling that makes you feel right at home. No wonder why the Four Seasons is so perfectly well suited to open up in the Golden Oak community of Walt Disney World Resort.