"This post is sponsored by Everywhere Agency on behalf of OshKosh B'Gosh; however; all thoughts and opinions are my own."
Back to School!!!  The three words that most of our kids don't like to hear, yet gets us parents giddy! As a stay at home mom, I confess that I kinda love this time of year. I know that my excitement is not shared by my step son, though; so I try to make it as exciting as I can for him as he goes in to a new teacher, some new faces, and new expectations.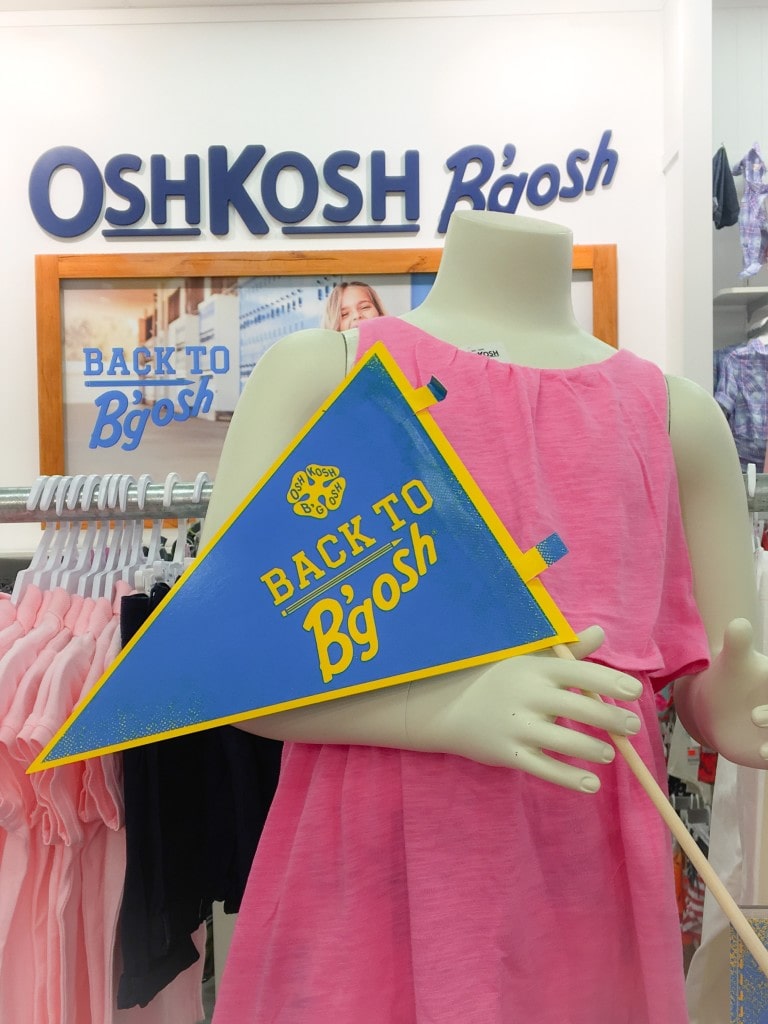 Along with the cool folders, highlighters, and of course the ever important backpack – his clothes are becoming more important as he enters 2nd grade! What he wears is a first step in making his own choices and creating his own identity. This is an important step for boys and girls alike and OshKosh B'gosh has great back to school outfits to choose from! Back to school shopping at OshKosh B'gosh is getting more fun as he gets more involved in what makes him feel 'cool'!
What's his favorite? Active wear for sure! When it's time to go outside, he will be the first one out the doors! He loves burning off his energy (what boy his age doesn't?) and loose comfortable clothes are usually his first pick. Playing on the playground, or shooting hoops is where he prefers to be and OshKosh B'gosh has everything he needs to look good doing it!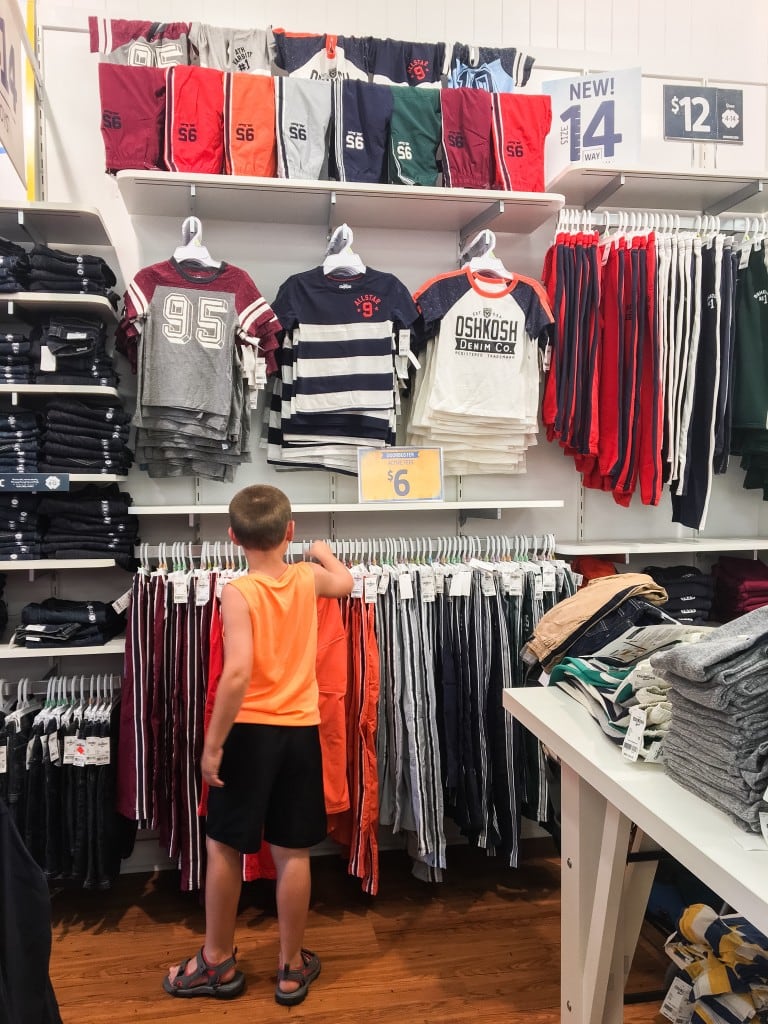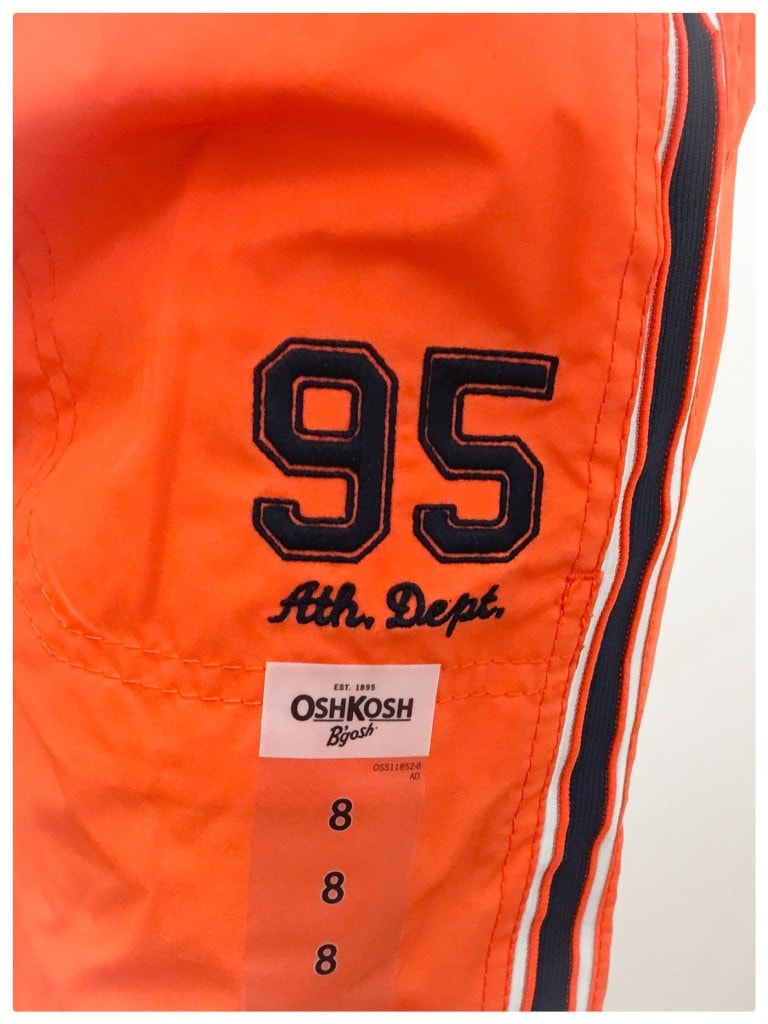 Polo shirts are a favorite of mine though. For boys and girls, OshKosh B'gosh has a color to match any shorts, skirts or bottoms you choose. We picked out this navy polo to match the football shorts he picked out – it's his first year playing and he wants to make it known he's a star!
The table of graphic tees is always a hit and he loves to pick out his own shirts. He also loved the convertible pants; shorts for the warmer weather turning into pants as it gets cooler – he loves that idea and the neutral colors go with several shirt options!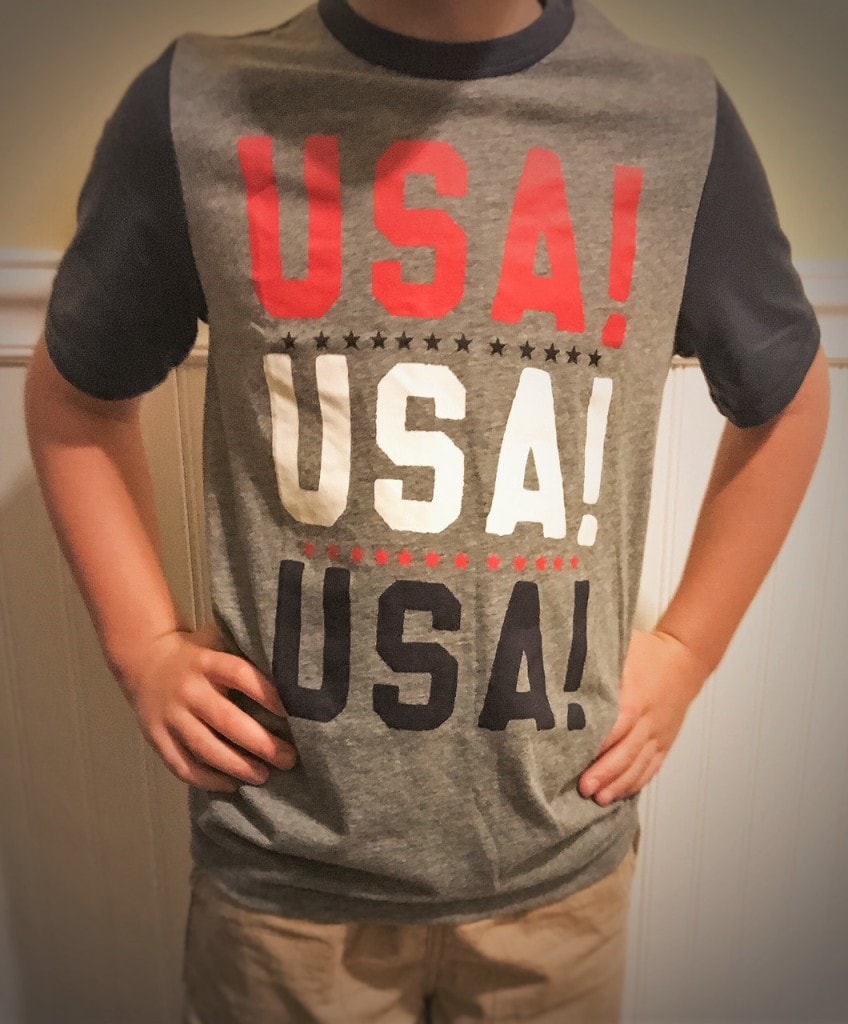 OshKosh B'gosh clothes are fun and so easy to mix and match, really maximizing their wardrobes. Your son or daughter will have no problem finding several items to put together for their own style! Leggings and tunics, active wear, and graphic tees can all be intertwined to make unending options! And don't forget fun plaid long sleeve shirts, outerwear and jackets to match along with shoes and accessories!
As a parent I love the durability of the clothes. They will outlast his ability to wear them as he grows so quickly throughout the year!
OshKosh B'gosh has great selections for kids fashion in store and online (look for the online coupon code below to save an additional 25%!!) making back to school shopping a breeze.
You can avoid the crowds and shop online to take advantage of the free ship option to your local store! Or, head in and mix and match like I love to do. If that's not your style or you simply don't have that much time (there's so much to do to get kids ready!), check out the 'looks' the great stylists have already put together and go for it!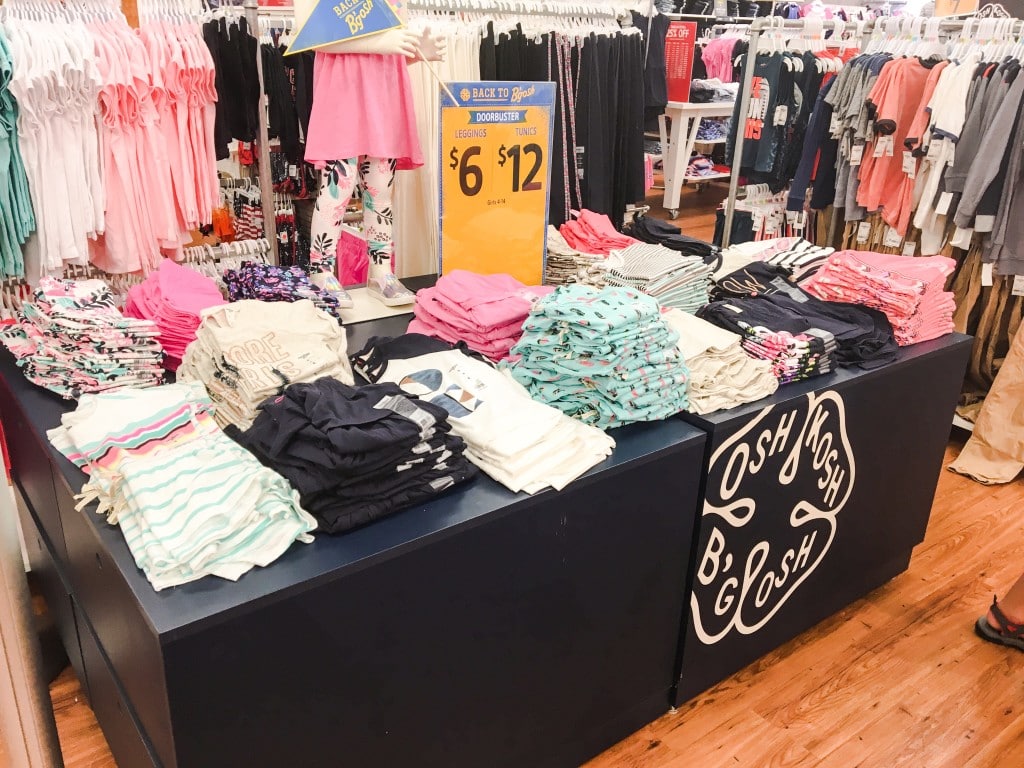 Now, I would gladly deck out my kids with everything OshKosh B'gosh has to offer! My husband wouldn't appreciate me buying out the store, but he would be pleased that while school shopping I saved 25% off of my purchase! You can do the same with the attached coupon code; OKBG3136!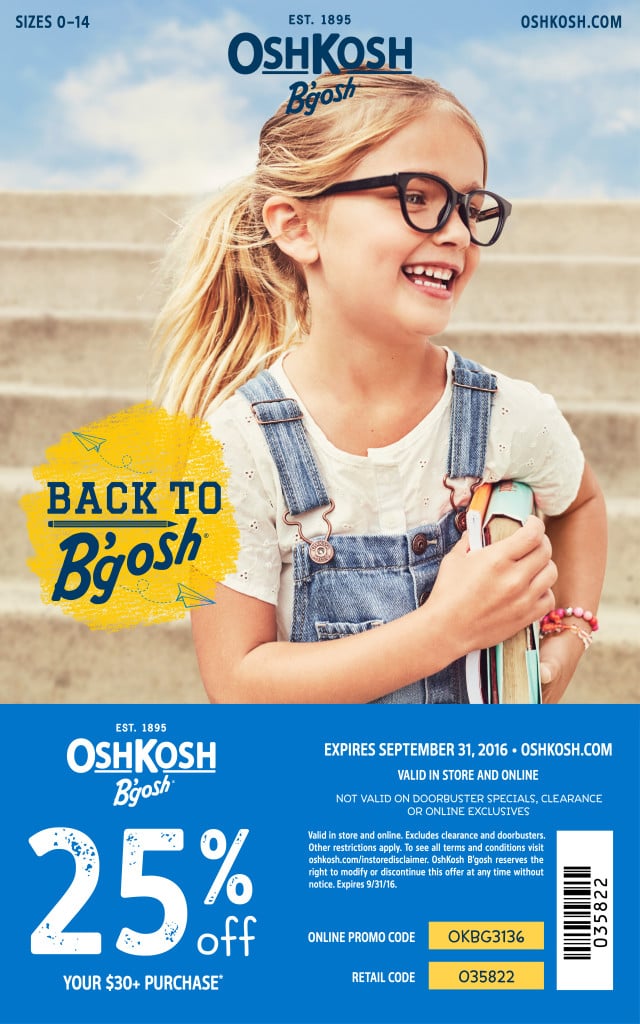 My favorite part of Oshkosh B'gosh shopping is the rewards dollars! Between my 1.5 year old and my 7-year-old, I earn a lot of points! 1 point = $1 spent and I receive $10 OshKosh B'gosh cash when I reach 75 points! I love redeeming my cash to buy more great outfits through the year!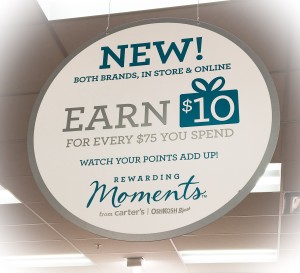 He's ready to get back to school! Now he just has to pick out his favorite OshKosh B'gosh outfit to wear on the first day! Get your kids B'gosh ready too!
Ready to go Back to School with Oshkosh B'gosh? Win a $50 gift card! Giveaway ends August 15, 2016 at 12 a.m. EST. Open only to U.S. residents. Prize fulfilled by Oshkosh B'gosh.
Keep in mind, we do check all entries. If you have been chosen and not fulfilled the prize entry requirement, you will forfeit the prize.