Do you think your toddler might be ready for his first pillow? Instead of using a larger pillow made for our adult heads, think about getting him/her a pillow made just for toddlers!  Little One's Pillow is just what you need!
Little One's Pillow is made here in the USA and is hypoallergenic. Made with organic cotton, this pillow is super soft, comfortable, and squishy! Another huge bonus for us mothers is that it's machine washable!! (Pillow cases are available as well!)
My son loves squeezing it and rolling around with his. He is still a little younger than the estimated use age of 2, so he isn't quite ready to sleep with it all night yet – but I'm so glad I have it for when he's ready! It's a perfect size for his little head.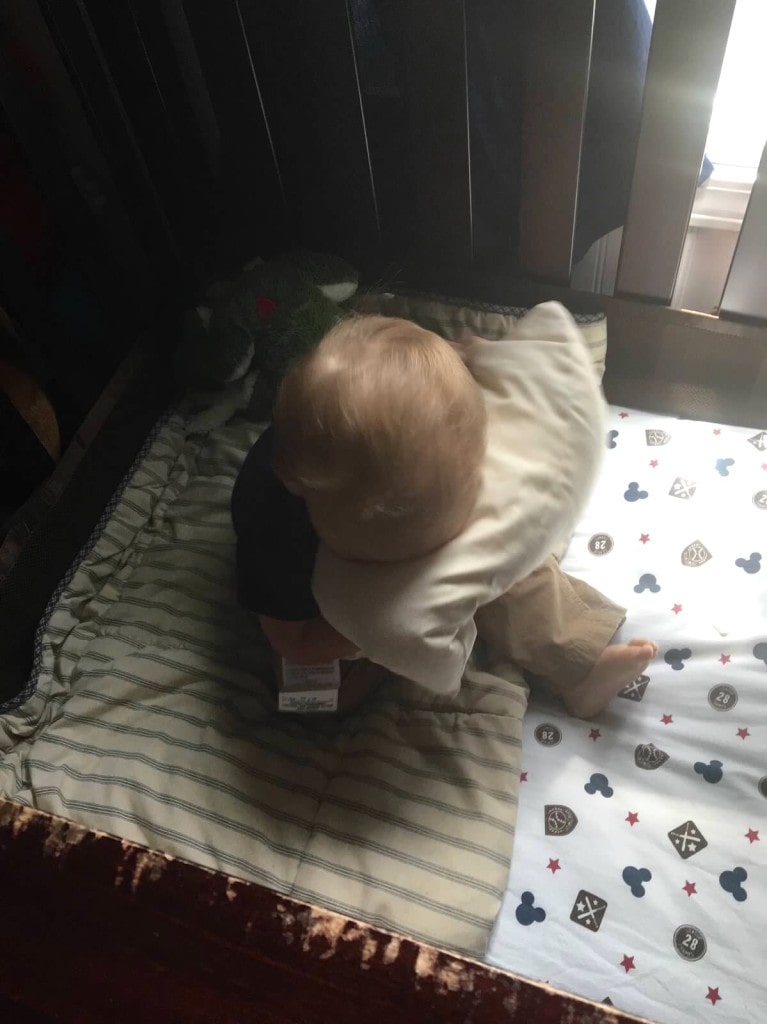 I even received an email from the owner of Little One's Pillow, checking in to see how Marc likes his pillow! Talk about personal customer service! Check out Little One's Pillow for your toddler or a toddler you love today!!