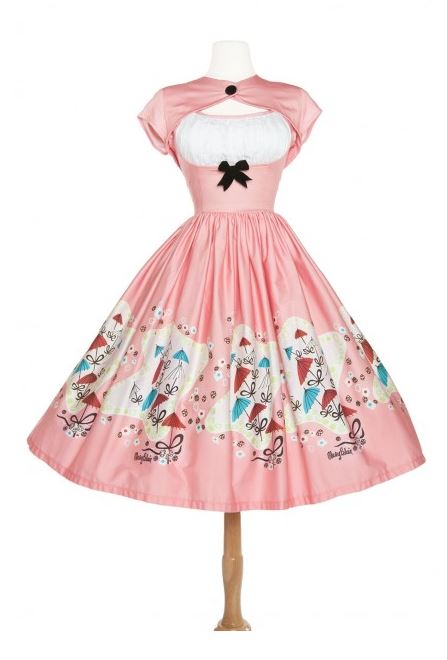 If you love Disney, you know Mary Blair. You might not realize you know her work, but you do. She was the creative genius behind designs for films such as Cinderella, The Three Caballeros, Peter Pan, and Alice in Wonderland. She was also the brain child behind the stunningly colorful graphics in Disneyland's "it's a small world" ride, which soon was replicated at other Disney theme parks. And she's the woman behind the huge mural in the Contemporary Resort at Walt Disney World in Florida.
So, see, you DO know Mary Blair.
Her graphic images are known and loved around the world, so it's a HUGE deal for the estate of Mary Blair to be working with an American company to create a fashion line with clothing featuring Mary Blair prints.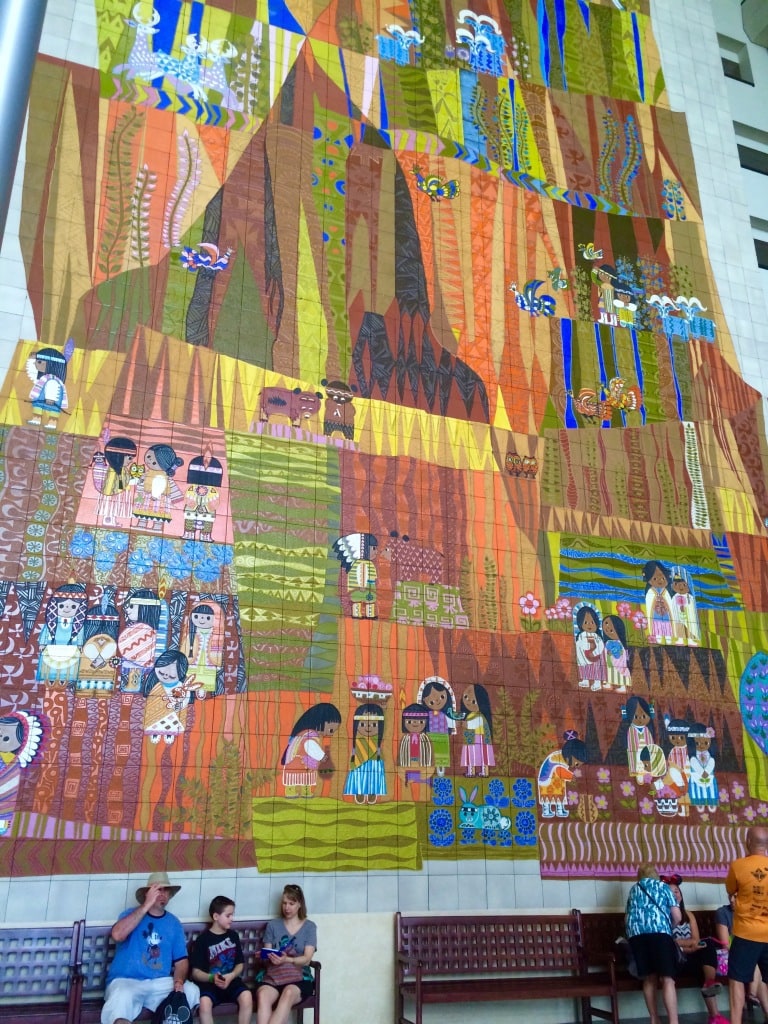 Pinup Girl Clothing is a fun fashion website that I only discovered through Mary Blair fashions, but I'm so glad that I've found all of their cute, original designs that are fun to wear for retro styles.
I can't imagine how awesome it would be to order one of these pieces from "The Magic of Mary Blair Collection by Pinup Couture" and then go on a photo shoot in Walt Disney World or Disneyland, with a special stop outside of It's A Small World for an homage to the lady who has brought so much joy to so many people's lives through her artwork.
While you're on the site, find more "fairytale fashions" with graphic reimagined images of Aurora, Snow White, Neverland, etc.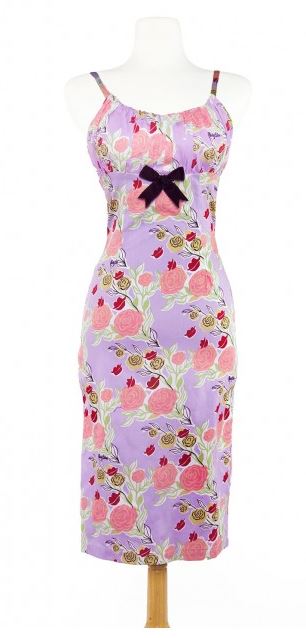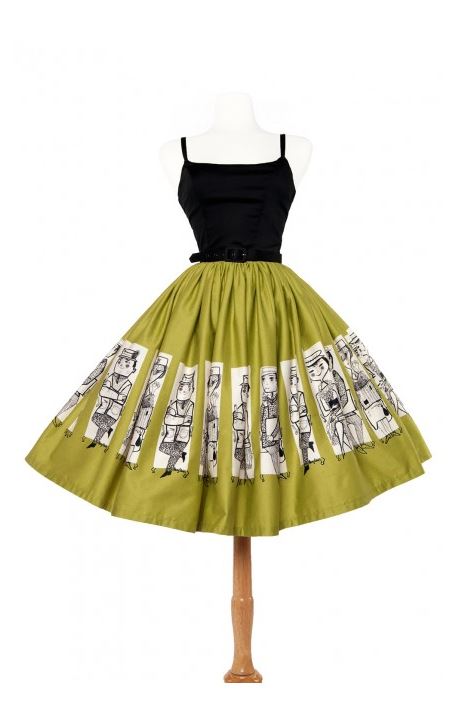 There's a definite retro vibe to these clothing pieces. The skirts are wide and full, as are many of the dresses. There's a couple tighter-fitting pieces for those who don't want as much fullness.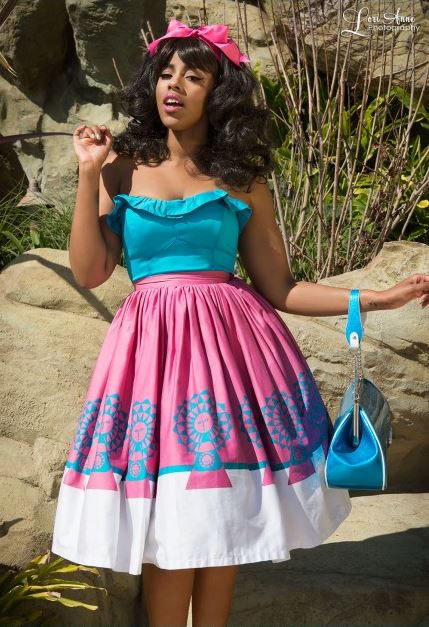 Imagine……. wearing the "Mother and Child" print dress (shown above, which Disney fans are sure to instantly recognize) and plopping down in an "It's a Small World" boat and enjoying the song that will be stuck in your head for hours while appreciating Mary Blair inspired designs. Sounds pretty magical to me 🙂
All photos of Mary Blair fashions courtesy of Pinup Girl Clothing. Please click on the photos to visit their site.