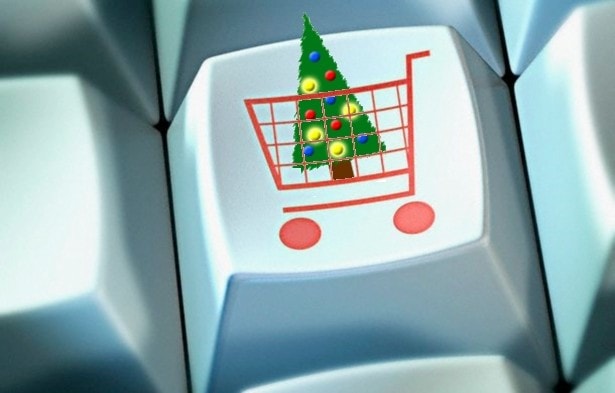 It's almost here! Christmas is right around the corner! Many of us procrastinate or simply just don't know what to get as gifts for others. Don't panic though! If you don't want to fight the crowds, you can choose to give a unique gift subscription that keeps on giving past the holidays! Here is a list of some of the unique subscription gift box options for all ages that you can find online:
Faithbox : Positive encouragement monthly including a devotional and amazing products made by companies who wish to do good for the world. I love mine!
Kiwi Crate : For kids of all ages from 3 to 16 and older. Kiwi Crate sends craft projects, drawing projects, and other fun things to stimulate imagination.
Craft Coffee : Monthly coffee sampler designed specifically for the recipient!
BarkBox : Specialized delivery for your 4 legged friends! From snacks to toys, you'll be pampering your pup as well as helping to contribute 10% donation to shelters and rescues!
Birchbox : Personalized beauty samples for men and women!
For the Makers : Unique crafts and projects designed and inspired by fashion in New York City. How to photos and instructions are provided.
Love with Food : Gourmet organic and all natural goodies with seasonal themes delivered monthly! With every box sold, a meal donation is provided to Feeding America Network and Share our Strength – No Kid Hungry.
Umba Box : Handmade items from across the US and around the world.  Full size items are delivered along with the artist's story behind their products! Very unique and supporting of passionate artists!
Grandbox : Gifts and healthy products with monthly themes are designed for loved ones 65 and older. Each month is a different theme and you can even include your own personal photos! This is a great idea to stay connected with the loved ones you many not get to see throughout the year!
Rocksbox : 3 pieces of jewelery selected for the recipient based on an individual style survey. Wear the pieces as long as you want and trade them in for a new set of 3 pieces as often as you choose!
Bespoke Post : Geared towards the guys with high-end products and monthly themes such as cigars, beer, barber items and many others!
Green Blender : Weekly smoothie recipes and pre-portioned ingredients hand crafted by leading nutritionists to ensure their smoothies are flavorful and nutritional.
Cuisine Cube : Choose from Vegan, Artisan, or Gluten-free options. 6-7 full size products with monthly themes are delivered and always with free shipping! Subscriptions are flexible as well allowing you to skip months if need be!
Runner Box : Bi-monthly subscription full of goodies runners love such as gels, chews, protein shakes/supplements, nutrition bars, energy boosters, healthy snacks, and running accessories!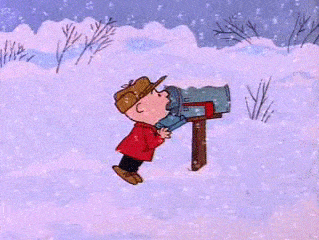 You Bar : Not a subscription, but a super cool gift for someone or for yourself. Choose from popular bars (Paleo Energy, Vegan Nutrition, & High Protein), or even better- create your own! Pick a base, protein powder, nuts, seeds, fruits, berries, grains and seasonings. There are so many options and you can even name your creation!
The Feed : Pick your sport and get a customized box providing all the products you will need to excel from hydration to the perfect snacks needed to perform at the highest level. Choose the Starter Box with the favorites included or build your own box!
FabFitFun : Every 3 months, premium beauty, fashion, fitness, home, and wellness products are hand selected and delivered with free shipping!
Julep : Choose the products you love from new collections including nail polish, makeup, and skin care. Subscriptions are flexible, allowing to skip months and shipments are free!
LootCrate : This is a cool one! Pick a 'Crate' full of collectibles, comic books, t-shirts, toys, and geeky gadgets. A Limited Edition Star Wars Crate is now available with collectibles and gear your Star Wars lover won't want to miss! Call of Duty: Black Ops 3 fans can choose their own limited edition crate as well! Don't forget the pets – LootPets provides geeky gear, toys and treats for your pet; donating a portion of proceeds to local and national pet charities. Each month LootCrate has a new theme such as Halo 5 and GalaxyQuest.
Homegrown Collective : A unique Greenbox experience encouraging living a self-sufficient and toxic free lifestyle. Each box is seasonally themed. For example, previous boxes have included ingredients and directions to make your own Shower Vapor Discs, a DIY Detox, and products and benefits of honey and coconut. A great gift for those who have an eco-conscious way of living!
Try the World : Bi-monthly shipments with 7 gourmet products from around the world curated by expert chefs! Boxes come with stories about the products, recipes to make, and tips to making the most out of that country's culinary culture. We tried out their Holiday 2014 and 2015 boxes! Shipping is free and subscriptions are flexible.
Dollar Shave Club : Save money on those expensive razors! Select your razor and have them delivered to your door monthly!
Little Passports : For children ages 3-12, select an adventure and receive letters, souvenirs, and activities based on your theme selection!! Monthly fun for the little ones!
Sock Panda : For every subscription, Sock Panda donates a pair of socks to those in need. New fun and unique designs are delivered to your door monthly. Kids of all ages will be excited to get these fun and unique socks each month!!
KidStir : Get the kids excited about cooking with a subscription sending fun and easy recipes that will get kids happy to be in the kitchen!
HelloFresh, Blue Apron, Plated, Forage, Peach Dish (Southern Inspired!): Each is a meal preparation subscription. Ingredients and recipes sent straight to your door. No more worrying about what to cook!
Freshly : Prepared meals delivered to your door! You don't even have to prepare them; just enjoy the healthy, all-natural meals!
  There you have it! Several unique options for yourself or loved ones this holiday season!! You can't go wrong and you don't even have to leave the comforts of your home! Sip your eggnog and take care of that Christmas list!! Merry Christmas!!