The Garden Club of North Carolina, in conjunction with the North Carolina Botanical Garden, picks a native perennial each year to showcase and give away free seeds.
In 2016, the chosen native wildflower is the Northern rattlesnake-master (Eryngium yuccifolium).
We found out about this excellent native gardening program during a weekend visit to Chapel Hill, where we visited the North Carolina Botanical Garden on the UNC Chapel Hill campus. While perusing some of the pamphlets that they were giving out, we came upon a pamphlet of the North Carolina Wildflower of the Year and were even more surprised when we found free seeds inside!
(Keep reading to see how anyone – anywhere – can get these free seeds in the Southeast.)
We were able to see the plant in bloom with the greenery, but our late Spring visit meant we didn't get to photograph the stunning single bloom. See the cover of The Conservation Gardener publication below, for an image of the flowers.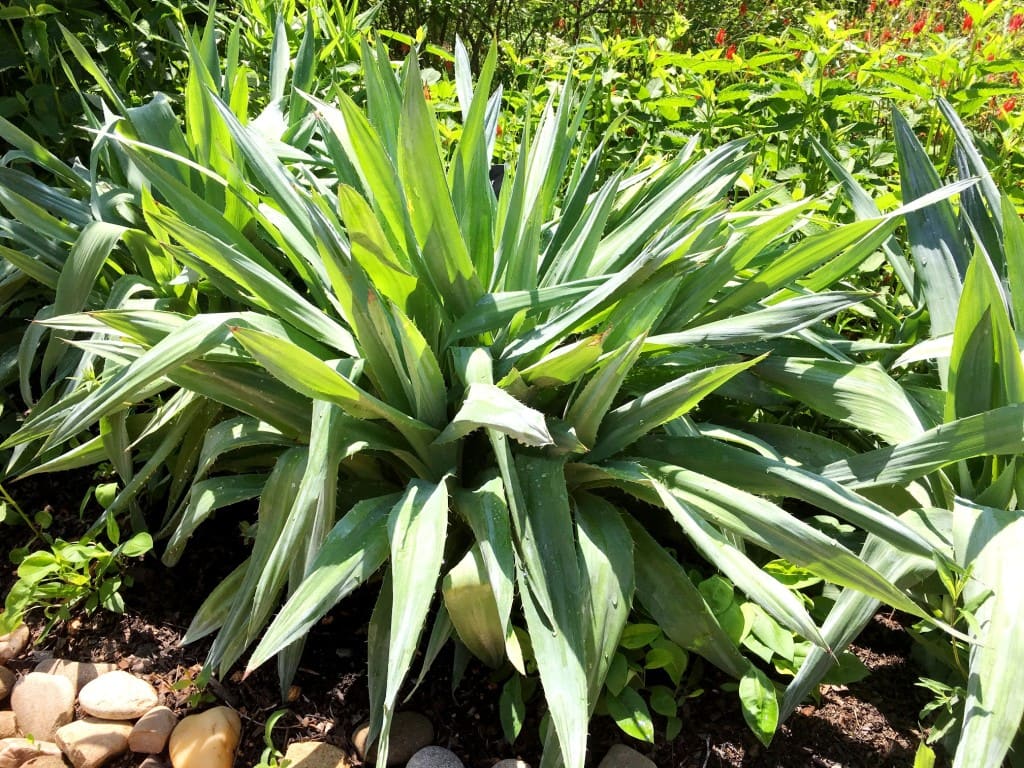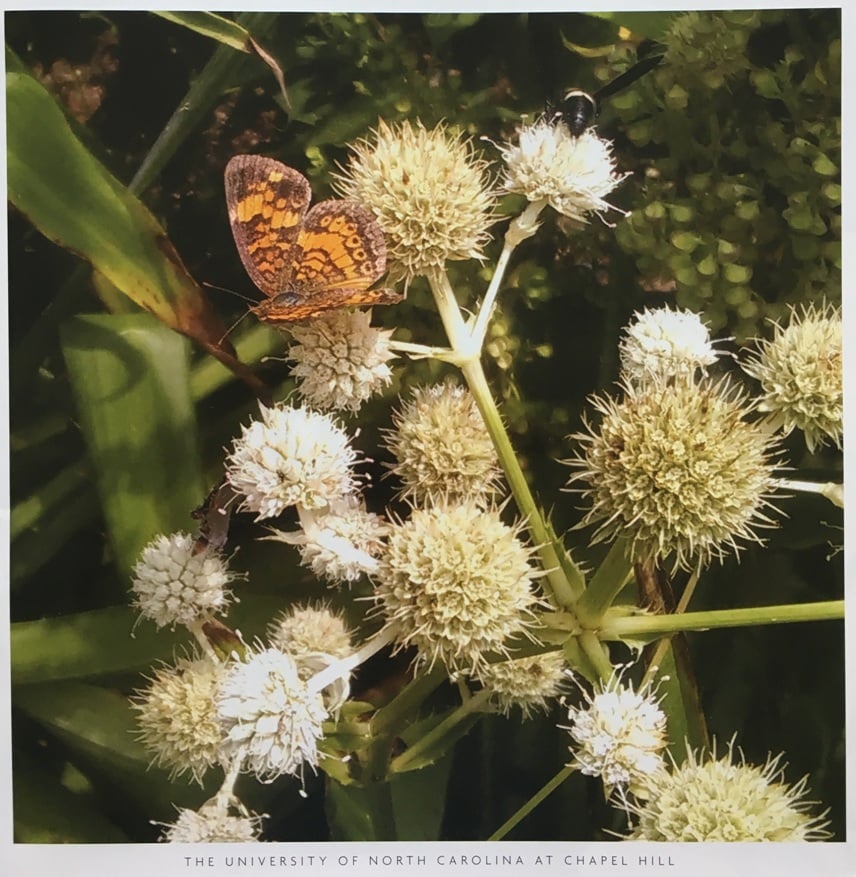 The Garden Club of North Carolina, along with the North Carolina Botanical Garden, promotes the use of native plantings in home gardens. Native flowers and plants are adapted to the local region, requiring less water and fertilizer and using less pesticides. It's a win-win for everyone.
They choose a flower based on its native characteristics – and also how viable it is to get thousands of seeds for distribution to the public.
Home gardeners who think they might have a black thumb could be happily surprised when they try planting native plants and seeds, instead.
The 2016 North Carolina Wildflower of the Year certainly has a scary name – and it's nickname of button snakeroot doesn't sound more appealing. However, this unique prairie species can be a stunning addition to your home garden, with texture and colors different than what you'll normally find.
Even better? It's tough leaves and flowers are somewhat deer and rabbit resistant, yet the blooms are perfect for a pollinator garden, attracting butterflies.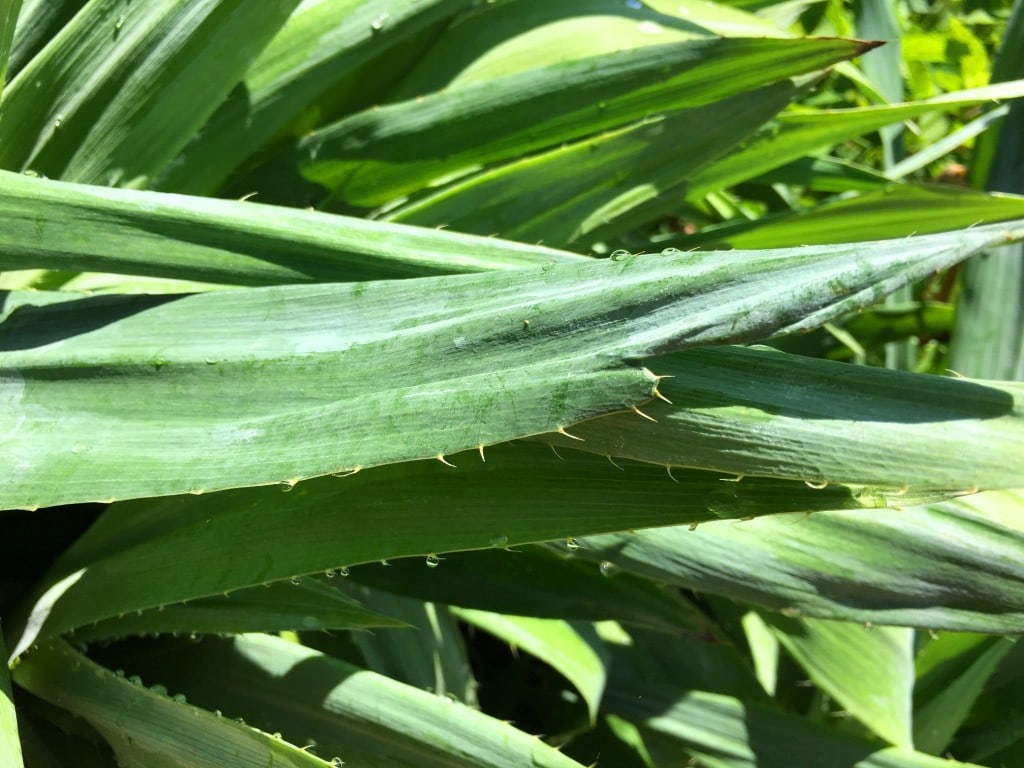 Resembling a yucca plant, with its strap-like blueish green leaves and one single upright flowering stalk, this native plant adapted to the eastern and central United States will be a conversation piece among gardeners.
This native wildflower isn't new. The species goes back 8,000 years, and has been used by the earliest North Americans to make shoes and sandals from its thick leaves. In the 18th century, Native Americans brewed the root into a tea to use as a rattlesnake anti-venom. They also used the roots to make a concoction that they applied to their hands and arms to protect them when handling rattlesnakes.
The Garden Club of North Carolina includes around 265 garden clubs. If you're not a member, or if you're not visiting the North Carolina Botanical Garden yourself, you can still get seeds via the mail. Send a SASE to the address listed on their website.
There have been 34 picks for North Carolina Wildflower of the Year, ever since the program started in 1982.