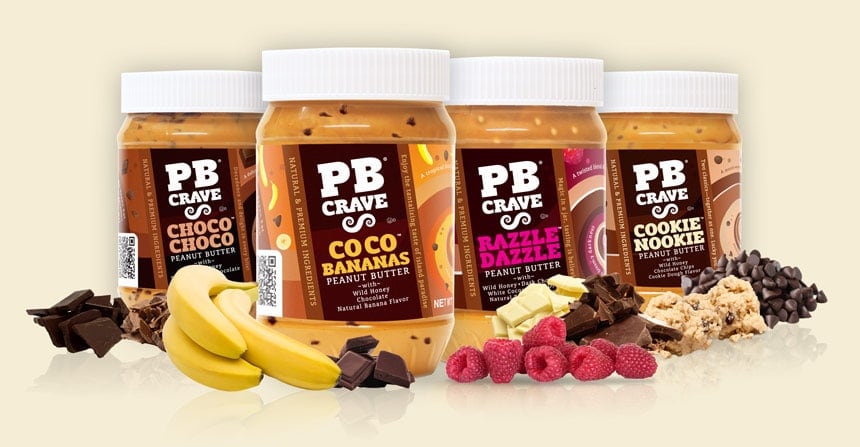 I love peanut butter! If you love it too, then this is for you!!! Now we can have our peanut butter with a twist thanks to PB Crave! PB Crave is making peanut butter with simple ingredients and big flavors!
PB Crave has combined delicious premium peanut butter with organic honey and the natural flavorings of bananas, chocolate, cookie dough, and raspberry. This gives us the difficult decision of choosing between CoCo Bananas, Choco Choco, Cookie Nookie, & Razzle Dazzle. There is a very simple way to decide- HAVE THEM ALL!!!
This delicious peanut butter has no artificial flavors, no hydrogenated oil, no syrups (including high-fructose corn syrup) and is gluten and cholesterol free. Quality is important to creator Curt Riess, so each jar is inspected by hand to ensure it is up to his standards.
Now you may think that this peanut butter can't be as good as I think it is with its simple ingredients. The true test was my 6-year-old step-son who absolutely loves the Cookie Nookie. He asks for it every day! The CoCo Bananas reminds me of my favorite peanut butter and banana sandwiches (I think Elvis would approve as well)! The Razzle Dazzle has just enough raspberry flavor without being overwhelming and won over my mom. And who doesn't love peanut butter and chocolate? When I get those chocolate cravings, I grab a spoon and head for the Choco Choco.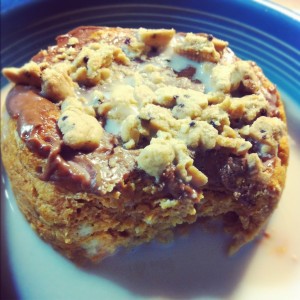 Not only can you buy PB Crave online; there is a store locator online as well to help you find a store near you including World Market, Earth Fare, and Walmart. Check out their website as well as their Pinterest page for delicious recipes to try including cookies and cheesecake!!
Not only is the delicious peanut butter an award in itself; PB Crave donates a minimum of 2% to Project Peanut Butter. Project Peanut Butter is a non-profit organization that is treating malnourished children; already saving the lives of more than 100,000 children. There simply is no better reason to eat the food that you already love.
Join me in a new love for peanut butter! Thank you to PB Crave for opening a whole new world to us all! I will keep a stash of all the amazing flavors of PB Crave in my pantry and I know that you will too!!
PB Crave sent me samples for review. All opinions are my own.