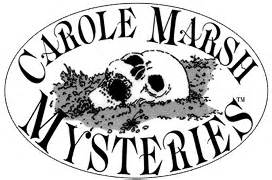 We love things that are local to our area and when my step son and I were in the library and saw a kids mystery book about the Biltmore Estate, I knew I had to read it. I was curious how the author, Carole Marsh, would portray the Biltmore Estate and I was surprised at how much I liked it! The book is one of many in the author's America's National Mystery Book Series. It was an easy read, and the details were great! I have been to the Biltmore many times and the descriptions provided were accurate, yet portrayed from a child's perspective. For any children who haven't been before or maybe have been and enjoyed the grand estate, this would be a great read for them!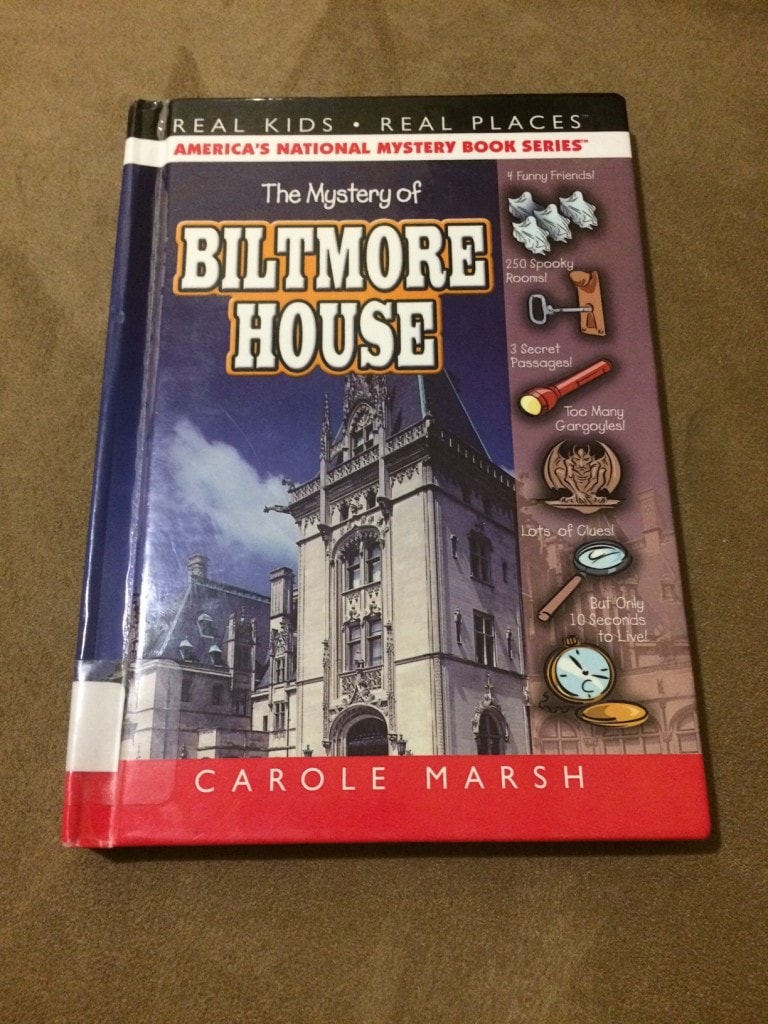 These books are targeted for children in grades 3 through 5, but they can be enjoyed by all! Throughout the book there are bold faced words that some children may not understand. For these words, there is a dictionary located at the back of the book with their definition.
The books are fictional of course, but names used by the author are real; Real Kids – Real Places! Children were encouraged to apply online to be a character in the books and join the fan club! There are also links to download activities for a class or book club including SAT words, trivia, and pop quizzes! Teachers Guide books are available as well with additional information and activities.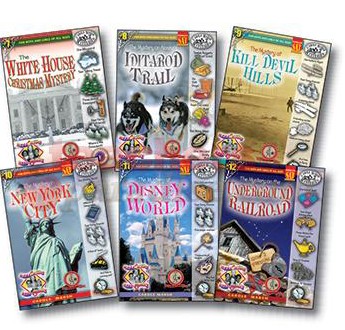 There are about 48 mystery books using locations including Disney World, Eiffel Tower, The White House, the Space Center in Houston and many, many more!! What a great way to read about famous places across America! I would definitely read more of this series and I  urge you to check them out for your children! You are able to purchase the books on Amazon or Barnes & Noble as well as download them to read online. Or you can check out your local library as well to see what they offer!