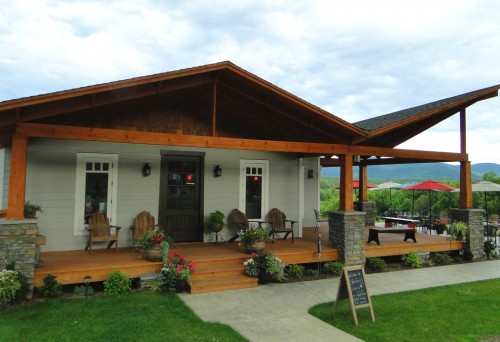 A young couple escapes the rat race in New York to build their dream in the peaceful mountains of North Carolina. Sounds like the plot of a good book, but at Silver Fork Winery in Morganton, North Carolina, it's reality.
And you get fine wines because of it!
Located on a hilltop overlooking mountain peaks, a visit to Silver Fork Winery is soulful even if you don't come for the wine. But you will. (And even if you don't, there's a great organic eatery on site, too, but more of that in a minute……)
Jennifer Foulides and Ed Wisnieski had a dream. Eliminate the stress in their lives in the northeast by following one of their passions – either opening a winery or starting a dog daycare. Thankfully for thousands of humans they settled on the winery (oh, and it IS dog friendly, too!)
Starting a winery with an accompanying vineyard is no easy feat, since the vines need years to mature. Luckily, they connected with Larry Kehoe, one of the first to start growing vinifera grapes in the mountains of NC, starting back in 1992. The vines were matured, Kehoe wanted to pass down his legacy, and the couple was happy to become apprentices for two years learning the trade before opening Silver Fork Winery in 2012.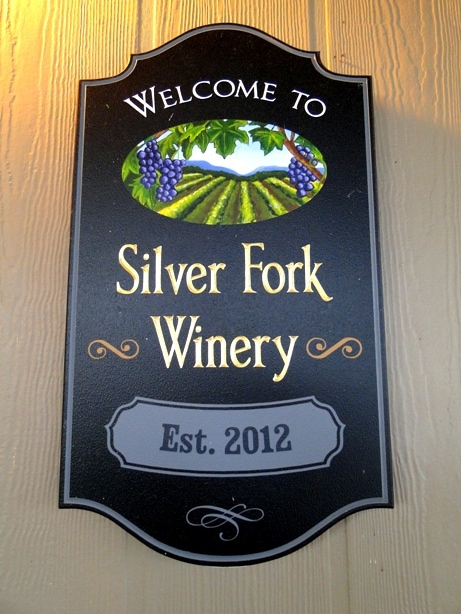 Named after Silver Creek and White Fork Creek that intersect on the winery's 32-acre property, the location is stunning, and the wines are great. Picnics are common here at Silver Fork Winery and encouraged, and there are plenty of opportunities to enjoy live music or a movie under the stars while enjoying the wines.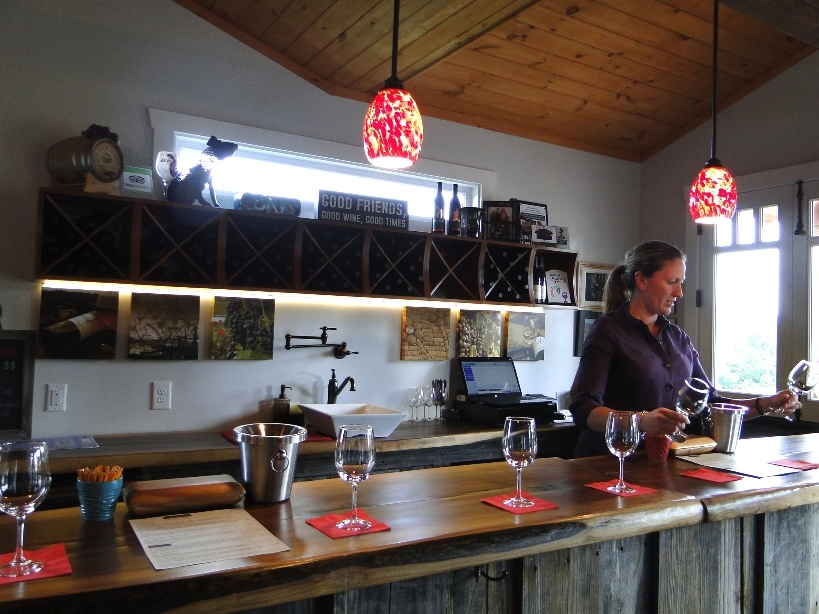 Inside, wine tastings let you enjoy the fruits of the vineyards that stretch out endlessly beyond the window.
Four Dog Red is the signature red blend which combines the couple's love of dogs and wines. Named after their furry family of four dogs- Lil Bear, Callie, Lilly and Gus – the wine has four varietals including Cabernet Sauvignon, Merlot, Cabernet Franc, and Petite Verdot. Seven additional wines round out the selections, including Merlot, Chardonnay, Rose, and Chambourcin.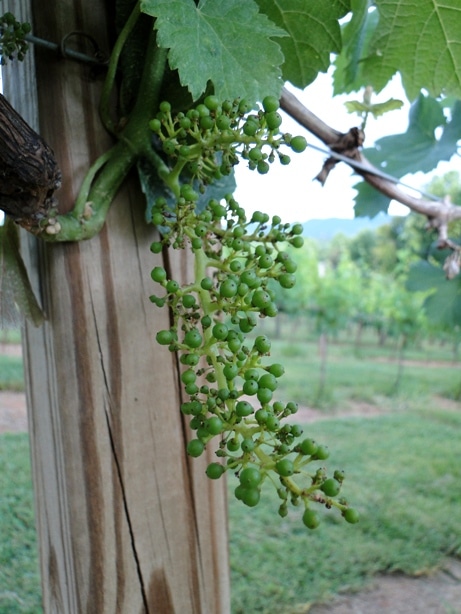 With the relaxing atmosphere, you might find yourself hankering for some food to accompany the hours of sipping wine. Good thing there's a "Food Truck" on property. Really a "food cart," Betty Sperry has set up Farm to Fork Eatery right outside of the winery and creates wonderful meals made from local and organically sourced ingredients (Friday, Saturday and Sunday only). Gluten Free and Vegan options are available.
Silver Fork Winery is an excellent date night out, or a fabulous "Daycation" as they like to say. It's just one stop on the Catawba Valley Corks and Kegs Trail.  Visit www.silverforkwinery.com for more information, and be sure to check out Discover Burke County, too. You will be amazed at what there is to do in the Morganton and Burke County, North Carolina area. You might just end up spending a night or two.