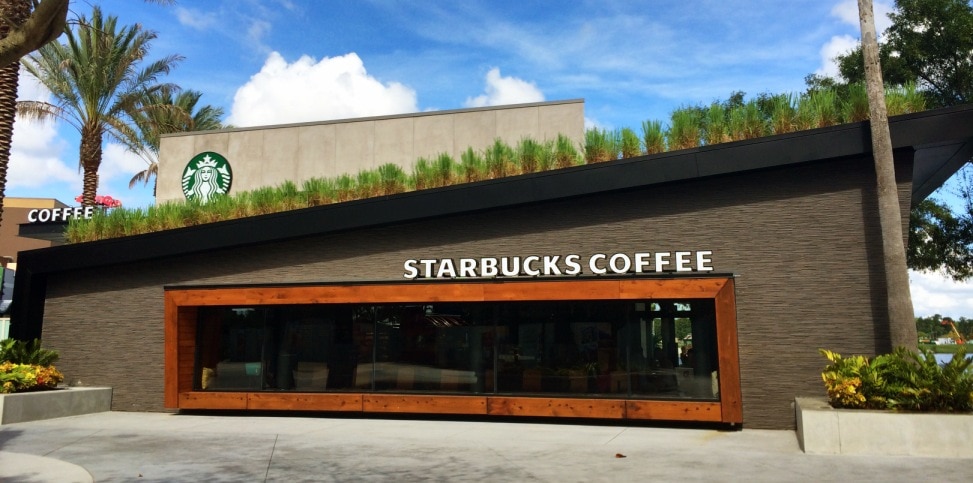 Starbucks is now available at two Downtown Disney locations at the Walt Disney World Resort near Orlando, Florida. The biggest, and best, Starbucks location is in the West Side section of Downtown Disney.
The sprawling, modern Starbucks location incorporates a green roof, green living walls, an expansive indoor seating area, and an outdoor fireplace with a seating area overlooking the lake and Characters in Flight hot air balloon rides. It's a great place to chill for a while and enjoying a spectacular show of the balloon rising and descending just feet away.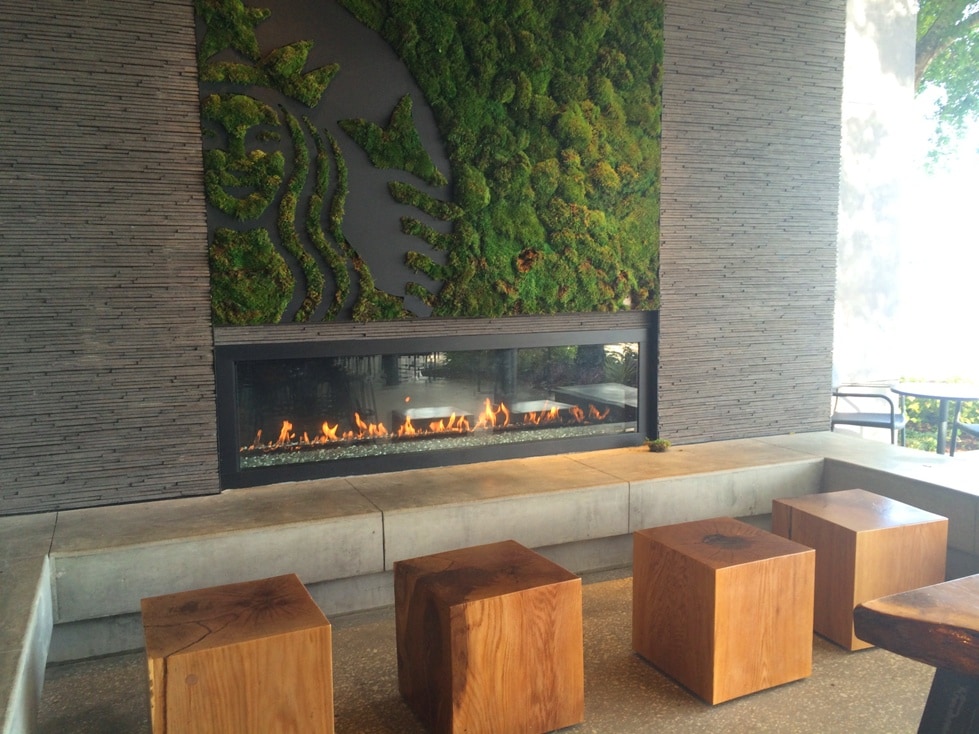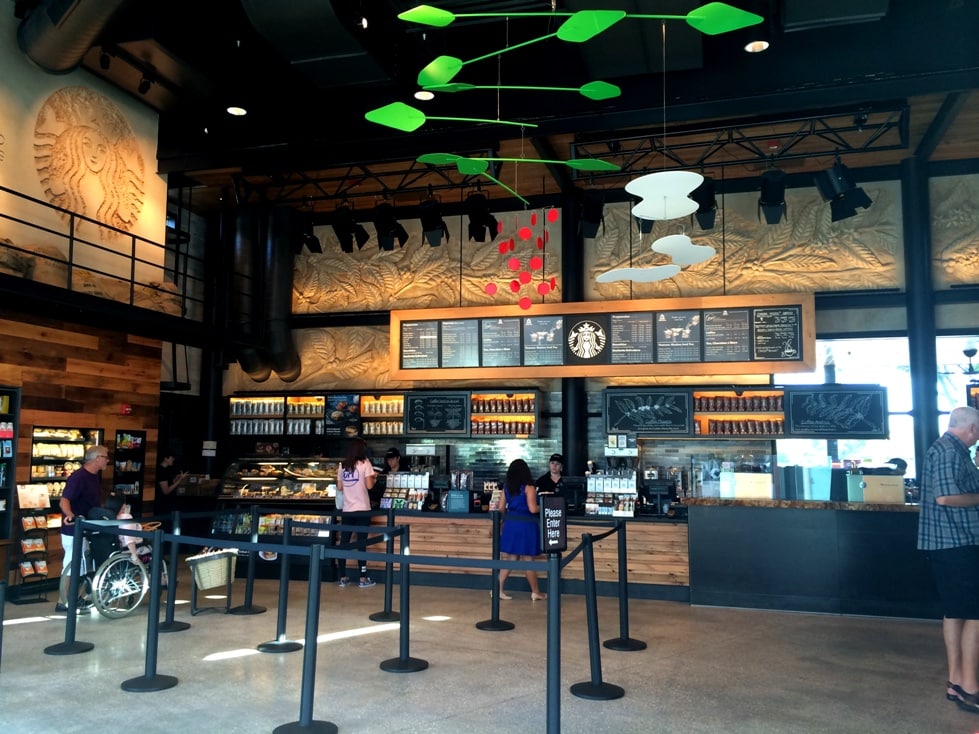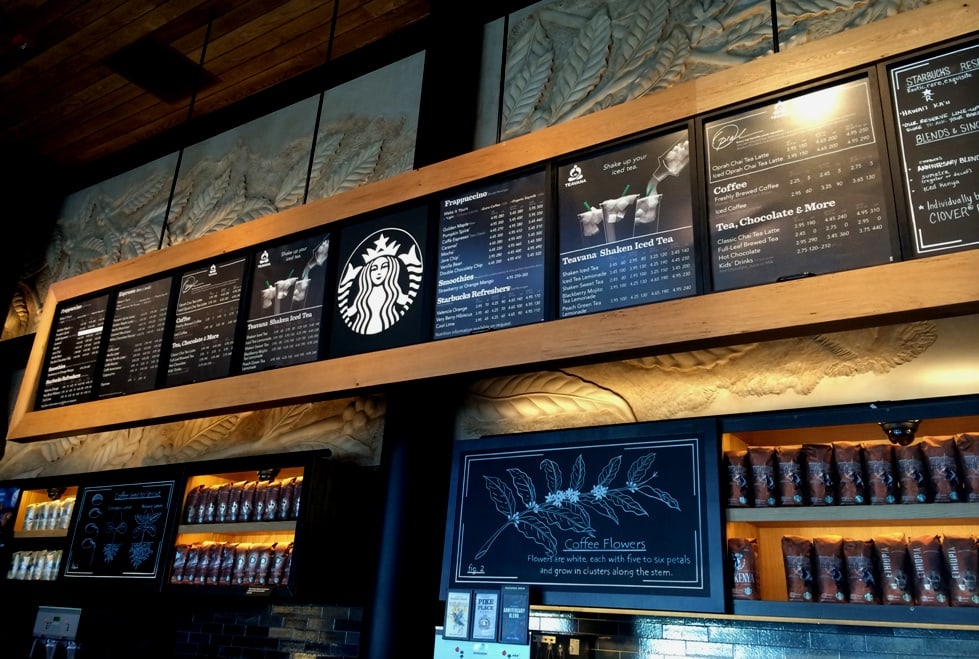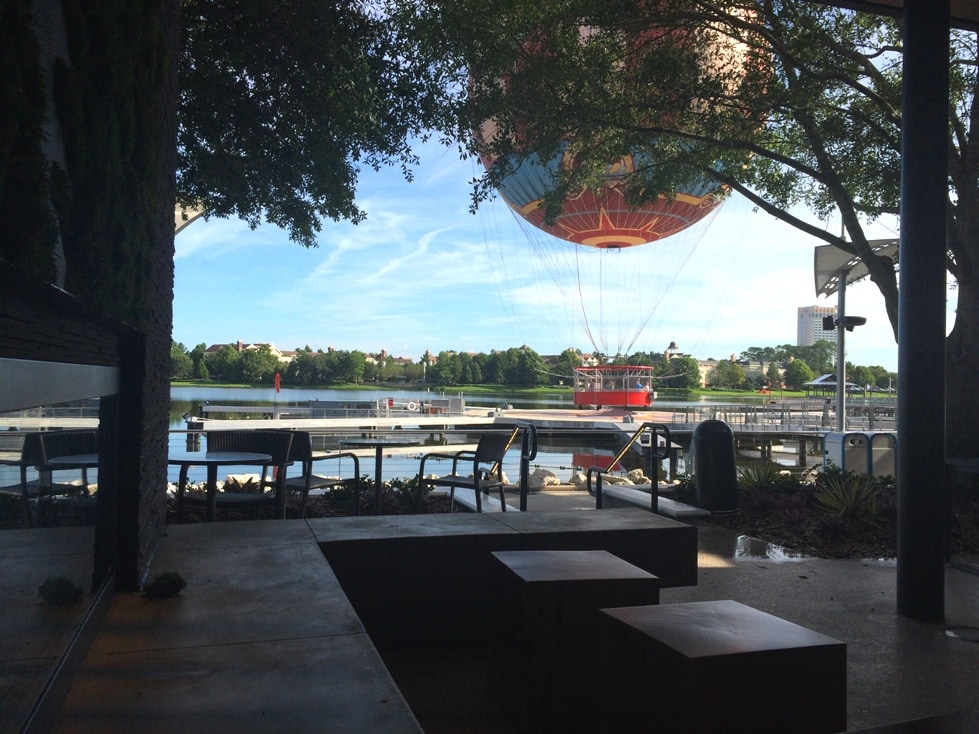 One of the most innovative features is a "picture" that takes a real-time sketch of what's going on inside of the Starbucks location. You'll see me with a cellphone in the front taking a picture. With bench seating in front of the modern take on décor, it's one of the most popular features of the restaurant.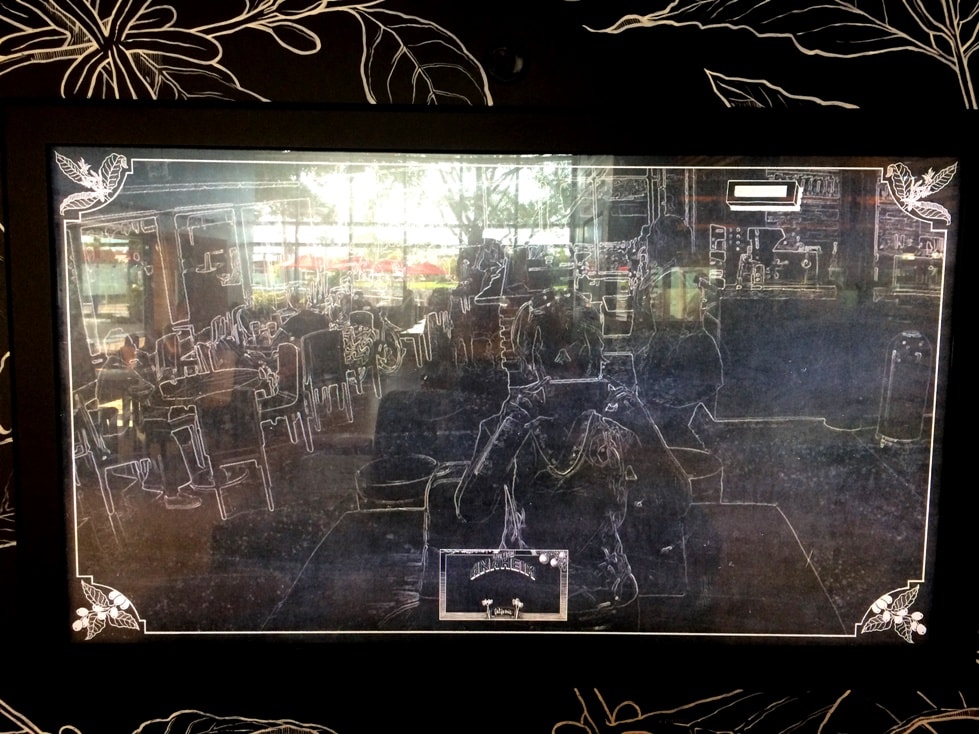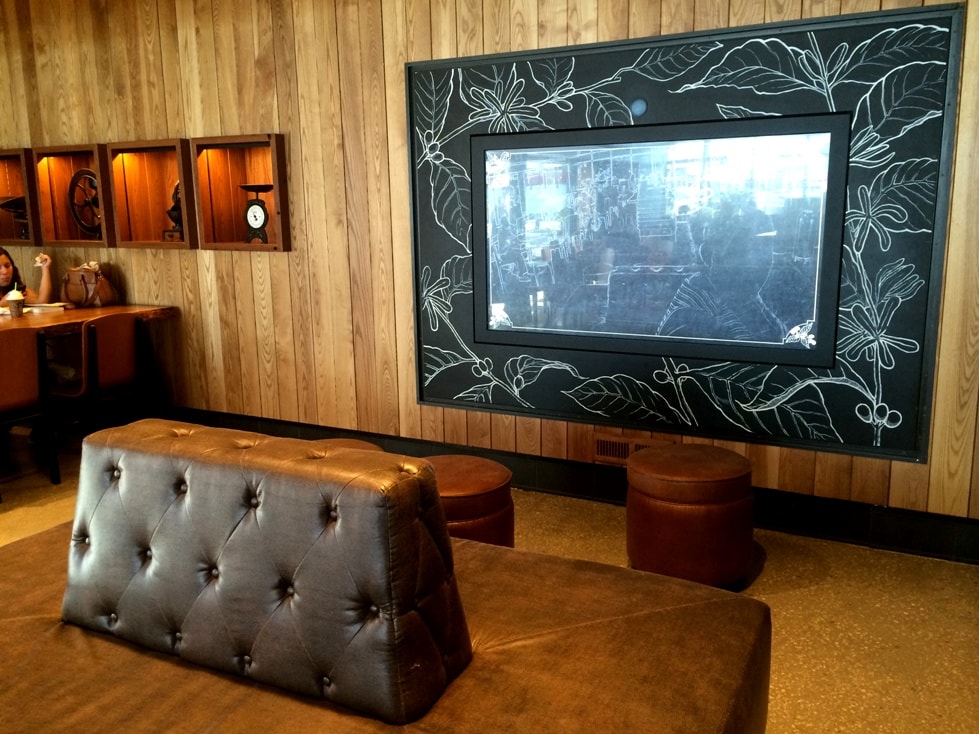 The wood, chalkboard and metal décor is fresh and eco-friendly in this heavily-visited location at Disney.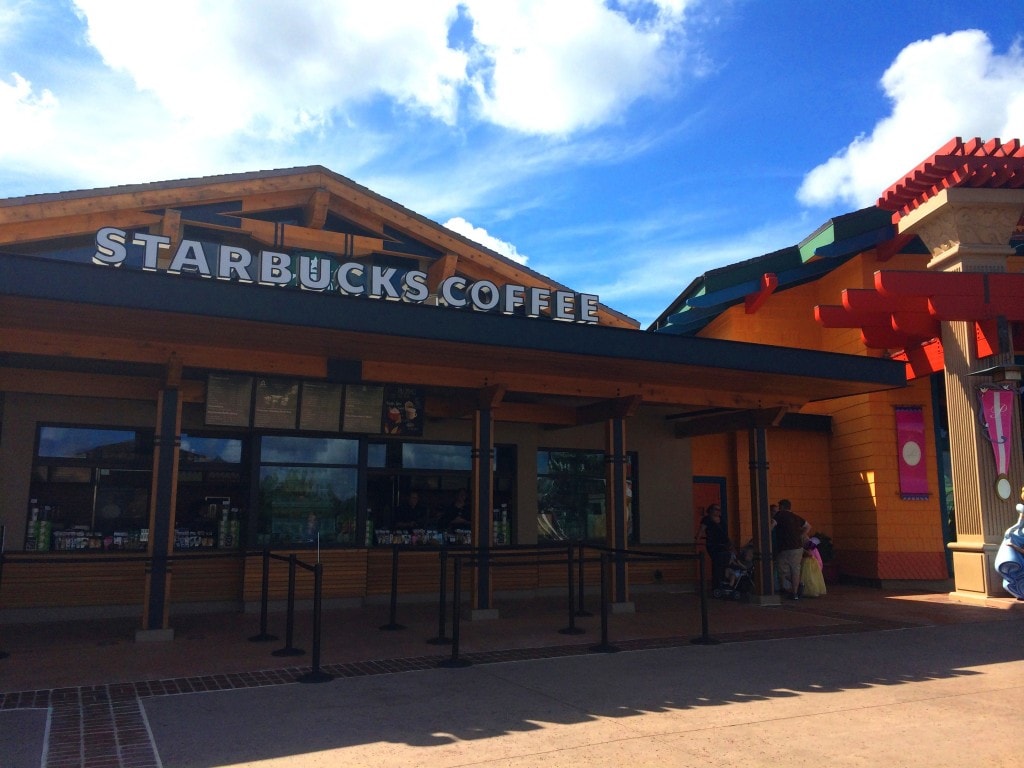 A second Starbucks at Downtown Disney is located just outside of the World of Disney. More like a food stand rather than a sit-in restaurant, it leaves a lot to be desired, other than a quick fix for your Starbucks coffee needs.