The Easter Bunny will be visiting Western North Carolina's Biltmore Estate again this Easter Sunday! He comes every Easter to Biltmore Estate to hide plenty of eggs for all the children and make sure that everyone has a good time!
He'll be bringing his friends to provide entertainment including magic tricks, music, and story telling. There will be craft tables with fun activities and pictures with the Easter Bunny!
The Easter Bunny will be leaving his eggs all throughout the Estate's front lawn for all children ages 2-9 to find. Don't worry if your little one is littler than some of the other children! The lawn is broken into age groups to make sure everyone has an equal chance, and you are more than welcome to get out there and help your little one! The children will exchange the eggs they've found for a goody bag after the hunt.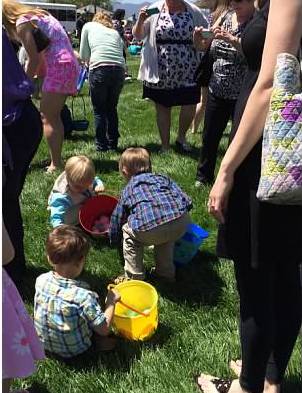 The festivities are free, however every child must accompany an adult with a valid admission ticket or estate annual pass. There are three planned hunts for Easter Sunday, April 5, 2015; 11 am, 1 pm, and 3 pm to ensure that every one gets an opportunity for fun! Make sure to register the day of and remember to bring your Easter basket or bag!
And don't forget the Biltmore Blooms! Beautiful flowers are blooming throughout the estate grounds. You won't want to miss out on seeing the amazing floral designs that Biltmore displays this time of year.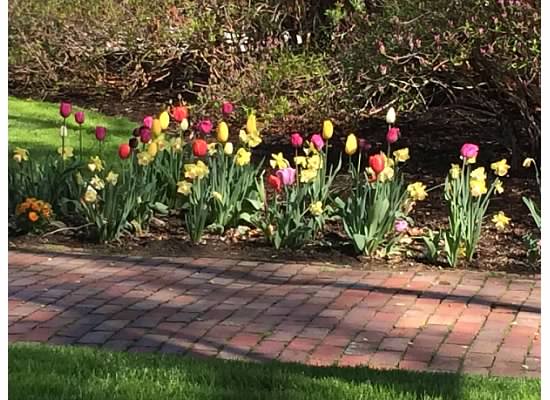 Last year we joined the festivities and had a great time! Biltmore Estate and the Easter Bunny did a wonderful job at making the day enjoyable for everyone despite the large crowds! There was so much giddy anticipation waiting for the 1,2,3 GO- and watching the children race to get as many eggs as possible! The magic tricks were fantastic and the craft tables provided a fun activity while waiting for the egg hunt. We had a great time and plan to go again! Hope to see you there!!