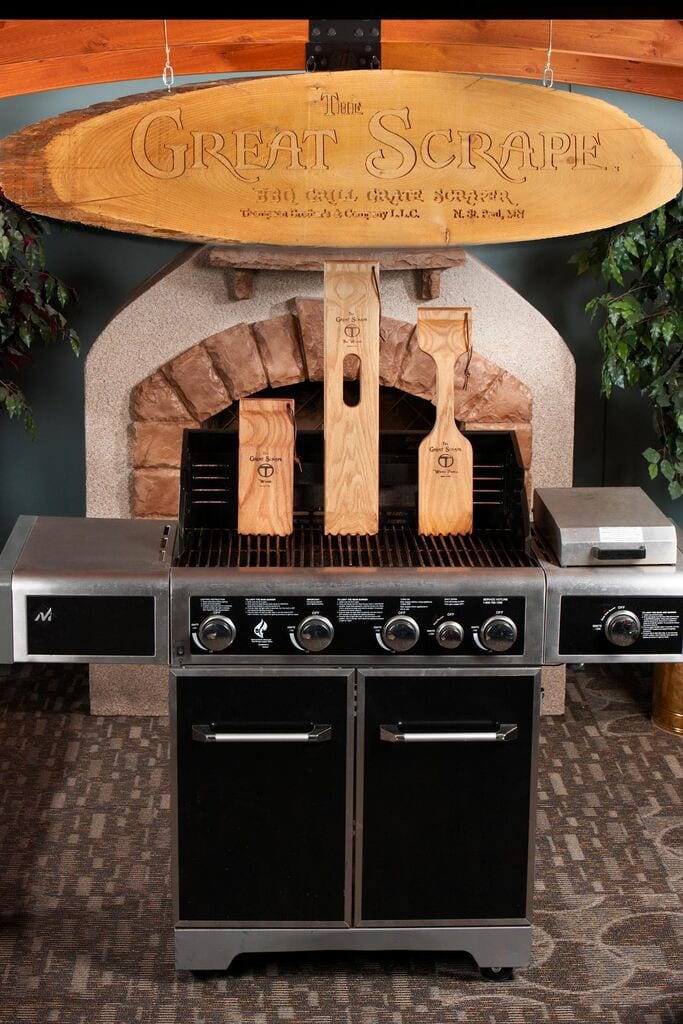 Let's Grill!  Grilling out… it's an American tradition and it's delicious! You can grill just about anything you want and many consider themselves to be grill masters! But aside from all of that delicious eating; there is the inevitable task of cleaning the grill. Sure there are hundreds of products out there, but you might want to take a look at the Great Scrape for an alternative and unique bristleless option!!
The Great Scrape is a wooden BBQ grill scrape that will custom form to your grill! There are no bristles to worry about cleaning or wearing down. This scrape is long lasting and comes in different sizes depending on your grill. The paddle comes with a straight edge and when your grill is hot enough, simply scraping your grates will burn the paddle to custom fit your grill! The scrape is easily wiped clean with a paper towel or napkin.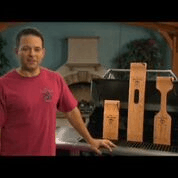 My husband loves to grill so we were eager to give our Woody Paddle a try.  The paddle quickly formed its custom grooves from the hot grill.  It was effective and sturdy made from a solid hardwood that has been coated with a natural and non-toxic food-safe mineral oil. The only shortcoming that my husband reported was the difficulty in scraping over the middle cross bar of the grate on our grill. A smaller grill or one without the cross bar would be ideal for this scrape. It is just as effective on a grill like ours, you just are unable to keep a fluid motion all the way across. It's not a big deal; it just depends on how comfortable you are with the situation.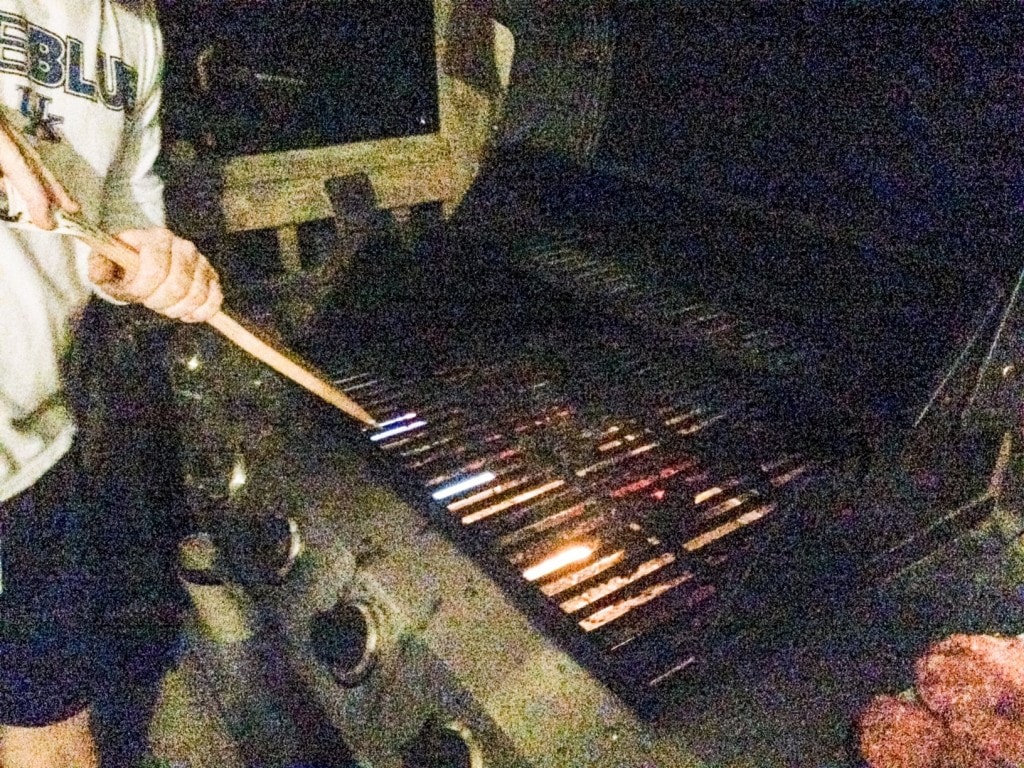 The Great Scrape can be personalized making it a great gift for Christmas, Father's Day, or birthdays! You have the choice of the Woody (original, smaller, portable), and the Woody Paddle (long enough to keep hands from hot grill). You can purchase the Great Scrape online, as well as view other available retailers.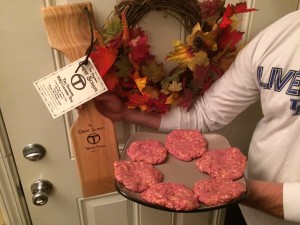 The Great Scrape  would be a great tool for yourself and all of your fellow grill lovers! Lets get grilling!!!
Financial compensation was not received for this post. A sample product was gifted from Great Scrape. Opinions expressed here are my own.