Tummy with Mummy has creatively and effectively addressed an issue that affects parents across the world!
Tummy time for our infants!! Having an infant of my own I now understand the hesitation for 'tummy time' despite it's importance. The reason tummy time is so important from the start is to increase upper body strength and the development of motor skills. It also helps to deter the development of a flat head from the baby being on their back for too long. I absolutely want to do the best thing for my baby (as all parents do), however, I don't feel comfortable with putting him on the floor and he's DEFINATELY not comfortable being there! We've done tummy time on many different surfaces however it is always a challenge! He gets frustrated looking down and not being able to easily look around or make eye contact. So, I was excited to see Tummy with Mummy! What a simple and brilliant idea to fix these issues!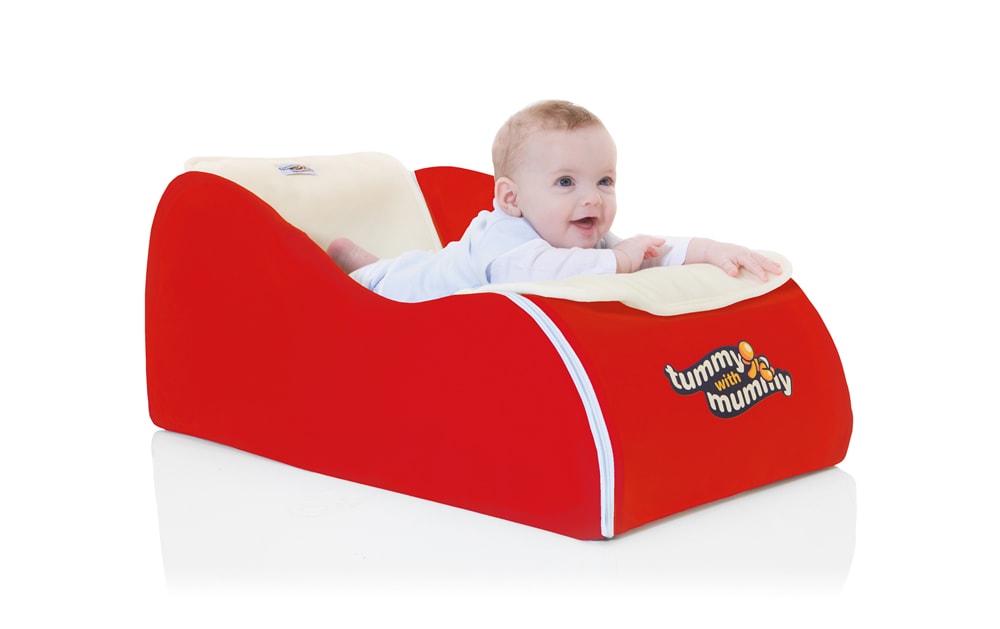 Tummy With Mummy is a combination of an infant/toddler seat with built-in tummy time capability! That's right!! Your little one can use it for several years! The angled seat allows an infant the elevated ability to look around and make eye contact with mom and dad while on his/her tummy while a harness later allows for enjoyable sitting time as well! A removable washable cover comes in 4 different vibrant colors: red, green, purple, and blue. 
To make it even better, Tummy with Mummy folds flat to make it easily portable for tummy time anywhere you go! Tummy with Mummy is starting to break into the US after being a big hit in the UK. You can order your own or a special gift for another parent online at http://bit.ly/tummywithmummy.com
Make sure you check out their Facebook page for further information and to see how Tummy Time is making a comeback!
Twitter: @TummyWithMummy