The Vieux Carre Cocktail at the Four Seasons Resort Orlando at Walt Disney World Resort is the latest showpiece of the Cocktail Quarterly series. And – wow! – is it good!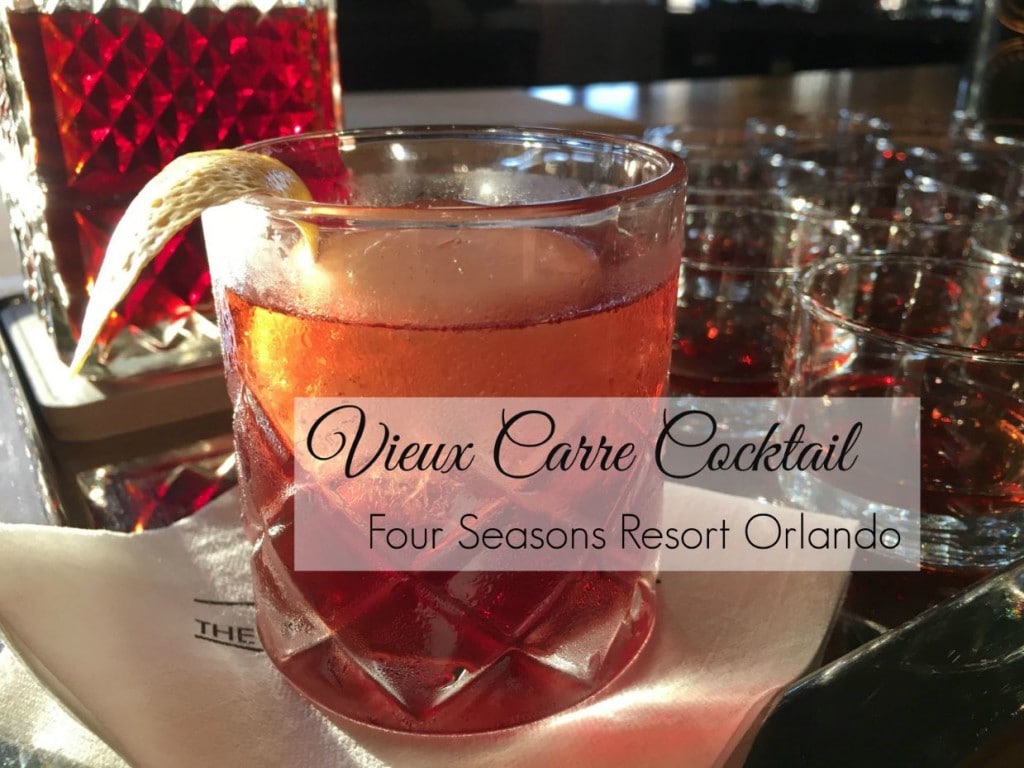 Cocktail Quarterly is a focus on one cocktail trend, technique or seasonal ingredient each quarter at participating Four Seasons properties in the Americas.
The Vieux Carre is featured in Orlando until February 7, 2017.
The cocktail is exclusively available at The Lobby Bar.
Created by resort mixologist Jackie Keogh, the cocktail is made by combining Bulleit bourbon and rye whiskey among other ingredients. The mixture is barrel aged for one month, resulting in a smooth cocktail that stays true to the classic recipe yet adds a layer of unique complexity.
Four Seasons Resort Orlando at Walt Disney World Resort shared their cocktail recipe with us:
The Vieux Carre
3/4 oz. High West Double Rye Whiskey
3/4 oz. Camus VS Cognac
3/4 oz. Carpano Sweet Vermouth
1 barspoon Benedictine
2 dashes Peychauds Bitters
2 dashes Angostura Bitters
Garnish of a lemon twist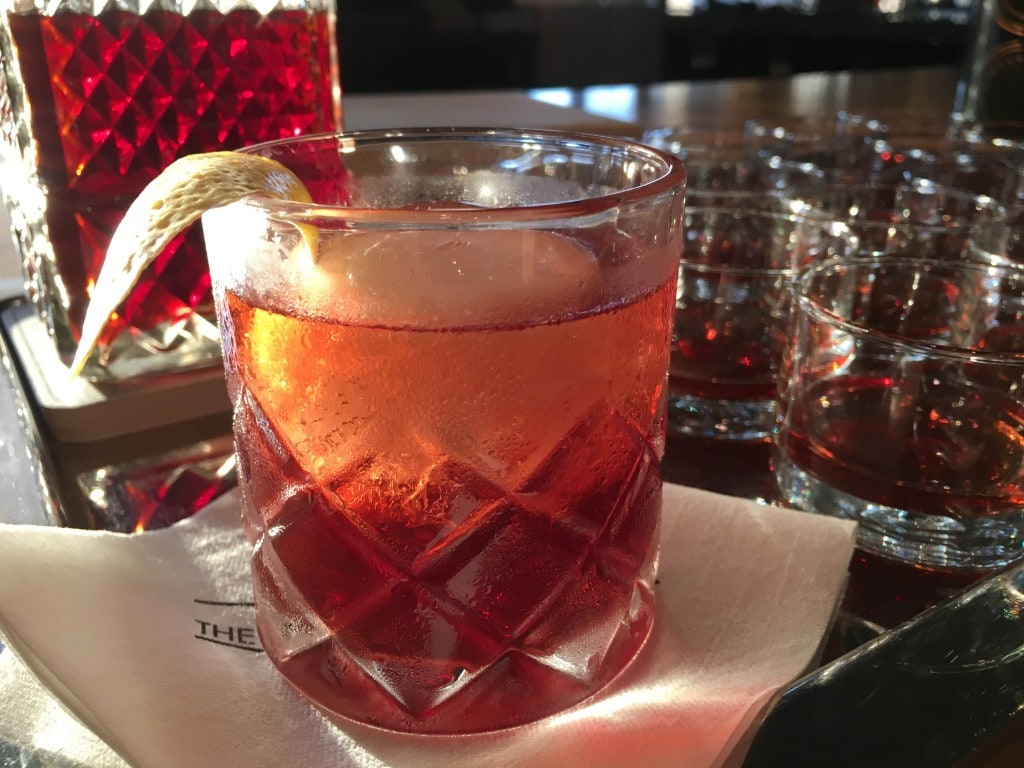 (We love Four Seasons' cocktail recipes! Check out their Tequila Mockingbird Cocktail and other Four Seasons Resort cocktail recipes)
Rich in flavour and in history, the recipe for the Resort's barrel aged cocktail pays homage to the recipe that originated in New Orleans. Inspired by the history of Augustus Bulleit, the founder of Bulleit distilling, Bulleit created a unique bourbon with a high-rye recipe that he sold to whiskey lovers around America in the 1800s. When he vanished without a trace while delivering barrels of Bulleit from Kentucky to New Orleans, the recipe was nearly lost until his great-great grandson revived the recipe and distillery in 1987.
The Vieux Carre is one of many barrel-aged cocktails featuring Bulleit Bourbon offered by Four Seasons hotels and resorts as part of the Cocktail Quarterly series. In addition to the cocktail at The Lobby Bar, barrel-aged cocktails are prominently featured throughout several of the Resort's other dining outlets.
Capa, the Resort's rooftop steakhouse has a barrel ageing Four Seasons custom selected Knob Creek Bourbon and house-made bitters for the Solera cocktail, $18.
At Ravello, the Knob Creek Bourbon is aged for the Boulevardier cocktail, $18.
This year, PB&G also offered a custom barrel of Four Roses bourbon selected from the distillery in Lawrenceburg, Kentucky, that was aging in a charred oak barrel since October 2004.
Guests can enjoy the cocktail at The Lobby Bar with a tasting flight that features the original all-Bulleit rye whiskey Vieux Carre alongside an unaged bourbon and rye mixed Vieux Carre, $32.  Tasting both versions enables one to experience the difference in flavours when developed within the barrel over time.
Follow more cocktail trends with the Four Seasons Resorts by following the hashtag #CocktailQuarterly across social media.