The Jamestown, Yorktown and Colonial Williamsburg area have been around since our country's beginning – Jamestown was the first permanent English settlement in the America. For a travel destination so rich in history, you might think you've heard it all already. Well, you'd be wrong! Here are 10 Surprising Tips for Visiting Jamestown, Yorktown and Colonial Williamsburg.
1. There are two destinations to learn about Jamestown.
This was really surprising to us when we visited the Williamsburg area. There are TWO destinations to learn about the Jamestown settlement.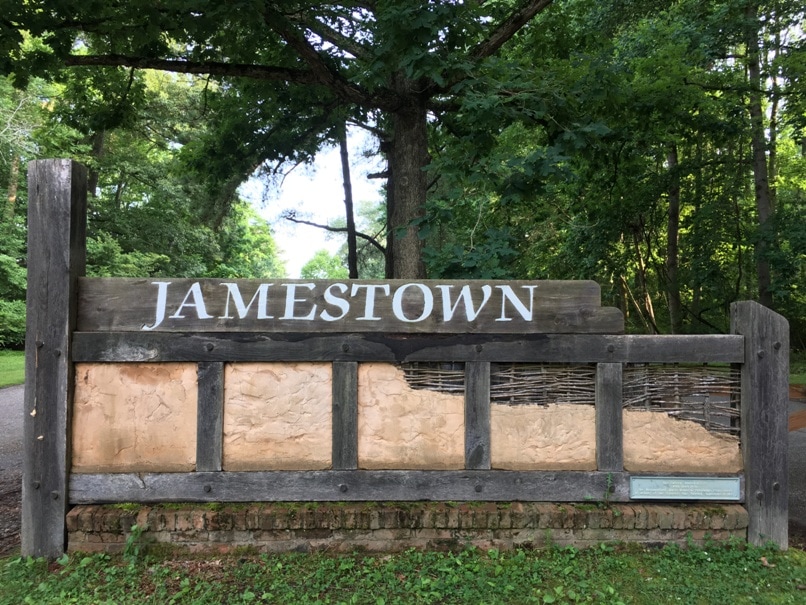 The first is the actual Jamestowne site, now a part of the National Park System (NPS). This is where English colonization (the first successful attempt) began in 1607. Captain John Smith and Pocahontas once roamed these same lands.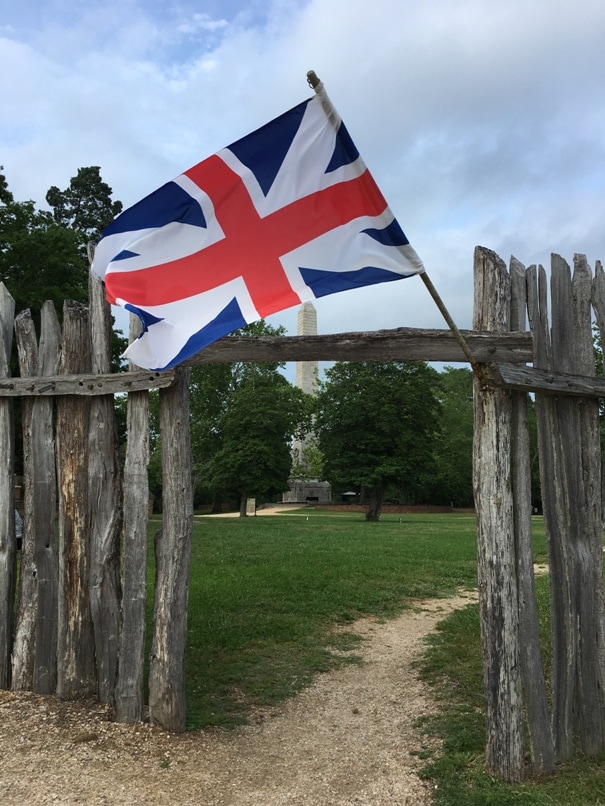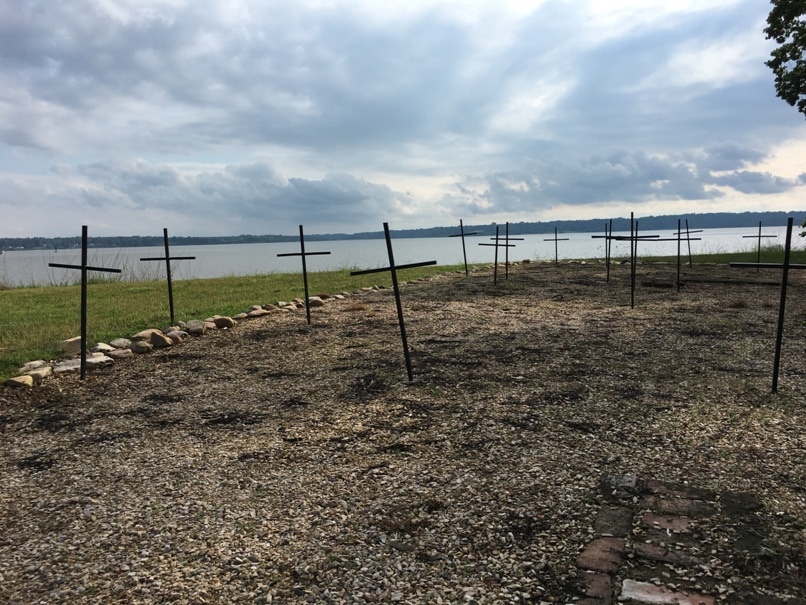 The historic Jamestowne site has a museum and gift shop at the Visitors Center. We wished we had skipped the film, it was really dated. Then head outside to explore the original settlements on the waterfront.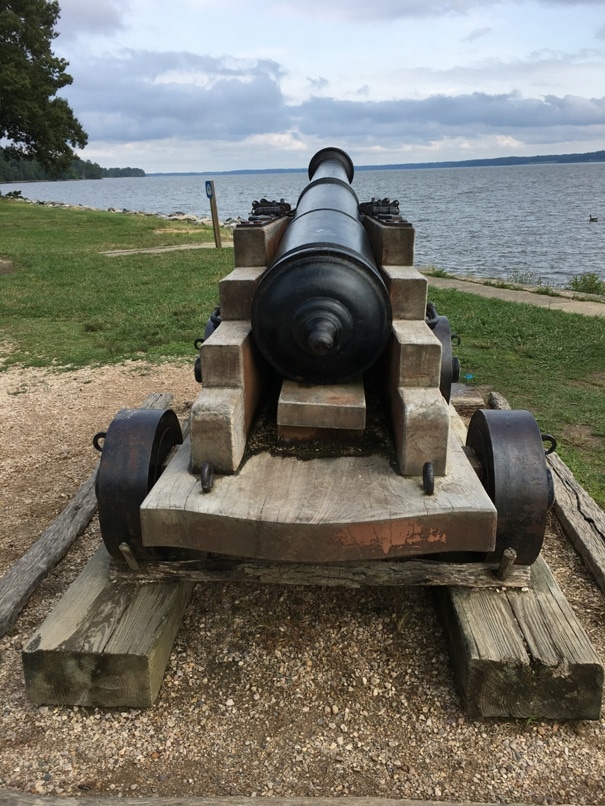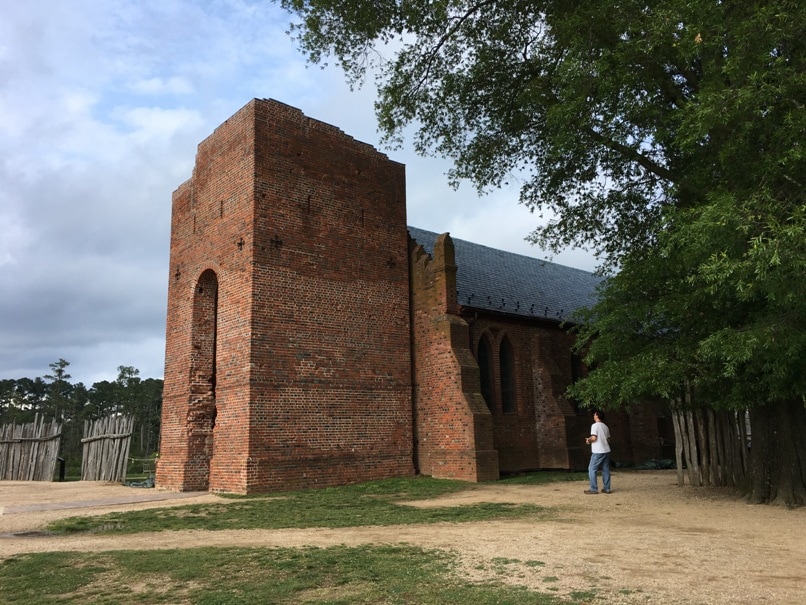 Keep in mind, this is a fee area, even if you have a National Parks pass. (Some passes will give you free admission, otherwise fees range from $5-14. Check the NPS site for details.)
Jamestown Settlement relives the experience of the original Jamestowne. It's located nearby the original site, but is more interactive. The film is spectacular and not to be missed. As are the gallery exhibits which just seem to go on and on.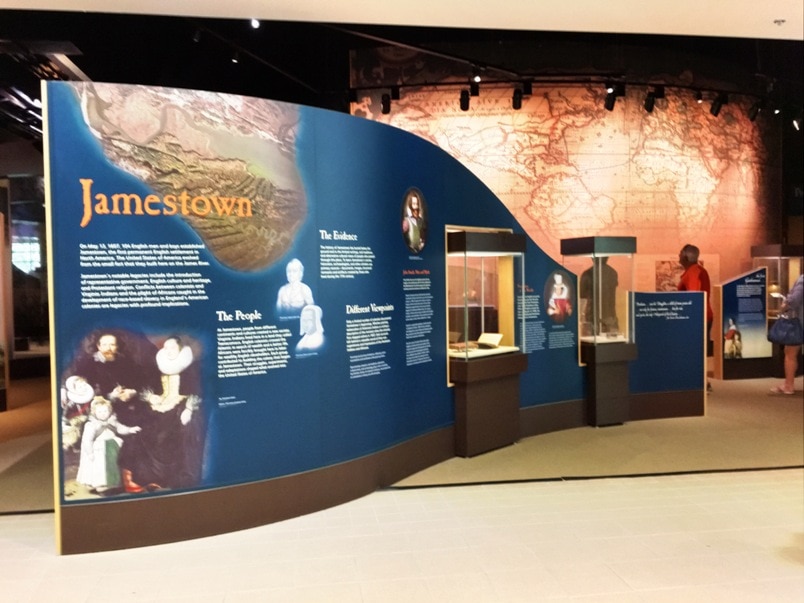 You could spend an entire day in the galleries alone, but there's plenty more to see. Head outside with reenactments of daily life in a Powhatan Indian Village and a fort from the 1610-1614 colonial era.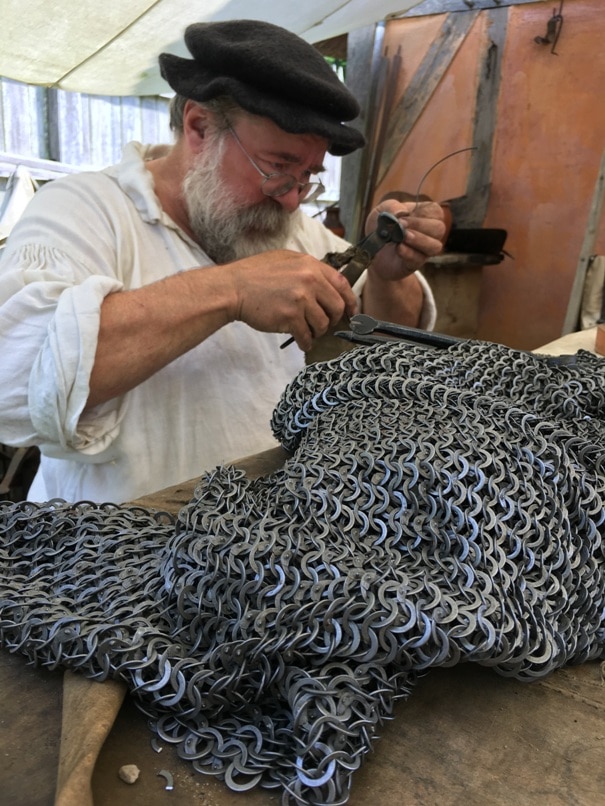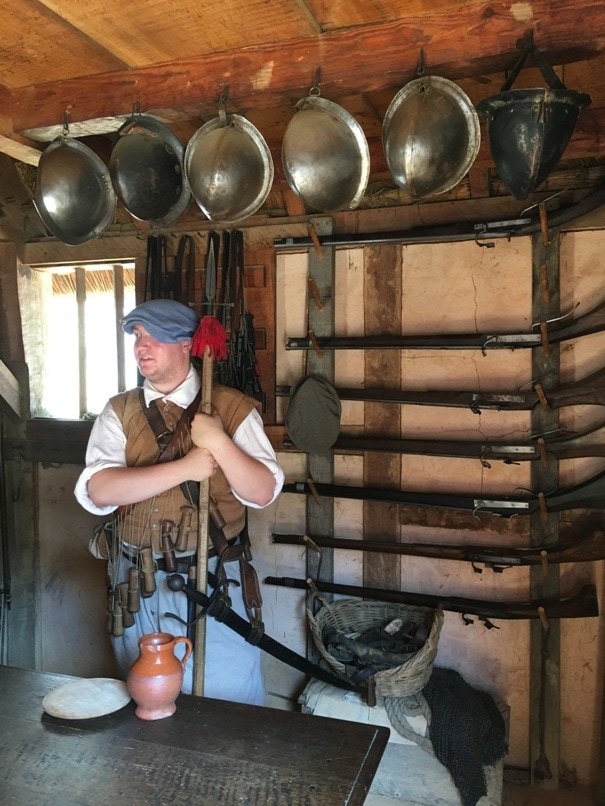 Then make your way towards the pier to see the stunning re-creations of the three ships that brought the original settlers in 1607. It's a thrill to be able to climb onboard the ships, peeking into living quarters and talking with re-enactors dressed in period costumes.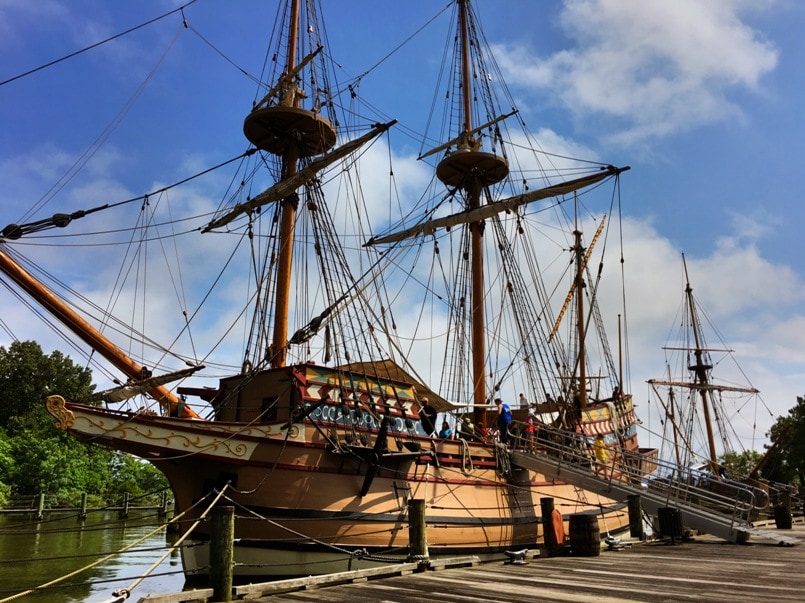 Jamestown Settlement also has a wonderful restaurant and gift shop. You can spend a lot of time at the destination, so be sure to leave enough room in your itinerary.
Get a 7 day combo ticket for Jamestown Settlement and American Revolution Museum (with free parking).
2. Stay in a Yurt
There are plenty of hotels to choose from in the Williamsburg area, but a fun and unique place to stay is in a yurt at the Williamsburg KOA. The air-conditioned yurts have beds and sleep up to six people.
Not ready to rough it? Check out the amazing cabins for rent at the KOA, too. As you can see in our video tour above, you'll also have access to all of the fun amenities, such as a pool, bounce station, campfires, ice cream shop, gem mining and more.
3. Learn About the Past with State-of-the-Art Technology
The American Revolution Museum at Yorktown was one of our favorite destinations in the entire area. We hadn't heard anything about this museum before our visit, but found ourselves not wanting to leave once we saw how interactive it was. Be sure to save enough time to explore this one!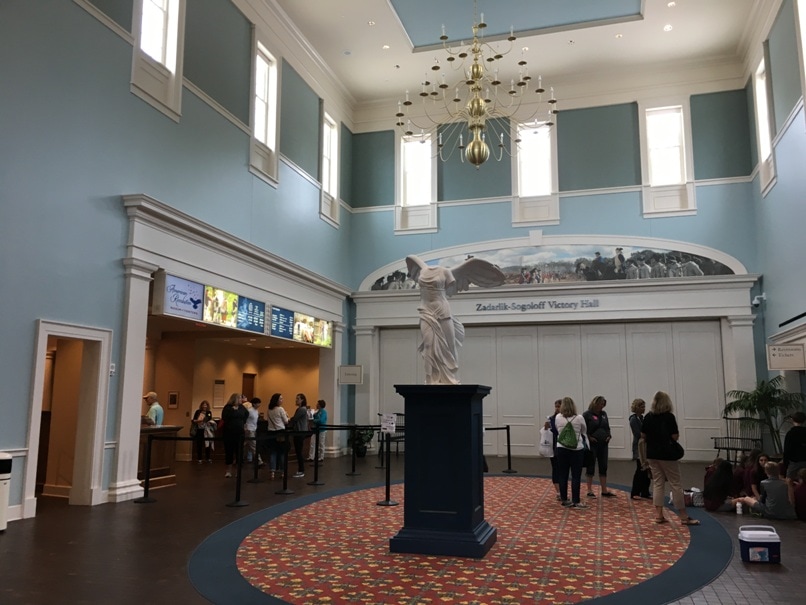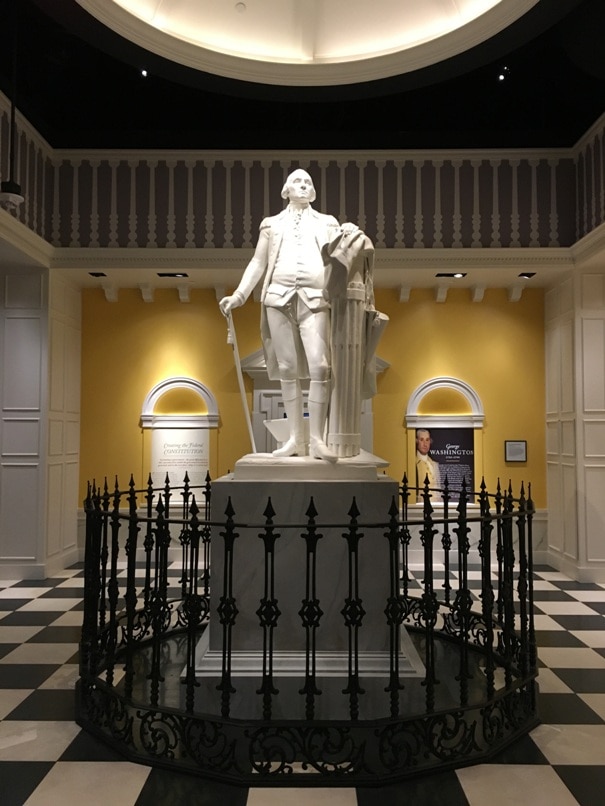 Part of what makes the American Revolution Museum at Yorktown a joy to explore is their state-of-the-art technology. It might seem ironic to use technology to explain history, but it really works. Swipe through touch screens to read the stories of real people from the era, try your hand at historic quizzes or even leave a message electronically on a tree. You really do have to see it to believe it!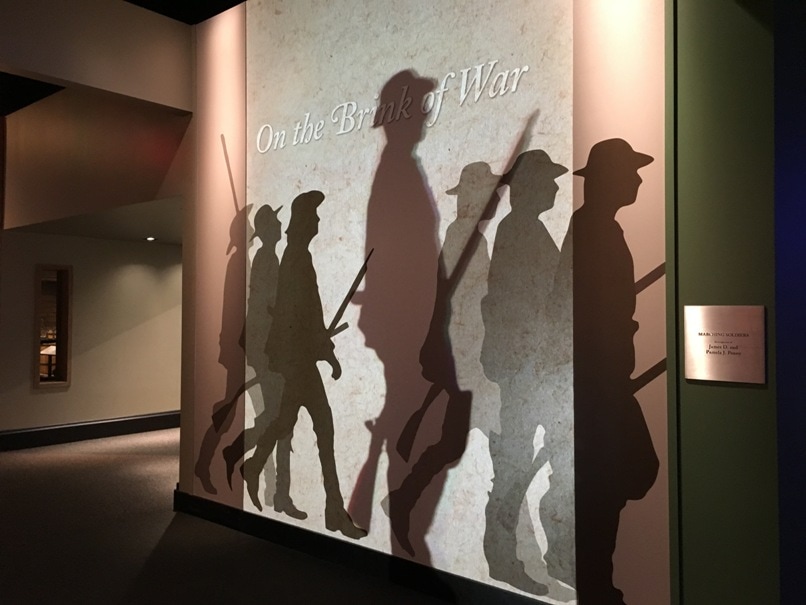 Among all of the high-tech storytelling, though, is the ancient artifacts that were a part of the drama centuries ago, including a 1776 broadside (which is a sizable piece of paper) of the Declaration of Independence.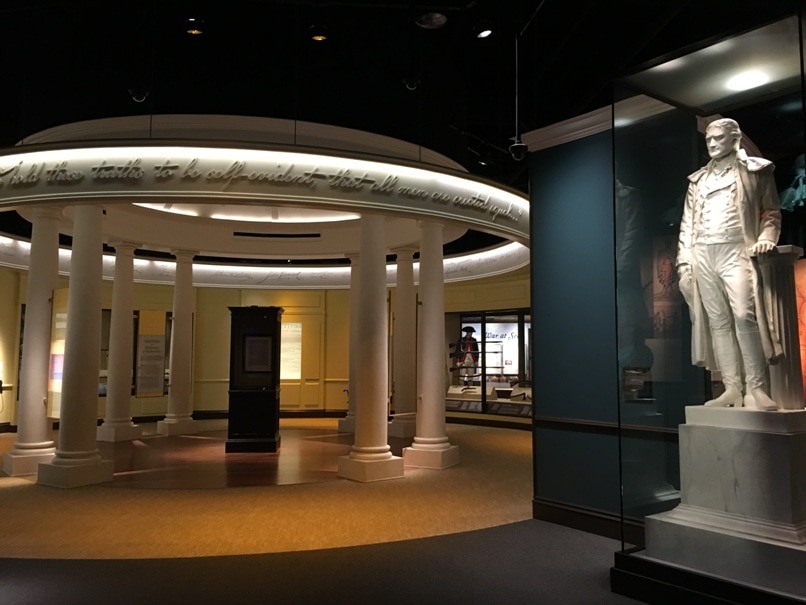 Do NOT miss the film, "The Siege of Yorktown." This movie is so well done, and combines an 180 degree of immersion into the Yorktown story along with special effects that bring the movie to life.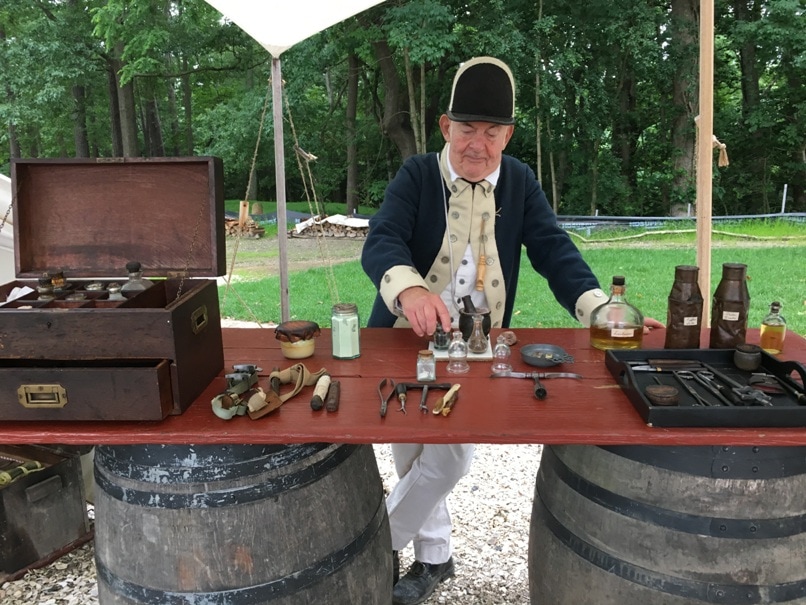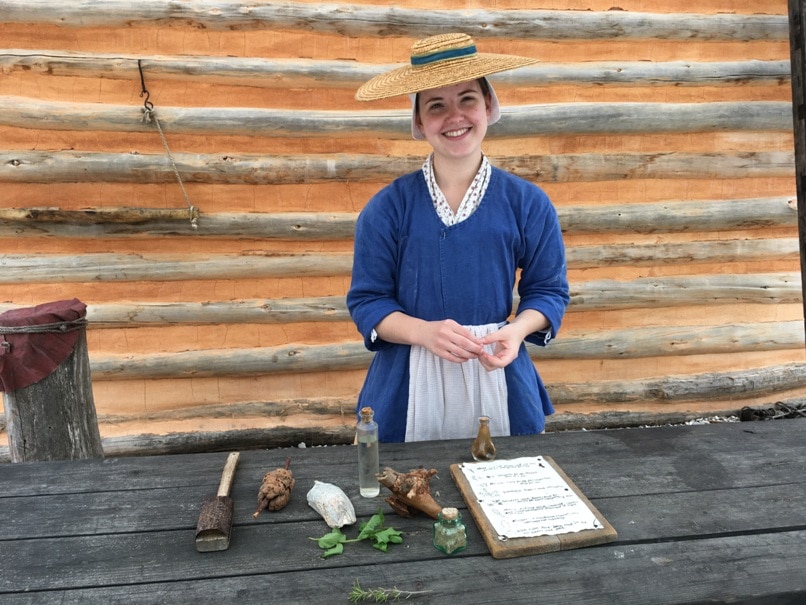 Outdoors, walk through a Continental Army encampment and duck into a tent, be disgusted with the barbaric nature of ancient medical tools, and see how food was cooked daily. In the Revolution-era farm, you'll walk among chickens and discover how ancient herbal remedies were used.
Get a 7-day combo ticket for Jamestown Settlement and American Revolution Museum (with free parking).
4. See Wine Bottles Being Made
Part of the National Park System Historic Jamestown Site is The Glasshouse and Glasshouse Gift Shop. Here, you can see another part of Colonial life being recreated – making glass. Wine bottles crafted from distinctive green glass, similar to glass found in Jamestowne, are made in demonstrations every day. Watch the artisans, then purchase glass gifts if you'd like. Part of the proceeds go back to support the National Park Service.
5. Explore Colonial Williamsburg for Free
Colonial Williamsburg is one of the biggest draws to the area. It is the largest living history museum in the United States and can be an all day activity. Yet it can cost a pretty penny, starting at $40.99 for an adult. (A very restricted pass also starts at $25.99.)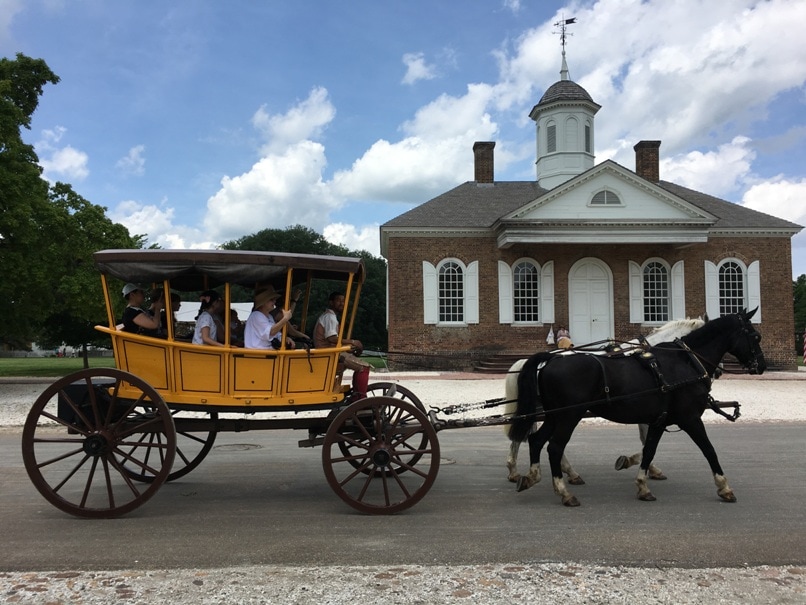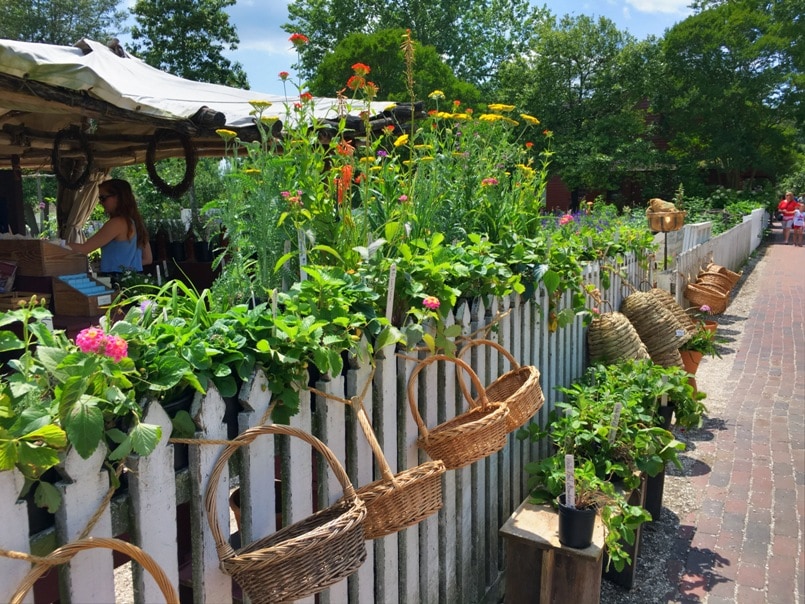 Keep in mind that you don't necessarily need a ticket to see what Colonial Williamsburg is like. You can walk around the blocks of the recreated city for no cost, getting in exercise or getting a taste of what the attraction is like. You can dine in the restaurants and shop in the gift shops, too, without an admission ticket. You'll need to pay when you enter a business or building where there are re-enactors.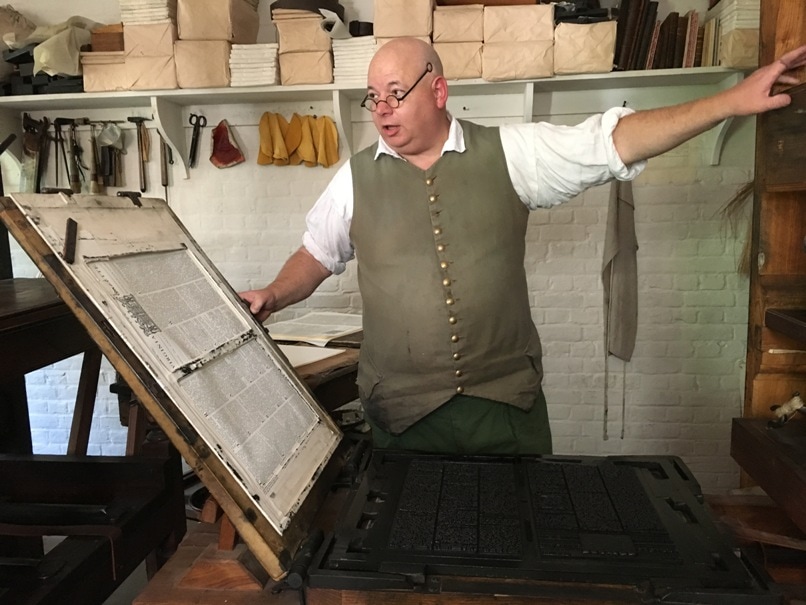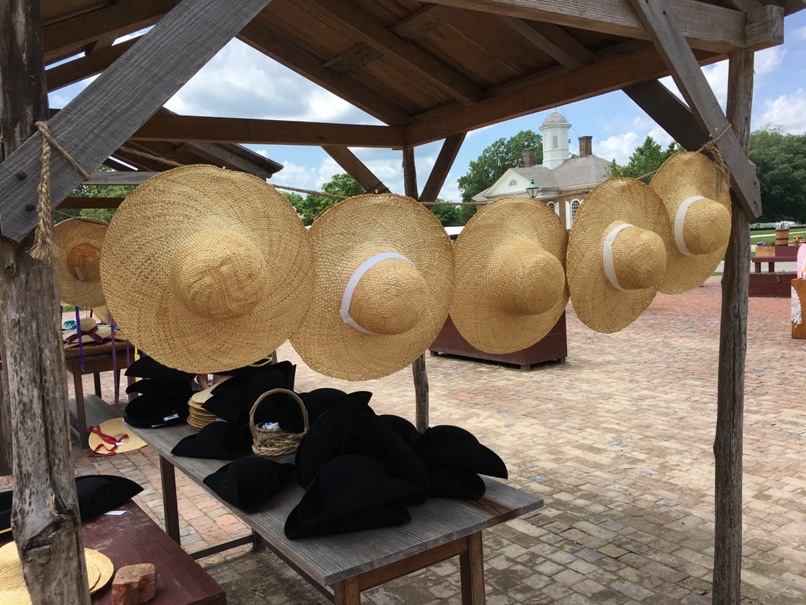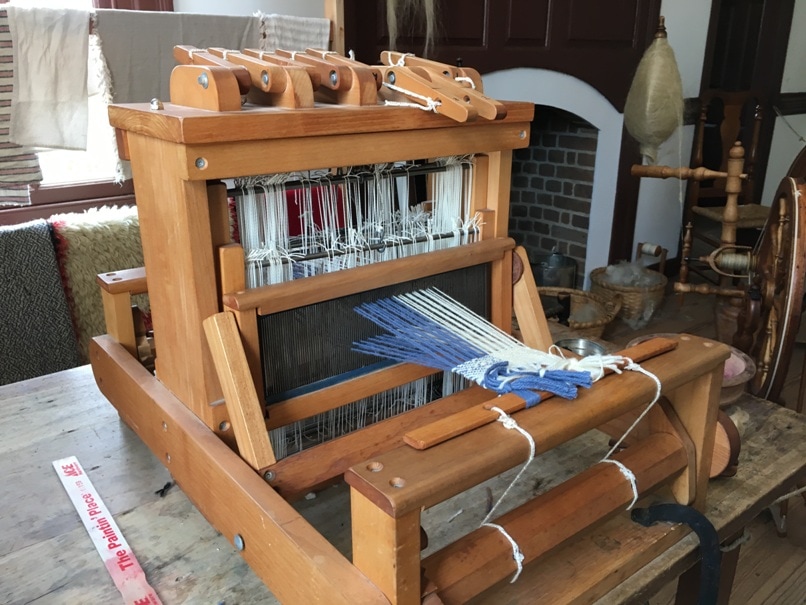 Decide you want to have the full experience? Go back to the Visitor Center to buy a ticket.
6. Ham and Biscuits is a Destination
Old Chickahominy was a place we nearly passed by, if not for a random text from my cousin after he saw my Instagram account and said not to miss the biscuits at this favorite eatery.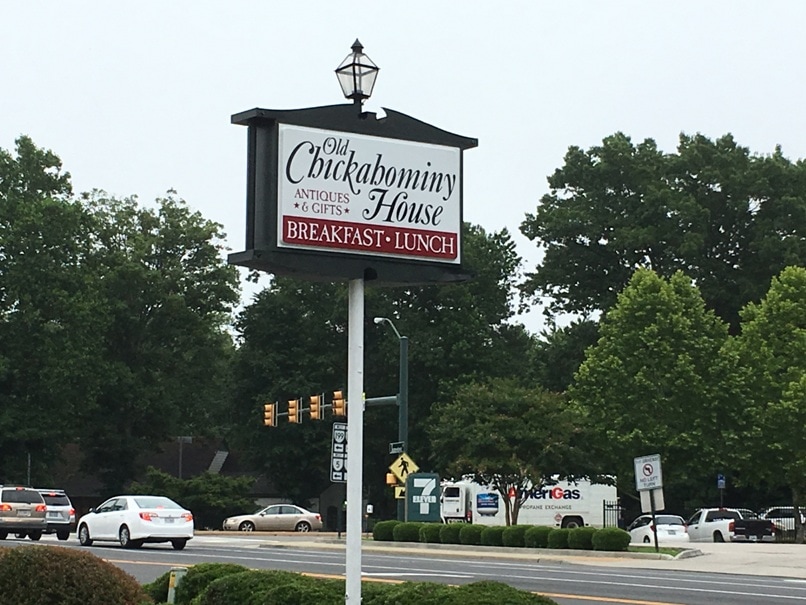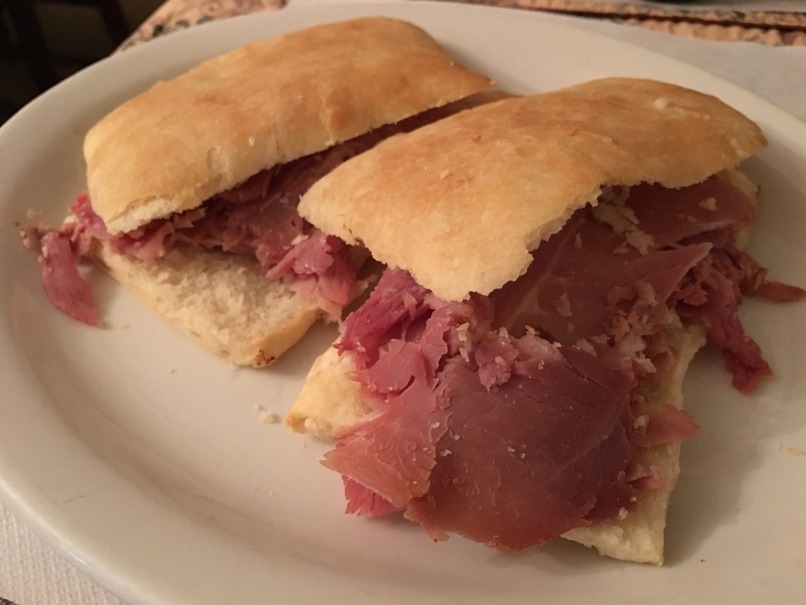 If you don't come as soon as the place opens in the morning, chances are you'll need to wait in line for a table to open in the small eatery. It's worth the wait, though, and you can shop in the gift shop while you're working up an appetite.
7. Go More Places to Save Money
Combo tickets are the name of the game in Williamsburg. If you want to save money and save time, buy a combo ticket for all of the major attractions.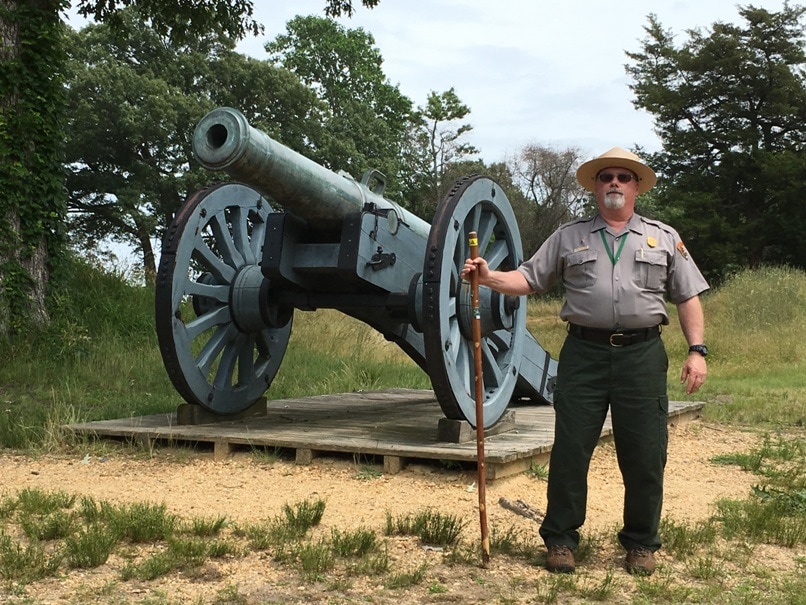 The Jamestown and Yorktown Four-Site Value Ticket is one of those great options. You'll get four sites – two living history museums and two National Historic Sites – included for a great value and unlimited admission for a week. Also consider the Williamsburg Flex Pass.
8. The Best Waterfront Town You've Never Heard Of – with Pirates!
York County in Virginia is absolutely charming, and so close to all of the action of Jamestown and Williamsburg.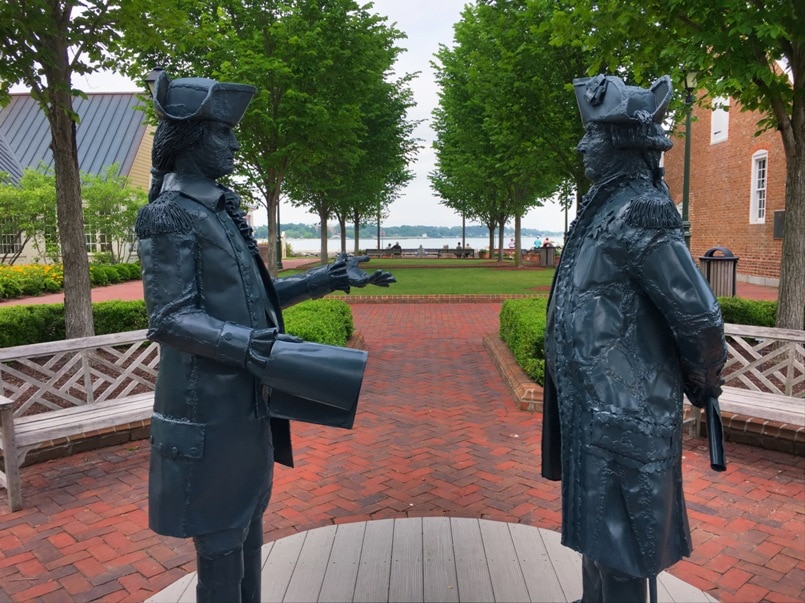 Be sure that you find time to visit the waterfront town, with shops, dining, lodging and promises of lazy afternoons spent gazing at York River. There's even a public beach and pirate cruises!
9. Sign Your Name with a Quill Pen
Yep, it's a fun activity to enjoy at the American Revolution Museum at Yorktown, along with many other interactive experiences.
10. Facebook-Worthy Photo Ops
Sure, all of your vacation photos will probably find their way to social media. But to really get some reaction from your friends and family, be sure to wear a Colonial costume.
At the American Revolution Museum at Yorktown, dress like a Colonial soldier with a wide array of costumes to be worn for a quick photo op. Want something more involved for an all-day photo shoot or video? Colonial Williamsburg rents costumes for the day.
You might also like our other Virginia travel guides of best things to do, including: