The right daily devotional can provide the encouragement you need to excel each day – or maybe just survive it! Sharing that devotional gift with others is a great way to bless them!
Maybe you'd like to share a devotional gift with a small group of friends, just one close friend, or simply just give a gift. Below are 5 great devotional gift options to add to your cart.
Who Do You Want To Bless With Your Devotional Gift?
Currently I'm reading through the Focus devotional – as listed below. I wanted to share this new devotional with a friend, so I sent a surprise copy in the mail to her. Now we can pass quick texts to check in and discuss each week's word and message!
Maybe you like to meet up with a group of friends over a cup of coffee to share daily or weekly concerns and encouragement. Working through a devotional as a group is a special & meaningful experience. Devotional gifts would be a blessing to each of you!
I'm sure you can think of a friend, co-worker, or someone else you would like to give a devotional gift to. There are so many opportunities to share from birthdays, hostess gifts, just thinking of you, or even choosing to bless someone anonymously!
Each devotional below will provide you and/or your friends a daily reminder of the hope, strength, & love God gives you!
This devotional has 208 pages filled with encouragement, scripture, and prayers. Accompanying pages are included each day for personal journaling and reflection.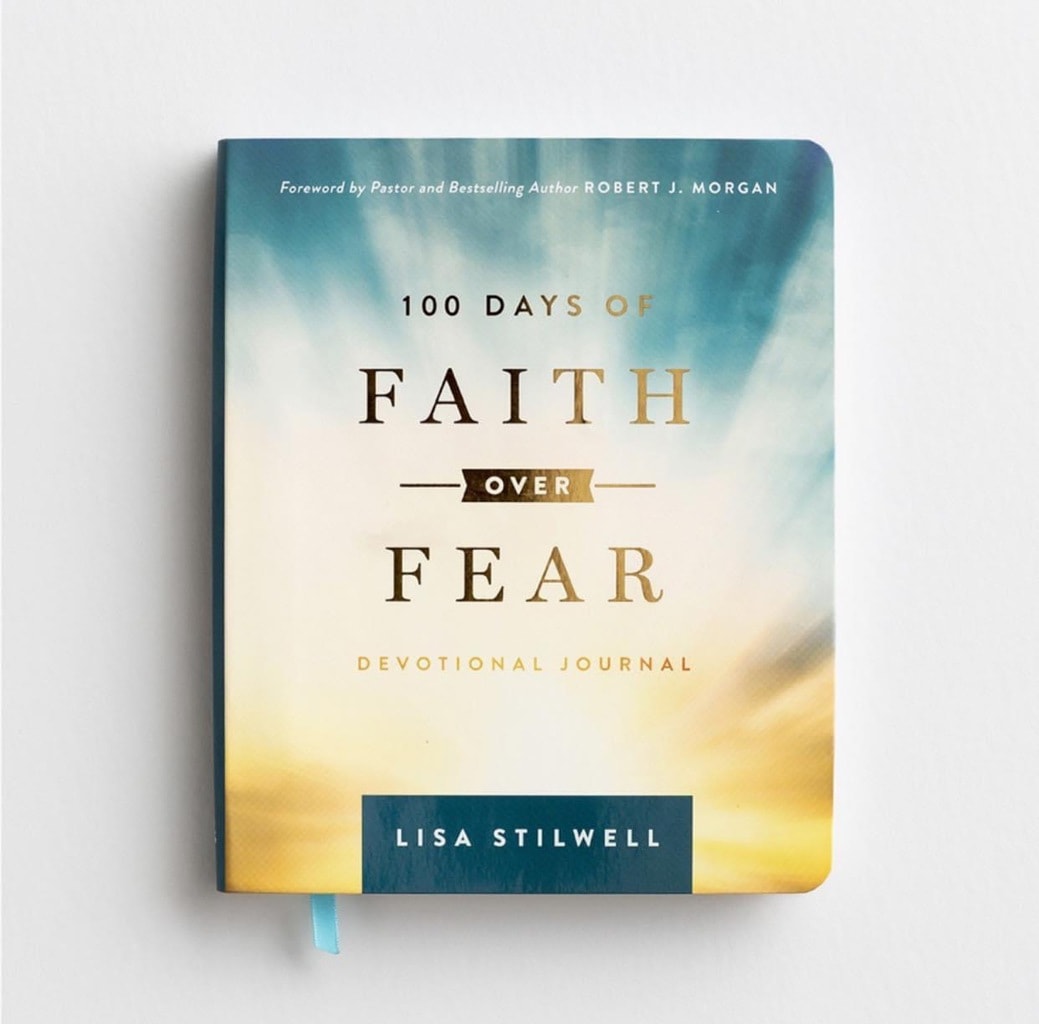 A devotional written by Candace Cameron Bure, Beautifully Broken reminds us that even with all our faults and struggles, we are still God's precious children. We are never too far out of His reach!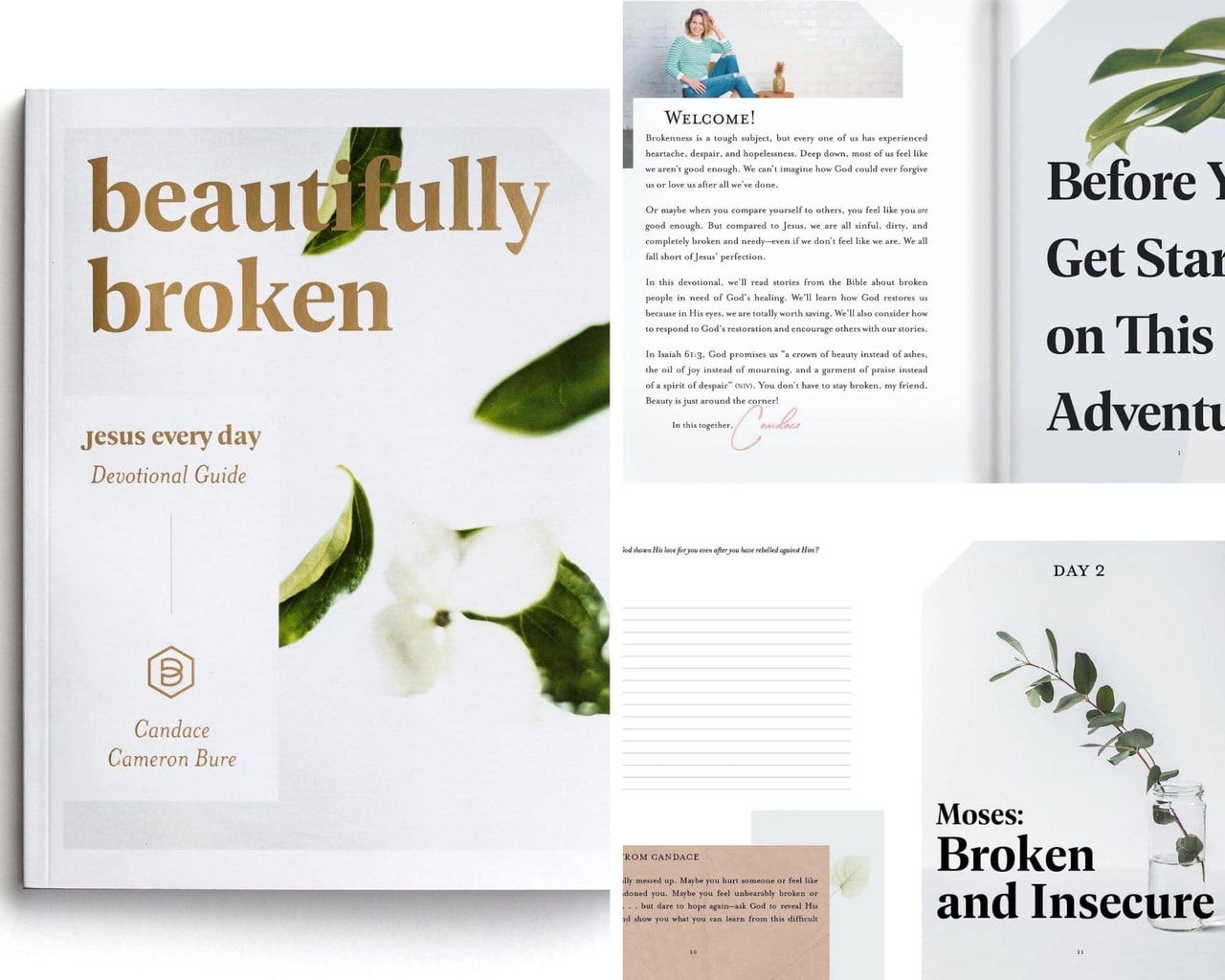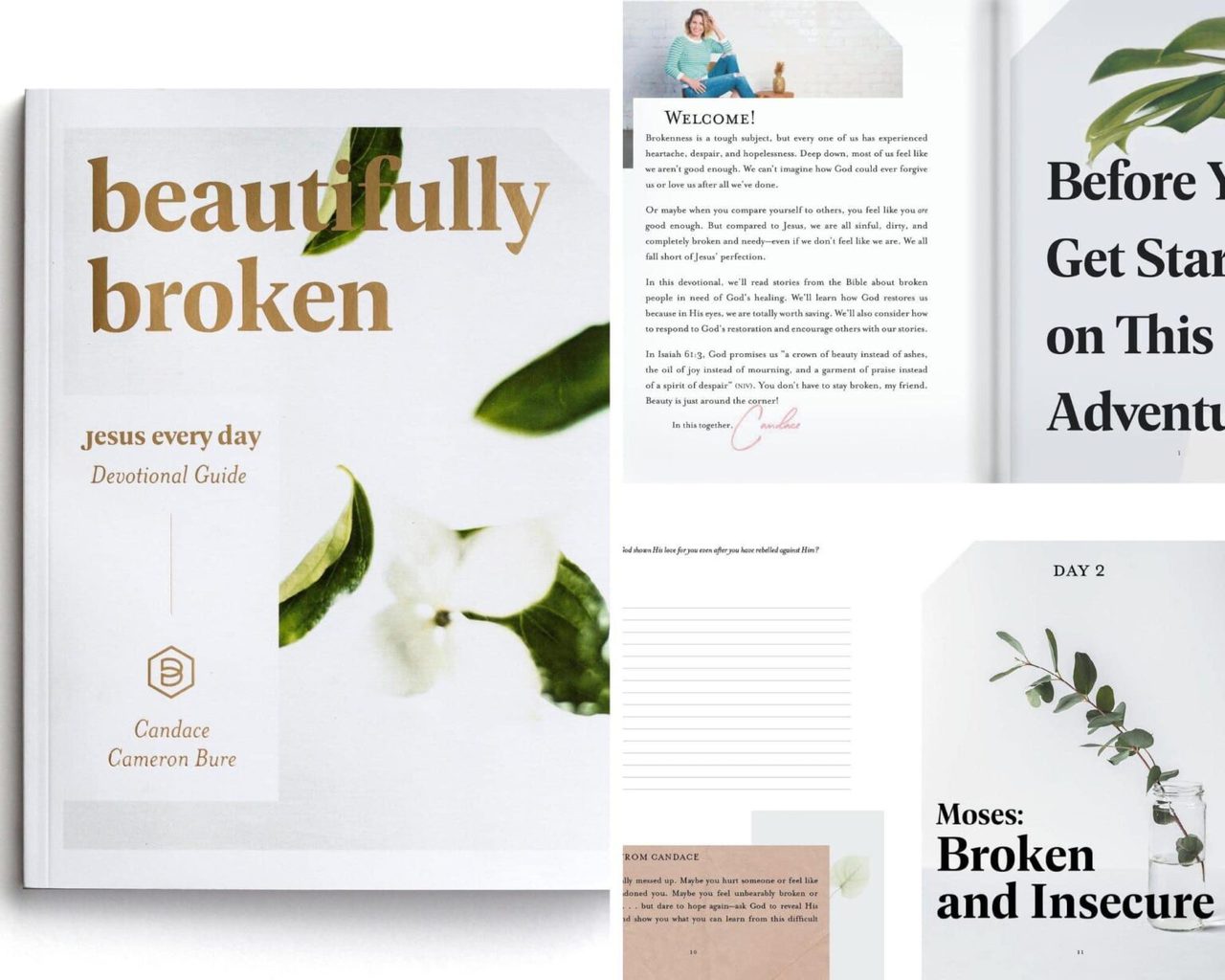 Joyce Meyer brings us another wonderful devotional to bring encouragement 365 days a year. She reminds us that we should daily put our faith in God and not the world around us! What a needed nudge when the world looks so dark and scary!
Cleere Cherry Reaves has written this 52 week devotional encouraging Focus on just one word a week. When unrealistic expectations and fears of imperfection are weighing us down, we can learn to simply have a relationship with God. We can be free from being pulled in 1,000 directions and feeling like we have to measure up – one word at a time.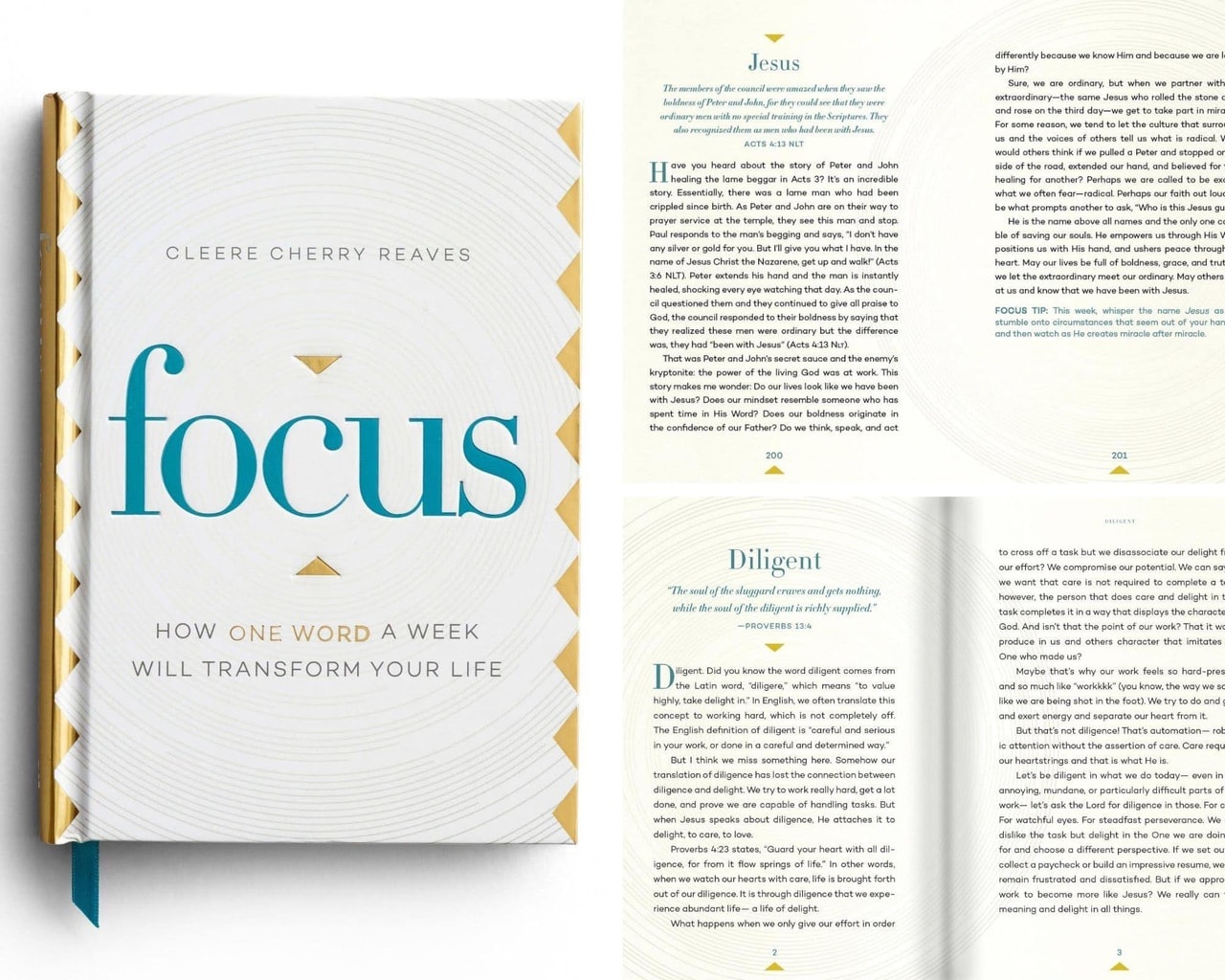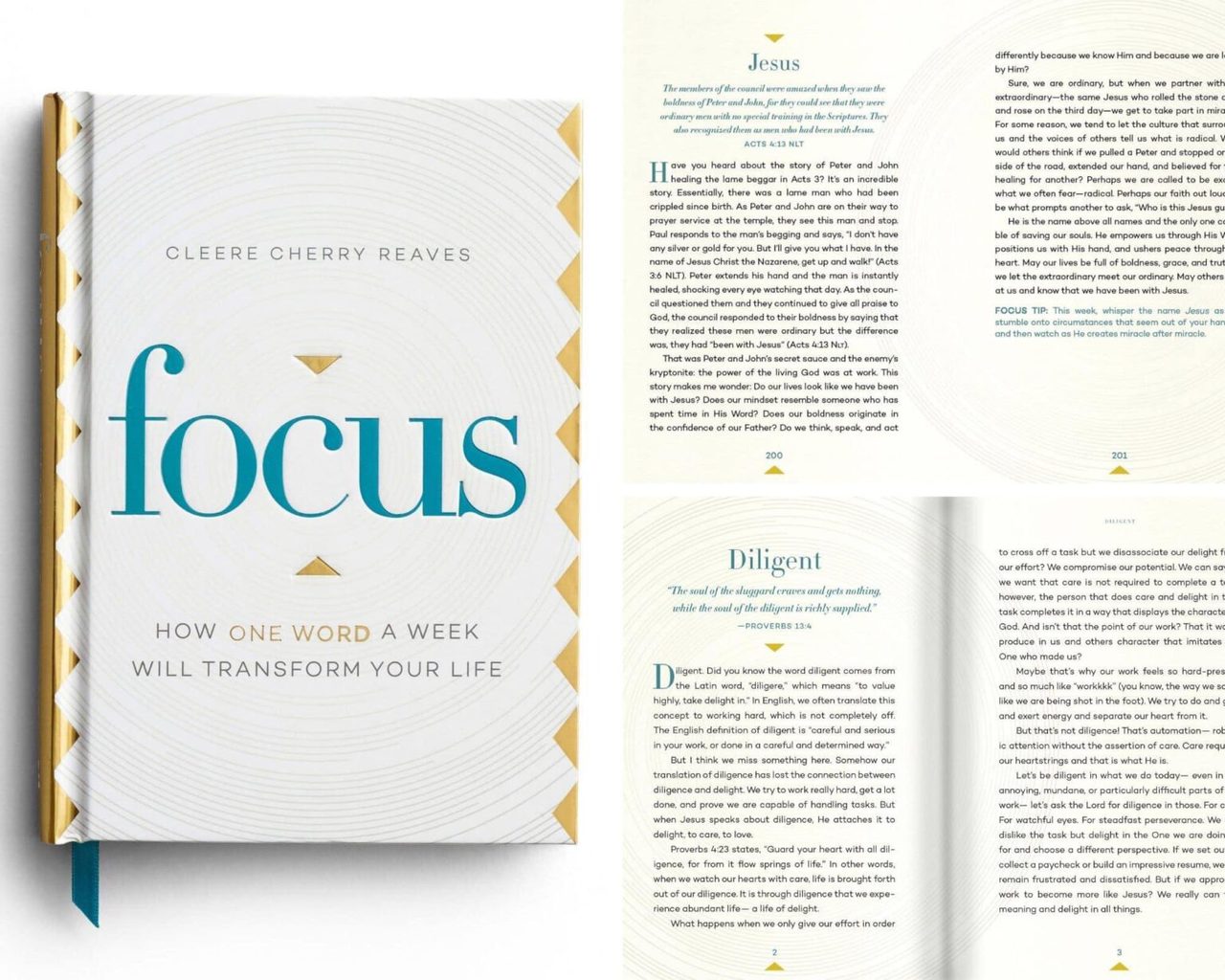 An affordable and well loved devotional by Sarah Young. I love that this is written as daily encouragement and love from our Father. This devotional has spoken directly to my days' challenges and emotions more than once, leaving a reassured smile in my heart.

Again, these are great devotionals to choose from as a gift to yourself or anyone else! When days can be hard and clouds are closing in, keeping in touch with God's word and encouragement a little each day can make everything look brighter! Share that joy and hope today!