A beach vacation is popular with families any time of the year. If you happen to be taking your baby for the first time, though, you might be wondering what items you need to bring to the beach for a baby.
Our family recently took a beach trip – my 9 month old's first time to the beach – and I did plenty of research to determine what I should bring with us. I wanted to make sure that he had everything that he would need, but I didn't want to end up over packing (as I almost always do). We of course had a great time and I felt like for the most part, I had things under control!
So after our first successful beach trip, I have put together my own Top Ten List of things to bring on your beach vacation with your infant. There are so many things that you can bring to the beach to make it comfortable and fun for you and baby, but this is my must have list!
1) Sunscreen (the most important item of all!) to keep our little one's skin protected from that hot sun!! I had to use a little of this strong protectant myself after getting too much sun the first couple of days!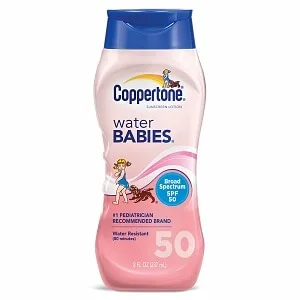 2) Sun hat to keep that precious face and head safe from the sun while playing in the sand! You can find sun hats everywhere, but we got ours at Target and it works great when he's willing to keep it on his head!
3) Swim Diapers and Bathing Suit are of course a necessity. Most bathing suits have some built-in sun protection which is awesome. I brought two for our little guy- swim shorts/shirt, and a one piece. I have to say the one piece suit was the easiest as far as not riding up or letting sand get all over his belly! I also carried spare swim diapers in my beach bag since they soak up the water quick!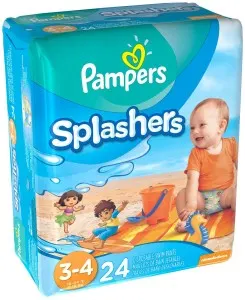 4) A Float to enjoy the pool at the hotel with mommy and daddy!
5) Toys to play with in the sand, as if the sand isn't fun enough on its own!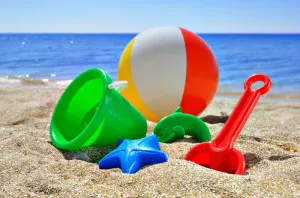 6) A Baby Tent like ours from KidCo for either play time out of the sun and sand, or a nice comfy shaded place to take a nap with the peaceful beach breeze! He slept great in his! Just a tip- try to make sure they aren't in their wet swimsuit when they fall asleep!!!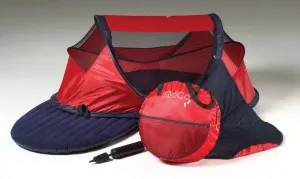 7) Nourishment including water, juice, formula, or baby food depending on your little one's diet. We are fans of the squeezable foods, such as Plum Organics; easy to carry and easy to feed. We also brought his sippy cup full of water so he wouldn't get dehydrated in the hot sun.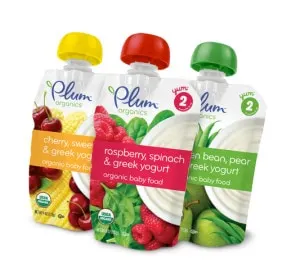 8) Beach Towel! You can't go to the beach without a beach towel! I usually had 2 handy for my little guy. One was to dry him off which usually was a soaking wet mess after. The other I used to lay in his tent, or set on his Monkey Mat to give him a somewhat sand free play place.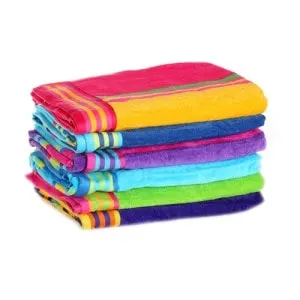 9) Baby Powder to help get the sand off little faces, hands, and toes. Baby Powder is inexpensive and easy to pack. It didn't work perfectly, but it was helpful at getting the excess sand off. Especially when my little guy took a face plant while crawling across the beach!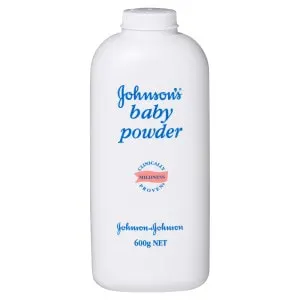 10) Gazebo/Canopy Tent to provide shade for the whole family! It's nice to sit underneath to play in the sand, or sit in our beach chairs and relax without the heat from the blazing sun!!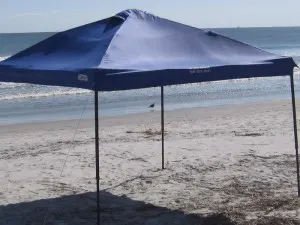 There are so many things you can bring with you! I hope that this list may help some of you determine what your 'must haves' are, so you can spend more time enjoying yourself and less time worrying about stuff!!
These are great things to bring along if you are visiting one of the beaches near Universal Studios!