When Brian and I were deciding where to go on our honeymoon, we weren't sure if we could afford a Disney cruise. However, when comparing the cost to other Caribbean vacations, we realized that we could in fact have the Disney 'Dream' vacation we wanted!!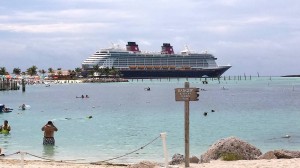 To some, a Disney cruise sounds like it would be all Disney Characters and kids running around with no sense of romance or adult entertainment. That couldn't be further from the truth. In fact, Disney provides everything and more than other 'adult' cruise lines while upholding the Disney standard.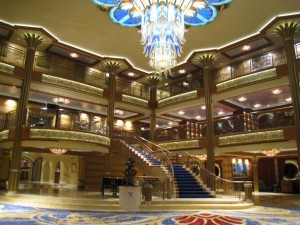 The Disney Dream instantly makes you feel special by announcing you to other guests as you arrive on board. "Welcome to the Smith family!!!!"
On our way to our room, we noticed the decorated doorways of first time cruisers as well as those proud to display their past adventures. Next time, I will be doing the same!!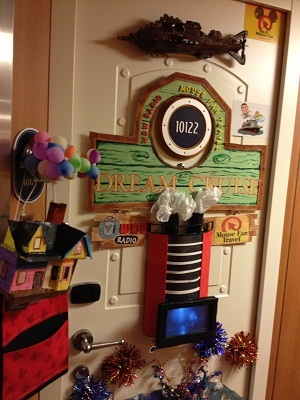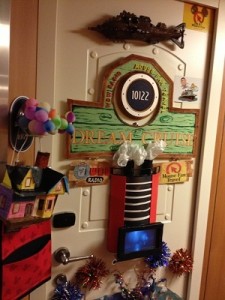 We met our Stateroom Hostess who was friendly and gracious throughout our trip. She made our room up daily and even added a touch of romance while including our Thumper who came along for the ride!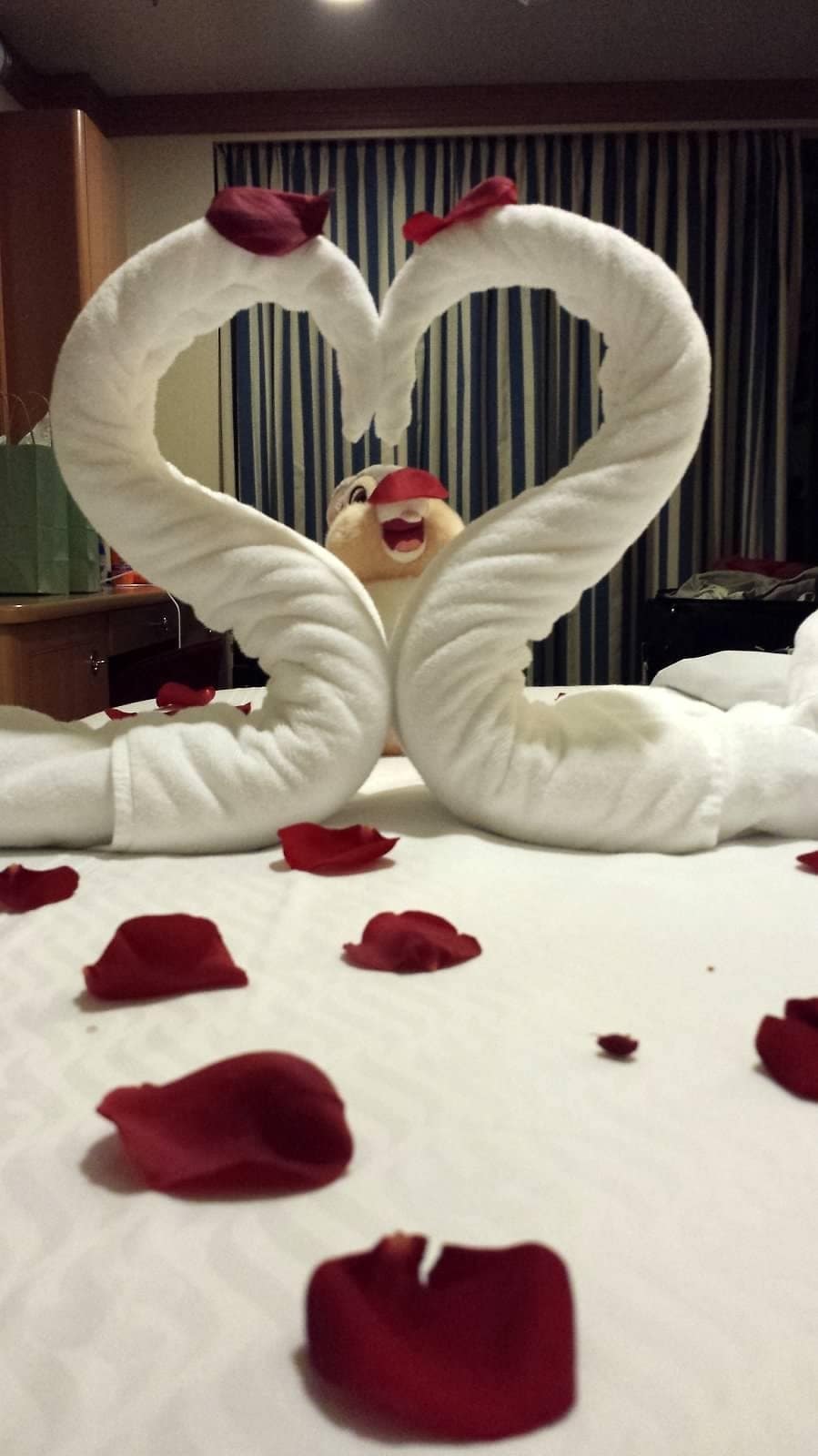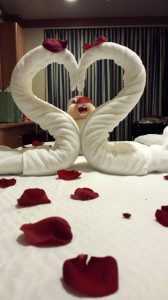 The sail away deck party was a blast with the Cast members and Characters getting you revved up for the Port departure. When the horn sounds to the tune of When You Wish Upon A Star, you know you are in for a Magical time!
Watch this video to hear Disney Dream's six different Magical horn songs!!
http://youtu.be/9K822L5fA6g
Once we started sailing we got familiar with our surroundings. The Personal Navigator is provided daily and gives you the breakdown of all activities going on that day for adults and kiddos alike. Also provided in the Navigator are dinner menus, hours of operations, customs information, Port Adventures, and tips to make your day as Magical as it can be!!!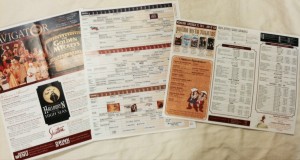 For those who are looking for the romance and the adult enjoyment, Disney provides so many options!!! There is an adult only deck pool with a swim up bar. There are a total of seven bars for adults on ship; however there are waiters everywhere willing to bring you a beverage of your choosing. A special bar to make mention of is 'Pink' which is a pink champagne bar!!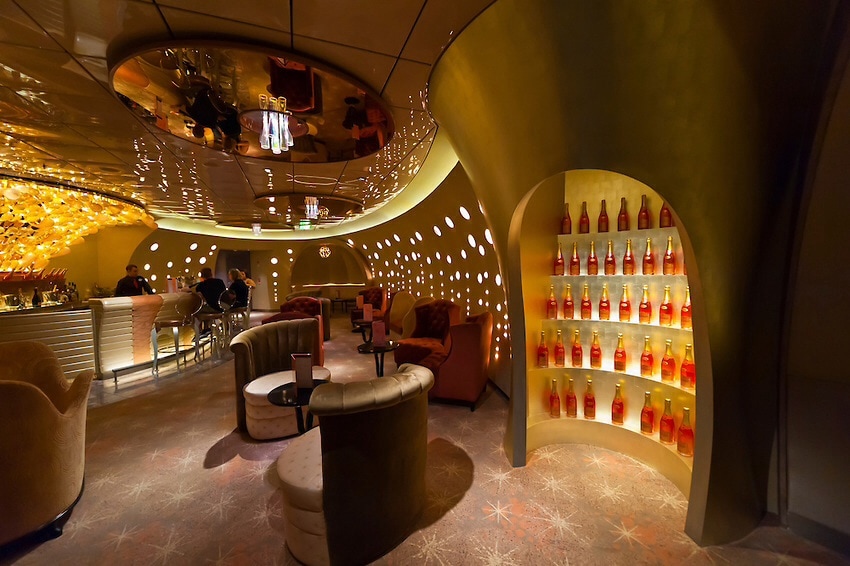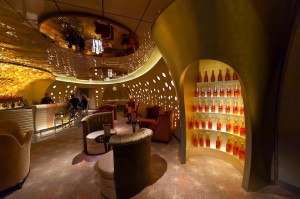 When it is time for dinner, there are two restaurants, Palo & Remy that you may make reservations for that provide a more exquisite adult environment (proper dress required).
For a relaxing time, the Senses Spa & Salon is available to provide scented showers, aroma steam, sauna rooms, massages, and private jacuzzis overlooking the ocean. Senses also provides seminars and fitness classes throughout the cruise.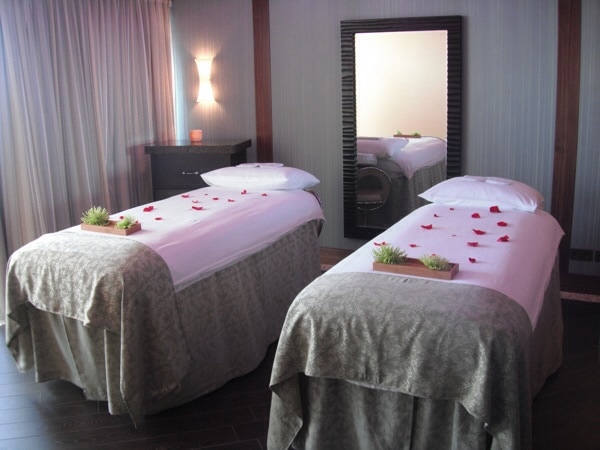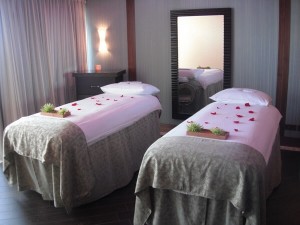 For those who like to experiment and find a beverage of choice, wine tasting, chocolate & liquor tasting, tequila & margarita tasting, martini tasting, whiskey tasting, beer tasting, rum tasting, and cognac tasting are on board activities.
Once arriving at the Disney private island, Castaway Cay, there is also an adults only beach with quieter and more peaceful surroundings. A private bar and restaurant are available so you won't need to leave the serenity until you are ready to return to the ship.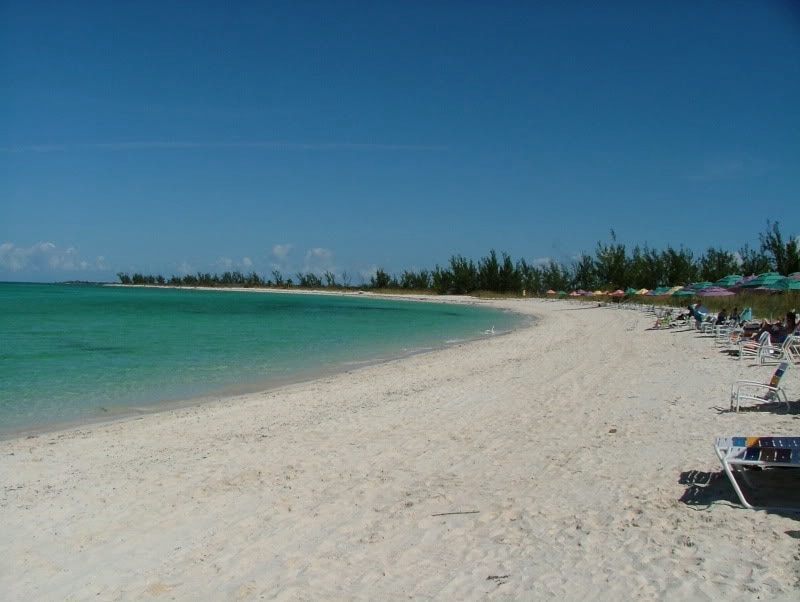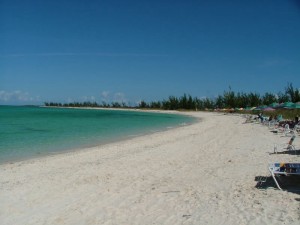 If you are like Brian and myself, and like to goof off a little more-go hang out at the family beach. Floats are available as well as an area to play basketball and pool. We loved the water slide you swim out to before twisting and splashing back into the ocean! Hold your nose!!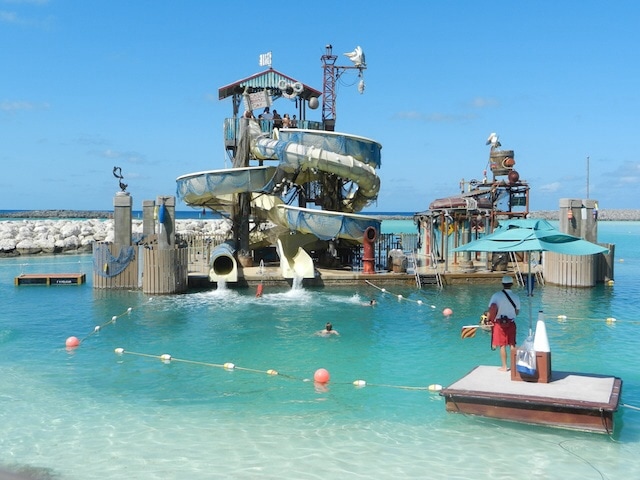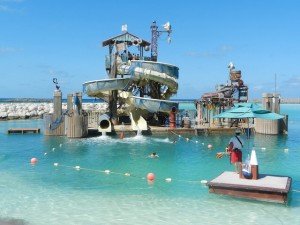 While on the boat, there is a fun putt putt course as well as sports simulators, a basketball court, shuffle board, ping pong, and an arcade.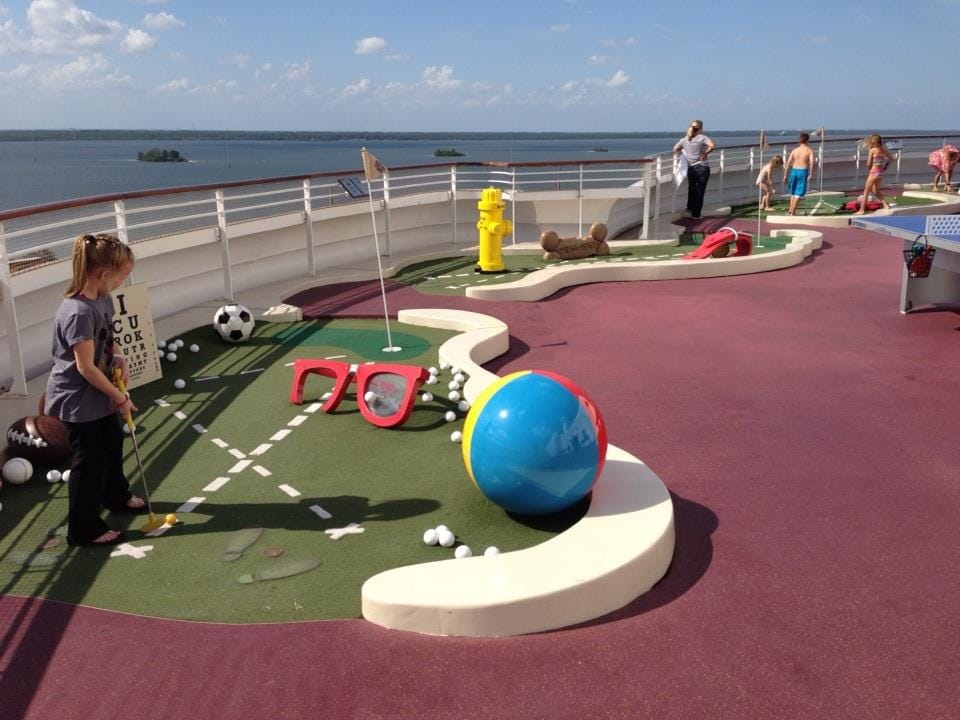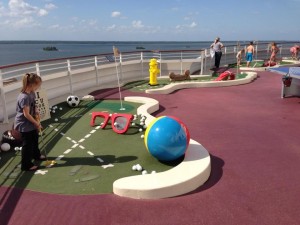 The movie theater shows current movies throughout the day and a theater provides entertaining shows at night. We got to see a magic show by Kyle & Mistie Knight who have a headline in Vegas! Unbelievable! The Disney Cast members put on amazing shows every night.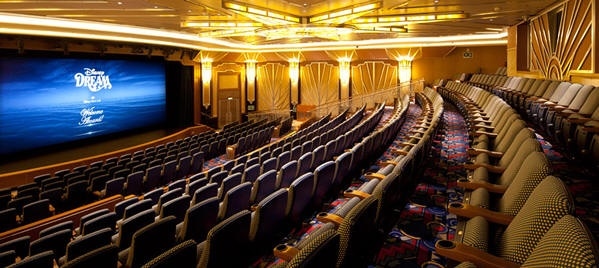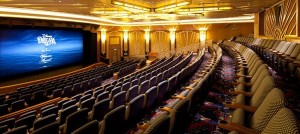 Pirate night provides the opportunity for all to dress the part of a pirate and join on deck for Mickey's Pirate show and dance party complete with Captain Hook and fireworks at sea!!


While at Port in Nassau of course there is so much to do including Atlantis and shopping or taking a glass bottom boat out. We opted to make some delicious chocolate at Graycliff Chocolatier where you can take a tour, and then make your own chocolate that you can bring home with you!


One of my favorite parts was the Funnel Vision jumbo screen TV on deck! They played cartoons, and Disney movies throughout the day. At night, movies as well as Monday night football were played under the stars… Pretty cool!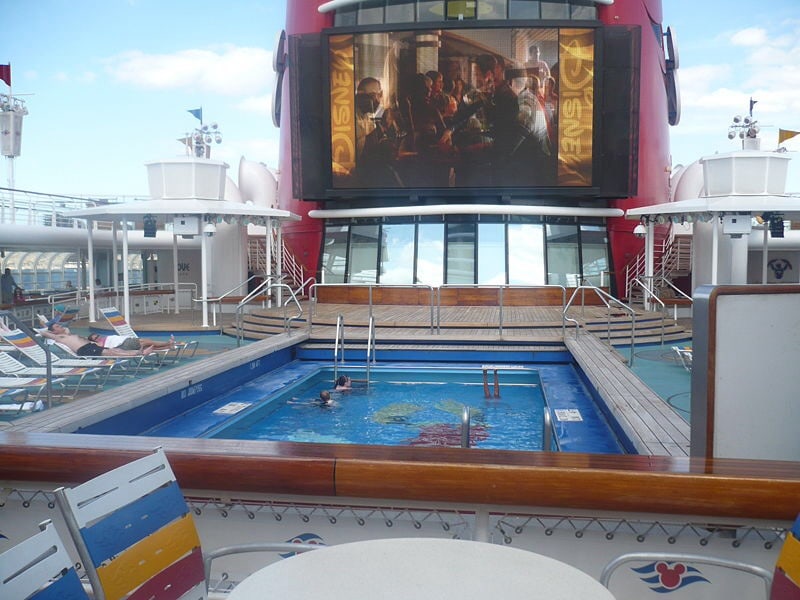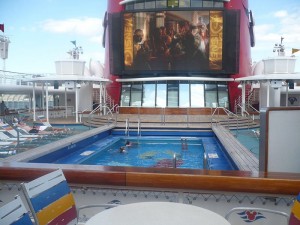 And don't forget the Aqua Duck! The coolest water ride at sea! It's lit up at night and is soooo much fun! At one point you go out over the water as the water rushes you through the dips and dark tunnels- so much fun!!!! However- it does get a little cool when getting out if you choose to do it at night!!!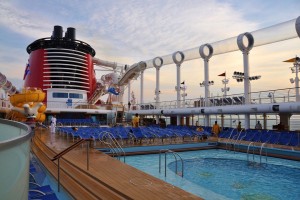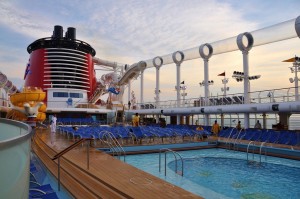 Disney does everything right to provide a Magical time for adults and kids alike. We felt special when given our Happily Ever After pins, as well as when our waiters surprised us with a cake and sang a Congratulations song to us on our first night.
There was so much to do on this cruise that we couldn't possibly do it all and I can't possibly list all the activities available! We are eager to go back and next time bring the kids to enjoy all the youth/teen/family activities that looked absolutely amazing and unbelievably fun!! There is also a nursery on board with cameras for you to check in on your little ones! – Good to know!


We definitely had a memorable and magical honeymoon with Disney and we would recommend it highly to everyone!!!!