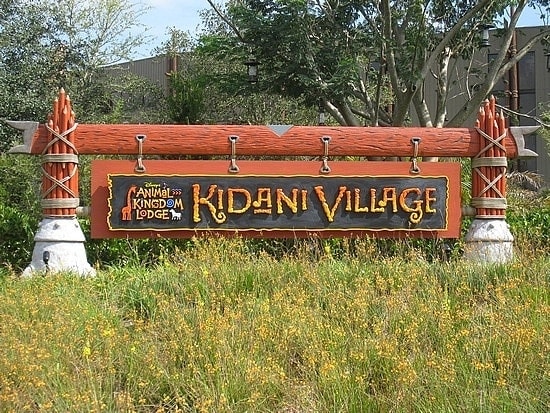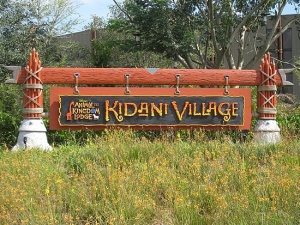 Recently we went on a family trip to Walt Disney World Resort. With every visit we try to stay at a different resort hotel on Disney property. On this trip we were blessed to be guests at the Animal Kingdom Lodge in the Kidani Village.
We were looking forward to waking up to animals outside our room each day! As soon as we walked into the lobby to check in we could see zebras and other animals outside! We stayed in a Savannah View 1 bedroom villa with a large balcony. We were able to see animals such as ostriches, ankole cattle and cranes throughout the day roaming around and snacking.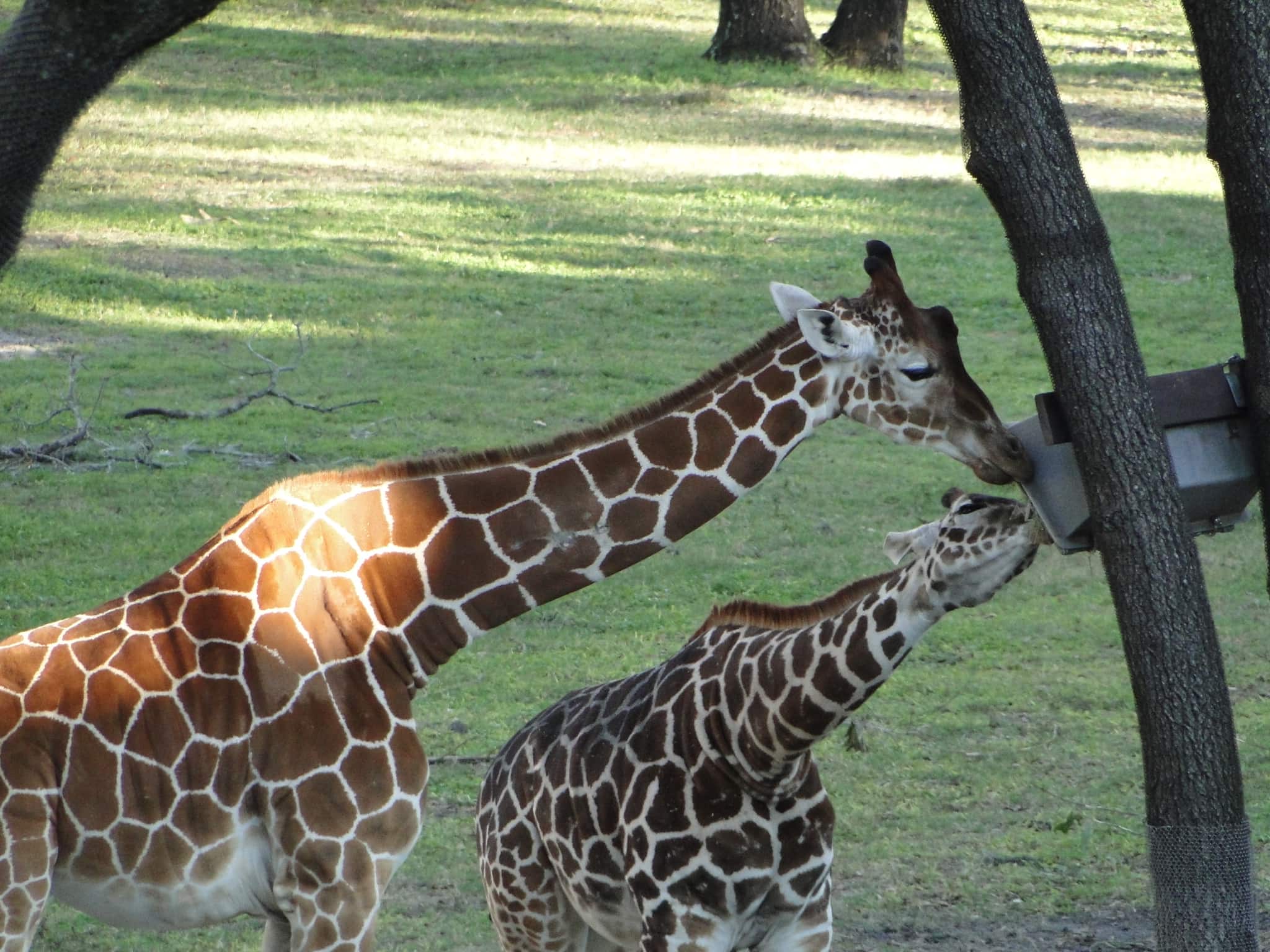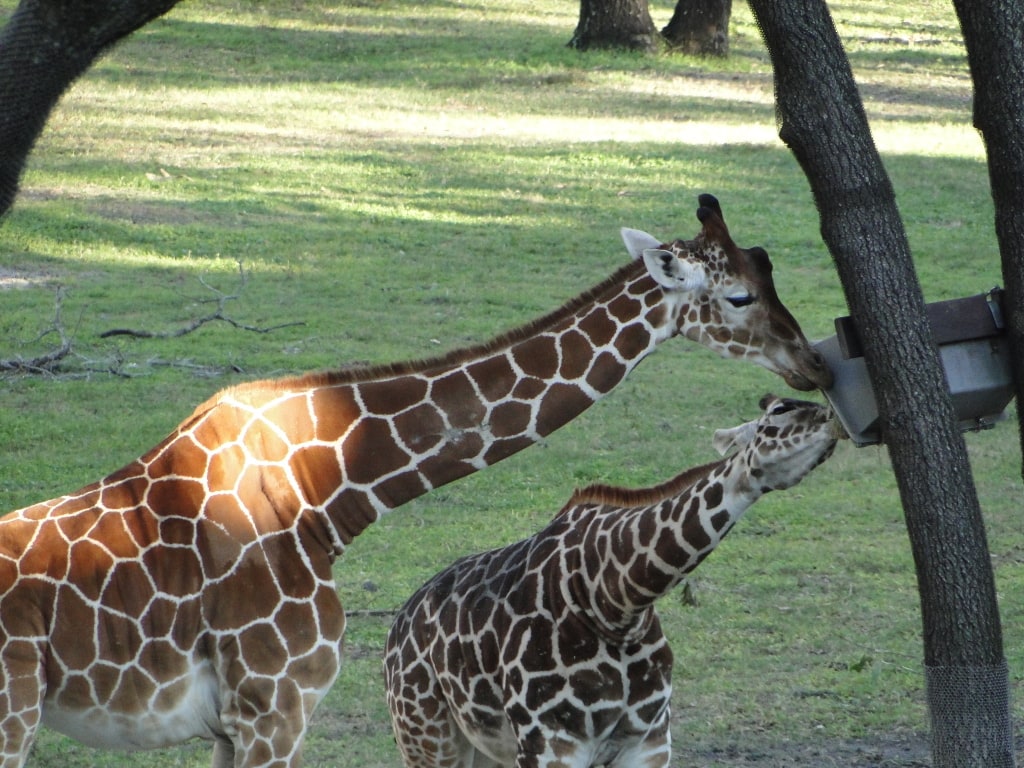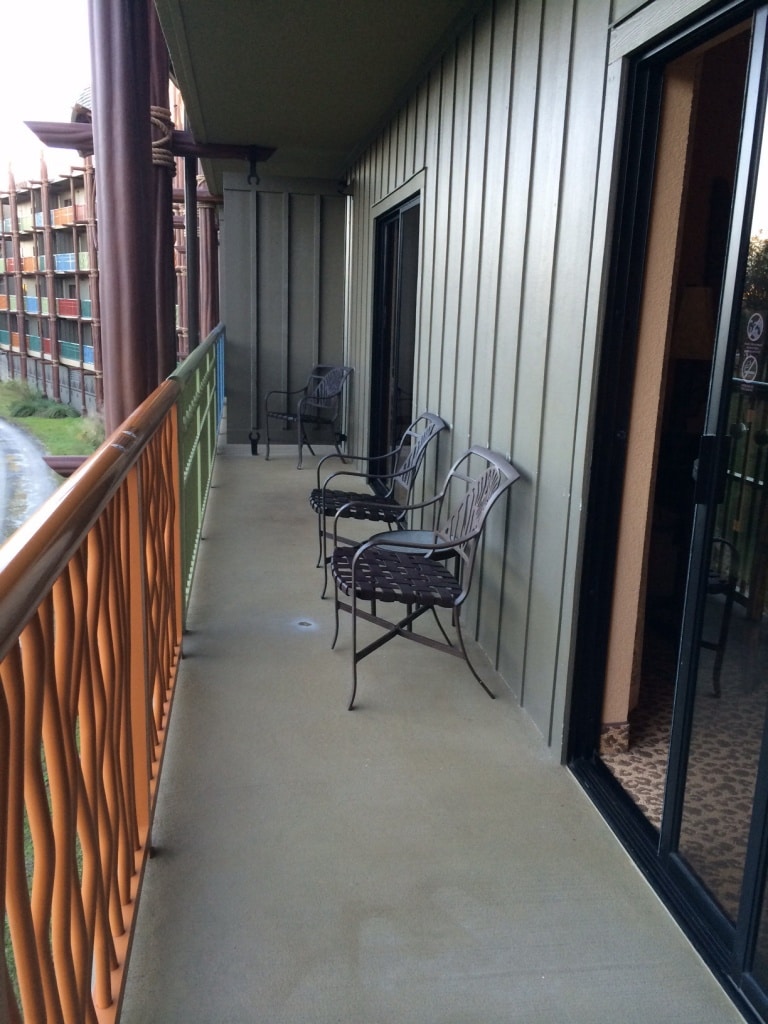 Every night giraffes made their way towards our end of the savannah to have some dinner and take a nap. It was amazing! A Wildlife field guide is provided in the rooms so that you can identify the not so familiar animals that come around.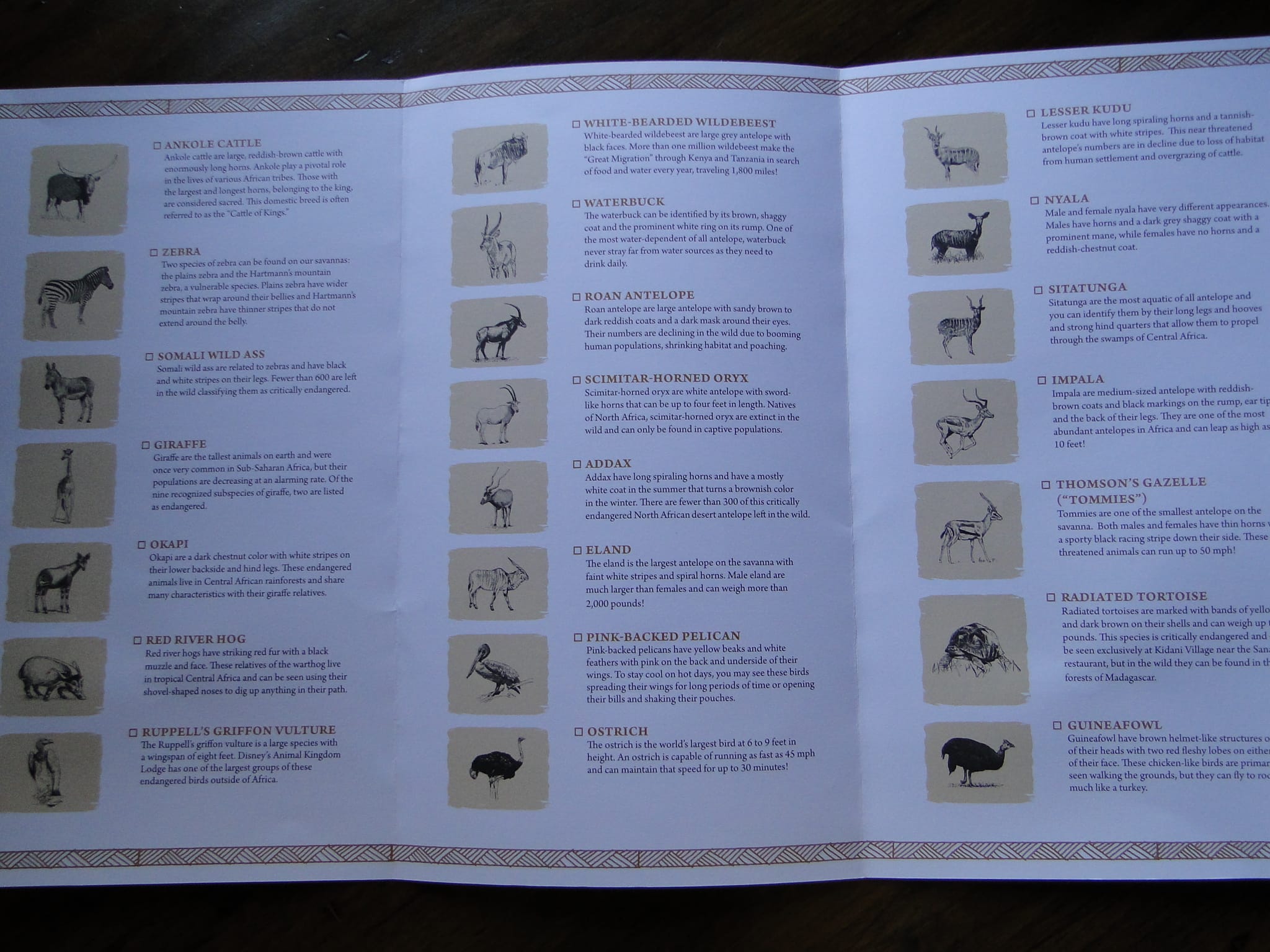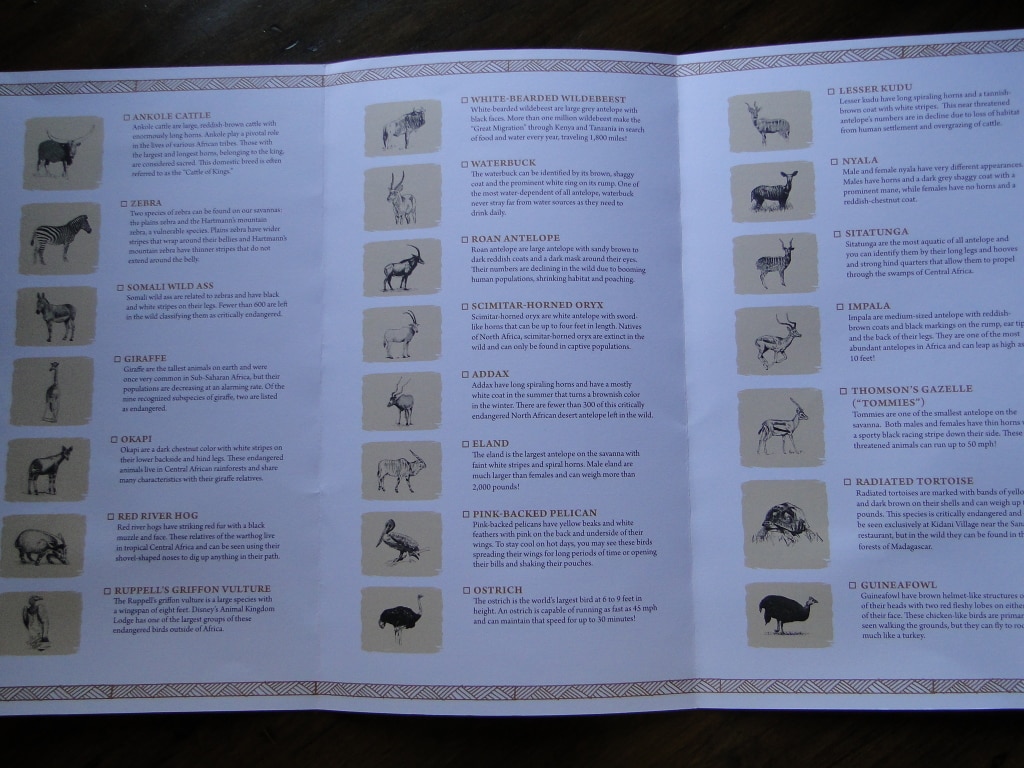 The room was also really amazing. We had a spacious bedroom with an amazing bathroom.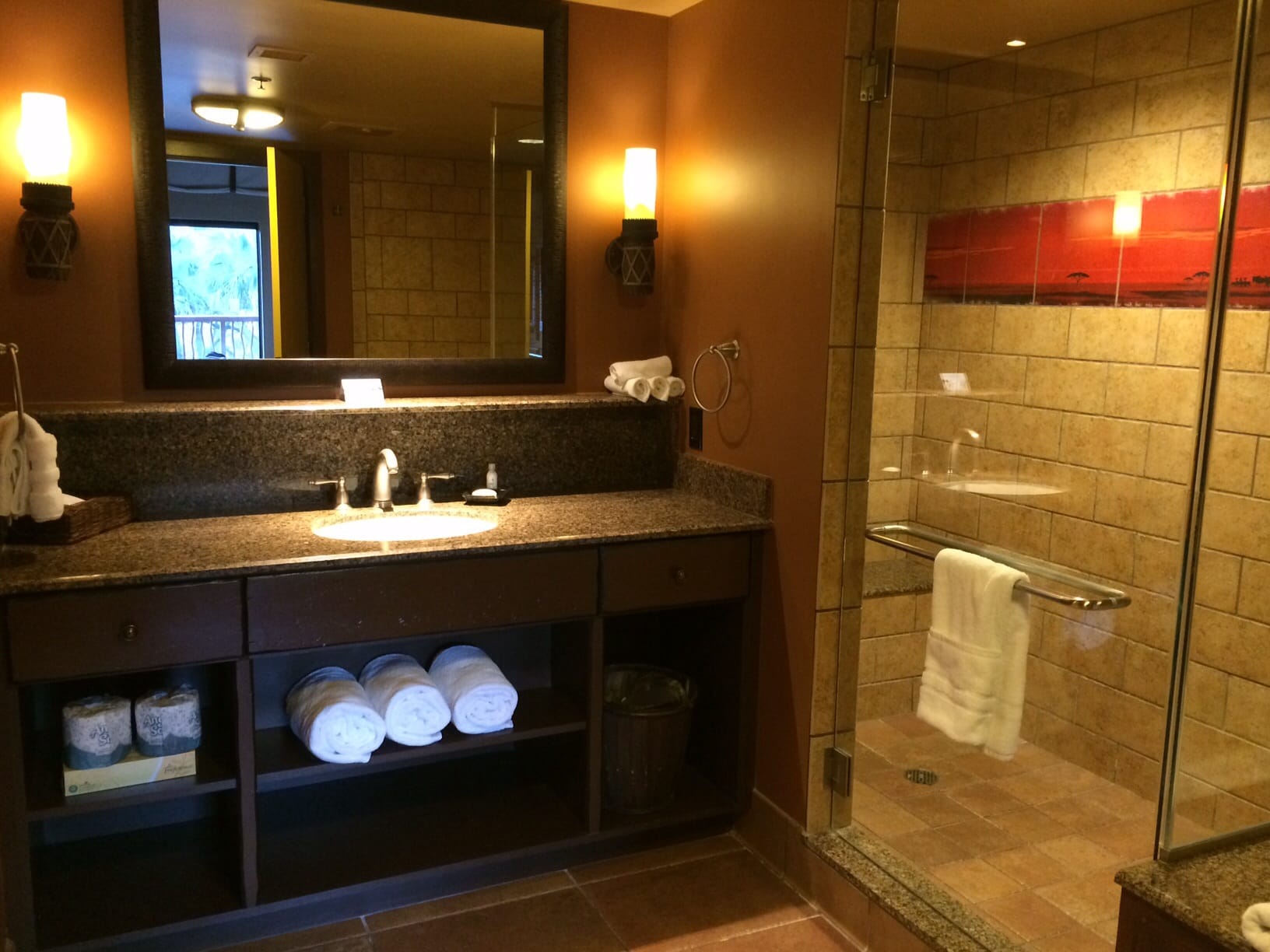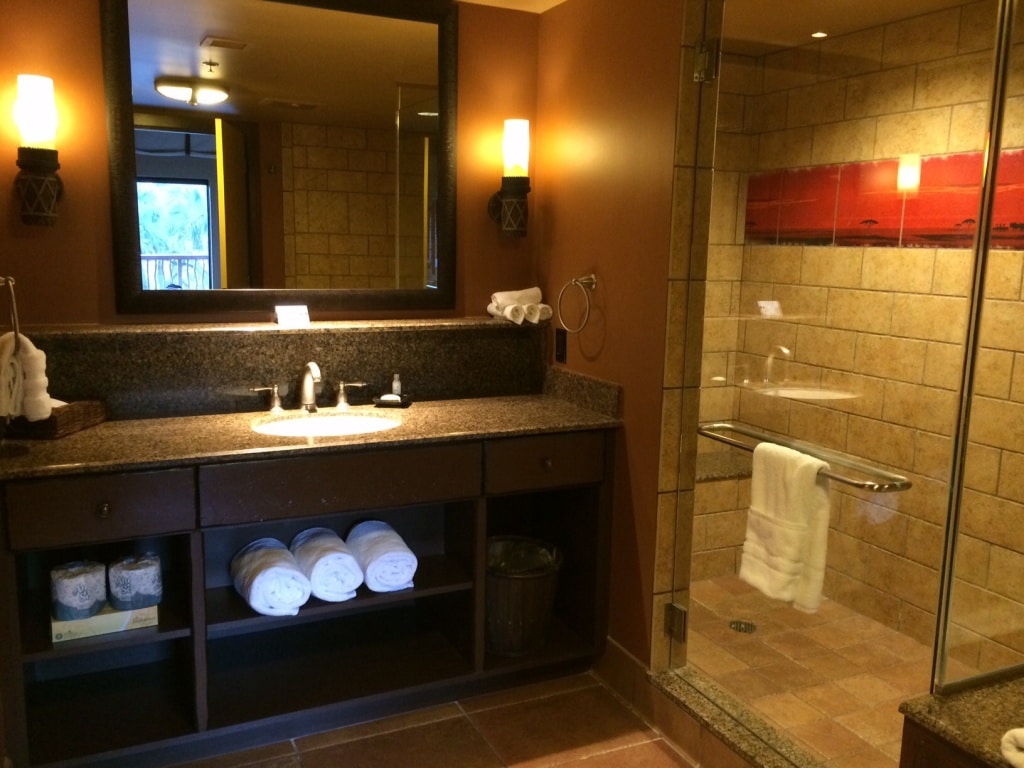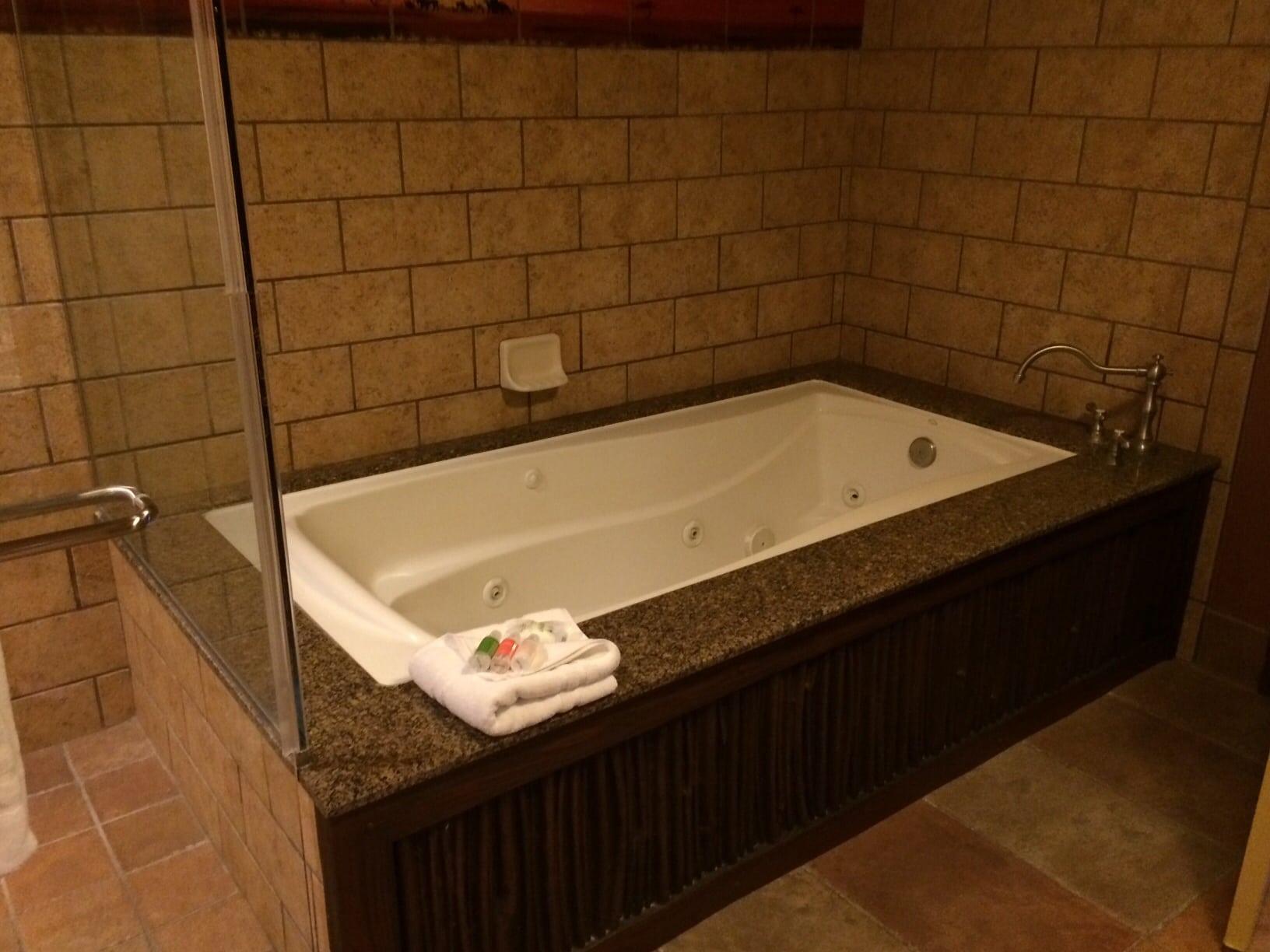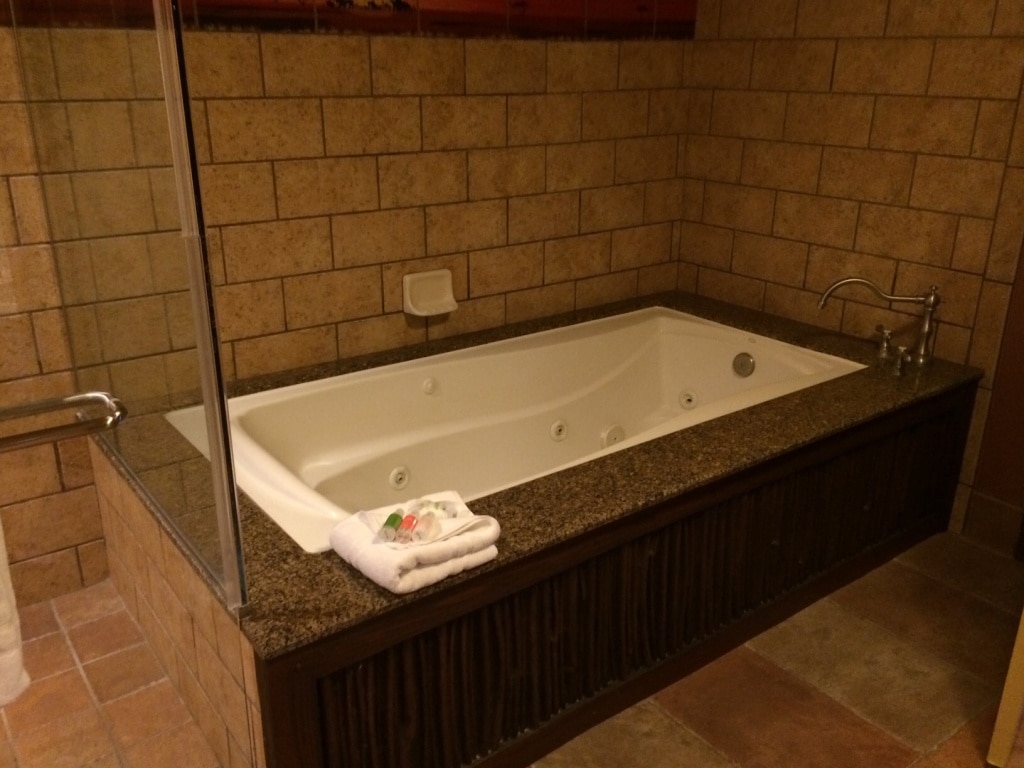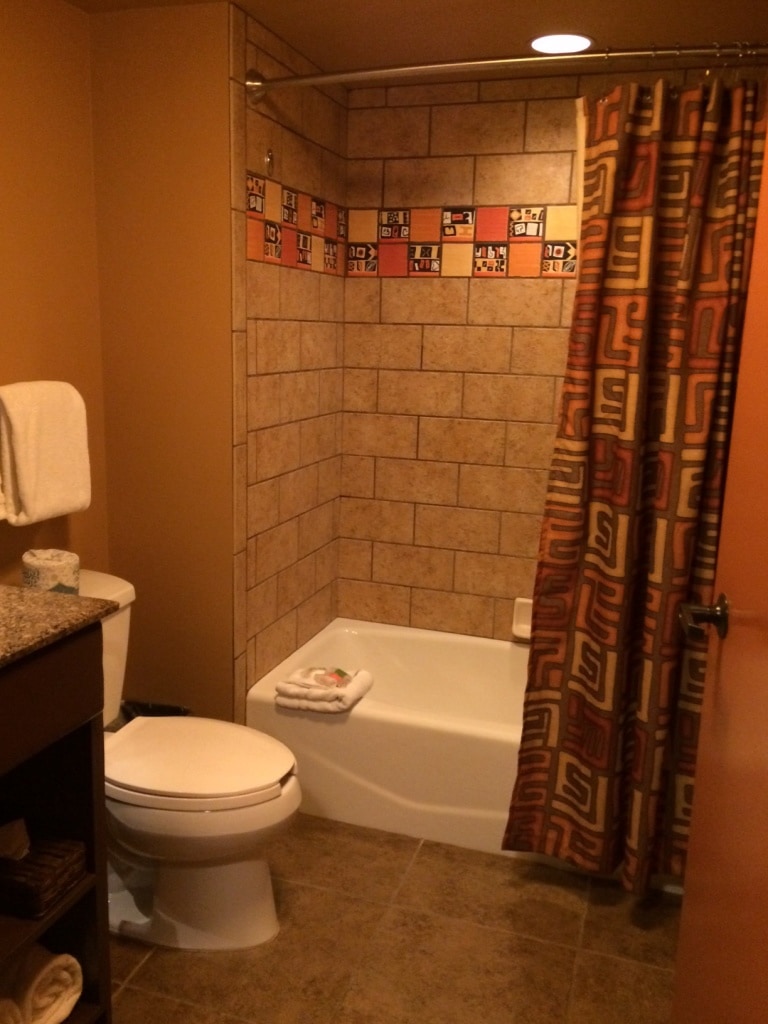 There was also another full bathroom which allowed us all to have our own space. A pull out couch and a pull out chair were in the living room which was great for additional bedding.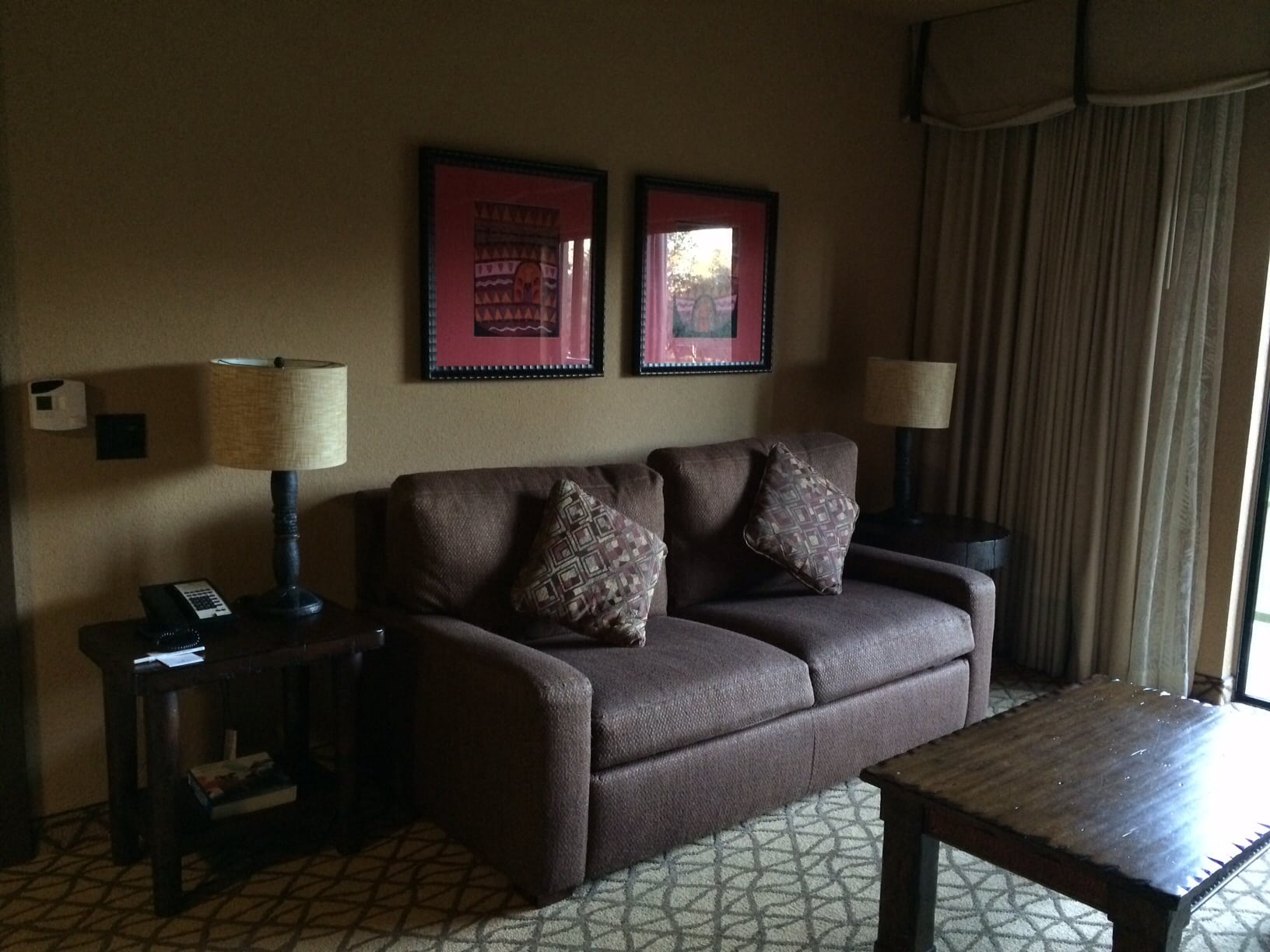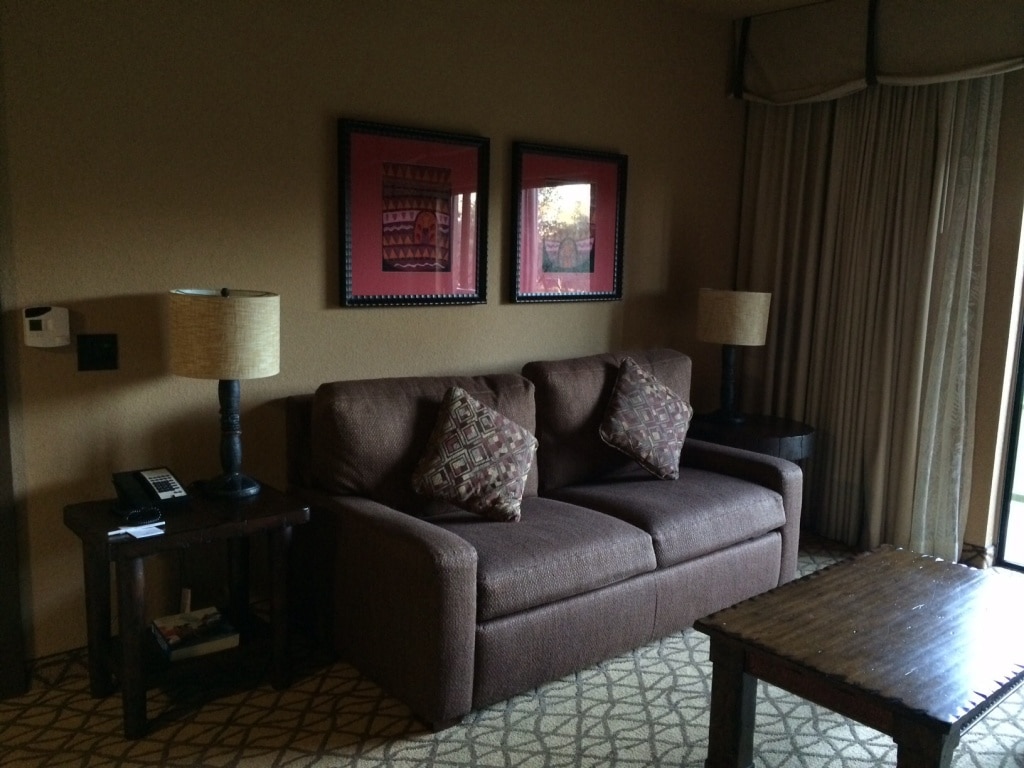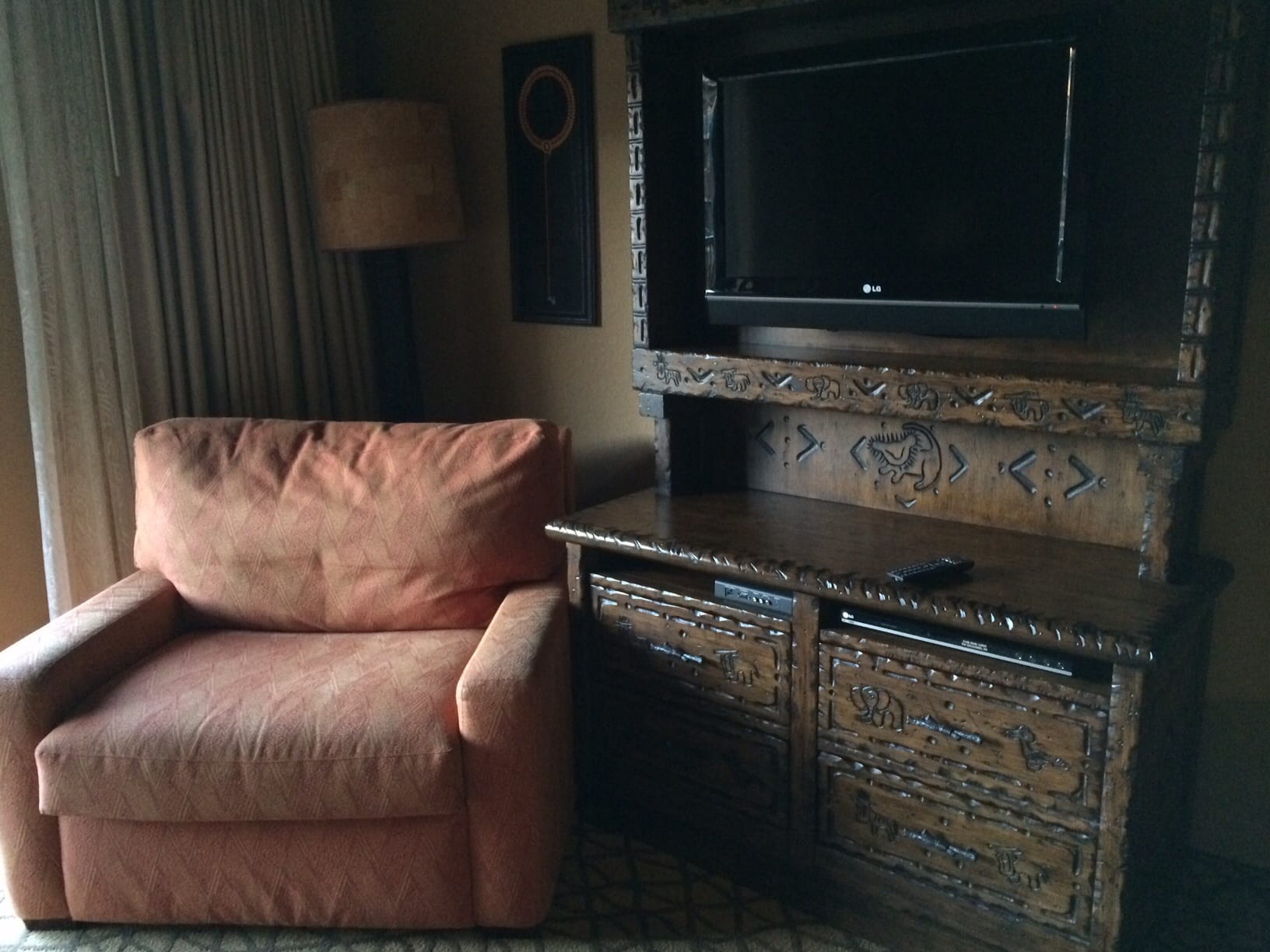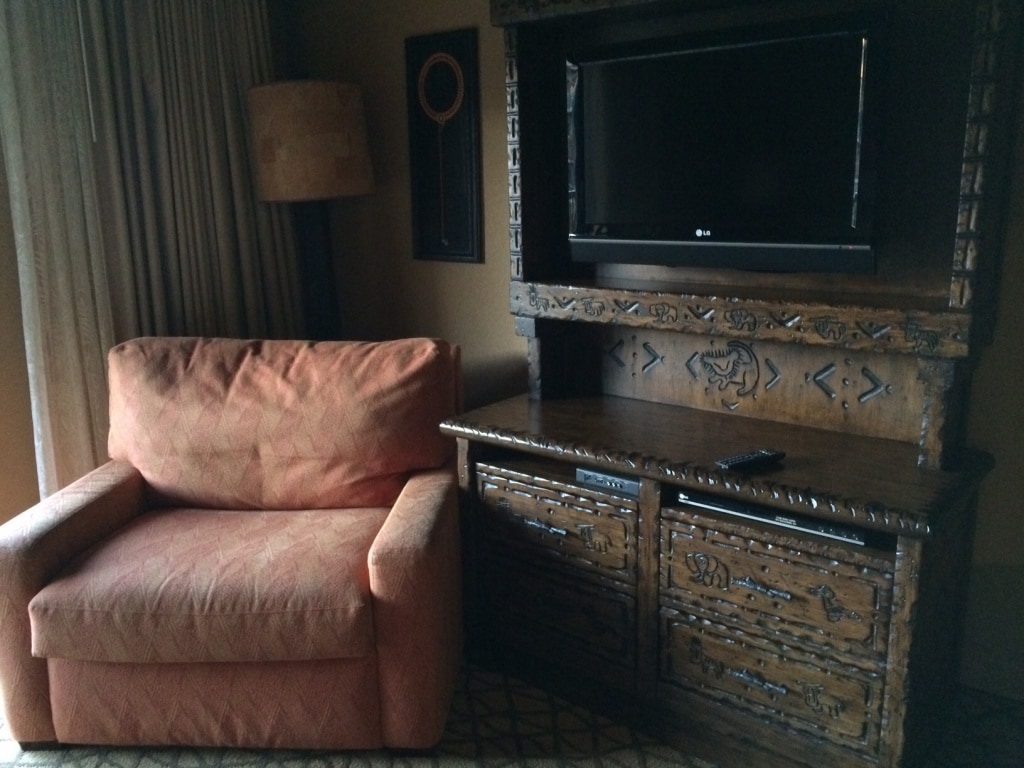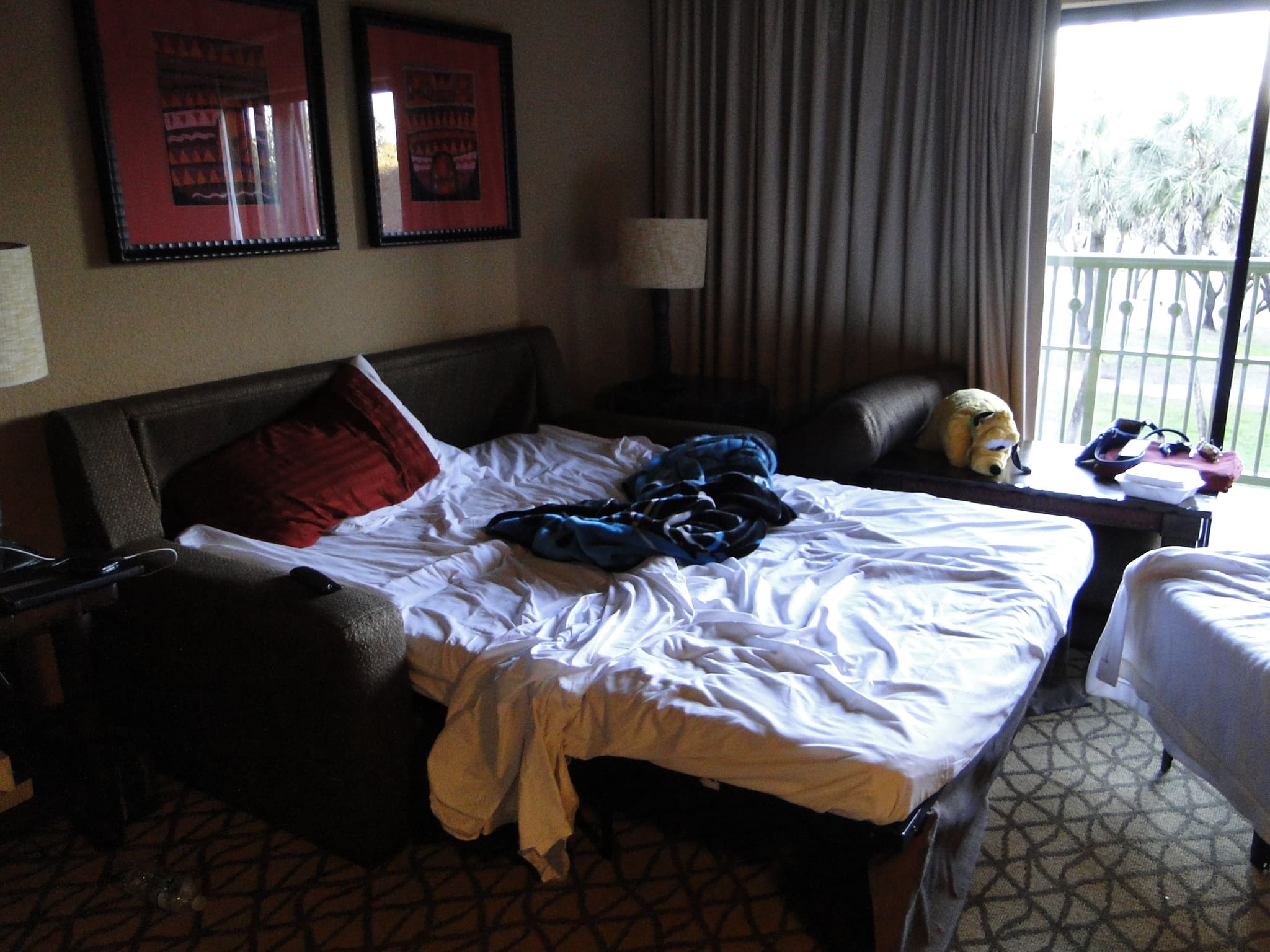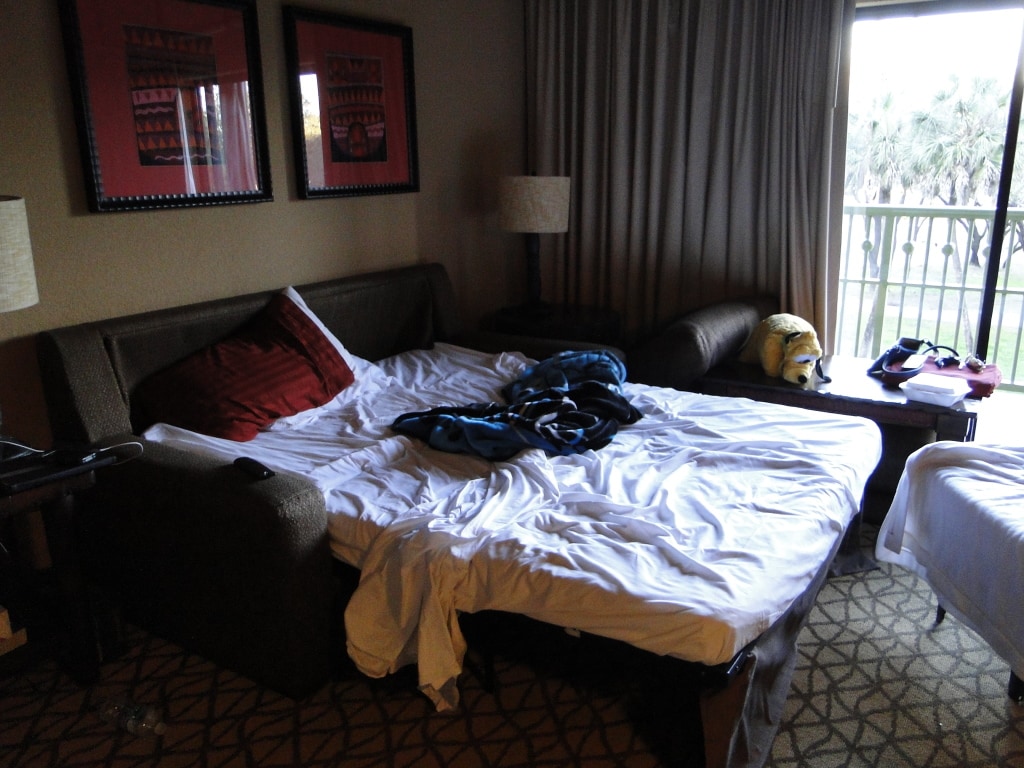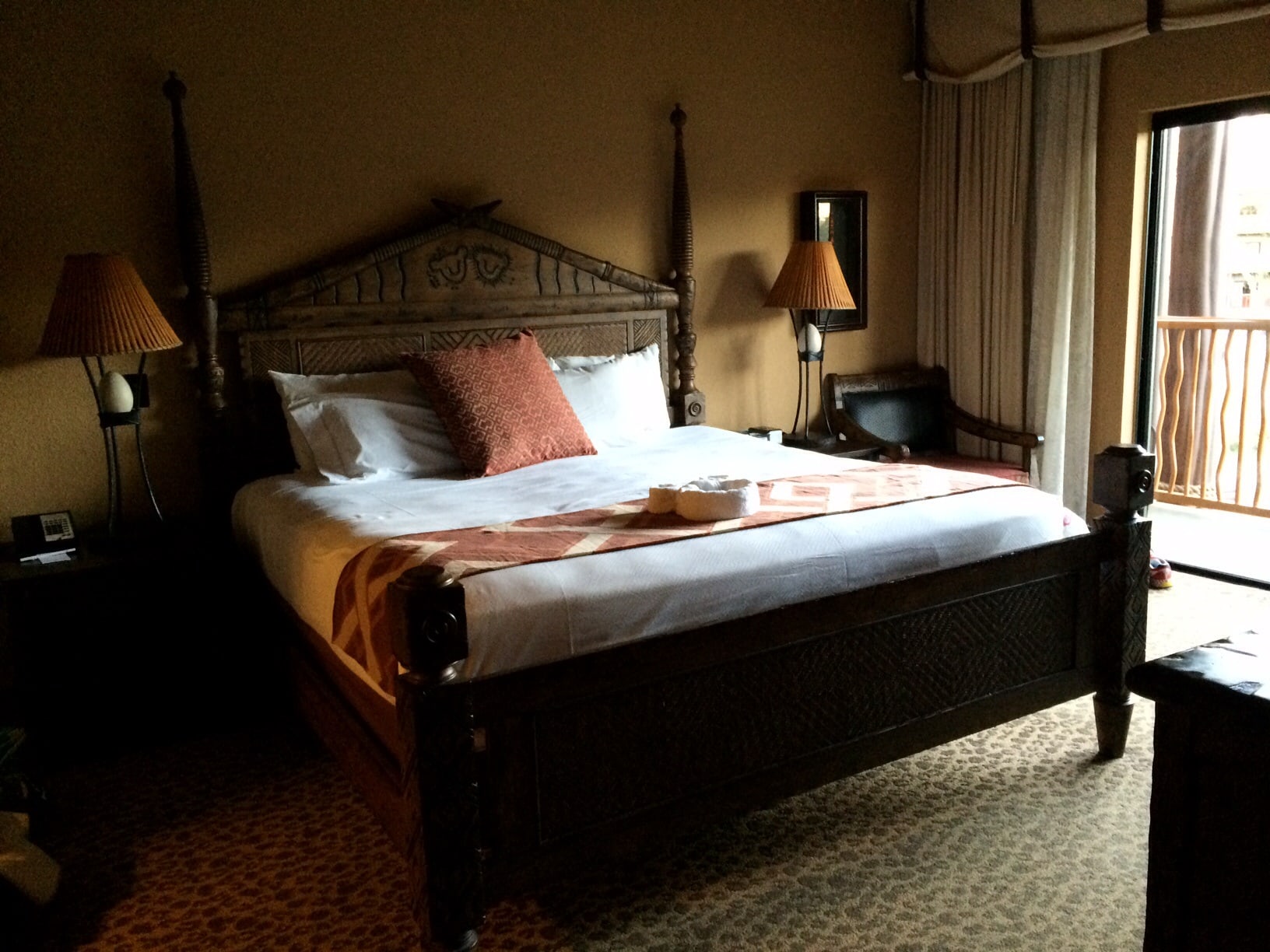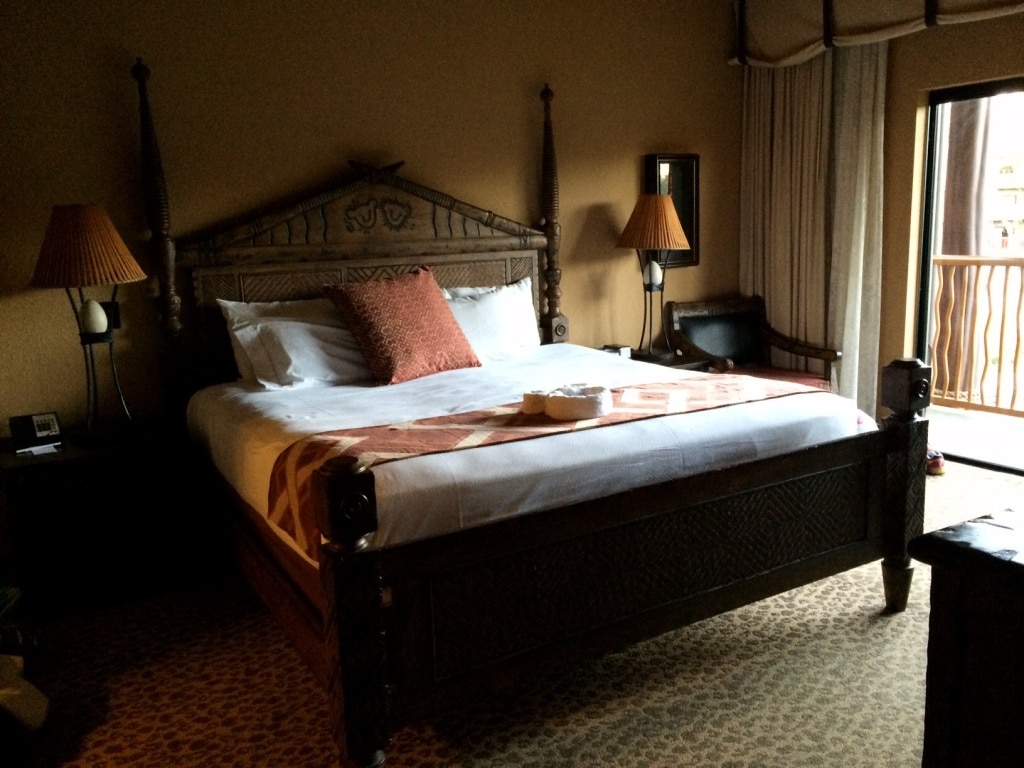 For all you parents, a pack and play was available in the closet! One less thing to pack!
One of my favorite amenities was the washer and dryer! We made use of that!! Especially after a rainy afternoon at the park!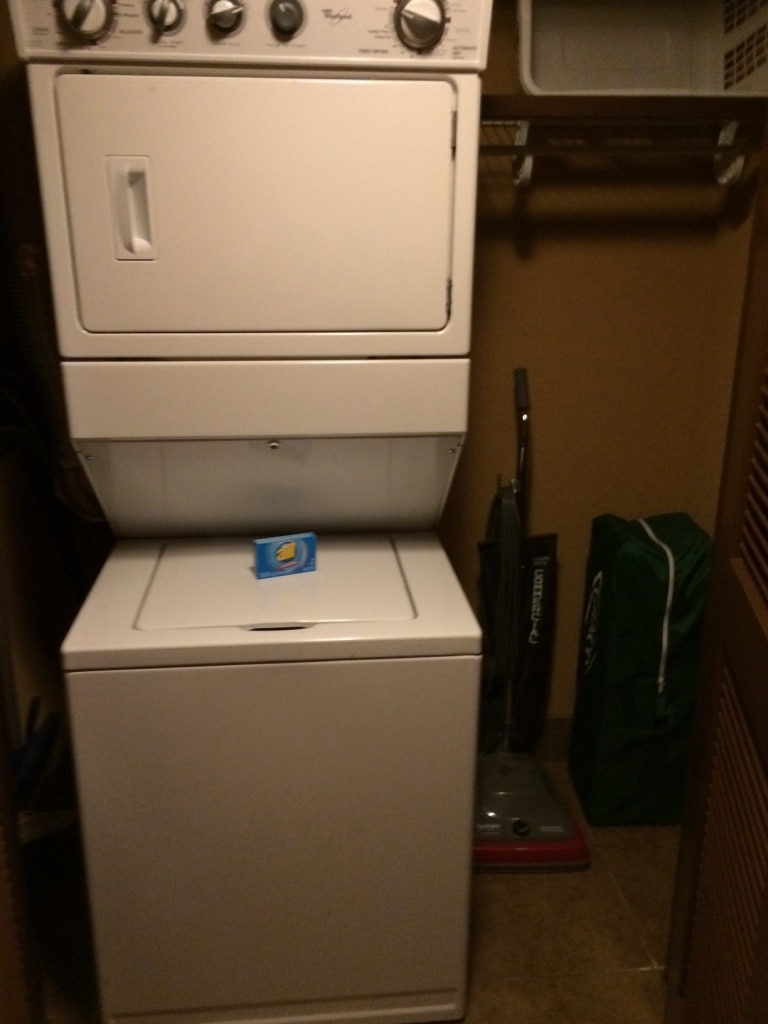 The full size kitchen provided everything you could need including cookware, silverware, glasses and plates. A dishwasher was also available that housekeeping started for us when cleaning the room. What a nice surprise!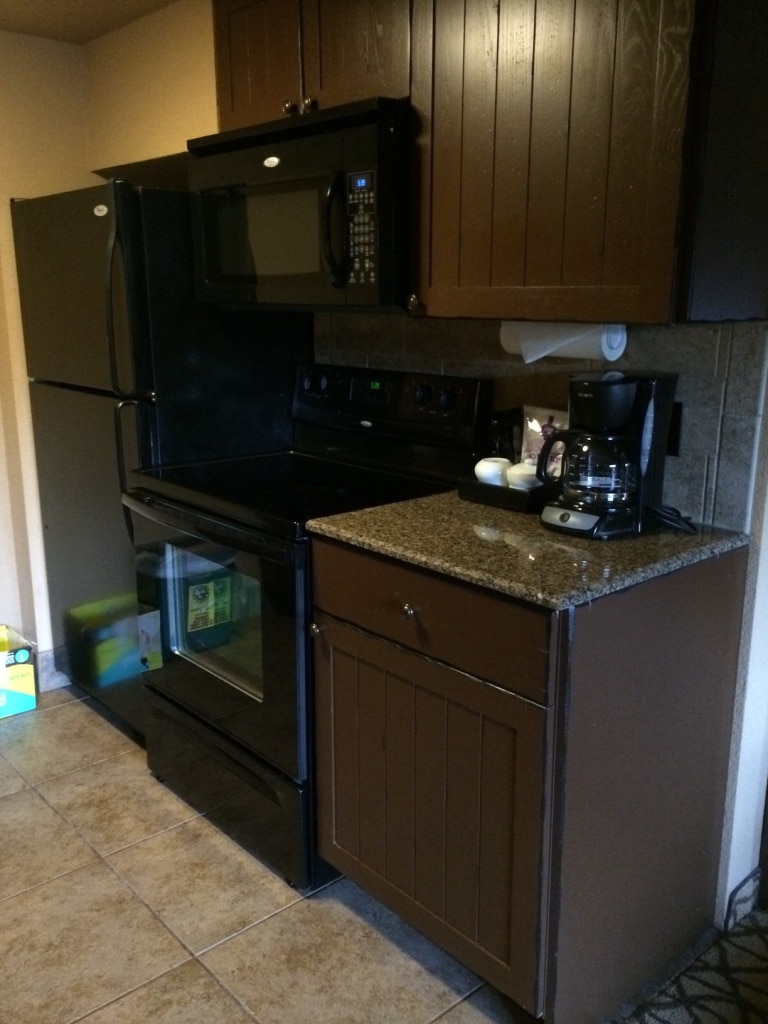 We brought some snacks and drinks with us, however there is a wonderful grocery service that allows you to shop and have groceries delivered to your room. Your bellman will provide you with contact information if that sounds like something you would be interested in!
For quick service meals, the only option at the Lodge is the Mara located in the Jambo house. A shuttle van comes about every 10 minutes to take you to/from Kidani Village to the Jambo house. Very convenient! Downstairs at Kidani, is Saana, an amazing restaurant with delicious food and a wonderful wait staff. There were many things on the menu I wasn't familiar with but our waiter helped to make sense of it all. He ensured that we would order something delicious and he was right!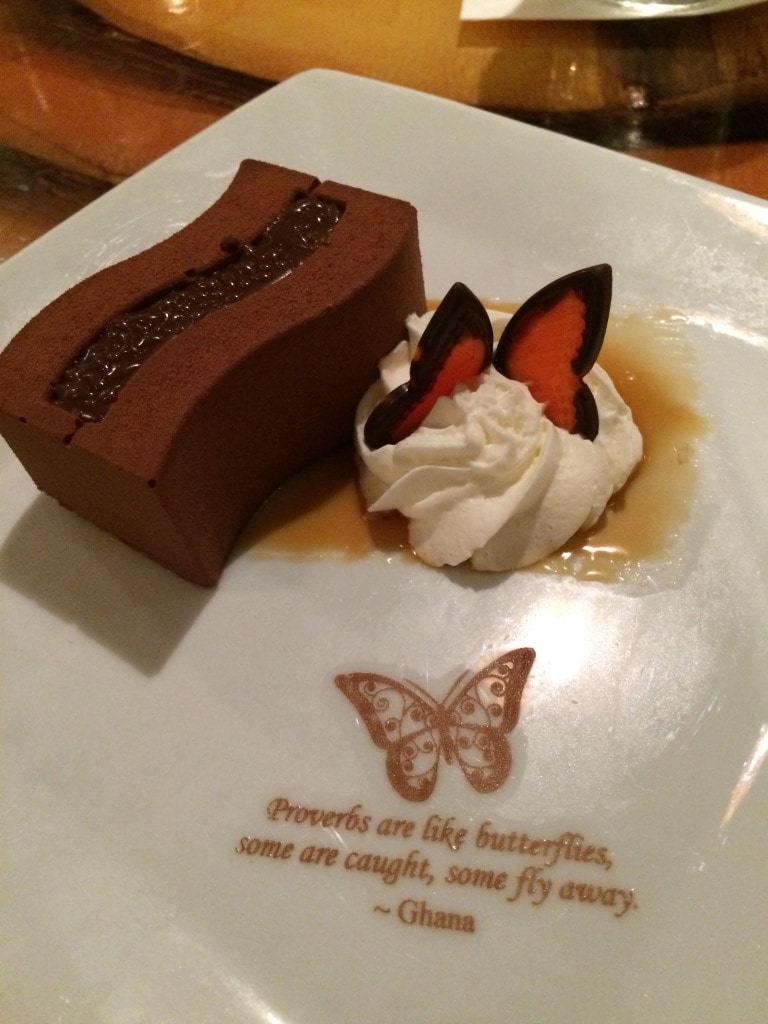 The Jambo house also has a nice big souvenir shop worth checking out! However, if you have some shopping to do and you don't want to go to the Jambo house; Kidani does have a smaller souvenir shop with some toiletries, baby items and groceries. You can find most of the necessities you'll need there.
And in the morning, hot water, tea and coffee are available as well as breakfast burritos which are a nice quick grab and go!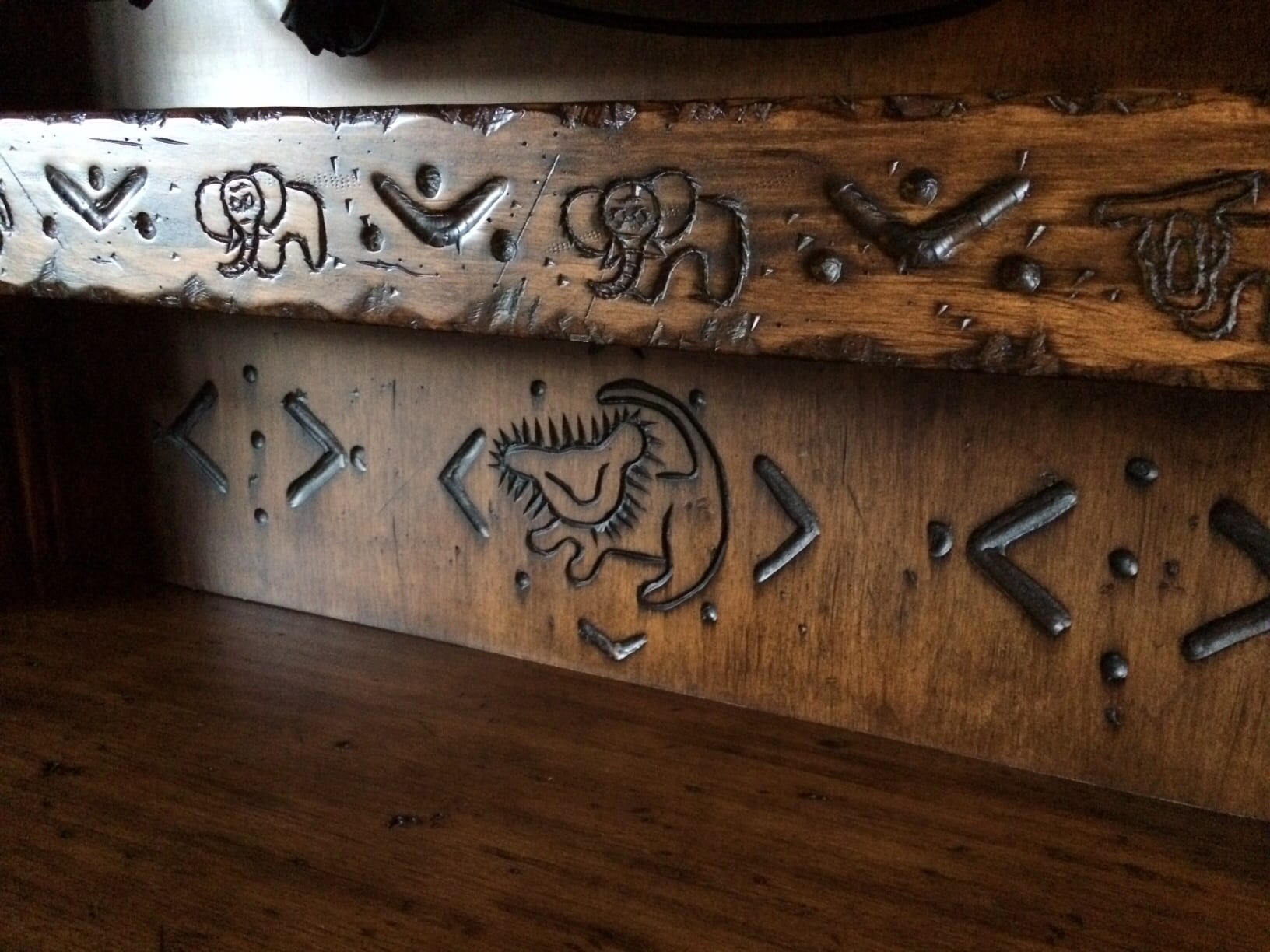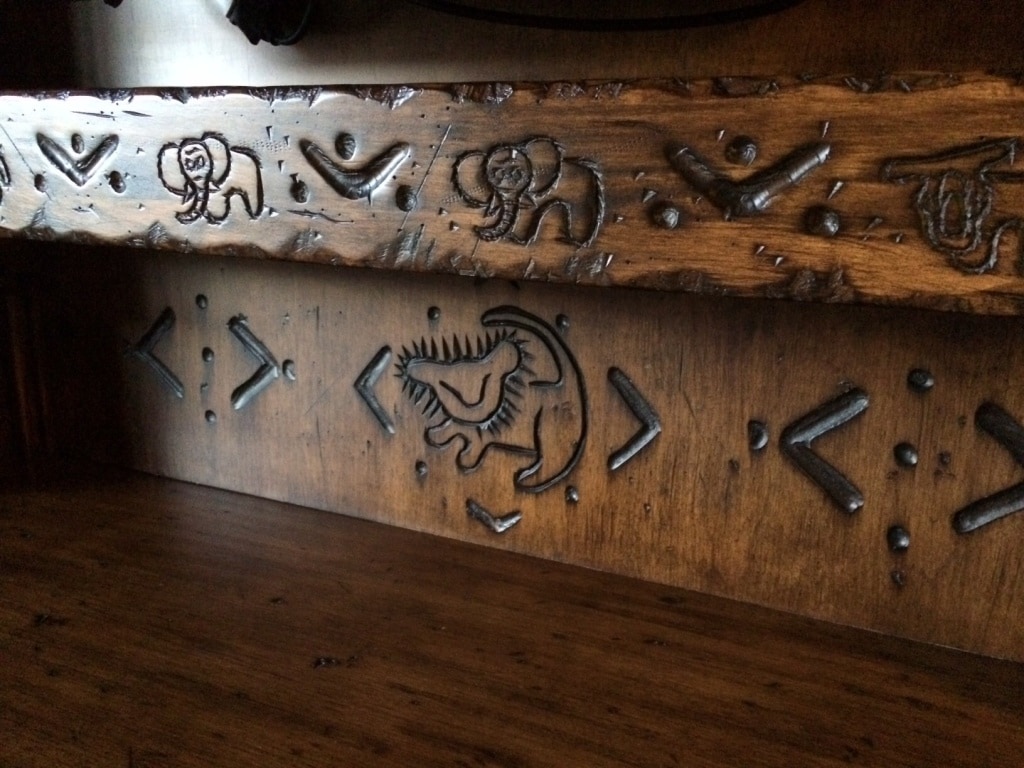 There is a pool at Kidani Village as well as at Jambo House. The time of year that we went gave us colder than expected weather which made swimming not a great idea! Aside from swimming, there are several activities available at the resort throughout the day including s'mores by the campfire or a night safari.
All the cast members at the resort are so friendly and willing to help no matter what you need. I loved being greeted with a 'Welcome Home!' every time we came back to the resort. It makes you feel like never leaving! I truly enjoyed our stay at Kidani Village. Waking up to coffee and wildlife, and ending the day with a nice hot shower (with awesome water pressure!) were two of my favorite parts of each day!
On a side note – this year we traveled with a 4 month old. I was so nervous! He ended up being so easy! I suggest you bring your own stroller if possible. It was so much nicer for my little guy. I always imagined parking and maneuvering a stroller would be a nightmare in the parks. To my surprise, it was much easier than I envisioned it would be. The cast members are so accommodating!
There were a couple of times I needed to take the stroller into a restaurant because my little guy was sleeping and they were happy to make it happen.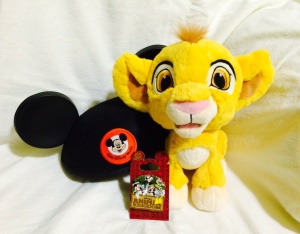 Also, when it comes to changing time or feeding time, the Baby Care Centers at the Parks are great! They provide a kitchen, changing tables, and a private nursing room as well as select baby items for purchase if needed. Overall, we enjoyed our trip and would gladly stay at Animal Kingdom Lodge again!
To make it all that more special, we of course had to pick up an Animal Kingdom Lodge pin to add to our collection. And I absolutely couldn't resist grabbing a baby Simba for my little guy from the Kidani gift shop!!! Our little guy may not be able to remember it, but we always will!