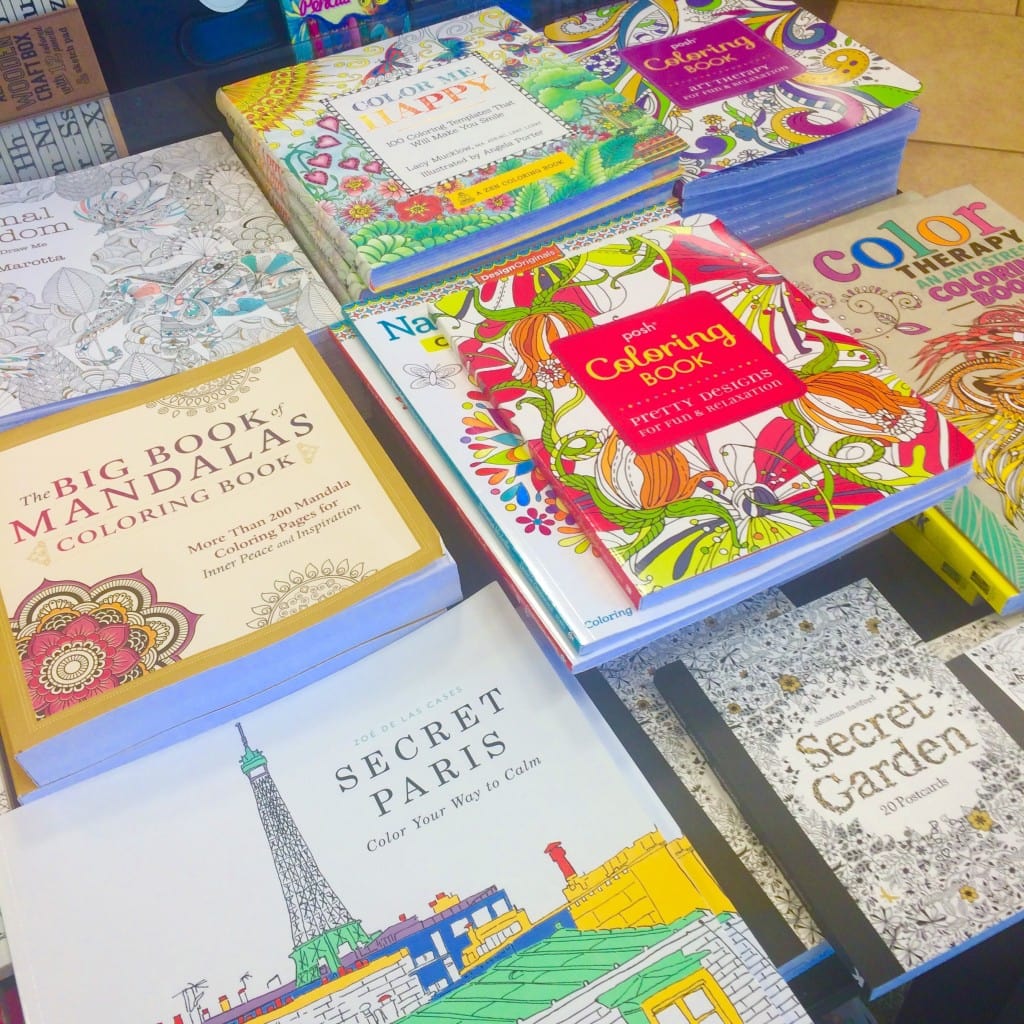 Adult coloring books are popular right now for one reason – they can instantly calm and soothe your jangled nerves! When all you need to think about is coloring inside the lines, with no fast-paced technology, downloads or electronic gadgets, it brings you back to childhood, when everything was much simpler.
We discovered first hand how calming coloring can be. When we visited the Crayola Experience in Orlando, even though it's a loud and raucous environment, the simple act of holding a crayon and letting your imagination soar made you feel like a kid again. In today's world, it's nice to feel carefree and without worries for just a few minutes.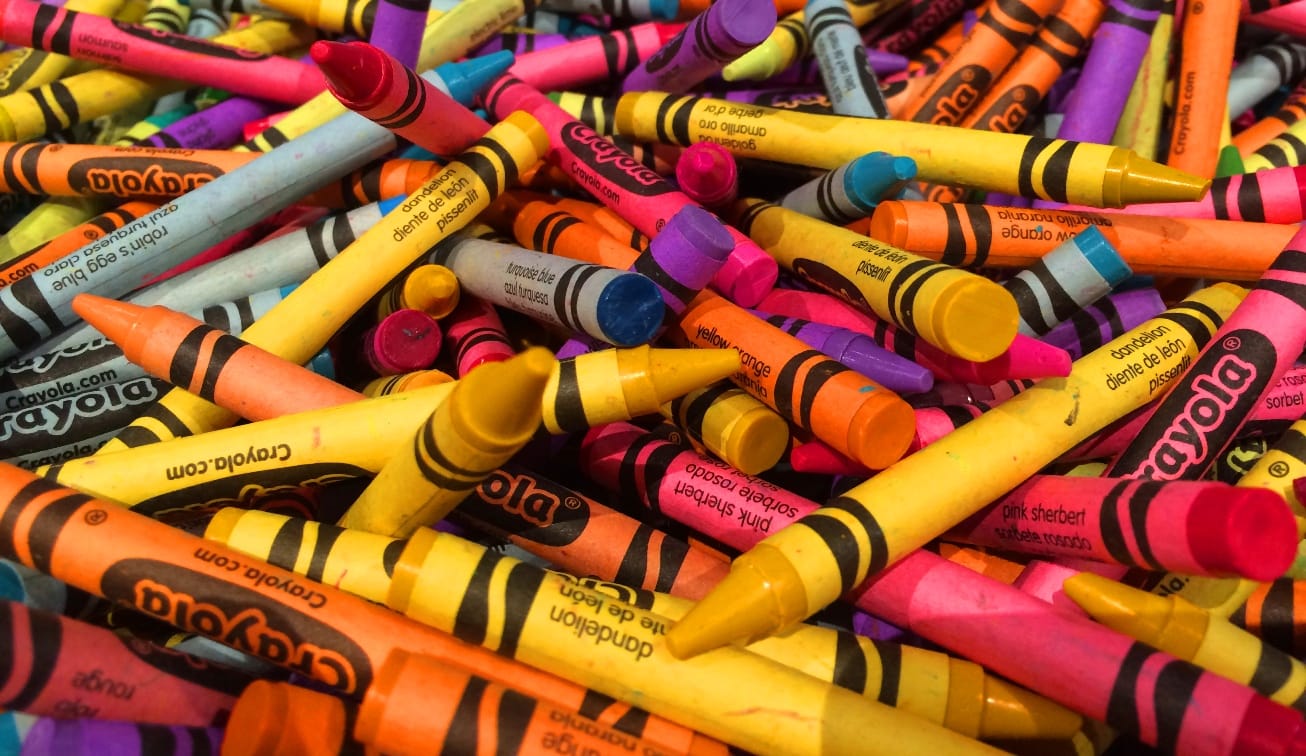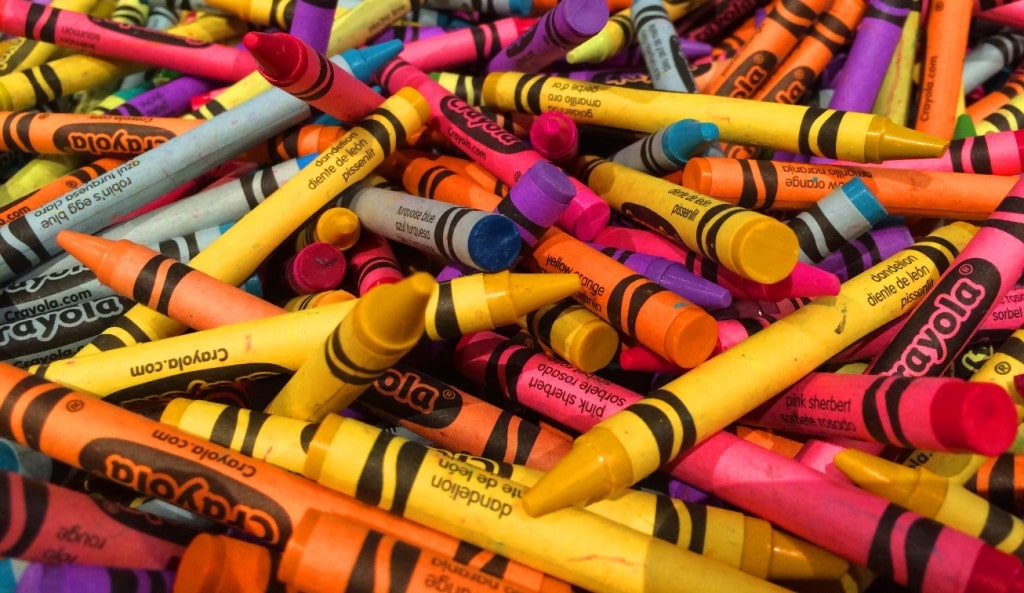 Then, we came home and tried out an adult coloring book for ourselves. You know what? It really is relaxing, as long as you don't stress about the final outcome and just color in and have fun as your doing it (kind of a metaphor for life, too, don't you think?!?)
Why is coloring relaxing? Because it calms the mind while occupying the hands. Coloring stimulates brain areas related to motor skills and creativity. And coloring also makes you still in the moment, concentrating on only one task at hand.
So here is our list of a few of our favorite coloring books for stress relief and relaxation. At less than $10, these are an affordable indulgence! There are many more out there (some of which are so freakin' detailed that they would lead to MORE stress and not less, as far as we're concerned!) Grab a colored pencil or old-fashioned crayon, open up a page, and let the cares of the world disappear, at least for a little bit.
(Note: This post contains affiliate links. They add NO cost to you, but help us support and maintain this site. You'd make us really happy if you could use these links!)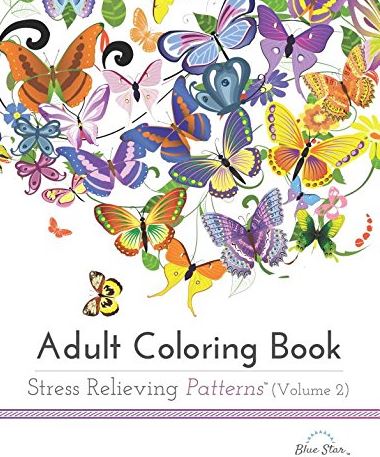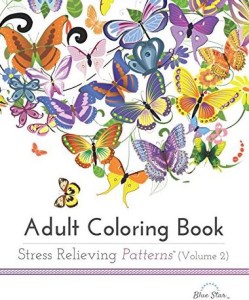 Adult Coloring Book: Stress Relieving Patterns Volume 2
This is the second volume of the Stress Relieving Patterns book. With more than 40 patterns, there's a little something for everyone.
Whether you're just a beginner at coloring or an expert at complex patterns, you'll find stress relief with these coloring book pages.
There are more than 50 original designs in this book. Among the floral coloring book pages are designs of blooming bouquets, mandalas, repeating patterns and pages that will be worthy of framing once you have colored them in.
As is the case with most coloring books, the designs are only on one page (without a print on the back of the page) so you can use markers if you'd like to color, without bleeding into another design.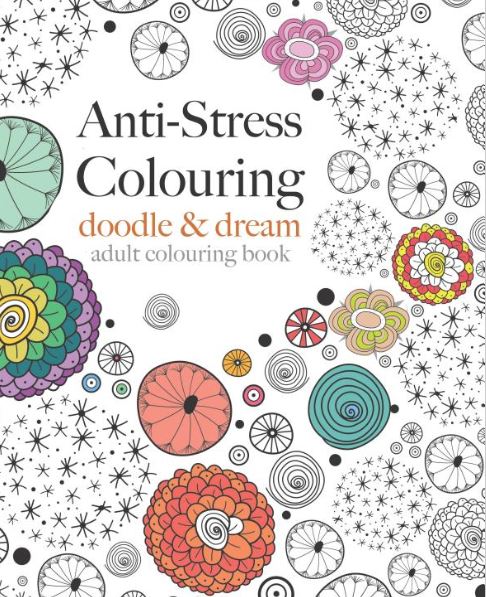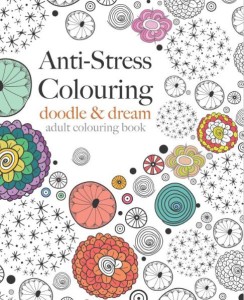 Anti-Stress Colouring: Doodle and Dream
The name says it all.
De-stress and let your dreams soar as you focus on coloring in intricate designs that are almost mesmerizing in their ability to reduce stress.
Each of the drawings is accompanied by inspirational quotes for you to focus on to give you sweet dreams and happy thoughts.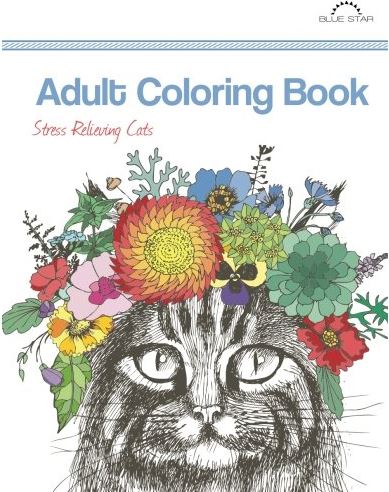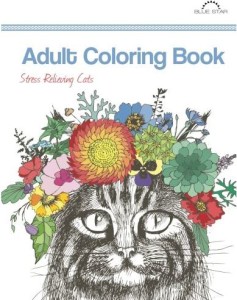 Adult Coloring Book: Stress Relieving Cats
When cat videos aren't enough to get over the stress of the day, here comes the next best thing – coloring cats! Or, color in this coloring book while watching cat videos on You Tube!
More than 30 designs of furry friends are available in this coloring book. A variety of breeds, poses and styles of cats means that you might find a design that looks like your pet. Beginner to expert-level designs are included.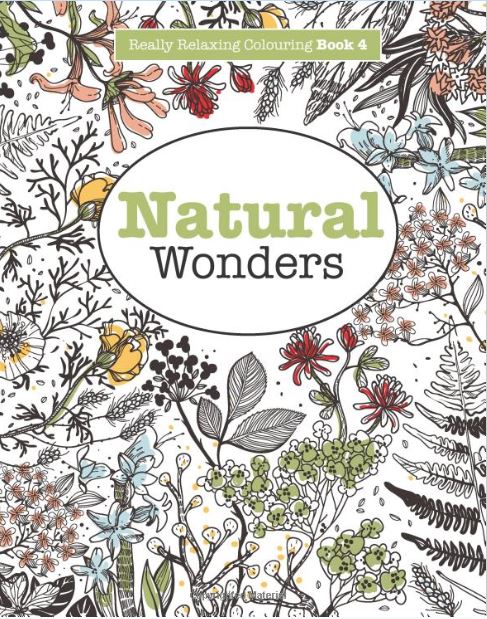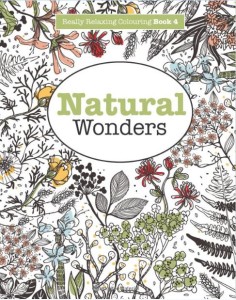 Natural Wonders: A Colorful Journey Through the Natural World
There is an entire 'Really Relaxing Colouring Book' series and this one based on nature ideas and images is really unique, compared to other graphic-intensive books.
We really like the seashells page, along with repeating images of leaves, flowers and other natural wonders. You know how being out in nature can help reduce stress, so why not combine nature with the stress relieving properties of coloring, too?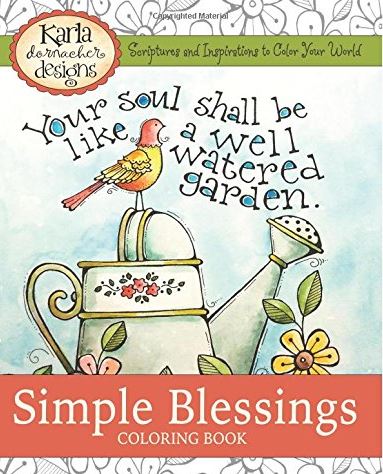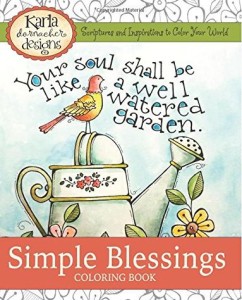 Simple Blessings: Coloring Designs to Encourage Your Heart
A combination of fun designs and wise words from the heart make up this coloring book. Each page is worthy of framing for continued inspiration long after you are done coloring.
There are 23 designs in this book. Bible verses and inspirational quotes are used for quiet reflection and peaceful encouragement. This is one of the few rare coloring books that speaks to your heart, in addition to providing stress relief through coloring.
Graphic designs so gorgeous you're going to want to frame them all!
Think about the calming scripture and what it means in your life while coloring the designs.
There are 24 floral designs, each with a Bible verse or Psalm.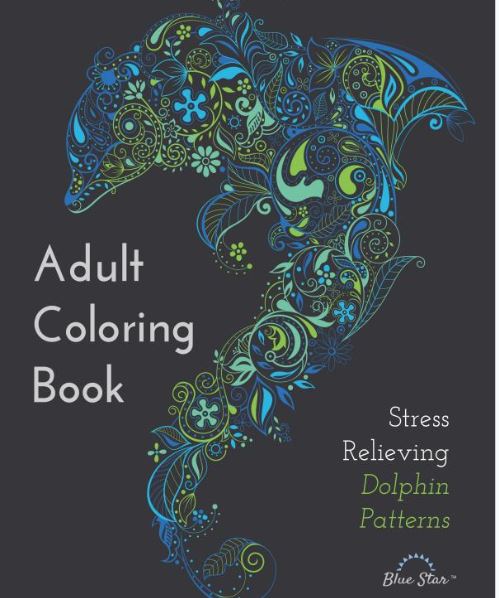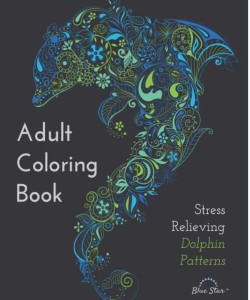 Adult Coloring Book: Stress Relieving Dolphin Patterns
This reminds us of Wyland, who has a beautiful gallery at the Boardwalk Resort at Walt Disney World, and several more around the U.S.
This adult coloring cook combines the love of dolphins and the sea with 30 designs. Each coloring page features a dolphin in a variety of scenes and differing design patterns. Ideal for beginners to experts.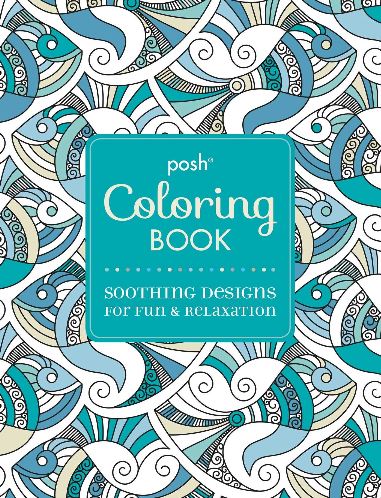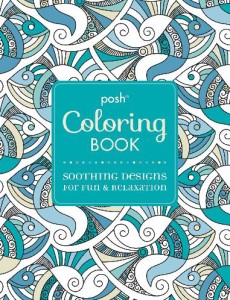 Posh Adult Coloring Book: Soothing Designs for Fun and Relaxation
The creative alternative to counting sheep, is what the publisher of this book says.
There are more than 100 pages of patterns to color with intricate designs to help you relax and unwind from a busy day, making this one of the largest coloring books on the list.
Bonus! We found this personalized adult coloring book from Put Me in the Story after our list was compiled. This one is great, too! Check out our video of flipping through the coloring book.
(Note: This post contains affiliate links. They add NO cost to you, but help us support and maintain this site. You'd make us really happy if you could use these links!) #adultcoloringbooks