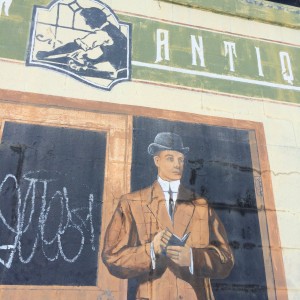 Looking for antiques in Orlando, or just a great afternoon of shopping? Then head to the Orlando Design District on North Orange Avenue near downtown Orlando for eclectic finds, good eats and a great time.
The small section of N. Orange Avenue that has antique shops also boasts a variety of other eclectic finds, such as a brightly colored gelati and ice cream shop, comic book art, a psychic, a bicycle shop and a retro music store.
This video is a 360 degree look of one section of North Orange Avenue:
One of the most impressive stores on my recent outing was A & T Antiques. This store is MASSIVE!!! In fact, it's 20,000 square feet. I walked in and was surprised to find the store just kept going back and back, encompassing a warehouse section that was two stories tall, as well as two stories indoors, too. There are a wide array of antiques, but also contemporary finds, too, along with design services at this family-owned business since 1975.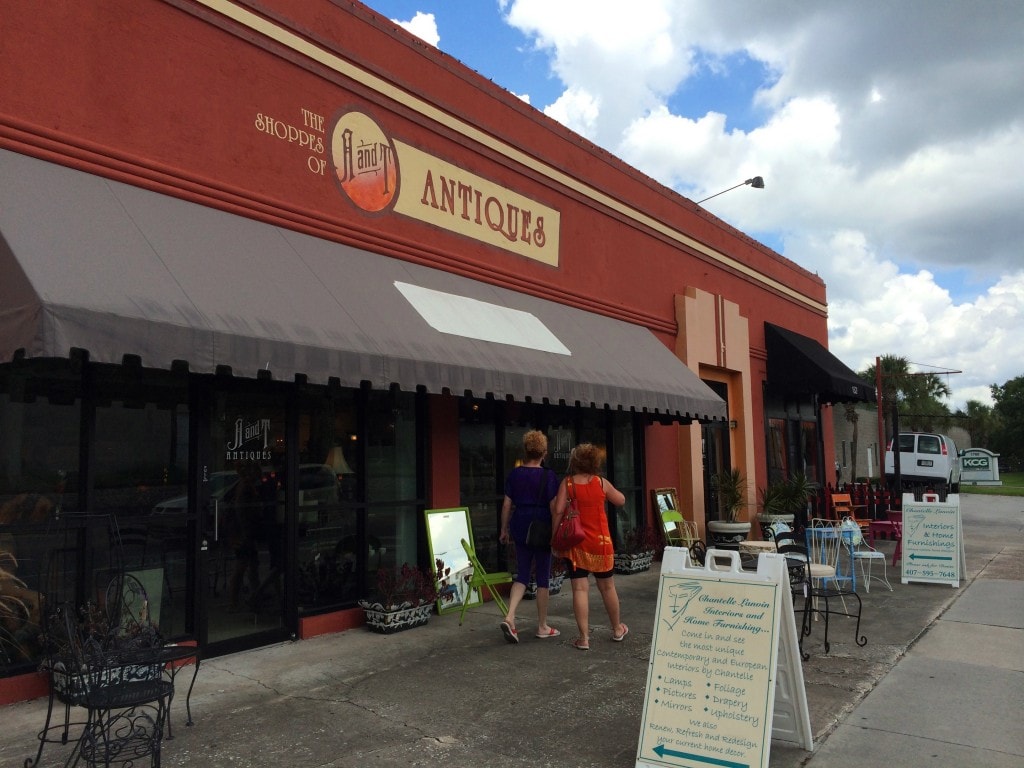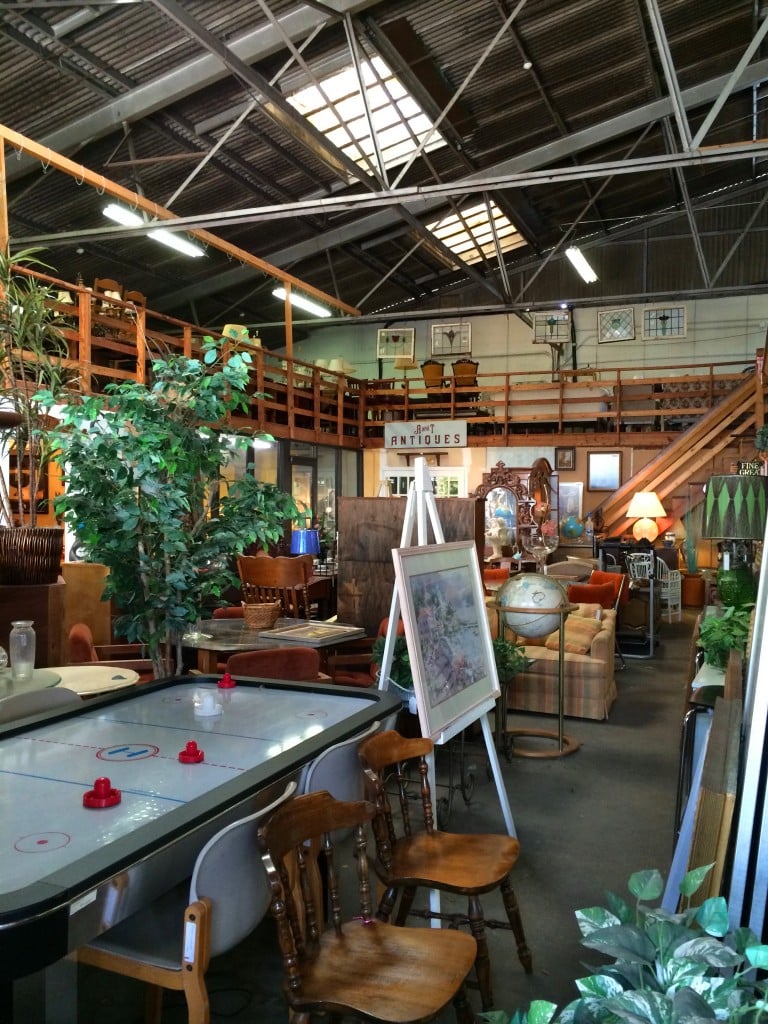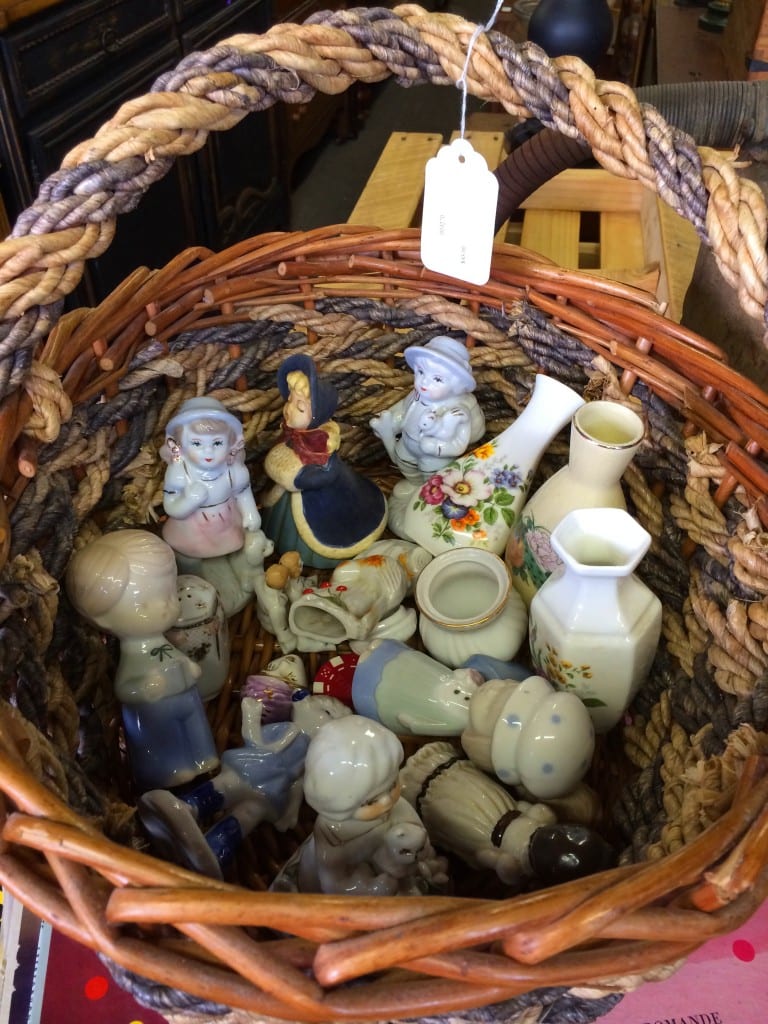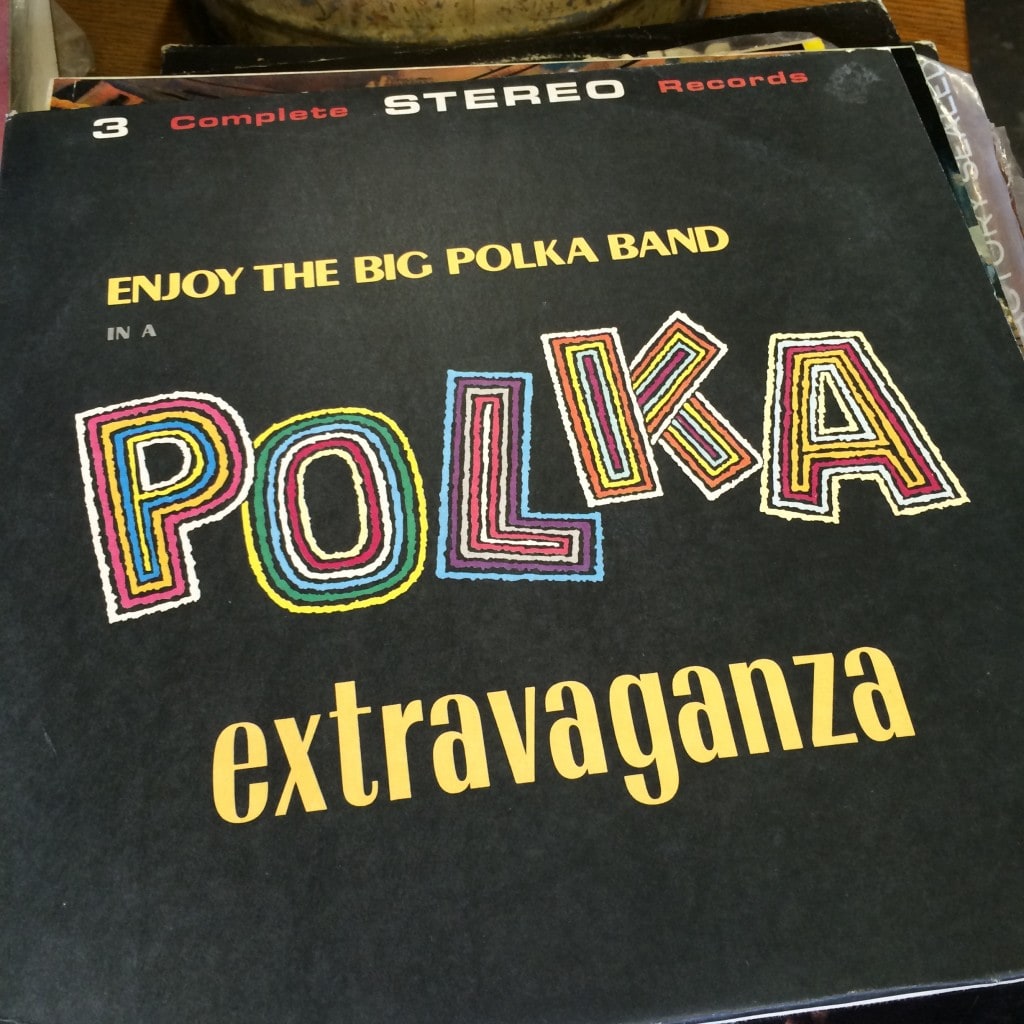 Next door to A & T Antiques is 1618 Something Different, where I literally felt that I had walked into the 1970s. This store is full of eclectic design, mainly furniture and retro pieces. It's a groovy stop along your antiques stroll, that's for sure.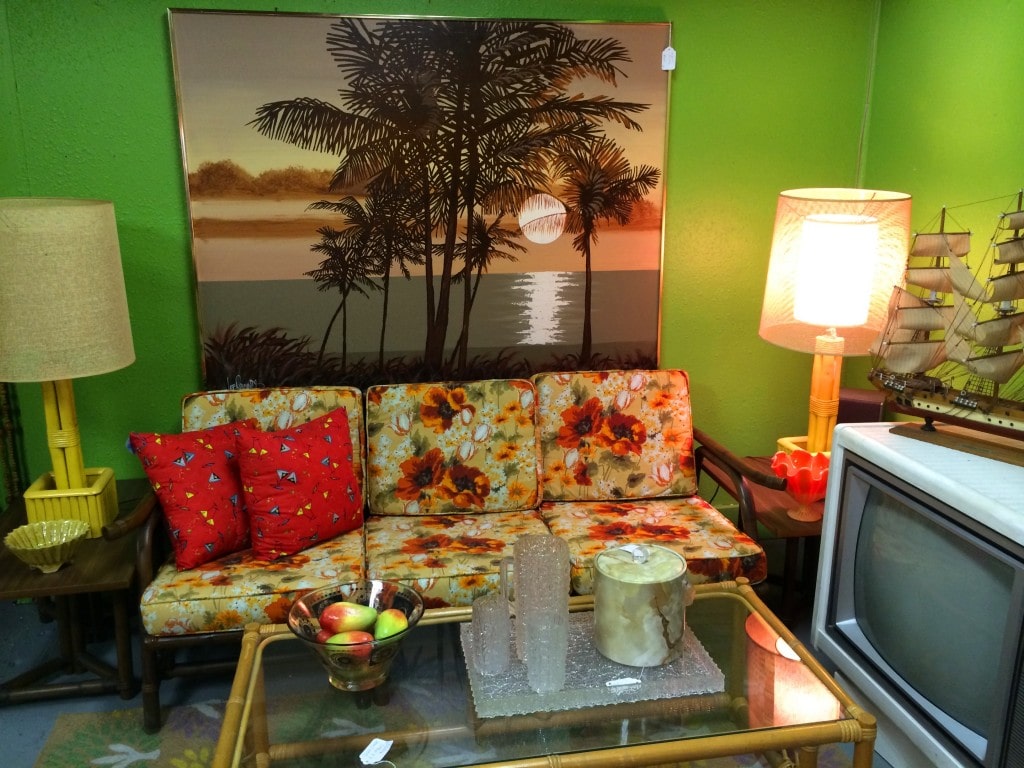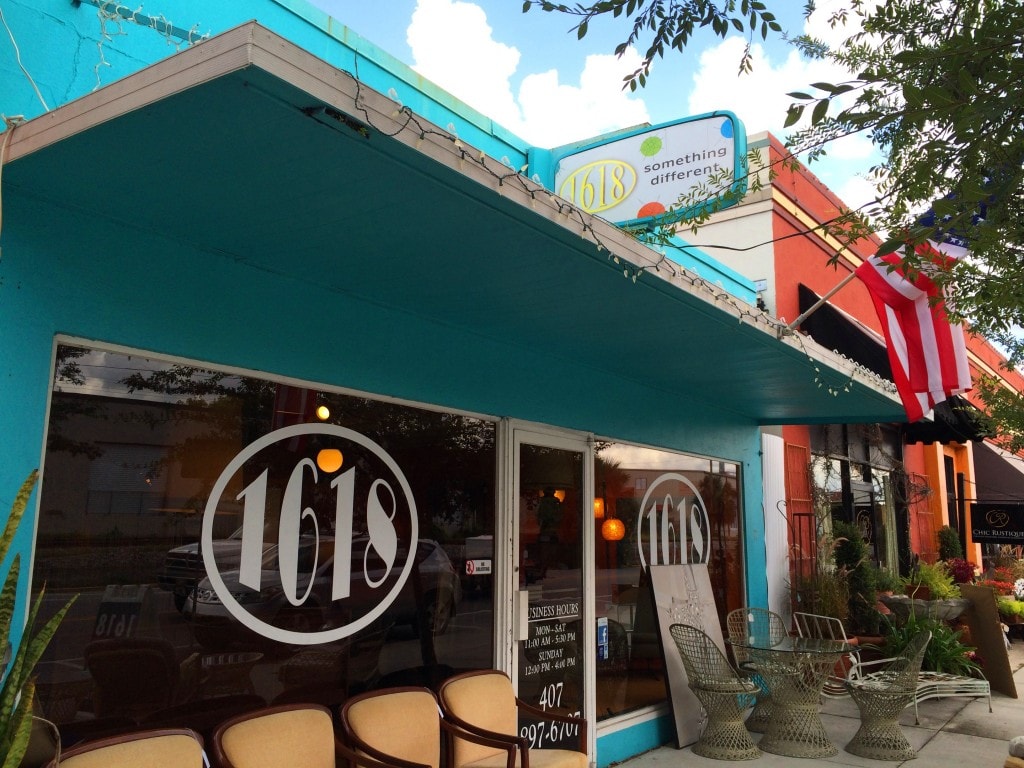 Chic Rustique is also located in the grouping of these stores, and while I didn't look around because I have an aversion to fragrances and smelled something as soon as I got in the store, it looked cute and I would have like to browse.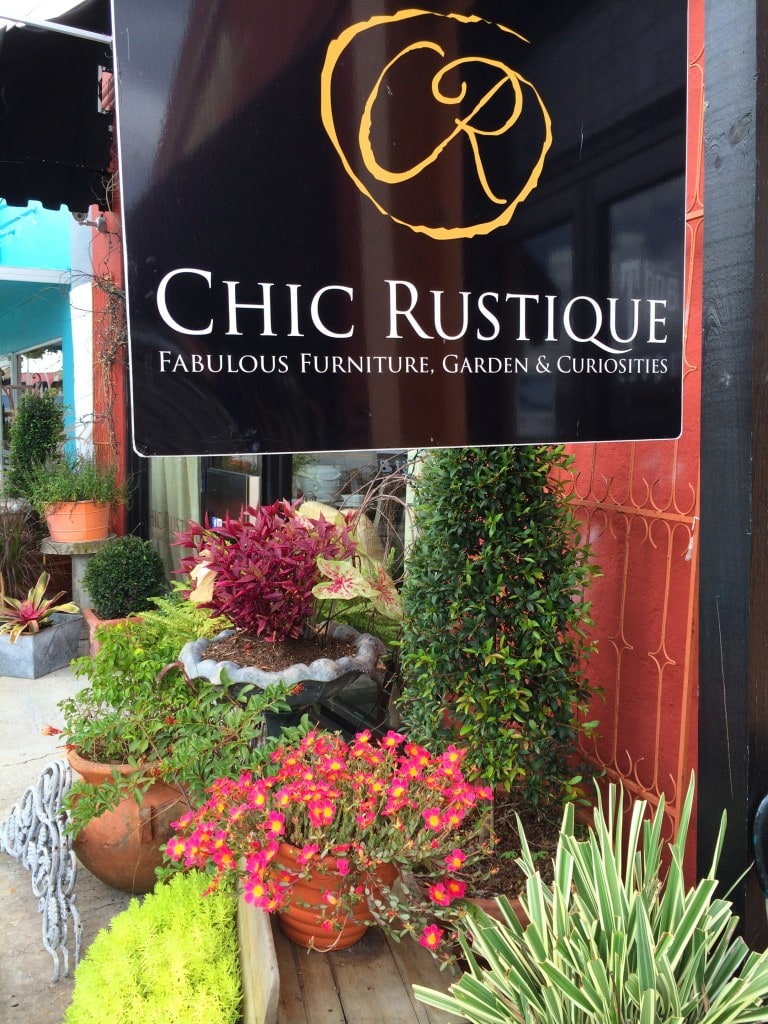 A block away is Washburn Imports and the Imperial Wine Bar and Beer Garden. Washburn Imports Orlando is one of two shops in central Florida (the other one is in Sanford). This huge store is like a warehouse for massive wood furniture and antiques with an Asian or Indian flair. It's impressive to walk through, but expect large scale purchases here.
The awesome thing about this antique store has got to be the bar located in the middle of the store. Cozy up at night to wines while surrounded by antiques, or consider a Sunday brunch with in-house prepared food that starts at 4 p.m. (yes, that's right, it's 4 p.m. brunch!). A food truck often is parked outside during bar hours, just check the schedule online.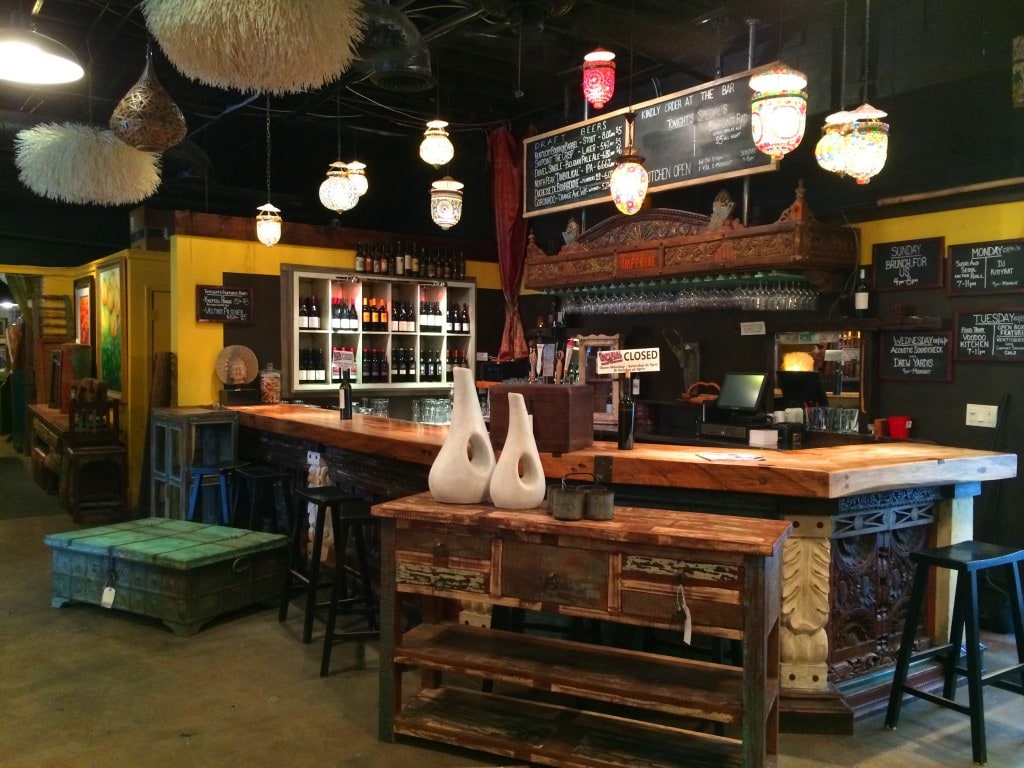 Speaking of dining surrounded by antiques….. that seems to be a common thread in the Orlando Design District. A block away at White Wolf Café, the indoors is a veritable antique showcase, with a sign proudly proclaiming that they'll buy your antiques. The food is hearty and breakfast is a big draw at this restaurant. I was a little surprised at the prices, thinking it would be less expensive as a café.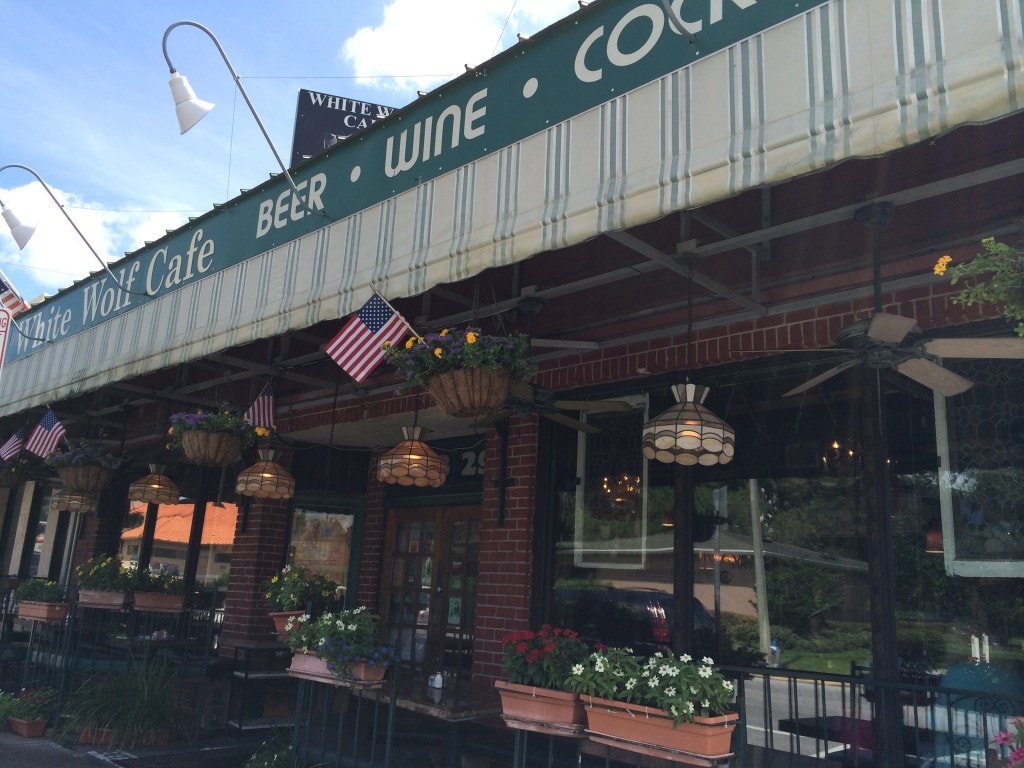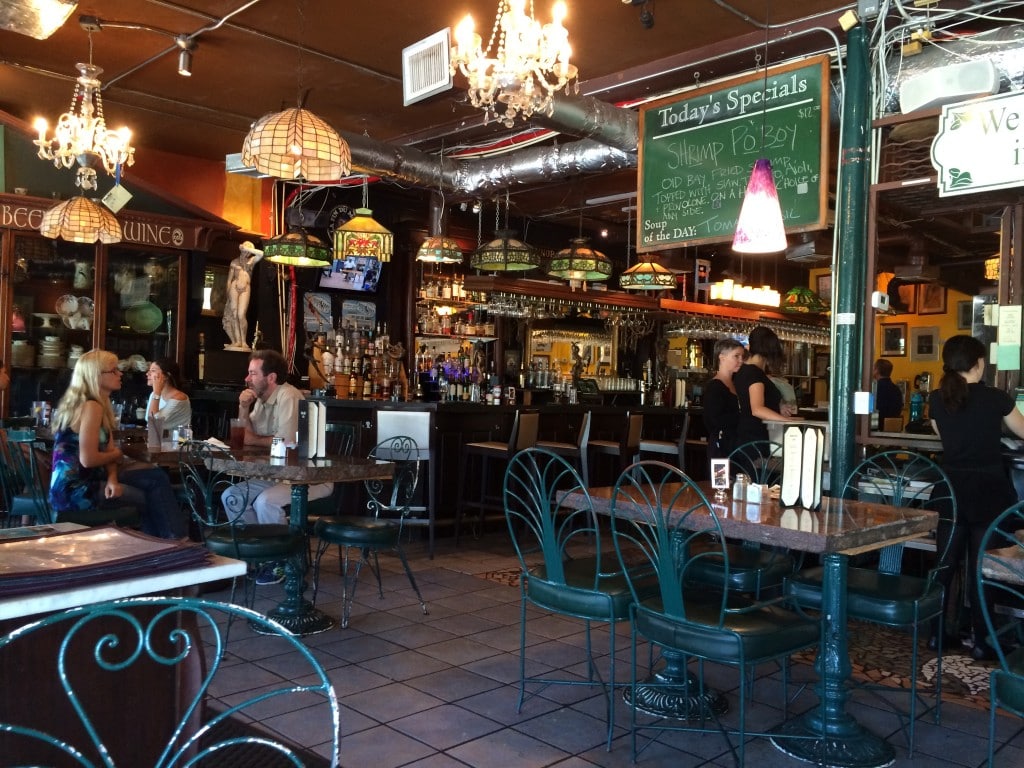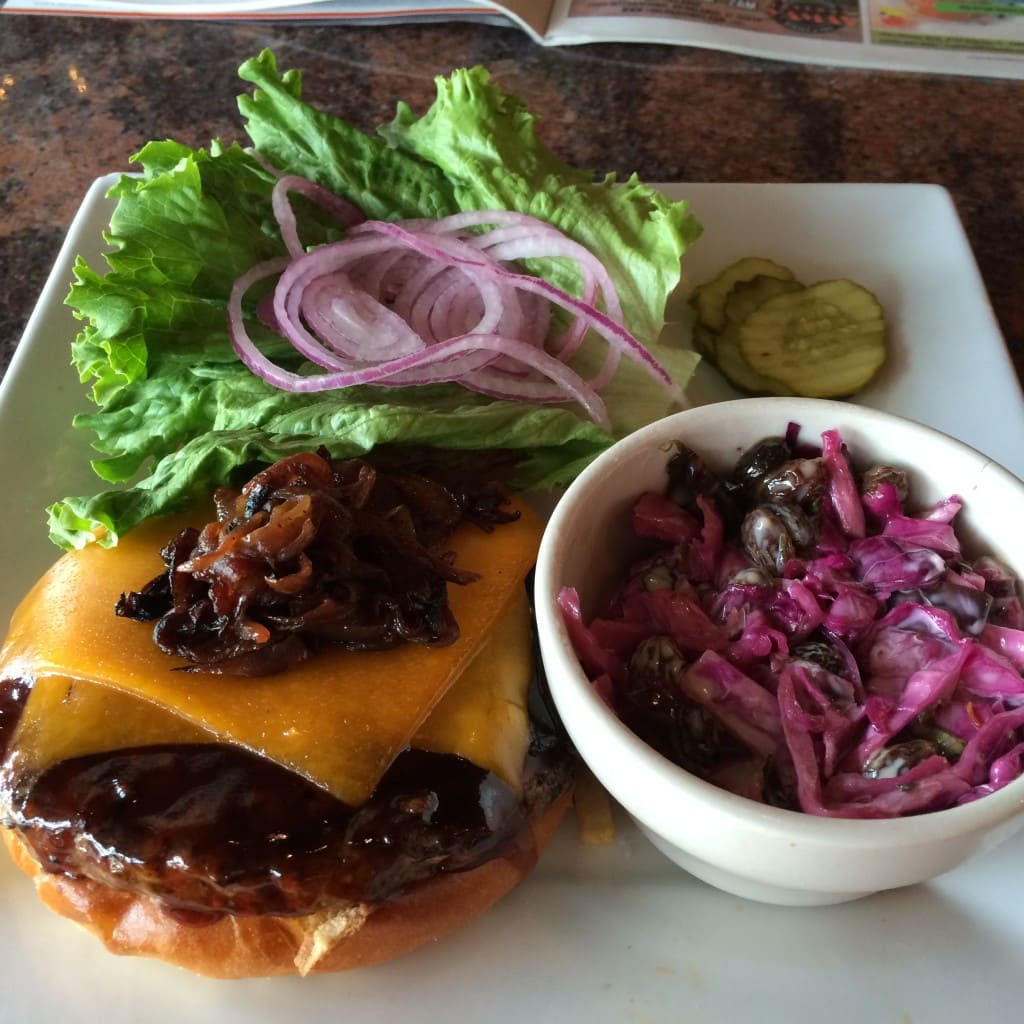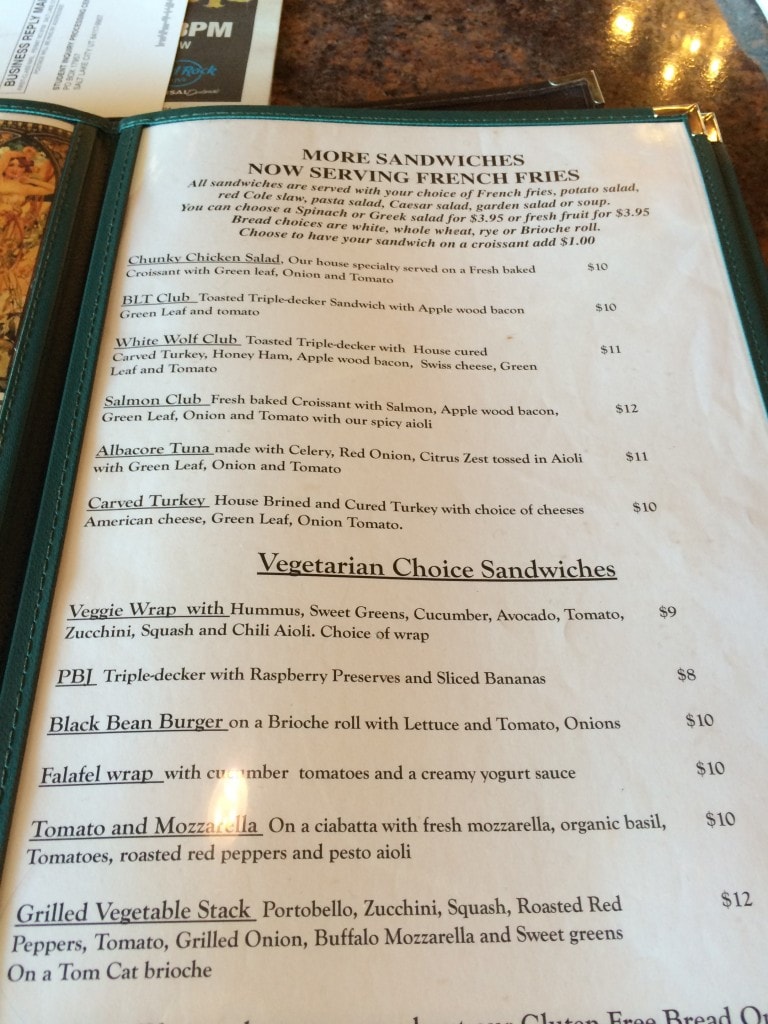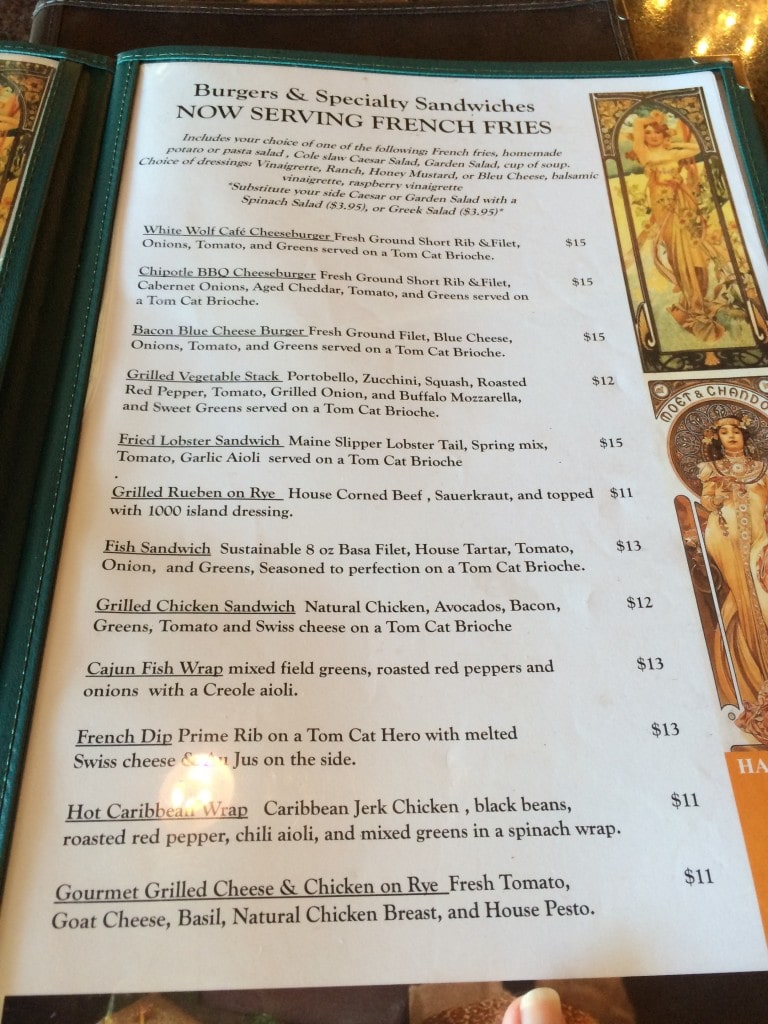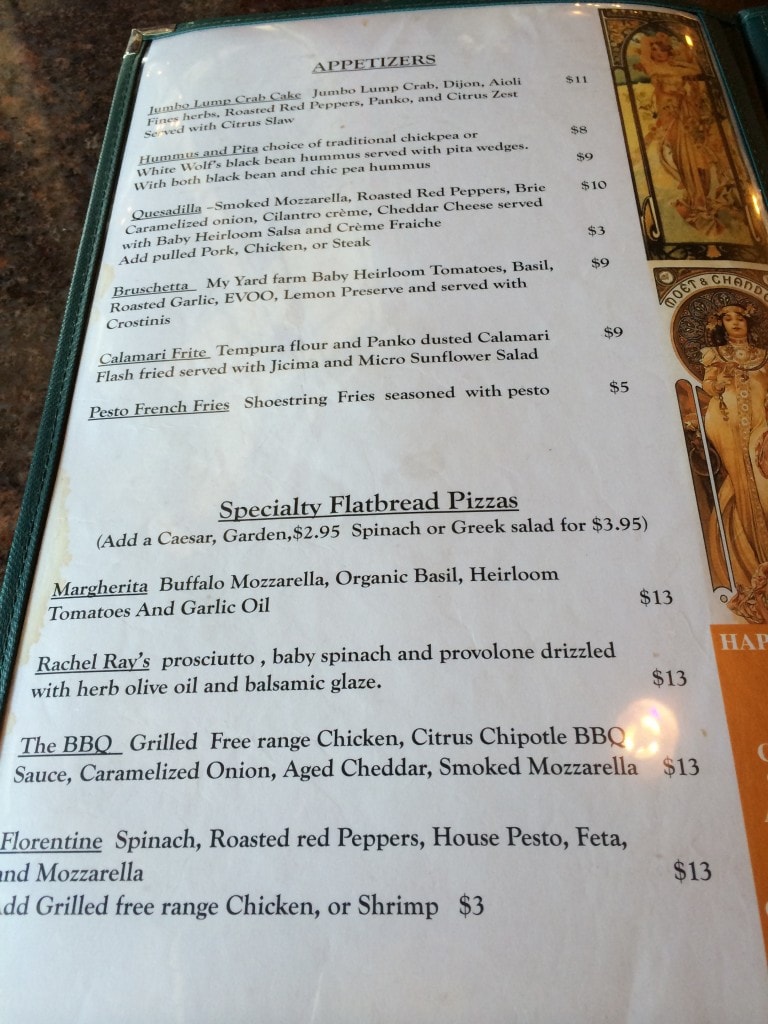 Just want a quick bite to eat? Then try out the super brightly colored Twisted Bliss Ice Cream with desserts and chili dogs.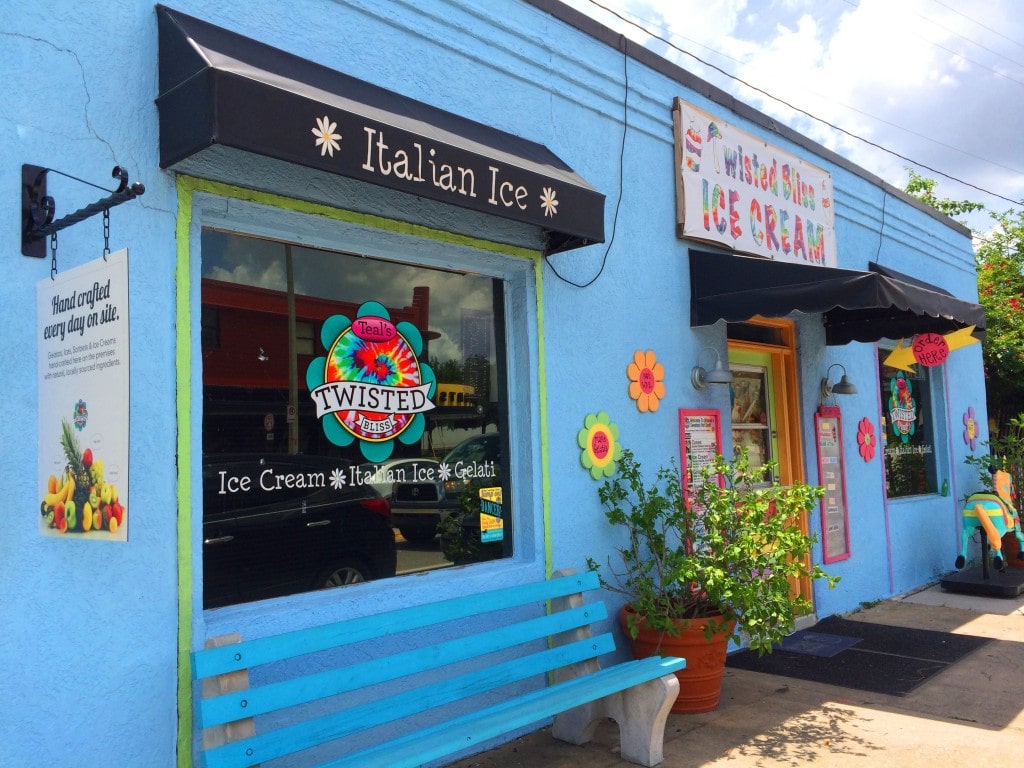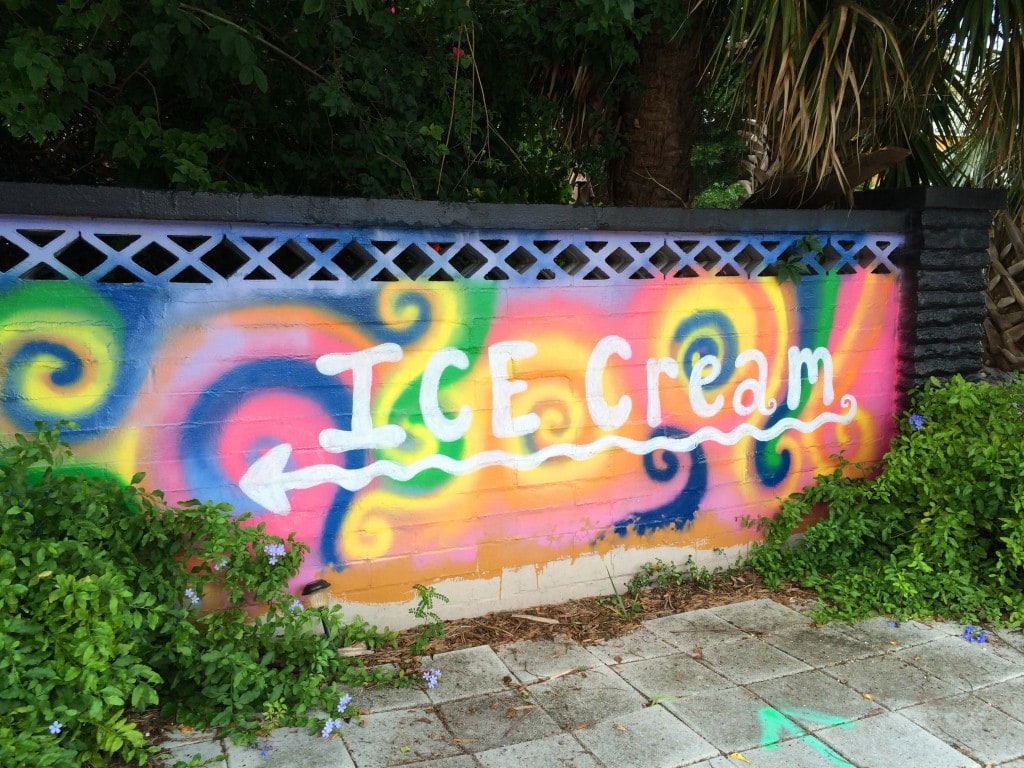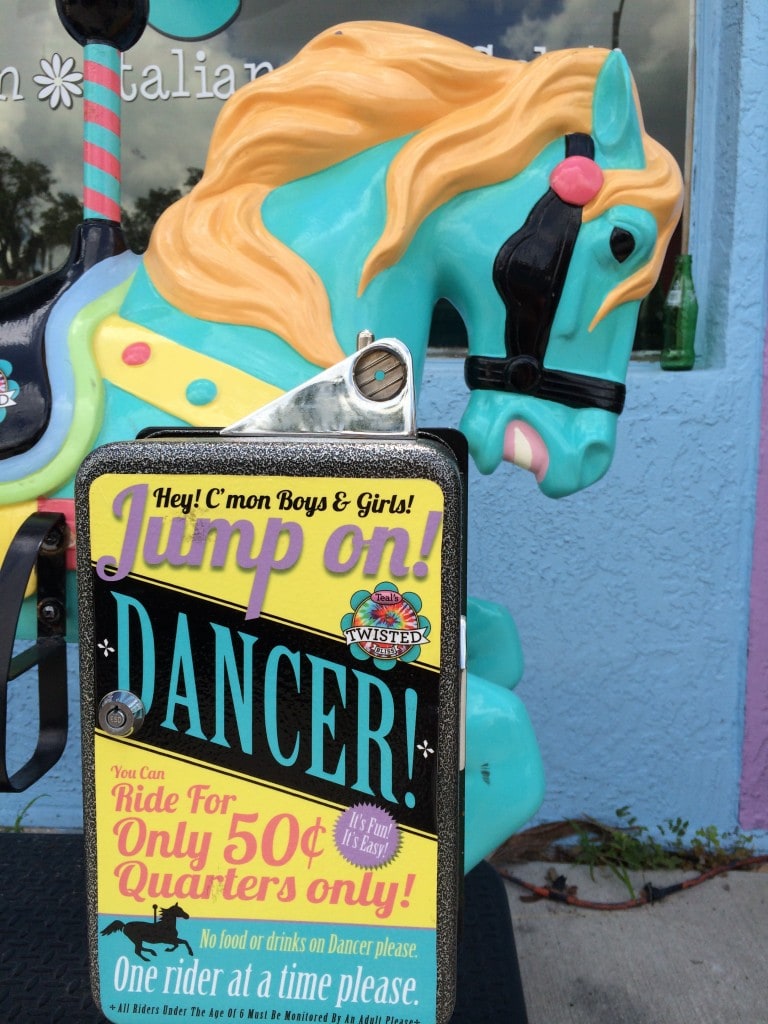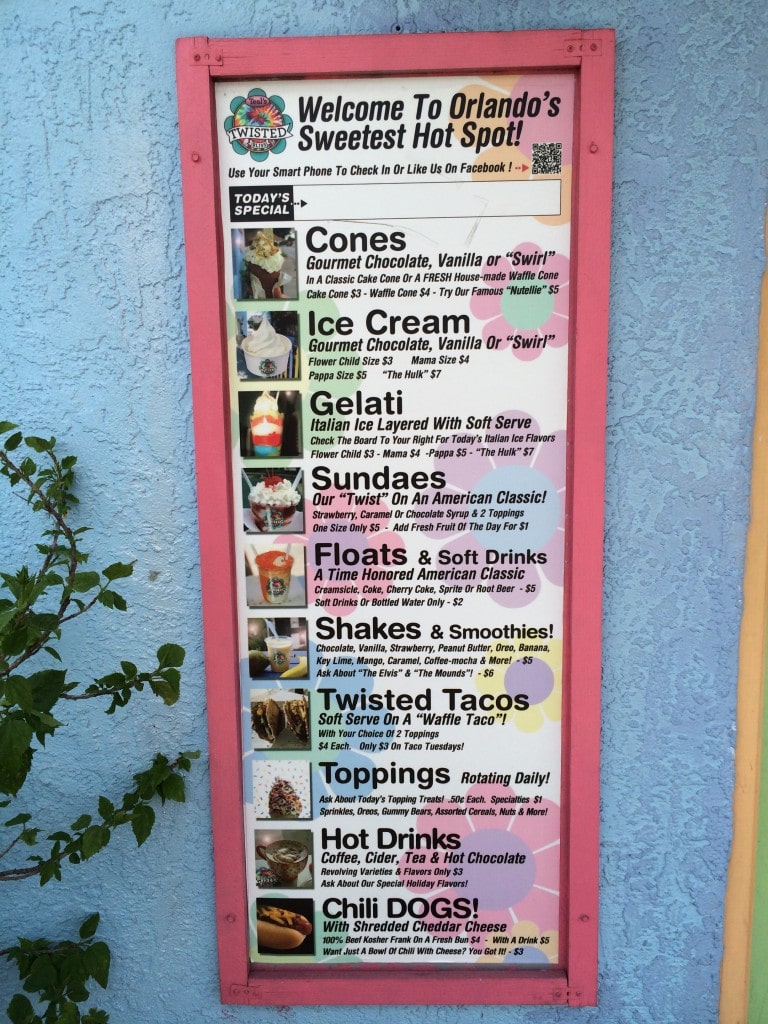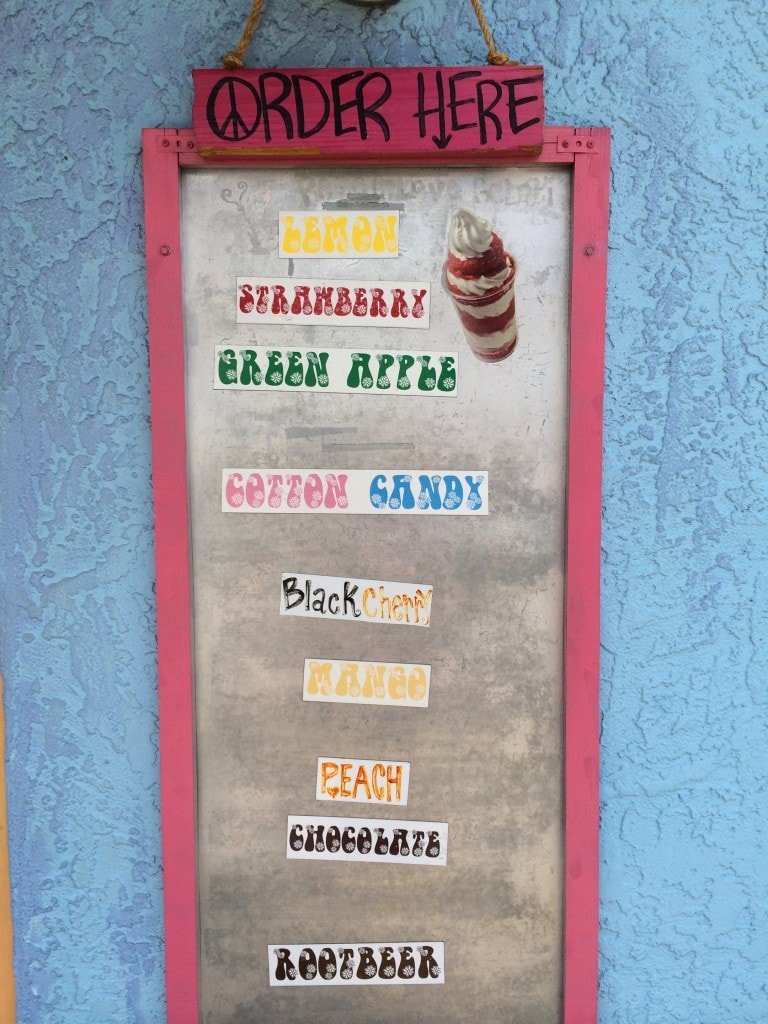 Also located really close by is The Greek Corner, one of my favorite restaurants in Orlando with great Greek food overlooking Lake Ivanhoe. Backhaus Orlando, a German bakery and café with a mouth-watering display of pastries, as well as made-to-order sandwiches and a fine selection of German foods, is also located across the lake.
With the train tracks parallel to North Orange Avenue, chances are good that you might be able to hear the train coming down the tracks and get some great photography of Sunrail or other trains, too, while you're shopping.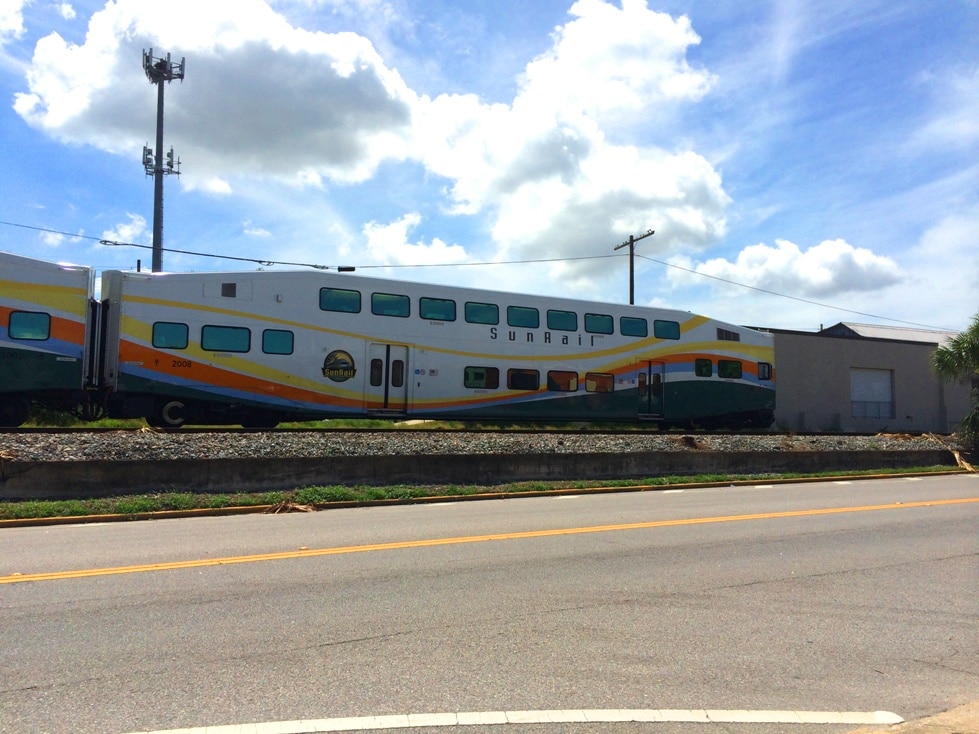 The Orlando Design District (because it seems everything in Orlando has some sort of "name" all of a sudden!) encompasses so much more than just this one section of shopping on North Orange Avenue. If you truly want to see all of the 'District' you'll need to head over a few streets. Otherwise, this stroll is a pleasant 2-4 hours of shopping and eating at a leisurely pace perfect for any afternoon.