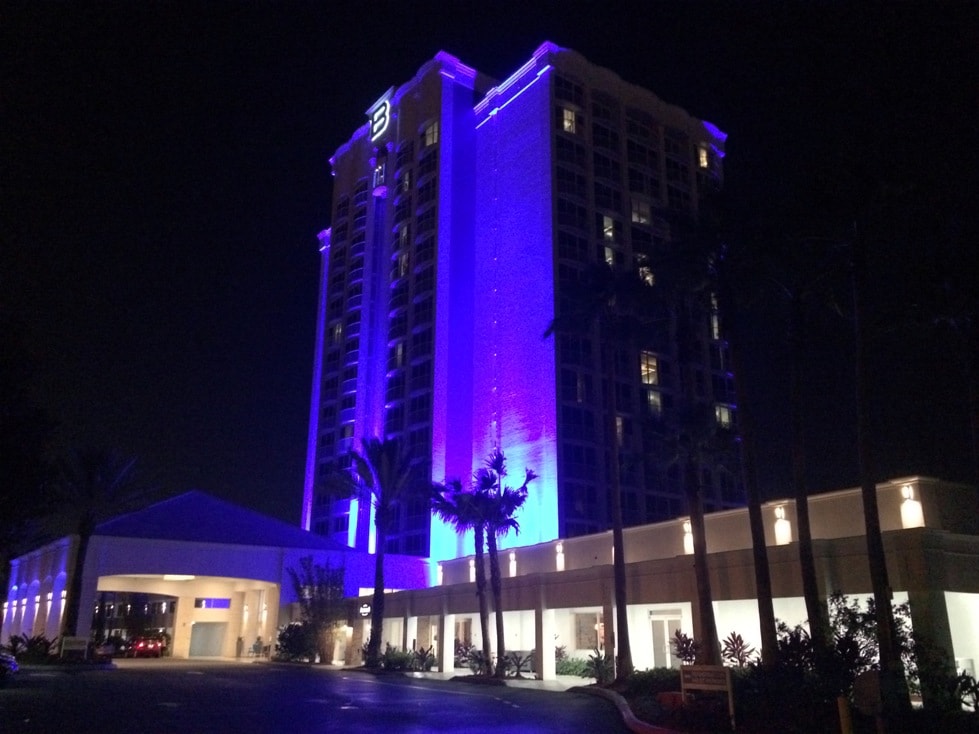 Looking for a fun, affordable place to stay at Walt Disney World that's close to all of the action? Well, have I got a place for you!
The B Resort and Spa Lake Buena Vista is close to all of the action near Downtown Disney (soon to be renamed Disney Springs). As one of the Downtown Disney Resort Area Hotels, it's located on Disney property and is an Official Walt Disney World Resort Hotel. And it's super affordable (room rates routinely start around $85 for Florida or Georgia residents, $99 otherwise).
Watch our video for a tour of Room 1616 and the view, described in detail below:
With inexpensive rates, Disney World transportation, lots of amenities (including a pool!), and a convenient location that lets you skip all the hassle of driving to Downtown Disney recently, it's a perfect location for a staycation for Florida residents, or a great deal for visitors coming to spend a week at Walt Disney World.
We recently spent a weekend at the B Resort and Spa Lake Buena Vista and had such an amazing time! There is nothing like being able to just walk out the door and walk to Downtown Disney (only a 6 minute stroll). With all of the construction taking place in Downtown Disney, and the massive lines of traffic, wouldn't it be so much better to simply spend the night and walk to all of the food and shopping in Downtown Disney?
Upon checking in, you'll notice the fresh, colorful and airy vibe of the resort. With white walls and lots of colorful artwork, the resort is playful and fun without being stark or too modern. It's a fun place that's unlike the décor of any other resort on property that we've been to. The B Resort is young and modern and hip and we like that.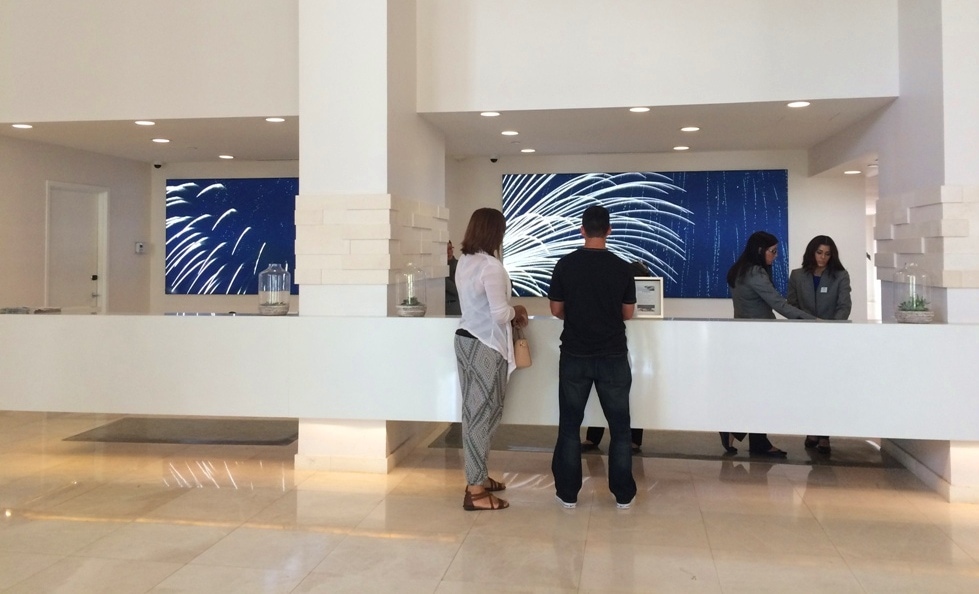 The B Resort at the Walt Disney World Resort is just one of an expanding chain of resorts, including a location in Ft. Lauderdale, Marathon Key, Florida and Savannah, Georgia.
The B Resort on Disney property has 394 guest rooms and suites, all of which are newly renovated (the B Resort just opened in Downtown Disney in June 2014). We stayed in a Stunning Park King Room, which is located on floors 12-17 with views overlooking Downtown Disney, including Epcot and it's fireworks display.
Our room was 1616, and might I say this room was HUGE!! Seriously, it was a King Size bed with pull-out couch, but there was ample space to move around. The bathroom was massive, too, with a walk-in shower that spanned the entire width of the bathroom. (Watch the video to see how big it is!)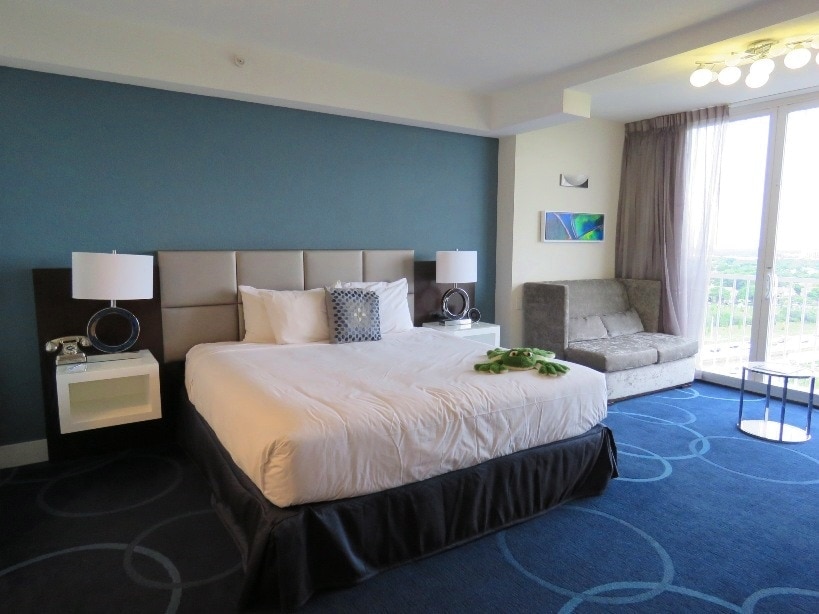 Instantly, the first thing that you focus on is the view outside the window. Floor to ceiling windows overlooking Downtown Disney showed off the entertainment area in a vantage point often not enjoyed. We could even see the hotels and major attractions spanning the Orlando area skyline around the Walt Disney World Resort.
When the Characters in Flight hot air balloon went up, we saw it hovering over Downtown Disney. When the Rainforest Cafe's volcano erupted with flames, it was a stunning show from our room. You can see Planet Hollywood and the Genie popping up out of World of Disney.
And then when Epcot's Illuminations fireworks show started, we could see the fireworks over Spaceship Earth.
What was a HUGE surprise, though, was watching Disney's Hollywood Studios fireworks display from our room. Because Disney's Hollywood Studios does not have regularly scheduled fireworks, it's not ever talked about in marketing materials. When they do have fireworks, though, such as the Star Wars Weekends fireworks show we saw for two nights, the show is absolutely amazing from this view!
(P.S. If my crappy Canon Powershot SX60 HS could take any decent night time photos or videos, I'd be sharing it. But that camera sucks)
It's a shame that you can't open the sliding glass doors for a better view of the fireworks (they only open a few inches wide), so you've got to take pictures and videos through glass. However, the show is absolutely fantastic!
On your bed when you check into the B Resort and Spa Lake Buena Vista is Benson the frog. It's part of their B Humane program, with proceeds donated to protect endangered species in each area that a B Resort is located. In Lake Buena Vista, it's the gopher frog. An internet contest named the stuffed frog Benson, and you can buy the stuffed animal in your room ($29).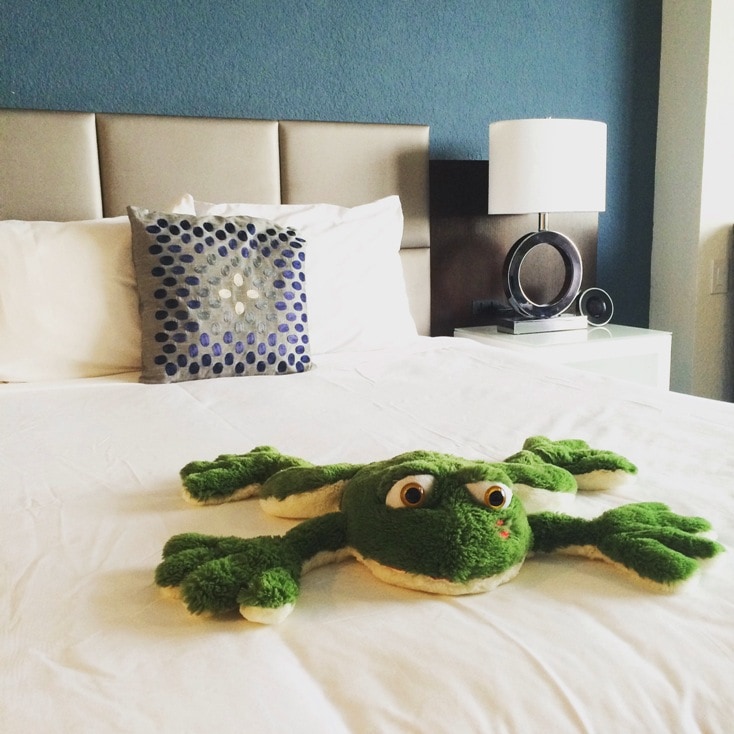 The bed is our room was amazing! Part of the Blissful Beds amenities at B Resorts, we found the bed to be incredibly comfortable for a great night's sleep.
In the bathroom, AVEDA toiletries were much appreciated.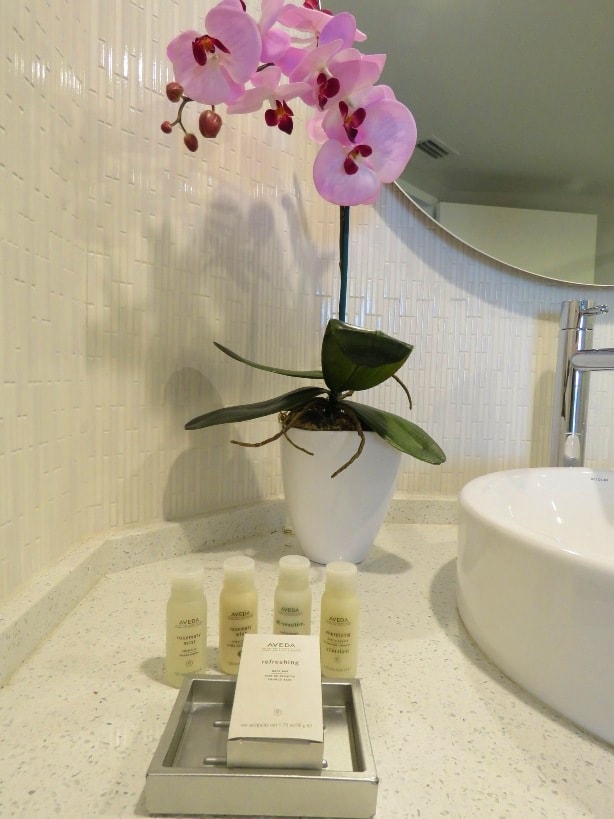 A mini refrigerator (designated for beverages, only) is in the room, which is great for chilling water bottles.
Complimentary Wifi was FREE and super fast! It could handle constant photo uploads on my part to Instagram and Facebook, which is pretty great if you know anything about some hotel's Wifi.
Beyond the room, the B Resort did not disappoint, either. First of all, their signature restaurant, American Q, is fabulous! (This restaurant is no longer at the B Resort.)
I've had the Flatbed Buffet before, which is seriously massive and hearty with great southern-inspired foods, but this time we indulged in some a la carte options, such as the Q Burger and the Sliced Texas Bark Beef Brisket, as well as many of the cocktails (FYI – Happy Hour at American Q is a splendid deal! Craft cocktails that are super strong for just $5.50 from 4-7 p.m.).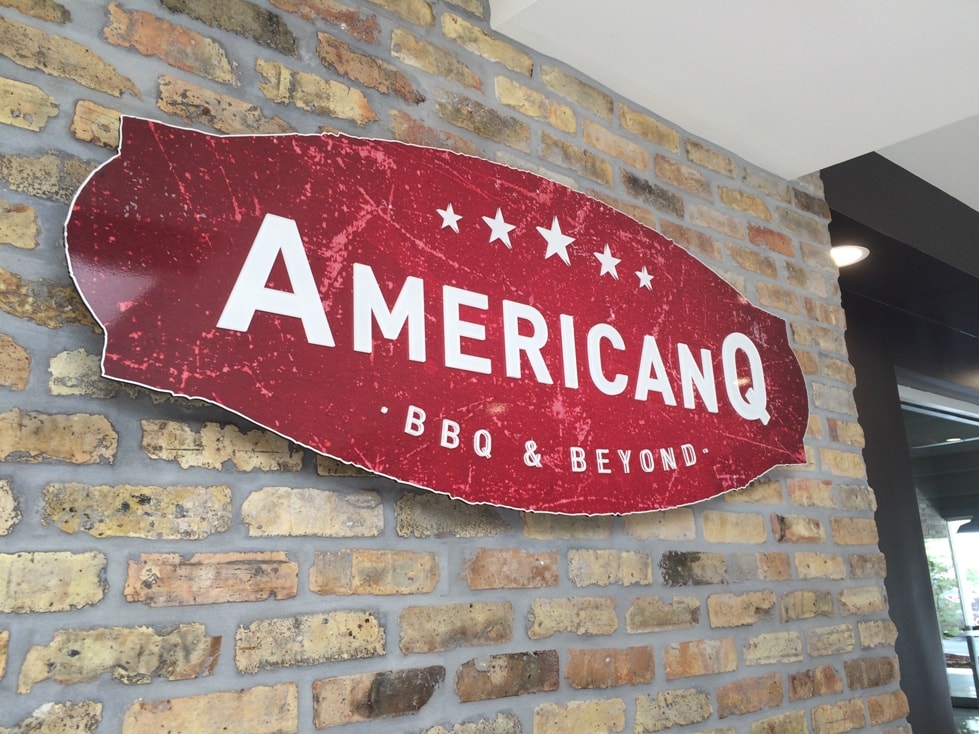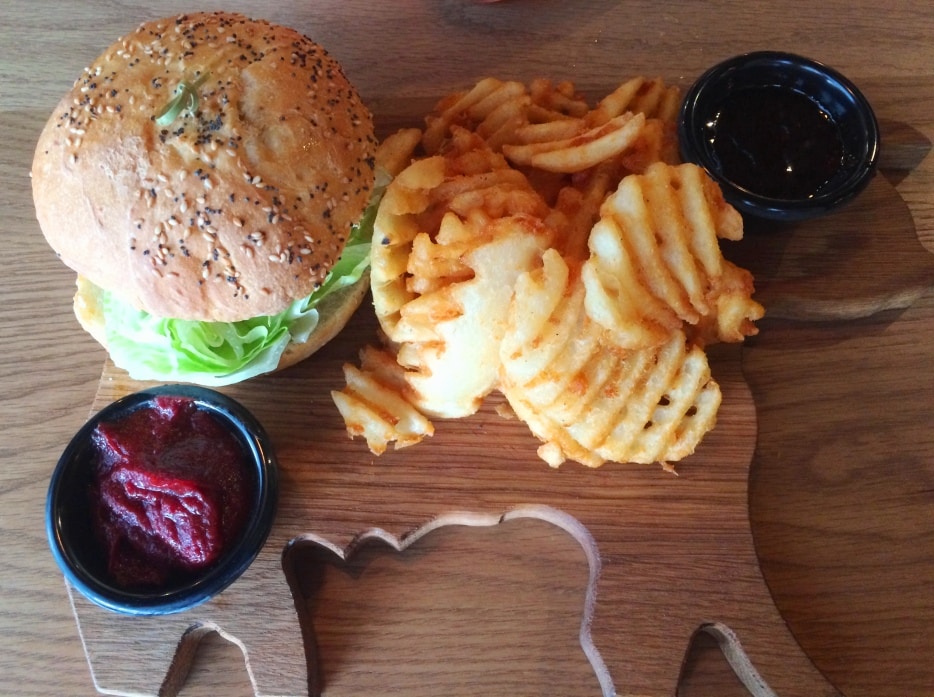 There is also a quick service shop known as the Pickup which has ready to go snacks, breakfasts, etc. We had a quick breakfast there one morning.
I got a bacon and egg croissant and my husband got a HUGE chocolate chip muffin and the bill was just over $6. Truly remarkable on Disney property 🙂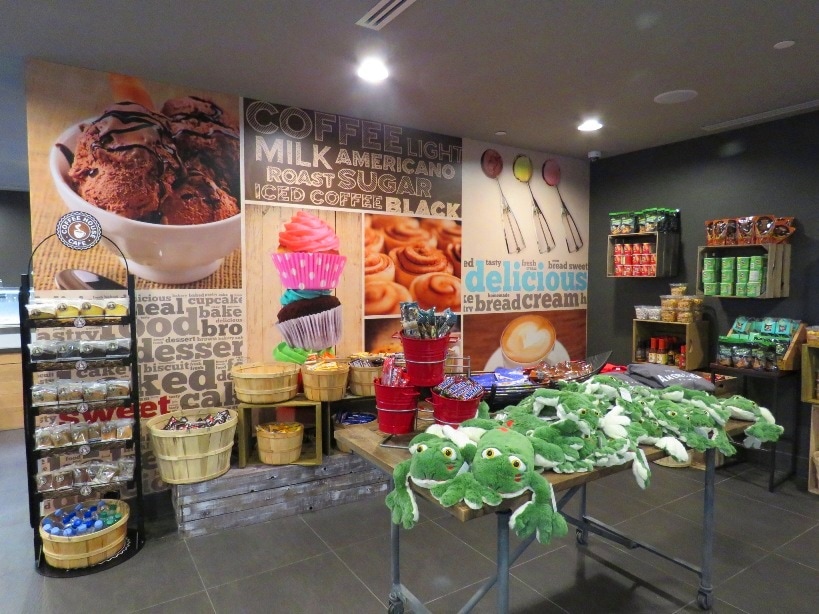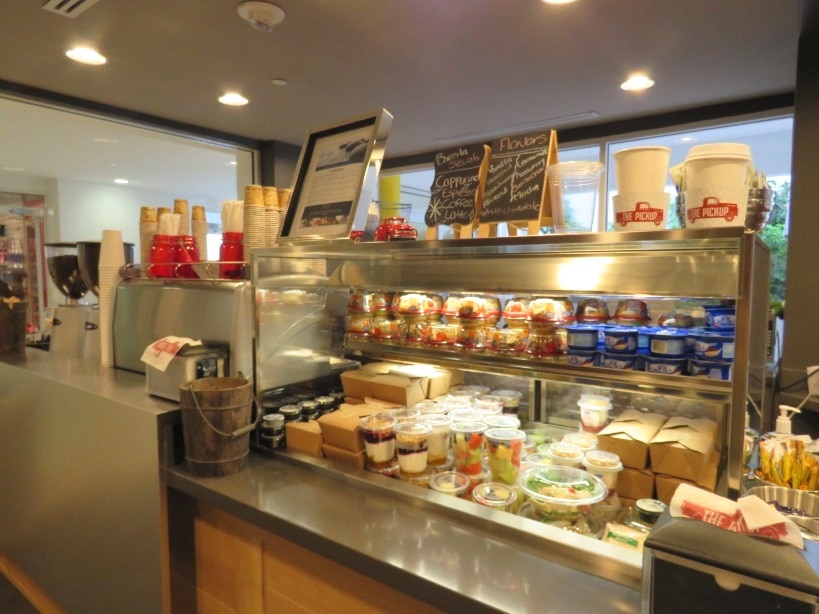 The lobby area is bright and spacious. There is a great "living room" full of funky colorful furniture and TVs, as well as the Moncierge, an interactive computer screen where you can check the weather, check in for your boarding pass, access information about area activities, etc.
Unique artwork is everywhere, and some is available for purchase (local artists provide the artwork which hangs on the walls so buying a piece will directly support a central Florida artist).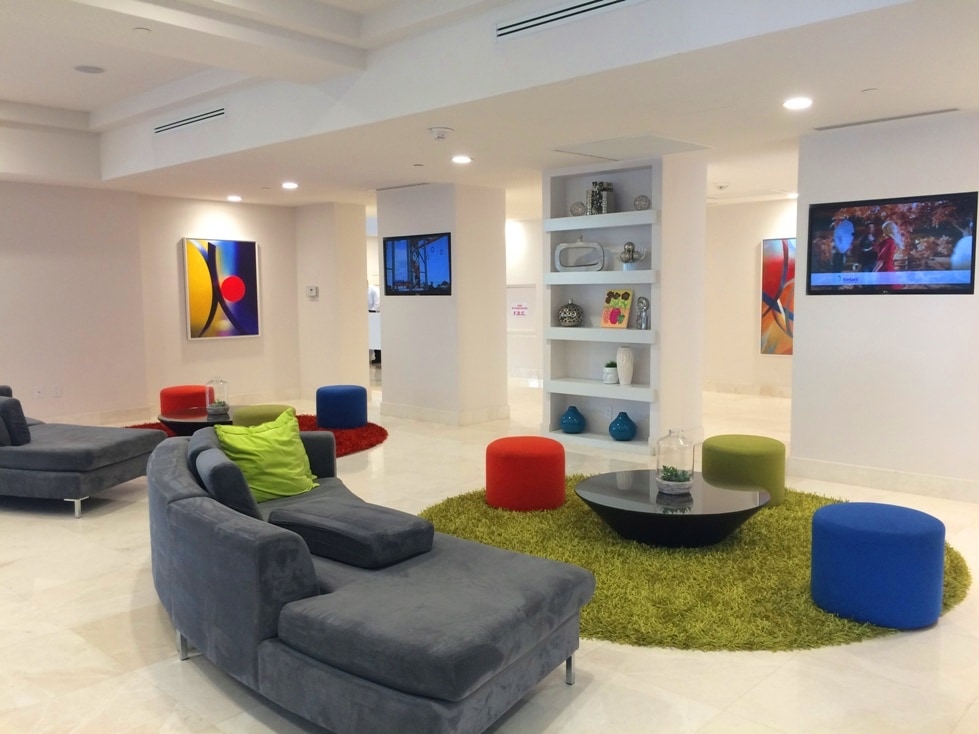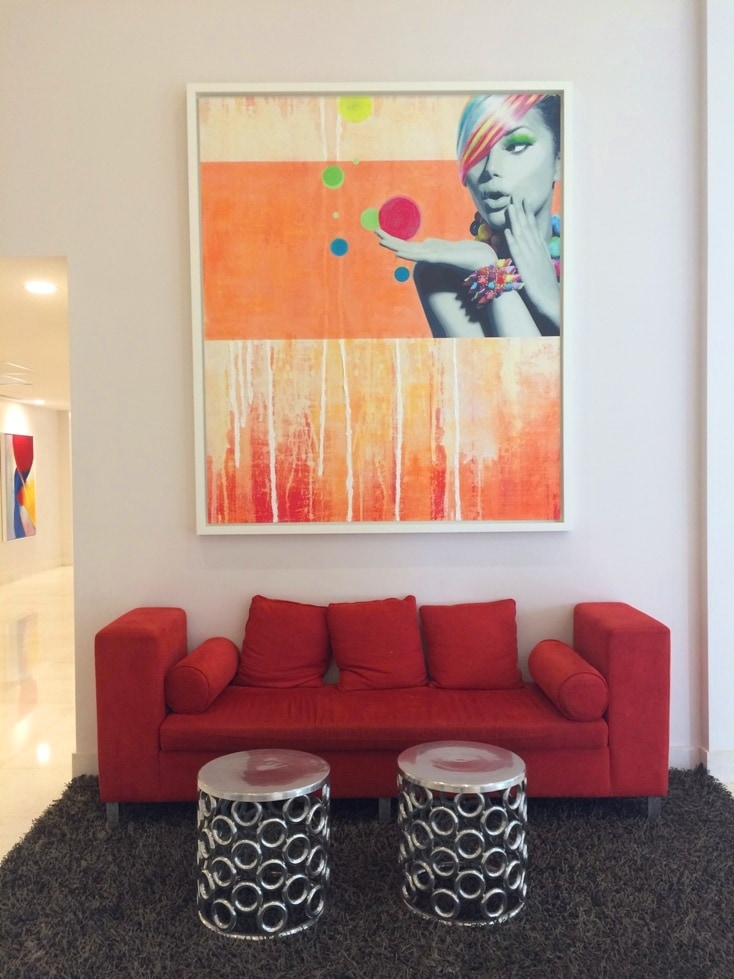 Let us not forget about the signature $15,000 Italian chair in the lobby. This Proust Geometica focal point seriously cost a pretty penny, and it's a favorite for picture taking and selfies 🙂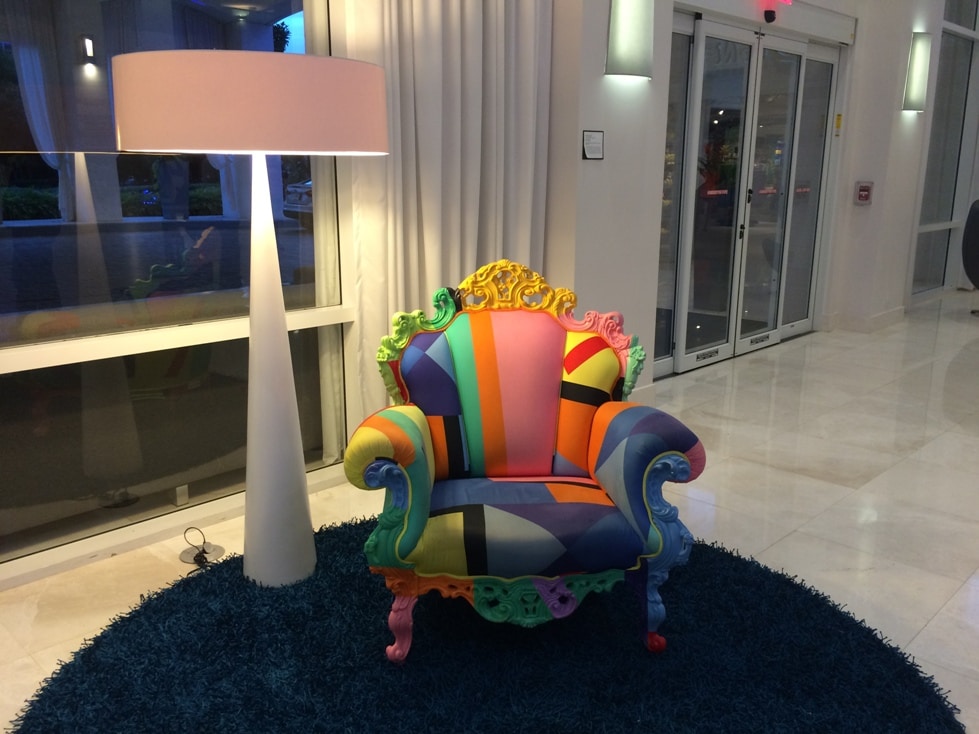 We can't forget the pool, though! The outdoor heated zero-entry pool is a hit among families, so much so that there are special rooms on the first floors that are outfitted with bunk beds and a bed for the adults. They have patios with patio furniture which open directly onto the pool area so that you don't have to run through the lobby to get to the pool. Smart!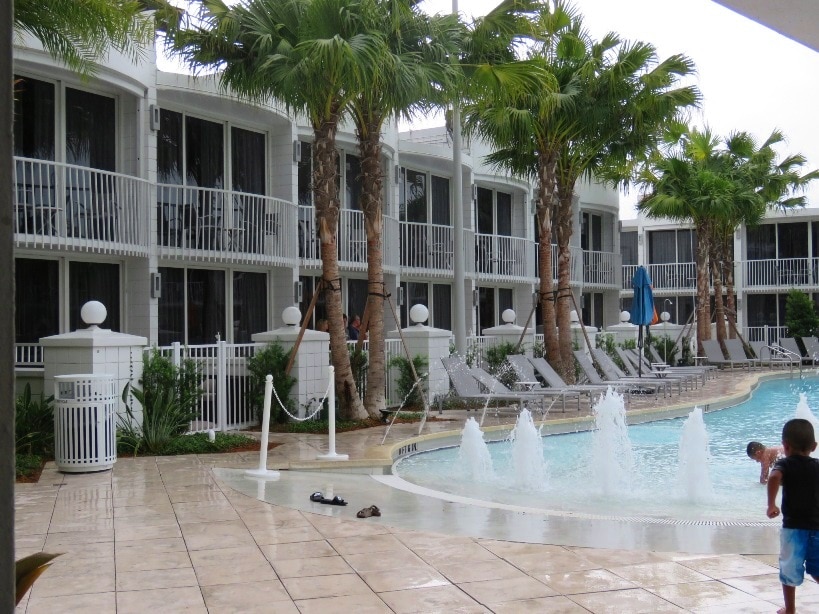 Other fun finds are the pool bar, gigantic chess set outdoors, communal seating areas under shade, and the B Indulged by AVEDA spa.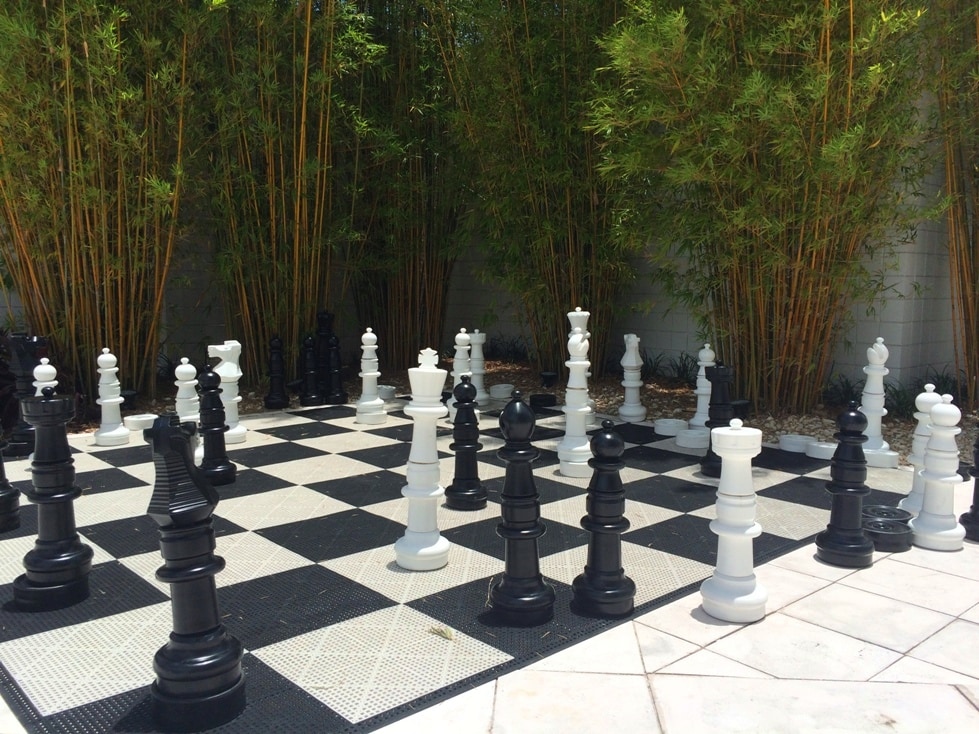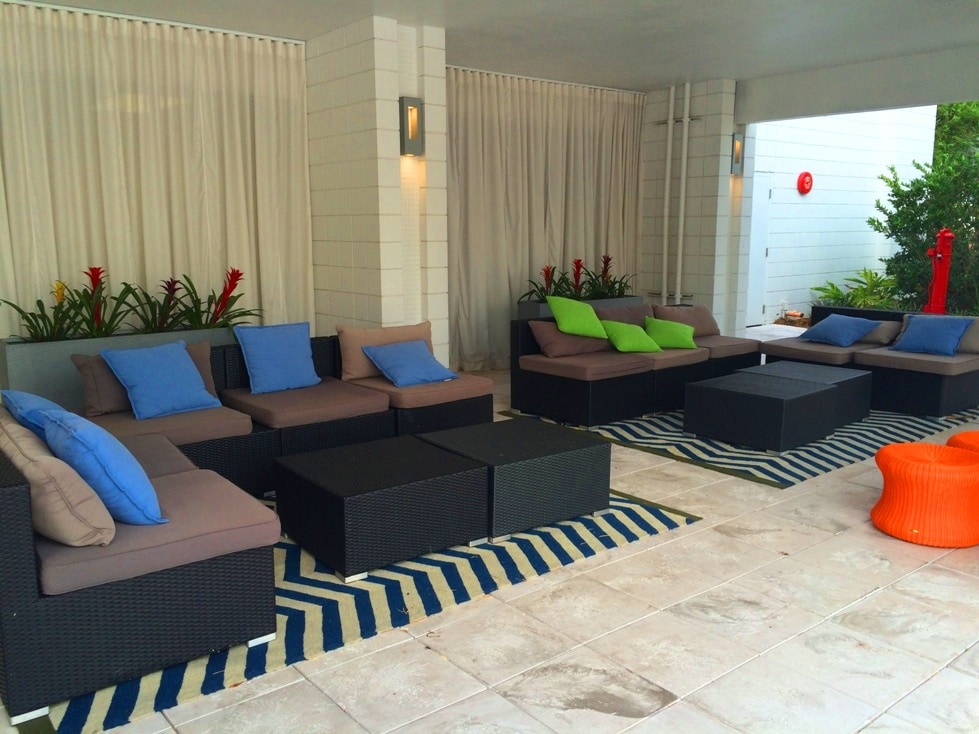 There is a self parking fee of $16, or valet parking for $21, and a resort fee, too, that will be added to the room.
New pedestrian bridges will make it even easier, quicker and safer to walk to Downtown Disney and Disney Springs.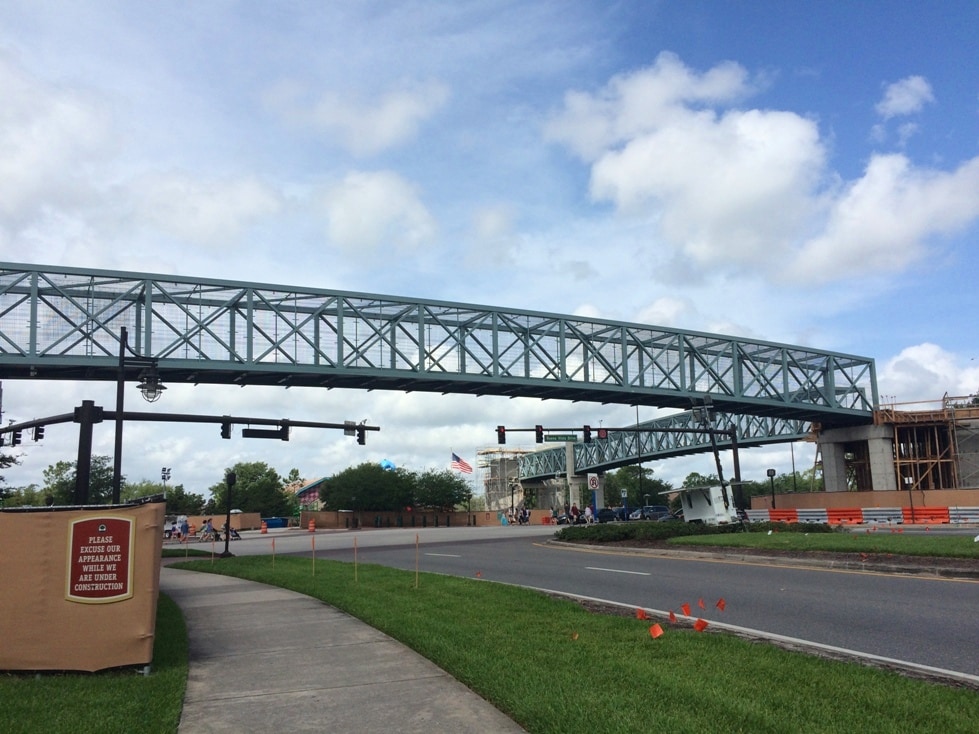 Find great deals at B Resort in so many places! Sign up for their deal alerts (seriously, they have great deals!!). Florida and Georgia residents score an additional 15% off the best available rate. The B Resort Facebook page lists great savings, as well as the Downtown Disney Resort Area Hotels website. The Mousesavers newsletter has been sharing some exclusive deals at the B Resort, too.
Thank you to the B Resort for hosting us for an unforgettable staycation! I'm happy to share my honest opinions in this blog post about my experience.