I recently started traveling across the country in an RV for a year. And realized quickly that I need to find some beauty tips for RV living. Let me tell you, the bathroom and beauty situation are among the most challenging parts of RV life that I just don't like!


Why do I need to have beauty tips for RV living? (These are valuable for ANY kind of travel, by the way!)
Because my bathroom is like 18 square feet. With little storage. Oh – and my favorite – I only have 6 gallons of hot water at any time. SIX!
These are things that don't make me happy. And I certainly don't feel beautiful and pampered after a military-style shower every day (Where I get to choose to either wash my body or wash my hair. Seriously. It's a choice I make on a daily basis).
So I knew that I needed to look into some travel beauty products and beauty tips that I didn't need in my normal routine at home.
These beauty tips for RV living are perfect for anyone who is either traveling or is short on space. Whether you're living in a tiny apartment, traveling to Europe, or camping in the wilderness, these beauty hacks are perfect for you, too!
Feel good and look good with these beauty products:
Beauty Tips for RV Living
Dry Shampoo
Lots of people are already using dry shampoo to avoid washing their hair every day. Not only does it save time, it also saves your hair from becoming dried out from shampooing. For me, it is one of the best beauty hacks for when you are traveling. On the days where I don't have enough hot water to bathe, shave AND shampoo, I use dry shampoo to keep my hair looking fresh without any hot water.
I use Mineral Fusions Dry Shampoo and have been really happy with it. (I use Mineral Fusions products A LOT, including these awesome lipsticks!)
Cleansing Wipes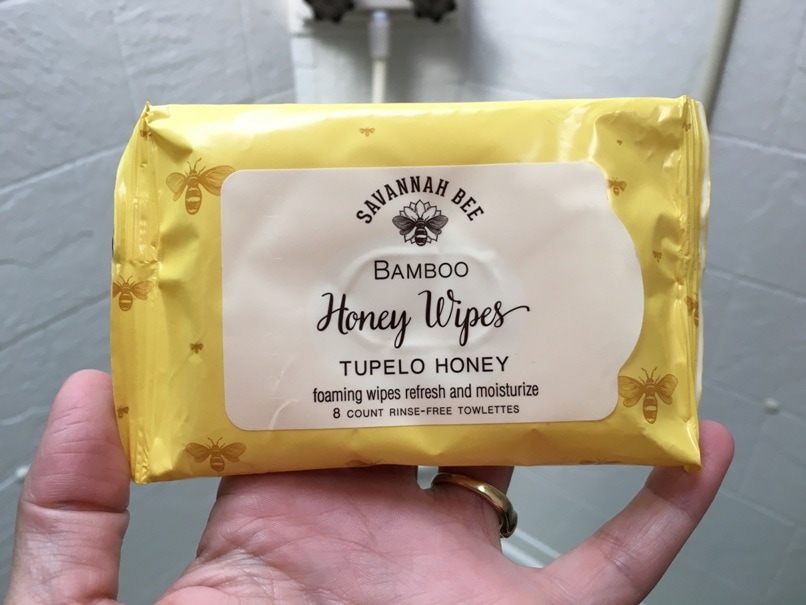 Again, with the choice of how to use limited hot water supplies, there are days you simply can't lather up with soap and a washcloth. On those days, cleansing wipes are perfect for keeping you fresh feeling and wiping off the grime. Savannah Bee Company Honey Wipes are made with honey. I love the smell!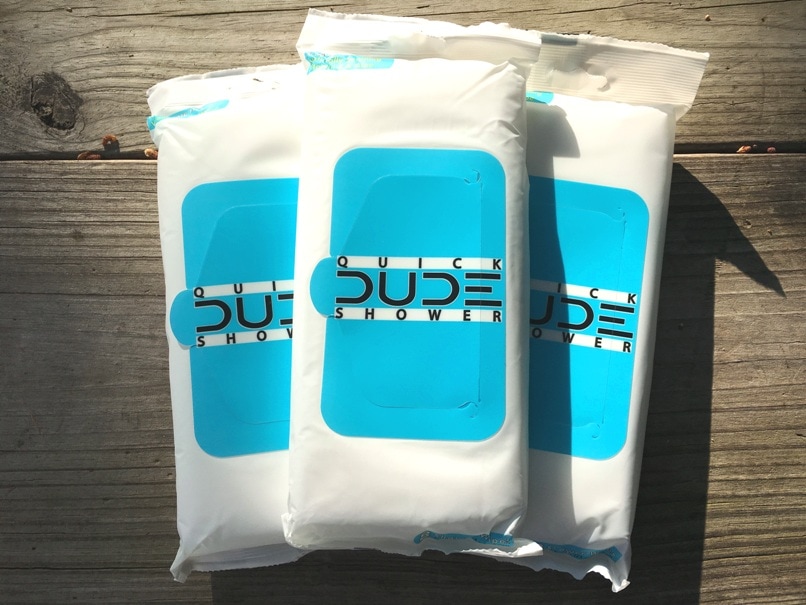 And for guys who might not want to smell like Tupelo Honey Blossom, these Dude Wipes are perfect! Our Dad uses them when he is traveling and living in churches while helping people after natural disasters.
Leave in Conditioner
With hot water at a premium, there's no time to rinse shampoo from your hair and then conditioner. Especially when you've got soft water and it takes FOREVER for the lather to rinse out!
A leave-in conditioner is the perfect answer to shave some time from the shower. I have been using Giovanni hair care products for years. This Giovanni Direct Leave-In Conditioner saves time from having to rinse conditioner out of your hair.
Electric Rechargeable Shaver
I've never used an electric shaver before. But trying to shave your legs in an RV bathroom is a test of balance and patience that has prompted me to run towards the concept of an electric shaver.
When you have to use hot water to shave your legs, then wait another 20 minutes before you can shower as you wait for another 6 gallons of hot water to heat up, you start to think of better options.
In an RV, you'll want something that you can charge when you have power, and that will keep a charge for the times you might be boondocking with no electricity.
And you'll want something that doesn't require you to use any hot water.
So this electric rechargeable shaver is perfect for RV living. Keep it charged up when you have power. And use the hot water for bathing instead.
A Hat or Hair Wrap
I've never been one to wear hats or hair wraps before I started RVing. Yet I've now found out how awesome they are to hide your messed up hair when you don't have power to run a blow dryer.
FYI: When we're not boondocking, these are great RV hair dryers.
My hair style isn't exactly something that dries nice without some help, so when we're boondocking at National Parks, a hat is definitely part of my wardrobe.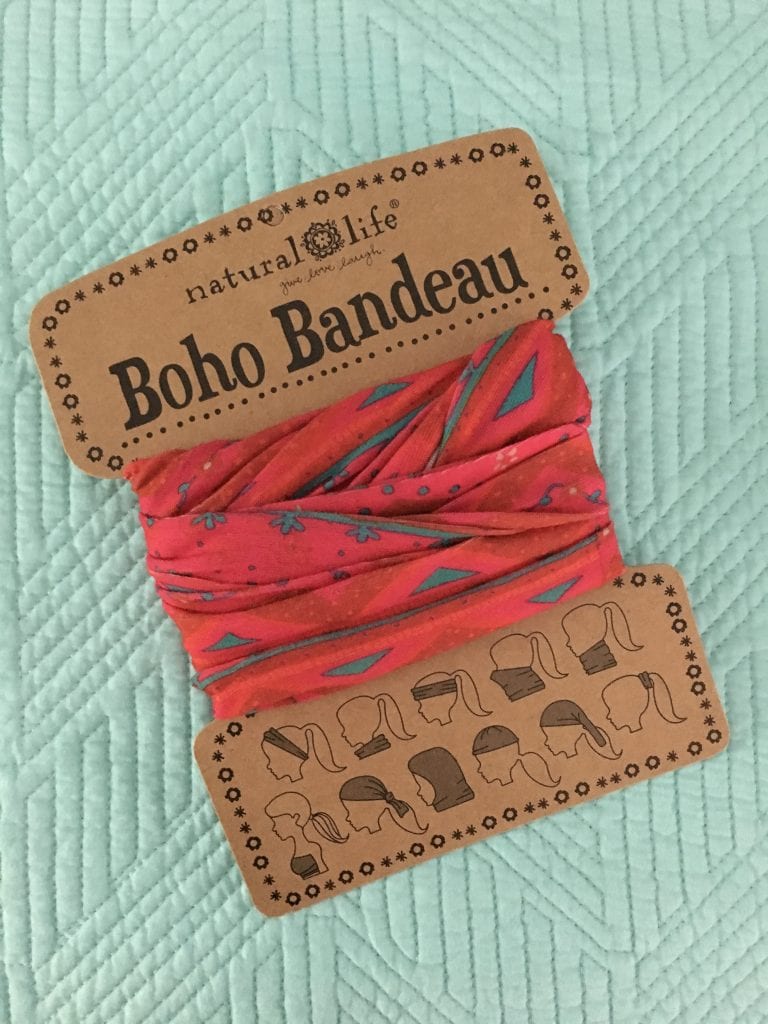 I love the Natural Life company and bought this colorful boho bandeau to not only help me keep stylish, but also keep cool while hiking on the trail (I had a scary situation while hiking towards a waterfall where I started overheating and think I had heat exhaustion, even though I had bottled water. If I had one of these bandeaus to dip in the cool water and wear on the way back, I think I wouldn't have been so sick.)
Alternate Hair Styles
Got long hair? Then it's time to start thinking about hair styles that can hide the imperfections of dirty/tousled hair.
Think pig tails, pony tails, buns, braids and a million different ways to style your hair without a curling iron or hair dryer.
Start looking at YouTube and in fashion magazines for some inspiration.
Body Poufs
We brought our washcloths in the RV, and quickly found out that things don't dry out too quickly in an RV. They'd be wet for days. So unless you're going to hang your wet washcloths outside in the sun to dry, you'll need something that dries a lot quicker.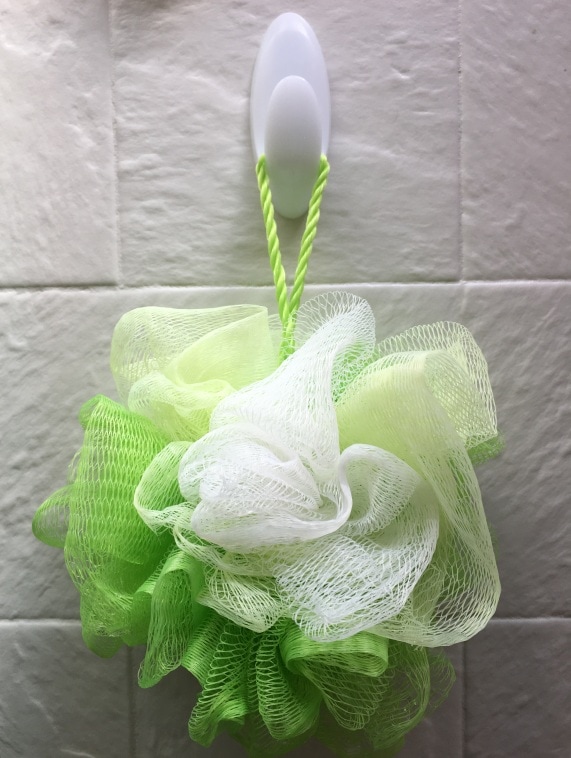 That's why we switched to body poufs. The mesh cleaners air out and dry quickly. It also eliminates the need to have full size bars of soap, which are hard to find a place to store in the bathroom without them dissolving in the water – and one more thing to have to put up when we move.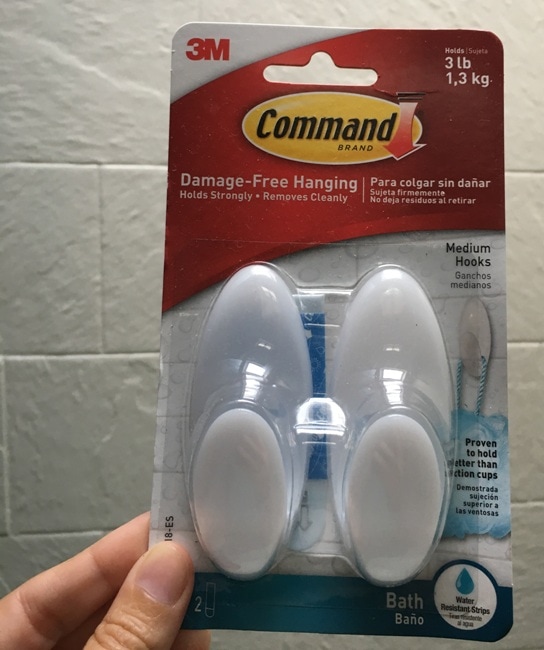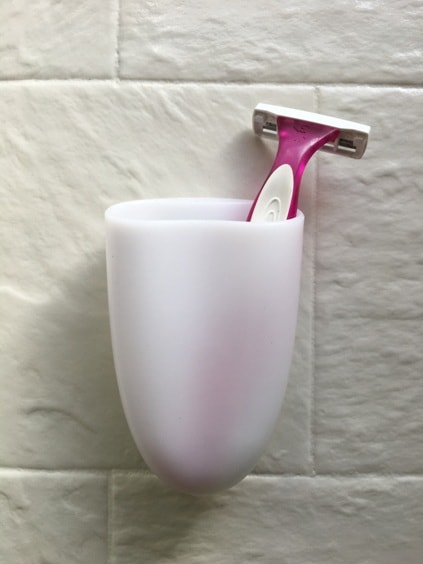 We attached some Command Strips to hang them in the bathroom. Every RVer knows the beauty of Command Strips. Get the ones that are made for using in the bathroom.
Liquid Dispensers
Trying to find a place to store full size bottles of shampoo, conditioner and body wash isn't easy. Plus, if you forget to put them up in a cabinet while you're traveling, you might have an issue with those bottles flying through the air when driving and damaging something.
You can empty large bottles of shampoo, conditioner, body wash, lotion or whatever you'd like in these liquid dispensers that attach to the shower wall. Space saving and saves times when packing up.
Shammy Towel
Normal towels stay wet for so long and take up so much space in an RV. We learned this trick from my dad who lives and travels in an RV doing helping people after disasters. Buy a shammy towel and not only does it take up WAY less room for storage, but it dries super quickly, too. Perfect for any sort of travel.
They're just like the towels you'd use to dry your car, but way more colorful and pretty and meant for personal use.