Are you looking for a gift for someone who loves the National Parks? Whether they've been to a National Park or are just dreaming of traveling to them, these are the best gifts for National Park lovers.
These are the best National Park gift ideas for Christmas, birthdays, retirement gifts, bon voyage gifts, full-time RVing gifts and more.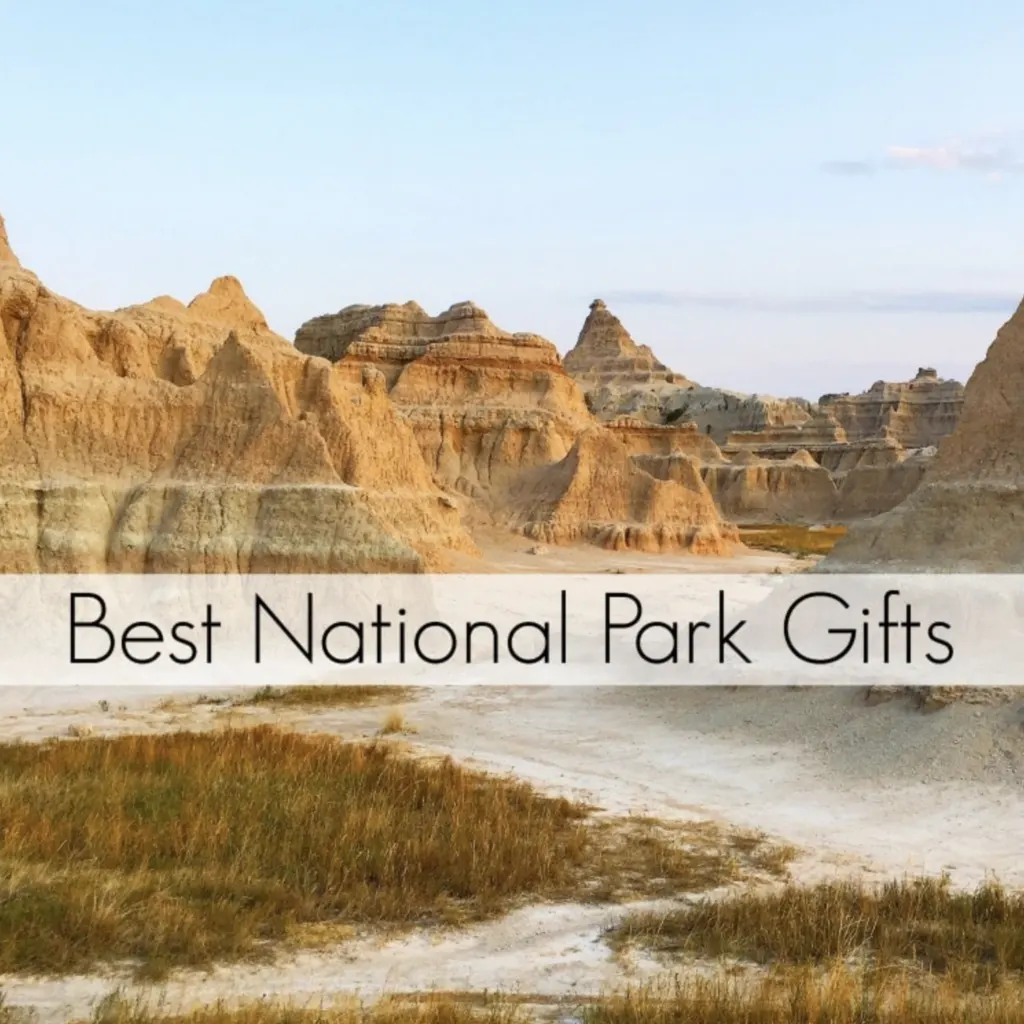 Keep in mind, you can also shop directly from the National Parks for official merchandise sold in gift shops in the NPS system.
National Park Posters
Vintage promotional posters for America's National Parks are all the rage these days. There's just something nostalgic about seeing illustrated travel posters that your grandparents would have been tempted by a few generations ago.
I was thrilled when I started browsing the website of Rob Decker, National-Park-Posters, who creates amazing artwork reminiscent of the Works Progress Administration style of the 1930s and 40s.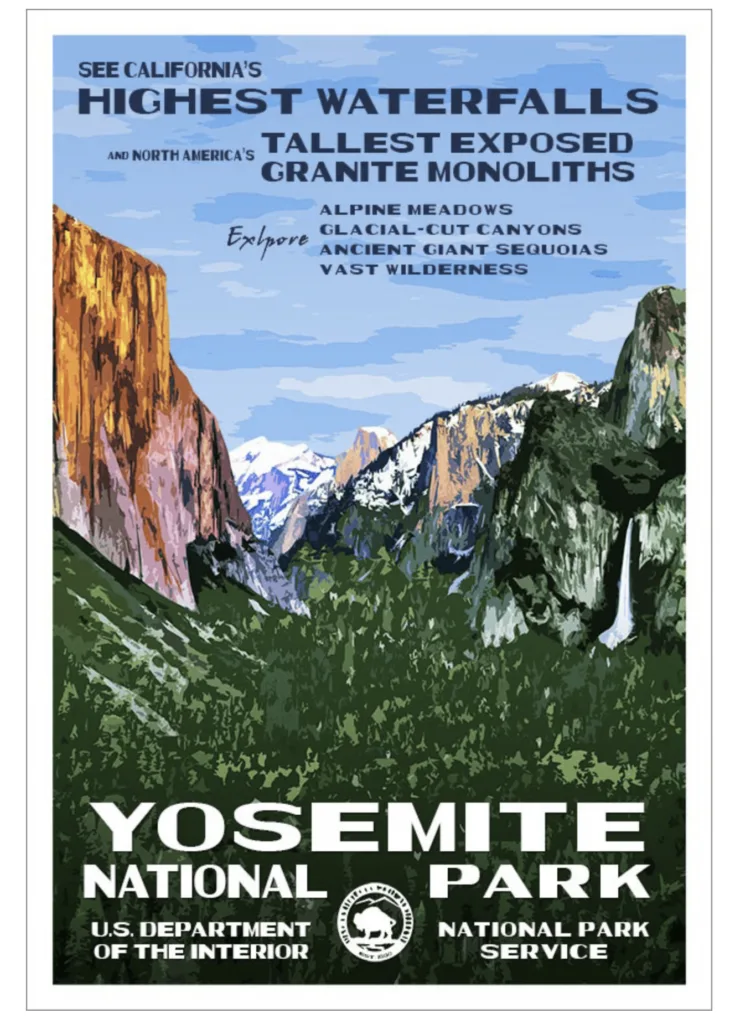 Decker had the rare opportunity to study under famed photographer Ansel Adams in Yosemite when he was just 19 years old. Now he shares his gift with all of us who want a special remembrance of a National Park system site that we've visited or dream about.
It's not just posters that you can enjoy. There are also:
Post cards
Stickers
Gift cards
Canvas prints
The posters are printed on recycled paper with soy-based inks, and 10% of profits are donated to organizations that support our National Parks. Each original work is numbered, dated and signed creating a lasting keepsake.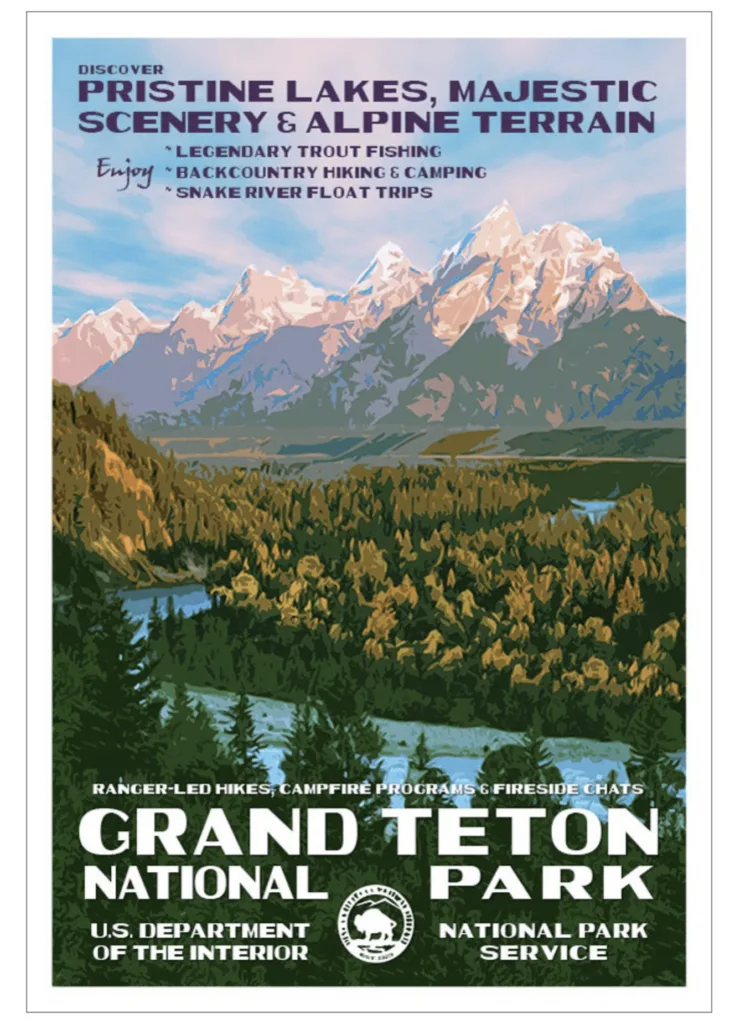 I was really impressed with the shipping and care that the poster came in – a flat, heavy envelope with thick cardboard paper inside protecting a beautiful signed and numbered print.
---
Another great supplier of classic, vintage-look National Park posters is Albion Mercantile Co.
However, they are most well known for their funny Subpar National Parks Posters. These posters showcase real-life reviews of America's public lands that are just too funny! For anyone with a sense of humor, these illustrated posters are perfect!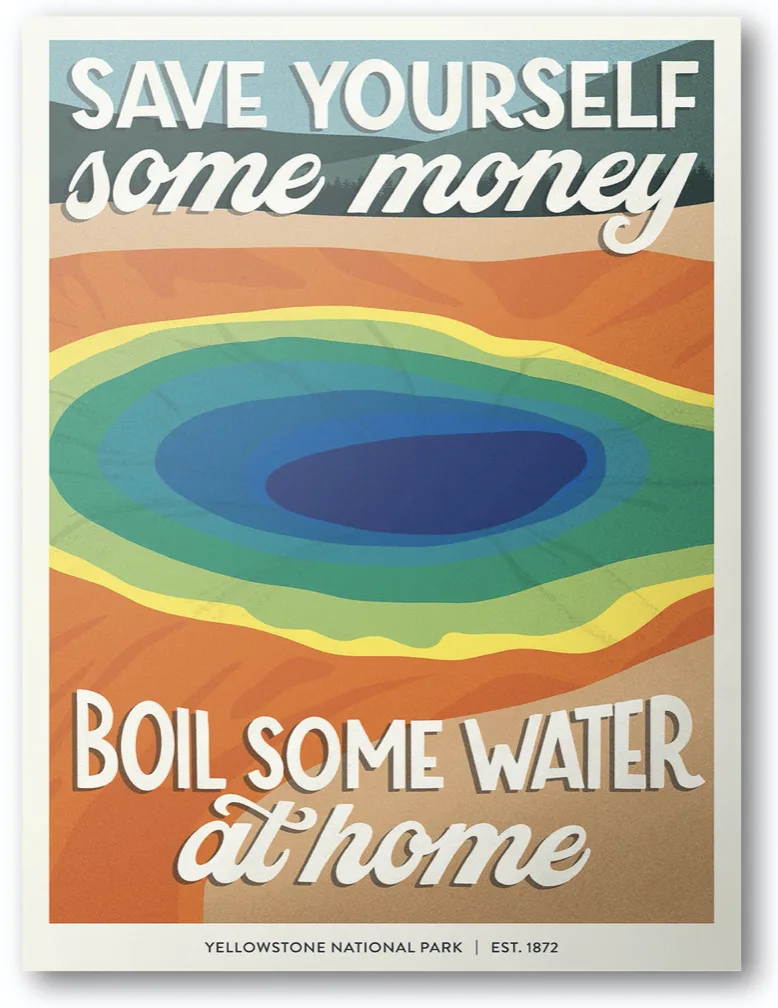 ---
Part poster and part vintage map, these hand-drawn Xplorer Maps showcase each individual park in old-world charm and are great for hanging on the wall.
Customized National Park / National Forest Signs
I can't tell you how much a true National Parks lover will absolutely ADORE these signs!
You can choose from a variety of customized signs, using their last name or first names to create a sign for their very own "National Park" or "National Forest" or "National Recreation Area."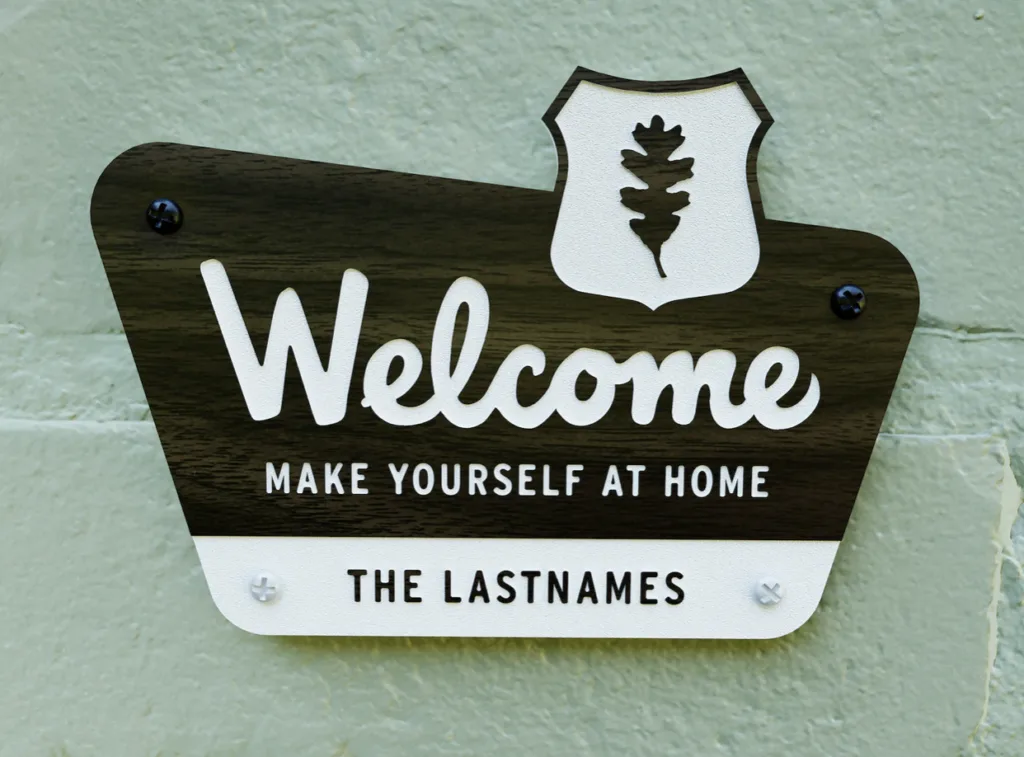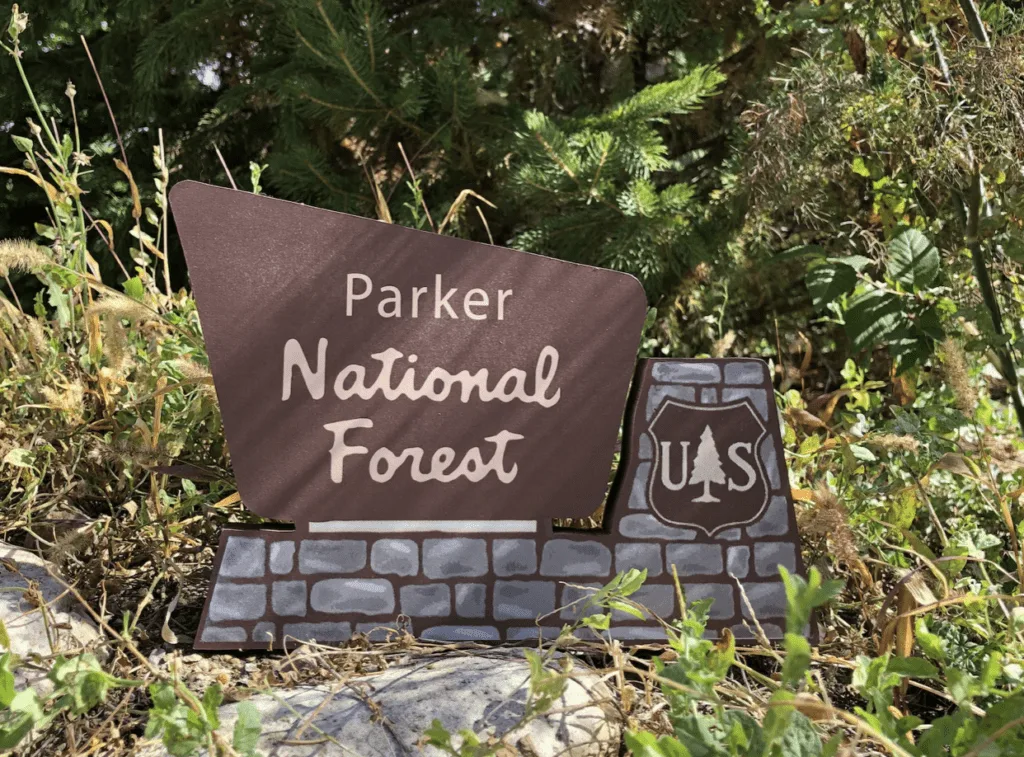 National Park Towels
Whether you are camping, RVing or just dreaming about a visit, these Nomadix towels are amazing!
While Nomadix has a variety of towels for adventure lovers, they do have a National Parks collection which is amazing. I loved seeing a display of their towels in a Grand Canyon gift shop while we were in the park.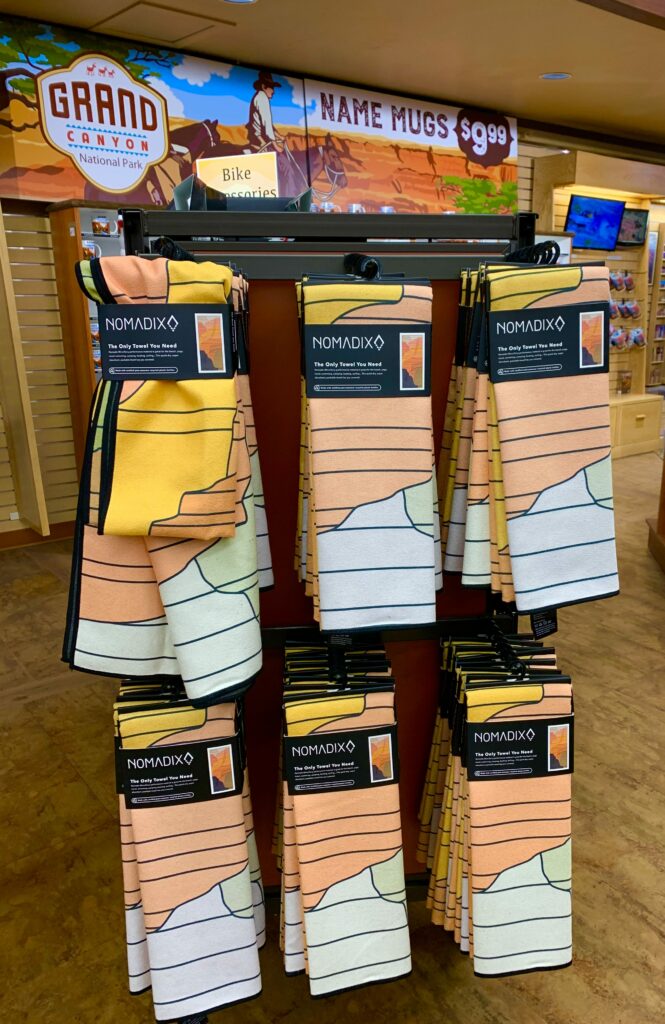 I love their National Parks map towel which I have. It is a fun way to see a USA map of parks to visit.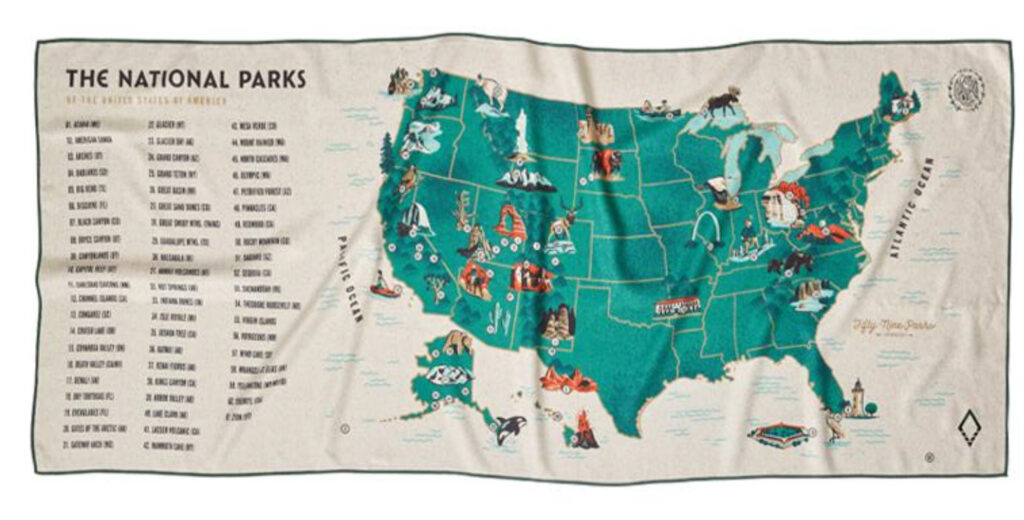 The towels are thin and lightweight so that they dry quickly. Which is so important when camping.
Recycling is important to Nomadix, and the towels are made with recycled plastic bottles. They're also soft, too. Unlike other microfiber towels that promise to dry quickly, but leave your skin feeling scratchy.
National Park Books
There are so many books that you can buy about the National Parks. You can choose to get a guidebook of an individual park, or a coffee table-type book about the NPS system.
Here are some great ideas:
A great National Parks gift for kids is the Little Naturalists: The Adventures of John Muir The story of the inspiring man who was the backbone of the founding of the entire NPS system.
National Parks Passport Books
When visiting the National Parks and the NPS sites (such as National Historic Monuments, National Seashores, etc.), there are often official stamps that you can collect.
This official National Parks Passport book is the most used type of book to collect the stamps (which we love to do!).
If you'd like to use your passport book as a travel memory journal, too, then you'll want this National Park Passport Journal.
National Park Apparel
There is no shortage of National Park-themed t-shirts, both online and in gift shops at the National Parks.
These are some of our favorites:
We first bought a Wild Tribute t-shirt at Theodore Roosevelt National Park and fell in love with the design. This collection of t-shirts and apparel celebrates wild lands, plus gives a portion of the sales back to National Parks. Nearly $1,000,000 has been donated already!
National Park Boot T-Shirt All of the National Parks are represented in this boot footprint t-shirt. "Leave Only Footprints" is the motto of treating the National Parks with respect.
Protect National Parks T-Shirt I've worn this shirt from Recover Brands across America, and received rave compliments from Park Rangers and fellow hikers alike. Made with eco-friendly material crafted out of old plastic bottles, the shirt is super comfy and proudly displays a desire to protect America's wild spaces.
For the Benefit and Enjoyment of the People T-Shirt These words evoke so many emotions in National Park lovers. They were on the original gate to Yellowstone National Park, America's first National Park. It's a mission that still stands true today.
Scratch Off Travel Maps
For anyone visiting multiple parks, such as campers, road trippers or RVers, a National Parks scratch off map is almost a must!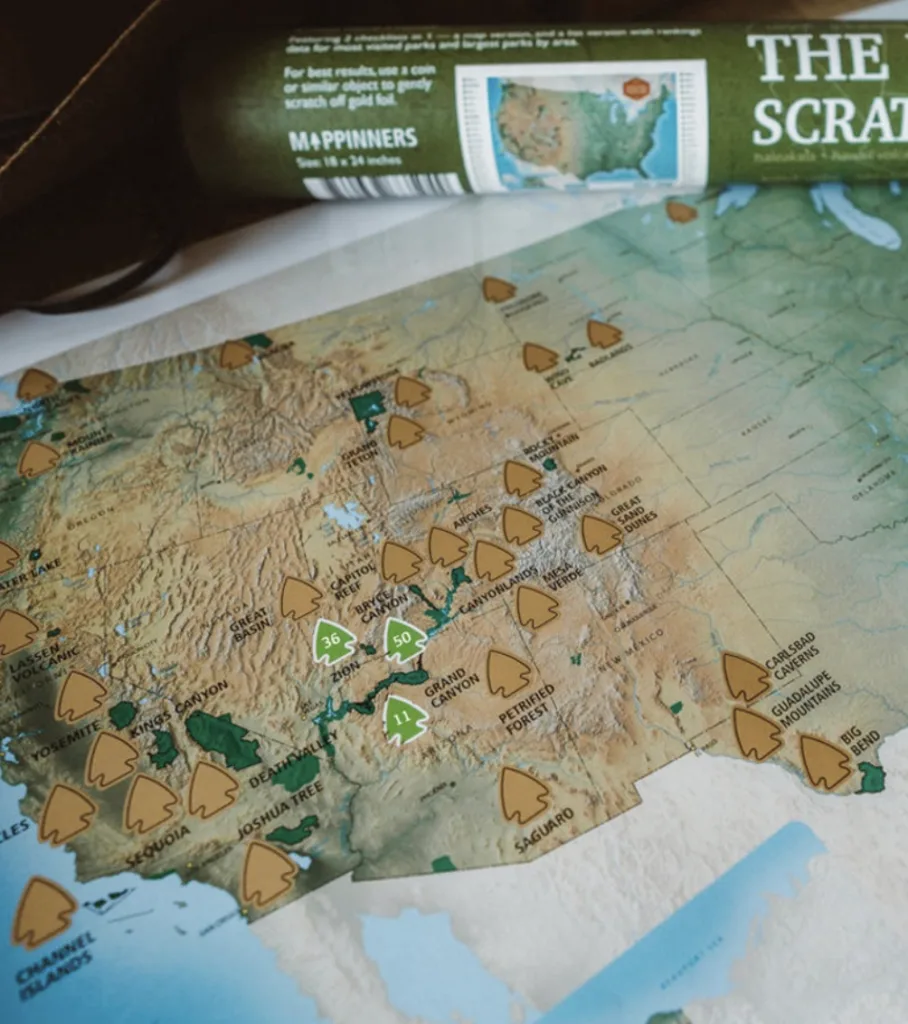 Keep track of where you have traveled with this #1 selling National Parks scratch off map. After every visit, use a coin to reveal the arrowhead logo.
There are a HUGE variety of different types of scratch off maps, though! Check out all of these really awesome designs to scratch off either parks or states.
National Park Games
These classic board games have a nature-inspired theme that you'll love. Plus, they're perfect for off-the-grid entertainment when camping and outdoors.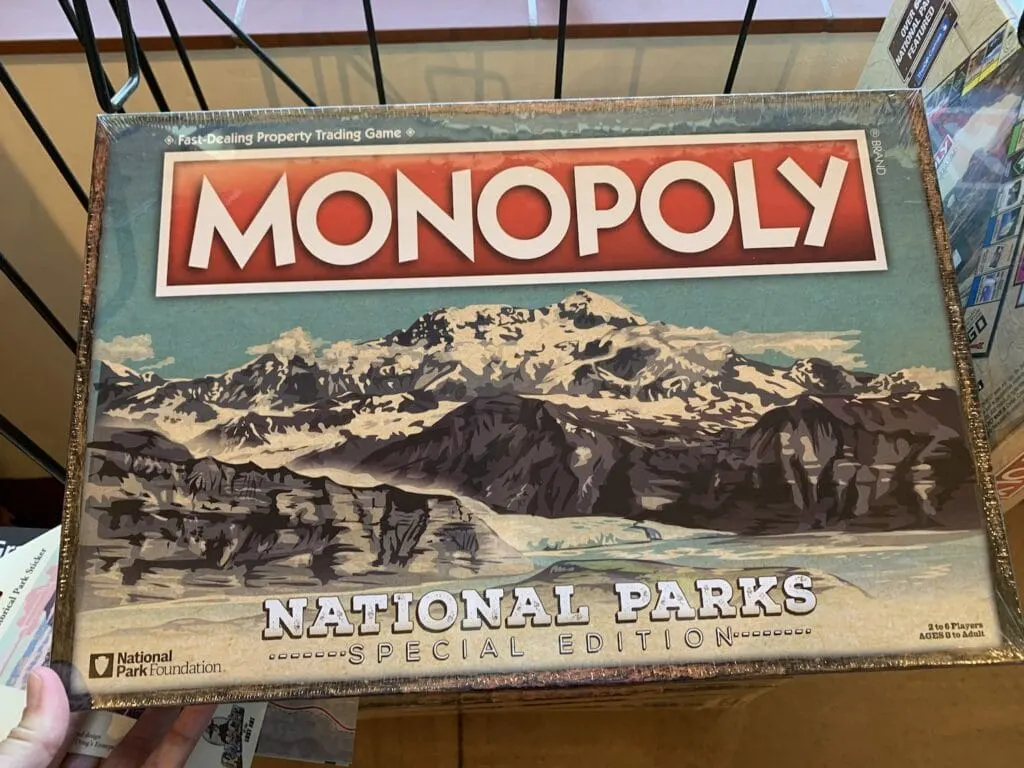 National Parks Puzzles
National Parks Puzzle This 1,000 piece puzzle features 400 National Parks and National Park Sites across America.
I actually bought my mom this NPS puzzle for Mother's Day in a Grand Canyon gift shop. But you can get it on Amazon!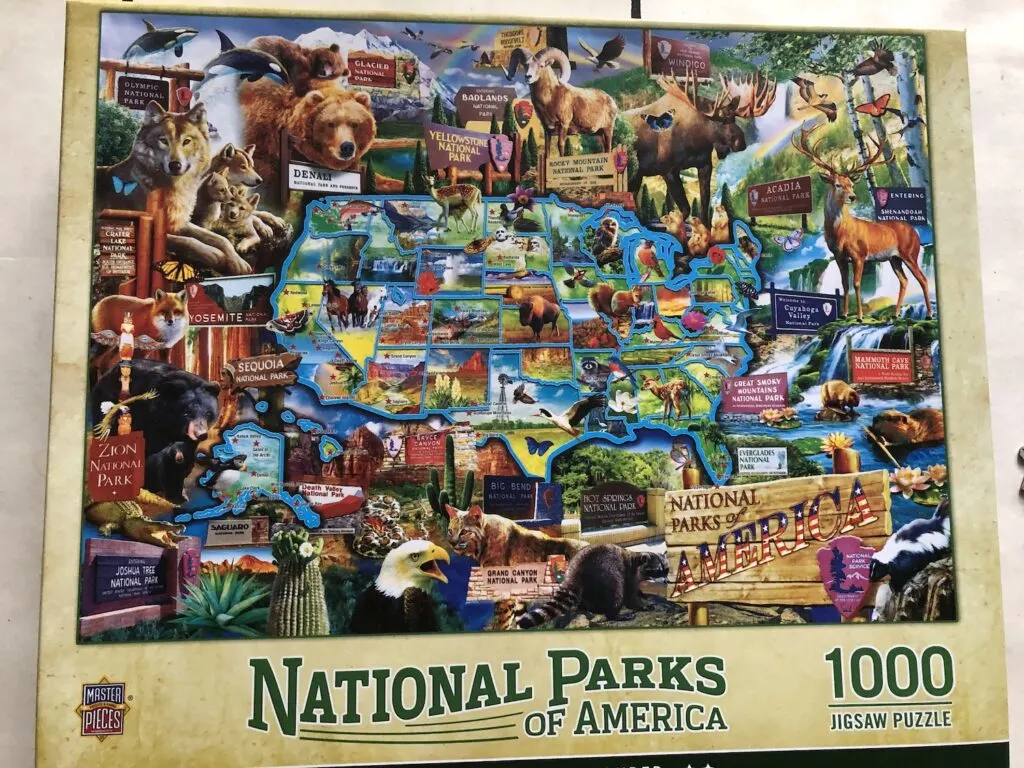 Check out these single parks puzzles, including Shenandoah, Rocky Mountain and Grand Canyon. I personally am in love with this Glacier National Parks puzzle!
National Parks Video
The National Parks: America's Best Idea I can't tell you how many times my husband has watched this documentary video series over and over again.
There is something so powerful about the story of the National Parks told by the famed documentarian Ken Burns. The story of how America's Best Idea came to be will inspire you, motivate you, and encourage you to fight to support these great lands.
More National Park Gift Ideas
Here's some more great gifts that we absolutely love, and think that they will, too! These make great stocking stuffers.
If you want even more stocking stuffer ideas, check out our big list of 125 Inexpensive Stocking Stuffers for Women, Men and Kids.
National Parks Calendar 2022 A stunning way to count down towards a vacation! When the year is over, frame the gorgeous artwork. There are so many National Parks calendars to choose from, including graphic posters and stunning photography.
Paddywax Candles Inspired by the scents of the National Parks, these fragrant candles poured in Nashville, TN come in a reusable container that could be used as a planter.
Water Bottle Stickers A reusable water bottle is a MUST when visiting parks. They can customize their own bottle with this set of 50 National Park Stickers which are waterproof!
This National Parks Adult Coloring Book lets you relieve stress by coloring and envisioning iconic scenes of nature.
Coin Collection If they love collecting coins, this National Parks Commemorative Quarters Collector's Map is great! It's inexpensive, yet offers a lot of fun to treasure hunt whenever you get change!
Coffee Mugs Can you ever have enough National Park mugs? We think not. There are so many to choose from, but we've got to admit we're loving this Carabiner Coffee Mug. It's brilliant!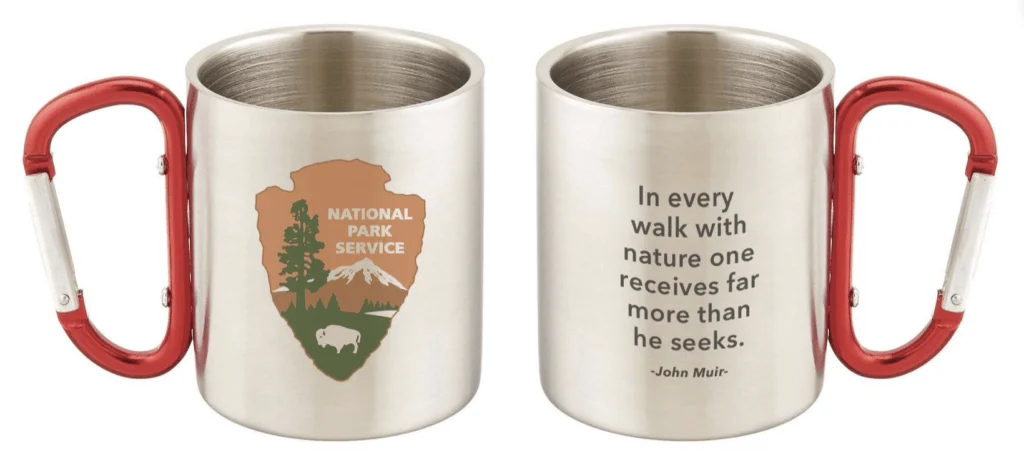 National Park Stickers What can't you do with stickers?!? They'll love being able to personalize water bottles, notebooks or even a laptop with these waterproof stickers!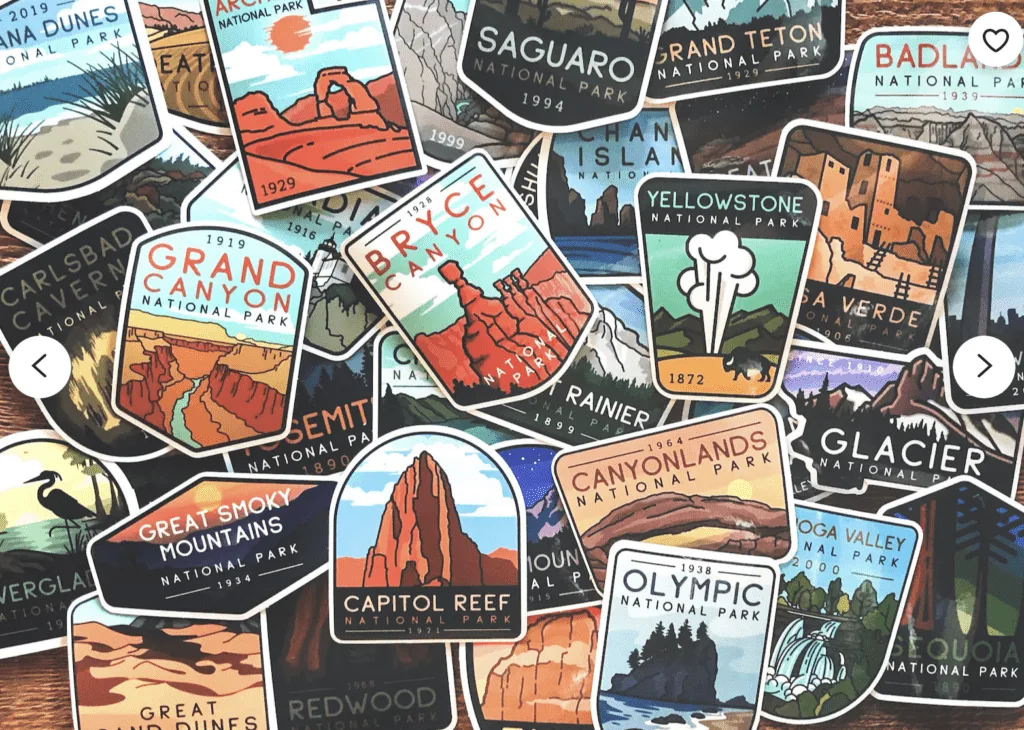 Just like the "Virginia is for Lovers" slogan, many people really like the "National Parks are for Lovers" slogan as a retro way to share their enthusiasm for the parks. Get a National Parks are for Lovers sticker for a vintage retro vibe.
Christmas Ornaments Get them an ornament for a park they visited this year or are planning to visit soon. Here's a really good variety to choose from.
DIY Gifts Want to make National Park gifts? Check out these National Park pillows that we made from a variety of National Parks fabrics that are available. You could make anything with all of the designs. We have used this Etsy shop to buy so many National Park fabrics and have been thrilled with the quality and customer service.
Get a Free U.S. National Parks Map and Checklist!
If you are trying to see all of America's National Parks, you will need our check-off map!
Get your free National Parks map (with all 63 parks), as well as a handy checklist to see which parks are located in each state.
Get your free map and bucket list.
America the Beautiful National Parks Pass
For someone who loves visiting the National Parks, they probably already have the annual admission pass. For $80, it's one of the best values in America!