Want to stuff a stocking but don't want to spend a lot of money? You've come to the right place! This is our huge list of inexpensive stocking stuffers that women, men, teens and kids will love! Almost all of them are under $10.
We strived to find thoughtful, impressive gifts that don't cost a fortune. In fact, most of them are only a few dollars. These are unique stocking stuffers that look like you've gone shopping somewhere fancy, but in fact you've only spent a few bucks.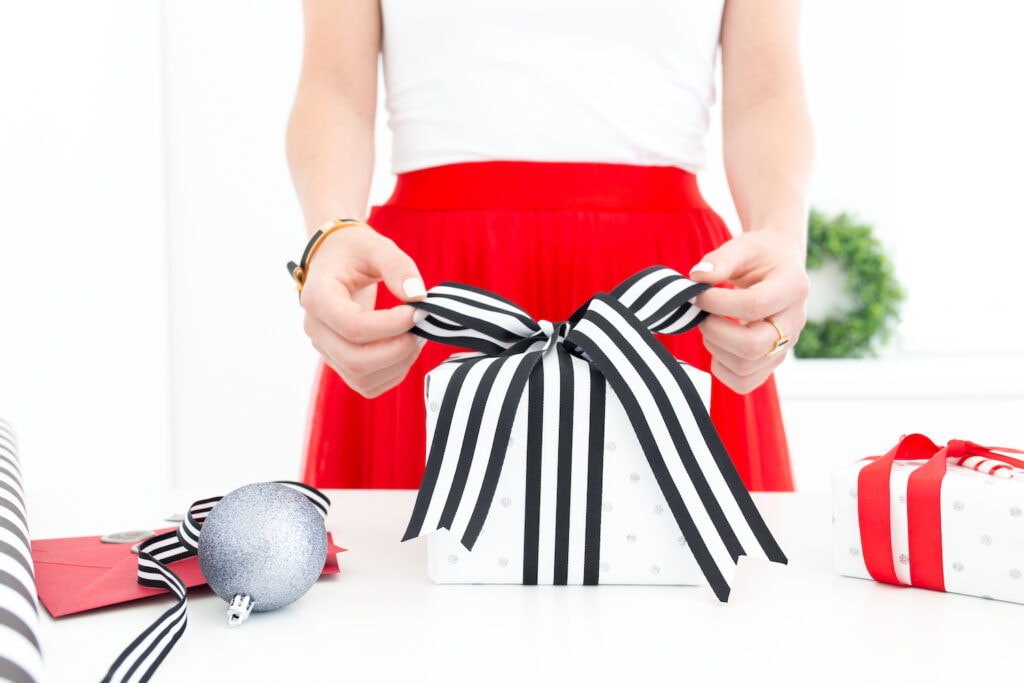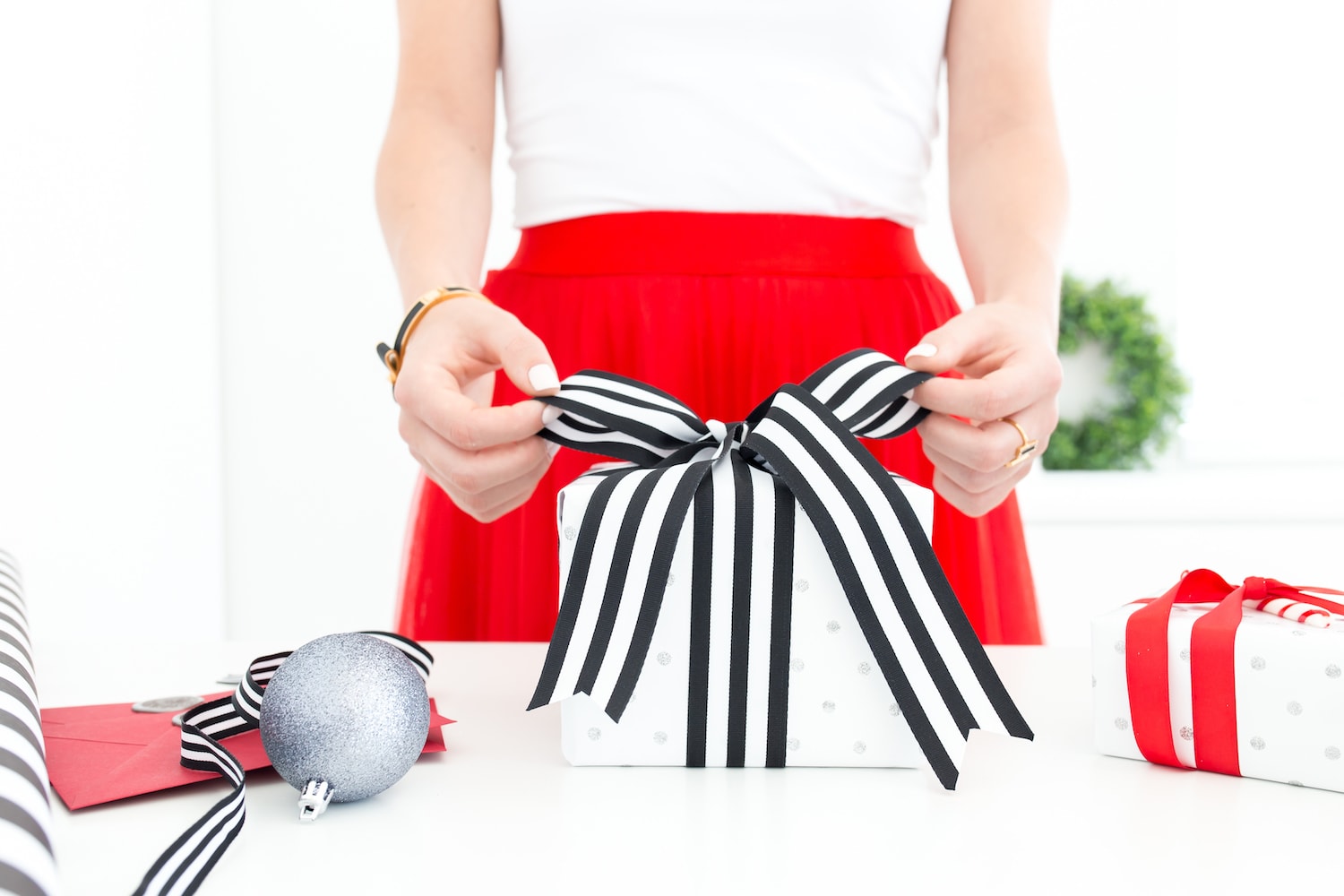 Prices do change online all the time, but we strived to find the most inexpensive stocking stuffers that we could that will still make your friends and family smile when they open them up.
Amazon Prime
All of these inexpensive stocking stuffers are found on Amazon. Having Amazon Prime makes these items even easier to get, with free shipping (often very quickly – sometimes same day or in a day or two).
Are you on a very limited budget? Did you know that Amazon offers discounted Amazon Prime memberships for certain qualifying customers?
Plus, many of the items offer free returns, as well. So you don't have to worry about the quality of the items. If you don't like it, just send it back (be sure to look at each individual seller's terms, though, to see if they offer free returns).
*HOT TIP: If you're not ready to buy right now (or you just want to keep adding things as you see them and like them), be sure to add them to your Amazon cart. That way, you'll have a lot of options already hand picked for when you need a quick gift or realize you don't have enough stocking stuffers!
Inexpensive and Cheap Stocking Stuffers (That Don't Make You Look Like a Cheapskate!)
We've narrowed down these inexpensive stocking stuffers into sections to make your shopping easier. Just scroll through the sections to be surprised with all of the inexpensive (we don't dare say cheap!) stocking stuffer gifts you can get.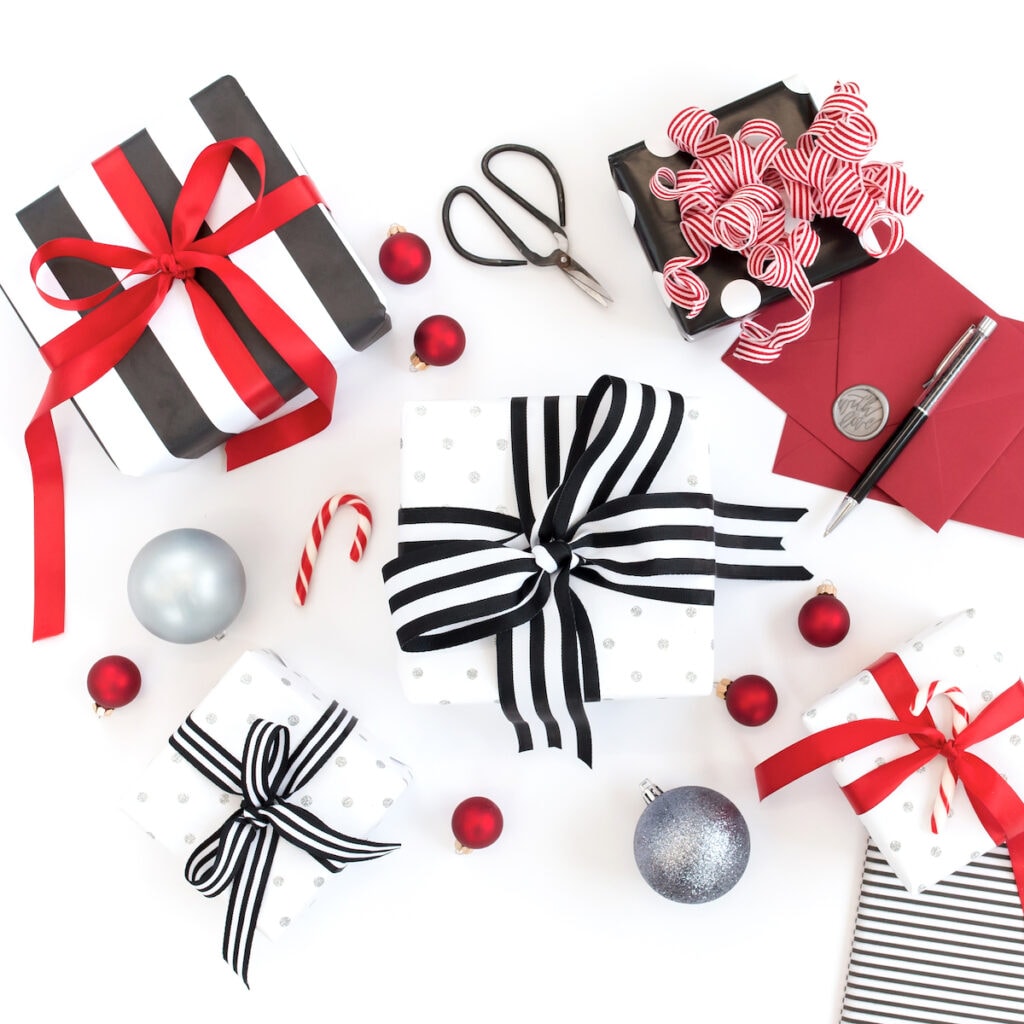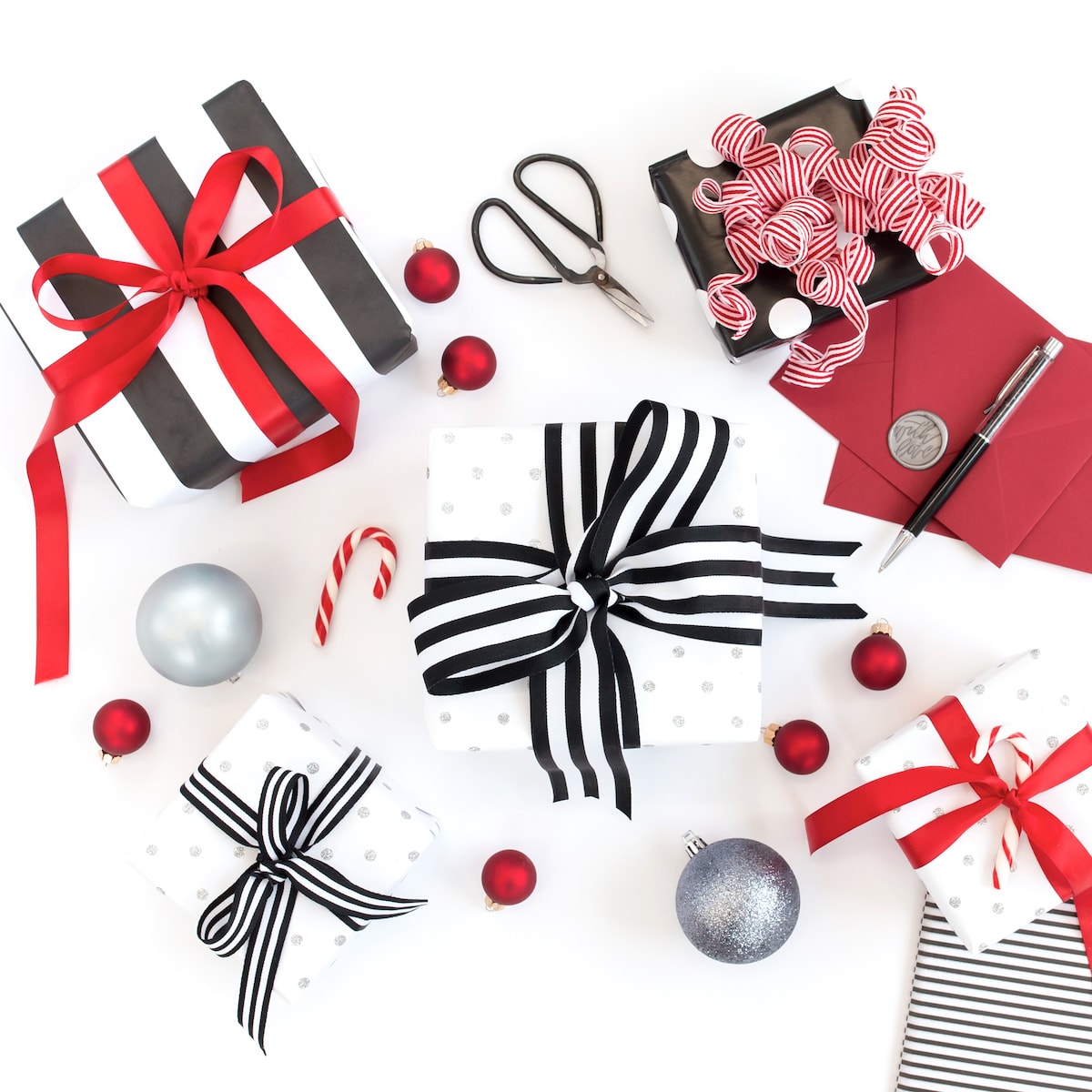 Plus, many of them can be delivered quickly in case you've waited until the last moment!
Here's how these inexpensive stocking stuffers are organized:
Stocking Stuffer Ideas for Men
Beauty Stocking Stuffers for Women and Teens
Jewelry Stocking Stuffers for Women and Girls
Stocking Stuffer Ideas for Kids
Kitchen Stocking Stuffer Ideas
Inspirational Stocking Stuffers
Stocking Stuffer Ideas for Everyone
Stocking Stuffer Ideas for Men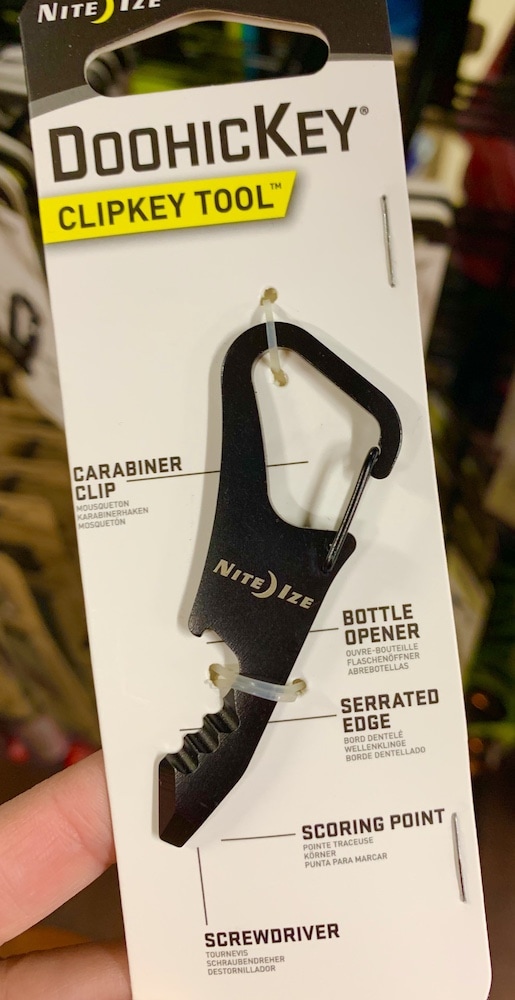 Beauty Stocking Stuffers for Women and Teens
We can't believe how many amazing gifts you can find for just a few dollars.
All of these beauty and accessory items are perfect for girls, tweens, teens and adults.
Not only are they affordable, but they are also very useful, too! Many of these inexpensive stocking stuffers can improve wellness and well being by using them, which is definitely a welcome gift for your friends, family or co-workers.
Beauty Tools
Body Care Gifts
Hair Accessories
This highly rated 4-pack of spiral hair ties (they look like old-school phone cords) is great for getting hair off of your face.
Headbands are always welcome for girls, teens and adults. Not only can headbands be a great accessory, but they are also good at keeping hair off of your face while washing your skin, working out, bending over to do chores, etc. There are a variety of different types of packs of headbands. This 5-pack of classic headbands comes in a variety of colors. This 6-pack of ouchless head wraps is only in one color, and works better for athletes or using in a beauty routine.
But for a REALLY BOLD fashion statement, we love this 4-pack of floral head wraps.
This 2-pack of hair clips are beautiful geometric barrettes that are perfect for girls, tweens, teens and adults. They come in two different metals so that they coordinate with a variety of different outfits and looks.
Cosmetics
A 6-pack of organic lip balms for an insanely low price? Yes, please! We love how they are boxed (rather than a blister package or just in a bag) so you can wrap them in gift wrap and make them look more impressive.
Travel-size toiletries are a fun way to try new brands. Or to get ready for a vacation. Check out this list of where to find the best travel size toiletries.
With a crazy amount of different colors and flavors, you'll have a fun time choosing one of these sphere lip balms for all of the girls, teens and women in your life.
Cake Batter or S'mores flavored lip balms? How delicious! Get a three pack for a crazy good price!
This lip gloss comes in so many shades it's hard to choose which one is the best! Or try this juicy lip gloss at a great price. So why not get more than one?!?
These dermaplaning tools might not seem sexy, but we are pretty sure that they'll love using them! These touch up razors are perfect for hard-to-reach areas or taking off peach fuzz.
Jewelry Stocking Stuffers for Women and Girls
Stocking Stuffers Ideas for Kids
They'll love this Star Wars Storm Trooper Lip Balm and the fun shape it comes in! This Minnie Mouse lip balm is also similar in shape and cuteness.
Go beyond traditional crayons with Crayola's oil pastels. This art box features 28 brilliant colors in a unique hexagonal shape for more intense coloring and artistic play.
This Fisher Price Blaze & The Monster Machines toy truck has some heft to it, so it can help to fill up the kid's stockings faster!
DIY Stress Ball kits lets older kids make 3 crazy colored squash-os in a variety of colors, with fun accessories such as glitter or crystals.
My Little Pony blind bags have a different hidden surprise inside each one. At this price, get 2 or 3 to see what is in each different bag!
A 12-pack of race cars and construction vehicles means lots of fun for kids on Christmas morning! (Consider adding this 59-piece pack of road car tape, train tracks and traffic signs to increase the fun quotient!)
A Slinky is classic fun. Need we say more? If your kid's haven't ever had a Slinky toy, then now's the time!
Same goes for a Duncan Yo-Yo, too! Get the classics which never go out of style!
Kids will love painting their very own wooden race car with this adorable craft kit that takes up a lot of room in the stocking!
Mad Libs books are always well loved by kids. Even in today's highly technological world, kids love making up silly stories, especially when they are the star of the show! There's lots of Mad Libs to choose from, including Unicorn and Mermaids Mad Libs and I Love My Pet Mad Libs Junior for younger kids.
You won't believe how cheap these sticker books are! There's something for everyone, from Cat and Dog Dress Up to Build Your Own Cupcake.
Kitchen Stocking Stuffers Ideas
A tiny cast iron skillet from Lodge (who's known for amazing pans)? Yep! You didn't know that skillets could be this small, but they're great at melting butter, cooking a small egg, or any other small tasks.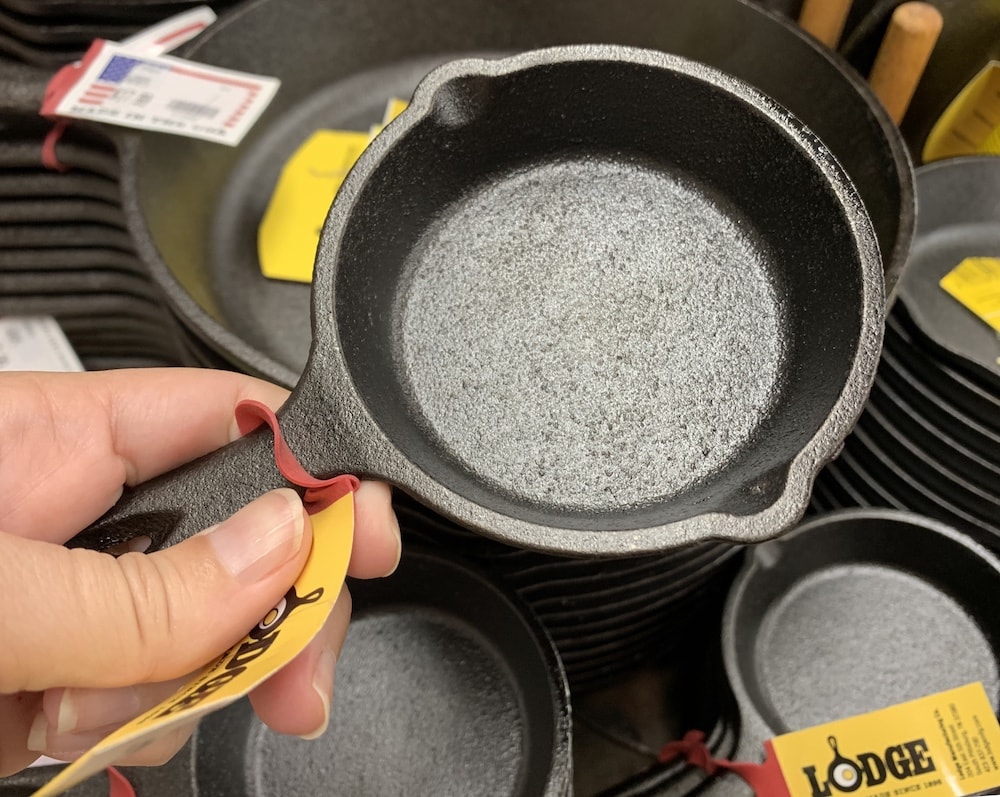 Inspirational Stocking Stuffers
Angels are always watching over us. Remind your friends and family with this lovely angel box perfect for storing jewelry.
We love this small box of inspirational sayings for women. The size of a deck of playing cards, it is a perfect gift to keep in a glove compartment, purse, bedside table, etc.
Perfect for the moms in your life, this paperback One-Minute Inspirations book is packed with wisdom and inspiration to be enjoyed in 60 seconds or less.
Know someone who is going through some challenges in life right now? This Too Blessed to Be Stressed devotional book is perfect for them.
This Choose Joy vinyl decal can be applied to a laptop, car window, mirror or even a refrigerator for a powerful message to be seen daily.
Blessings of Grace cards are so beautiful they can be framed for gorgeous, inspirational artwork!
Want to give the girls at church something special? This pack of 101 Promises from Psalms is great for church friends and gift giving exchanges, or tuck them into an inspirational gift package.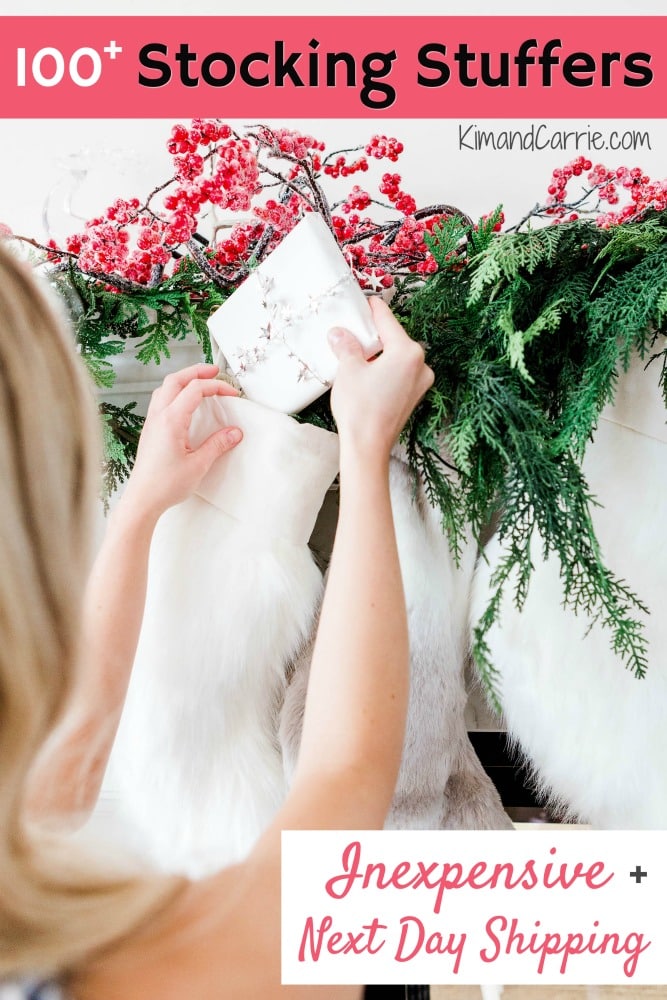 Stocking Stuffer Ideas Perfect for Everyone
This portable cell phone or tablet holder is perfect for helping out with FaceTime, Zoom calls, or reading recipes while cooking.
A Bob Ross bobblehead with sound, and a book with 30 of his paintings? Yes, please!
A password organizer will save them SO MUCH stress and frustration! They will thank you each and every time they use it!
This impressive sewing kit is full of everything anyone might need to repair clothes or sew a small craft. Or get a Survival Sewing Kit which also has some glue and tape (for when sewing isn't necessary for a repair).
A wooden tic-tac-toe set is pretty impressive for being so cheap!
We can't believe this Bon Voyage luggage tag cost just a few dollars. It's super cute for any traveler or anyone planning a vacation soon. For multiple suitcases, consider this 4-pack of world map luggage tags.
A foldable bag is always a welcome gift. This world map travel-size laundry bag is great for anyone with wanderlust in their hearts.
This unisex sleep eye mask comes with its own pouch. Works great for travel or home.
A Nightmare Before Christmas Cross-Stitch Kit that is super affordable? Yeah, they're going to love this!
Never underestimate the power of a gift card. Even a $5 gift card. It's a perfect gift for indulging in a coffee, ice cream, song download, new app, etc.
Cash is always a perfect gift, too. Instead of sticking a dollar bill in their stocking, make it unique! Try out these incredible dollar bill origami ideas!
Everyone needs to bring in groceries or supplies from the car or a bike. This easy-grip carrier holder helps hold all of those grocery bags together for one easy trip!
A public toilet survival kit? Yep! It's a gag gift, for sure, and kinda funny. But, honestly, it actually works and will likely be appreciated more than you know!
Holiday flavor teas are perfect for enjoying while watching Hallmark movies after all the gifts have been opened! Put a box of these Christmas teas in their stocking.
You can't go wrong with candy bars. Stock up on full-size candy bars in flavors that they love.
Family game night gets even better with these card games, such as Connect 4, UNO Dare or Blink. For adults, this drinking party dice game might be a better fit.
Be Sure to Pin This List So That You Can Find it When You Need Stocking Stuffers Quickly!
More Gift Ideas!
Want even more gift guides and inspiration for gift giving ideas? Check these out!