Want to stuff a stocking but don't want to spend a lot of money??? You've come to the right place! This is our huge list of inexpensive stocking stuffers that women, men, teens and kids will love!
We strived to find thoughtful, impressive gifts that don't cost a fortune. In fact, most of them are only a few dollars. These are unique stocking stuffers that look like you've gone shopping somewhere fancy, but in fact you've only spent a few bucks.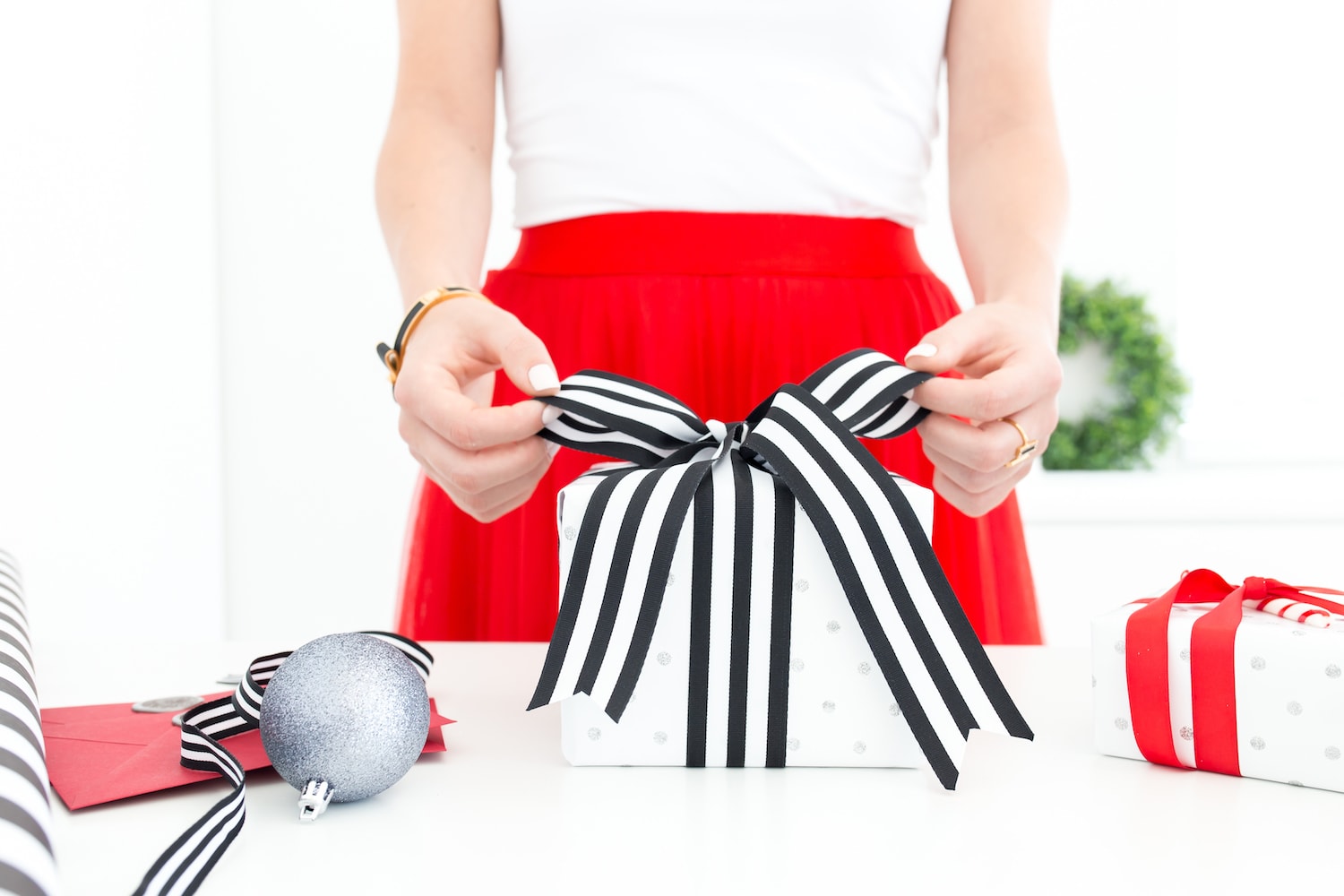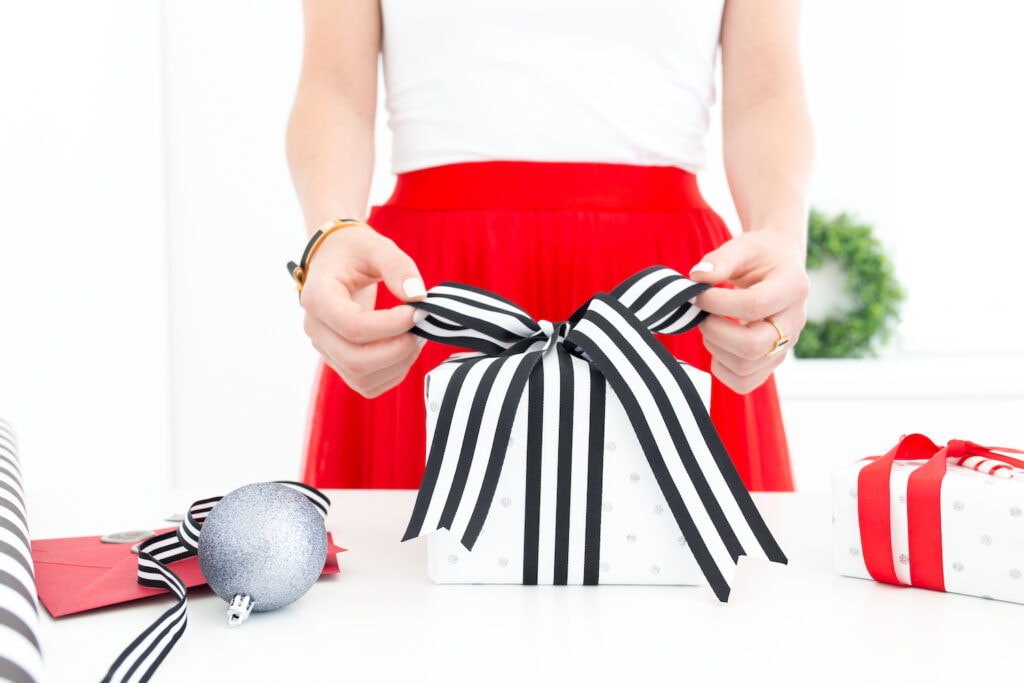 Prices do change online all the time, but we strived to find the most inexpensive stocking stuffers that we could that will still make your friends and family smile when they open them up.
Amazon Prime
All of these inexpensive stocking stuffers are found on Amazon. Having Amazon Prime makes these items even easier to get, with free shipping (often very quickly – sometimes same day or in a day or two).
Are you on a very limited budget? Did you know that Amazon offers discounted Amazon Prime memberships for certain qualifying customers?
Plus, many of the items offer free returns, as well. So you don't have to worry about the quality of the items. If you don't like it, just send it back (be sure to look at each individual seller's terms, though, to see if they offer free returns).
If you're not already an Amazon Prime member, now is the perfect time to join! You'll get the free shipping and free returns options, plus free e-books, a wealth of online TV shows and movies, and more!
HOT TIP: If you're not ready to buy right now (or you just want to keep adding things as you see them and like them), be sure to add them to your Amazon cart. That way, you'll have a lot of options already hand picked for when you need a quick gift or realize you don't have enough stocking stuffers!
Inexpensive and Cheap Stocking Stuffers (That Don't Make You Look Like a Cheapskate!)
We've narrowed down these inexpensive stocking stuffers into sections to make your shopping easier. Just scroll through the sections to be surprised with all of the inexpensive (we don't dare say cheap!) stocking stuffer gifts you can get.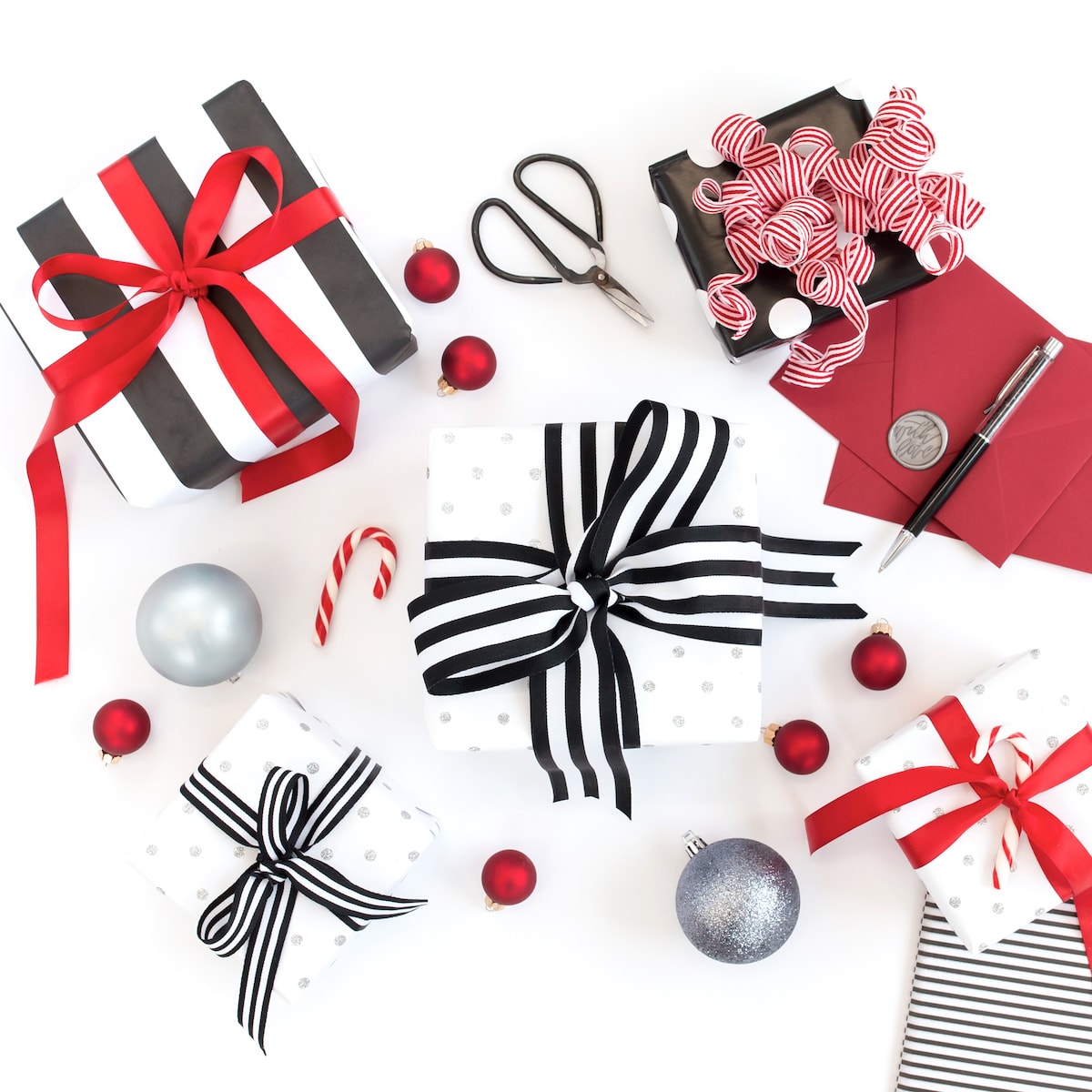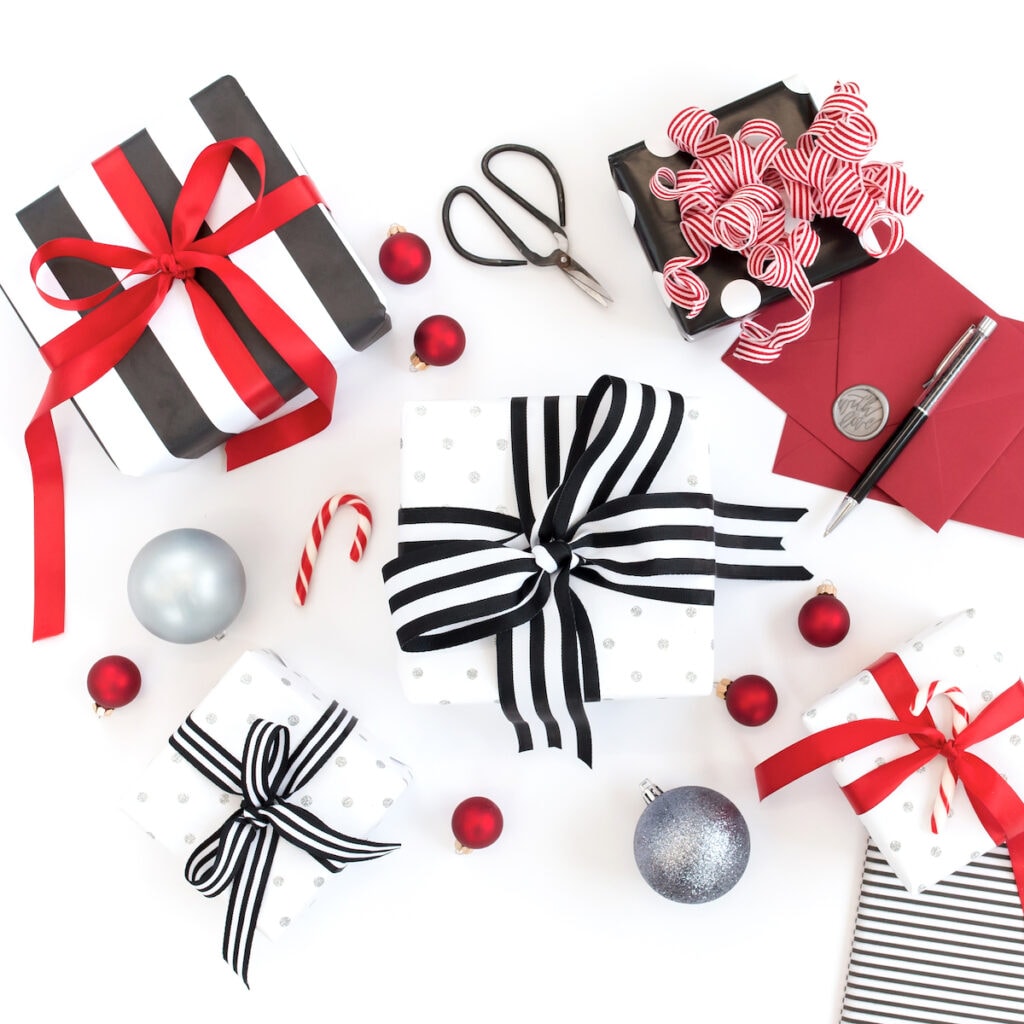 Plus, many of them can be delivered quickly in case you've waited until the last moment!
Here's how these inexpensive stocking stuffers are organized:
Stocking Stuffer Ideas for Men
Beauty Stocking Stuffers for Women and Teens
Jewelry Stocking Stuffers for Women and Girls
Stocking Stuffer Ideas for Kids
Kitchen Stocking Stuffer Ideas
Inspirational Stocking Stuffers
Stocking Stuffer Ideas for Everyone
Stocking Stuffer Ideas for Men
Bourbon Vanilla Lip Balm is Certified Organic and made for men. How can he resist?
We LOVE this tactical men's bracelet which not only looks great as an accessory, but also unravels to 10 feet of parachute cord, along with a built-in compass and piece of flint for making camp fires in an emergency. Perfect for hikers, campers, National Park lovers and outdoors aficionados!
Do the men in your life wear glasses (or reading glasses or sunglasses)? How about this hand carved wood nose eyeglass holder? Great for office or at home!
You seriously won't believe the price on this 2-pack of leather wristband bracelets! You MUST SEE! Great for teens and men to layer.
This LED floating lantern is big and takes up a lot of space for a little price. Which means you can fill men's stockings for less money and fewer gifts!
This key ring tool (aptly named the DoohicKey) is seriously impressive with a screwdriver, box cutter, bottle opener, ruler and wrench all in one. And the price is crazy good for a multi-functional tool, too! Get one for everyone on your list to keep in their car or key ring.
Gear Ties can be reused infinite times to tidy up and store technology cords, headphones, and other organizational challenges.
Our Dad uses these Dude Wipes when off-the-grid helping people after natural disasters. Stick a 48-count pack in men's stockings to use in their gym bag, while hiking or camping, RVing or freshening up after work or the gym.
For the handyman, crafter, camper or RVer, Gorilla tape is a multi-purpose tool that works in a bazillion ways, so it's always great to have on hand.
Musicians will love this guitar license plate which would be perfect as wall art, too.
A Dew Rag which wicks away moisture is perfect for outdoorsmen and sporting men.
Beauty Stocking Stuffers for Women and Teens
We can't believe how many amazing gifts you can find for just a few dollars.
All of these beauty and accessory items are perfect for girls, tweens, teens and adults.
Not only are they affordable, but they are also very useful, too! Many of these inexpensive stocking stuffers can improve wellness and well being by using them, which is definitely a welcome gift for your friends, family or co-workers.
Beauty Tools
A 20-piece makeup brush set in one of the hottest colors of the year? Yes, PLEASE!!! We love this makeup brush set.
You won't believe that you can get a 3-way, folding mirror for a price like this! It makes a pretty impressive stocking stuffer that girls, tweens and teens will love!!!
This 2-pack of silicone brushes are definitely different, but they also make applying makeup or body lotion so much easier!
Help relieve stress and tension with this scalp and head massager!
Makeup brush cleaning tools are important for any beauty enthusiast. Good thing they are so cute, too! We love this 2-pack of cosmetic brush washing tools in different colors and shapes. Or buy just one of these makeup brush cleaning tools to save even more money.
Another option for cleaning makeup brushes is this makeup brush cleansing shampoo or makeup brush cleansing wipes. Both are free of nasty chemicals that you don't want in your beauty products.
This set of 3 cosmetic bags is almost too good to be true! Gift all three small cosmetic bags for an impressive gift, or separate them for individual gifts. P.S. We love the inspirational quote on the bags!
Body Care Gifts
This Miracle Cleansing Sponge helps to prep skin for better makeup application. And it gently exfoliates skin and removes impurities, too!
Enjoy a scalp massage with this pretty scalp massager that also doubles as a shampoo brush for extra cleaning power. Comes in a variety of beautiful colors.
Smooth feet are instantly attainable with this colorful pumice stone that comes with two different strengths in one bar.
A natural bristle body brush helps to exfoliate skin and improve lymphatic drainage, with then helps to remove toxins from the body. This body brush is a great price (even comes with free returns if you don't like it) and would make a great gift on it's own, or paired with a fancy soap for a spa package.
Hair Accessories
Headbands are always welcome for girls, teens and adults. Not only can headbands be a great accessory, but they are also good at keeping hair off of your face while washing your skin, working out, bending over to do chores, etc. There are a variety of different types of packs of headbands. This 5-pack of classic headbands comes in a variety of colors. This 6-pack of ouchless head wraps is only in one color, and works better for athletes or using in a beauty routine. But for a REALLY BOLD fashion statement, we love this 2-pack of floral head wraps.
This 2-pack of hair clips are beautiful geometric barrettes that are perfect for girls, tweens, teens and adults. They come in two different metals so that they coordinate with a variety of different outfits and looks.
Cosmetics
A 6-pack of organic lip balms for an insanely low price? Yes, please! We love how they are boxed (rather than a blister package or just in a bag) so you can wrap them in gift wrap and make them look more impressive.
With a crazy amount of different colors and flavors, you'll have a fun time choosing one of these sphere lip balms for all of the girls, teens and women in your life.
Cake Batter or S'mores flavored lip balms? How delicious! Get a three pack for a crazy good price!
This lip gloss comes in so many shades it's hard to choose which one is the best! Or try this juicy lip gloss at a great price. So why not get more than one?!?
These dermaplaning tools might not seem sexy, but we are pretty sure that they'll love using them! These touch up razors are perfect for hard-to-reach areas or taking off peach fuzz.
Jewelry Stocking Stuffers for Women and Girls
You won't believe the price on this Bohemia Beaded bracelet perfect for either men or women!
A compass necklace is perfect for friends and family that love to travel.
Five hearts dangling from this sterling silver bracelet makes this a gorgeous accessory for teens and women.
These beaded long earrings with turquoise color accents are perfect for a bohemian look.
This sterling silver infinity necklace makes a strong, simple statement about your friendship or love.
Stocking Stuffers Ideas for Kids
Get a dozen brightly colored flying gliders to keep the kids busy and occupied outdoors on Christmas Day!
This Fisher Price Blaze & The Monster Machines toy truck has some heft to it, so it can help to fill up the kid's stockings faster!
DIY Stress Ball kits lets older kids make 3 crazy colored squash-os in a variety of colors, with fun accessories such as glitter or crystals.
My Little Pony blind bags have a different hidden surprise inside each one. At this price, get 2 or 3 to see what is in each different bag!
A 12-pack of race cars and construction vehicles means lots of fun for kids on Christmas morning! (Consider adding this 59-piece pack of road car tape, train tracks and traffic signs to increase the fun quotient!)
A Slinky is classic fun. Need we say more? If your kid's haven't ever had a Slinky toy, then now's the time! Same goes for a Duncan Yo-Yo, too! Get the classics which never go out of style!
Kids will love painting their very own wooden race car with this adorable craft kit that takes up a lot of room in the stocking!
Kitchen Stocking Stuffers Ideas
A tiny cast iron skillet from Lodge (who's known for amazing pans)? Yep! You didn't know that skillets could be this small, but they're great at melting butter, cooking a small egg, or any other small tasks.
This digital cooking timer is easy to use and makes sure that you never forget about cookies in the oven! Want to gift something a little more decorative and cute? This egg timer is the perfect gift, then!
Perfect for tea or coffee lovers! This is the cutest way to store and display sugar for hot drinks.
It might not be sexy, but they'll think about you every time they cook when you give them this silicone utensil rest! Perfect for resting a spoon by a pan without making a mess on the countertops!
Get odors off of hands after chopping onions or garlic or fish with this odor eliminating bar. It's stylish and beautiful on the counter, too.
This 5-piece silicone basting brush set is great for BBQ lovers, cake decorators and anyone who spends time in the kitchen.
Four colorful cutting mats not only take up a lot of room in the stocking, but they'll have a multitude of uses in the kitchen all year long!
It chops, its scrapes, it's a spatula and more! This multi-functional kitchen tool is great for all kinds of cooks!
If someone in your life just LOVES mayo on their sandwiches or other foods, then make their life easier with this unique knife just for mayo!
Fill water bottles without any mess or spilling with this collapsible 2-pack of brightly colored funnels (works great for other funnel needs, too!).
A 4-pack of dish cloths in this gorgeous and cheery color is sure to brighten up their kitchen!
Inspirational Stocking Stuffers
Angels are always watching over us. Remind your friends and family with this lovely angel box perfect for storing jewelry.
We love this small box of inspirational sayings for women. The size of a deck of playing cards, it is a perfect gift to keep in a glove compartment, purse, bedside table, etc.
Perfect for the moms in your life, this paperback One-Minute Inspirations book is packed with wisdom and inspiration to be enjoyed in 60 seconds or less.
Know someone who is going through some challenges in life right now? This Too Blessed to Be Stressed devotional book is perfect for them.
This Choose Joy vinyl decal can be applied to a laptop, car window, mirror or even a refrigerator for a powerful message to be seen daily.
Blessings of Grace cards are so beautiful they can be framed for gorgeous, inspirational artwork!
Want to give the girls at church something special? This pack of 101 Promises from Psalms is great for church friends and gift giving exchanges, or tuck them into an inspirational gift package.
Stocking Stuffer Ideas Perfect for Everyone
Everyone needs to bring in groceries or supplies from the car or a bike. This easy-grip carrier holder helps hold all of those grocery bags together for one easy trip!
A public toilet survival kit? Yep! It's a gag gift, for sure, and kinda funny. But, honestly, it actually works and will likely be appreciated more than you know!
Plastic straw bans everywhere means that people are looking for eco-friendly ways to sip their beverages. We've had stainless steel straws for years, and this four-pack with a cleaning brush is impressive for the price.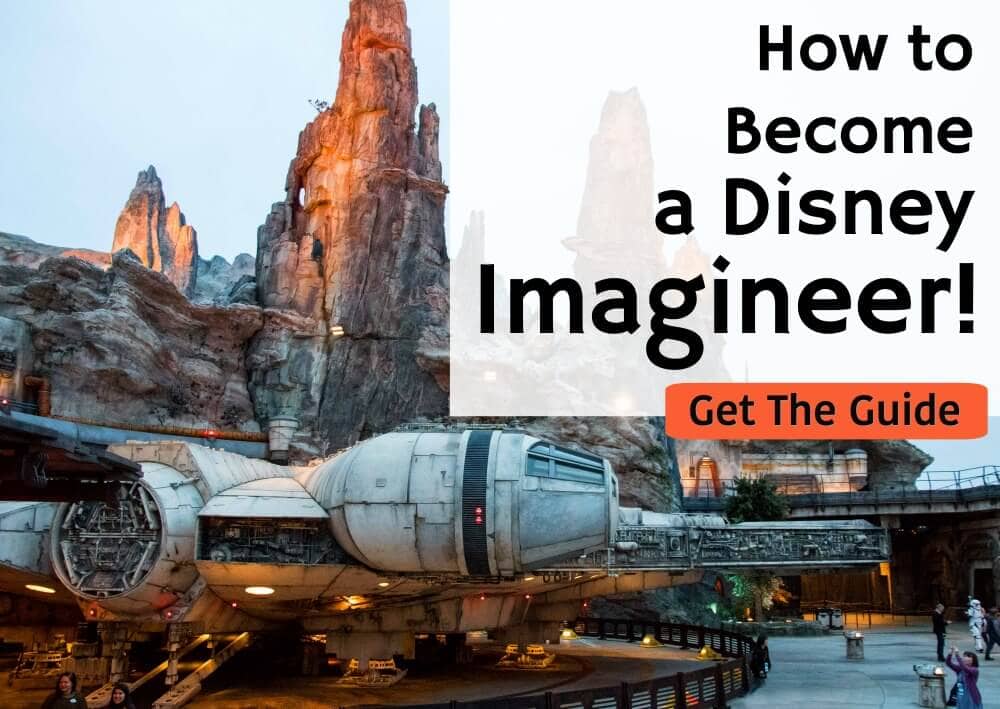 Decorate water bottles, laptops, skateboards, etc. with this 50-pack of large and colorful vinyl stickers.
This weirdly intriguing nightlight changes colors for a fascinating light show that also makes it easy to see in the dark.
Travelers and campers will appreciate this adult coloring book featuring the National Parks. Full of iconic landscapes, it soothes stress in more ways than one.
A 16-pack of pens is a perfect inexpensive stocking stuffer for writers and those who like to journal (see great gift idea below). Plus, it's size takes up a lot of room in a stocking, filling it up quickly on a budget!
Perfect for a work gift exchange, or to give someone who dreams of a career change, this "Things I Want to Say at Work But Can't" notebook gives them an opportunity to draw, doodle or actually write whatever they want in a 100 page journal.
Be Sure to Pin This List So That You Can Find it When You Need Stocking Stuffers Quickly!
More Gift Ideas!
Want even more gift guides and inspiration for gift giving ideas? Check these out!