One of the things we miss most when traveling outside of the South is sweet tea. It seems silly if you weren't born a Southerner, but there's just something special about sweet tea. It's a drink that in one smooth, sweet sip can remind you of fun childhood outings, picnics in the park, BBQ restaurants and lazy evenings on the porch in a rocking chair.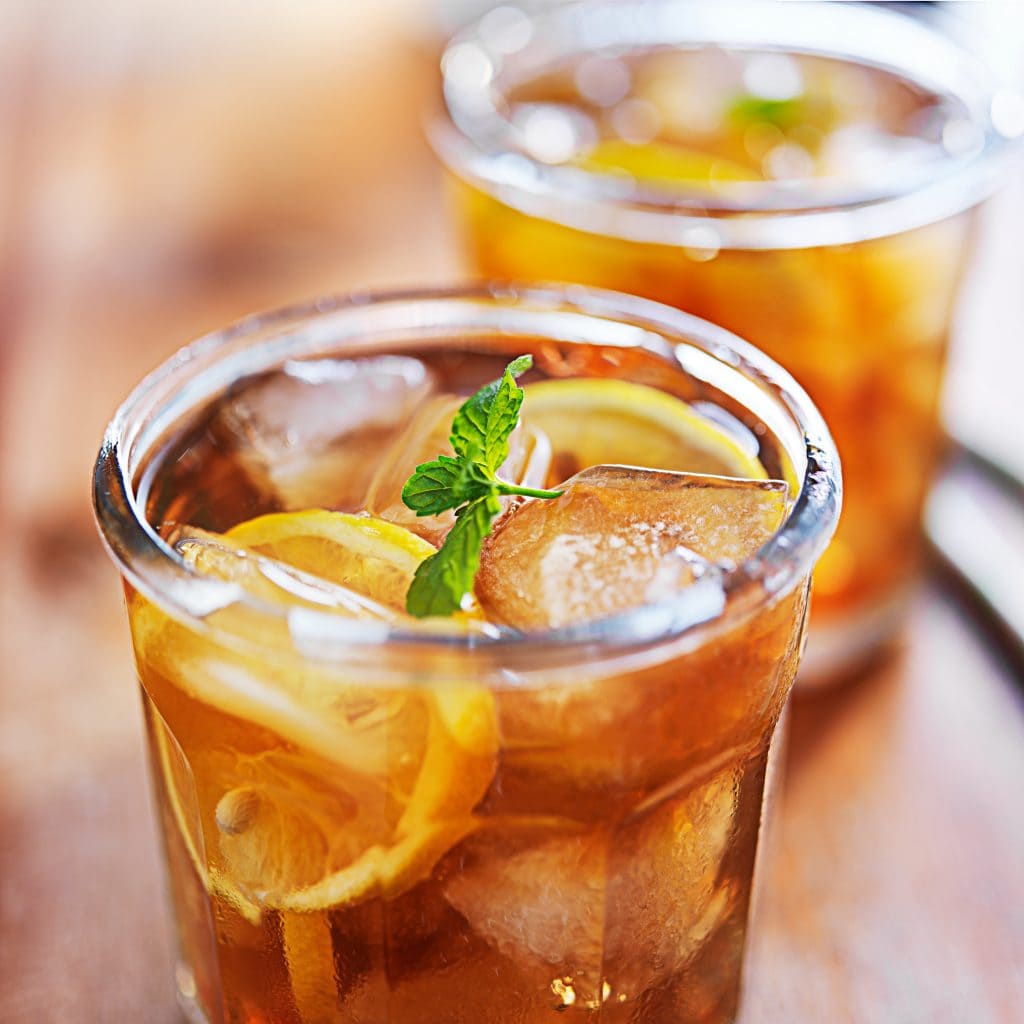 Sometimes you want to try a different variation of sweet tea, though. Maybe it's to impress company coming over or a drink that complements a special dinner you have planned. That's why we chose the Best Southern Sweet Tea Recipes so you can enjoy different types of the South's unofficial drink.
Some of these sweet tea recipes are classic variations of the favorite Southern sweet tea. Others give a distinctly unique twist to the Southern staple.
Best Southern Sweet Tea Recipes
A cold brewed overnight refrigerator combination with strawberries and oranges that make us almost miss the sugary syrup of sweet tea.
Sweetened with stevia, this is an unusual flavor combination that's sure to wow your guests.
I cannot tell you how intoxicating the smell of honeysuckle is! As a Southerner, any type of food or drink that uses the sweet tastes of Honeysuckle is something to be savored, since the season is so incredibly short.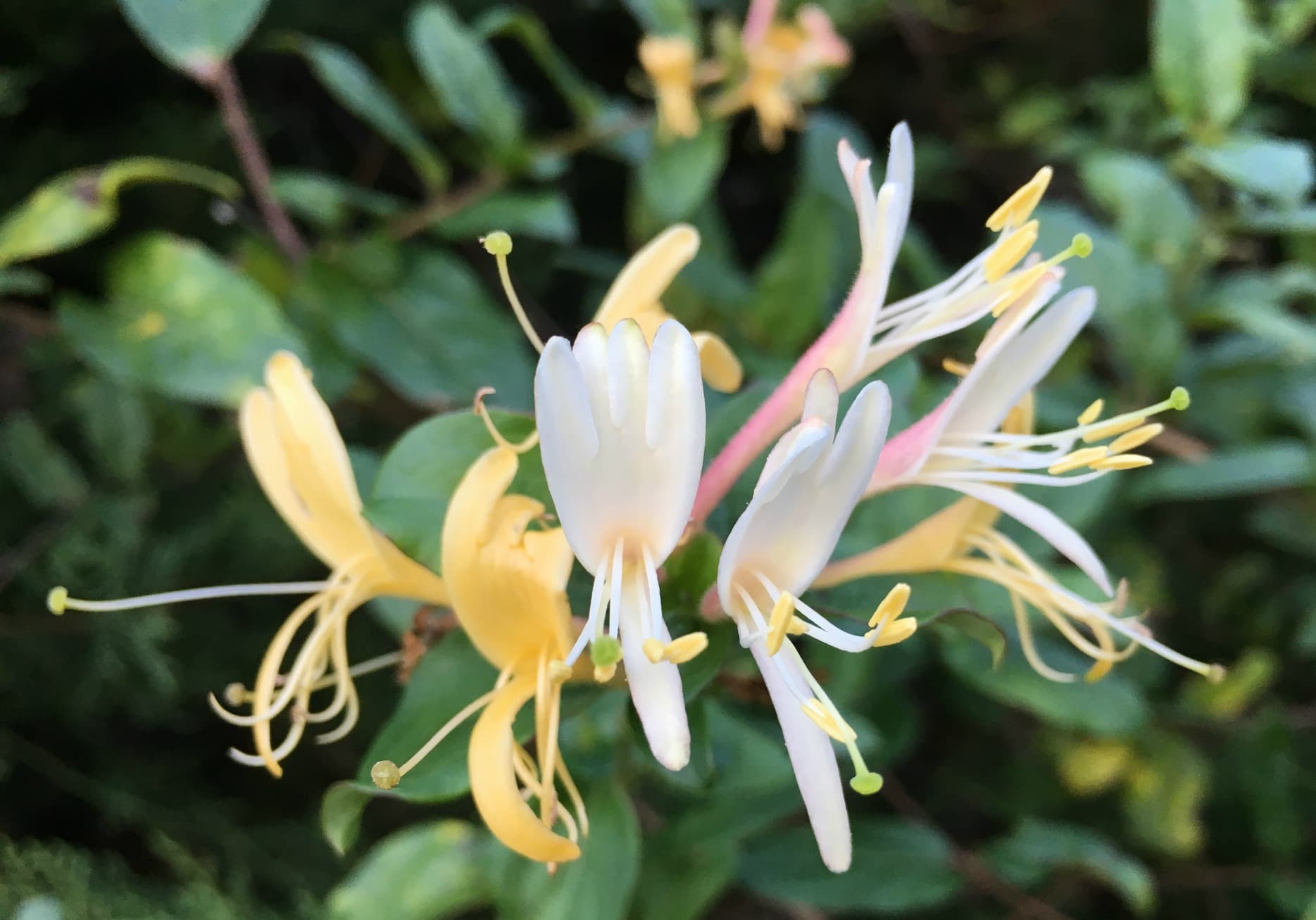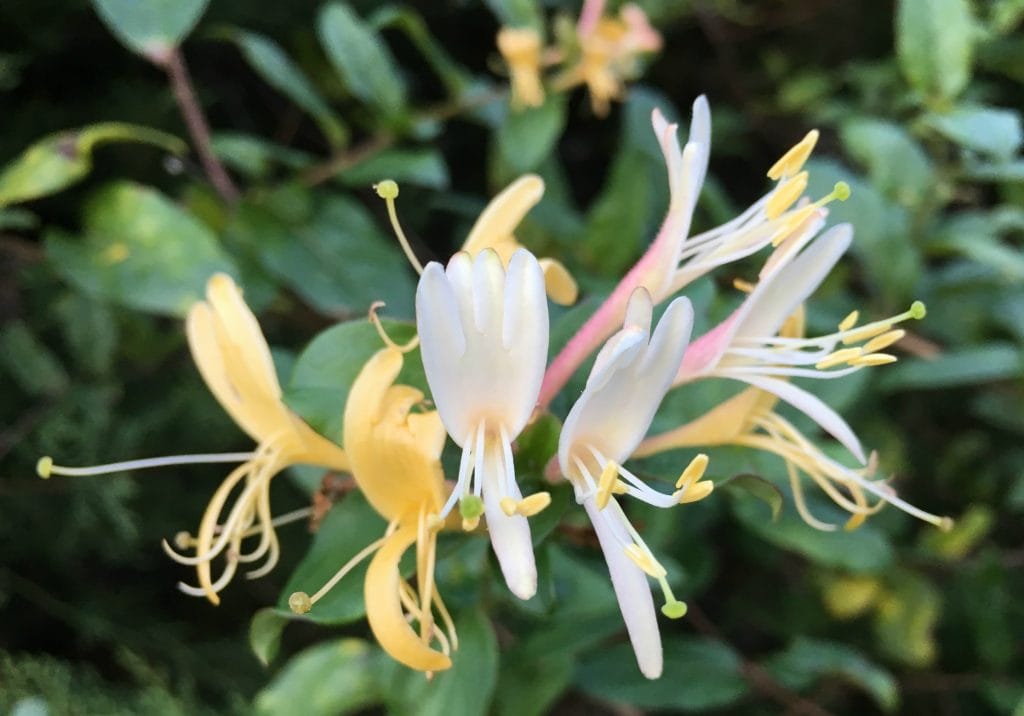 We had the most amazing honeysuckle sorbet during a 3 Day Weekend in Chapel Hill. I still think about it. So I'm anxious to try this Honeysuckle Iced Tea that doesn't even have tea leaves in it! Which means it's caffeine-free!
Can you go to Chick-fil-A without ordering a sweet tea? Can you? If so, we don't want to know. Save yourself some money by making this copycat version of the famous (and addictive) Chick-Fil-A Sweet Tea.
Sweet tea made with frozen orange juice concentrate? Yes, please! We love the flavor combos in this refreshing cold drink perfect for sipping on the porch.
Long Island Iced Tea doesn't have any tea in it. Go, figure. Neither does this sister recipe of Long Beach Iced Tea. We don't mind. Because the spirits used in this cocktail will still put a smile on your face!
Is there anything an Instant Pot can't do? Seriously? We think not. So why not make the Southern staple of sweet tea in your favorite all-purpose kitchen appliance? The link will actually give you three different Instant Pot iced tea recipes, including Strawberry Iced Tea. And when you're done, put that Instant Pot to good use and make some Healthy Instant Pot Recipes.
Another drink that uses Tea in the name but is actually a delicious cocktail. That's okay. We aren't upset with Jack Daniels for making a true Southern classic drink that doesn't seem to have a tea leaf in sight.
Green Tea is thought to boost metabolism and fat burning. So this sweet tea could be considered part of your weight loss plan, right? 😉 Either way, the combo of strawberries and tea is a winner in our book!
Flavored with honey and the zippy punch of ginger, this sweet tea recipe screams everything that is awesome about the South. Honey! Peaches! Cold Black Tea! Make up a batch for guests coming to your home and it's as Southern a welcome as you can find.
This fun drink goes back to our grandparent's generation. The recipe was found in an old cookbook and modified to fit today's ingredients available. It's a fun, retro party drink that will wow your guests.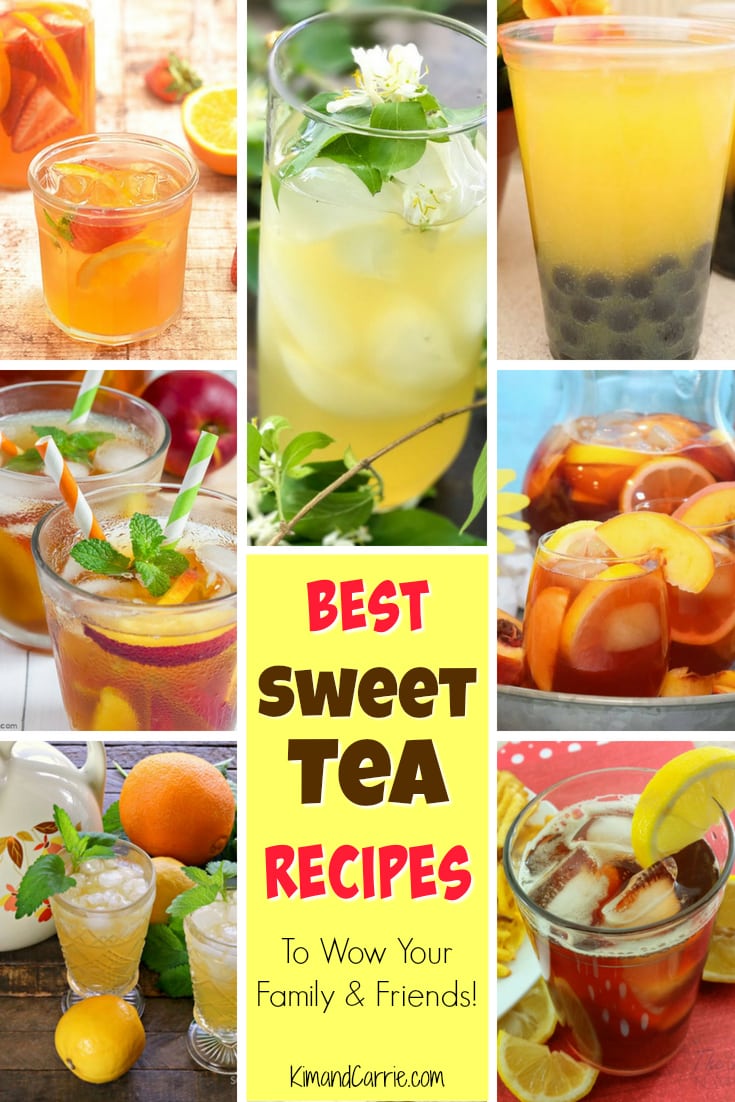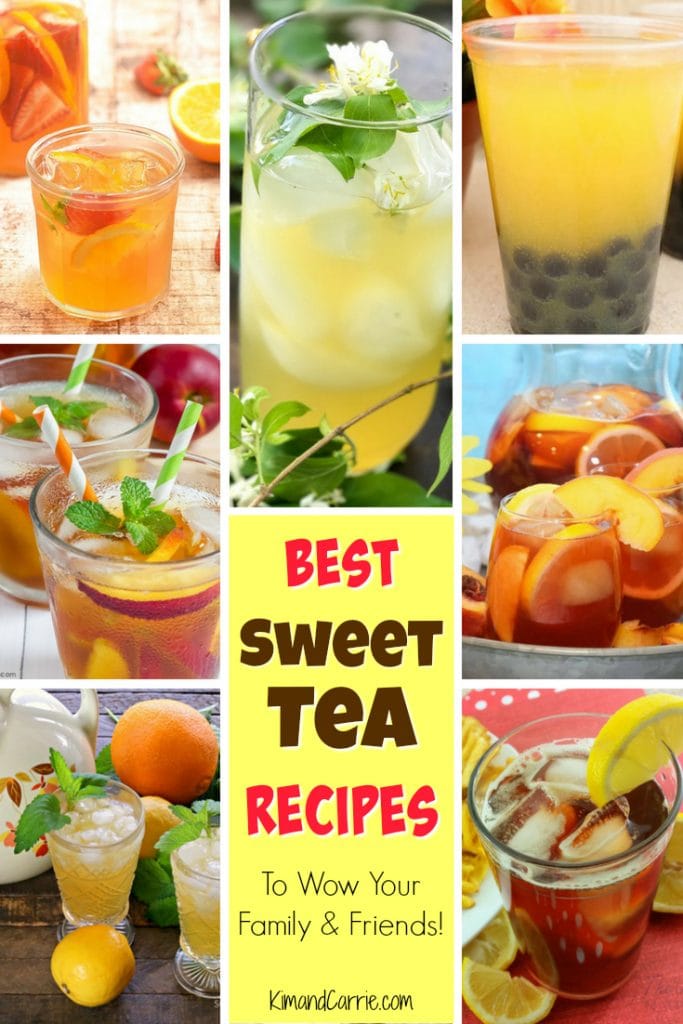 A no-sugar tea that has chia seeds as an ingredient? You might think it's weird, but trust us, this tea is amazing! Step out of your tea-making comfort zone and try this unique tea today. Bonus points for tons of antioxidants and Omega 3s.
Save tons of money and skip the trip to Starbucks with this easy copycat recipe you're sure to love.
Combining two different types of tea is the secret with this unique sweet tea recipe.
We're intrigued my bubble tea, especially since there are so many great bubble tea places in ViMi Asian district of downtown Orlando. Plus, it was fun to make this kid-friendly bubble drink for a Star Wars party. So adding huge tapioca pearls (we find them at Asian specialty stores nearby, but you can buy them on Amazon), to a fun tea flavored with fruit nectar is a unique way of making sweet tea.
This is the BEST way to enjoy the true Southern Sweet Tea classic on a hot day! If you're not feeling cooler and refreshed after drinking southern sweet tea this way, we don't know what to say to you.
A simple tea with a classic twist. If you want to add flavor to your sweet tea, this is an easy way.