We love Bok Tower Gardens in Lake Wales, Florida.  Bok Tower is such a fabulous hidden gem in central Florida that has little crowds but not for lack of fun stuff to do. Truly, this is one of the best attractions outside of Orlando and affordable for the entire family.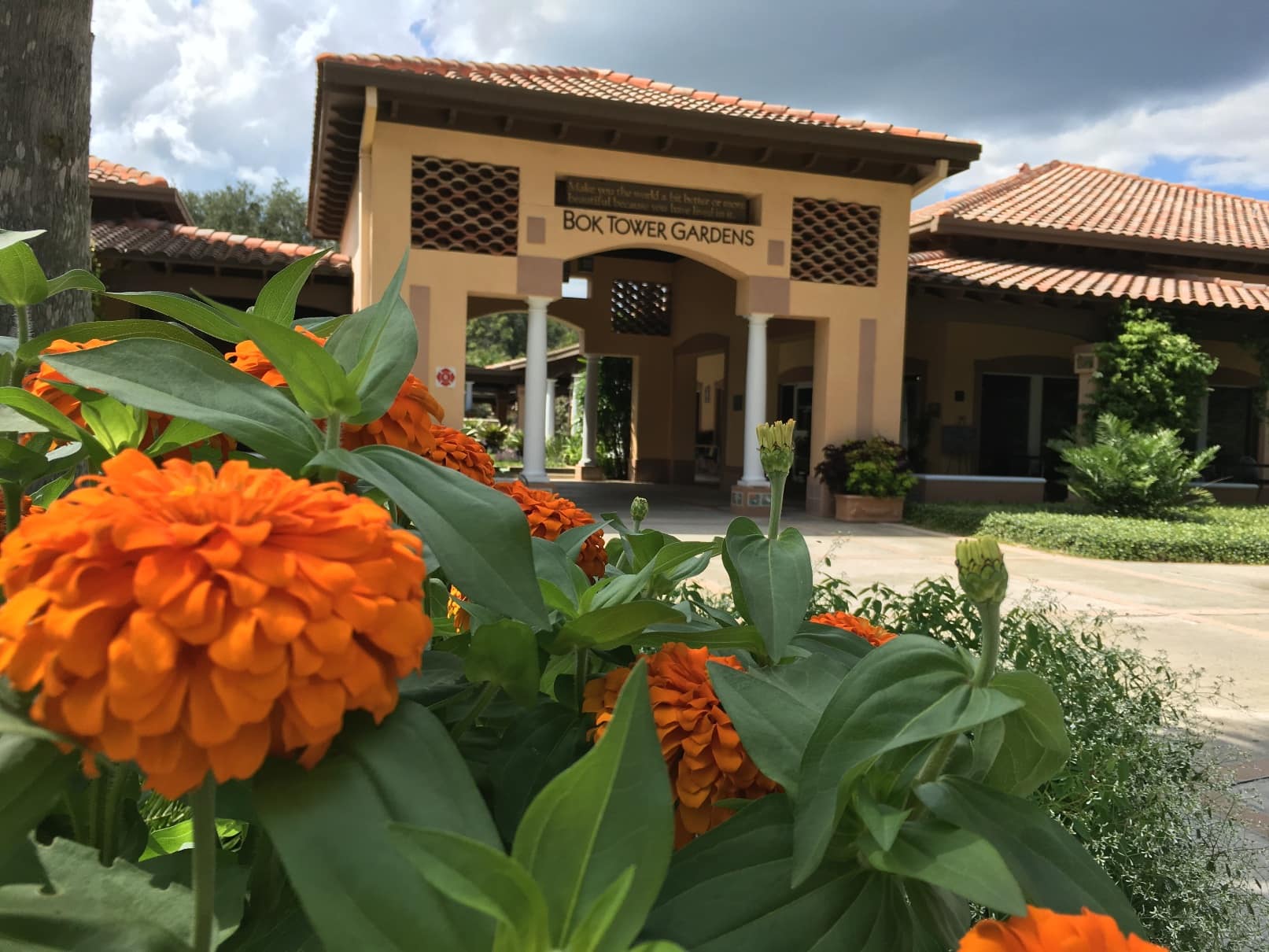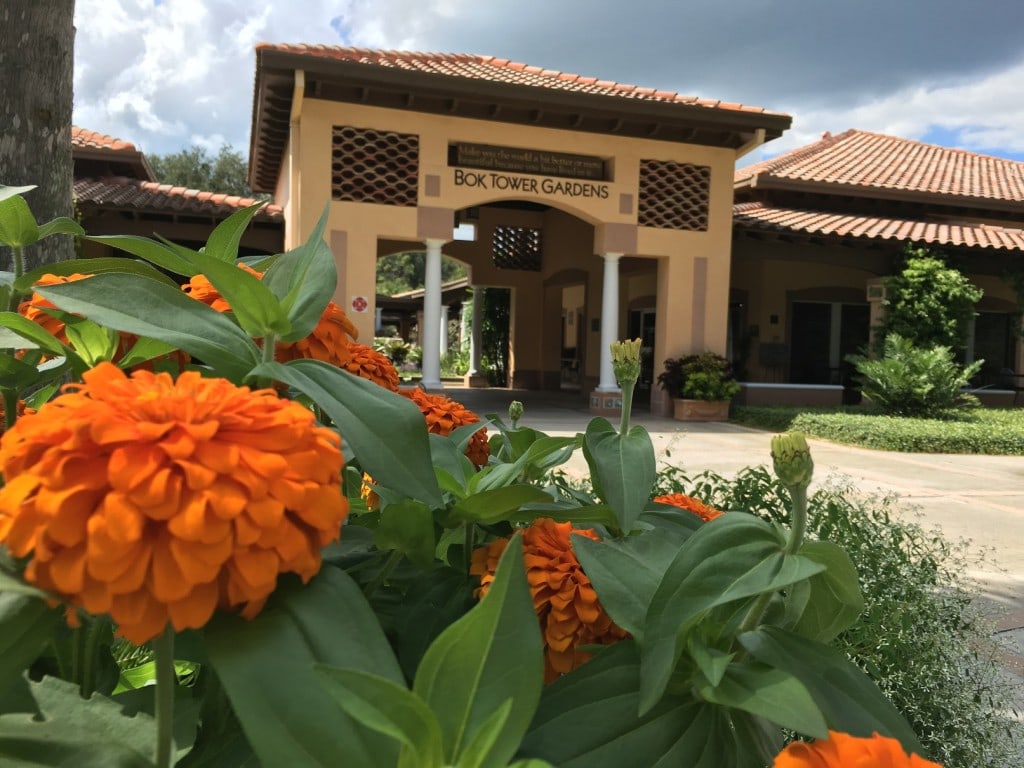 Speaking of perfect family destinations near Orlando area, the new Hammock Hollow Children's Garden at Bok Tower Gardens is AMAZING!!!! It makes Bok Tower even more family-friendly. Truly. Even adults will have fun.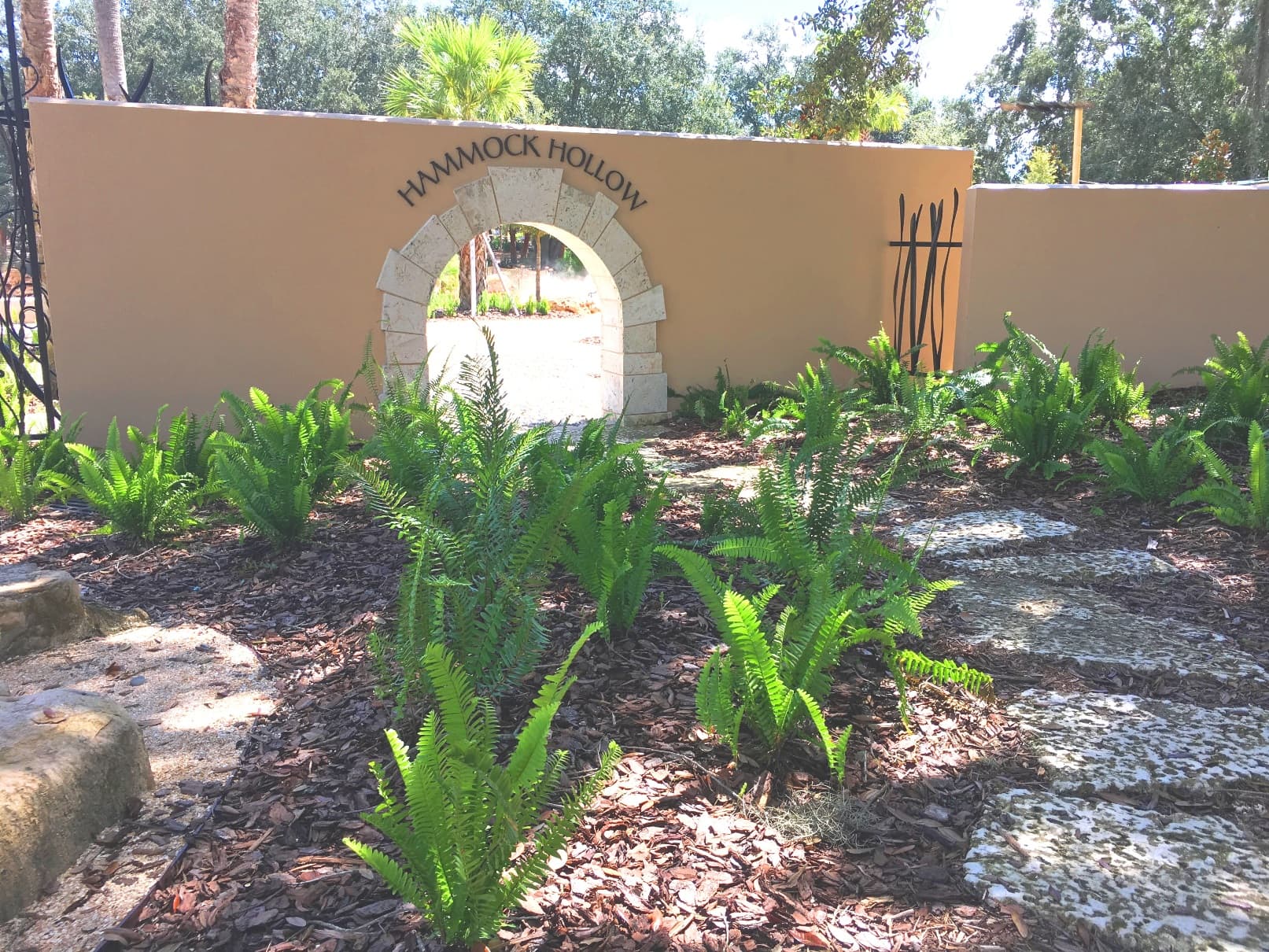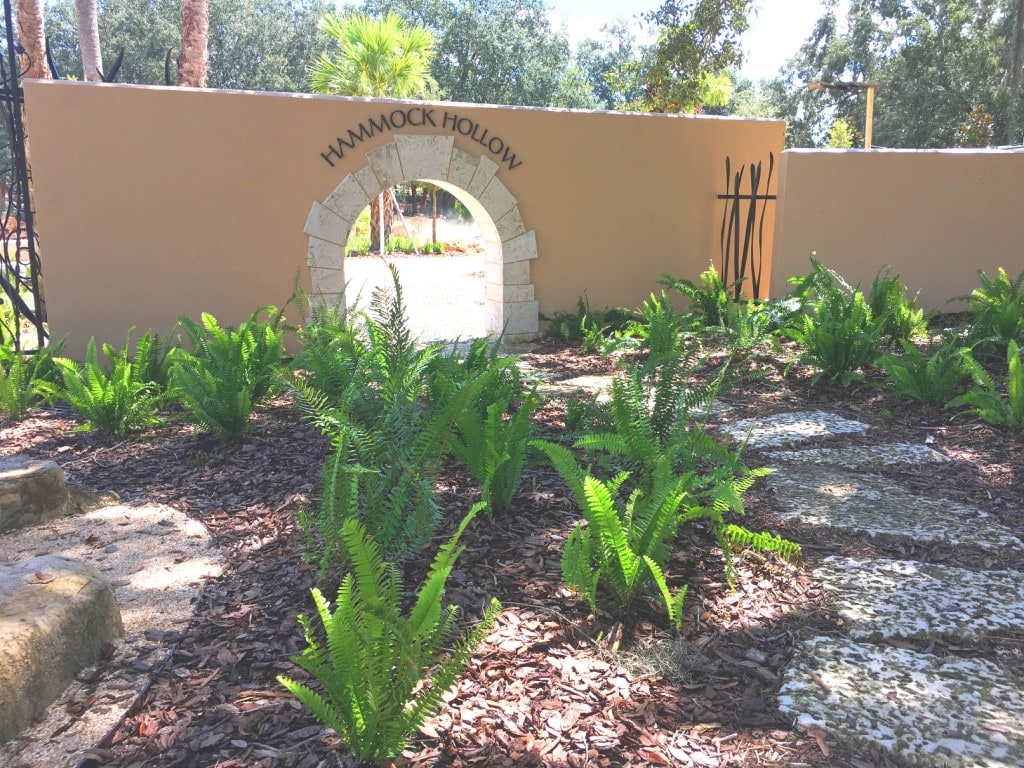 The brand new attraction at Bok Tower Gardens opened in September 2016. Part of a $15 million expansion – the largest in its 87 year history – the brand new 2.7 acre nature play area is a delight for children.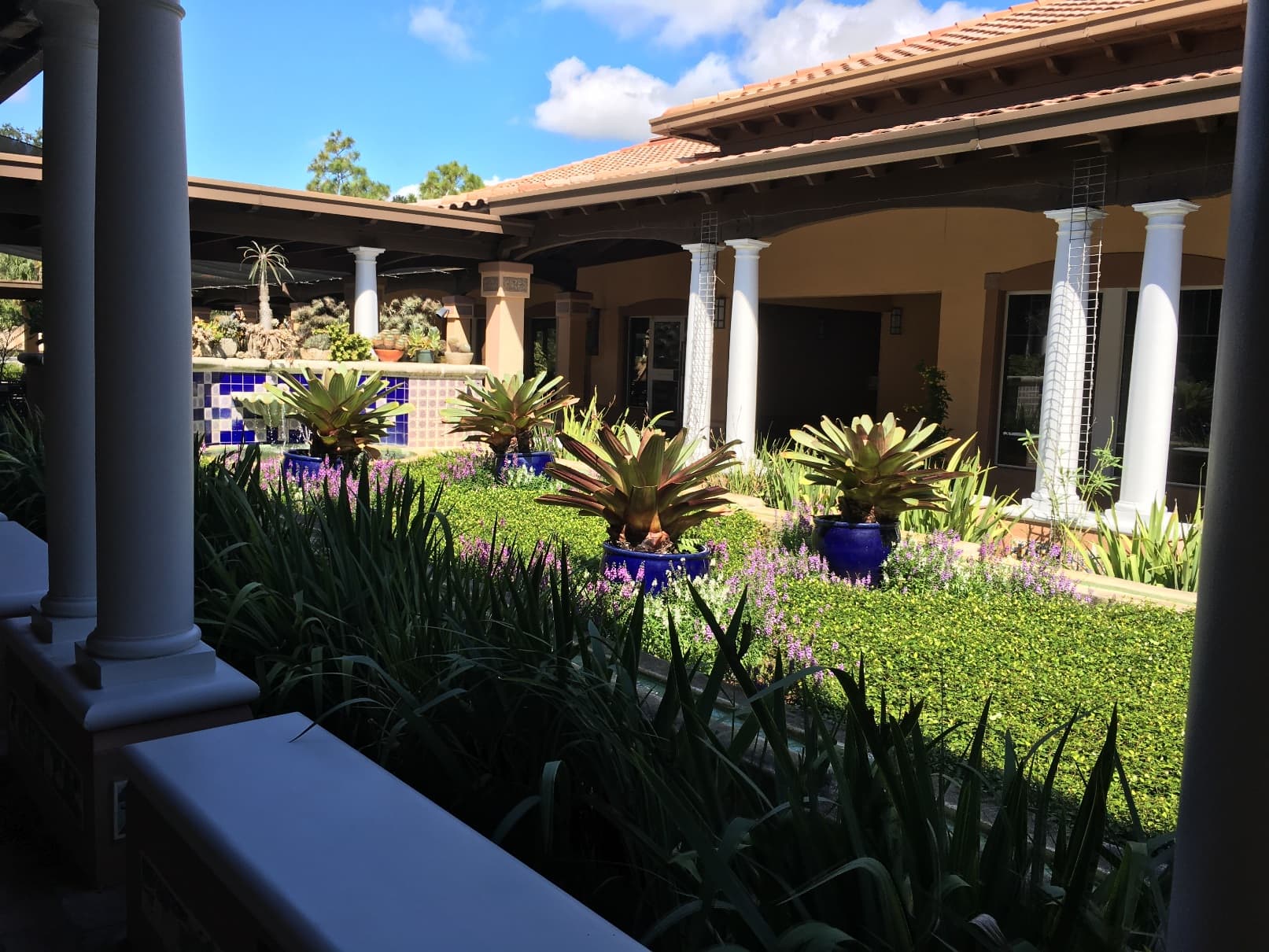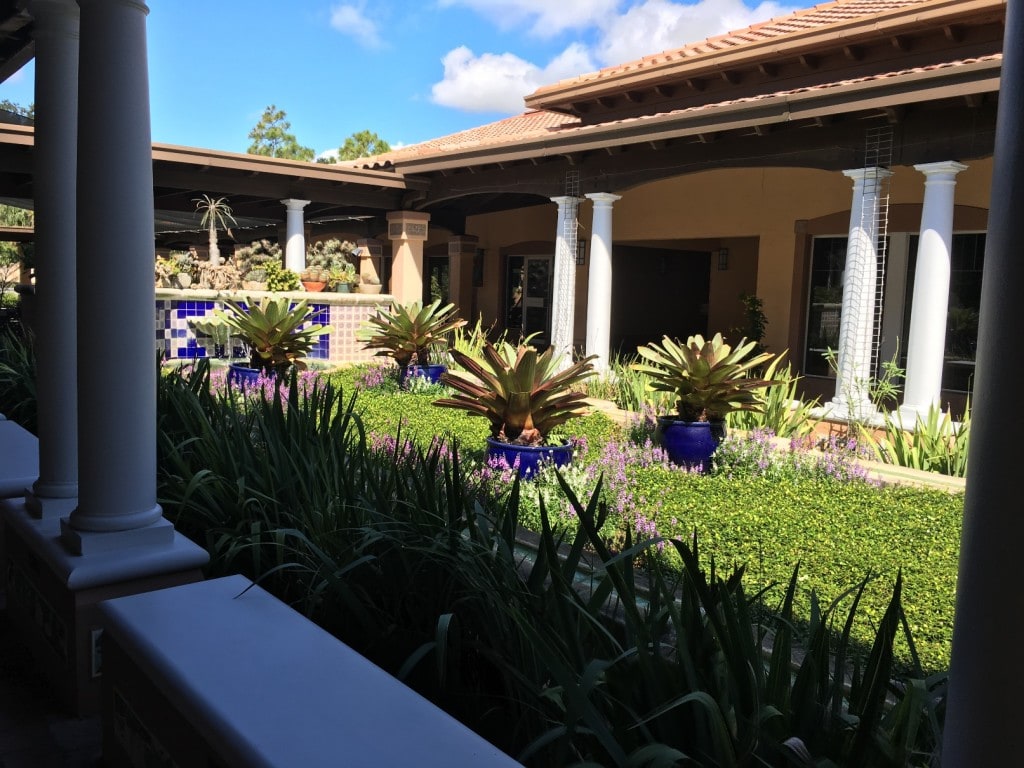 In the works since 2011, this garden adventure area is located adjacent to the Blue Palmetto Café (which is right by the entrance and visitors center). That means easy access for kids and families to come and go before or after a meal, plus really close to the ice cream! It's close enough to the parking area where you don't have to worry about walking back to the car should you suddenly need to grab that extra change of clothes.
Be sure to watch our video for a peek inside!:
Hammock Hollow Children's Garden is located adjacent to the awesome Outdoor Kitchen which just opened, too. This place is massive! The sheer variety of all of the classes that they are offering in this al fresco cooking school are mind boggling (Salty Snacks and Boozy Milkshakes, anyone? Yes, that is a cooking class!)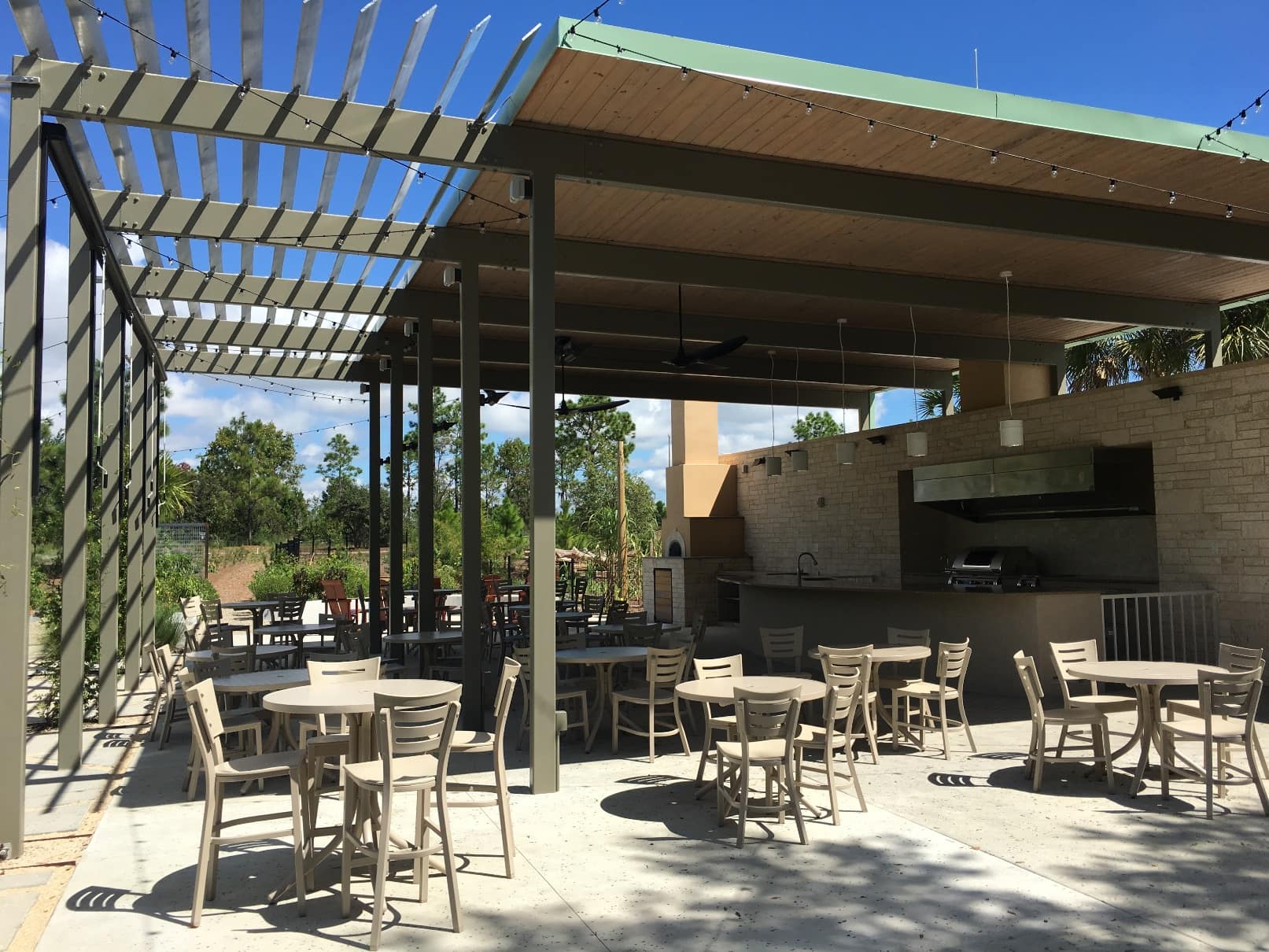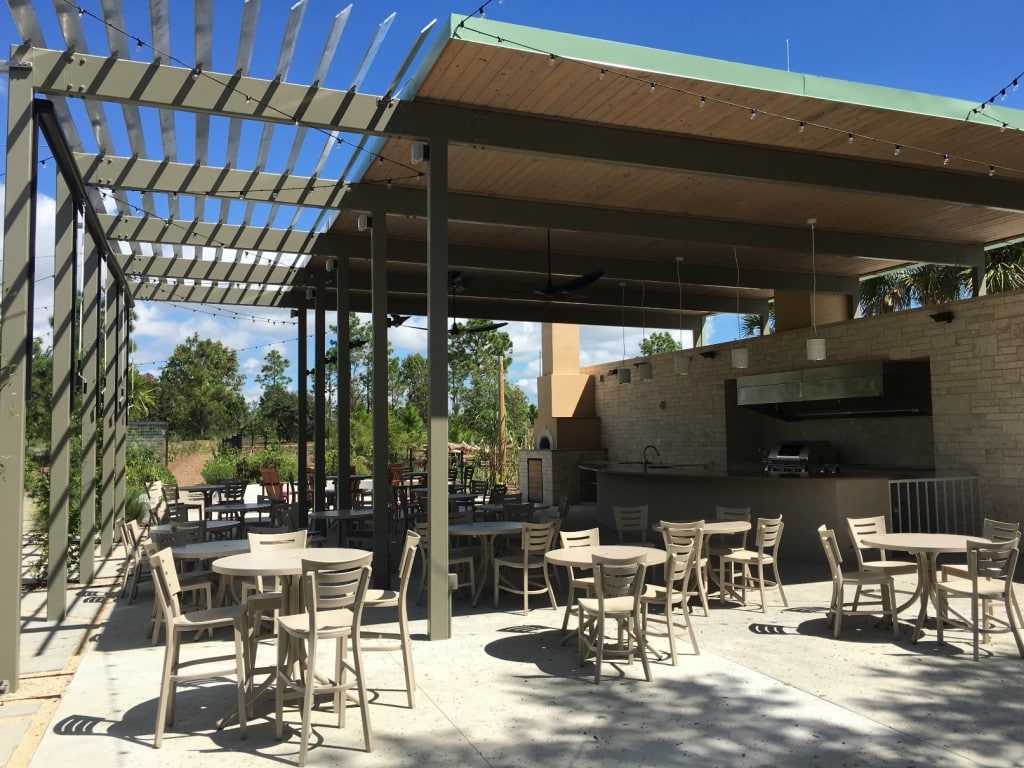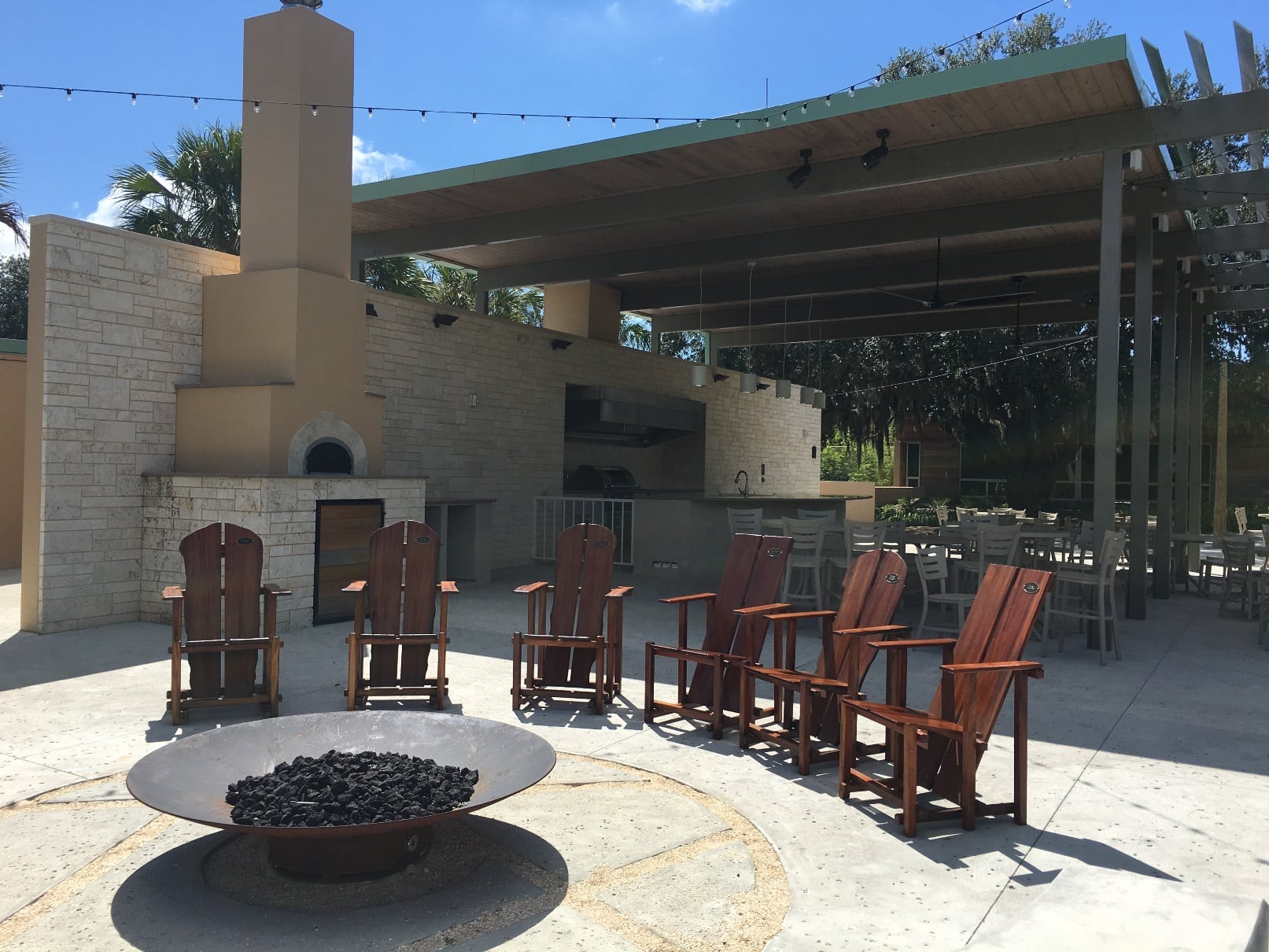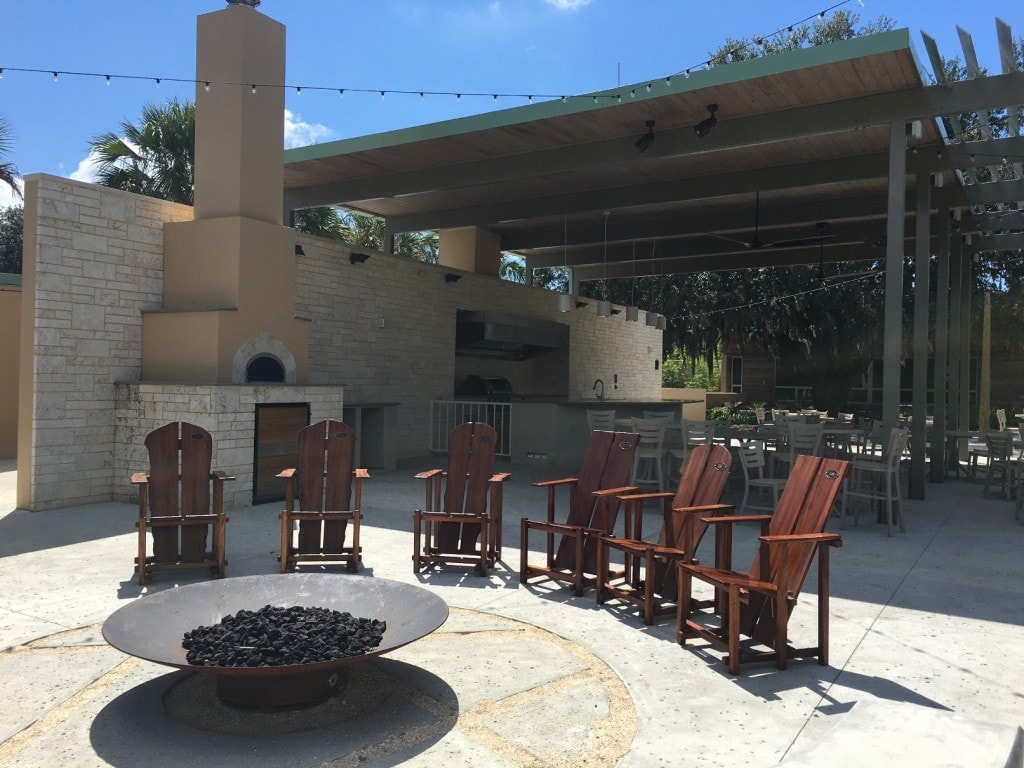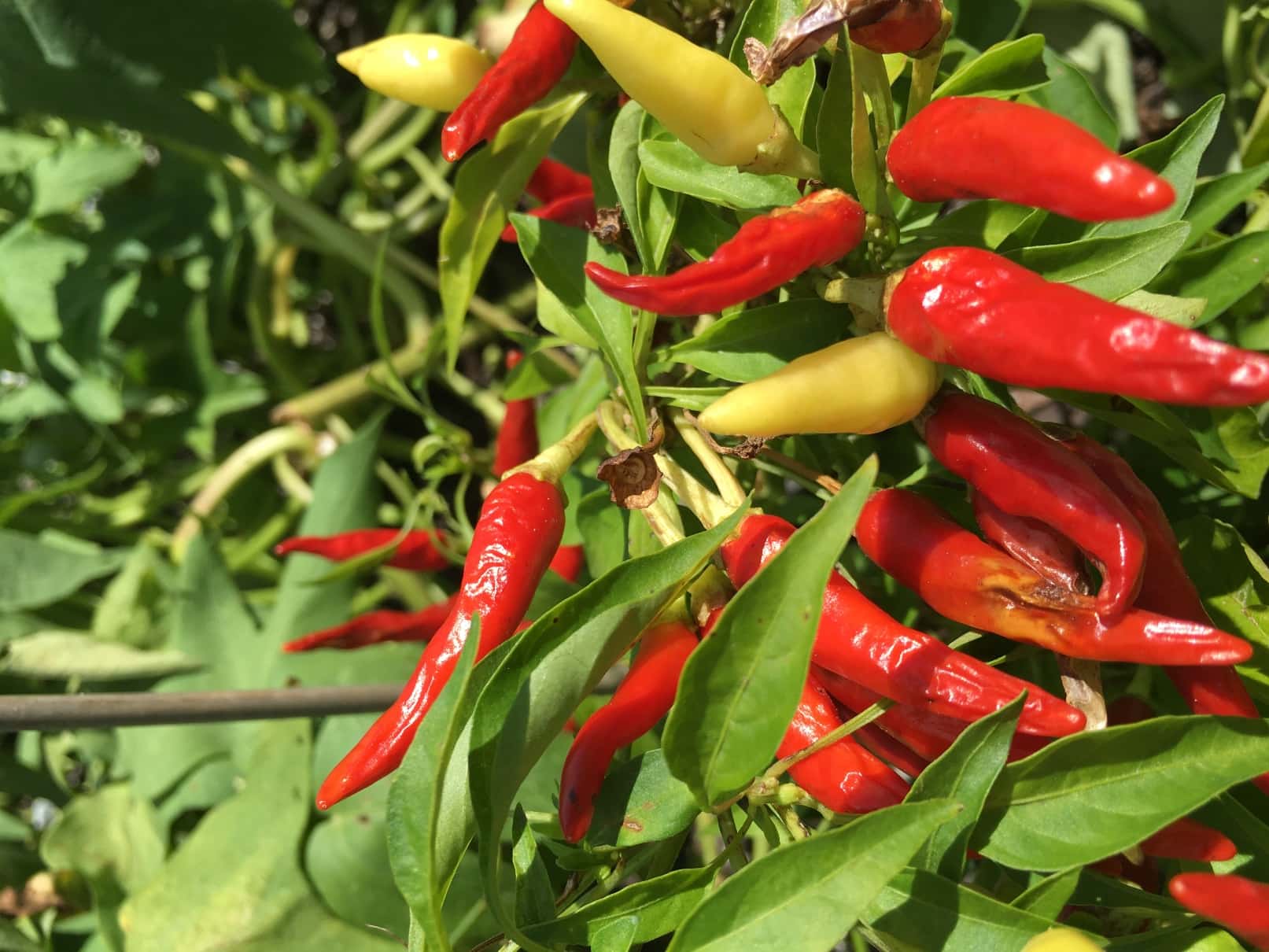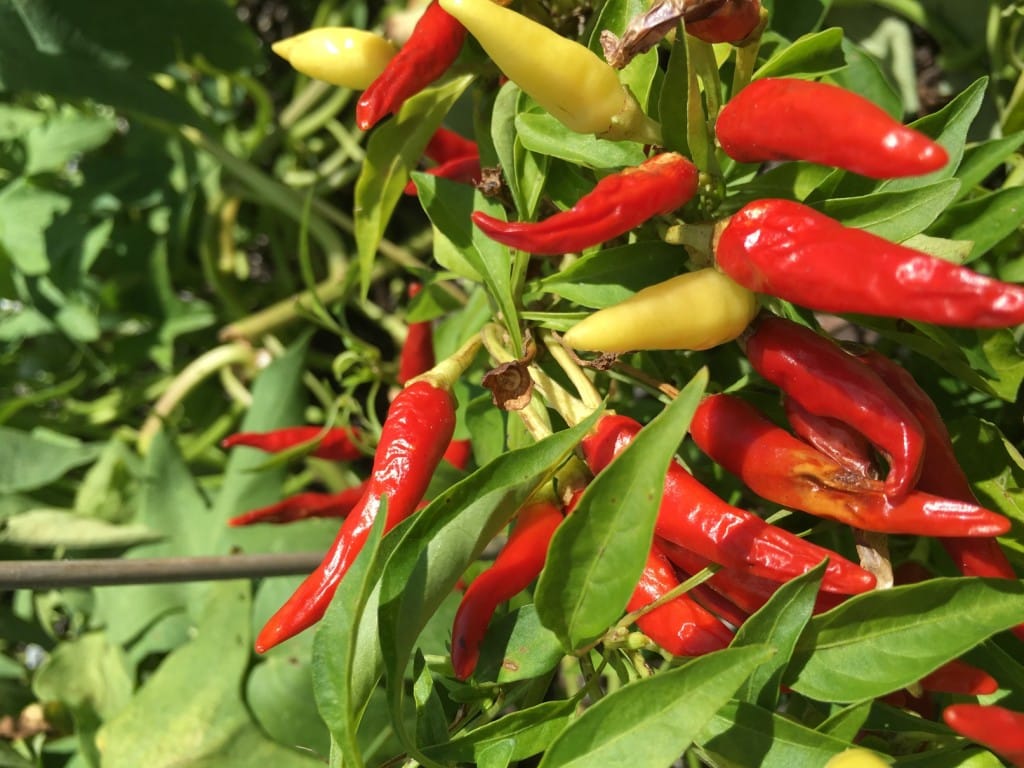 Fun elements of the new Hammock Hollow Children's Garden include:
Indigo Pass – Huge snake sculpture doesn't look menacing as it surrounds a sand circle filled with sand buckets and shovels.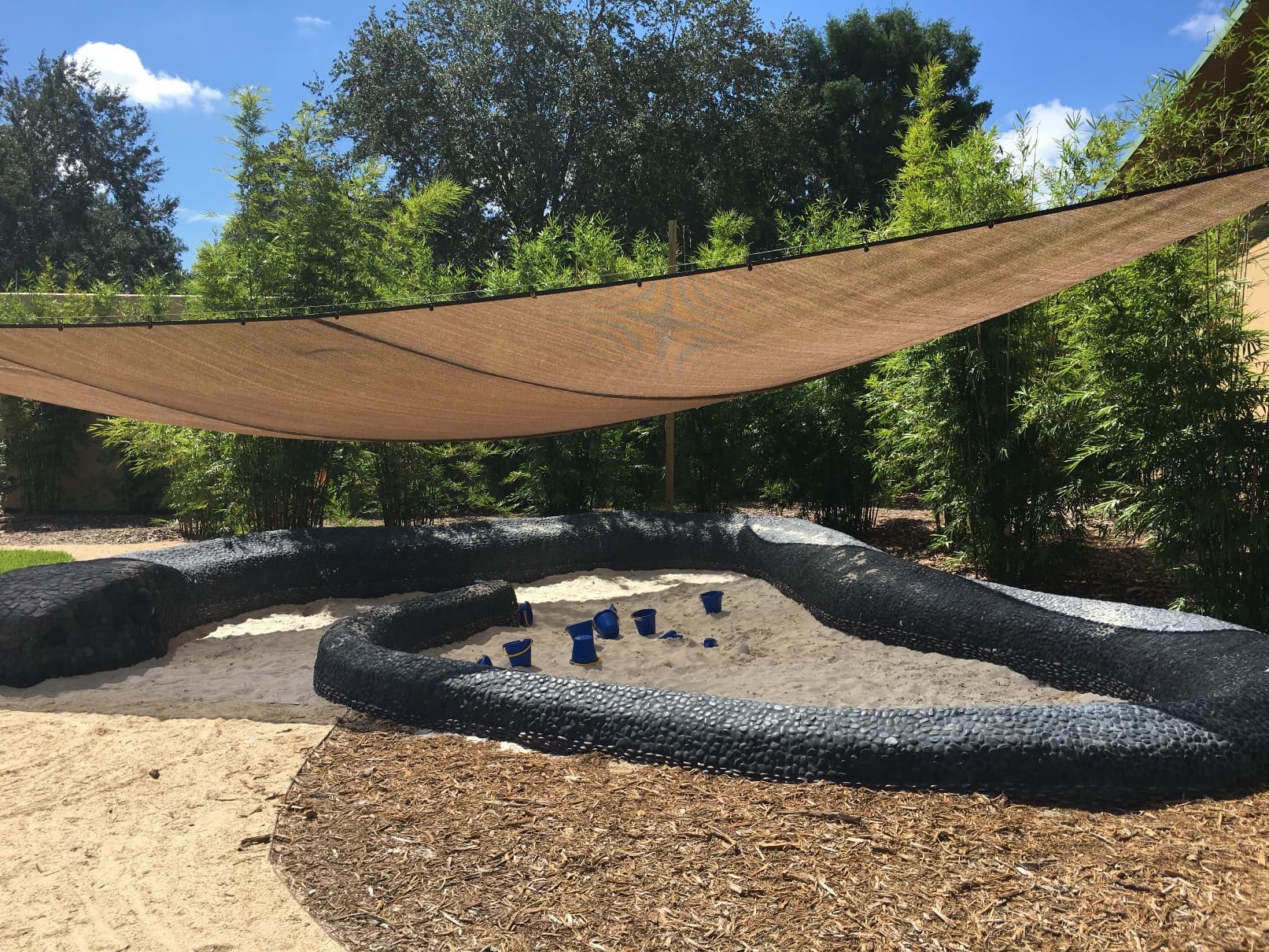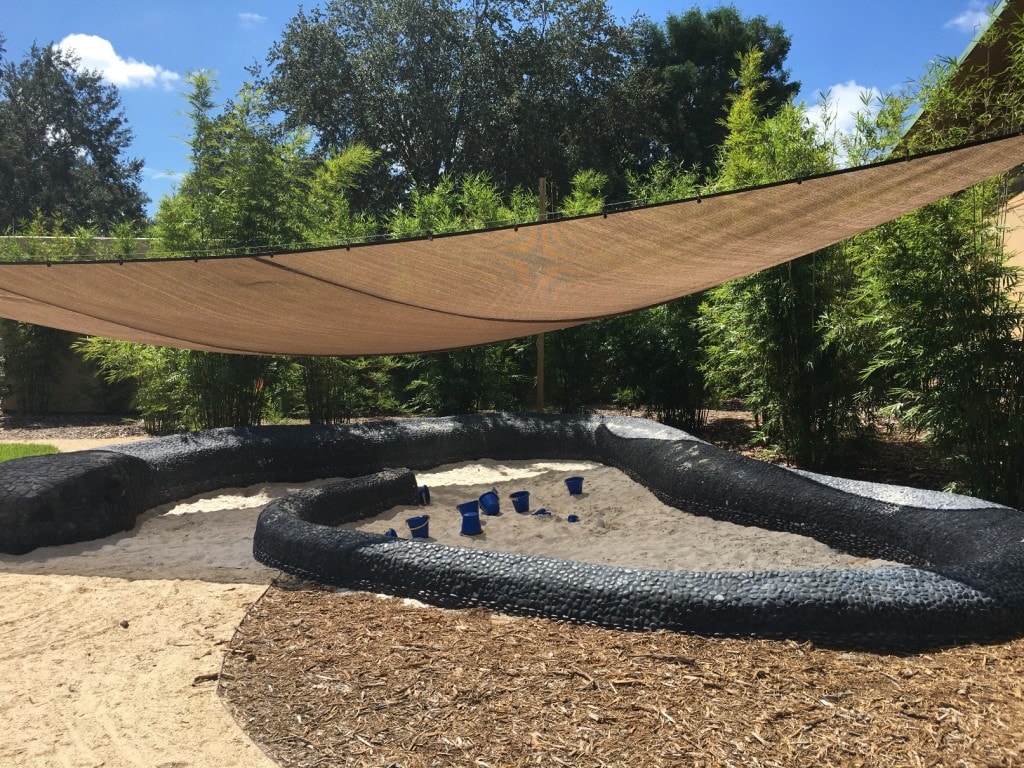 River Run and Ledge Walk – This place reminded me instantly of a national park with its misters, foggers, rock work and 23 arcing jets of water.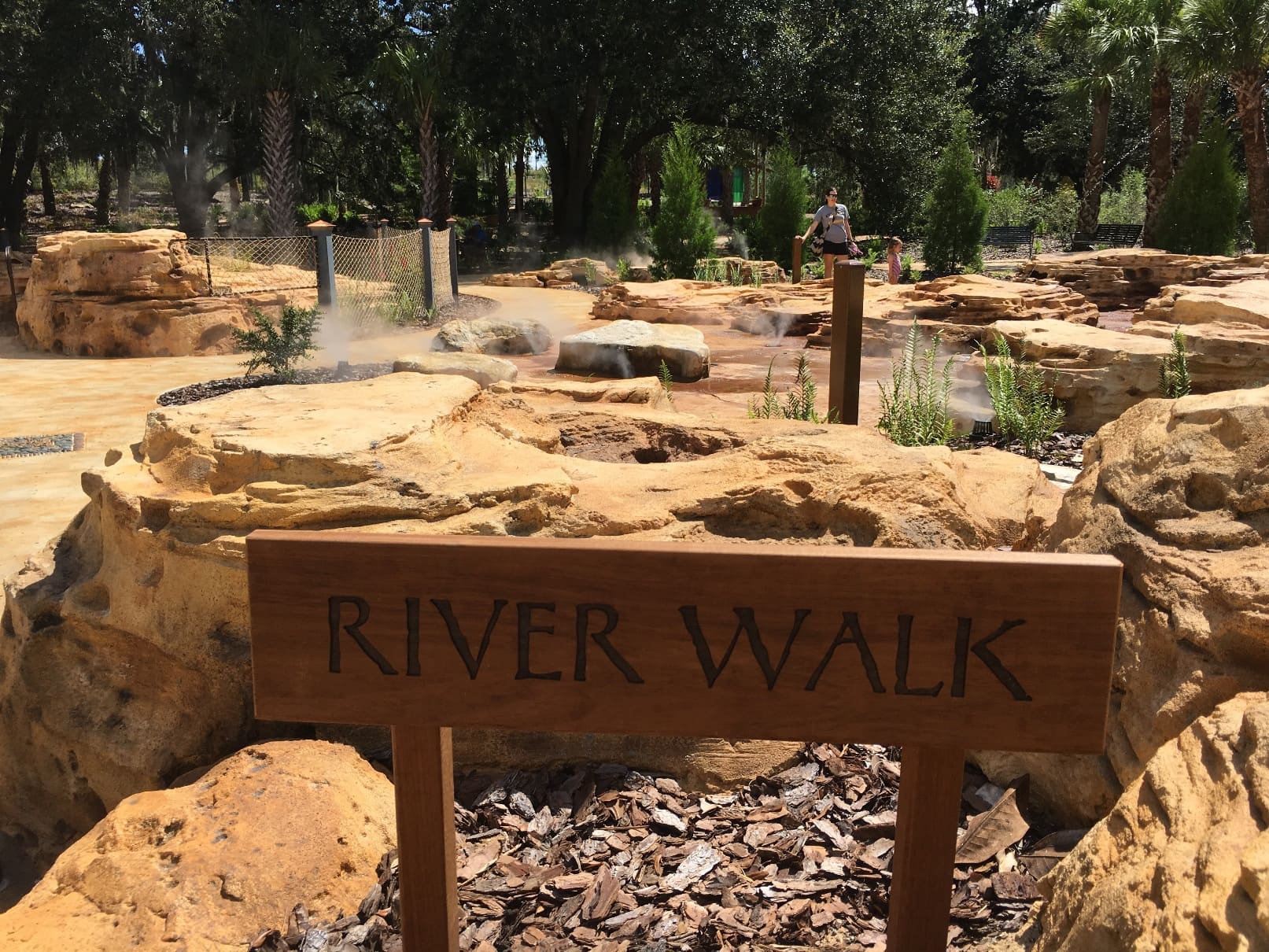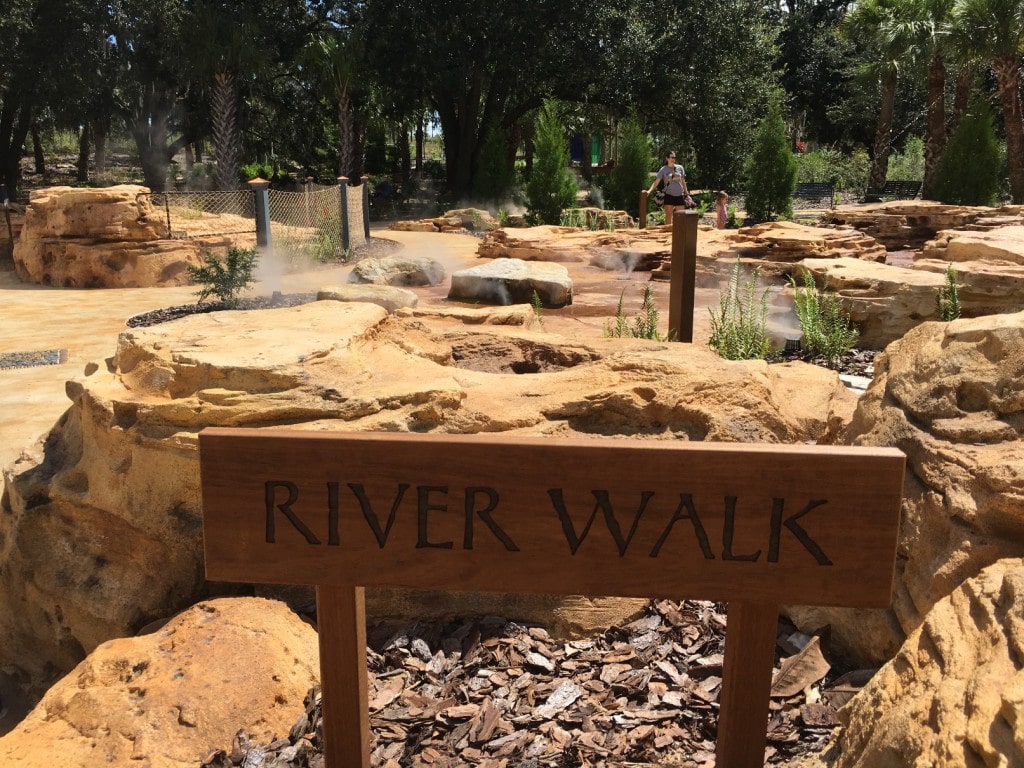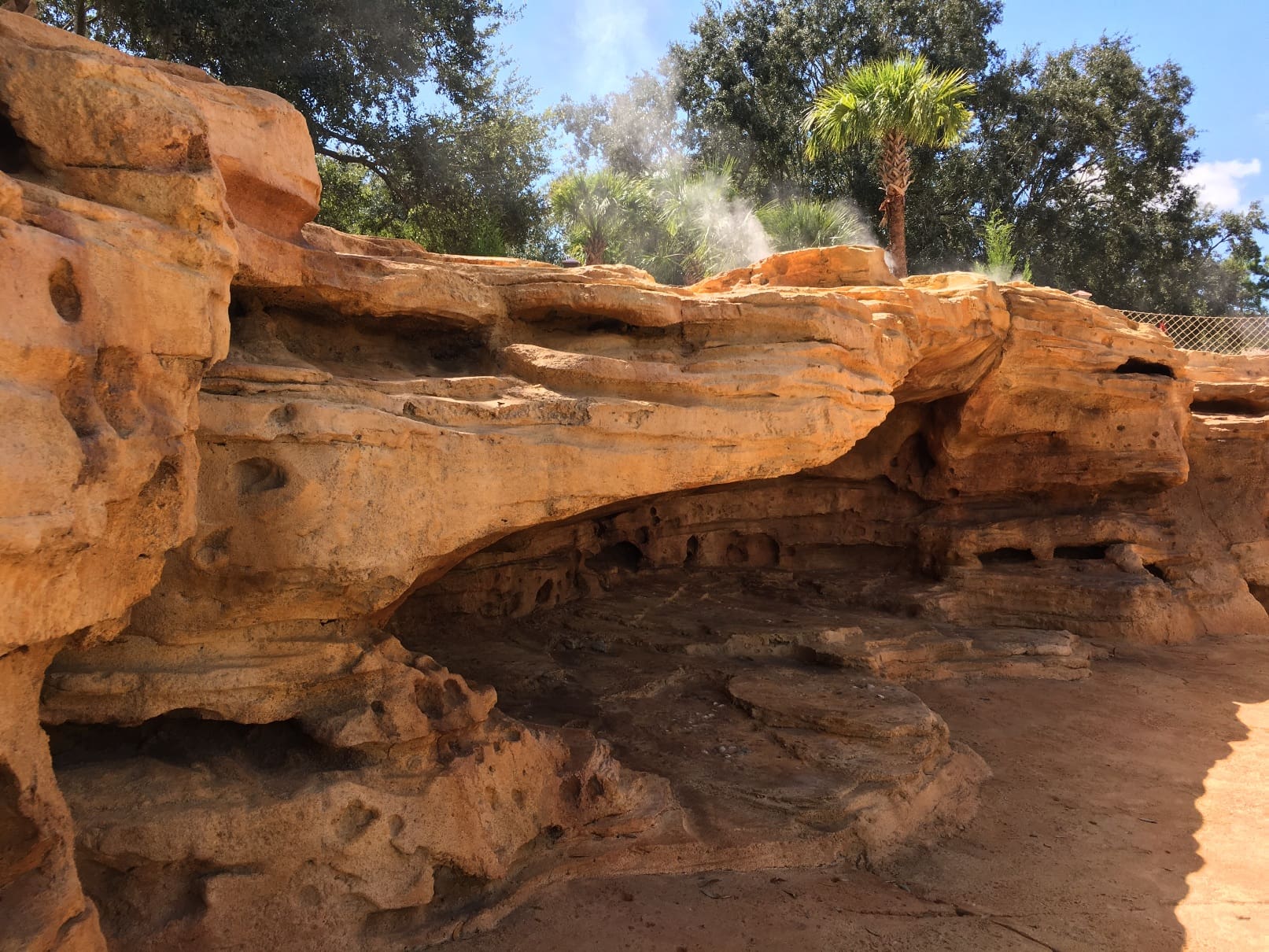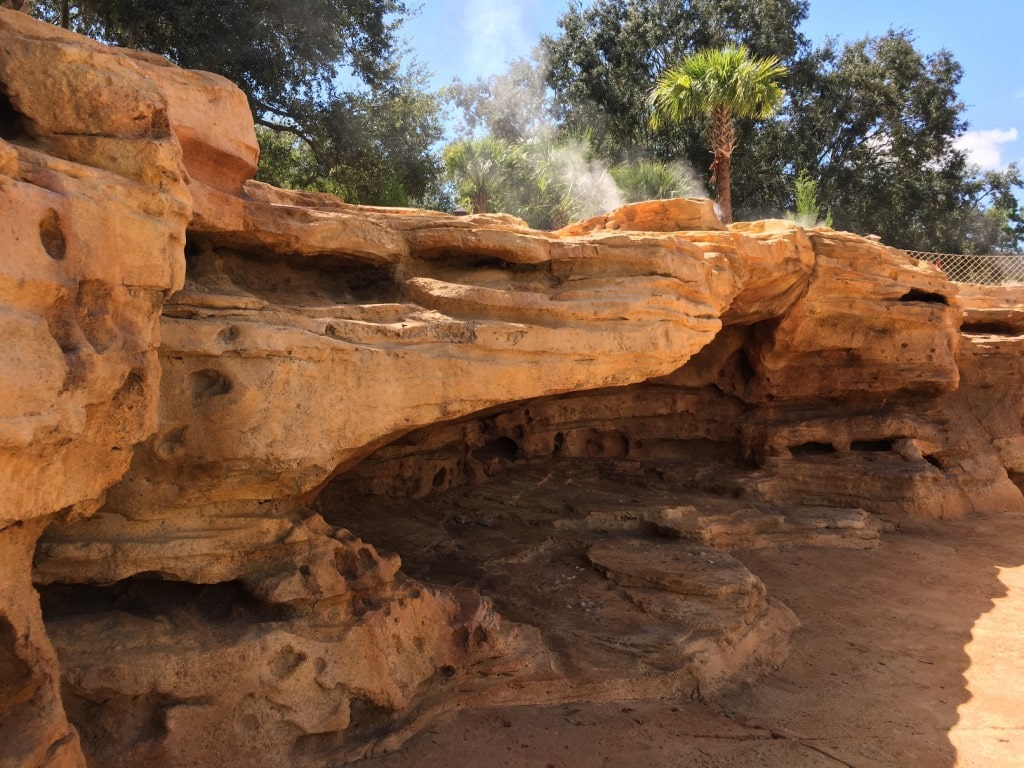 Word Garden – Edward Bok was a Pulitzer Prize-winning author and the publisher of Ladies Home Journal magazine. So this inspirational word garden is not only a tribute to his craft, but also inspiring for kids.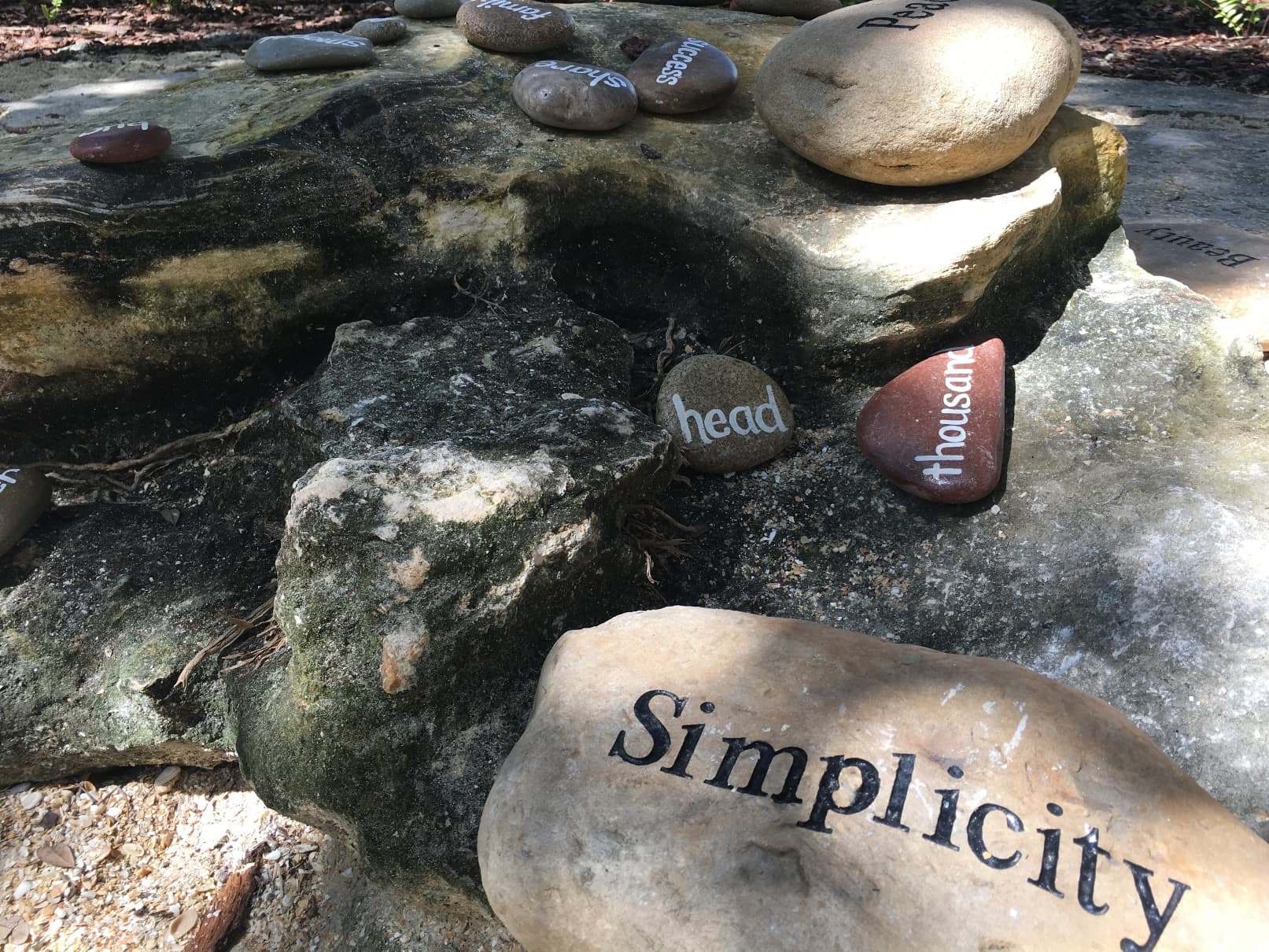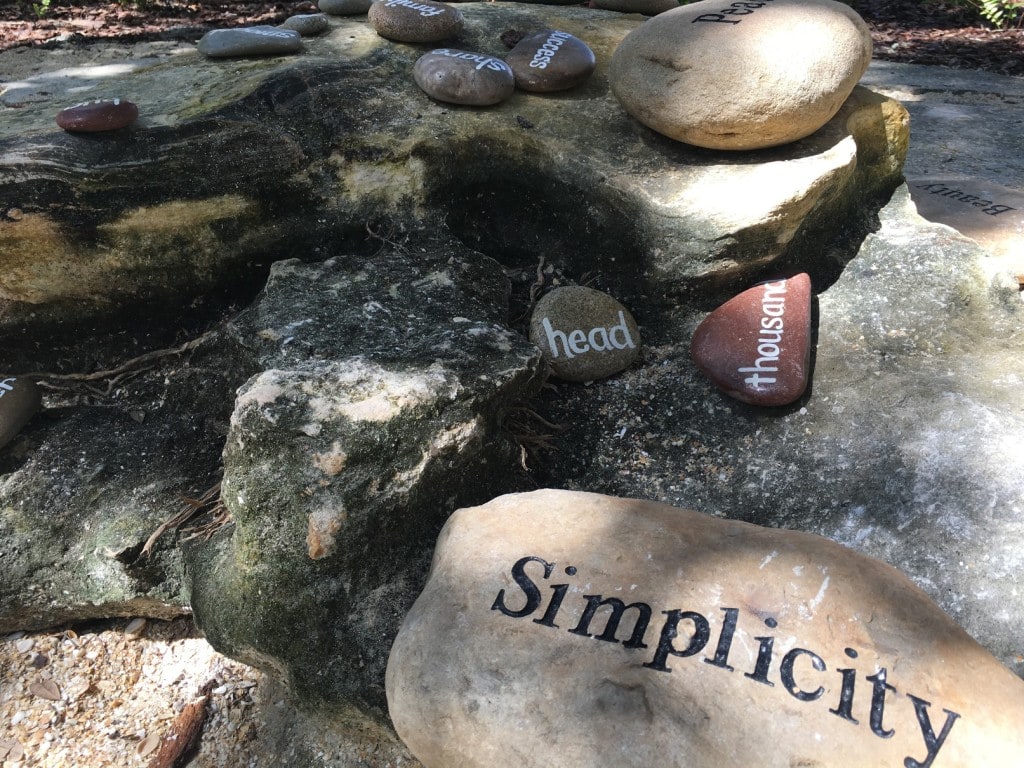 Sabal Stage – Put on a costume (they're provided!) and put on a show on this impromptu stage for kids.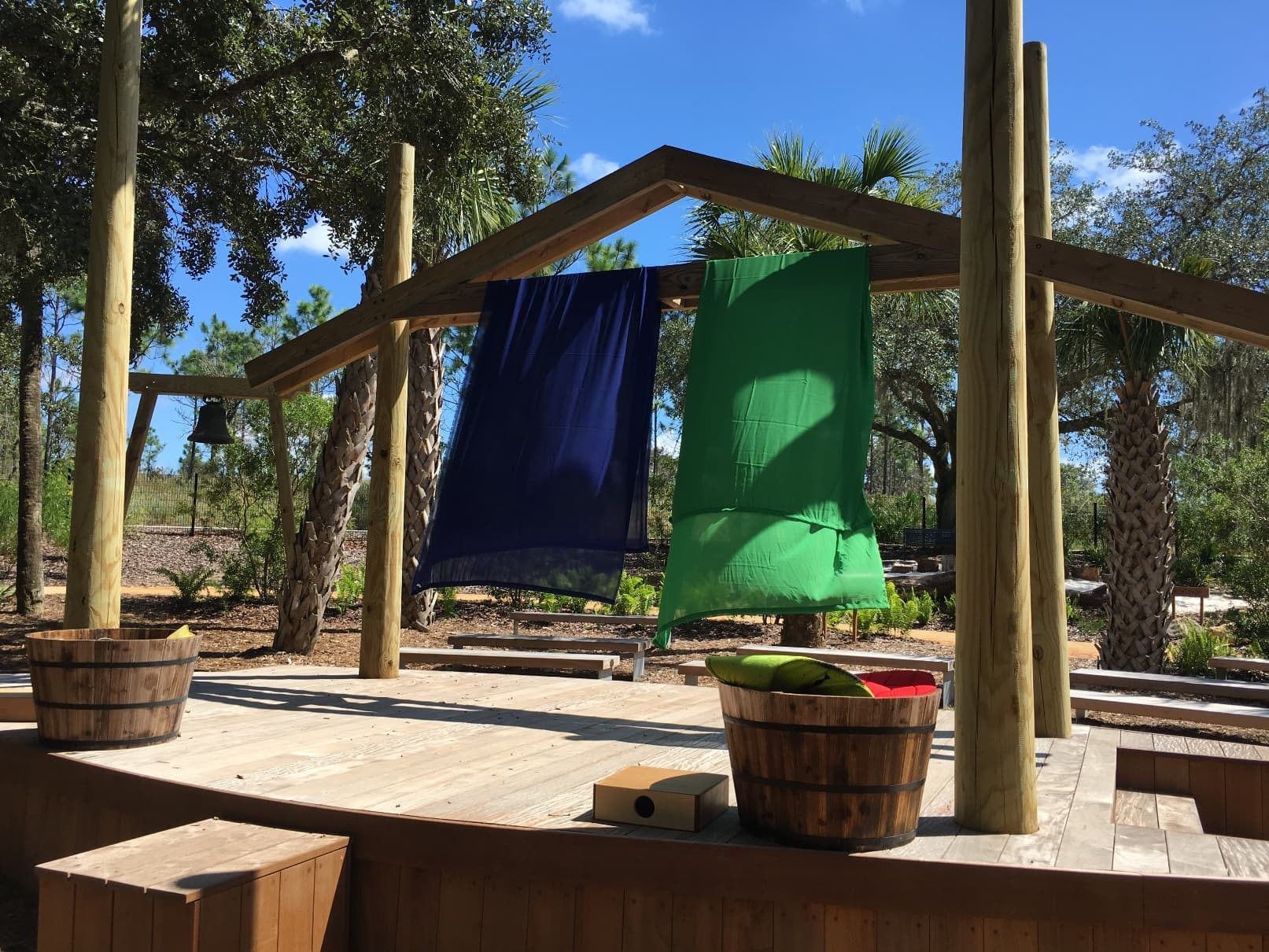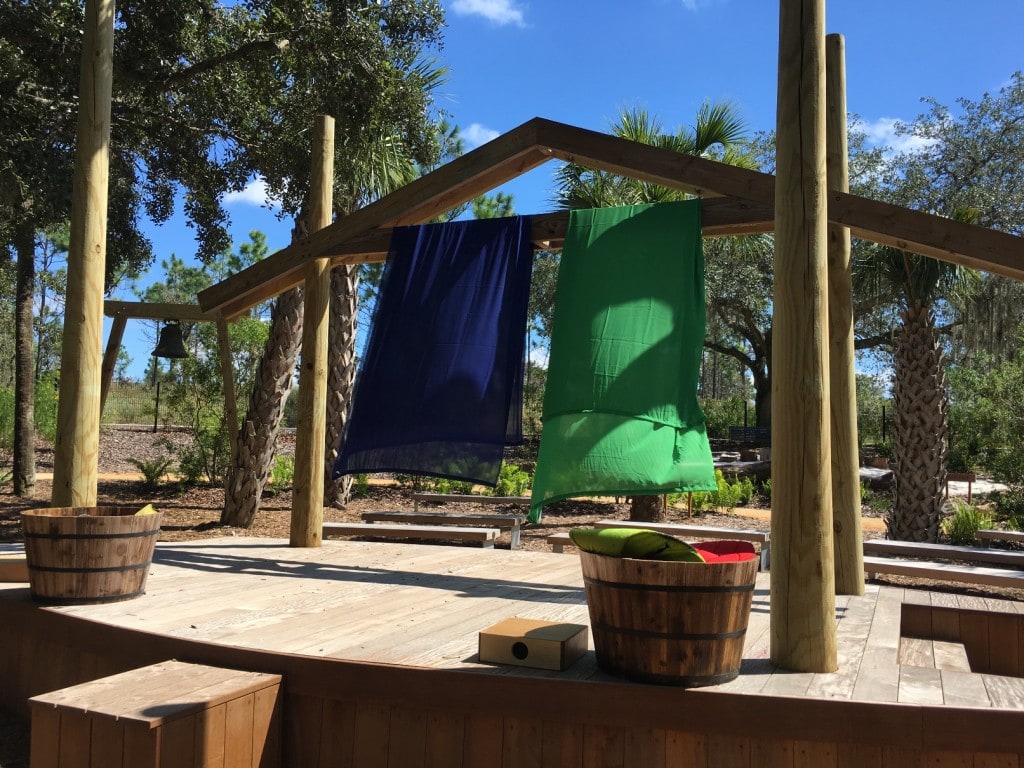 Heart of the Hammock – Play music, lay in a hammock (more for the adults who are exhausted from their children playing) and create artwork to hang in the breeze.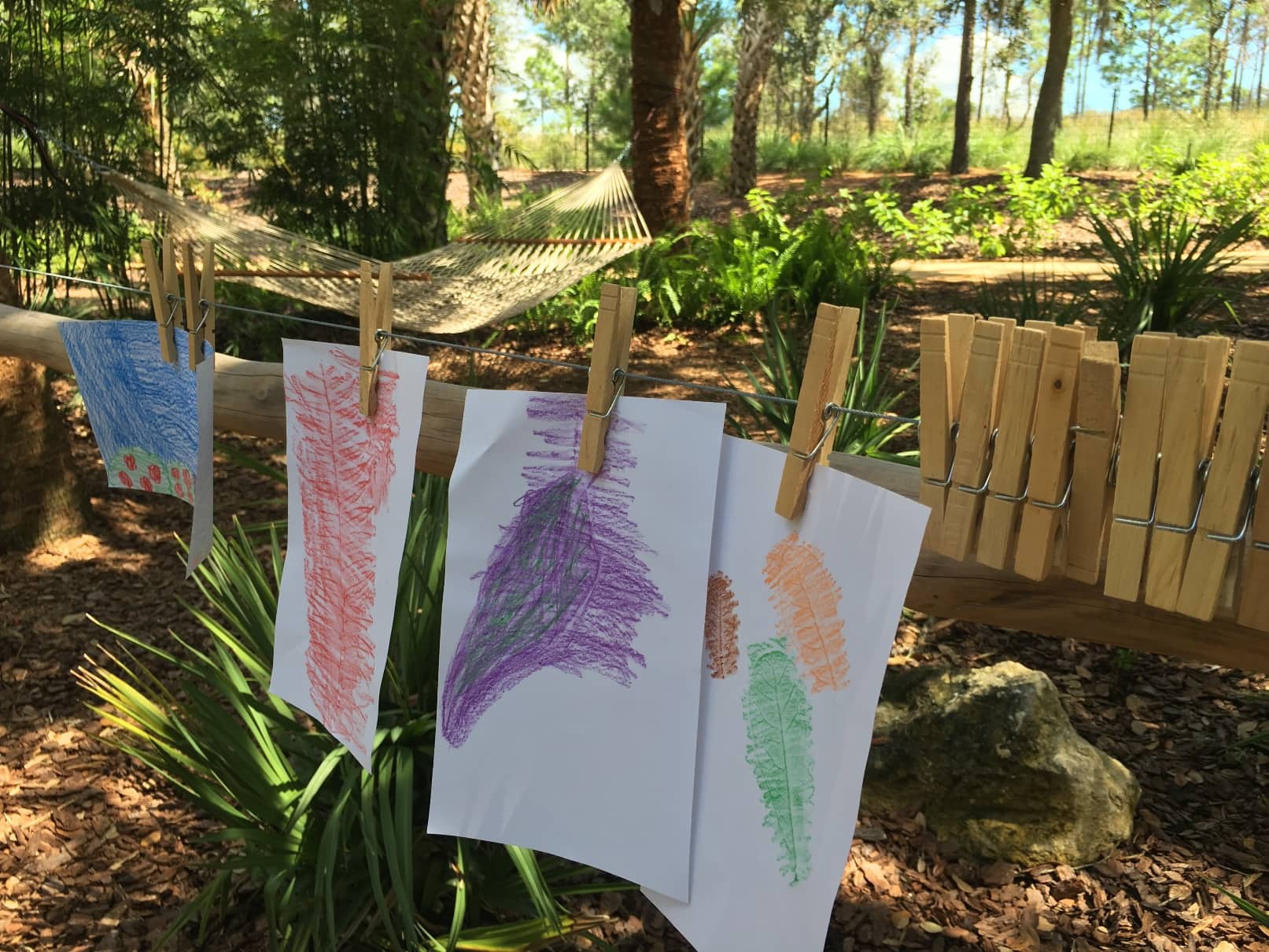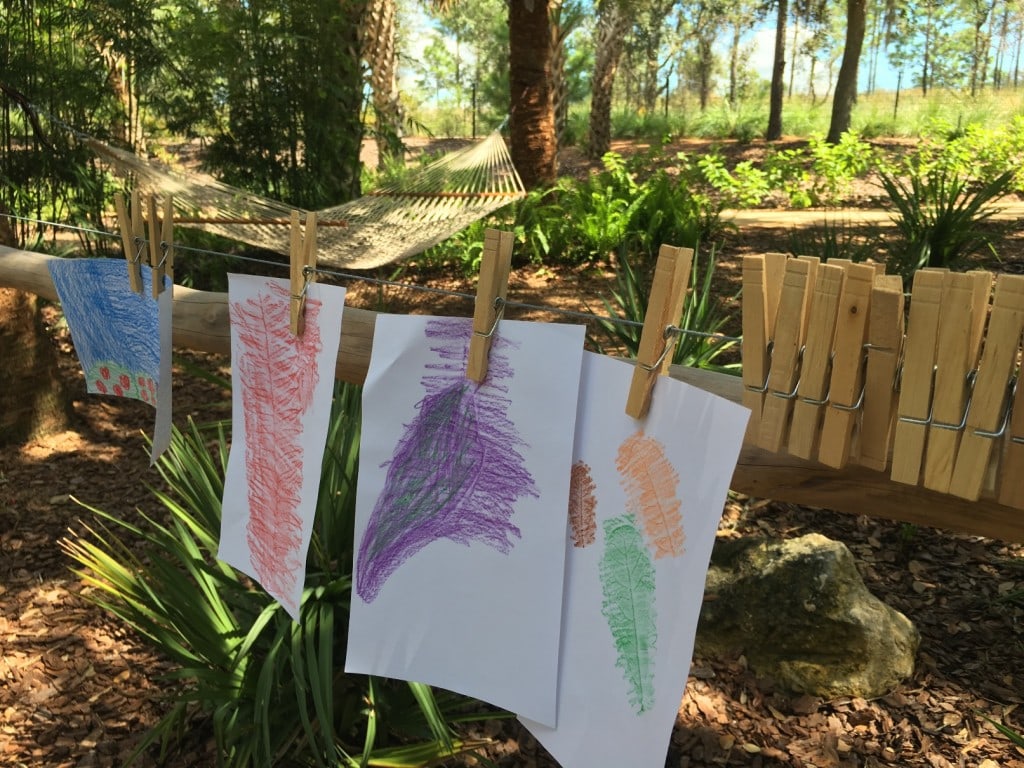 Spider Climb – A gigantic spider's web makes a great climbing structure!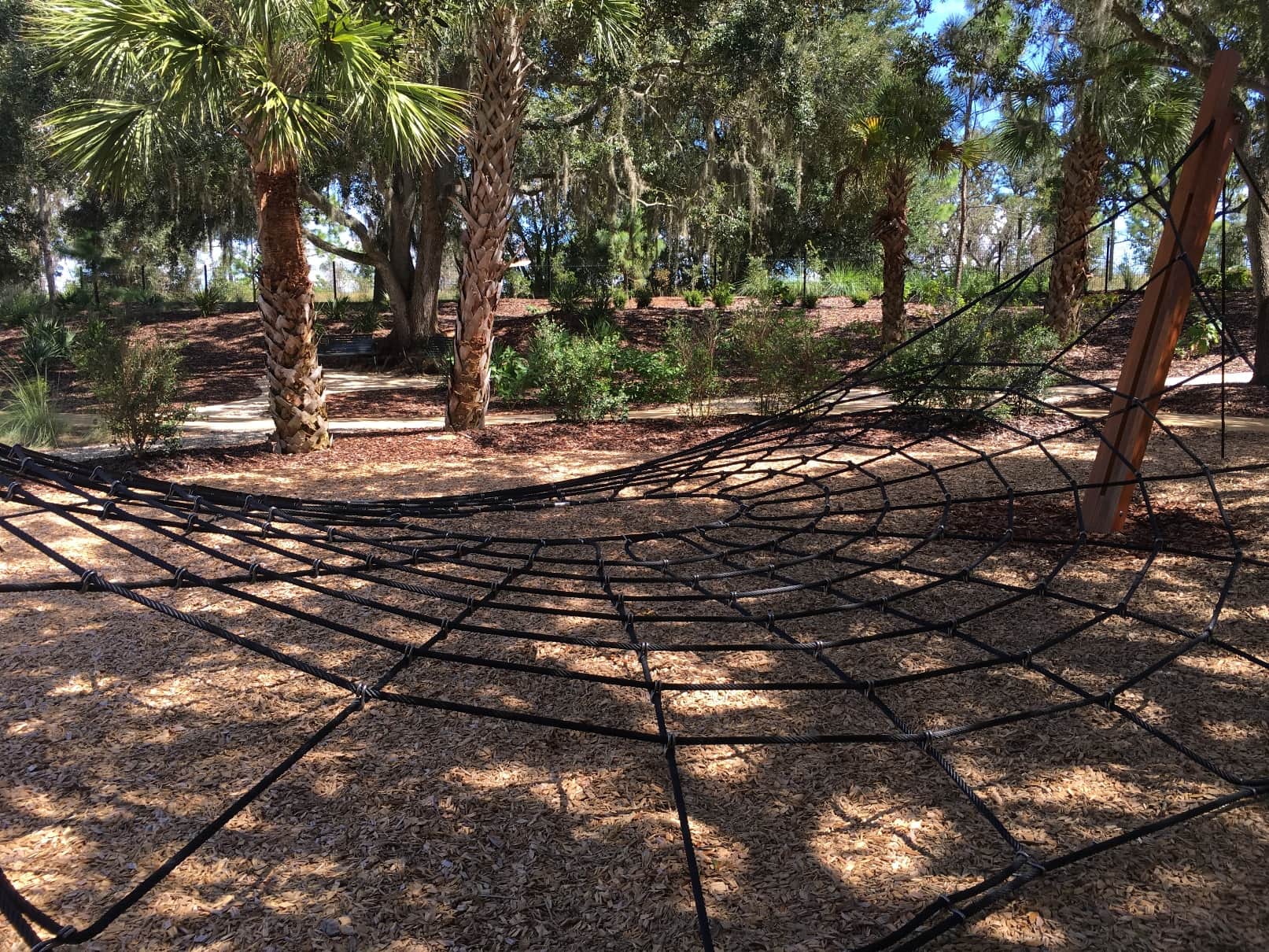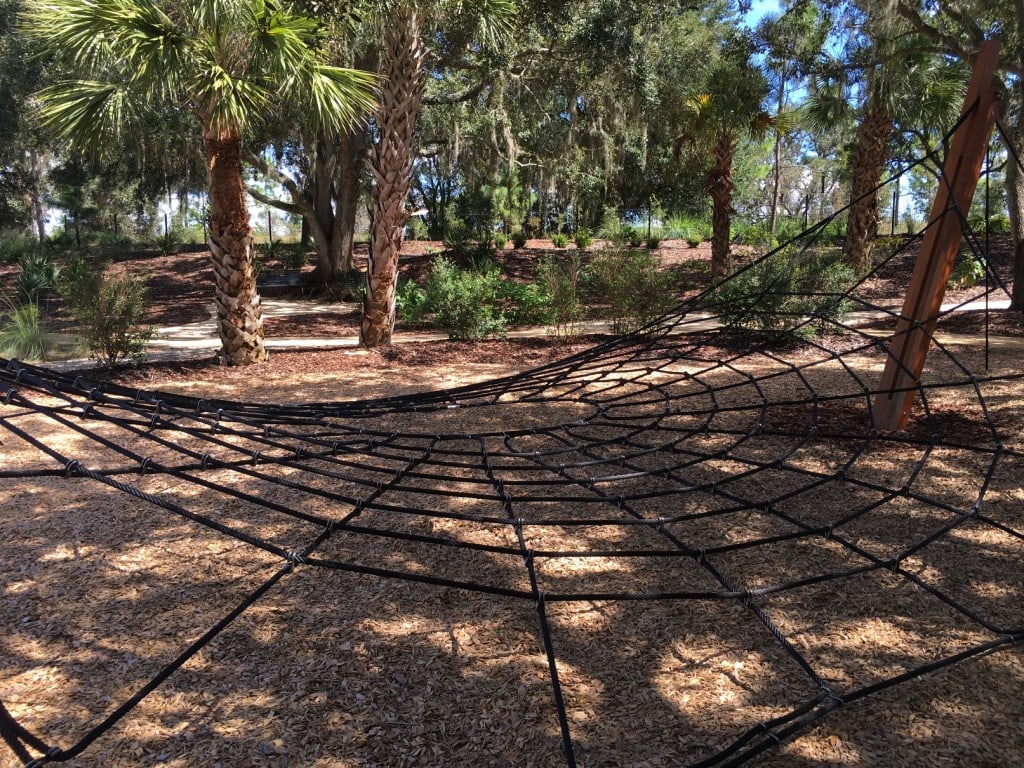 Cypress Boardwalk – An area with bird feeding stations and wildlife friendly plants.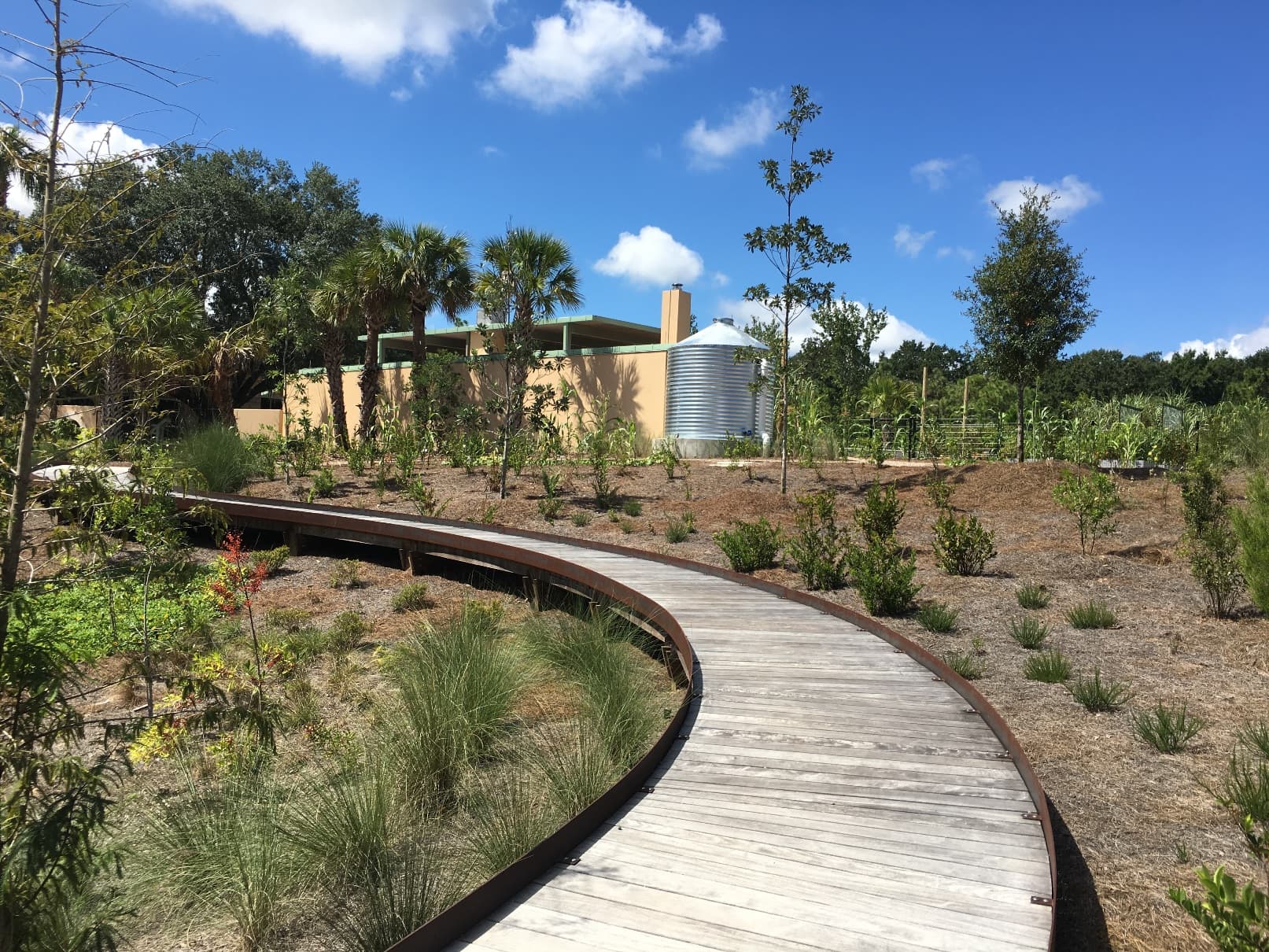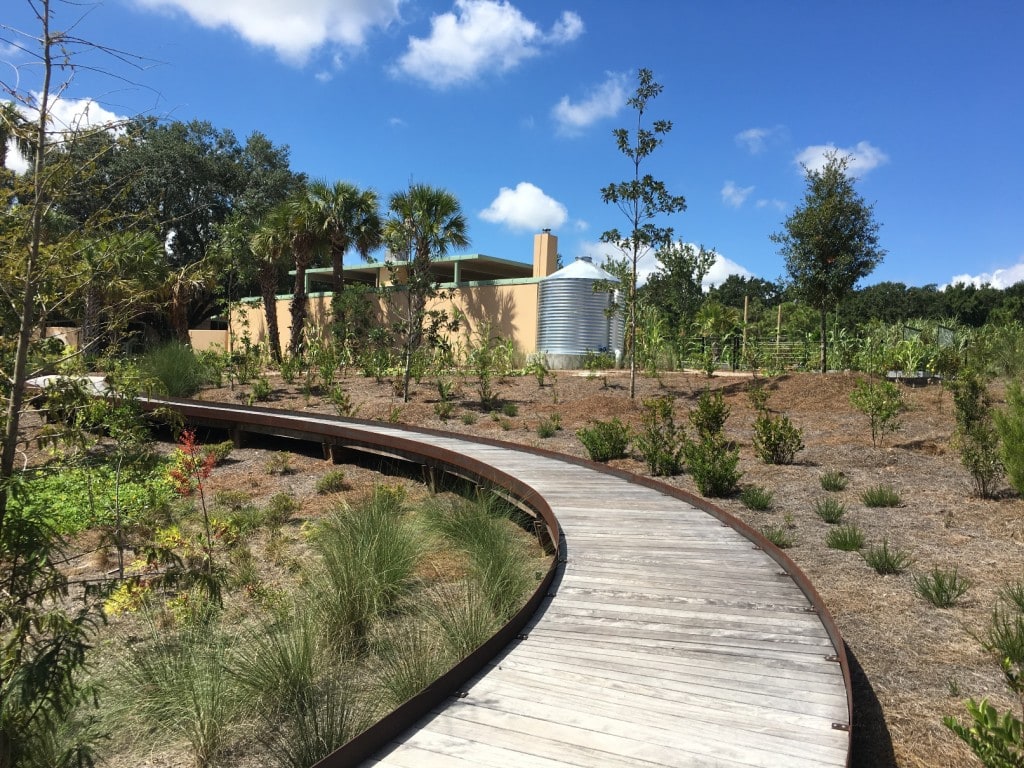 There are even more fun areas in the new garden that aren't shown. You'll just have to visit to see all that there is. Hammock Hollow Children's Garden is ideally set up to teach kids the importance of plants to both humans and animals – for food, shelter and happiness.
Helpful Tips for a Visit to Bok Tower Gardens:
You'll pay for admission at the gate – not when you've arrived at the Visitors Center.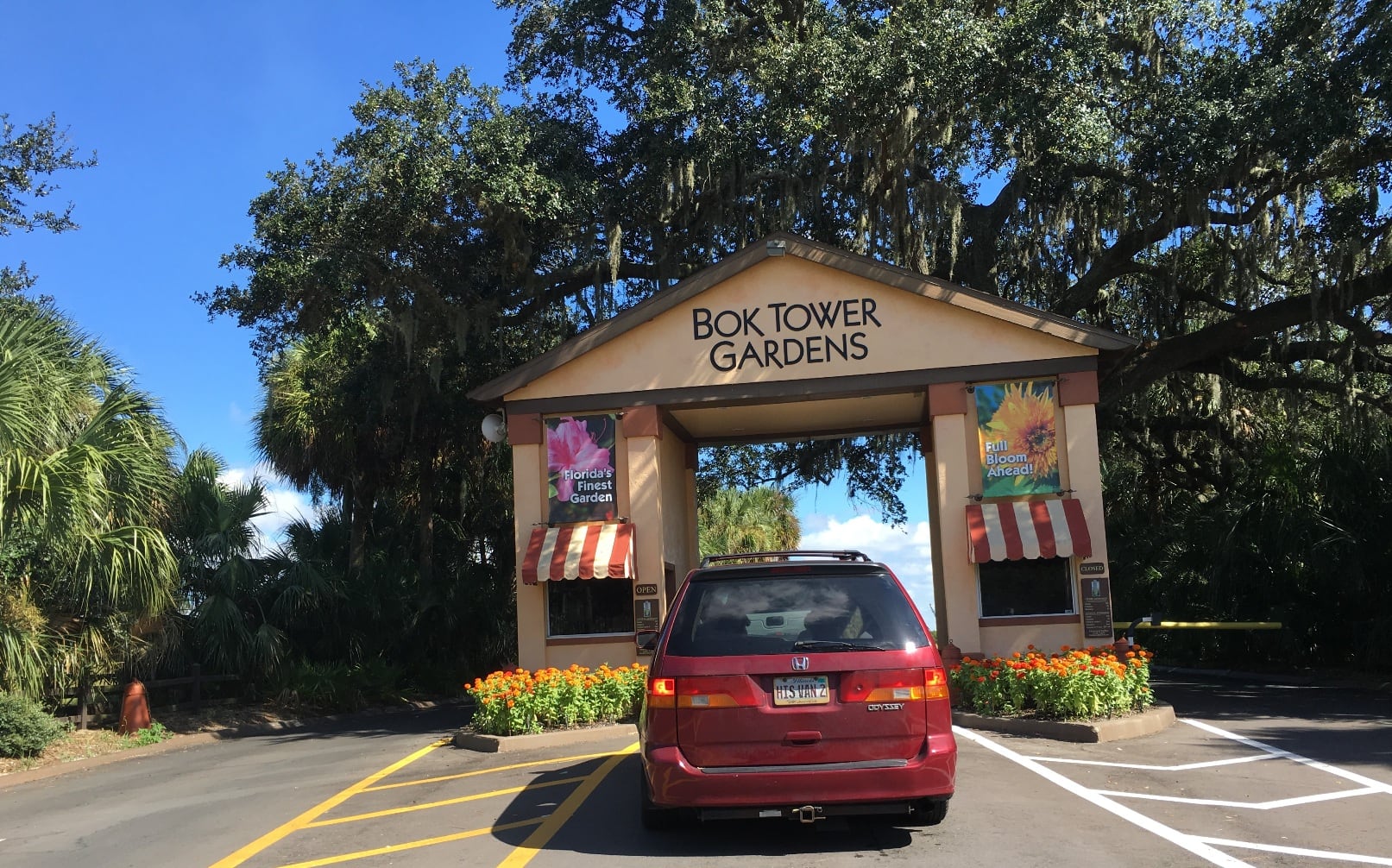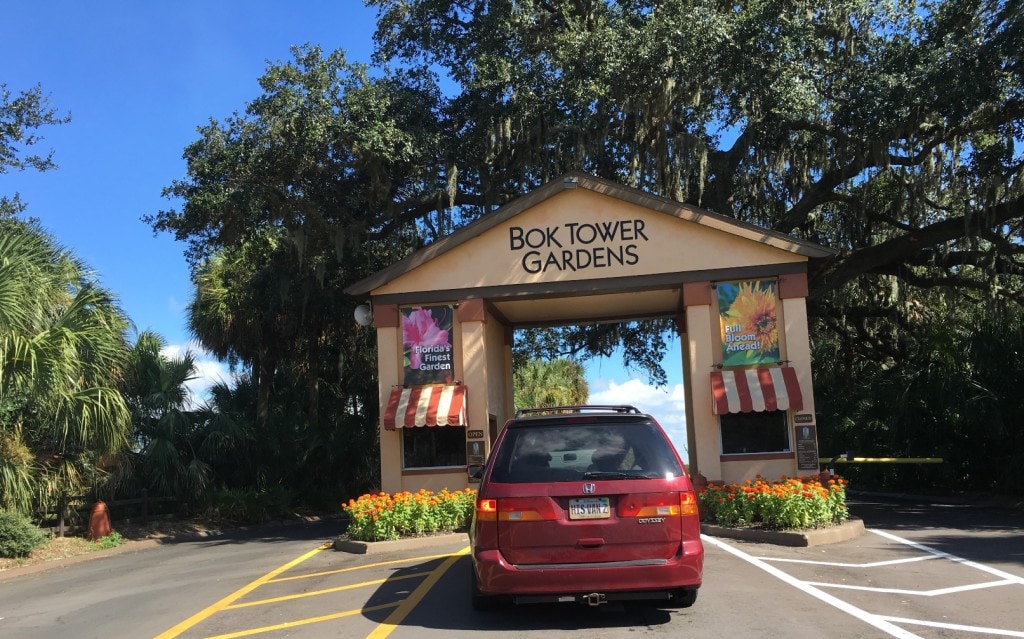 Bring a refillable water bottle. (Here are some great suggestions we bring to the theme parks.) It's easier on your pocket book – and the planet.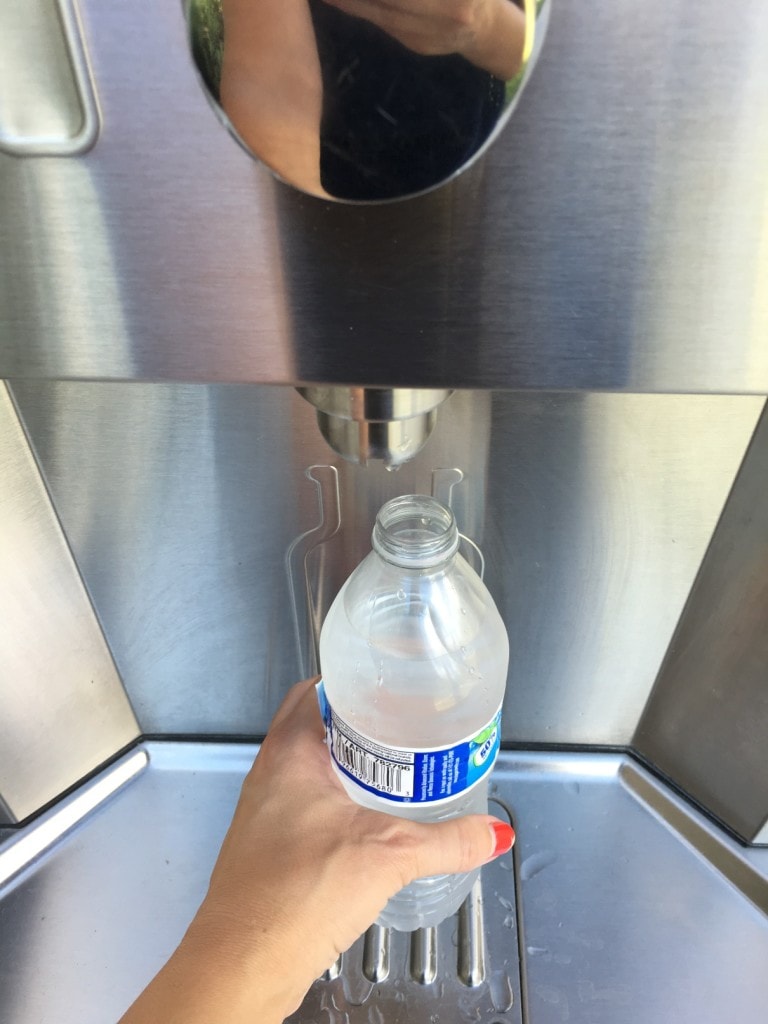 Pinewood Estate is awesome! It's a separate admission fee (you can get a combo ticket) yet the air conditioned comfort of the eclectic house bathed in ornate tiles is something not to be missed.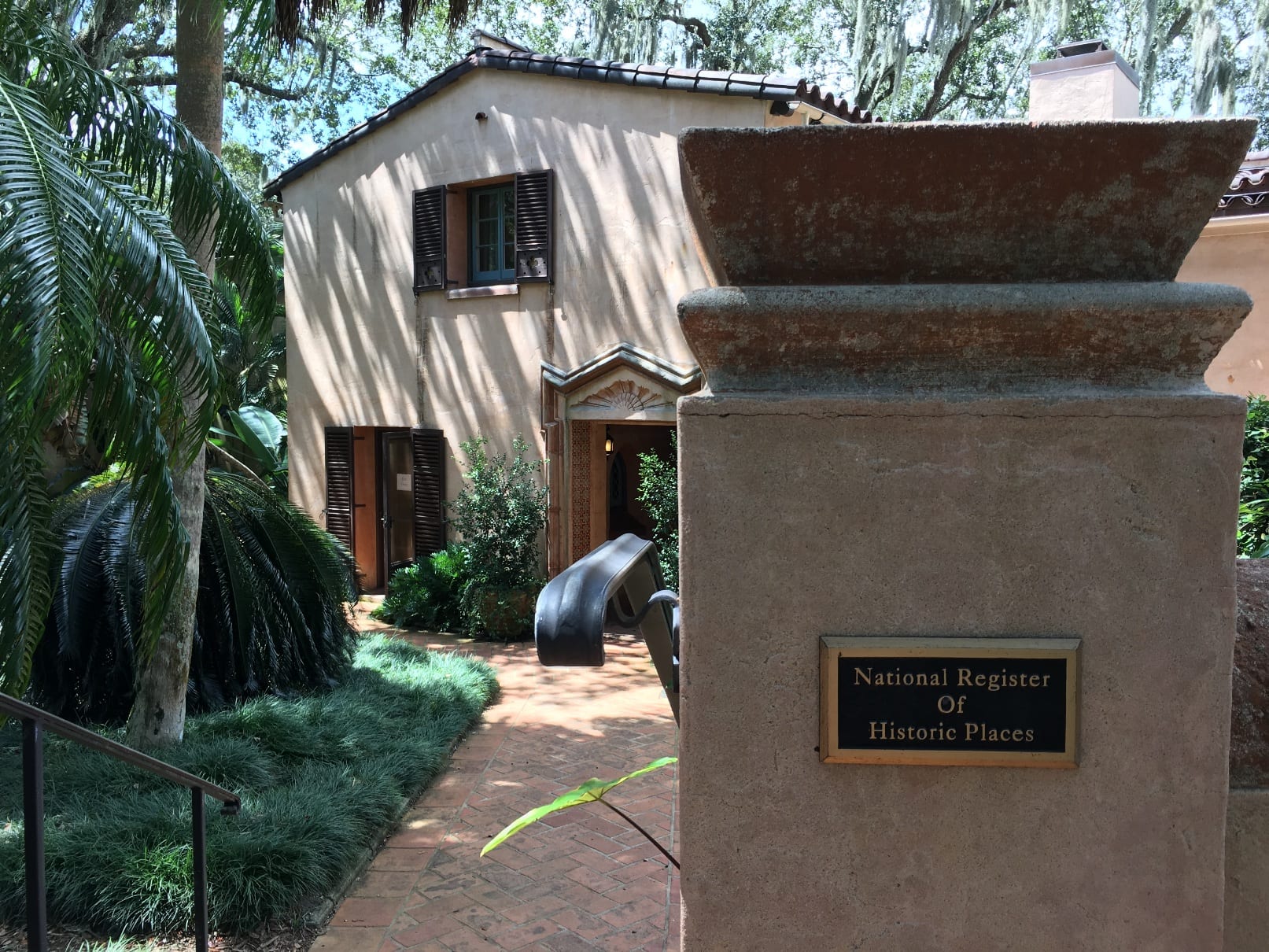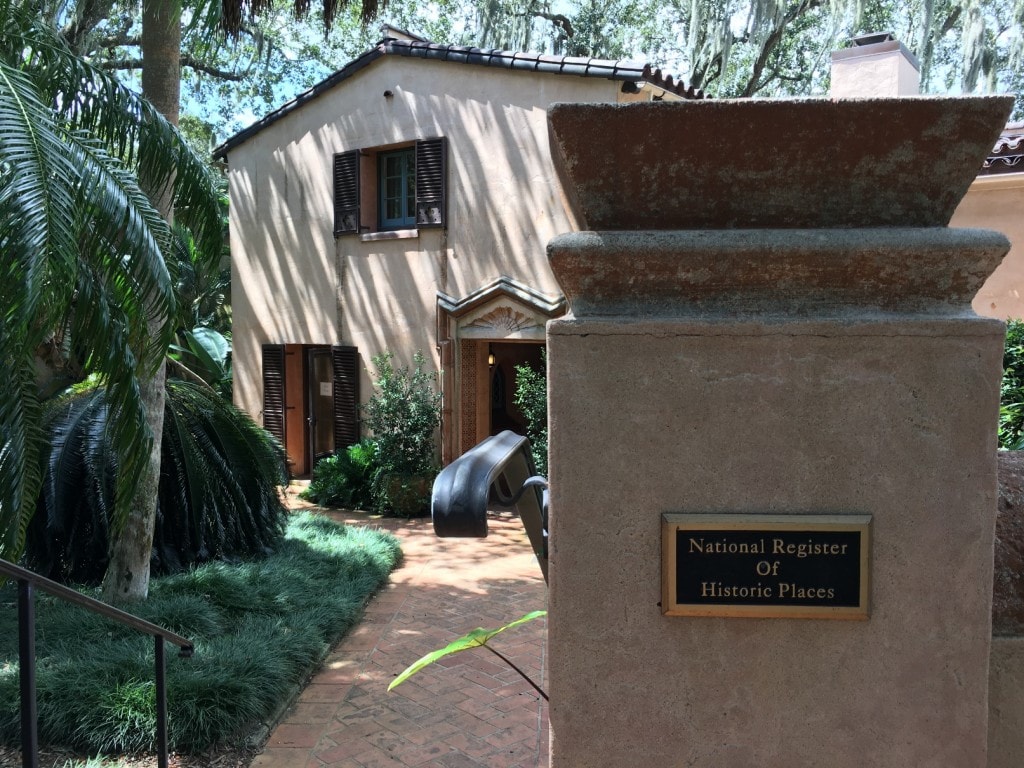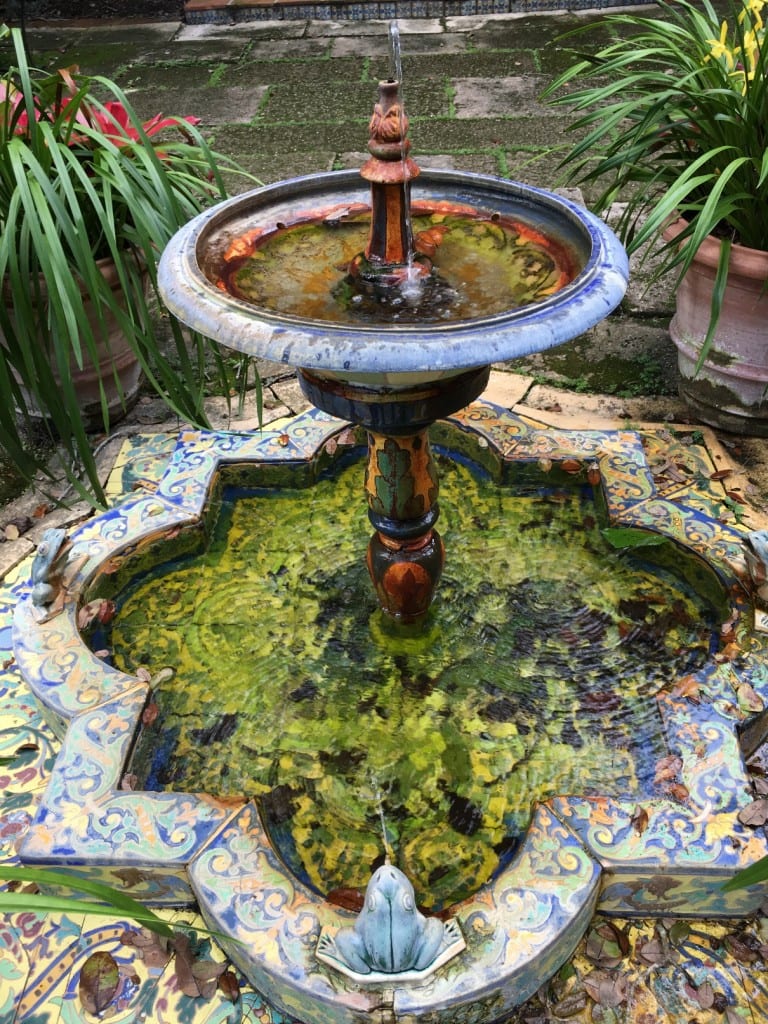 Get a carillon bell schedule when you enter Bok Tower Gardens. That way you know when the music will be playing, and whether there's a specific song you want to hear up close (you can slightly hear the bells pealing throughout the entire gardens).

Share the new Hammock Hollow Children's Garden at Bok Tower Gardens on Pinterest!