Well things have been moving quickly! When I last reported, it felt like we did a lot of sitting around waiting for something to happen. Waiting for permits and the rain to stop pouring down…. then all at once it seemed that we were ready for a house!
My husband and I believed that our house delivery would be a least a week delayed due to the summer rain storms. We finally received the permits we needed and our wonderful crew got out there every morning before rains came and got trees down, land cleared, and in a matter of 2 days we were ready to mark the corners.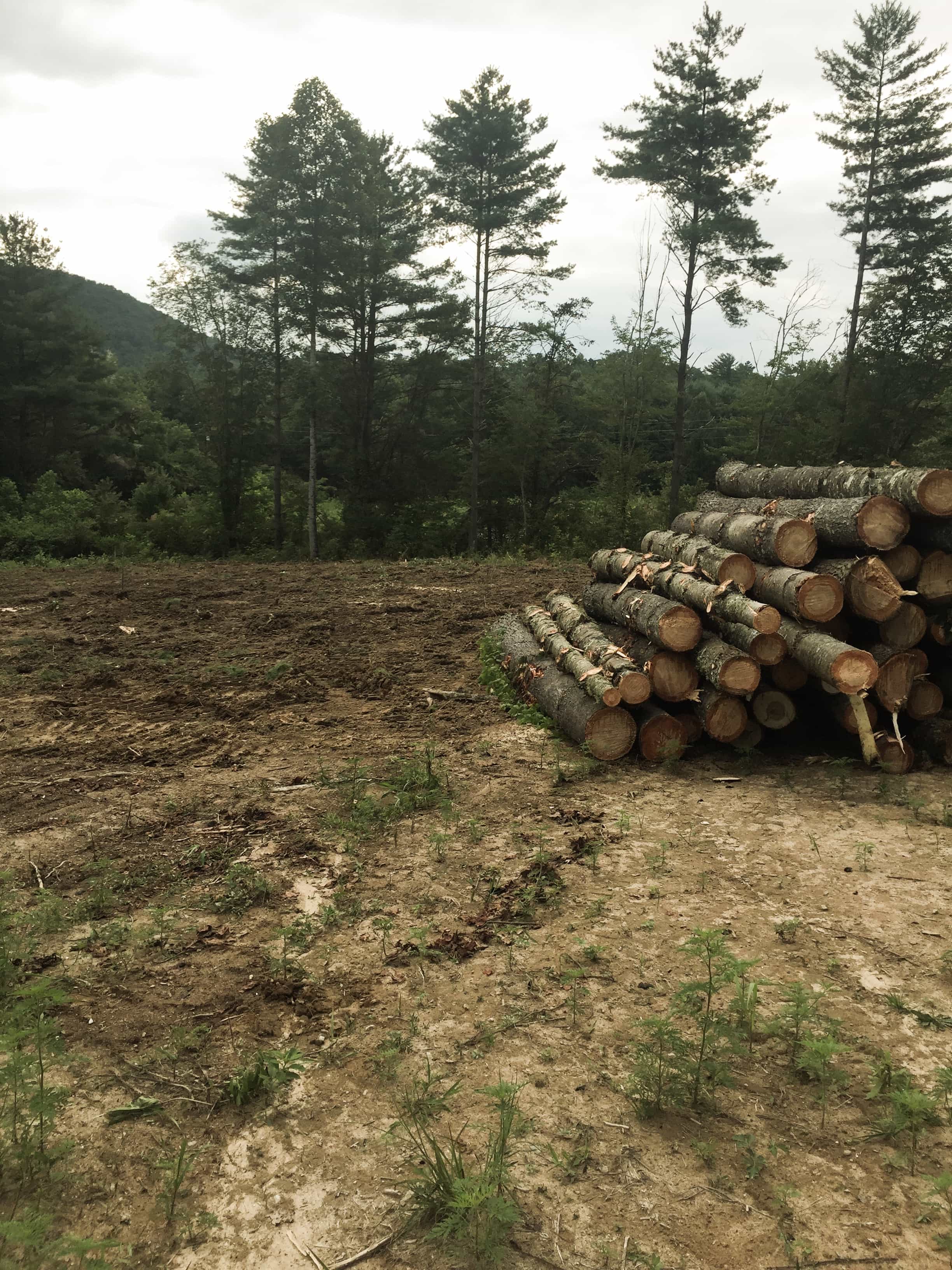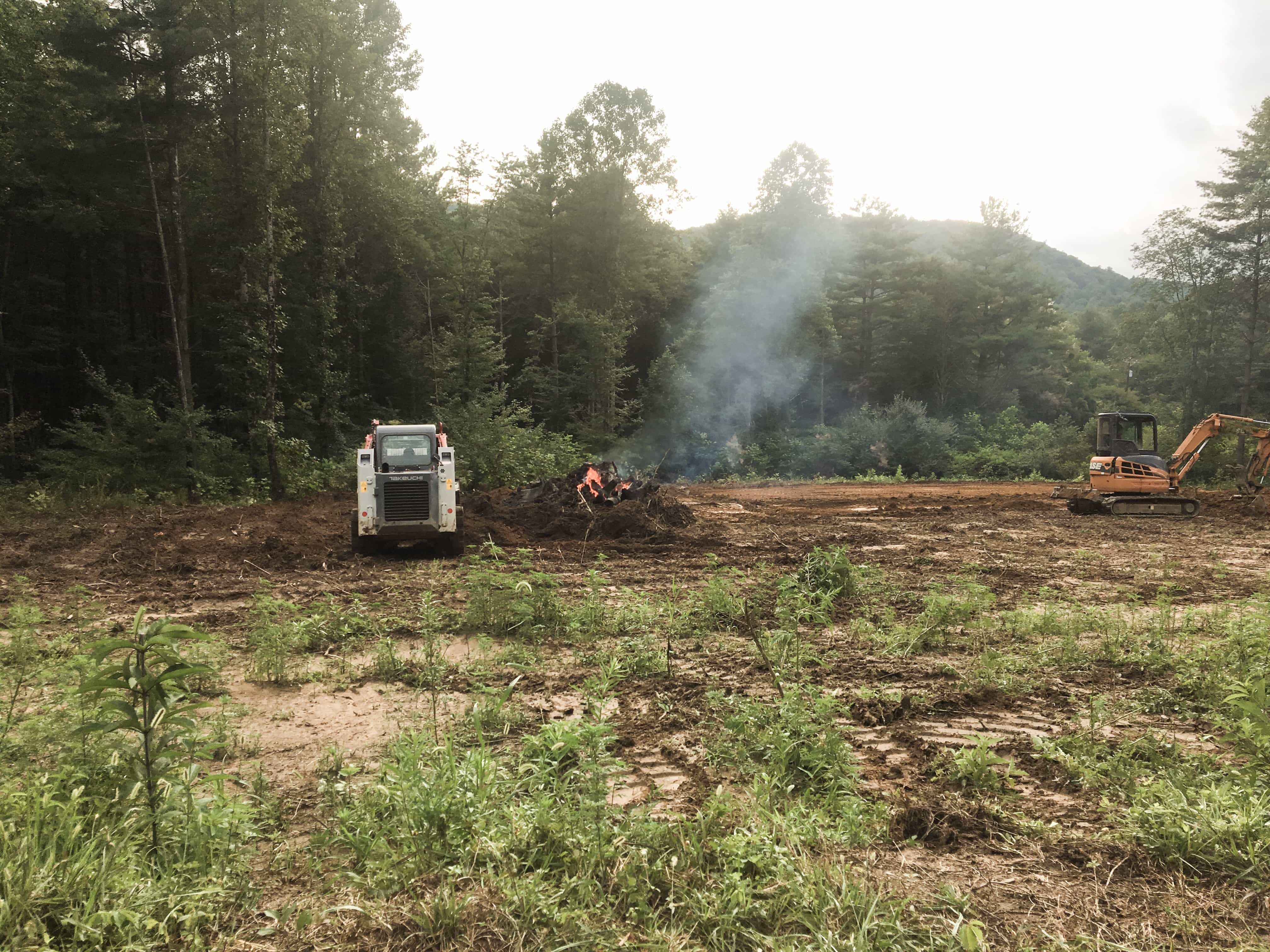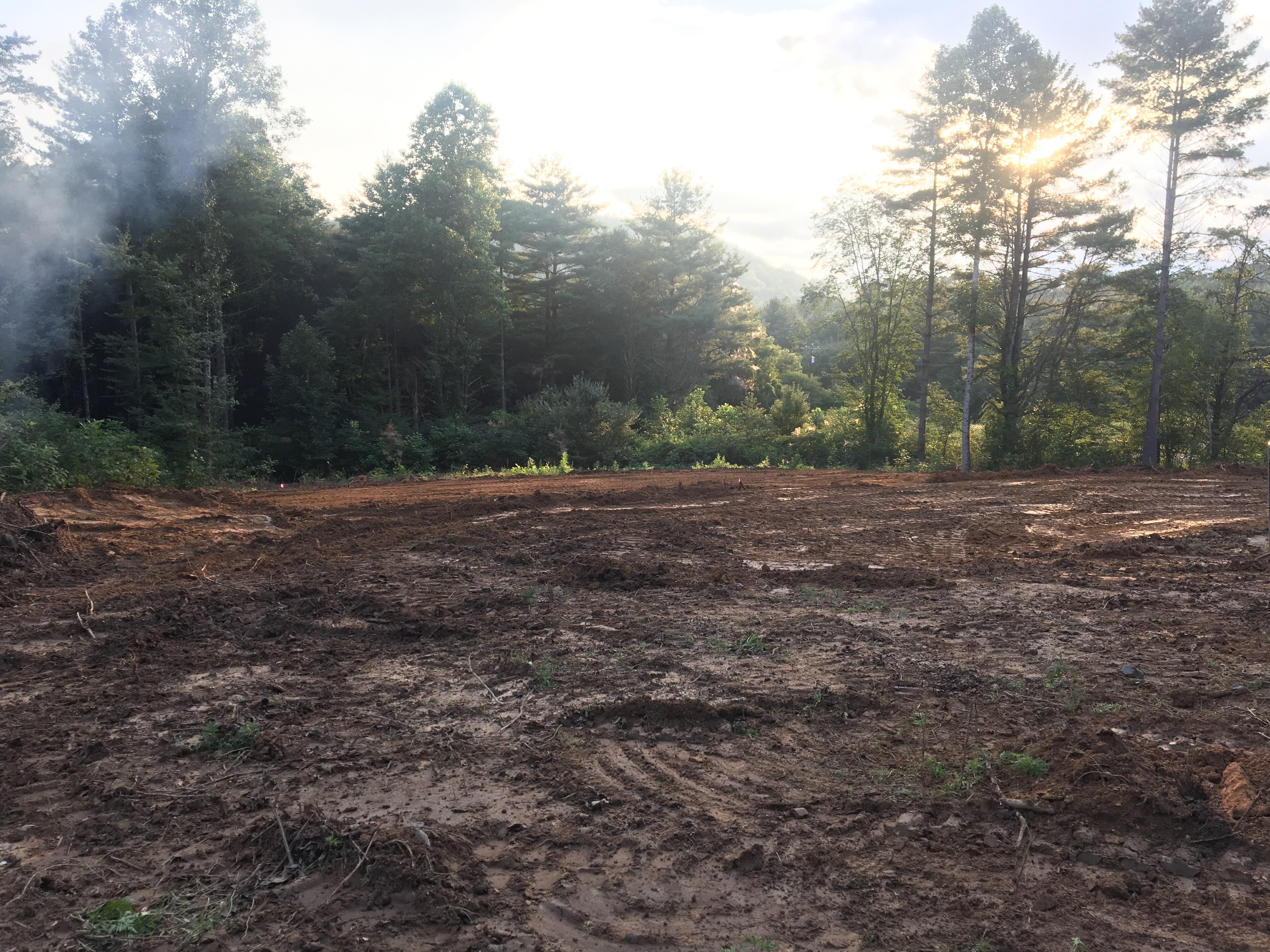 We went out and showed our guy in charge exactly which direction and angle we wanted the house to face and flags were placed for each corner. It's also important to make sure you understand and specify with the grader how high or low the house would be sitting with the slope of the land. Making mention of a possible garage location is important as well. Our grader was kind enough to stack up the dirt on the side our future garage will be so that we wouldn't have to do it down the road. We also made sure we specified where we wanted the driveway to be because the following day it was all getting placed!!!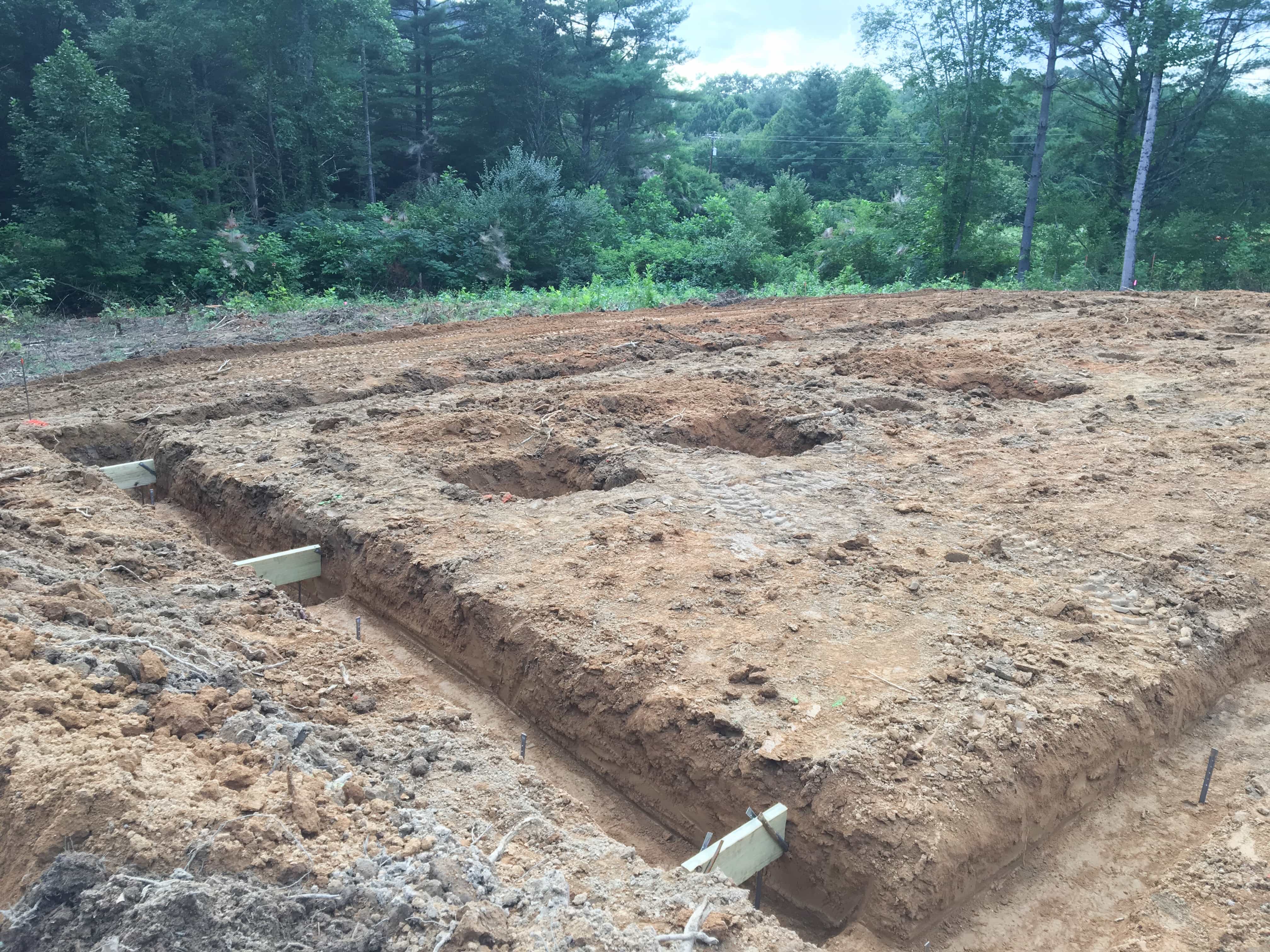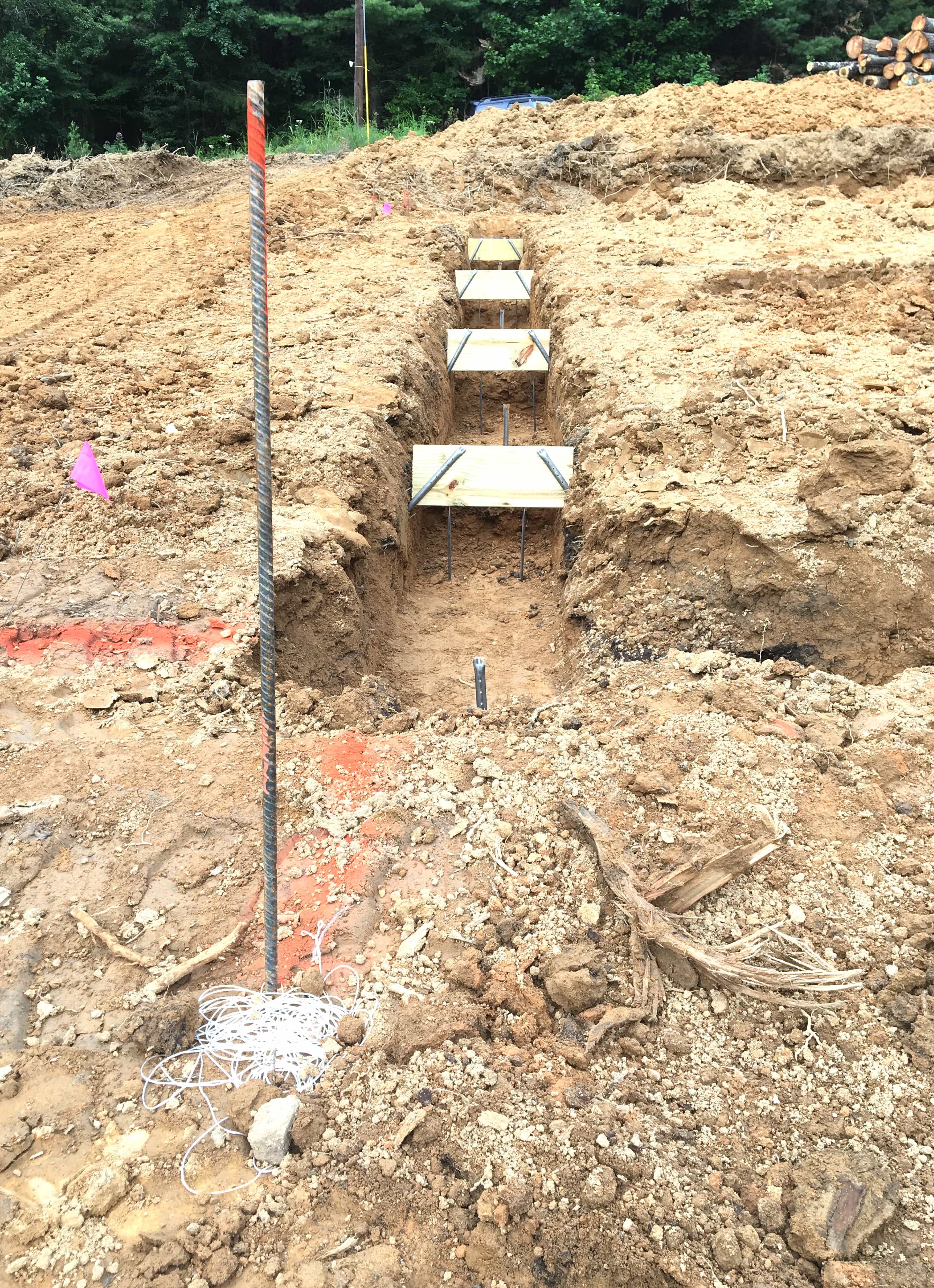 Sure enough, the next day footers were dug out and a load of rock was placed where the driveway would be. If anyone is unsure of what footers are like I was- basically big ditches are dug in the shape of the house in preparation for cement to be poured and provide support for the foundation blocks. Also, something to remember is if there are trees or plants you want to try to keep in the midst of construction – don't forget to tag them so the workers can try to work around them!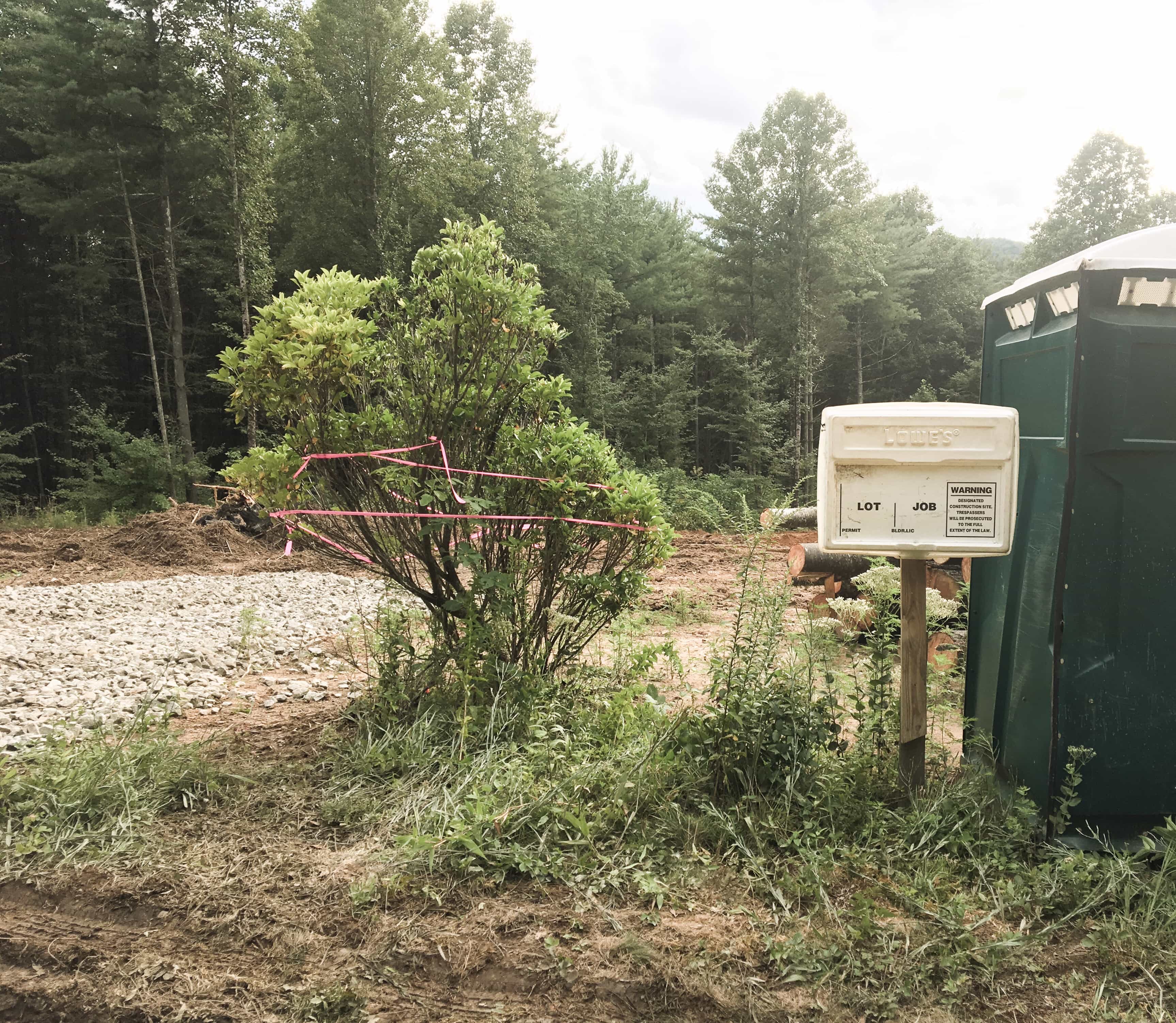 AGAIN, after saying my prayers for sunshine, God provided! The very next day we had cement poured and the day after that those great guys were out there stacking cement blocks! Just a thought to keep in mind – if you have a preference on the opening to your crawl space, make sure to mention that! Ours ended up being on the opposite side of the house that we wanted. It's ok, it's on us for not mentioning it to someone, but definitely something to keep in mind before someone decides for you!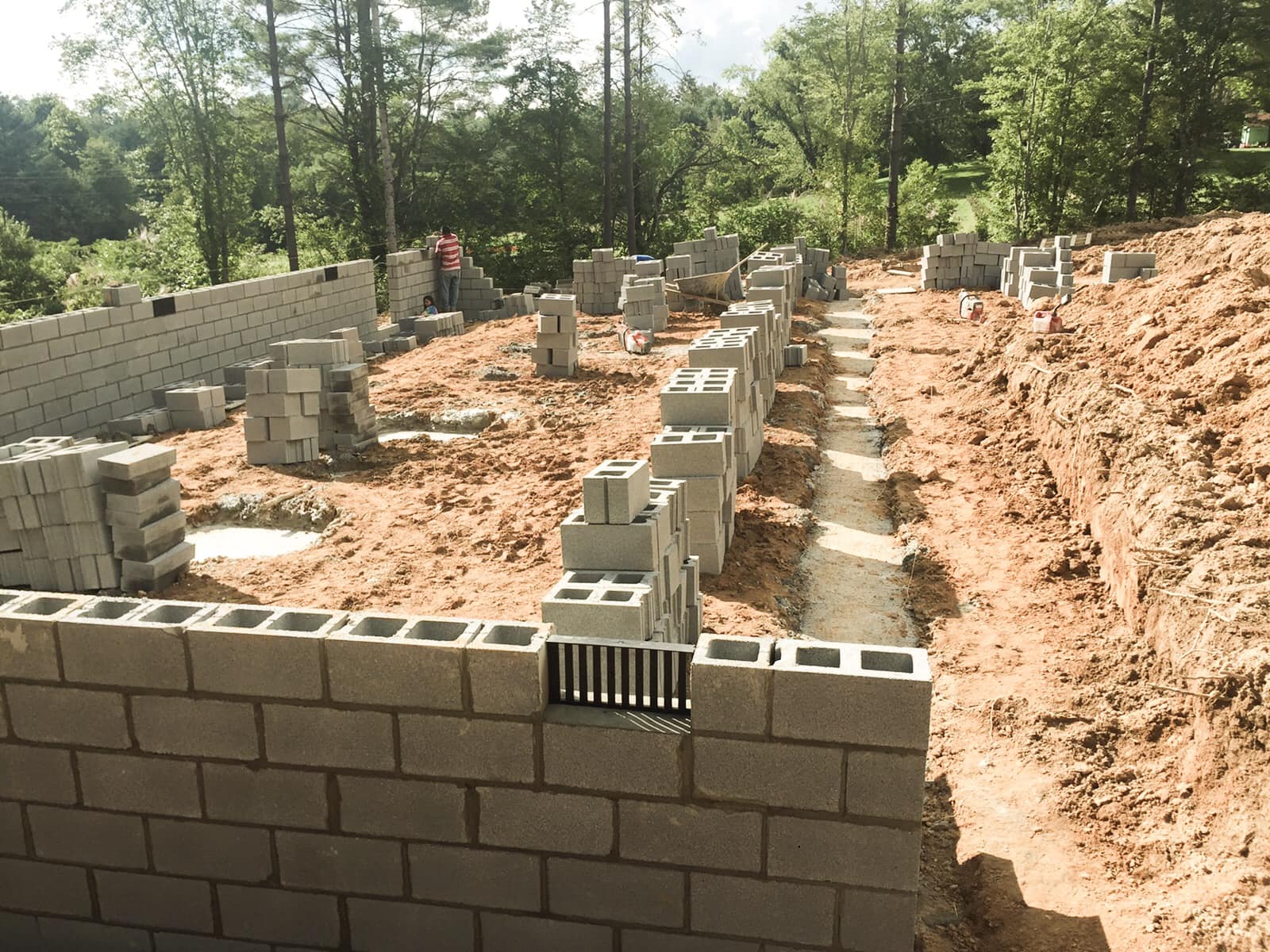 It took 2 days for our cement block foundation to be finished and then we were actually on time for our house to be delivered! After all the rain and delays for permits – it is TRULY a miracle that the house is getting delivered on the predicted date!
I've heard it before and I'm here to tell you it's true. You sit around waiting and waiting and then all of a sudden, in a blink of an eye it all gets done! Thank you God! All of this action happened within a couple of weeks. We've been told to expect an additional 5-6 weeks after our house is set for completion. Here comes my house – let the countdown begin!
Unfortunately (or maybe fortunately) I wasn't there to see my segmented pieces of a home being delivered. Living in the mountains I just couldn't imagine my beautiful home driving around the right curves. Later that night though our family along with my sister and brother-in-law went out to make sure it had arrived, and there it was!!!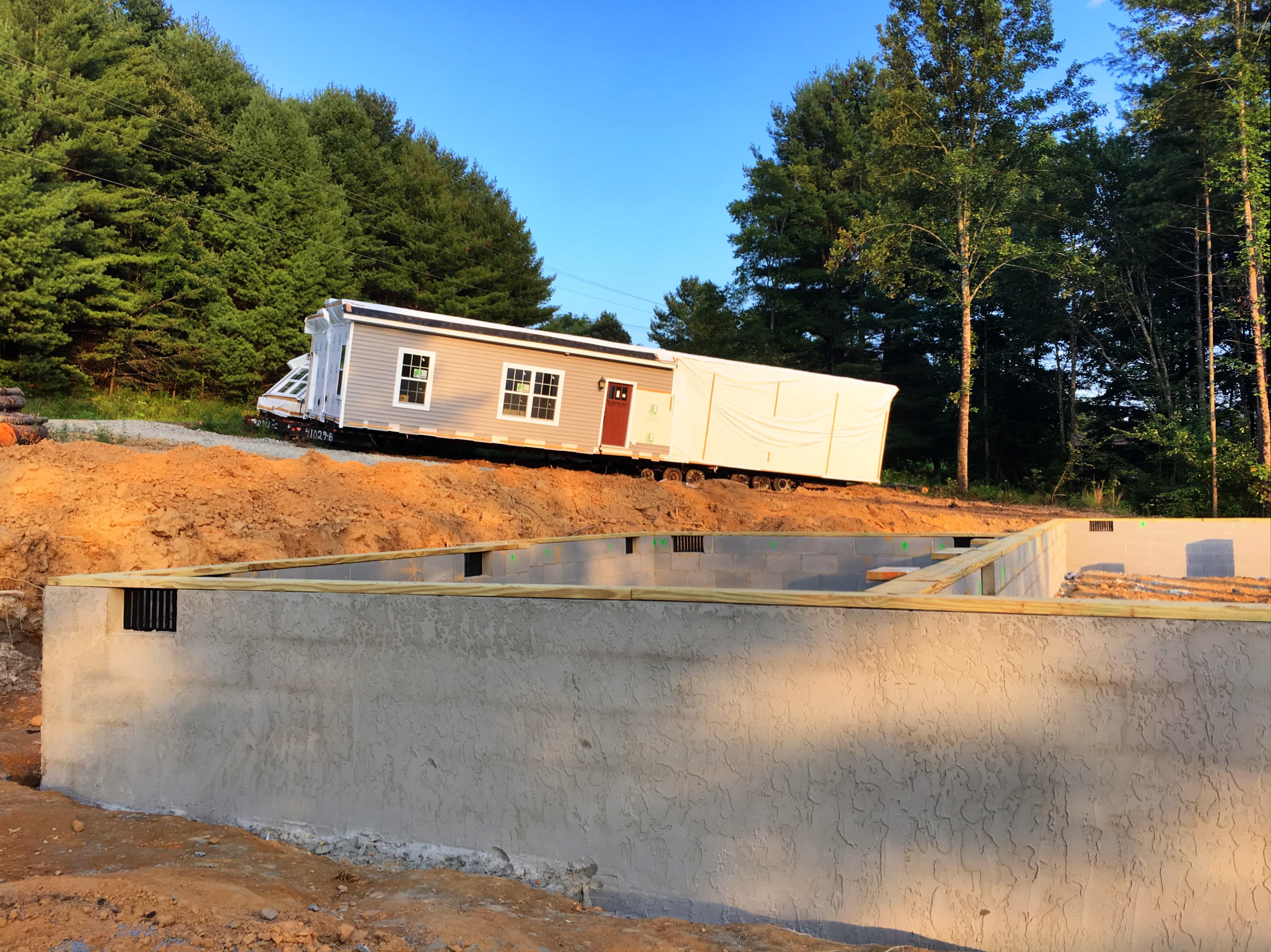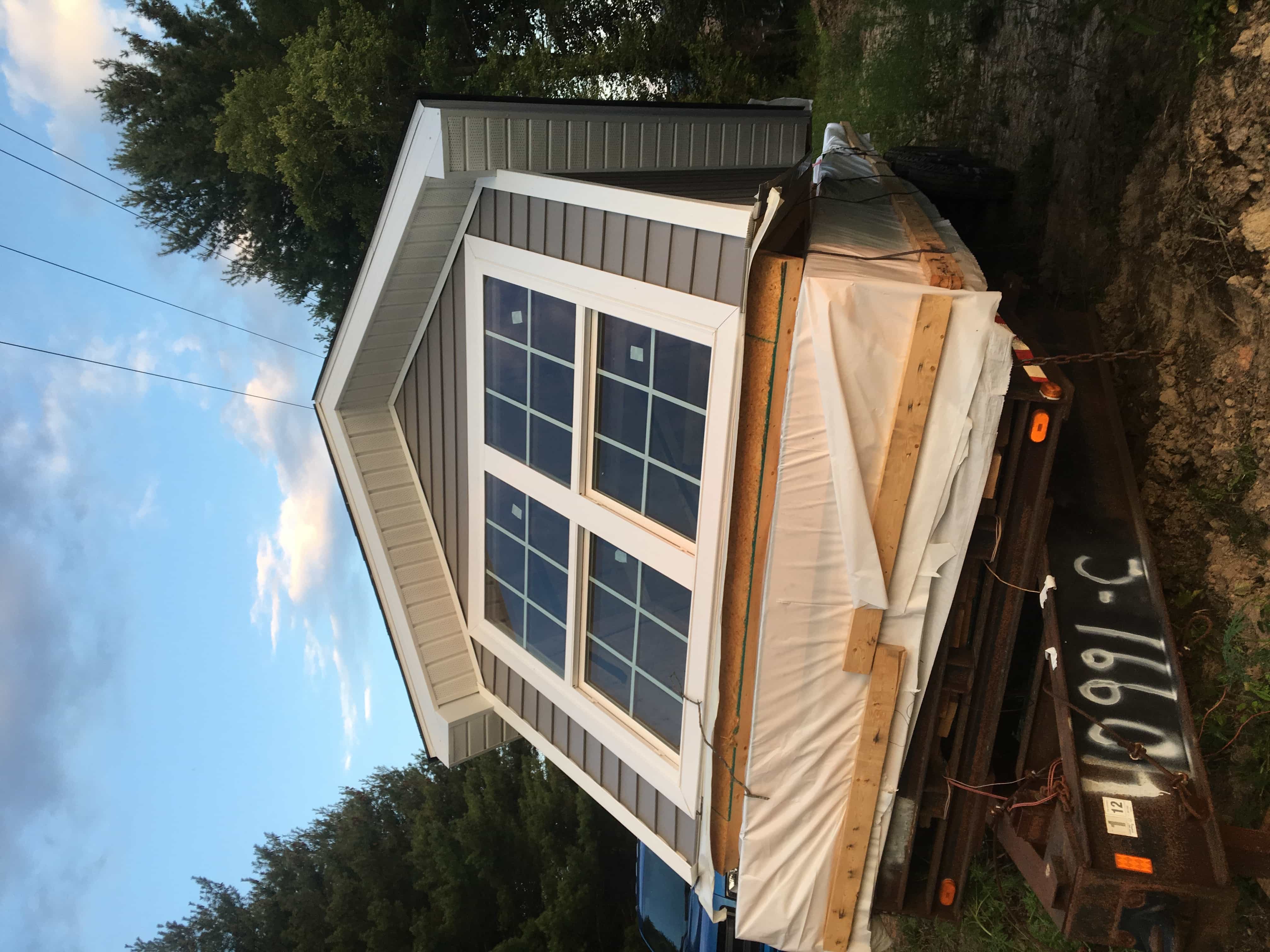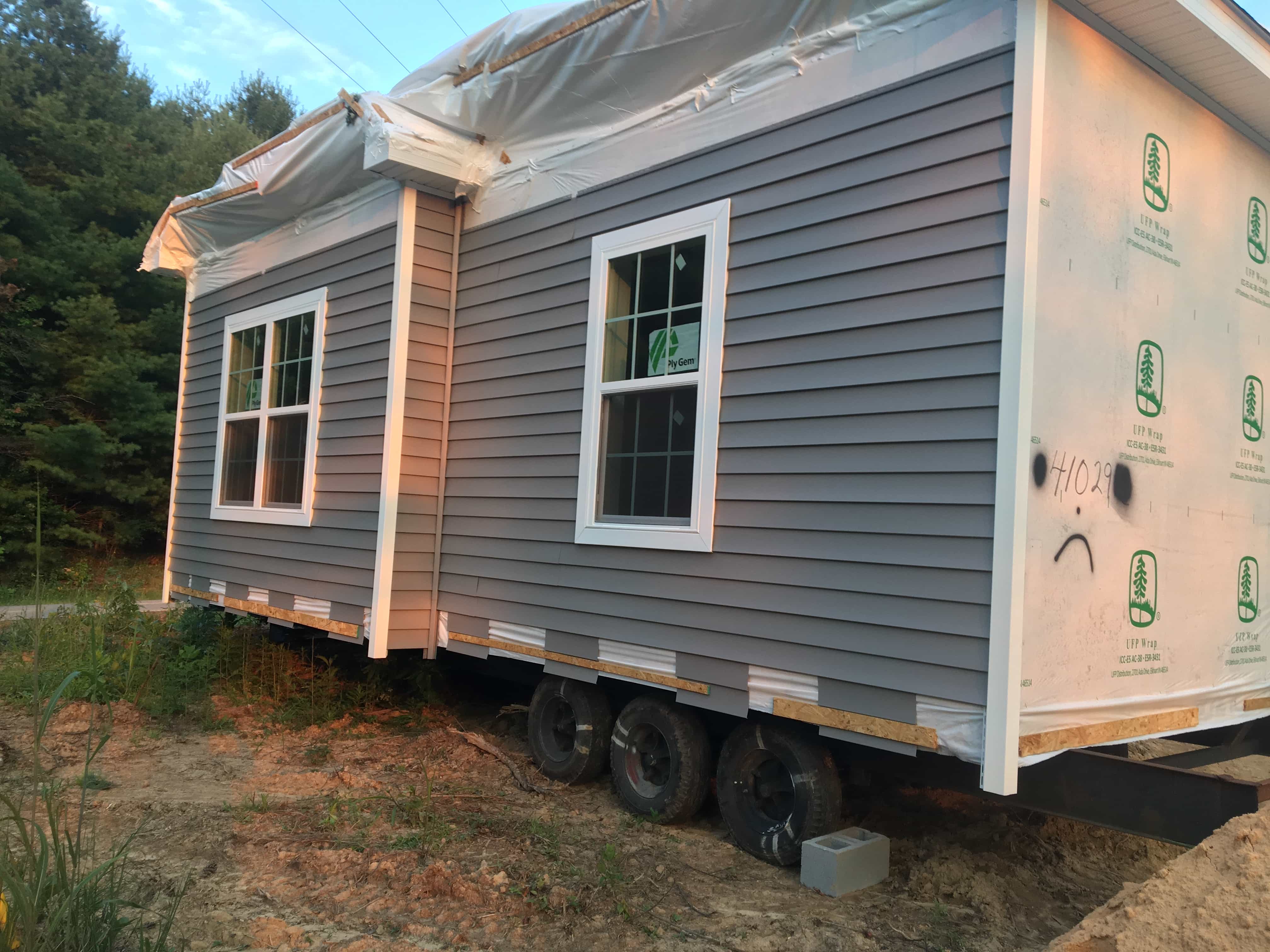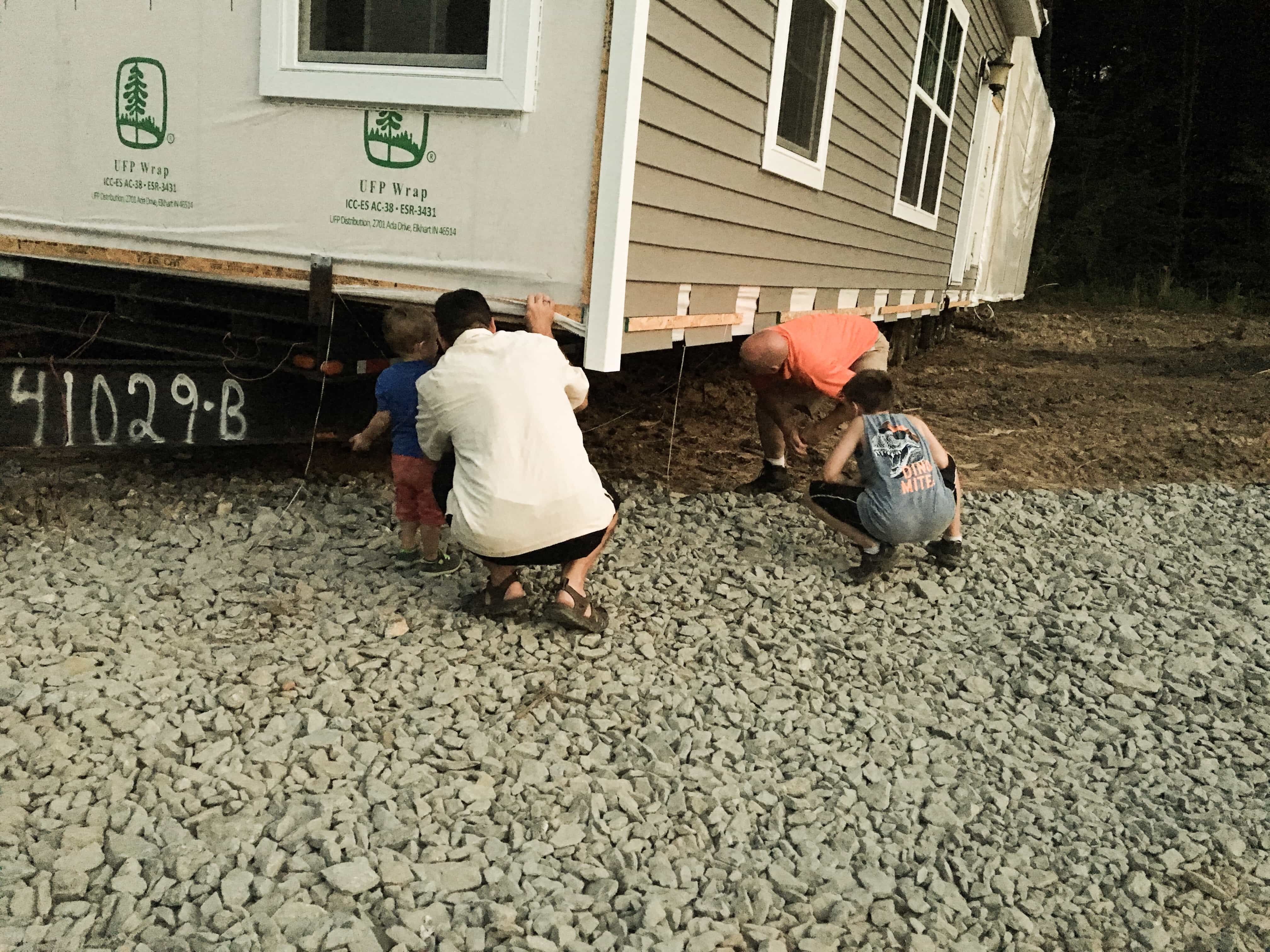 Pieces of my beautiful home come to life and sitting there waiting to be pieced together! Dreams coming true. It was so exciting to see glimpses in windows and doors all the aspects of our home we picked out and imagined! They had all the openings of the house sealed up for protection with a thick white tarp which they later used to line the crawl space. We couldn't contain our excitement as we prepared to wake up early the following morning to watch my pieces of a house become our dream home!
Stay tuned for pictures of the assembly of our home and the final steps needed to building a modular house! (Spoiler alert: a BIG crane is involved!)