Busch Gardens Christmas Town is a colorful holiday event for the family in Tampa Bay.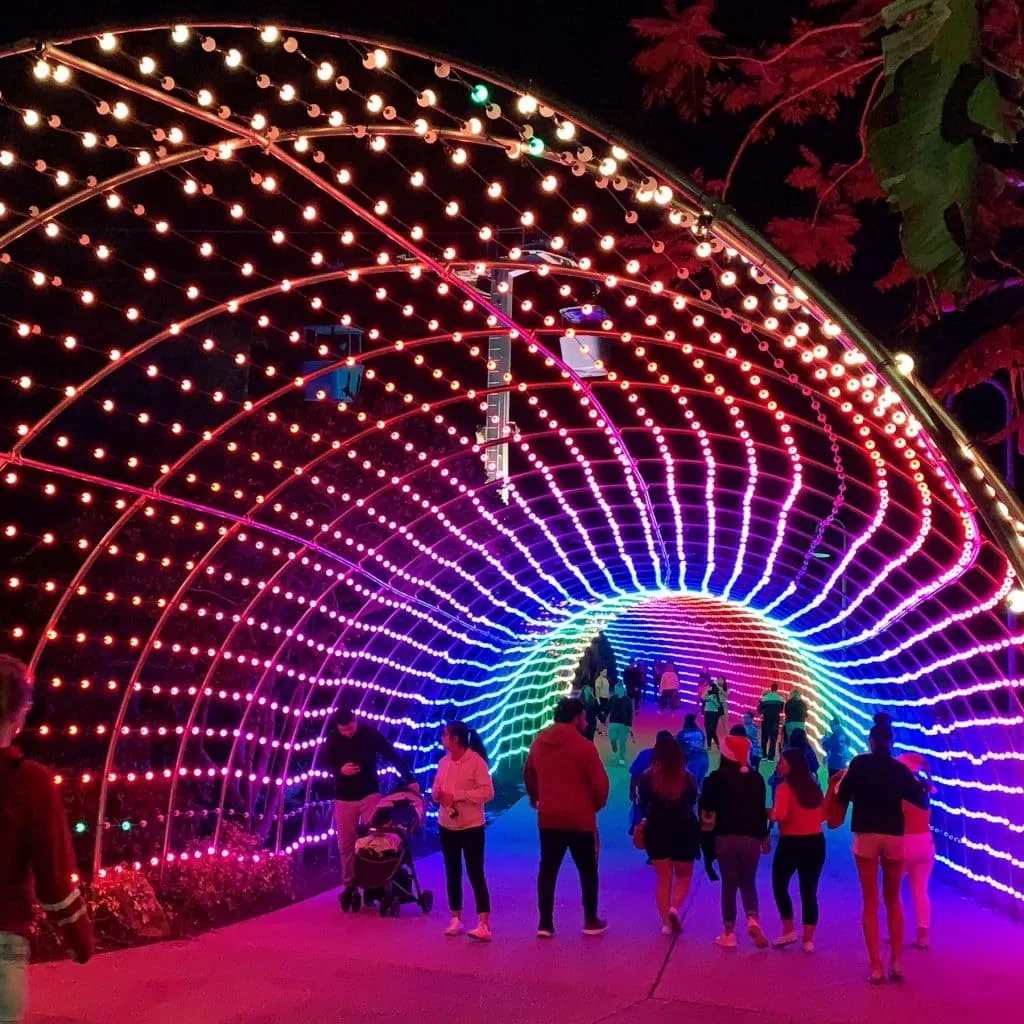 This was our first year visiting Busch Gardens Christmas Town in Tampa Bay, Florida. It was so amazing, that Busch Gardens' Christmas Town has quickly become one of my favorite Christmas events in central Florida.
Busch Gardens Christmas Town
Christmas Town is a special event that takes place in Busch Gardens' theme park every night during the holiday season. For 2018, Christmas Town started November 17 and will continue until December 31, 2018.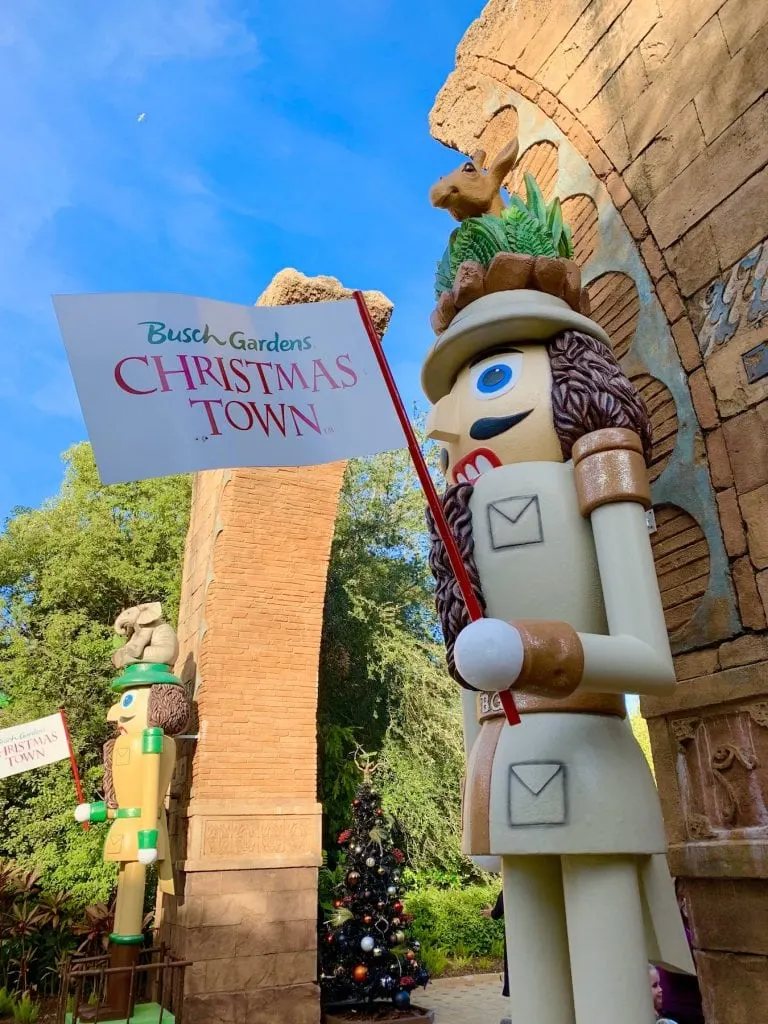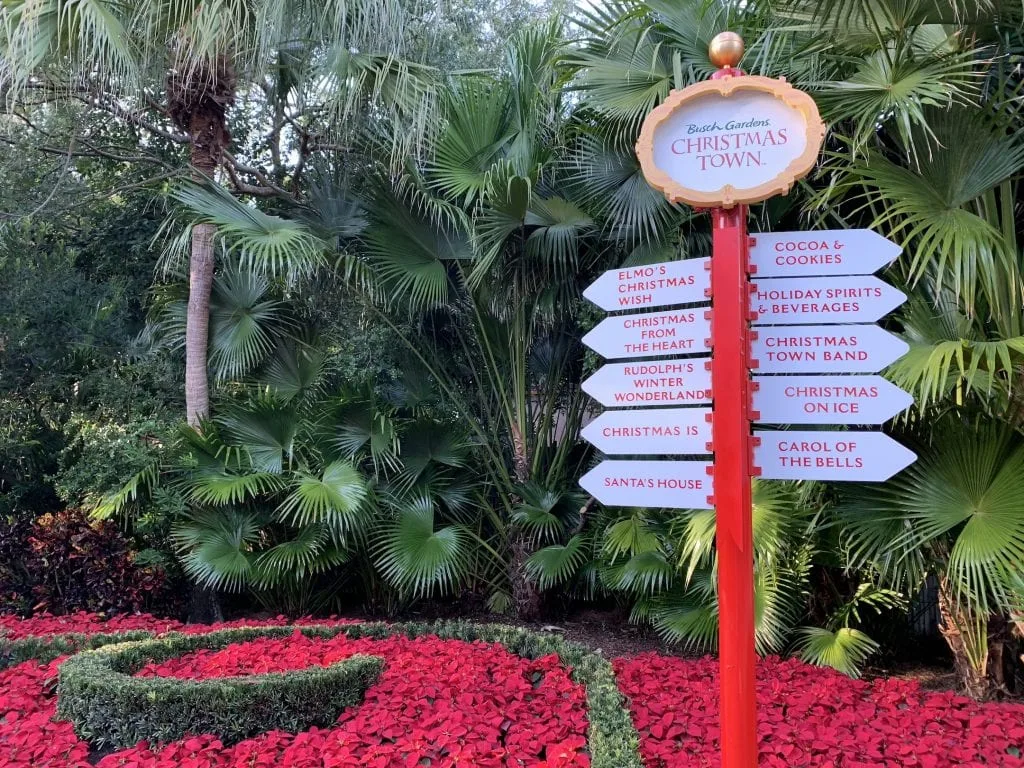 What is great is that Christmas Town and all of the shows, lights and attractions are included in regular theme park admission.
Christmas Town Lights
What we loved the most was the millions of twinkling lights that turn Busch Gardens Tampa Bay into a winter wonderland at night.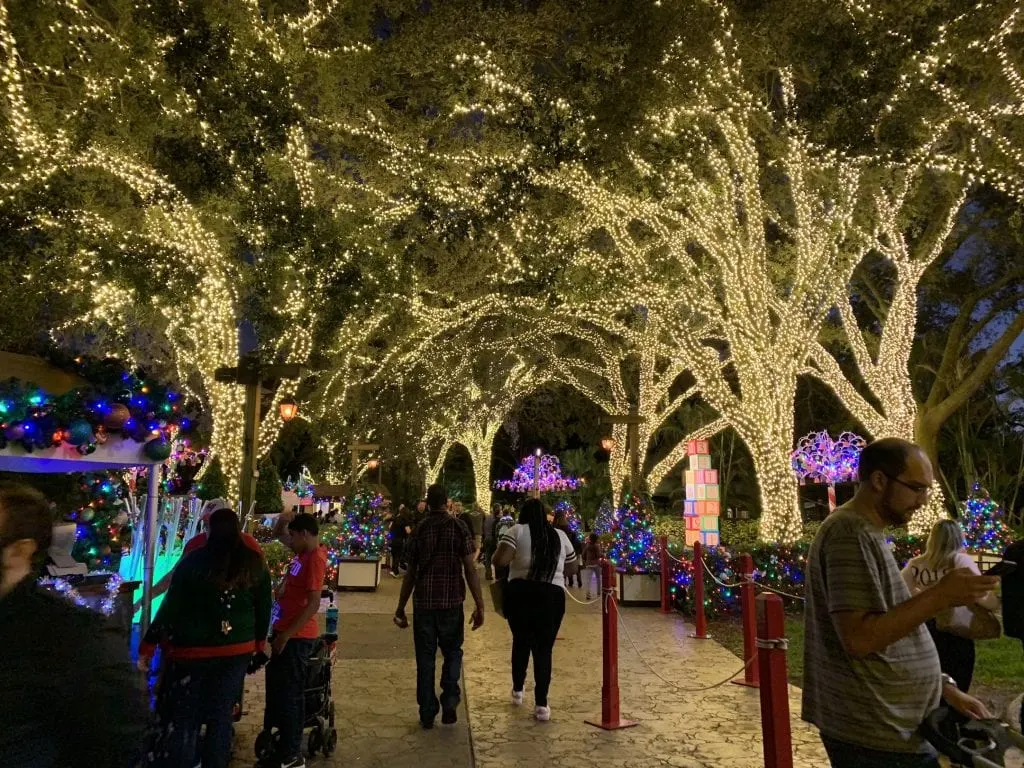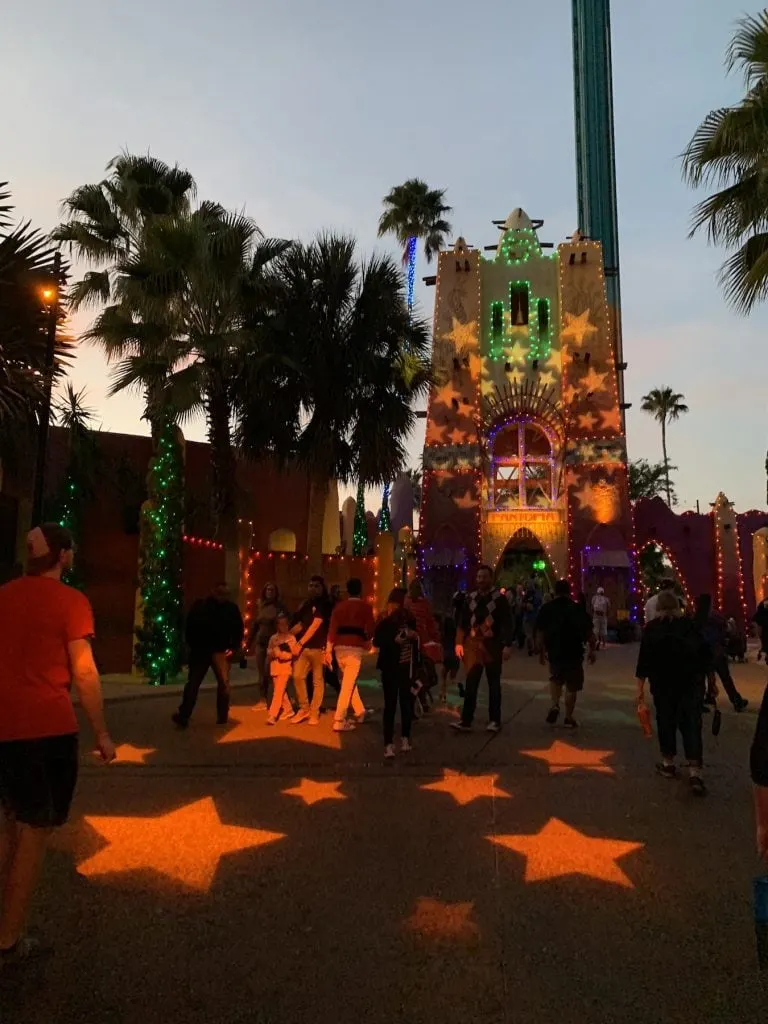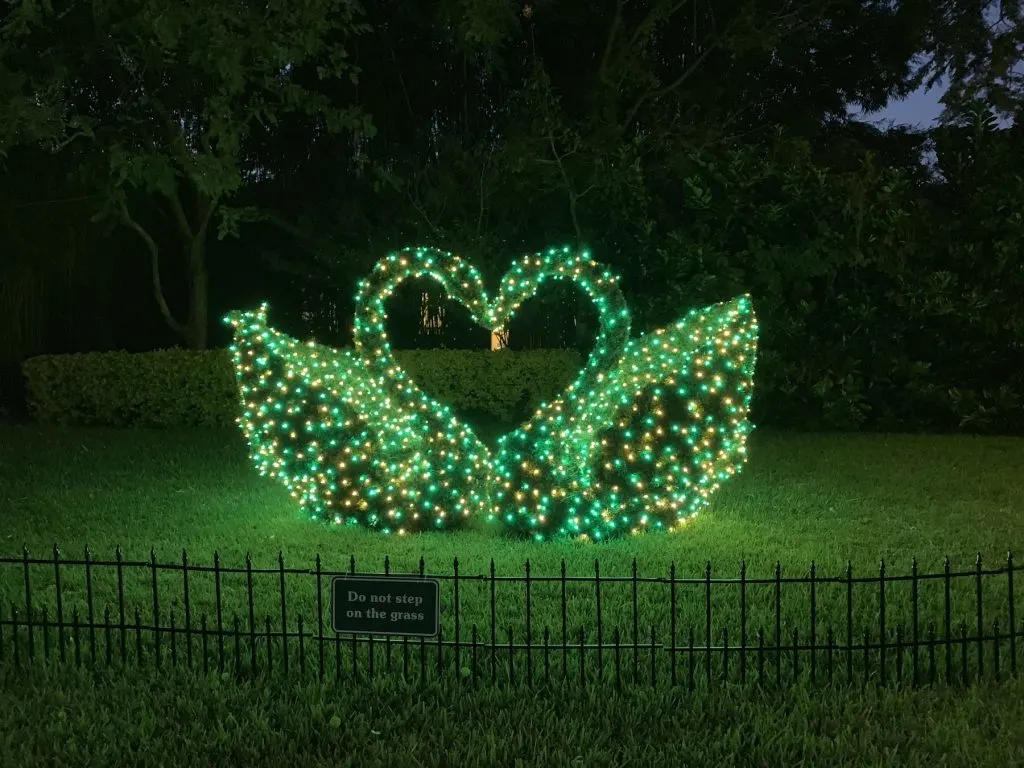 During the day, we walked around and marveled at the gardens, the roaming animals, and even fed a kangaroo!
Once the sun went down, though, Busch Gardens had a totally different look and feel.
It was as if it was a completely different theme park. Strolling the pathways through the lands was magical, as each land had a different color scheme and different feel with unique decorations.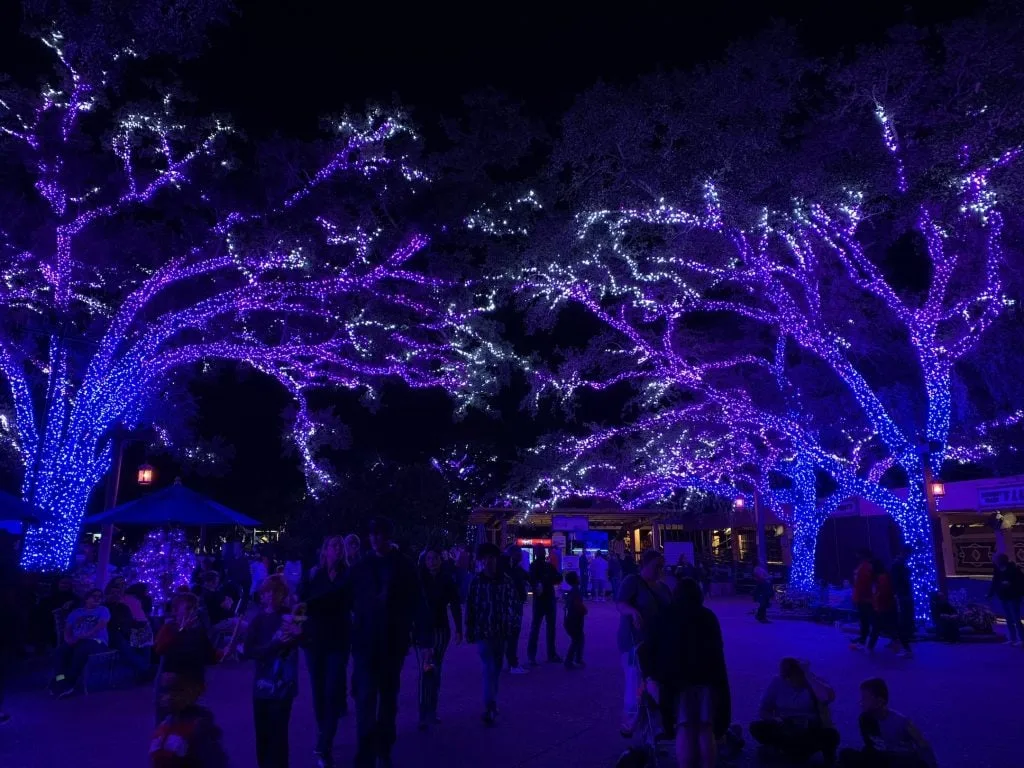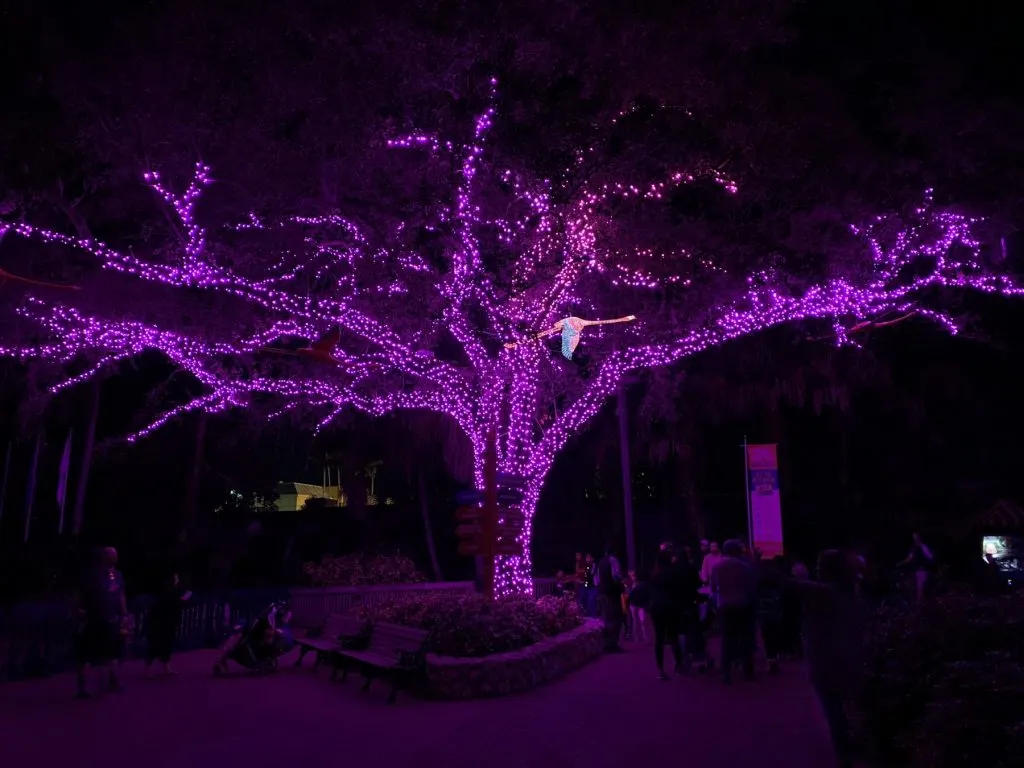 Perhaps my favorite was the "flying" pink flamingoes in a tree covered with pink lights. Definitely a Florida-style Christmas show!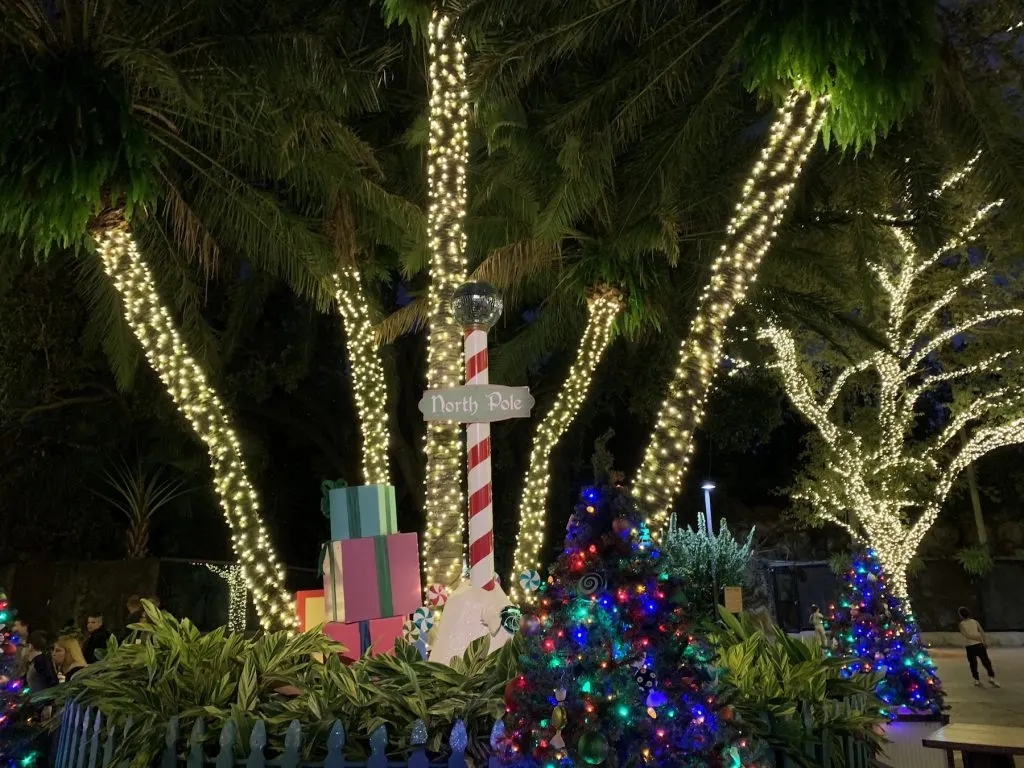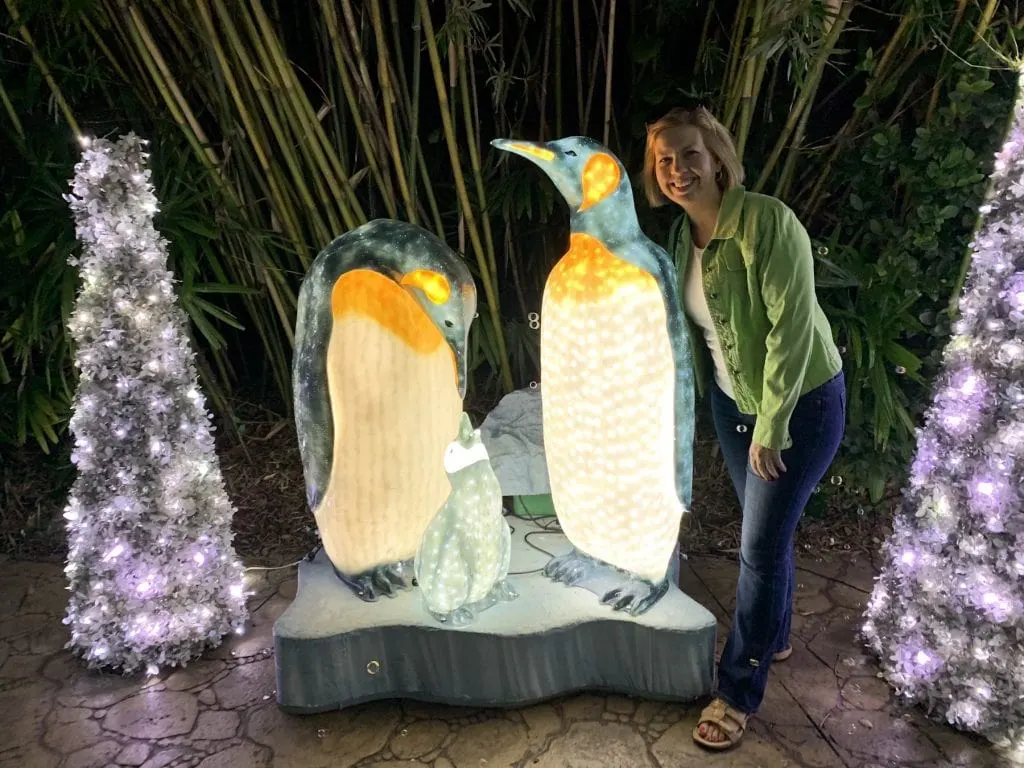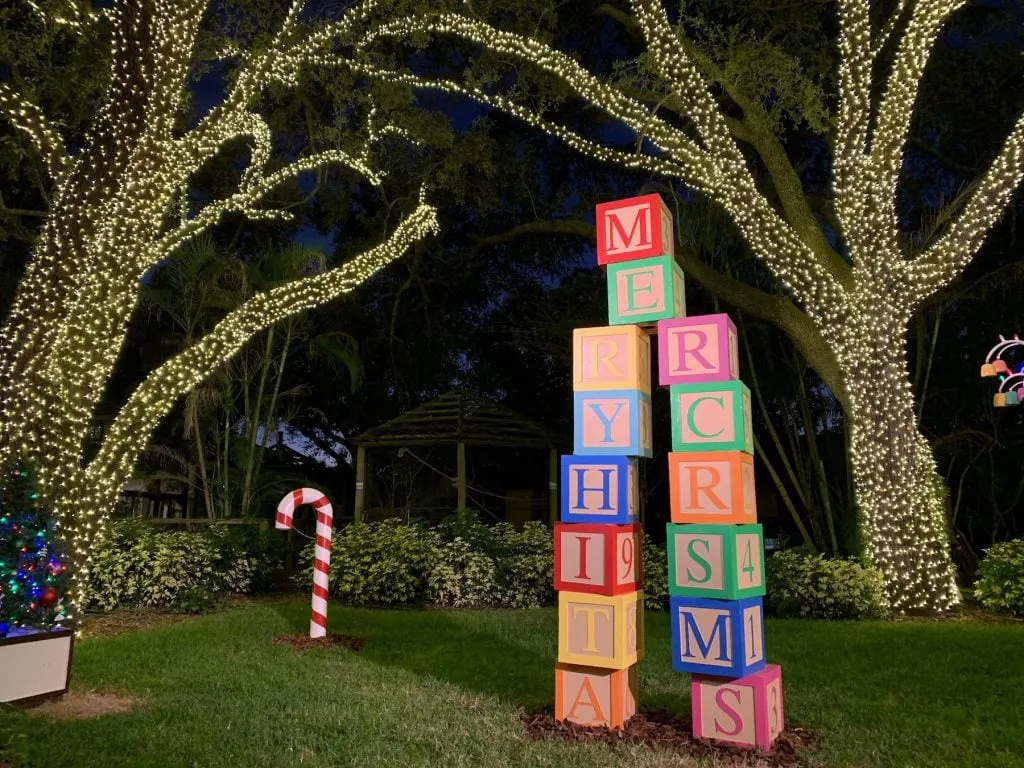 I got the feel of walking in a small town during Christmas time. Sure, there were crowds. And Busch Gardens is pretty big just to stroll through. But the way that the lights hung heavy in the trees, and everything was lit up and glittering, I truly felt like I was in well-loved town. I guess that's the charm of Christmas Town!
Where to Take Christmas Photos
Another surprise to me was how many Christmas photo stations there were throughout Busch Gardens and Christmas Town. There were plenty of props and photo stations for getting that perfect Christmas card photo for the holidays.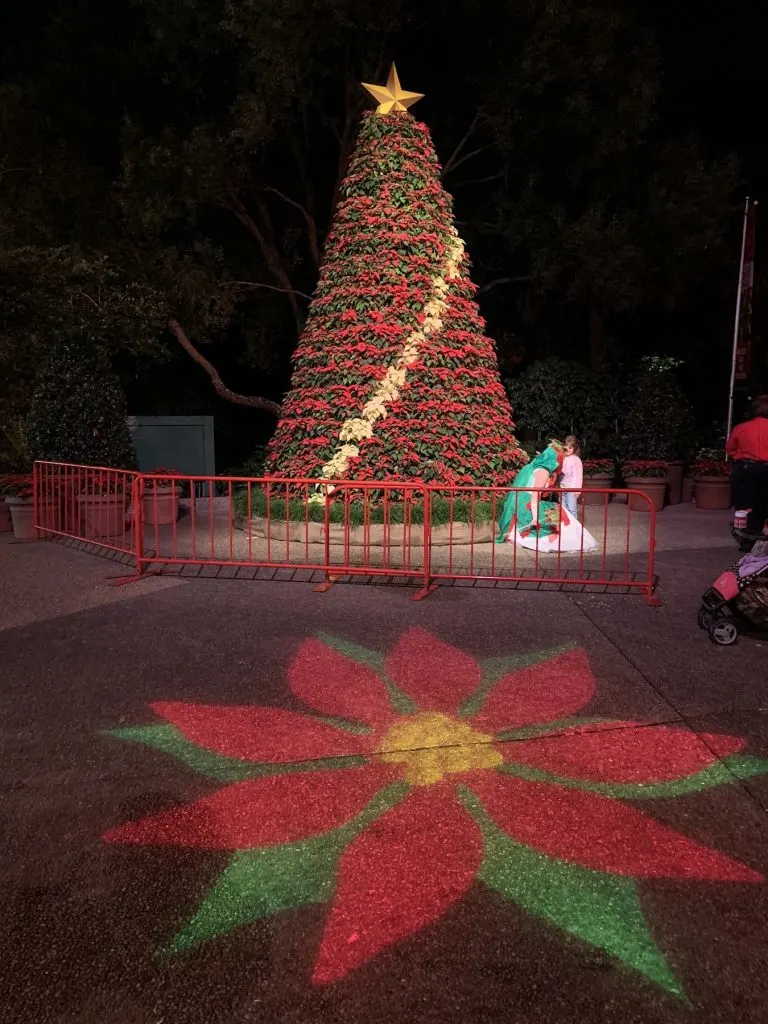 Many Christmas photo experiences were with characters.
Some of the characters were princesses, toy soldiers, and even an angel that came to life.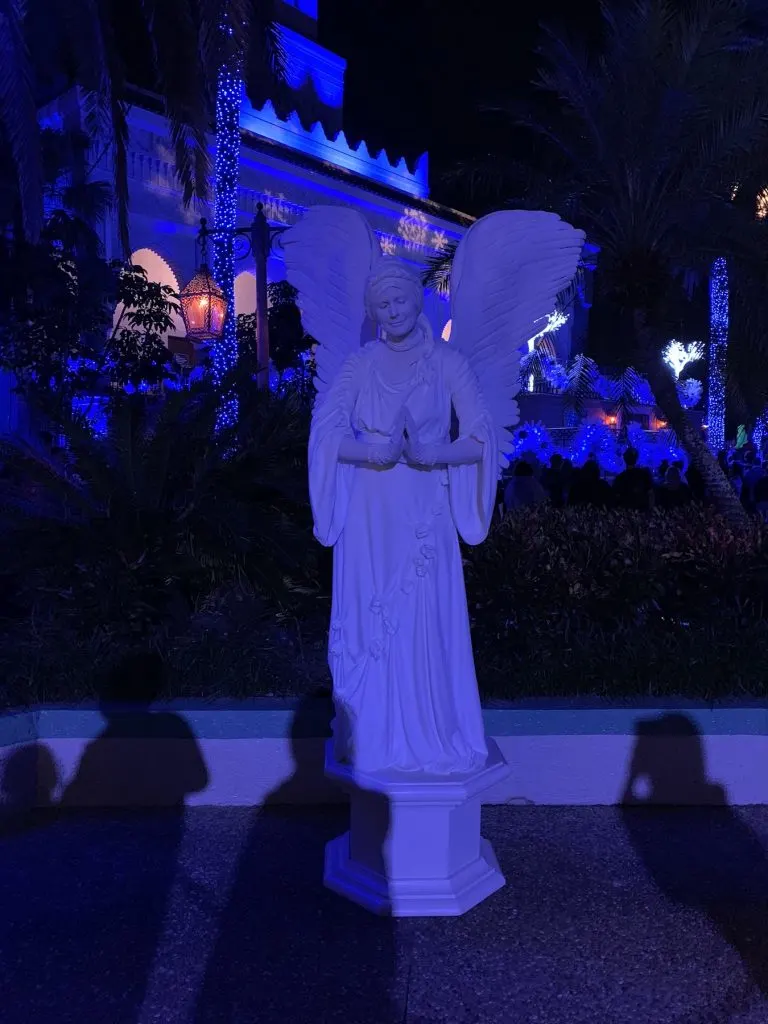 For kids, they'll most likely want to run to meet Santa Claus or all of the characters in Rudolph's Winter Wonderland.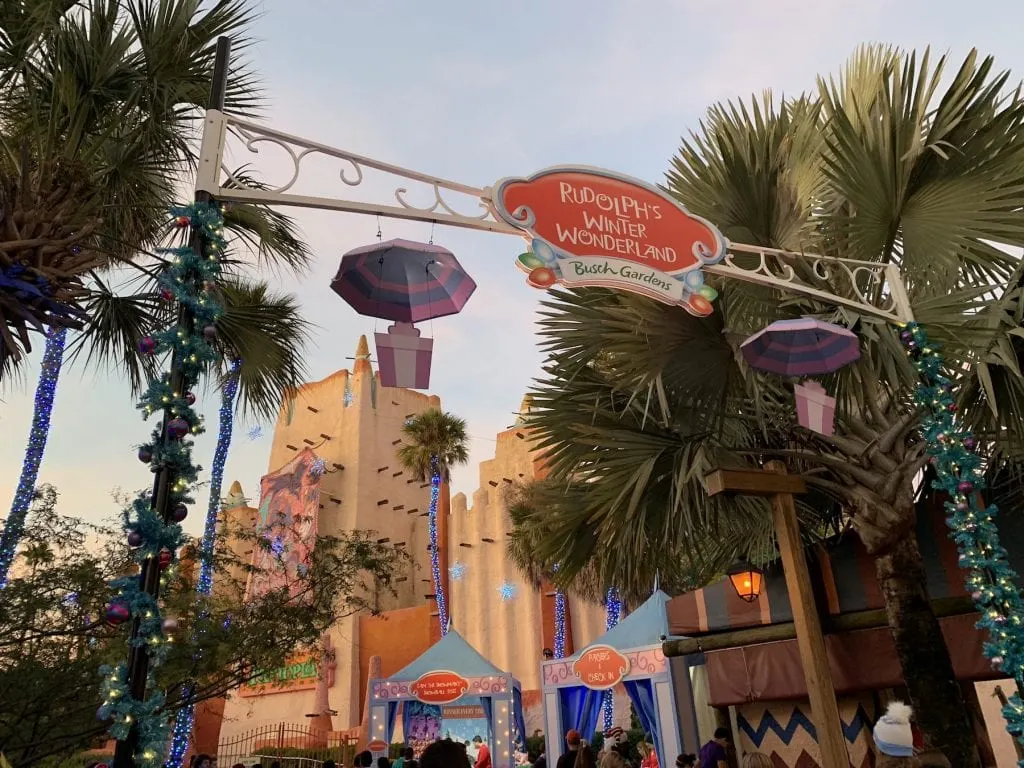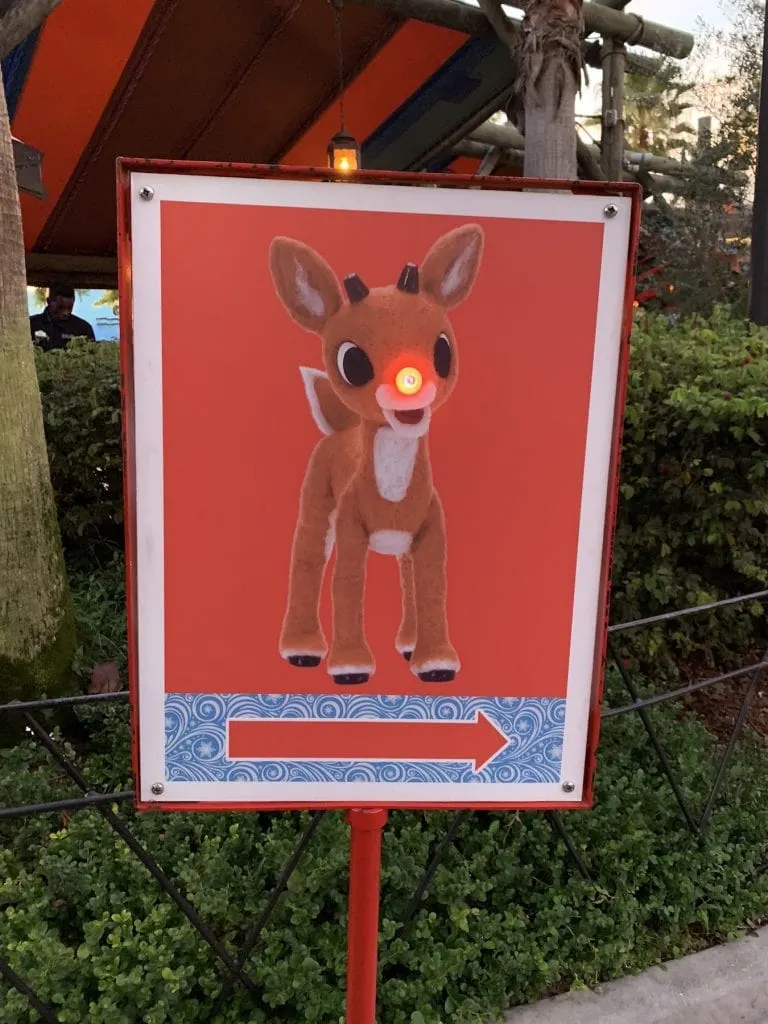 FYI: Santa's House and Rudolph's Winter Wonderland is open during the afternoon. So it is a great idea to get pictures before it gets dark, and then spend time enjoying the lights and shows later on in the day.
Brunch With Santa takes place on the weekends. It's a great way to enjoy a meal and get a family photo with Santa Claus (it's included with the meal)!
Helpful Hint: If you're short on time, you might want to pay for the Priority Access for pictures at Santa's House and Rudolph's Winter Wonderland. You'll get to the front of the line quicker starting after 5 p.m. at night.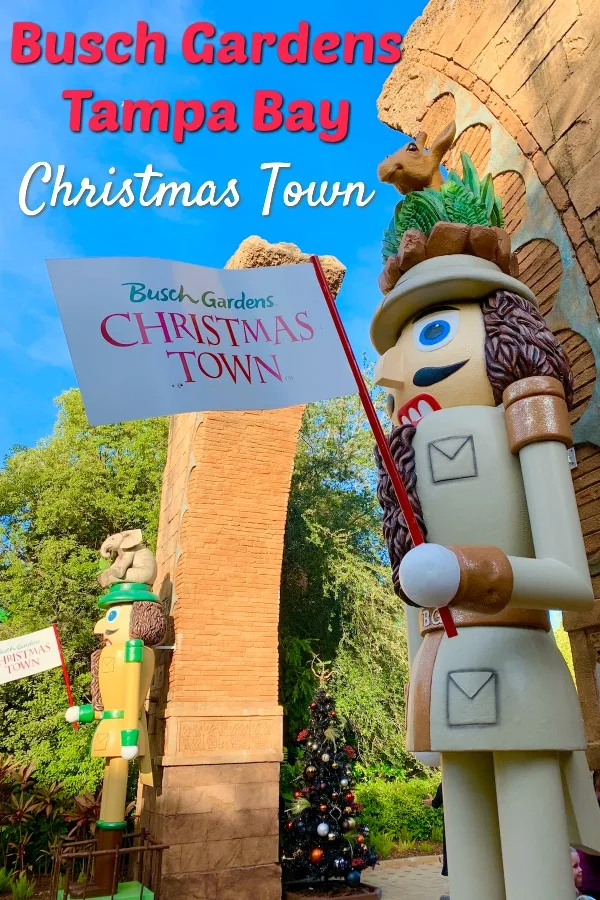 Christmas Shows at Busch Gardens
There are so many Christmas shows at Busch Gardens for Christmas Town. You really will have a hard time deciding what to see and trying to do them all in one night.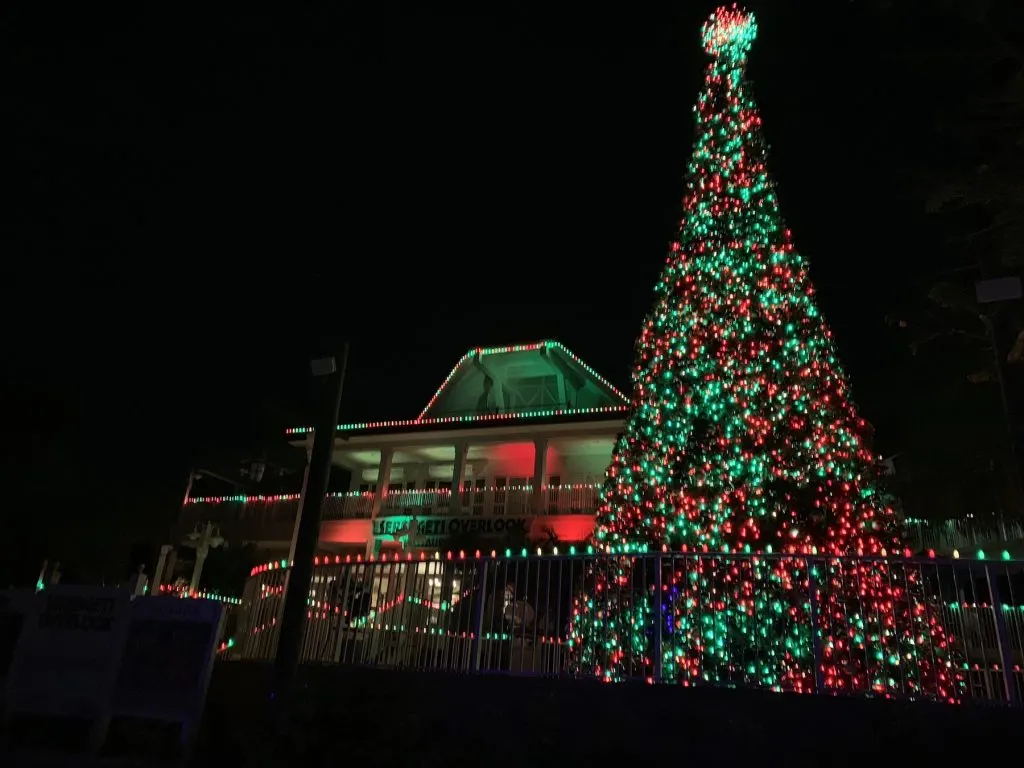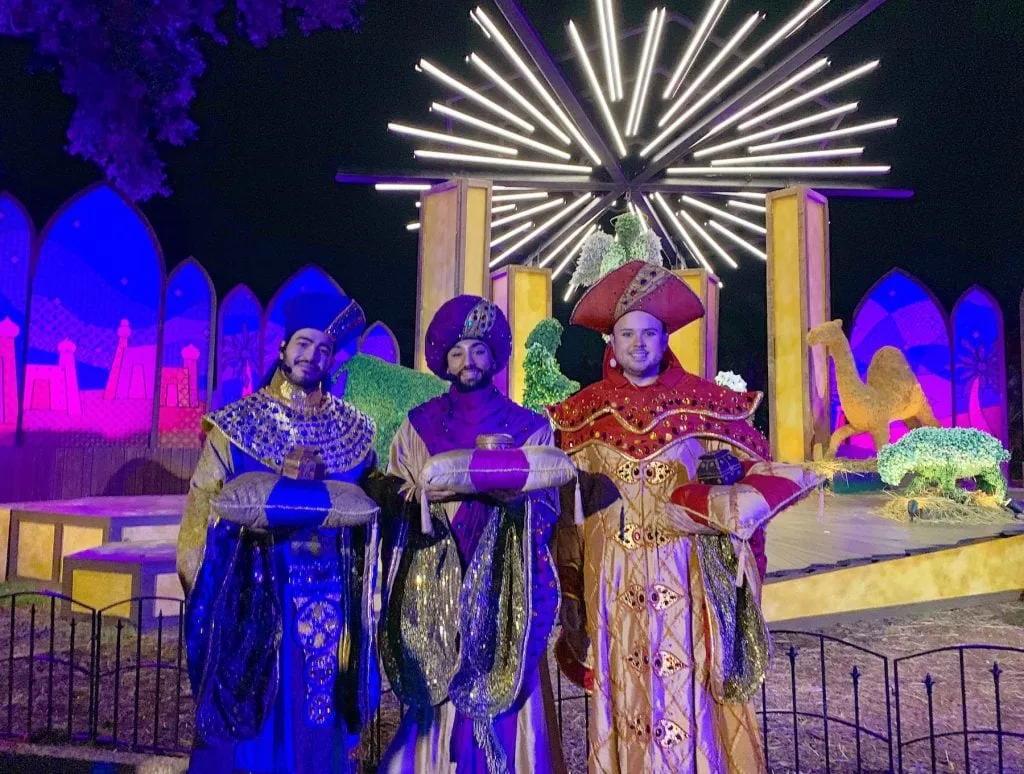 All of them are unique in their own way. Some will involve waiting in line to get a seat in the auditorium. But some can be enjoyed just by walking up and enjoying the show.
Here's the shows for Christmas Town at Busch Gardens Tampa Bay:
Christmas on Ice Amazing and stunning ice skating from world-class ice skaters set against traditional Christmas carols.
Christmas From the Heart Christian gospel music that celebrates the real meaning of Christmas.
Carol of the Bells An easy show to see, Carol of the Bells is a short synchronized lights and music show on the patio of Serengeti Overlook Restaurant.
Three Kings Journey Held on a small outdoor stage, Three Kings Journey is a musical retelling of well-loved Christmas music that tells the story of the Wisemen that journeyed to see Jesus.
Elmo's Christmas Wish A kid-friendly show about the meaning of Christmas with all of your favorite Sesame Street characters.
Christmas Town Band Jazz inspired music on the Zagora patio.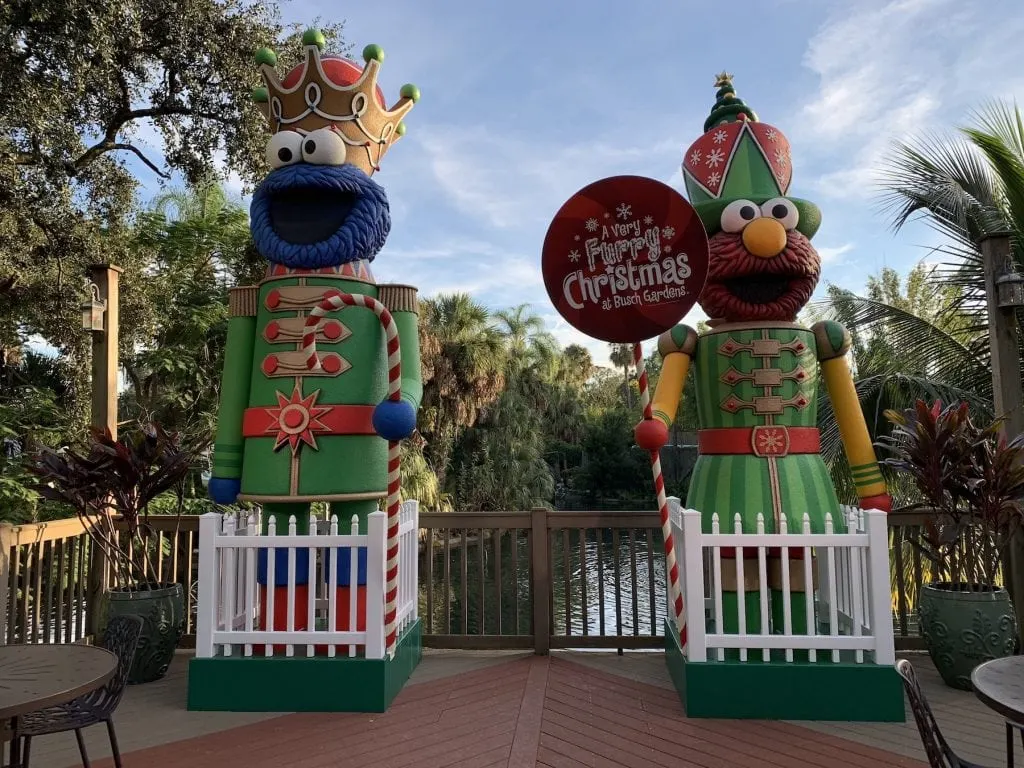 Attractions Open During Christmas Town
All of the attractions and roller coasters are open during Christmas Town.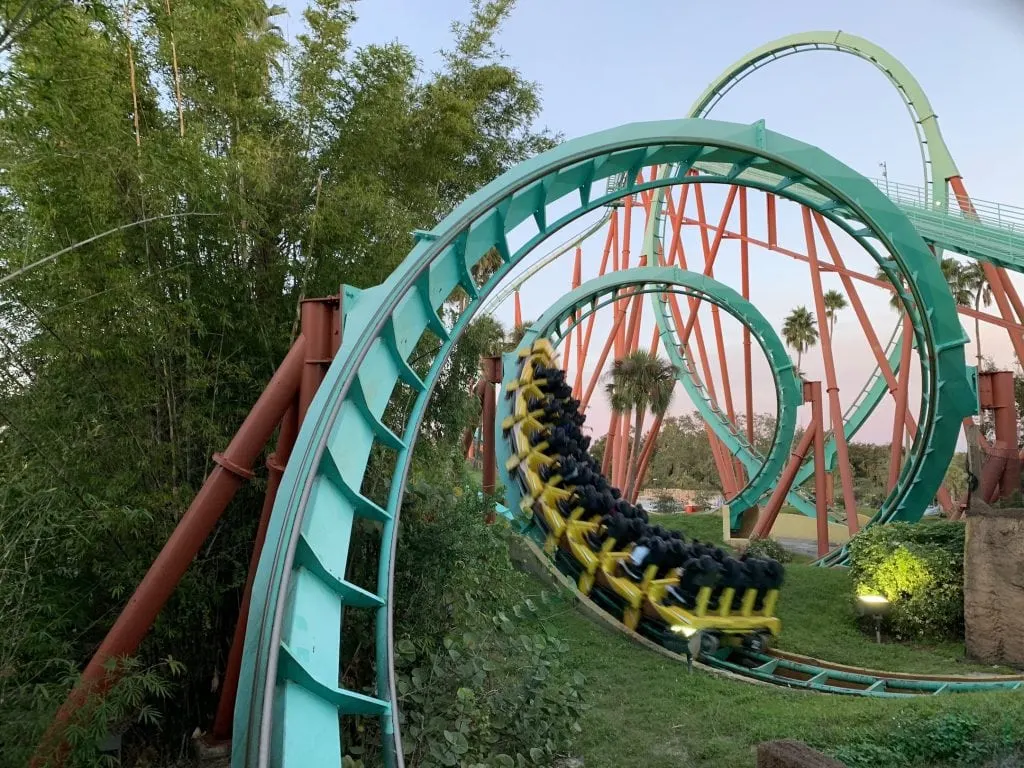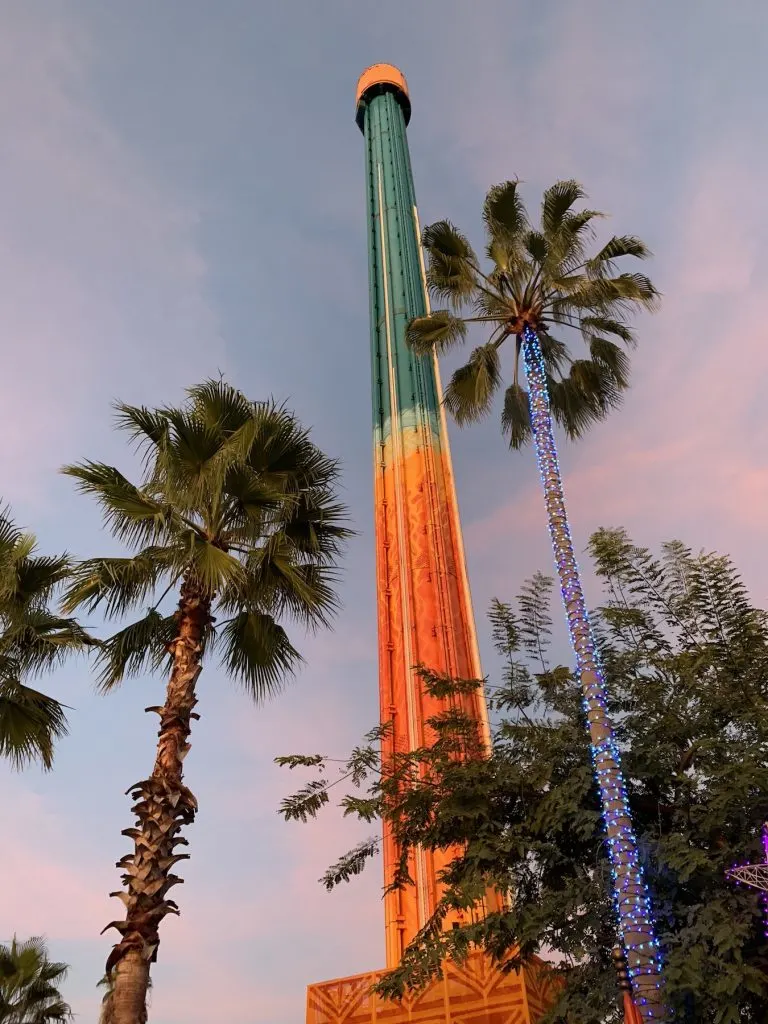 But there are some special extras.
We loved hearing the new Sing-a-Long Train go by as we were wandering through Busch Gardens. The train ride turns into a caroling attraction at night. It was fun to hear the families singing Christmas carols as they rode by on the train.
Christmas Town Food and Drinks
Christmas Village looks like a small European Christmas Market (kind of like German Christmas Markets that I've been at). It's here, in the small stalls, where you'll find seasonal foods and drinks. Including specialty alcoholic beverages.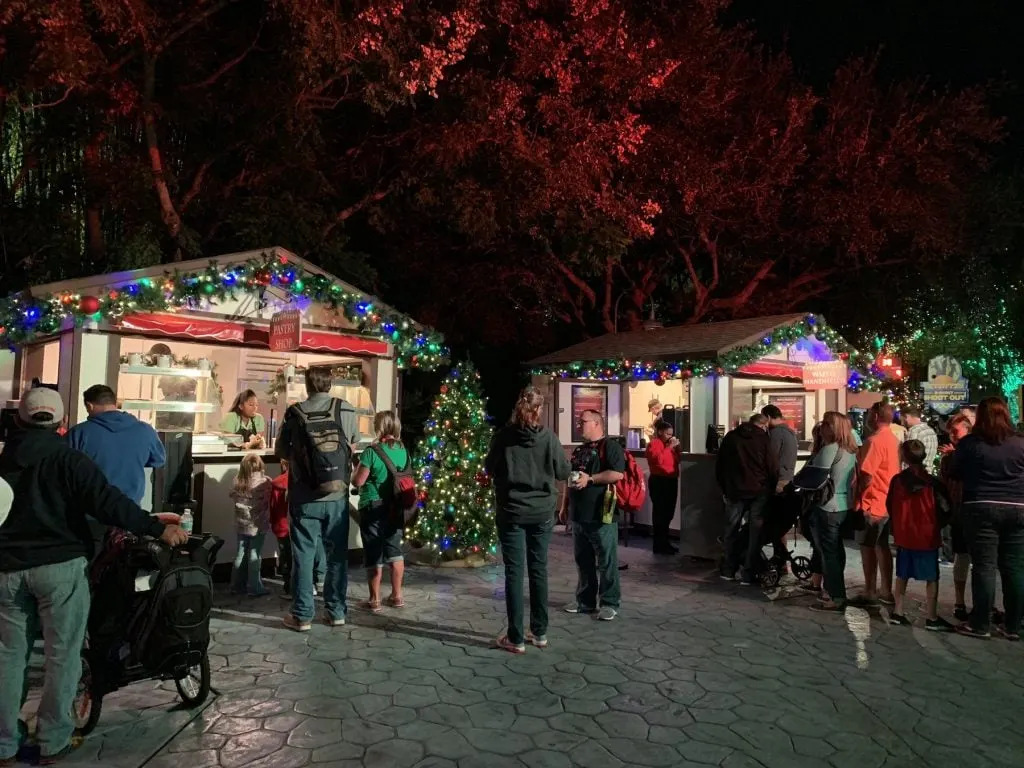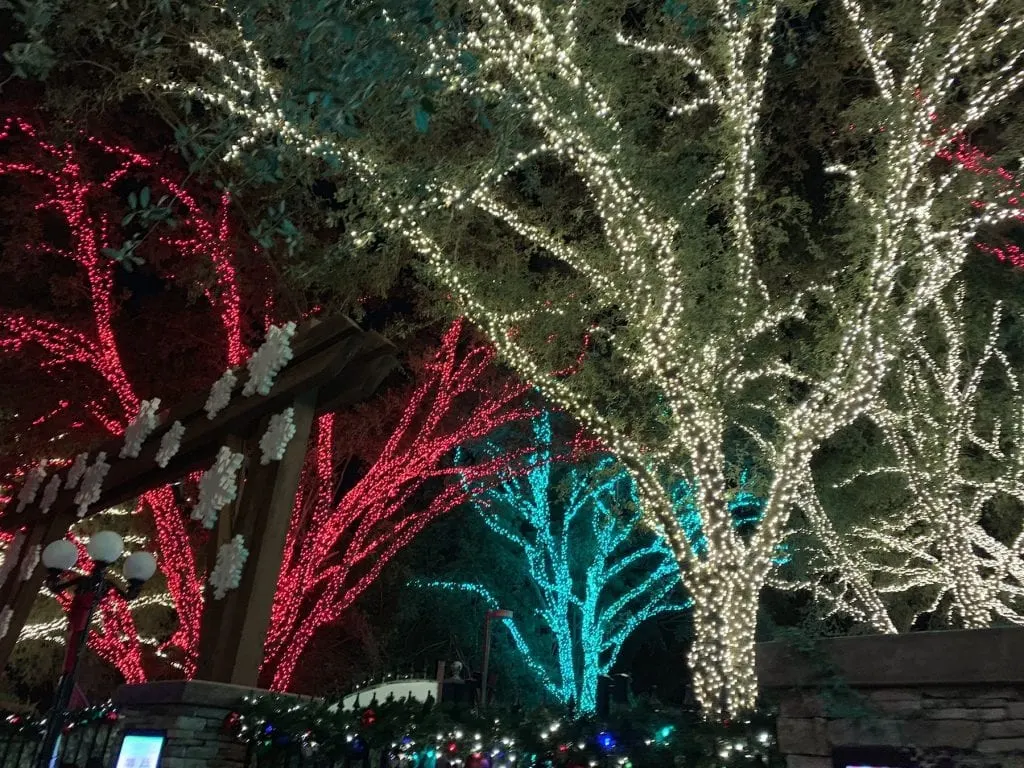 Among are favorites were:
Pot Roast Tater Tots
Chicken and Waffles Sandwich
Beer Cheese Soup
Hot Chocolate served a Collectible Plastic Mug

Central Florida Christmas Attractions
Busch Gardens Christmas Town is the perfect holiday destination in central Florida, from Orlando to Tampa.
Whether you're coming to Tampa or staying in Orlando, here are some other fun holiday events to enjoy: