Do you love the cactus and succulent trend right now? We certainly are thrilled with any houseplants that thrive on no watering and lots of neglect! It's not just the plants, though, that are super popular. Everyone loves cactus and succulents home decor, art, clothing and more. Including cactus-themed edible treats! Which is why the tutorial for these adorable and cute cactus cake pops will make you the star of the show at your next party.
These cactus cake pops let you get your hands really dirty with cake crumbs, frosting and colorful sprinkles. How much fun is that?!? And you can let your creativity soar, with cactus cake pops made in whatever shape or style you choose.
If you're ready to have everyone raving about your cute desserts, then get ready to make these cactus cake pops right now.
Cactus Cake Pops Recipe
Ingredients
Vanilla cake, prepared as cake in two 8-inch round pans
2 sticks butter, softened
4 cups confectioners sugar
2-3 tbsp. milk
1 tsp. vanilla extract
Yields: approx. 10 decorated cake pops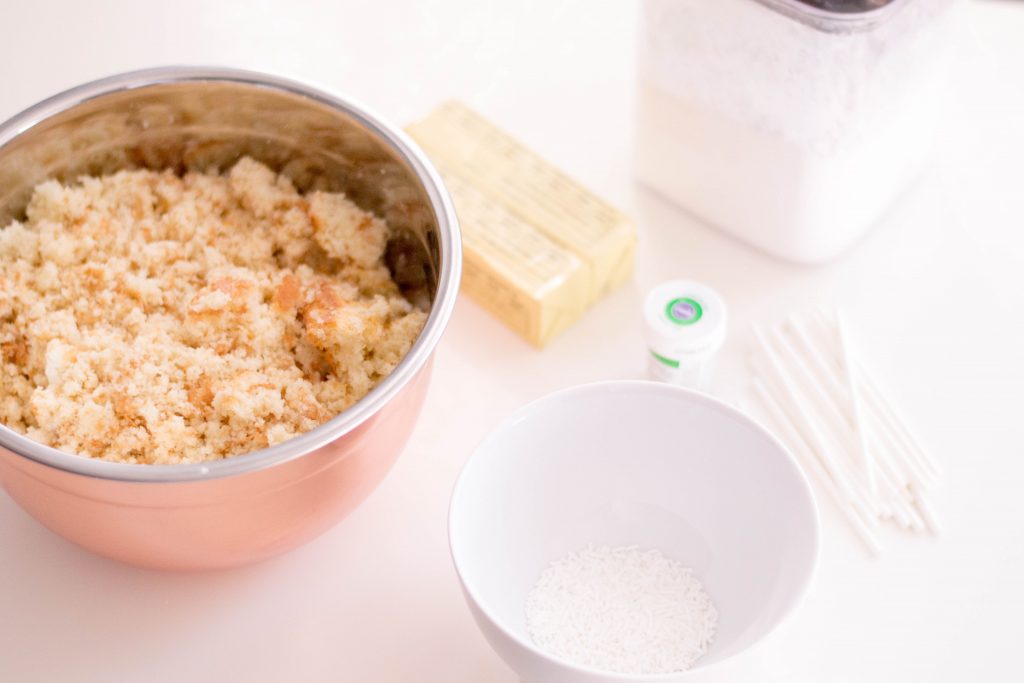 Directions
Crumble your cake into small bits and place in a bowl.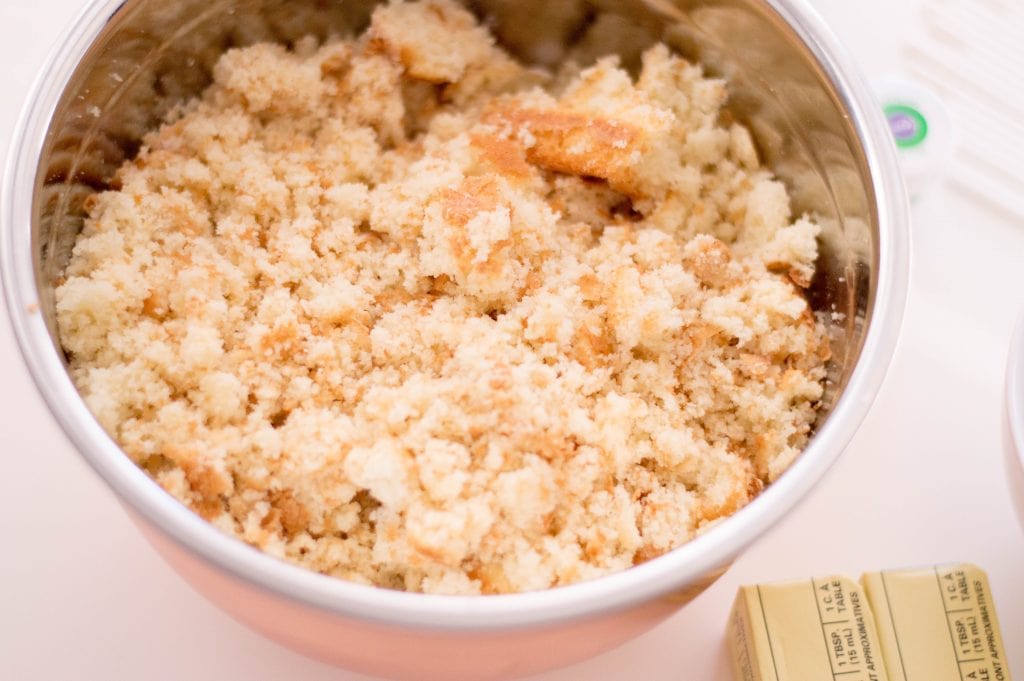 Using a stand mixer, in a separate bowl mix the butter, confectioners sugar, milk, vanilla and green food coloring on medium speed. Gradually increase to high and beat until completely smooth.
Put 3 tablespoons of the buttercream mixture into your bowl of cake crumbs and mix together.
Line a baking sheet with parchment paper. On the parchment paper, start forming your cactus cake pop around a cake pop stick, forming it into a shape of a cactus. Have fun with it!
Let the finished cactus cake pops set in the refrigerator for about 30 minutes.
Once the cactus cake pops are set, use a Wilton tip #47 to frost each cake pop with green buttercream in an upward motion (make vertical strips while moving the tip up).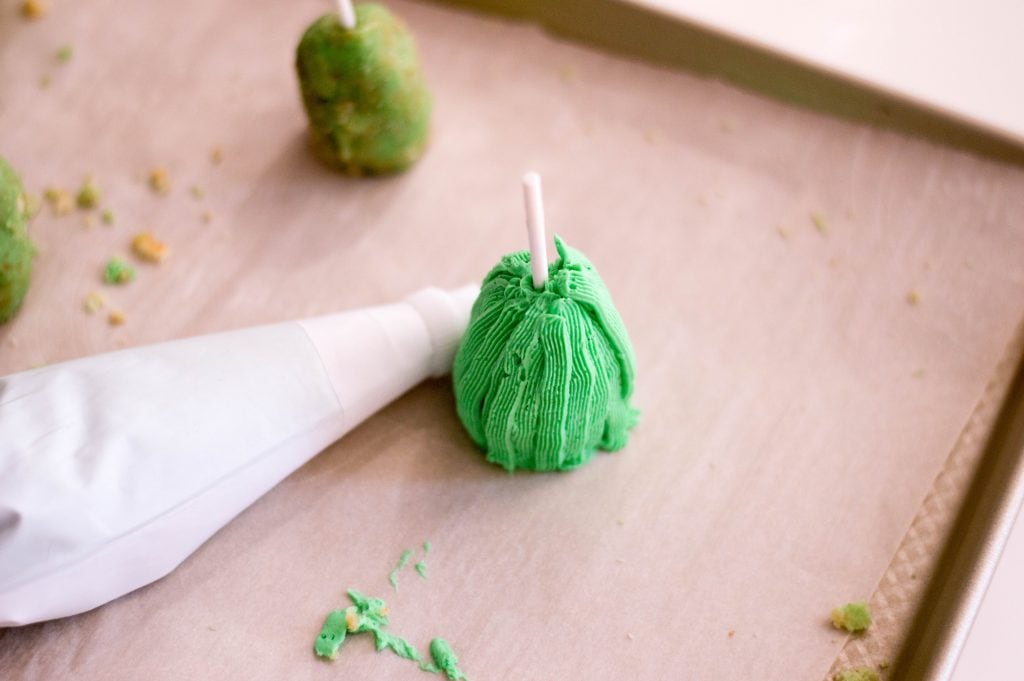 Insert white sprinkles on random spots of the cactus cake pop for decoration to look like cacti.
Using Wilton tip #224, frost flowers on top with red decorating frosting.
Pin it to Save for Later!
We've got plenty of easy, no-bake snack ideas! Check out Cookie Monster Cake Pops, Black Widow Snack Cakes, and Star Wars Drink Recipes for Kids.