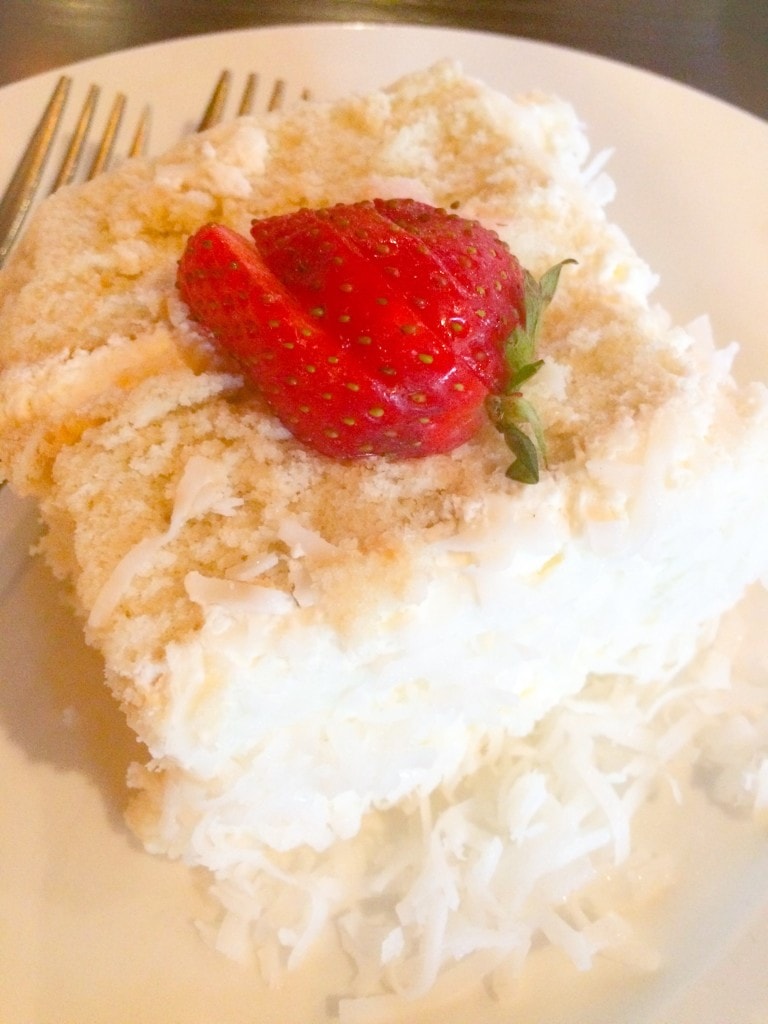 Caprino's Italian restaurant might have just opened on July 6, 2015, but that did not stop it from already becoming part of Visit Orlando's Magical Dining Month beginning in late August and running through September.
Caprino's is the restaurant of chef Stefano Tedeschi, owner of Stefano's Grille on Dr. Phillips Boulevard. Caprino is his wife's maiden name.
The casual Italian restaurant and pizzeria can be found in the Lakeside Village Center (which is not on a lake, by the way) which also houses Publix and My French Café in Windermere.
Italian ingredients, including cheeses, flour, tomatoes and even Italian water, are imported.
We tried Caprino's for the first time, ordering off of the traditional menu, as well the Magical Dining Menu.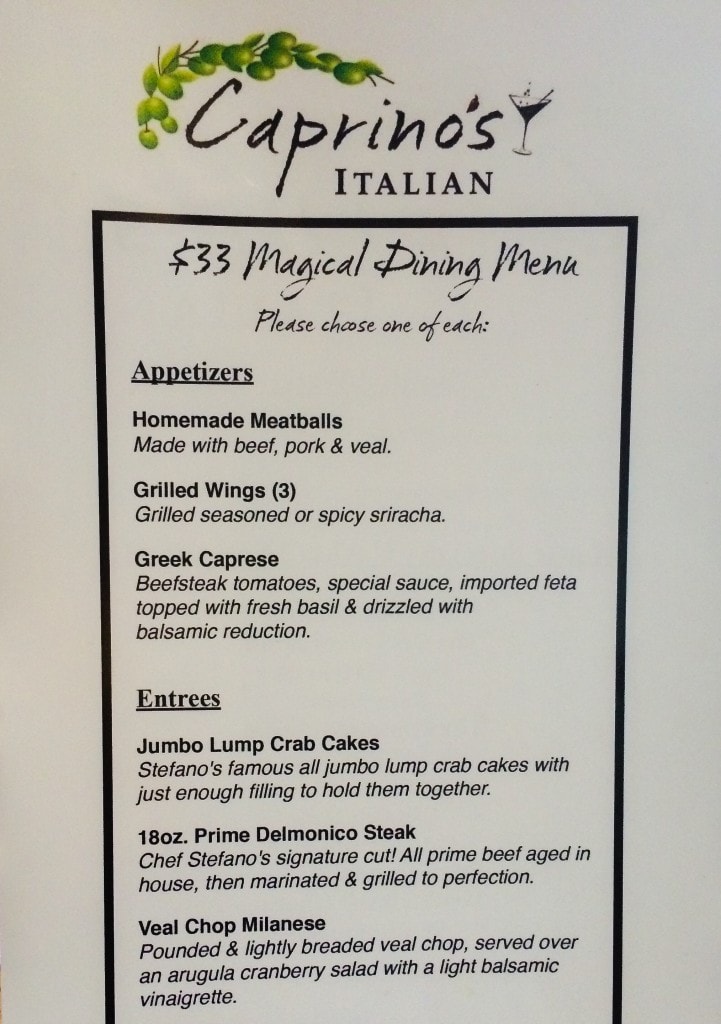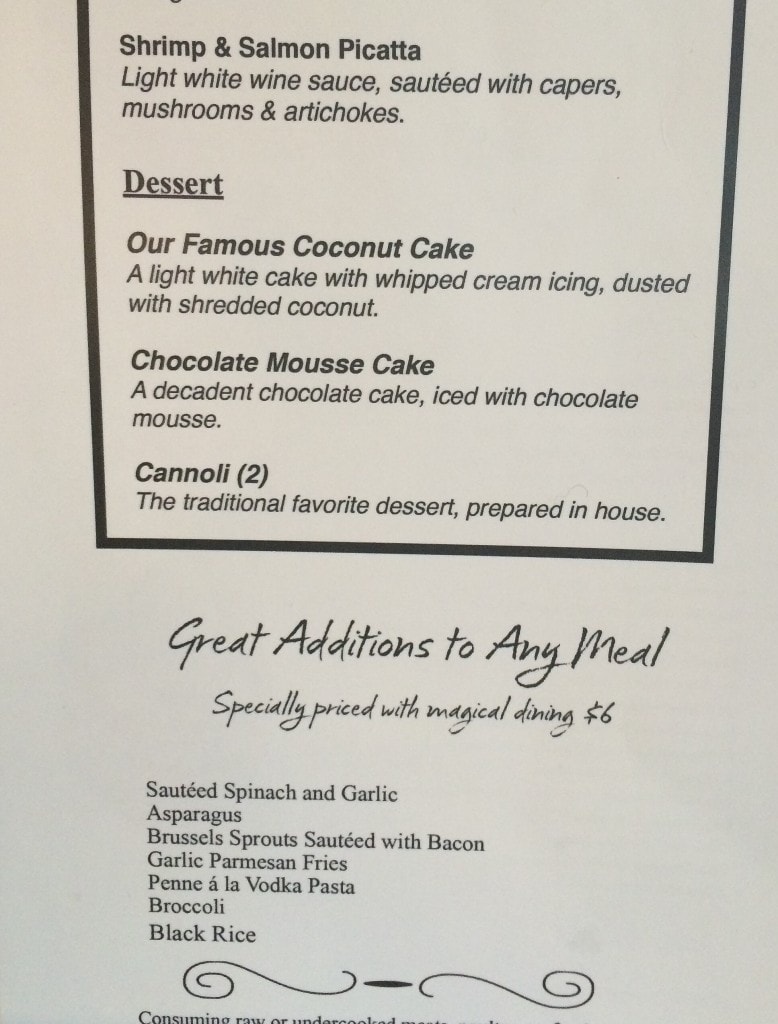 For the Magical Dining Menu, our server was quick to point out the value of the Prime Delmonico Steak. We were told that their normal size steak of 16 oz. costs just under $30 normally, while the larger Delmonico Steak served at Stefano's is normally $35.
So, of course I ordered the steak, considering an appetizer, entrée and dessert would cost just $33 on the Magical Dining Menu.
The thick slices of bread served up before the meal were seasoned with garlic and spices that definitely complemented the Italian cuisine. Some of the best bread service that I've had at a restaurant lately.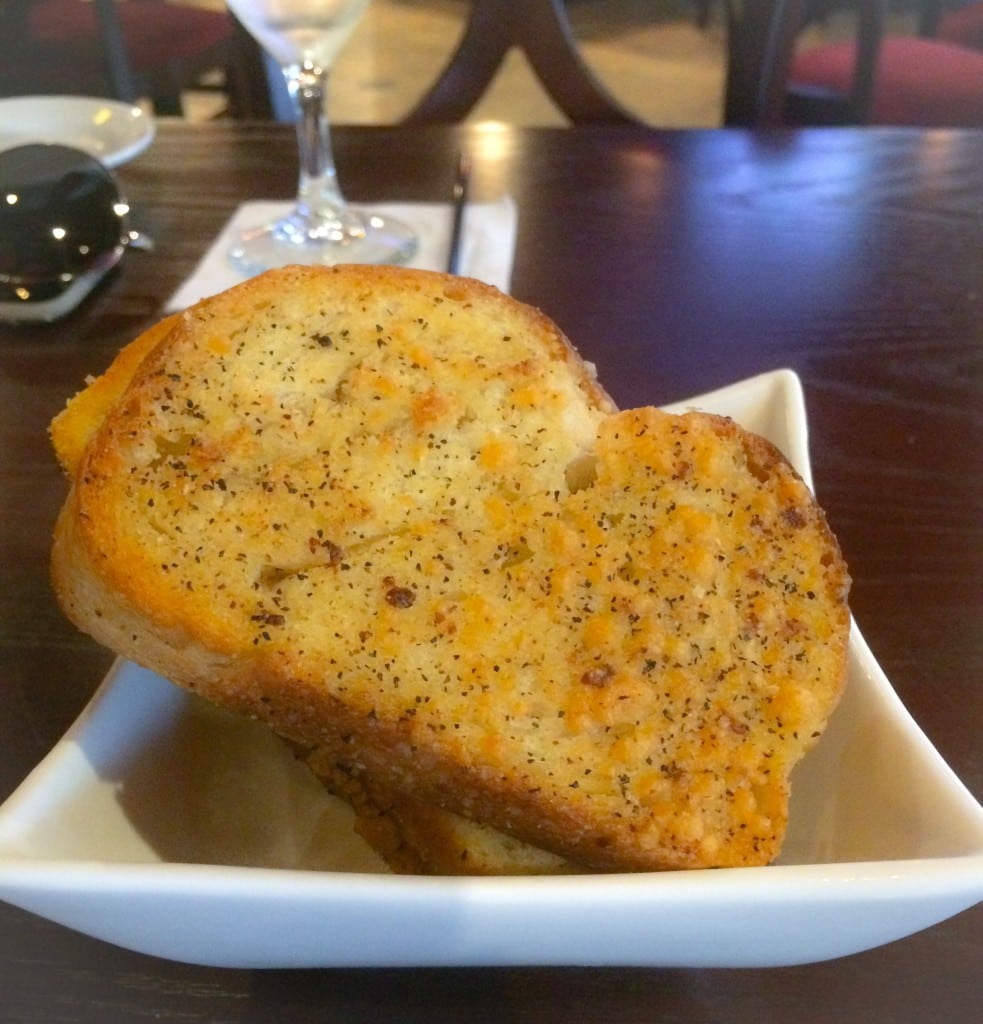 The homemade meatballs appetizer consisted of two large meatballs in a marinara sauce. Crafted with veal, beef and pork, they were filling but not too dense. Three meatballs on the appetizer menu are normally $6.90.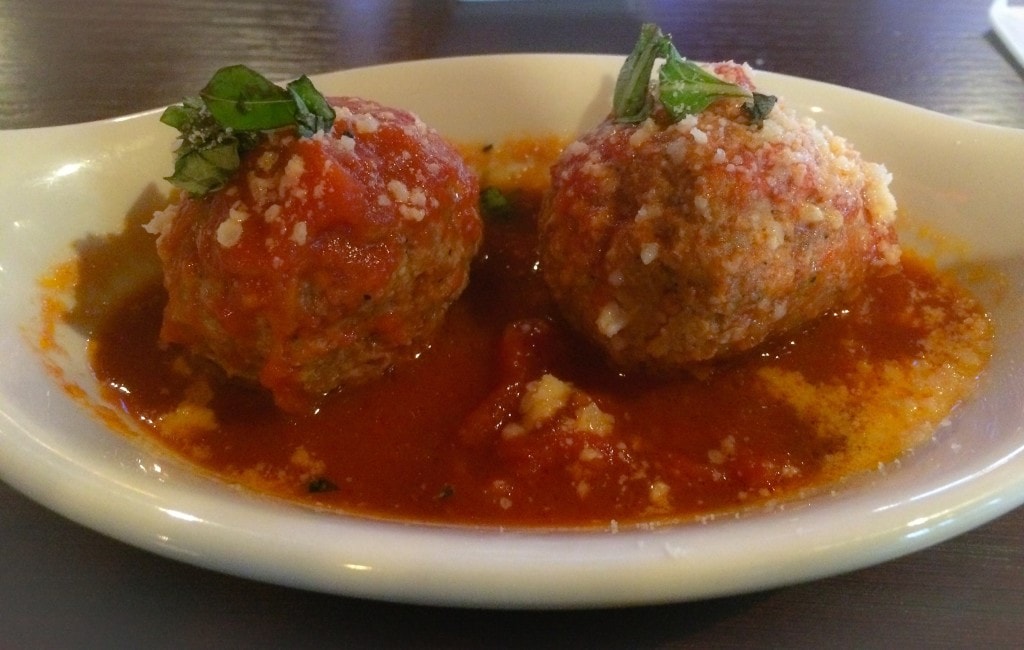 The Prime Delmonico Steak was served without sides. Marinated and cooked to medium temperature as I requested, it was good.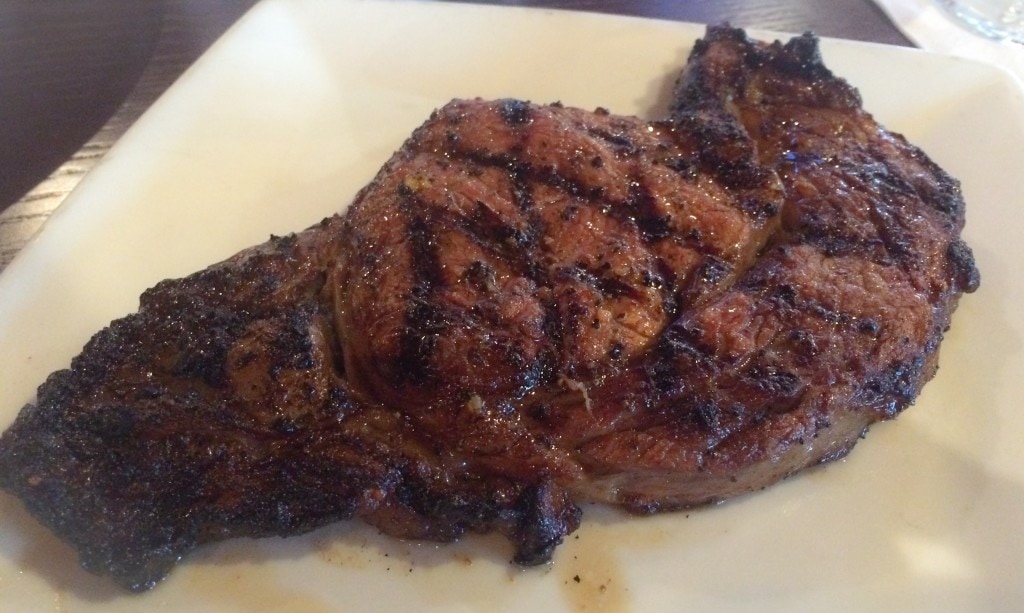 The Famous Coconut Cake (shown above) was a light and sweet ending. For the dense slab of white cake coated in white frosting and coconut, it wasn't as heavy as you'd think.
Overall, the meal was good. I don't think I'd go back for the Magical Dining Menu specifically.
Off of the traditional menu, we ordered the soup of the day, a chicken and risotto soup. It was light and tasted like a homemade chicken and rice soup.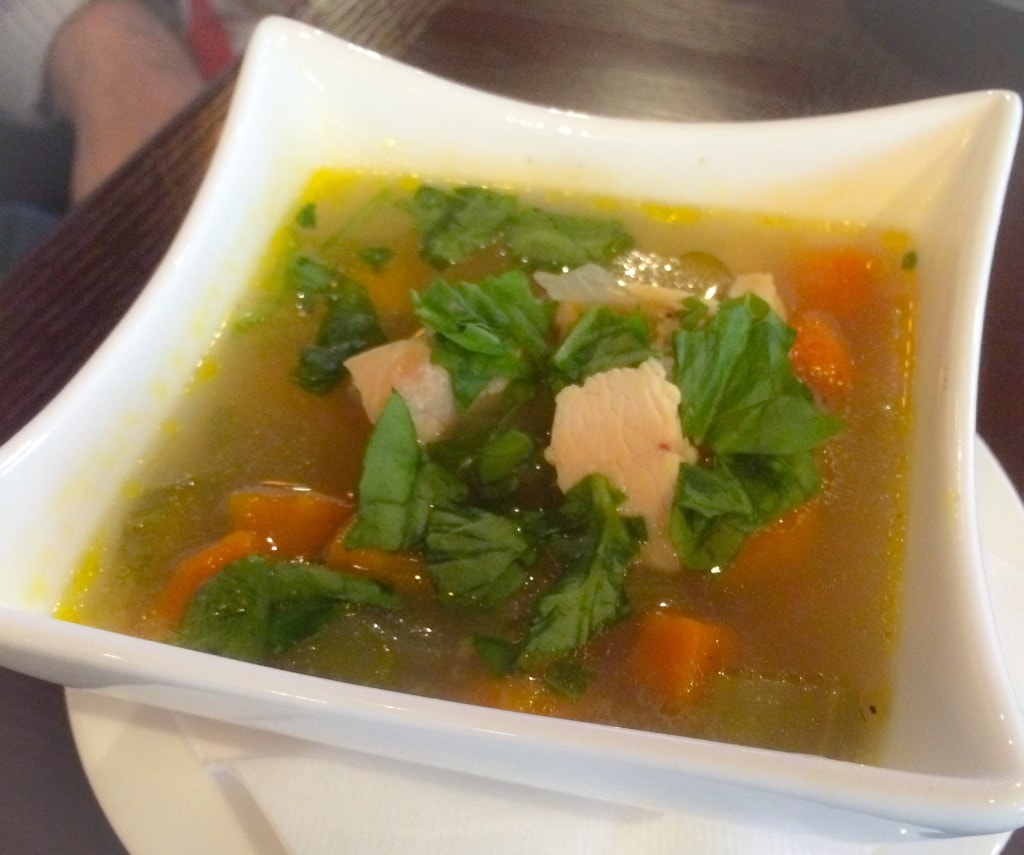 We also ordered the Veal Parmesan, a large portion of breaded veal on a bed of spaghetti that definitely was handmade and tasted great.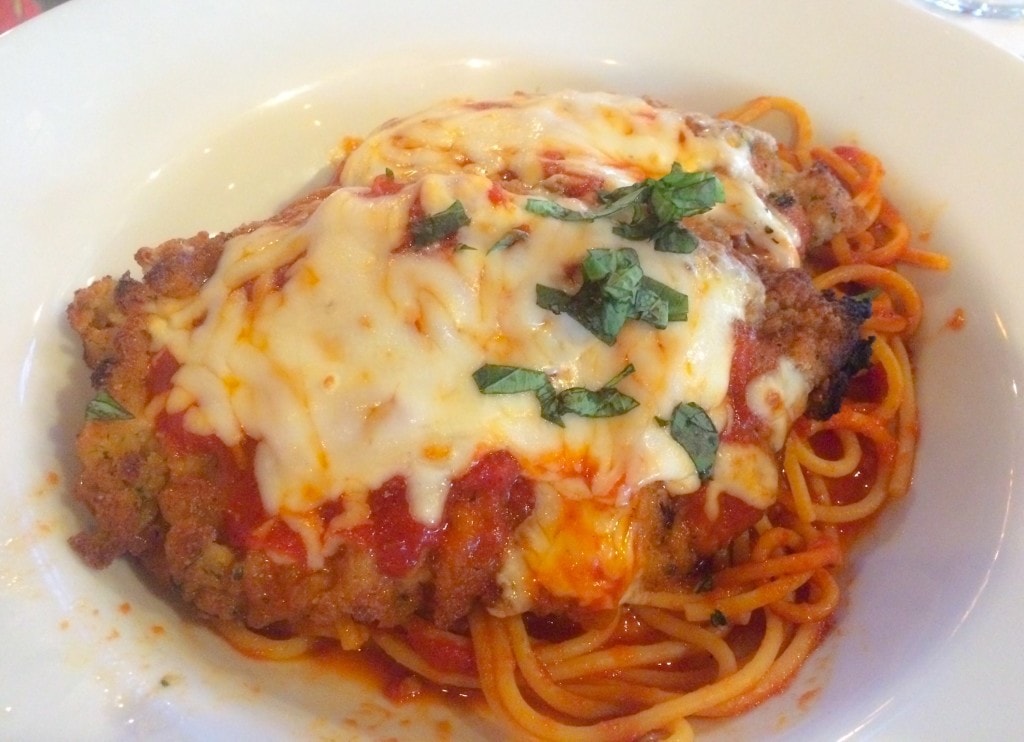 On a second visit, we tried the Penne Bolognese. We both agreed that it just didn't seem right. Certainly not the best pasta we've ever eaten. Not the worst, though, either. It's edible, not bad tasting, but not something that I'd crave or go to the restaurant for again.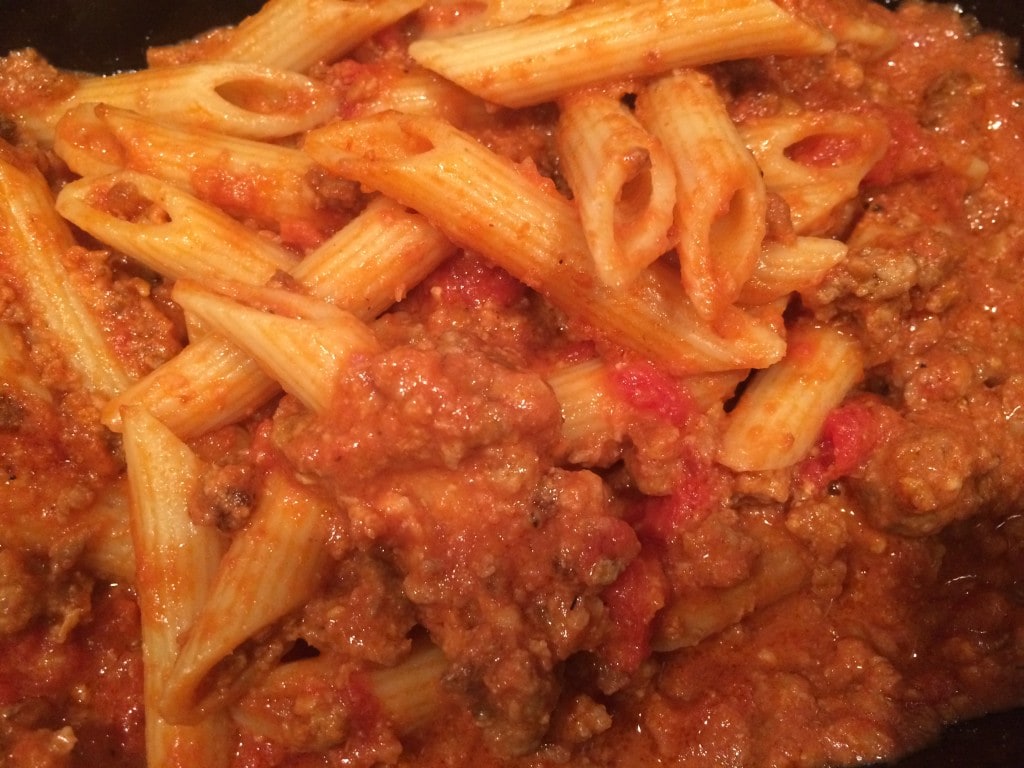 The service was excellent, but the message behind the food seemed to be a little off the mark. We were told at the beginning that everything was sourced as locally and organically as possible. Then through the course of the meal we found out the beef is from Iowa, and a variety of items are imported from Italy.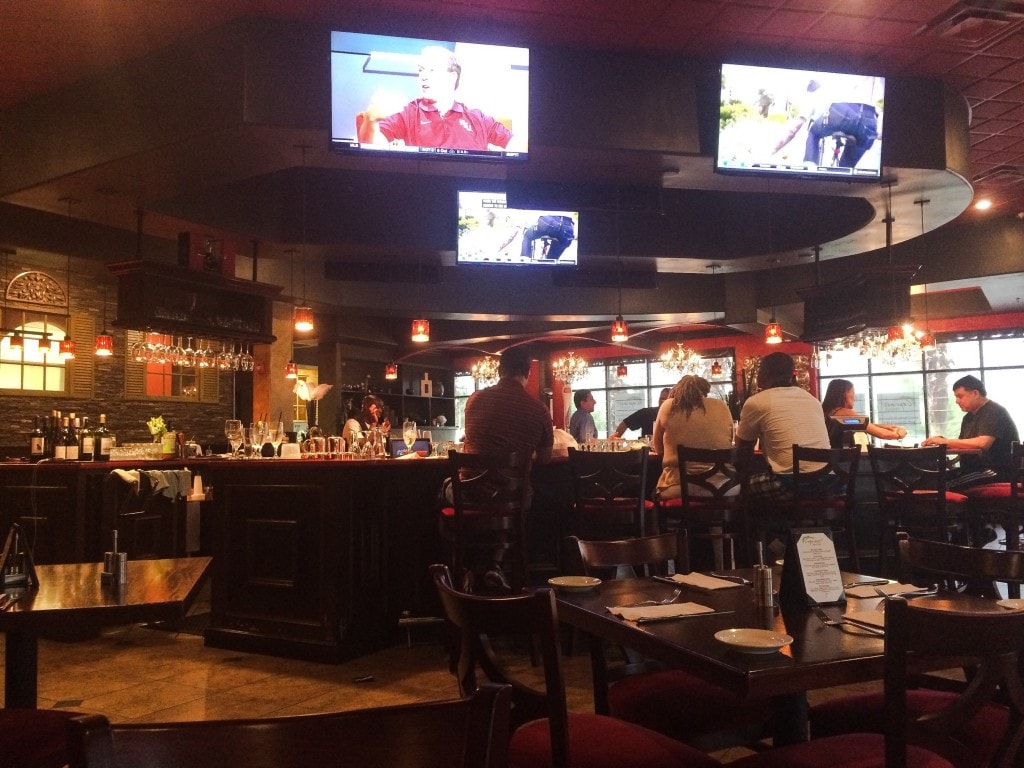 We weren't wowed by Caprino's Italian, but we weren't disgusted by our food choices, either. We've tried it twice. A third time seems unlikely. New restaurants such as 33 & Melt in Windermere or the independent restaurants on Winter Garden's Plant Street are nearby alternatives. For Magical Dining Month, the $33 menu at the Four Seasons Orlando's Ravello is pretty hard to beat.