Charlottesville, Virginia is one of our favorite destinations in America. We love visiting this charming city that's rich with history, charm, friendly people….. and lots of hard cider! Whenever we go to Charlottesville, a cider tour is always one of the first things we do.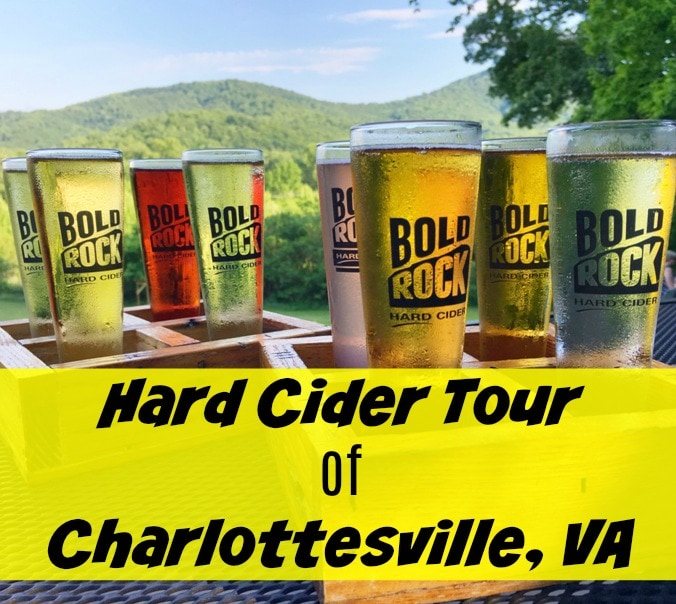 For our recent visit, we combined cideries with visits to a winery and distillery for a very spirited tour of the relaxed, Southern city.
Charlottesville Cideries
Hard cider is quickly growing in popularity. We remember visiting Charlottesville back a few years ago – simply because it was one of the few cities on the East coast that had more than just a token cidery. Now, in 2017, we went back again and were surprised at how many new cideries have opened in Charlottesville, along with the multitude of wineries in the area, too.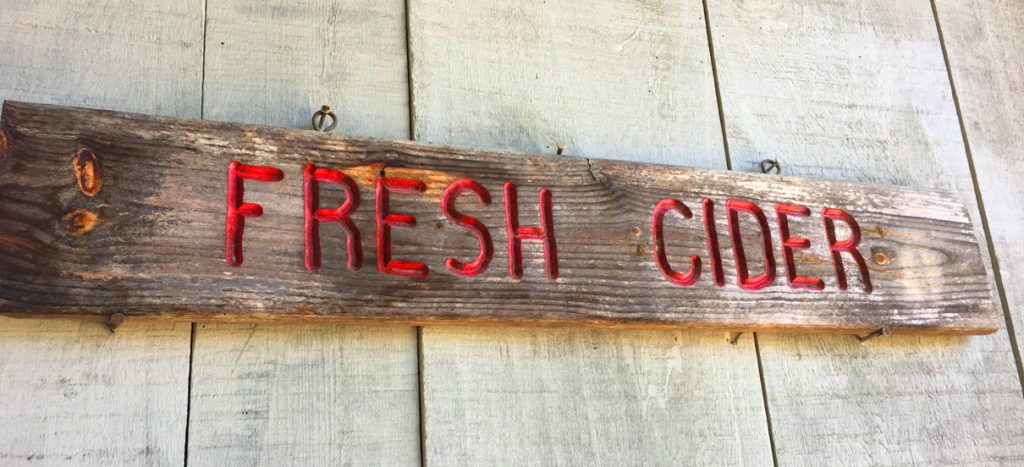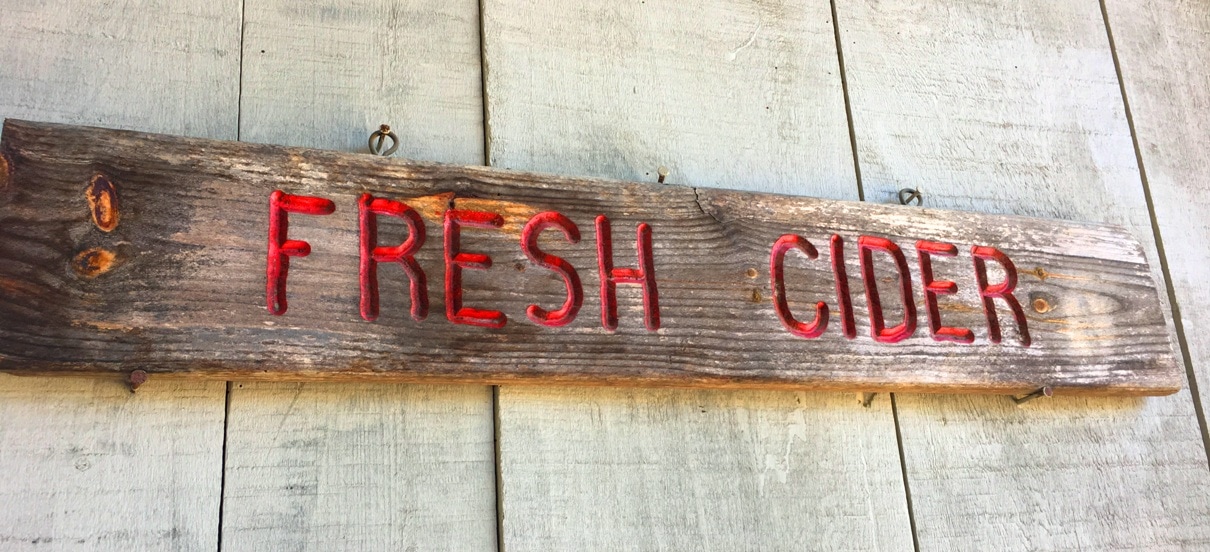 Charlottesville, Virginia and Albemarle County is the perfect place to grow apples for hard cider, along with vineyards of wine grapes and hops for beer. The rolling hills around Charlottesville are the perfect backdrop for the crops. Which makes the destination a perfect fit for foodies and anyone who loves to try delicious, small batch cider, beer and wine.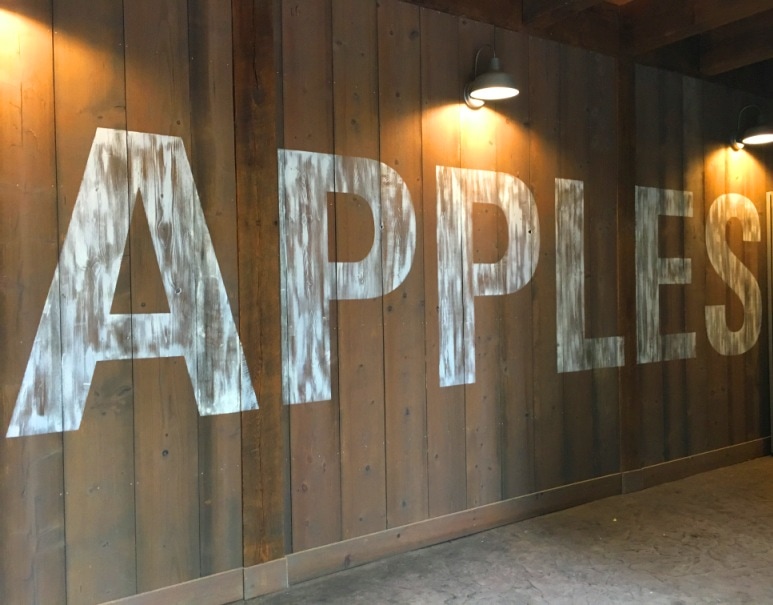 On our recent visit, we combined a Charlottesville cider tour with a visit to a winery and a distillery, too. It was a relaxing and fun way to enjoy all of the charm and scenery of Charlottesville, Virginia.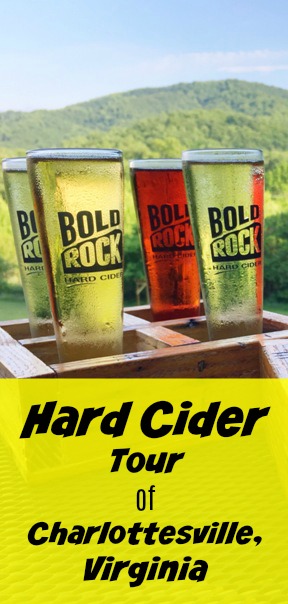 Spirited Tour of Charlottesville
Albemarle Ciderworks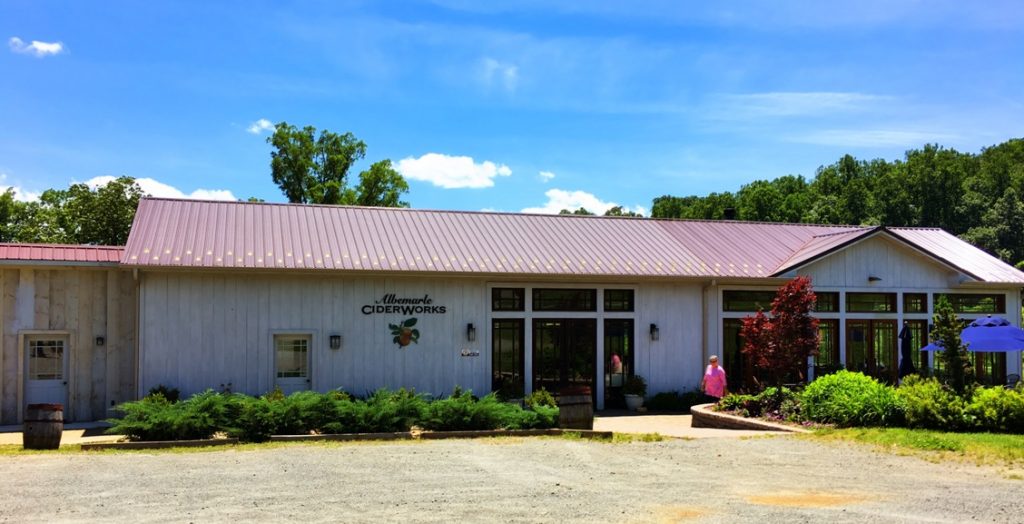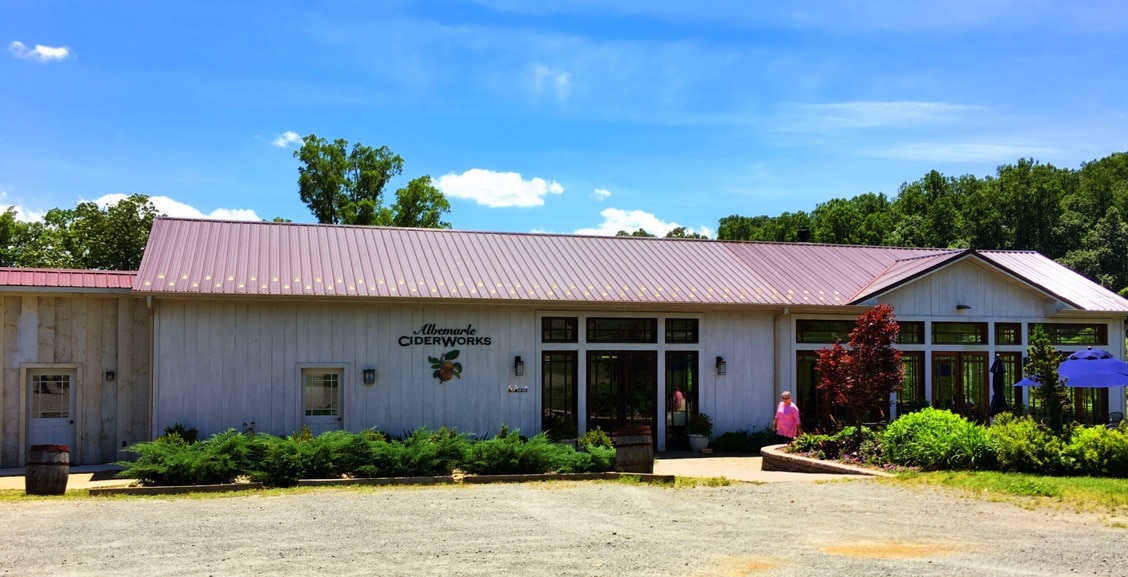 This was our second time to Albemarle Ciderworks. The destination is definitely a must-do for any cider lover.
Using vintage Virginia apples, the artisanal ciders made on sight are delicious. They're definitely not sweet ciders like you might be used to from national brands. So keep that in mind.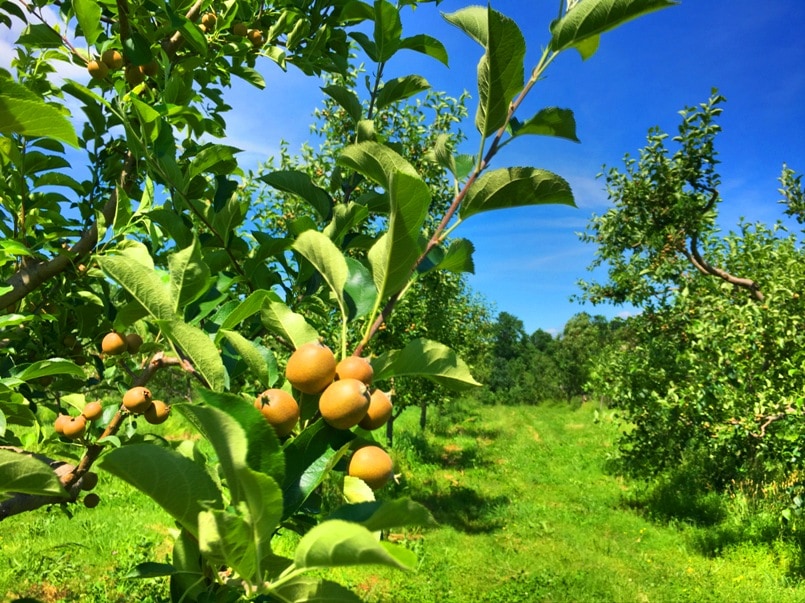 More than 200 varieties of apples are grown at Albemarle Ciderworks' Rural Ridge orchard. Chances are you can't name more than 5-10 varieties of apples, so you'll definitely be surrounded by fruits that you are unfamiliar with. (There's around 2,500 apple varieties in the United States, by the way.)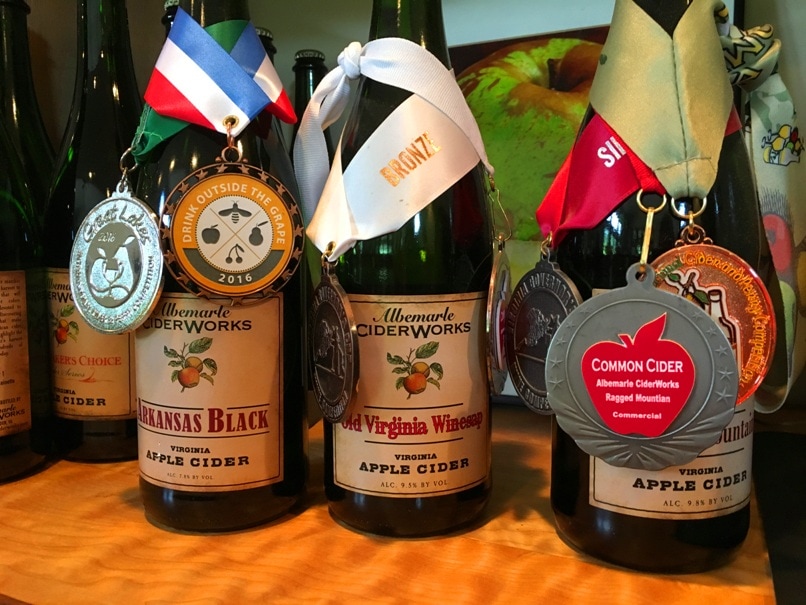 That's the beauty of the hard cider made from apples. They have different tastes that are quickly being lost to mass production. Thankfully, artisanal cideries are keeping these ancient apple varieties alive by using them in hard cider.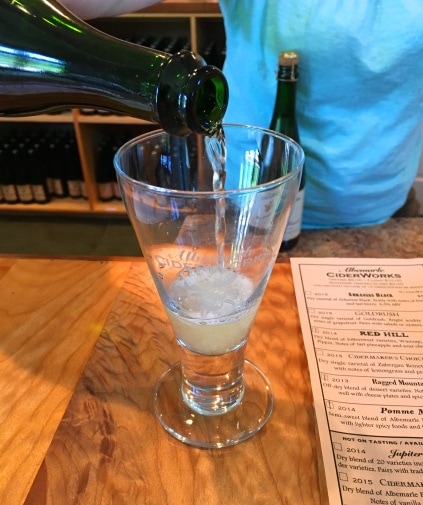 We cozied up to the bar for a tasting and were not disappointed. Our unhurried tasting ended with buying a bottle of cider and sitting down outside on the patio and enjoying a beautiful day.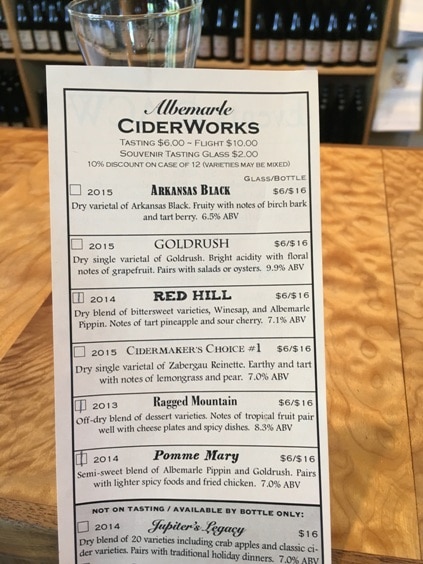 Seven varieties are currently available for tasting Wednesday through Sunday. Check their website ahead of time to see what fun festivals or activities might be planned during your stay.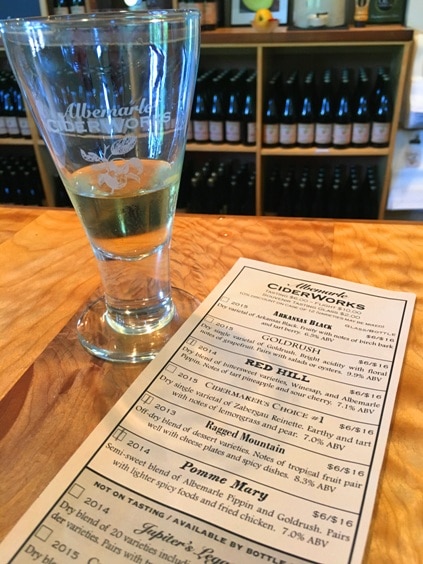 There's a guest house on property, too, if you're looking for a unique place to stay in Charlottesville.
Blenheim Vineyards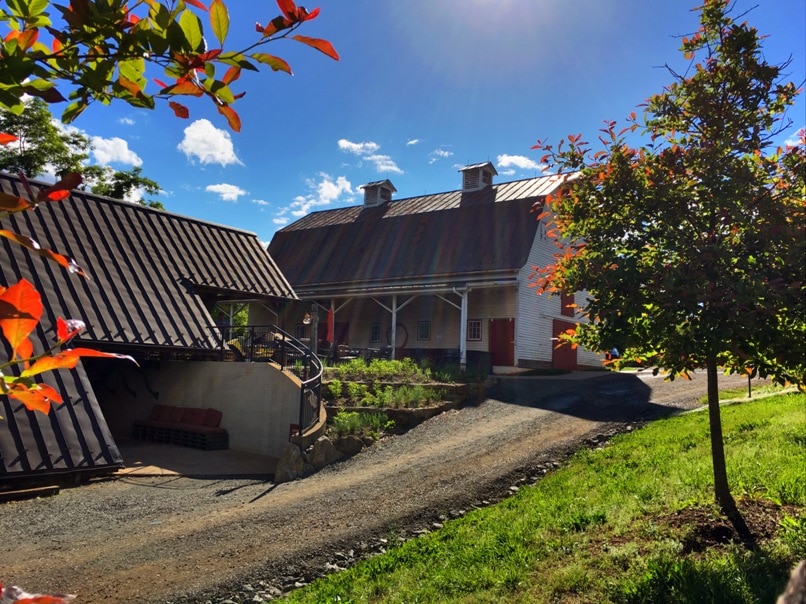 Dave Matthews' Blenheim Vineyards houses a winery which is in an absolutely stunning location. So be sure to leave enough time to go outside on the patio and enjoy the views.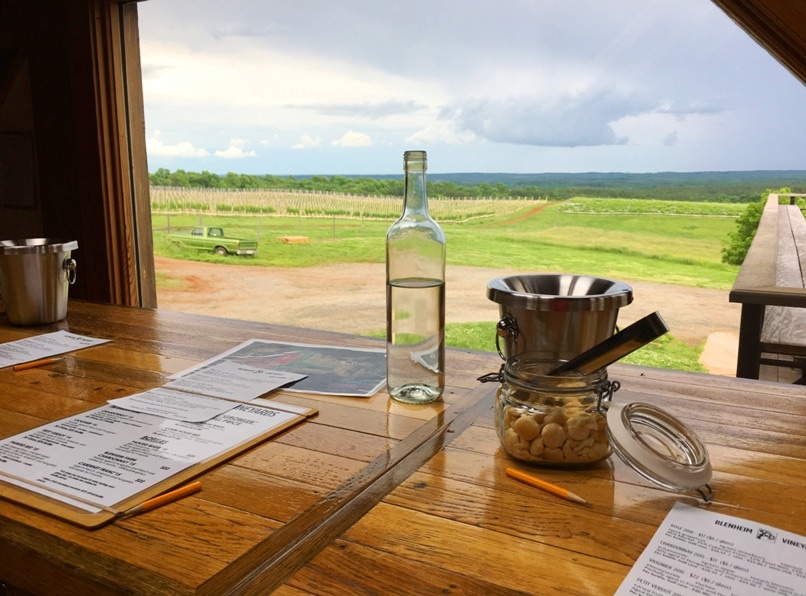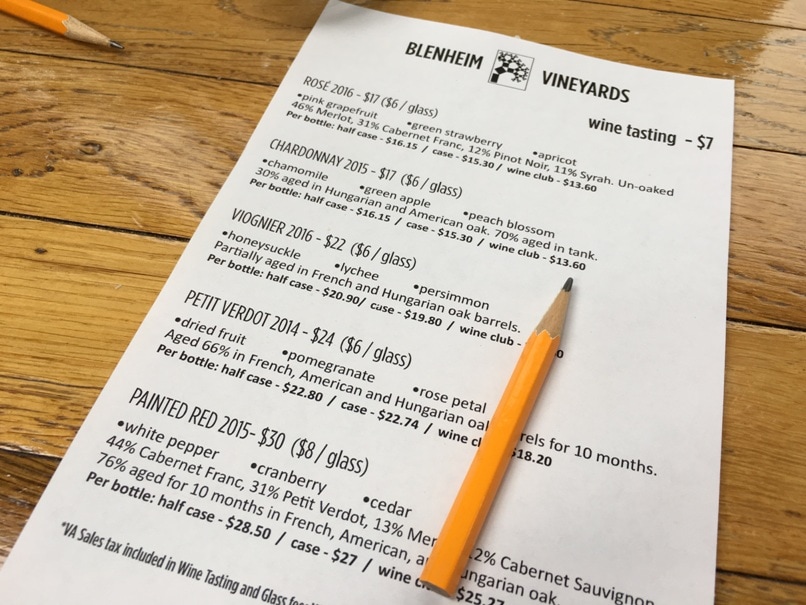 We love cider more than wine, but were so intrigued by a winery owned by Dave Matthews that we HAD to go for a visit.
And we definitely were not disappointed.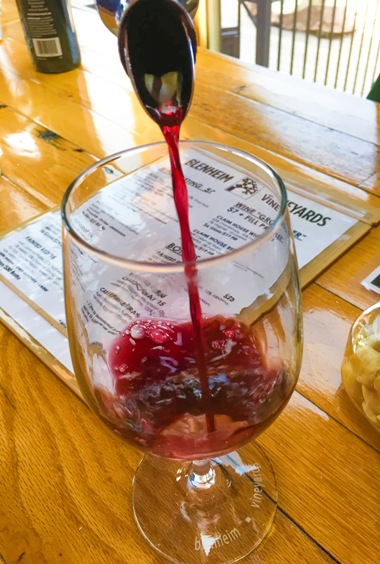 The wines at Blenheim Vineyards are stunning. Obviously we're not the only ones who think so, because this winery was packed with couples and friends (and their dogs) savoring a glass of wine or doing a wine tasting.
Three vineyards grow seven different varieties of grapes for the winery that opened in 2000. The name Blenheim comes from the house that was on the property before 1799. It was named Blenheim in honor of the War of the Spanish Succession.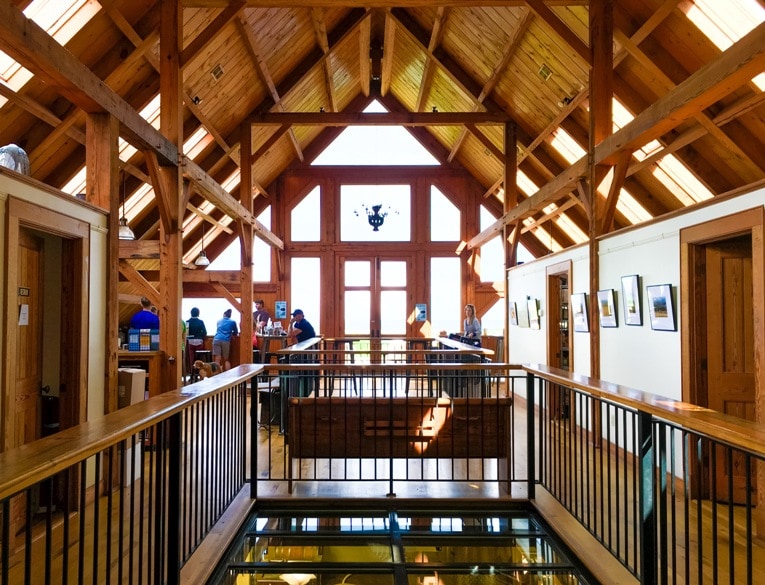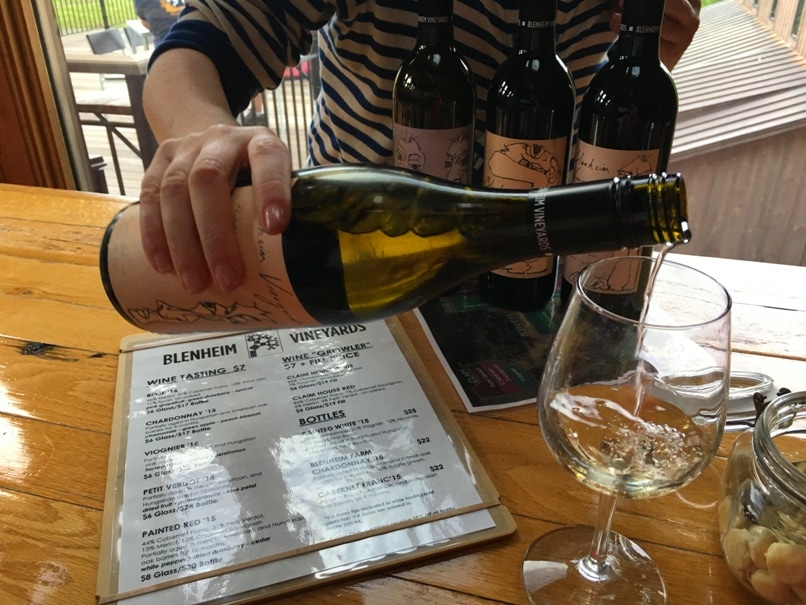 The eco-friendly aspect of Blenheim Vineyards was definitely intriguing. It just goes to show what you can do when you put some thought into products that you are making. The production facility is nestled into a hill, reducing the need for air conditioning in Virginia's humid summers.
The tasting room is full of sunlight from large south-facing windows exposing rolling mountain views – plus enough heat to keep the area warm in the winter and well lit year-round without electricity.
Don't miss out on your chance to buy a bottle with labels created by Dave Matthews himself. (They make excellent gifts, too, by the way!)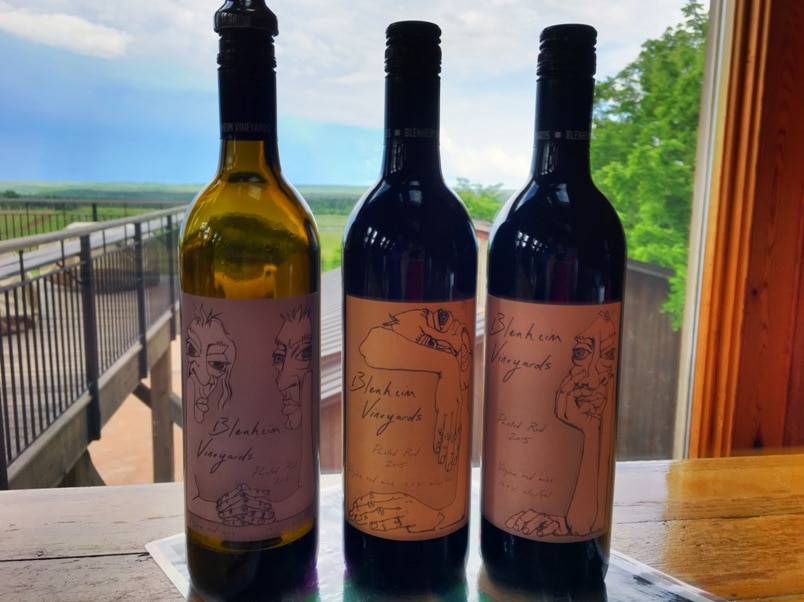 Bold Rock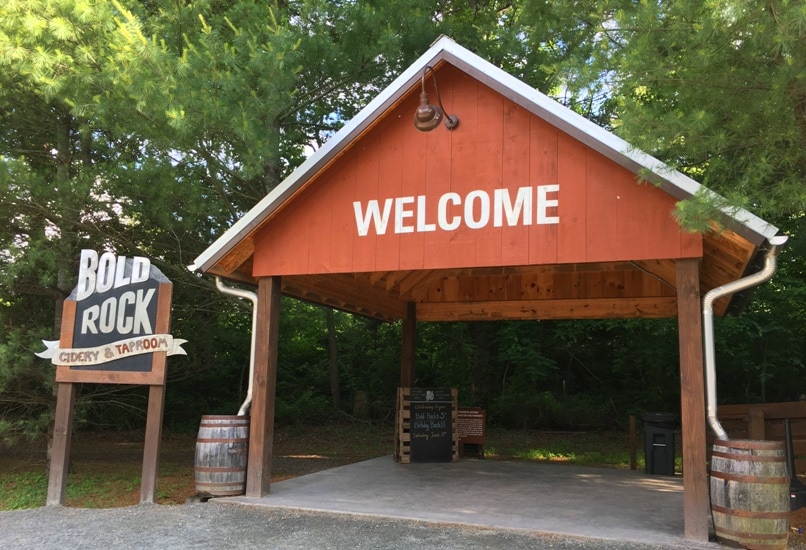 We love Bold Rock. In western North Carolina, we visit the Mills River location a lot. So we were really excited to go to where Bold Rock began near Charlottesville, VA.
We were not disappointed.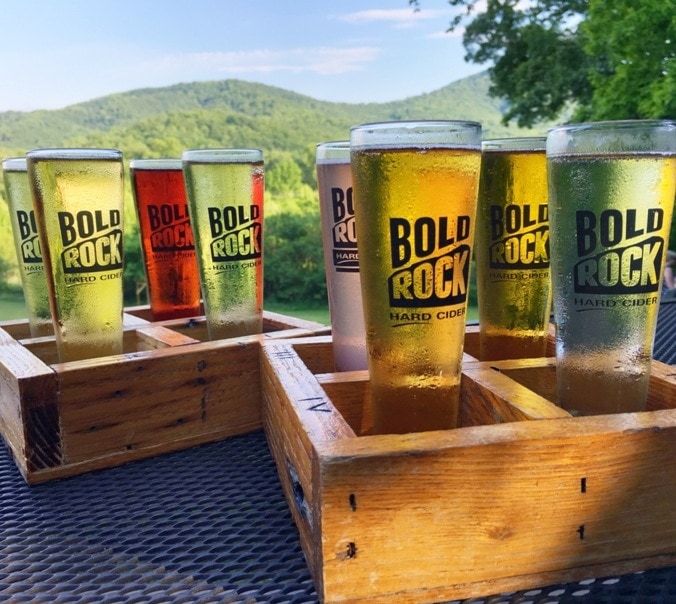 Bold Rock in Nellysford, Virginia is more like a campus for lovers of hard cider. With a restaurant, tasting counter, and family friendly activities, the Bold Rock location is definitely a destination that you'll want to savor.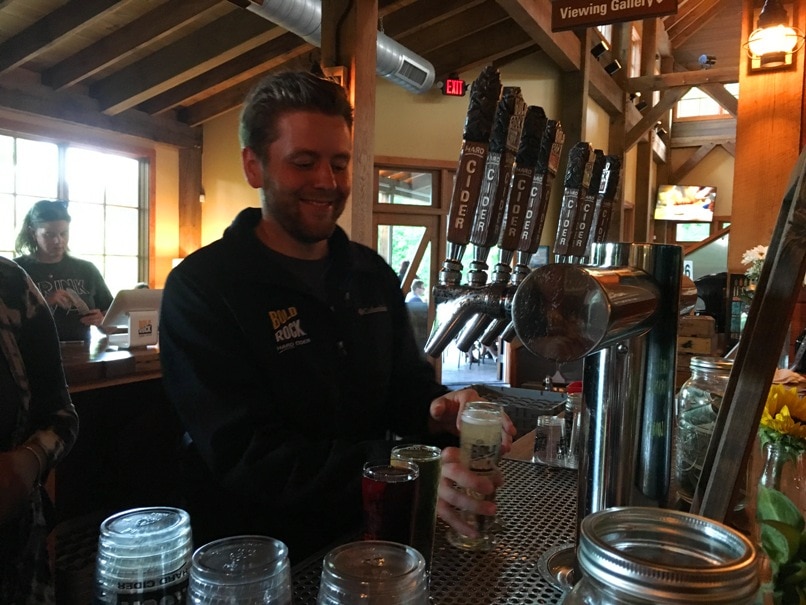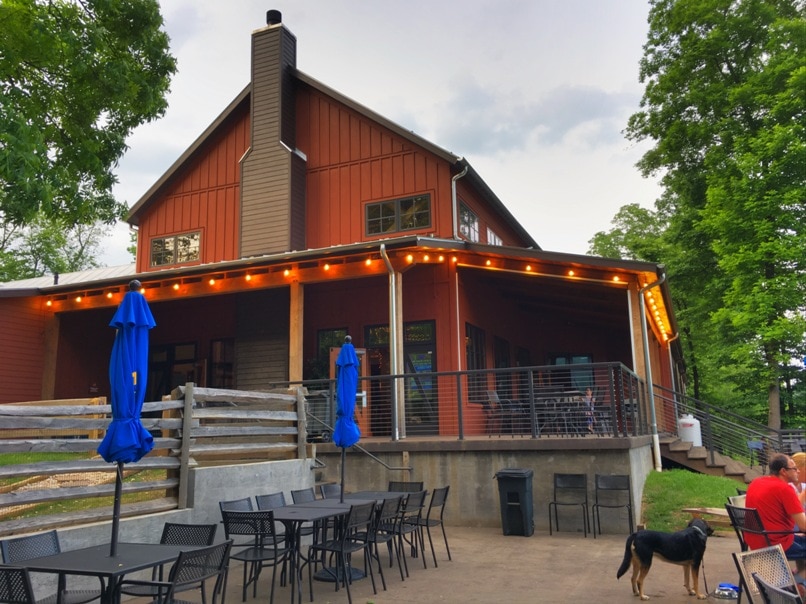 A huge retail store allows you to shop all of the flavors, as well as Bold Rock merchandise.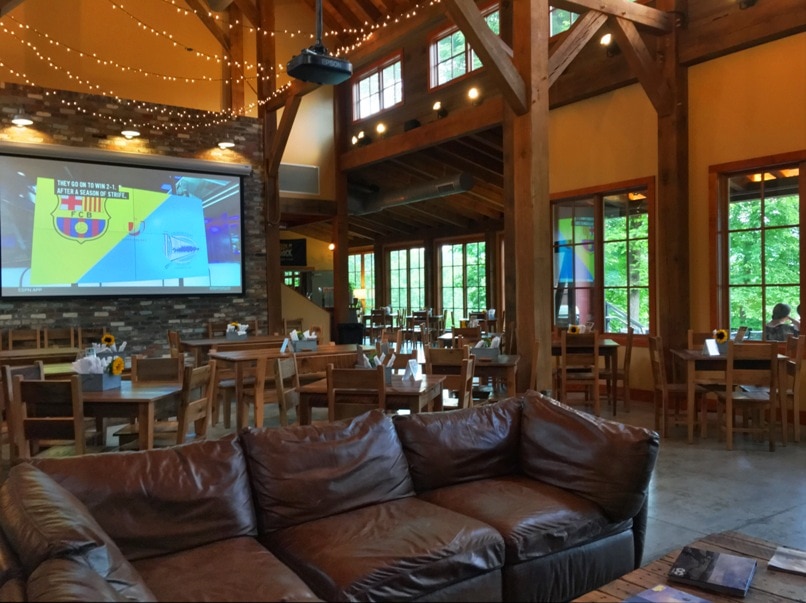 The food options at Bold Rock include sandwiches and café fare, along with desserts and, of course, hard cider. Get a flight of ciders, pull up a chair on the porch or near the campfire, and relax with the views.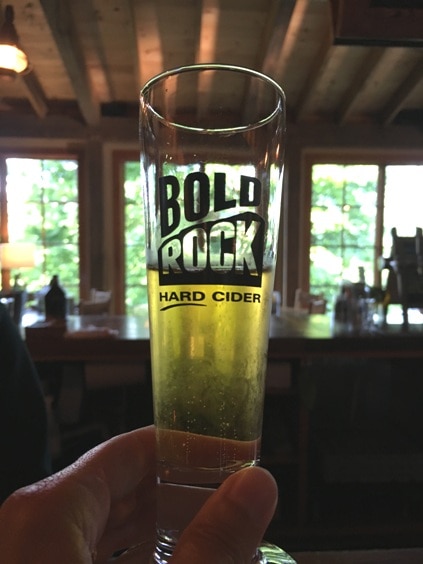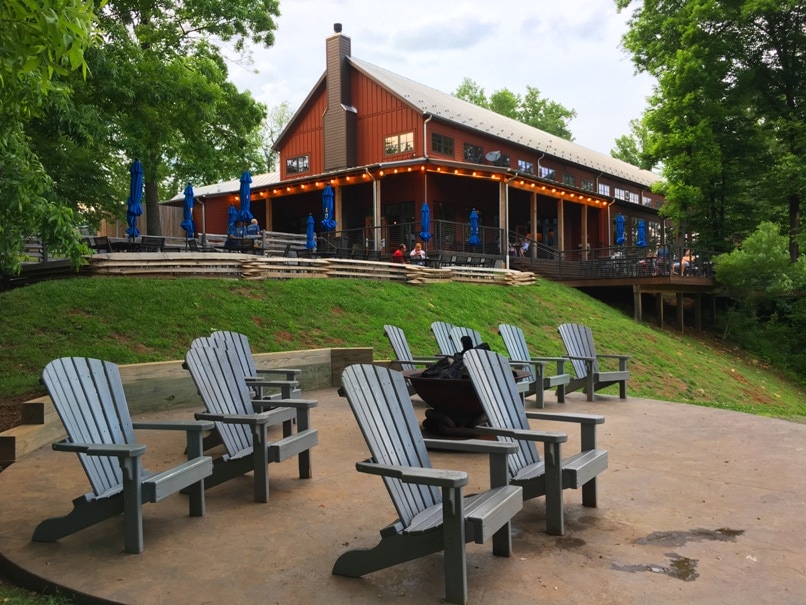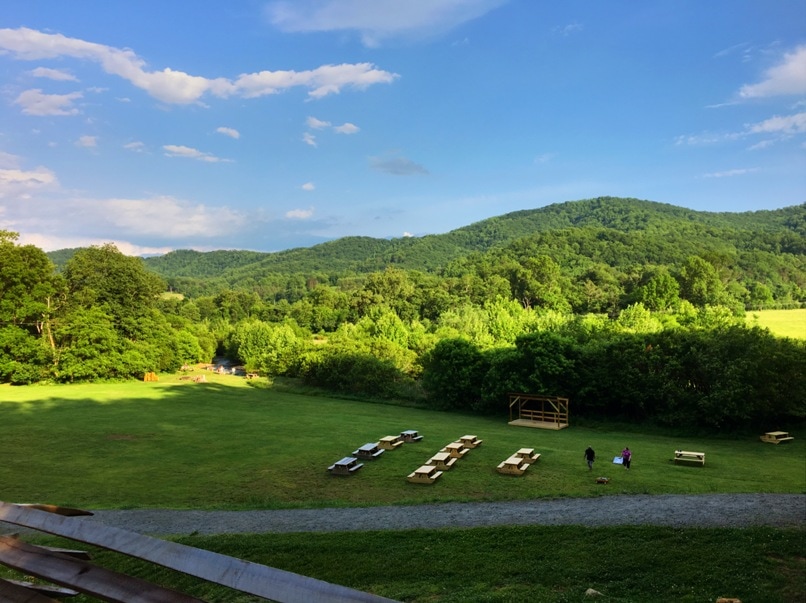 Families and dog parents will enjoy the huge field leading down to the river where running, picnicking and lawn games are to be enjoyed.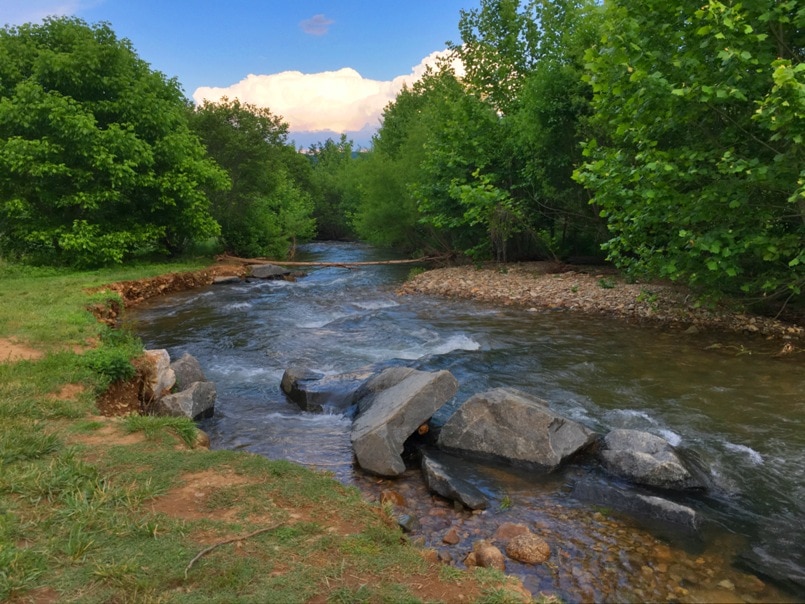 Virginia Distillery Co.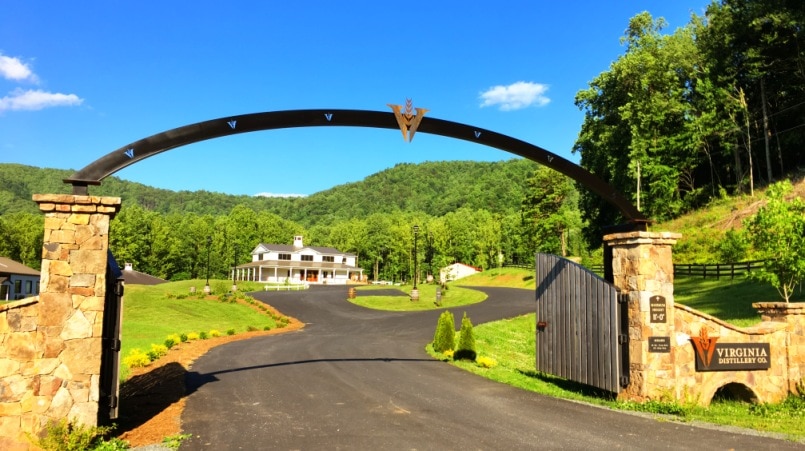 What a treat it was to find Virginia Distillery Company! This distillery is definitely a destination of its own. We spent most of an afternoon at the location, and you might want to, as well.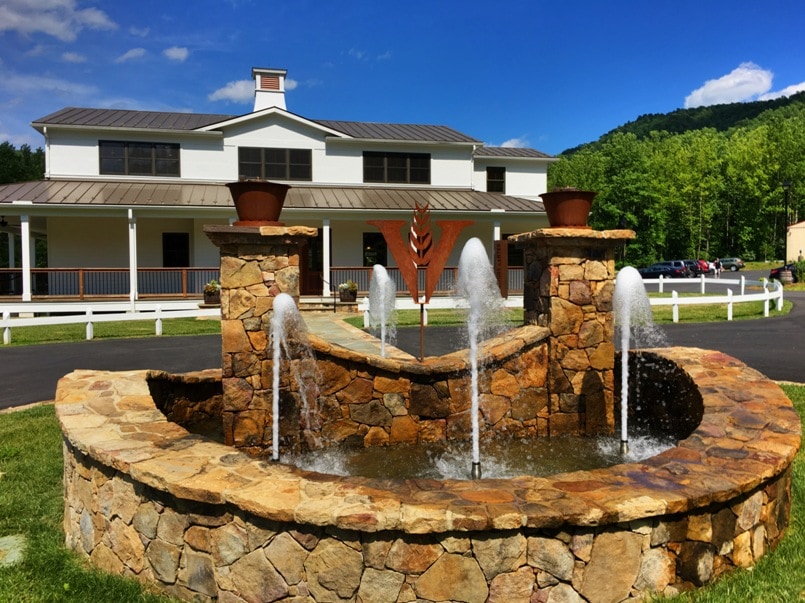 Tours include a museum downstairs with a rich heritage of whisky distilling and memorabilia. Then it's off to see the production facilities, which are beautiful in their own right.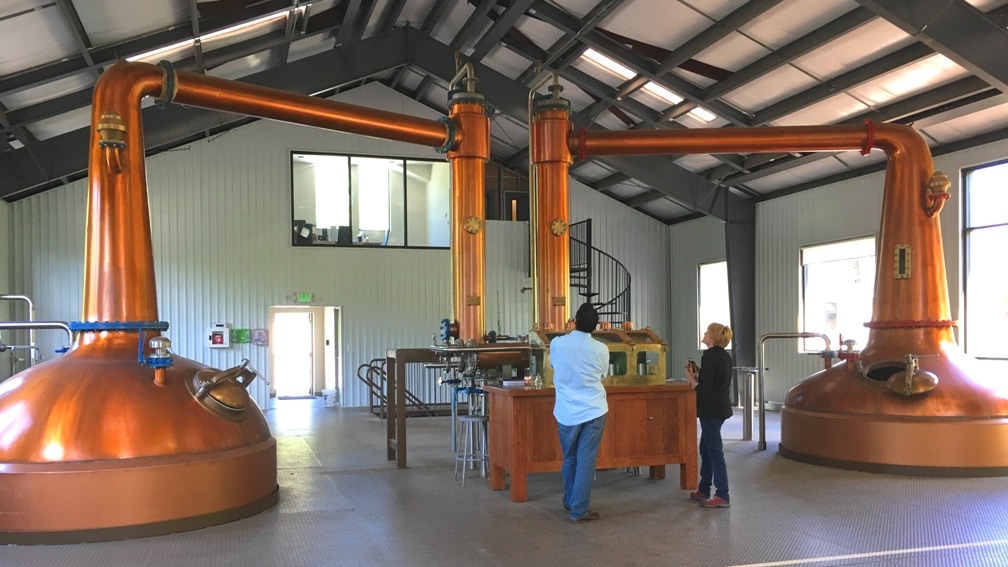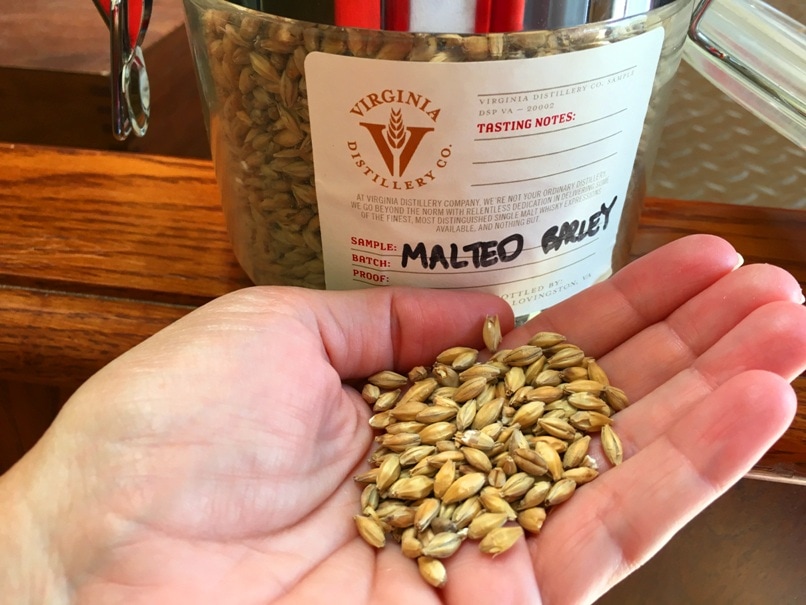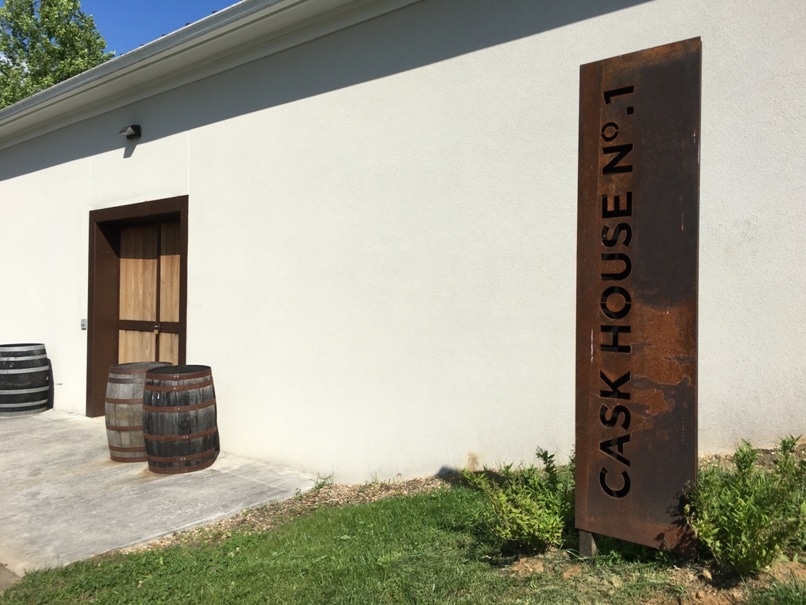 But what you're probably most excited about is the whisky tasting, right? That's at the end of the 1 1/2 tour, and it's well deserved.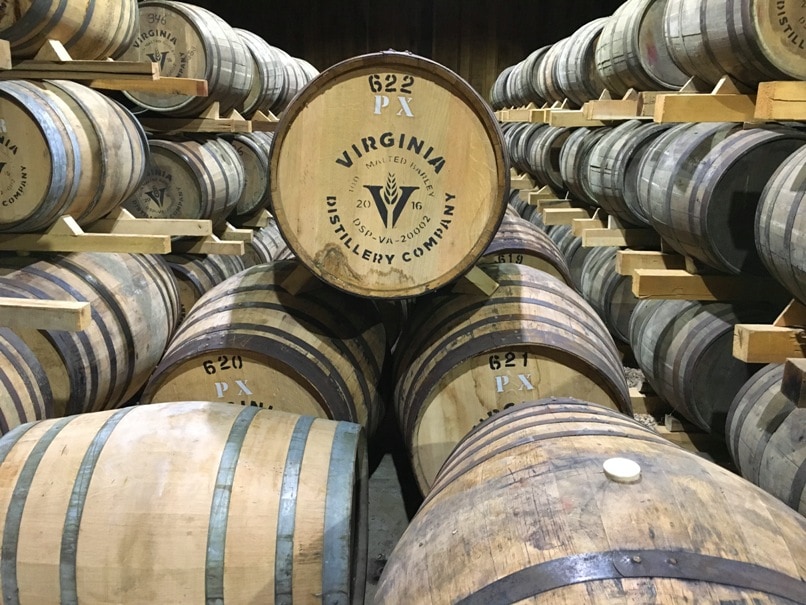 We enjoyed the option of enjoying a whisky-based cocktail, an unusual option for most tasting rooms. Of course, you could taste the whisky straight, as well.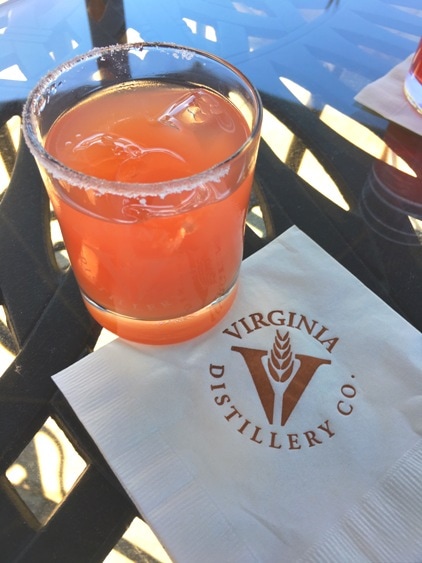 The options were 3 tastings of 1/2 oz. pours, or one full cocktail. Options on our visit were:
The Highlander's Duel (includes coffee, orange juice and sugar)
The Dogwood (includes grapefruit and cranberry juices, see picture)
The Cherry Tree (includes cherry bitters, cherry juice and cider)
Virginia Julep (includes simple syrup, mint and lime)
Go on a beautiful day when you can enjoy sitting on the back porch and enjoy the relaxed atmosphere and pastoral views.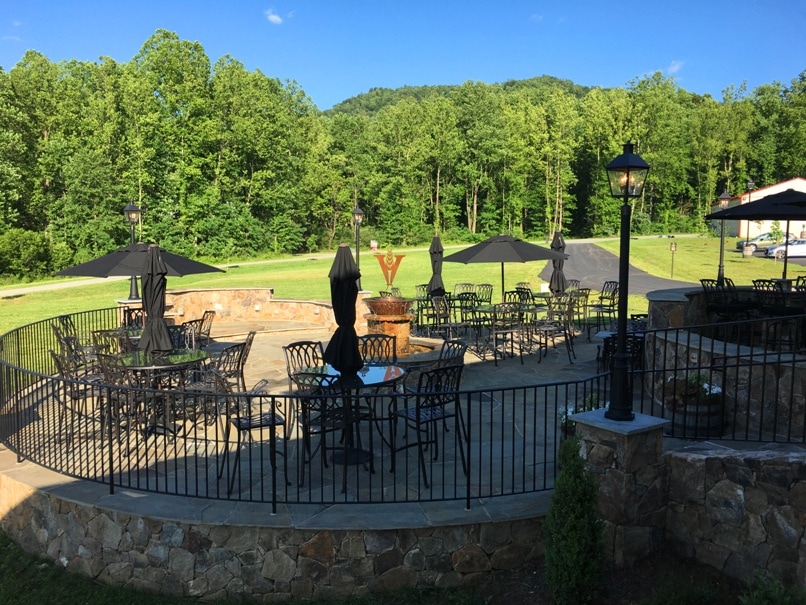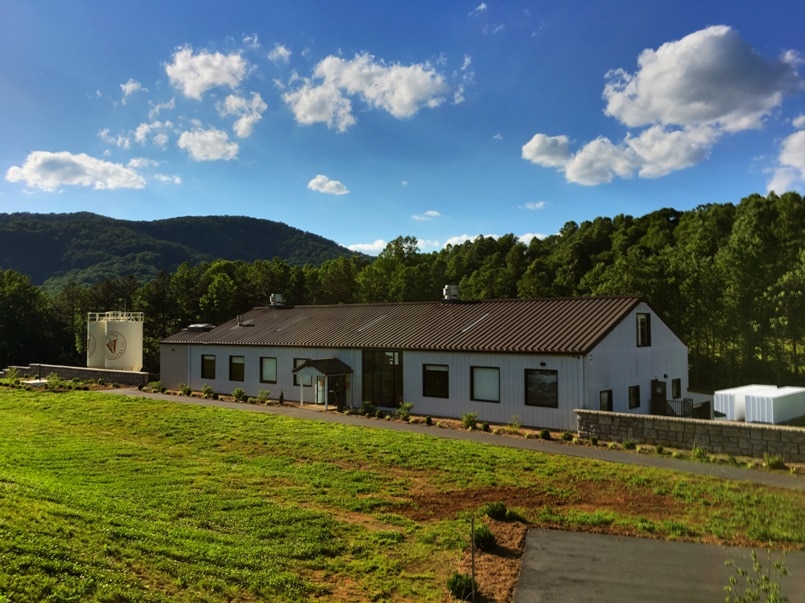 You might also enjoy our other Virginia itineraries, including: