If you are looking for budget friendly dining, these cheap eats in Hendersonville, NC are great places to enjoy a meal for less.
These restaurants and eateries serve up delicious meals or hearty snacks without costing a fortune. We tried to keep the spending limit to $5 when choosing our best picks.
However, we've included a couple options that are just a few dollars more because they are a great value (and could be enough to split a meal).
White Duck Taco
There are several locations of White Duck Taco in western North Carolina, including the Seventh Avenue District in Hendersonville.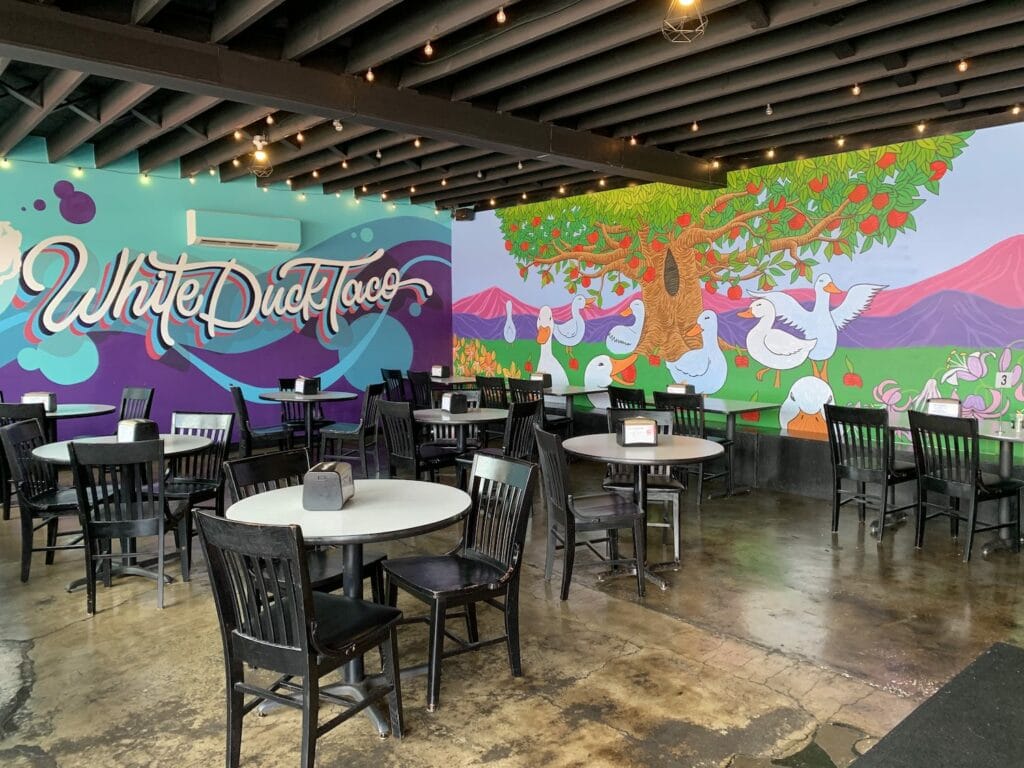 A variety of unique and different tacos can be ordered from their menu, including:
BBQ Carnitas
Thai Peanut Chicken
Steak and Cheese
Crispy Chicken BLT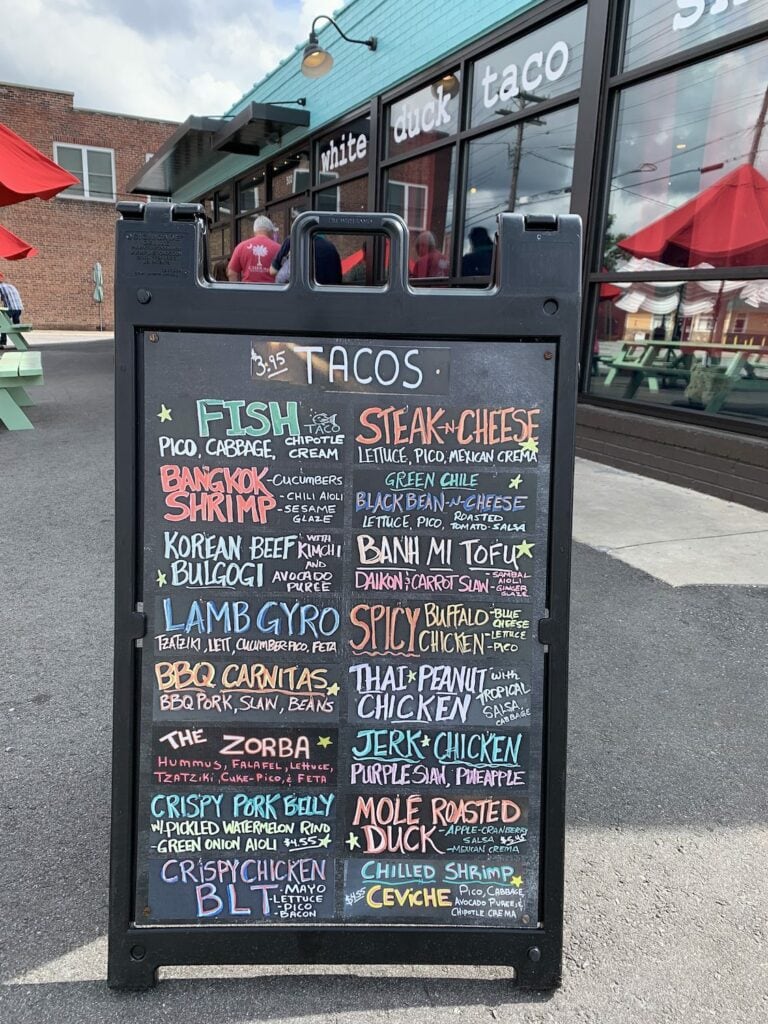 We have tried several tacos, and I really like the Crispy Pork Belly and the Spicy Buffalo Chicken (both shown below).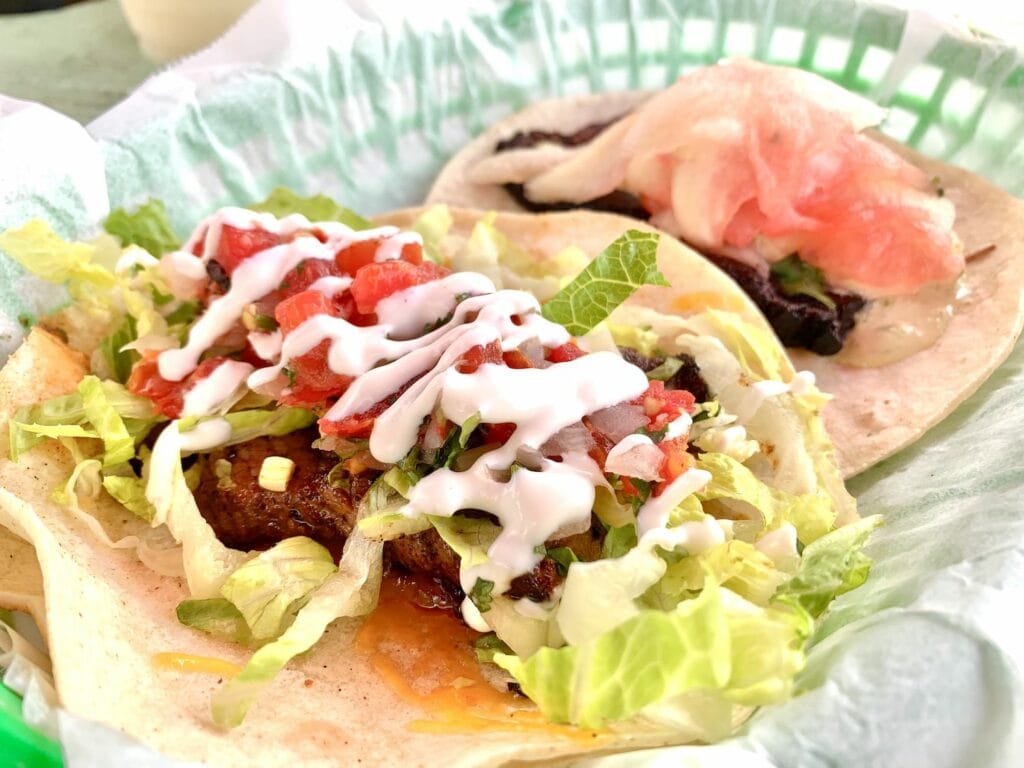 Tacos start at $3.95 each.
Vegan options of their tacos are available, substituting tofu or jack fruit.
Hot Dog World
A Hendersonville institution since 1986, it's hard to say you've enjoyed the best of the city's food without having gone to Hot Dog World!
If you don't like hot dogs, don't worry! The family-owned restaurant also serves up hamburgers, sandwiches, shakes and more.
The prices are incredibly reasonable and the food is delicious. You can see it made right before you in the window to the kitchen while you are waiting in line.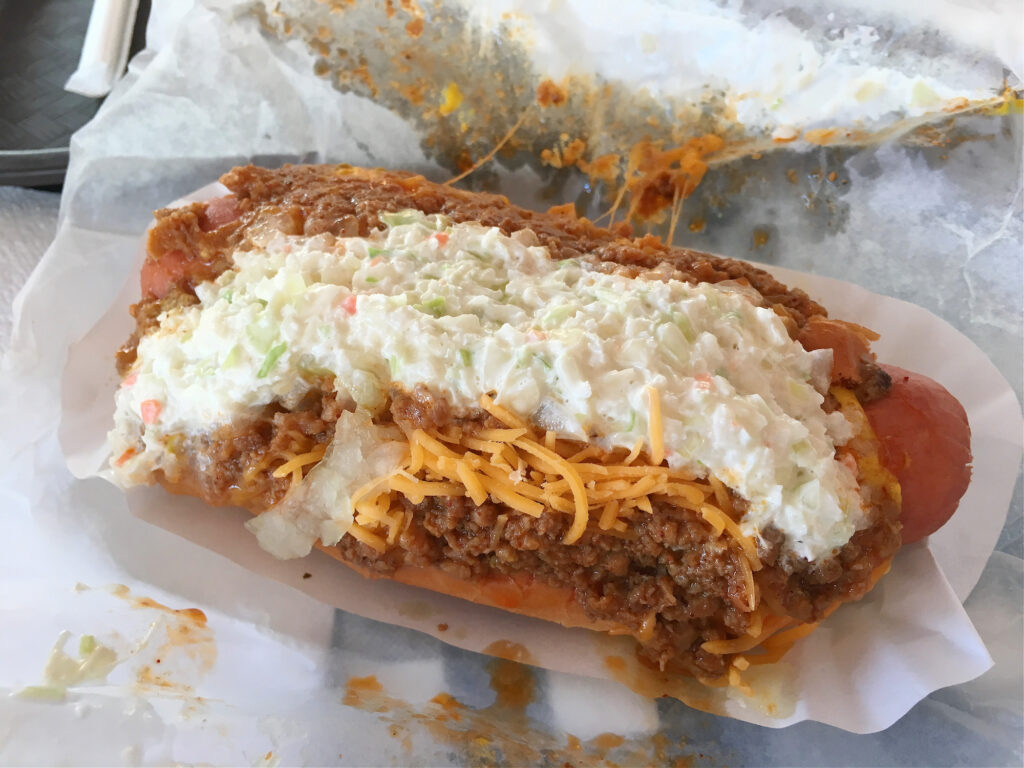 A House Special Hot Dog (with chili, mustard and onion) is $1.75. And I have to say it's one of my favorites and my go-to choice at the eatery.
Hearty hamburgers with lots of toppings, such as chili, onions, slaw or pimento cheese, start at $3.99 to $4.49.
Their entire menu (other than large size salads) is priced below $5. This is a perfect place for a cheap meal in Hendersonville that tastes great. That is why it is a local's favorite!
Get an extra 10% off when you use the free Hendersonville Rewards Card (available at the Visitor's Center or request one online).
McFarlan Bakery
This made-from-scratch bakery has the most amazing smell coming out of its down on Main Street! We challenge you to walk by McFarlan Bakery and not be tempted to go in for a sweet treat.
Almost 100 years old (the bakery has been open since 1930), McFarlan's has old-fashioned sweet treats that appeal to both kids and adults. Inside you will find trays laden with colorful cookies, brownies, eclairs, cinnamon rolls, and more treats that you could imagine!
All of their products are made from scratch at the store. The bakery displays show what is available on any given day. You will have a hard time deciding, for sure.
If you need to order a cake or pie, the bakery also offers them pre-made or special order.
I like ducking into the bakery to grab a rich and decadent chocolate brownie that's .79 cents. My husband is a big fan of their gooey cinnamon rolls (which keep well and are still fresh over night, by the way)!
There is a day-old rack at the bakery with bags of discounted pastries which is a great deal.
Binion's Road House
The fun western theme of Binion's Road House makes this a great restaurant in Hendersonville. The value of the hearty portions and delicious food makes it a top spot on our list of inexpensive meals.
We suggest the Binion's Cheeseburger, a hand-made hamburger topped with your choice of cheeses, including Bleu cheese or Binion's Pimento Cheese. Served with a hearty side and a basket of yummy yeast rolls, and this is a great choice for $7.99.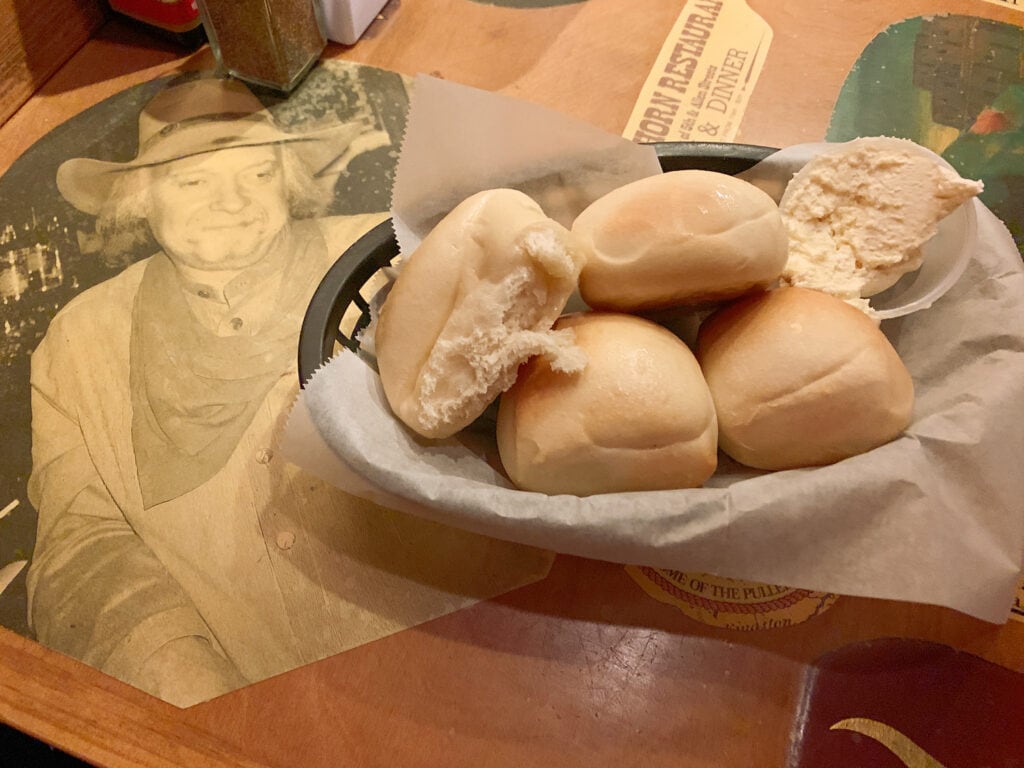 There are a few sandwiches on the menu which cost even less, including Grilled Bologna ($5.99) and Grilled Bacon and Cheese ($5.99).
Harry's
The oldest, family-owned establishments in the city have some of the best deals for locals and visitors. Harry's BBQ and Piggy's Ice Cream is no exception!
The fun eatery known for its eclectic antiques decorating every square inch of the restaurant has been serving up food since 1979.
Both Harry's and Piggy's are located in the same place, in the same building. You'll just order at separate cash registers. So you can enjoy a meal and ice cream at one place.
Harry's has incredible deals for meals in Hendersonville, including a barbecue pork sandwich for $5, a Chicken Salad Sandwich for $4.75 or a hot dog all the way for $2.50, served with mustard, chili, onions and slaw.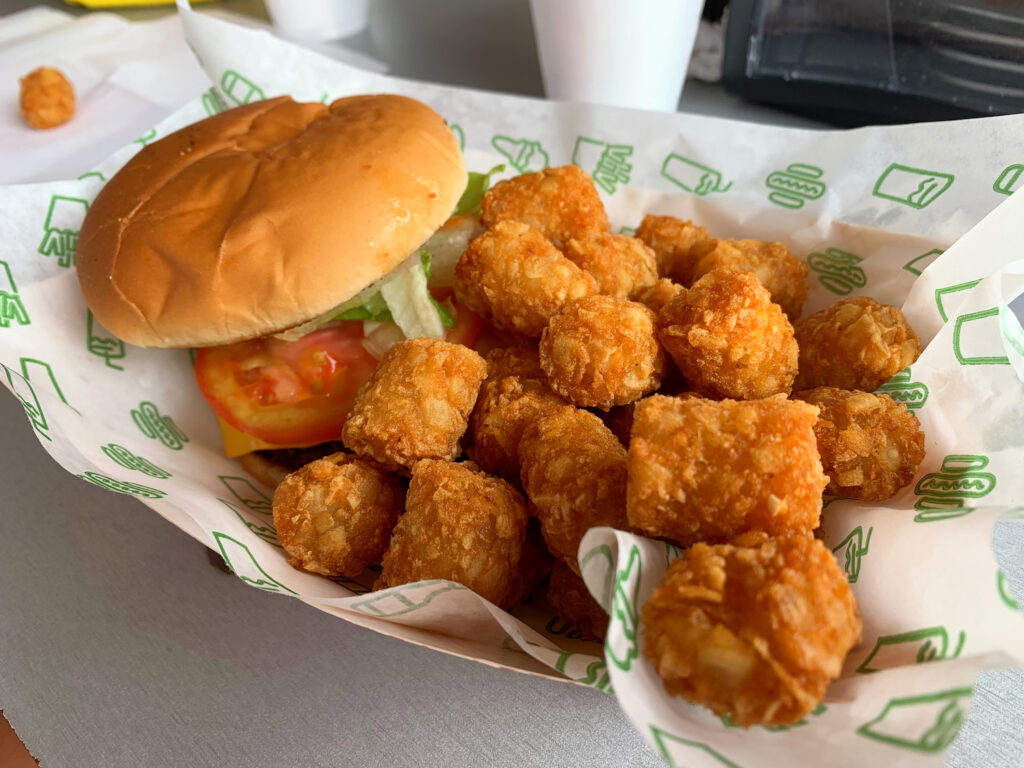 Almost their entire menu is under $5. Sides are not included with sandwiches.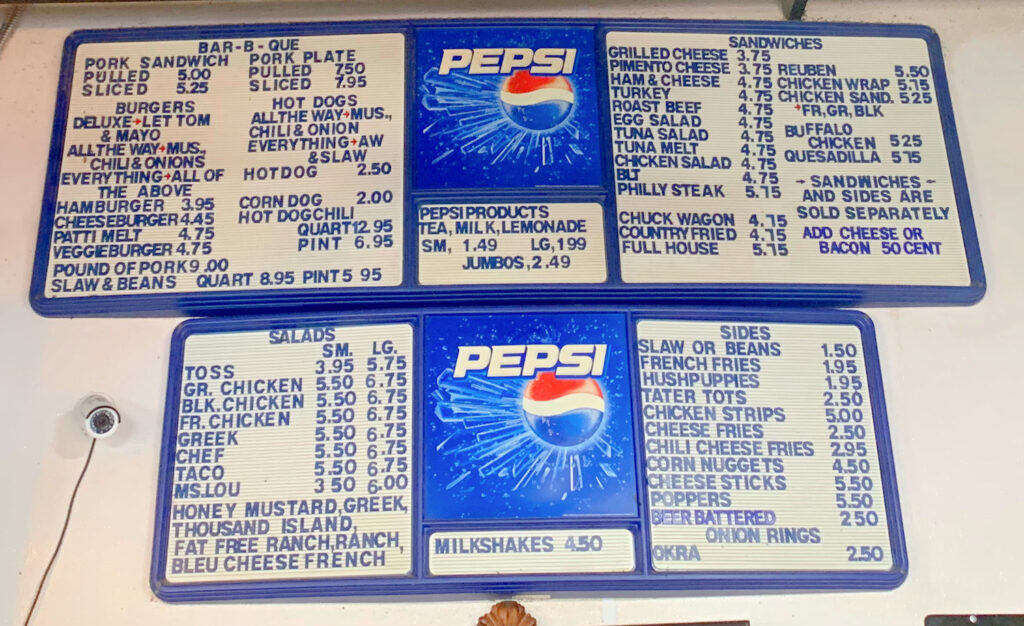 There are some daily specials that might cost a bit more. But you'll get a ton of food!
Bold Rock
Bold Rock Mills River Cidery has a food truck serving up meals all week long. Their weekly specials offer some great savings for cheap eats in Hendersonville.
Taco Tuesdays have $3 tacos. Choices have included:
Old School Beef: Shredded lettuce, sour cream, pico de Gallo, IPA cider cheese sauce
Chipotle Chicken: Cabbage, corn, chipotle salsa, cilantro
Cauliflower: Pickled jalapeno slaw, marinated onions, cilantro, lemon chili crema
Wednesday have the Nacho Average Wednesday special with $6 nachos or loaded fries. Plus, Trivia Night starts at 6 p.m.
Mondays offer $4 discounted pours of cider.
*Note that these are specials. They can change at any time.
Bold Rock is just one of Hendersonville's cideries.
Breedloves Deli
This charming restaurant has some of the most delicious food! We had the chicken salad on the cranberry walnut bread and it was amazing!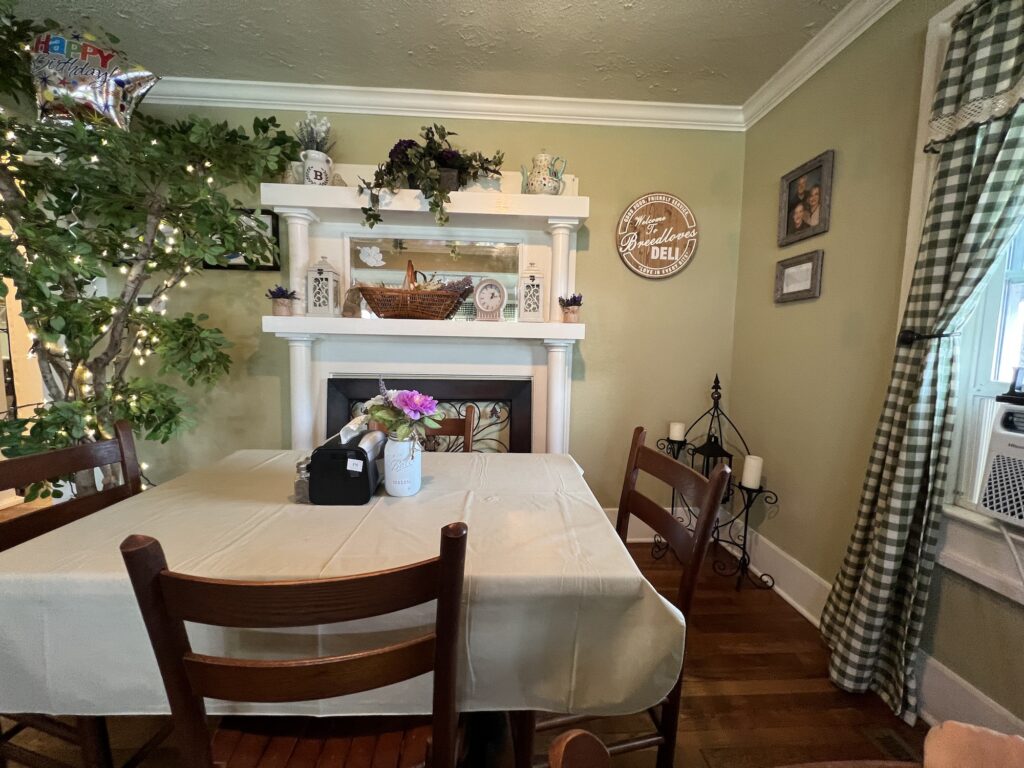 If you are looking for something a little more budget friendly, Breedloves Deli has a menu with lots of Gourmet All Beef hot dogs. An All American Dog starts at $3.49 and specialty hot dogs go up to $4.79 piled high with toppings such as chili, pulled pork or bacon.
Apple Farms
Support any of Henderson County's family-owned apple farms by visiting their bakeries in season (usually July-November). These 8 Hendersonville apple orchards are the perfect places to indulge in apple goodies.
Enjoy an apple cider donut for around $1. Pair it with a cider slushie or a hot cider, which usually costs around $2.50-$3.00.
---
Want to spend a little bit more? Check out our list of Best Restaurants in Hendersonville.
You might also like our list of best ice cream in Hendersonville, too.
And check out our lists of free things to do in Hendersonville, NC and free things to do with kids in Hendersonville.
We haven't eaten everywhere – yet! So we need your help. Which restaurants in Hendersonville do you recommend for cheap eats about $5 or less?