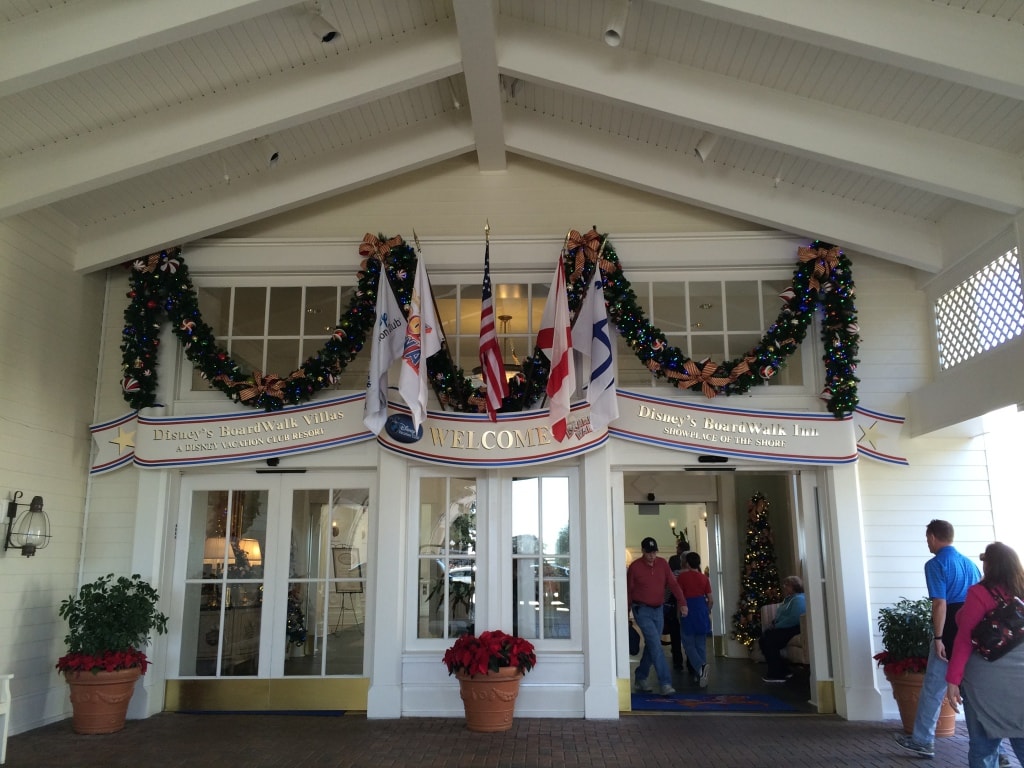 Every Walt Disney World Resort has its own unique decorations during the holidays, so it's fun to explore each resort to discover the sights, sounds and even tastes that further tell the story of each property.
Christmas at Disney's Boardwalk is a fun, colorful interpretation of the old-fashioned Atlantic City-style boardwalk feel that the resort has. Notice the use of elephants, which is a nod to the early days of the fun on the Boardwalk when Lucy the Elephant was a popular tourist destination in the South Atlantic City area.
You won't find the gingerbread carousel that used to be featured in the lobby of Disney's Boardwalk Resort for many years, though. It's been removed and  a Gingerbread Cones snack stand has been installed, instead. It sells cookies, stolen and other treats. I wasn't the only one who was confused while looking for the iconic decoration of years past. Another guest was wandering around trying to find the massive structure. We both left agreeing that it's not the same without the gingerbread carousel.
Outside, the massive grass courtyard between the resort and the lake features a huge Christmas tree, with swaths of poinsettias near the walkways. Light poles are wrapped with garland and Christmas balls.
The Boardwalk Resort is accessible by walkway from the World Showcase entrance of Epcot. It's a pleasant stroll from the theme park to the Boardwalk Resort, as well as the Beach and Yacht Club.