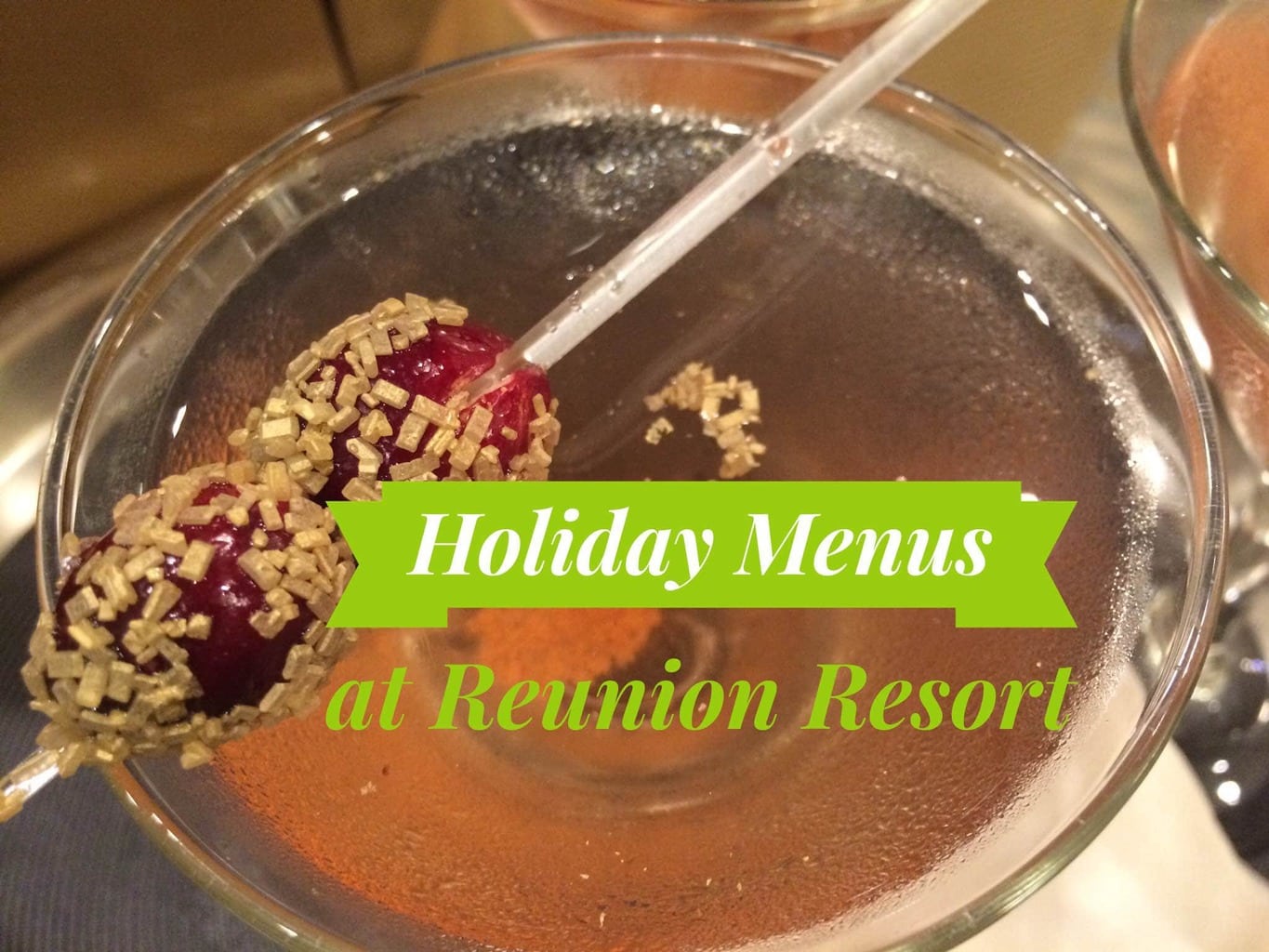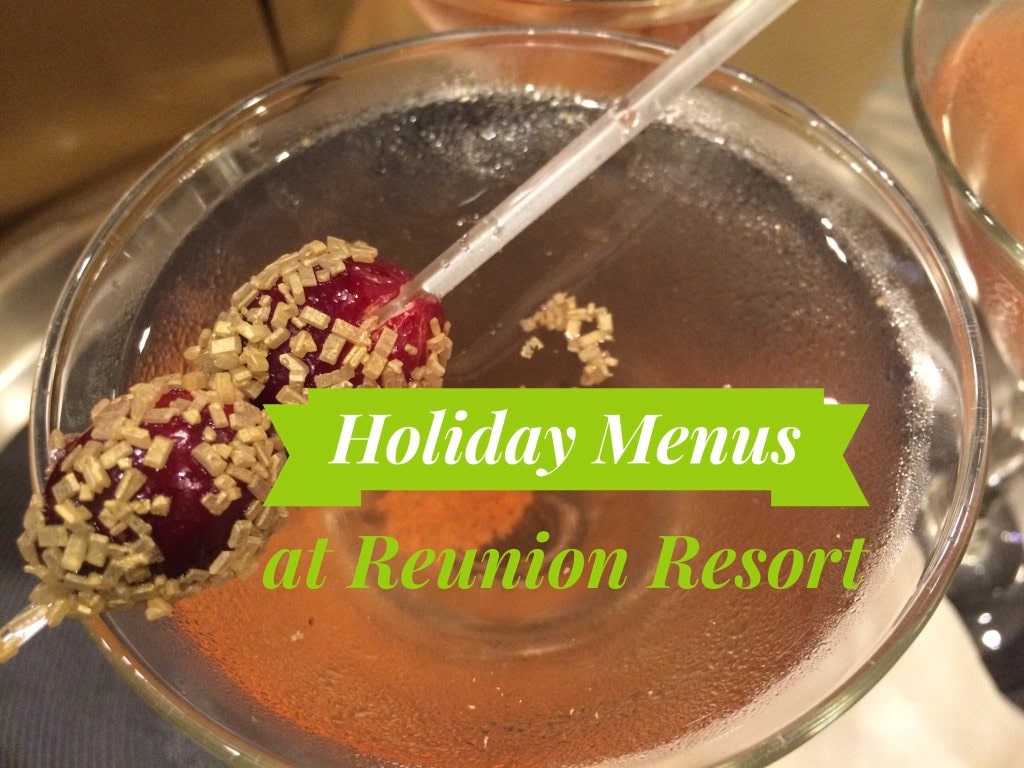 Reunion Resort in Kissimmee, Florida has some of the best holiday menus and dinners in central Florida. Four dining destinations on property offer something for everyone, from a rooftop steak restaurant to traditional buffets. What we absolutely LOVE about Reunion Resort, though, are the always-friendly staff and the ease at which you can happily dine without traffic, crowds or the high-pitched drama found at so many other Orlando restaurants.
If you haven't been to Reunion Resort (just a few miles from Walt Disney World Resort), you really don't know what you're missing – so see our recent tour of the property and all that it has to offer. The elegant setting is tucked away in a secluded spot that offers amazing access to Orlando area attractions, yet quiet and solitude when you need it.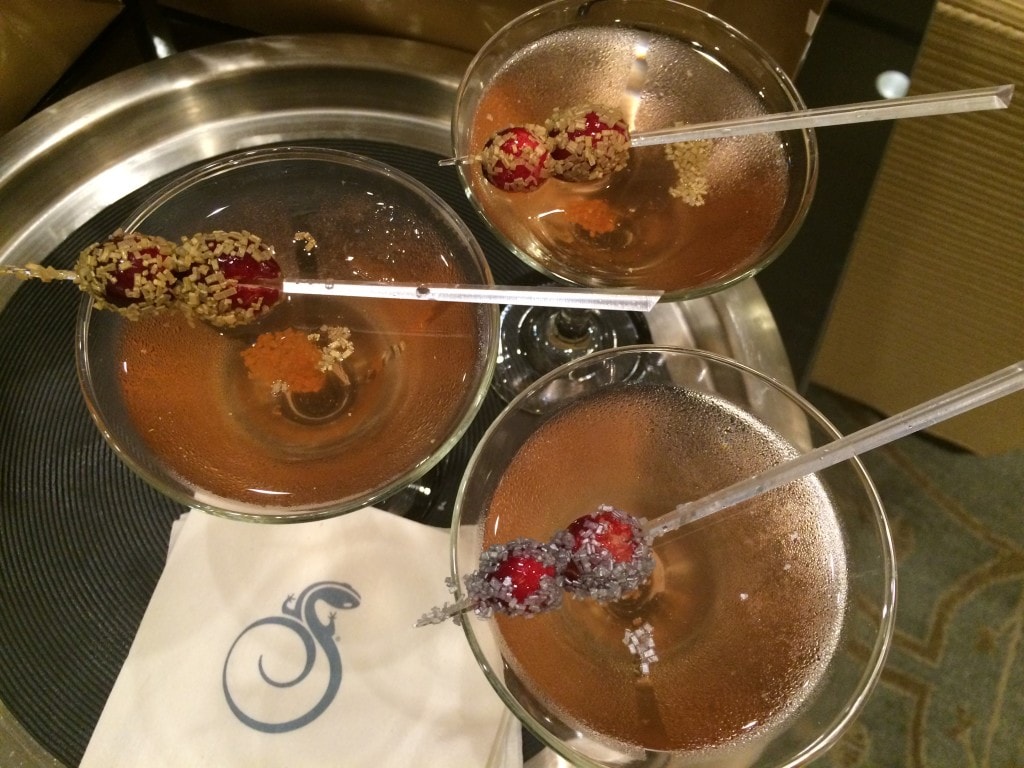 During a preview of the holiday menus for Thanksgiving and Christmas 2015, we were wowed again at the great food at Reunion.
The four restaurants offering holiday menus at Reunion Resort were featured during our informal tasting – and we managed to get the top chefs at the event to tell us a little bit about their limited-time creations, too! Check out our video!
From Forte Grill, we tried the Roasted Pumpkin Bisque from the Thanksgiving Menu. It was by far one of the standouts of the evening for every single guest trying the holiday menus. So rich and decadent, I wouldn't mind having it for dessert (but it wasn't sweet, so it's perfect for a starter, as part of Forte's prix fixe menu.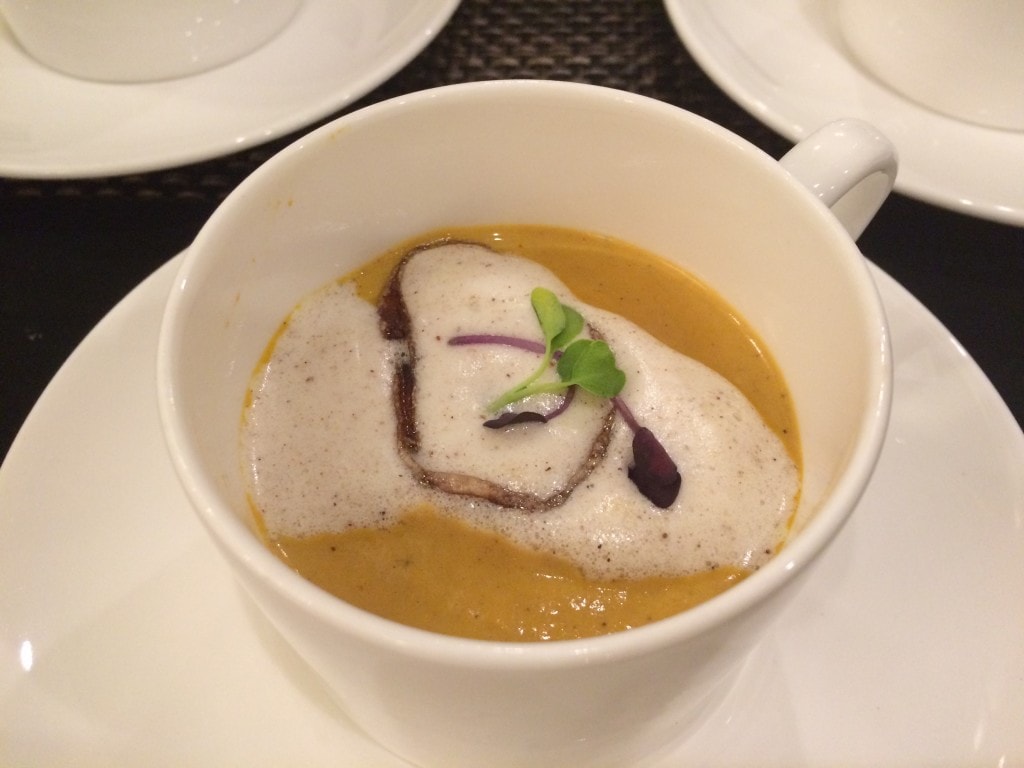 We also had the Brown Sugar Pumpkin Cake with candied pecans and caramel sauce. Needless to say – Yum!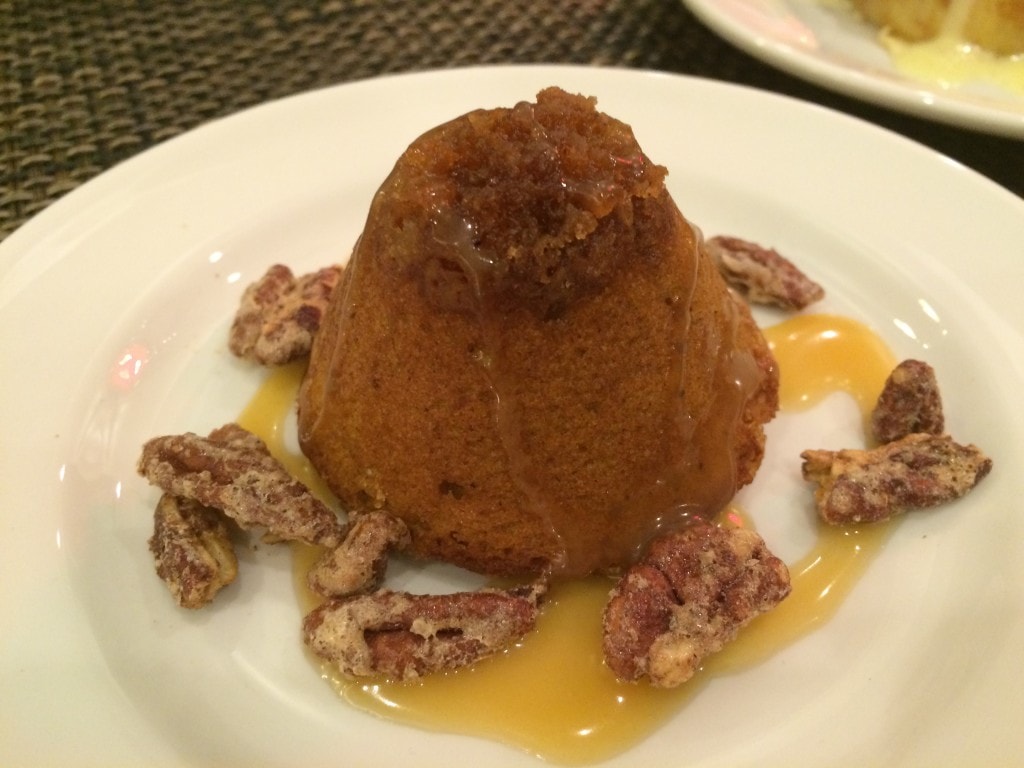 We tried the Tuscan Grilled 12 oz. NY Strip with herb roasted marble potatoes, grilled jumbo asparagus and port wine demi-glace from Forte's Christmas Menu, too. Delightful! How much more can I say about a really great steak and traditional sides!
From Eleven, the rooftop restaurant, we dined on Pan Seared Salmon with wild mushroom risotto, charred asparagus, cranberry chutney and port wine reduction. The heavy fall flavor of cranberry paired perfectly with the lighter salmon, creating a satisfying holiday entrée that doesn't leave you wanting to curl up on a couch for the rest of the night.
The Winter Green Salad from Eleven's Christmas Menu was also a flavorful, light choice. Love the mix of candied pecans, smoked bleu cheese and frisee!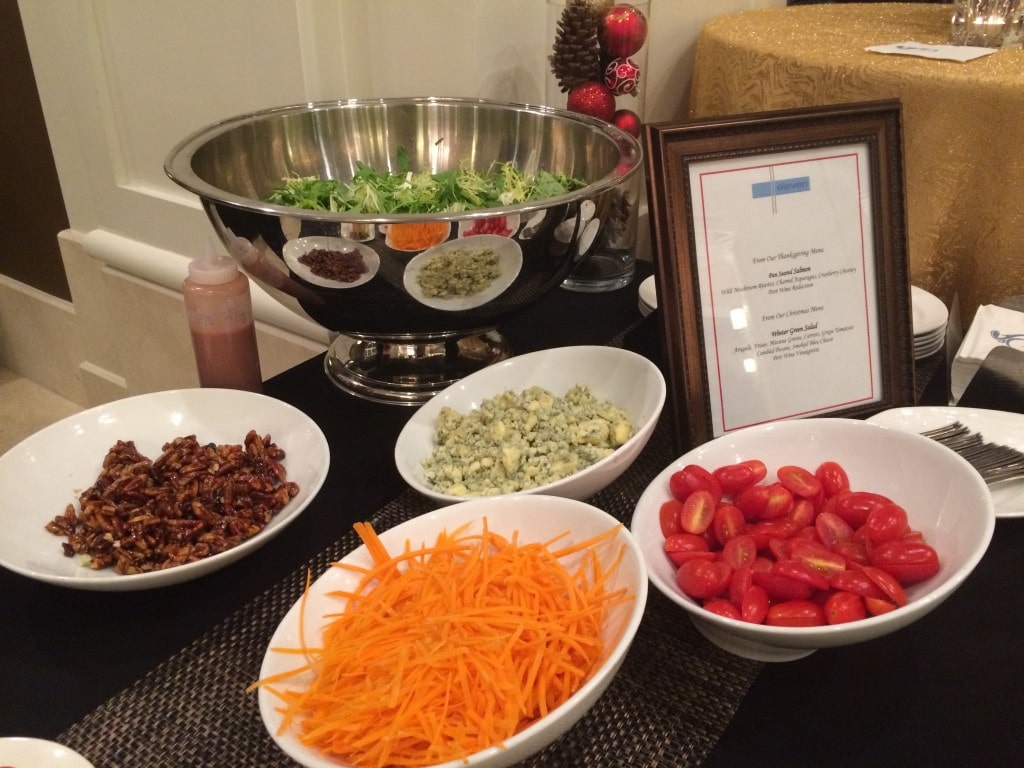 From The Clubhouse, we tasted two items off of their Thanksgiving Menu. The Butternut Squash Bisque with fresh chives and crème fraiche. Again, a hearty and rich seasonal soup that's perfect for the holidays.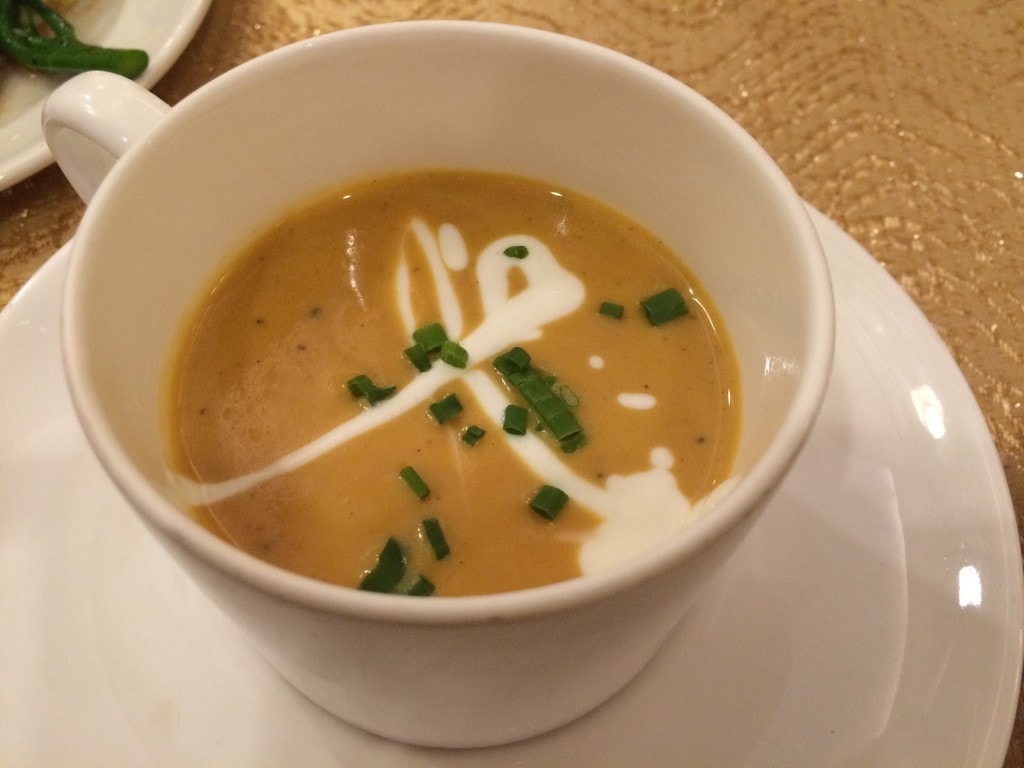 We also dined on the Charbroiled Pork Loin Chop with cranberry-apple glaze that I loved!
From The Clubhouse Christmas Menu, the Smokey Grilled Ham Steak with roasted cinnamon apples was a taste of the south, for me, with the perfect combo of salty ham and sweet apples.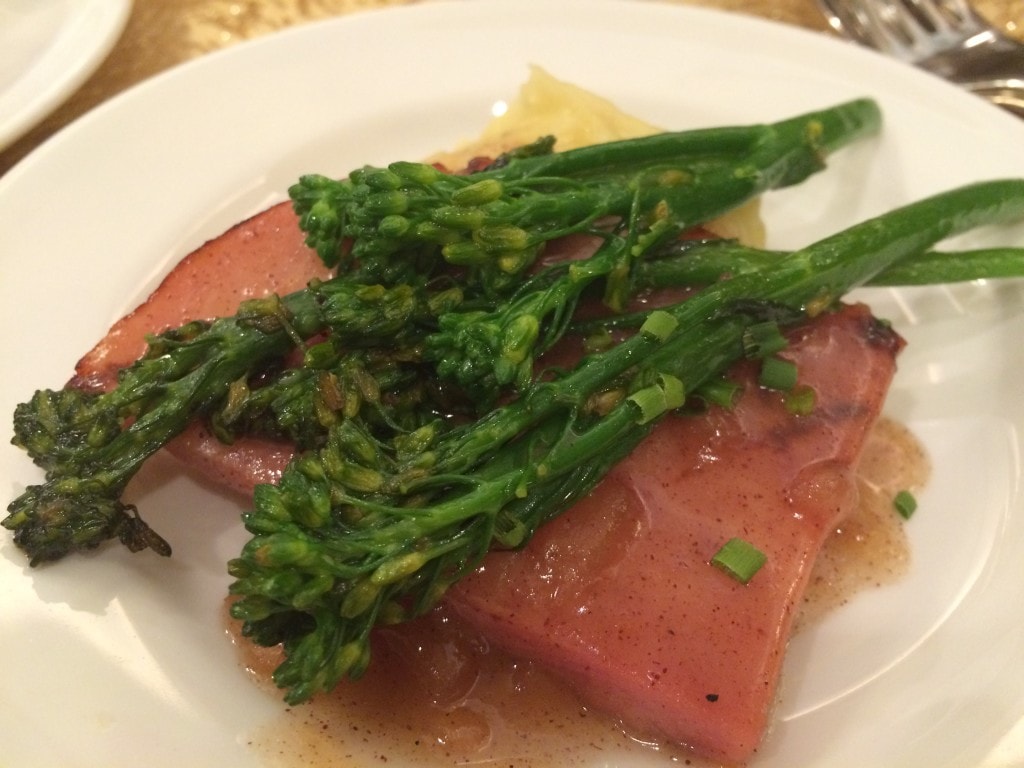 At the Thanksgiving Buffet Feast, there's so much to choose from you won't leave hungry. We tried a sampling of the many items, including the Barley Salad with tomatoes, fresh herbs, toasted pumpkin seeds and shaved ricotta.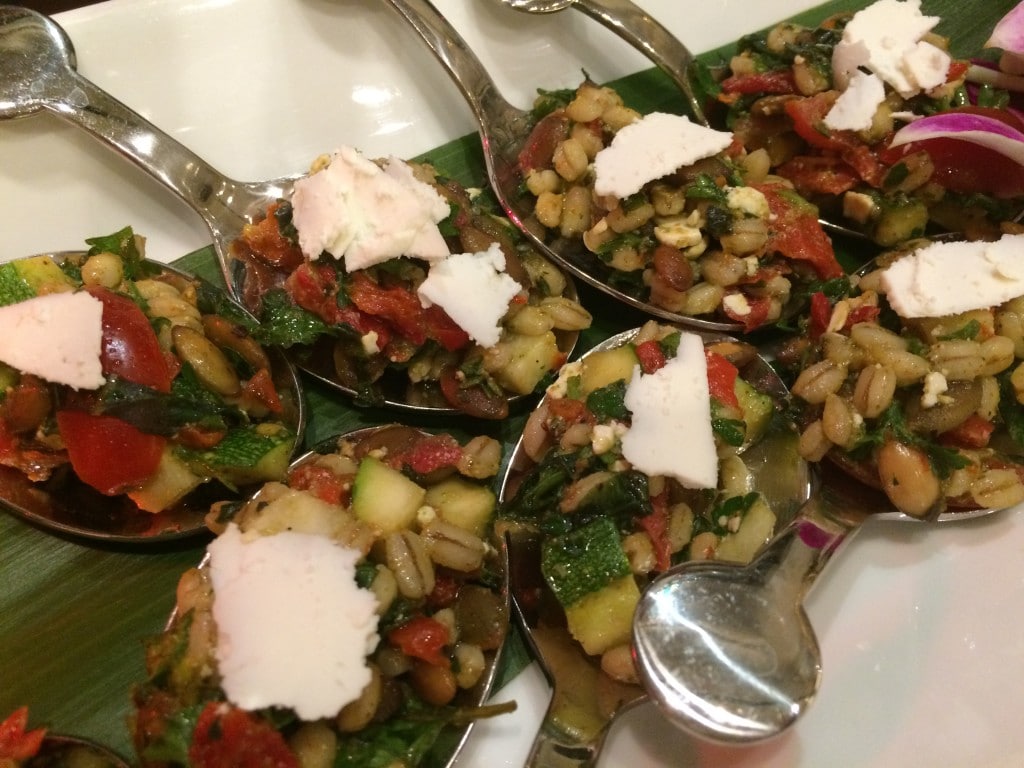 The Vanilla Cured Cold Smoked Salmon was an unusual flavor combo for me before I tried it, but after one bite, I wanted to go back for more. It's so well done and yummy, you've got to try it in the Grande Thanksgiving Feast.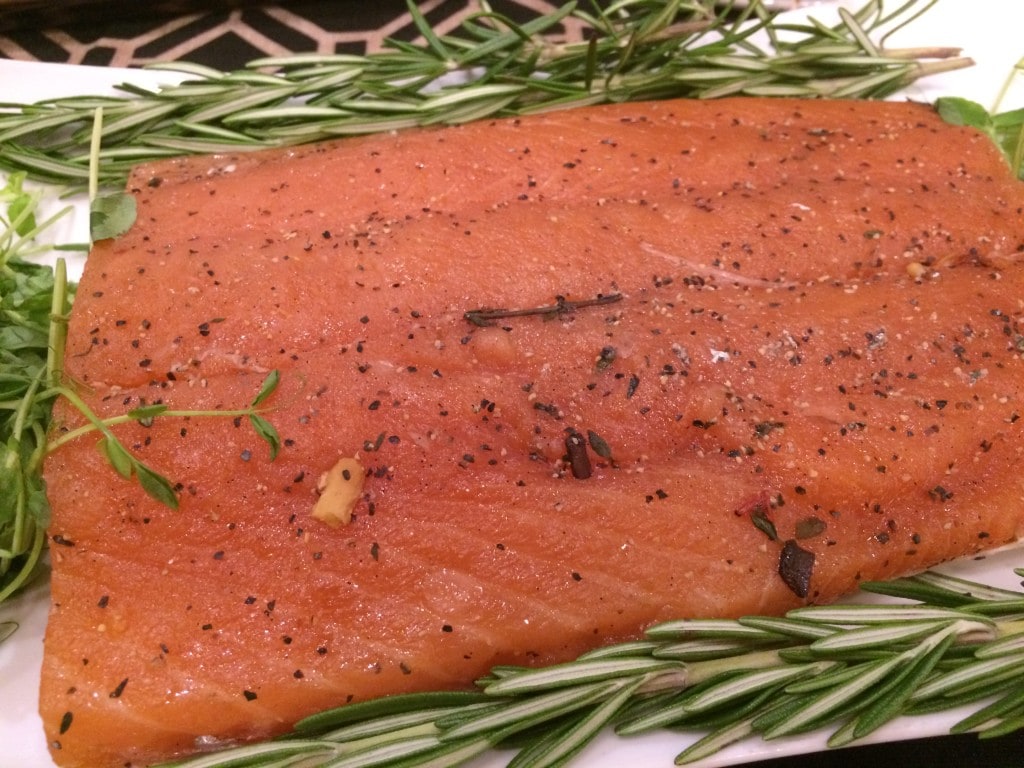 We happily tried the Celery Root Slaw with Green Goddess dressing from the Grande Christmas Feast menu. This ain't your old fashioned coleslaw with bottled green goddess dressing, folks! It was so good in such an untraditional way that I truly was surprised at how fresh and light a dish like this could taste.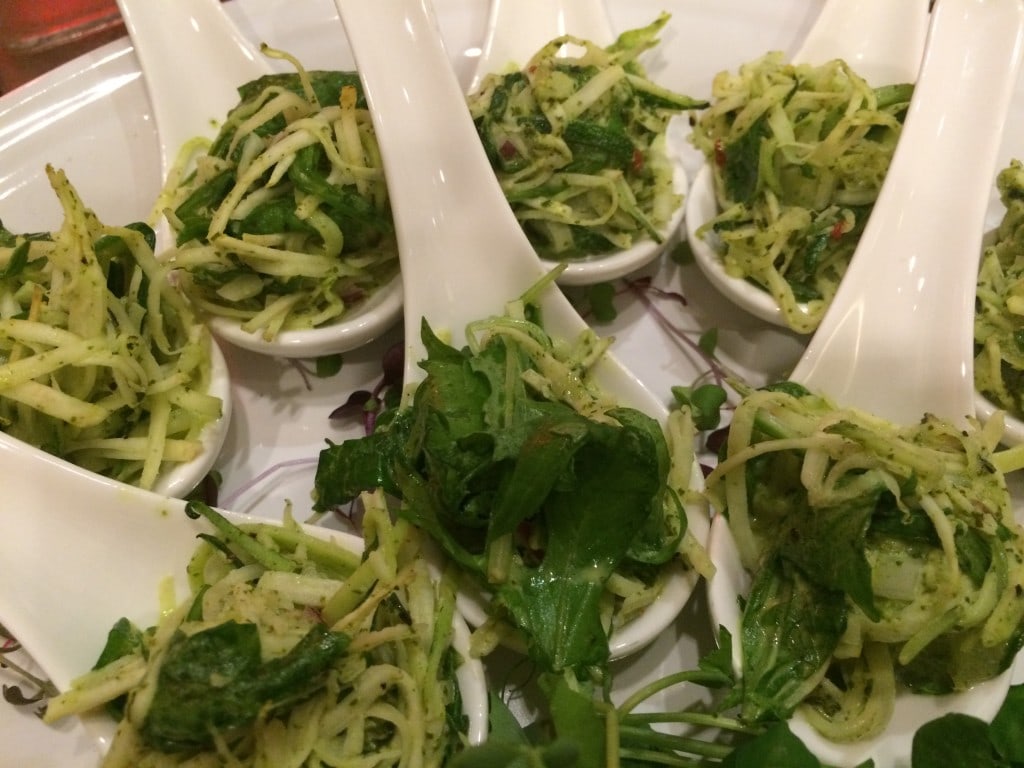 The Hay Smoked Lamb with Red Currant Glaze was a surprising win, too, especially with the story behind it – see our video above.
Overall, the food definitely doesn't disappoint at Reunion Resort in central Florida and it's a great place to make a holiday dining reservation!