One of the first things you do when planning your Disney vacation is arrange dining. After all, eating at Disney World is one of the biggest parts of the fun!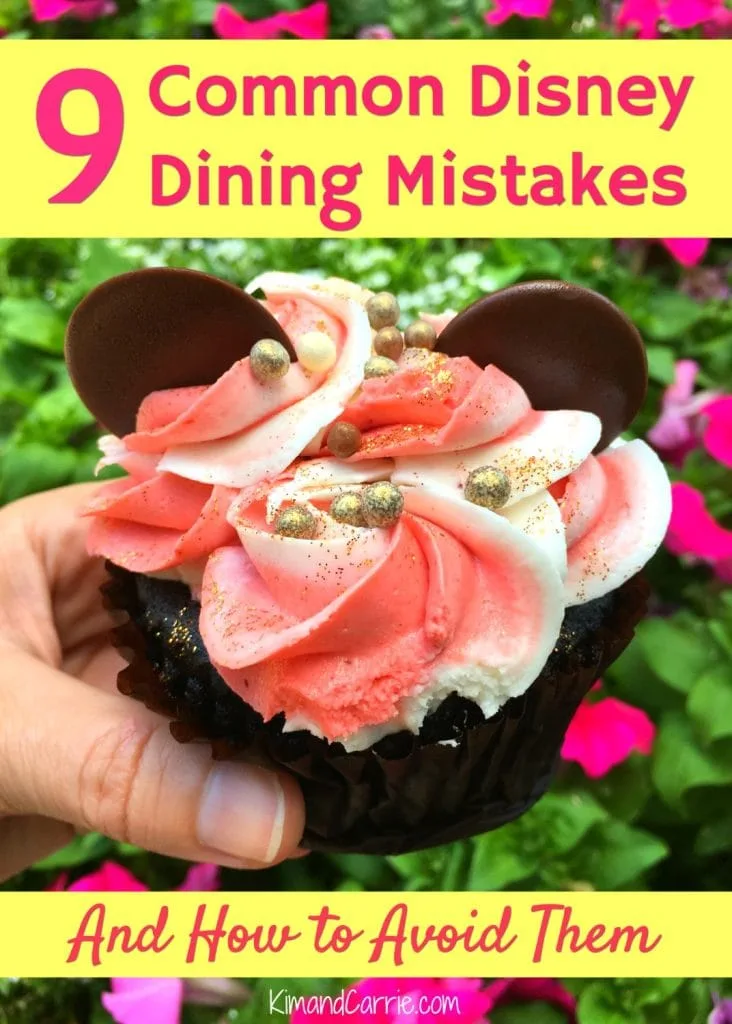 If you are on the Disney Dining Plan, your planning starts with the package added on to your vacation reservation when you book. Later, you are able to make your reservations 180 days before your check-in date. That's WAY earlier than Fastpass selections!
Planning your dining is one of the most important parts of the trip, but there are a few common mistakes. Here are some Disney dining mistakes that are common with first timers to Walt Disney World (or the first time planning to eat on property) to avoid on your vacation.
Not Choosing the Right Disney Dining Plan
There are three types of Disney Dining Plans: Quick-Service, Standard, and Deluxe.
You might be wondering what is the best for you. But it really depends on how much you eat in a normal day anyway, and how much time of your vacation you want to devote to eating.
While the Disney Quick-Service Dining Plan only offers meals at locations where you order your food and then go sit down (similar to a fast food concept), you'll have more flexibility in where and when you eat. Plus, your meals will take up less time of your day.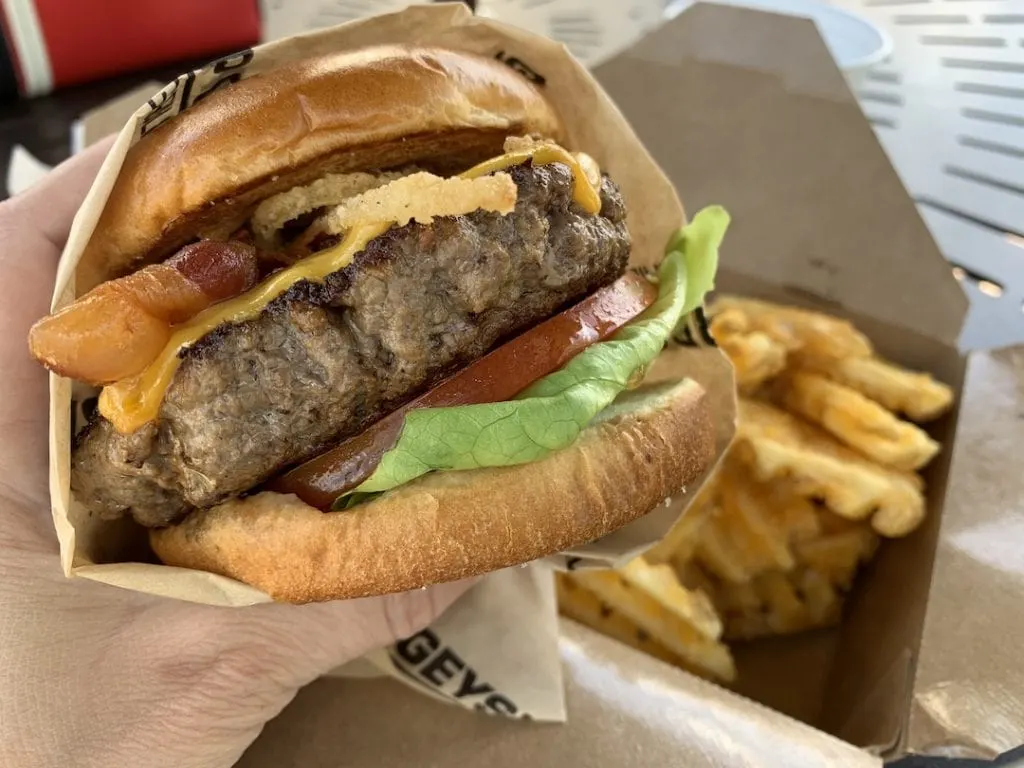 You can still get some amazing experiences at quick-service restaurants! Here's the 10 best themed quick service restaurants at Walt Disney World Resort.
The standard Disney Dining Plan offers one quick-service meal and one sit-down meal. This is a nice balance. But you'll still need to schedule time for the sit-down meal, which can take 1-2 hours of your day.
The Disney Deluxe Dining Plan will give you the most amount of meals – 3 of them. Plus snacks. Keep in mind that these meals tend to be large, and often include a dessert or a beverage option that is similar to a desert (a cocktail or milkshake, for example). The average person simply cannot eat this much food (plus 2 snack credits a day) without being miserably full or regretting the weight they put on during their vacation.
You can ALWAYS buy more food. But your unused dining credits will not be returned. Nothing says that you can't pay for an additional meal or an extra dessert on your own. So don't overcompensate on the Disney Dining plan and not be able to get the full value of what you have paid for.
Thinking that Every Disney Restaurant uses One Dining Credit
The Disney Dining plan takes prepaid dollars and converts them into credits that can be used for meals. But not all credits can be used equally.
Some restaurants require an additional credit based on menu prices. An example of this type of restaurant is Le Cellier in the Canada pavilion in Epcot or Be Our Guest restaurant in the Magic Kingdom. These types of restaurants require two meal credits for one sit-down meal.
If you have a restaurant or two in mind that is on your bucket list, make sure you check how many credits are needed to dine at the restaurant so you know how to plan accordingly.
Not Making Disney Dining Reservations
You have a 180 day window to make reservations for Disney Dining, but they fill up fast! Sometimes within an hour of the reservation window opening.
Don't procrastinate in choosing where to eat at Disney World or your options will begin to dwindle. This is especially true for popular signature restaurants and character dining, such as Akershus Royal Banquet Hall in the Norway pavilion in Epcot or Cinderella's Royal Table in the Magic Kingdom.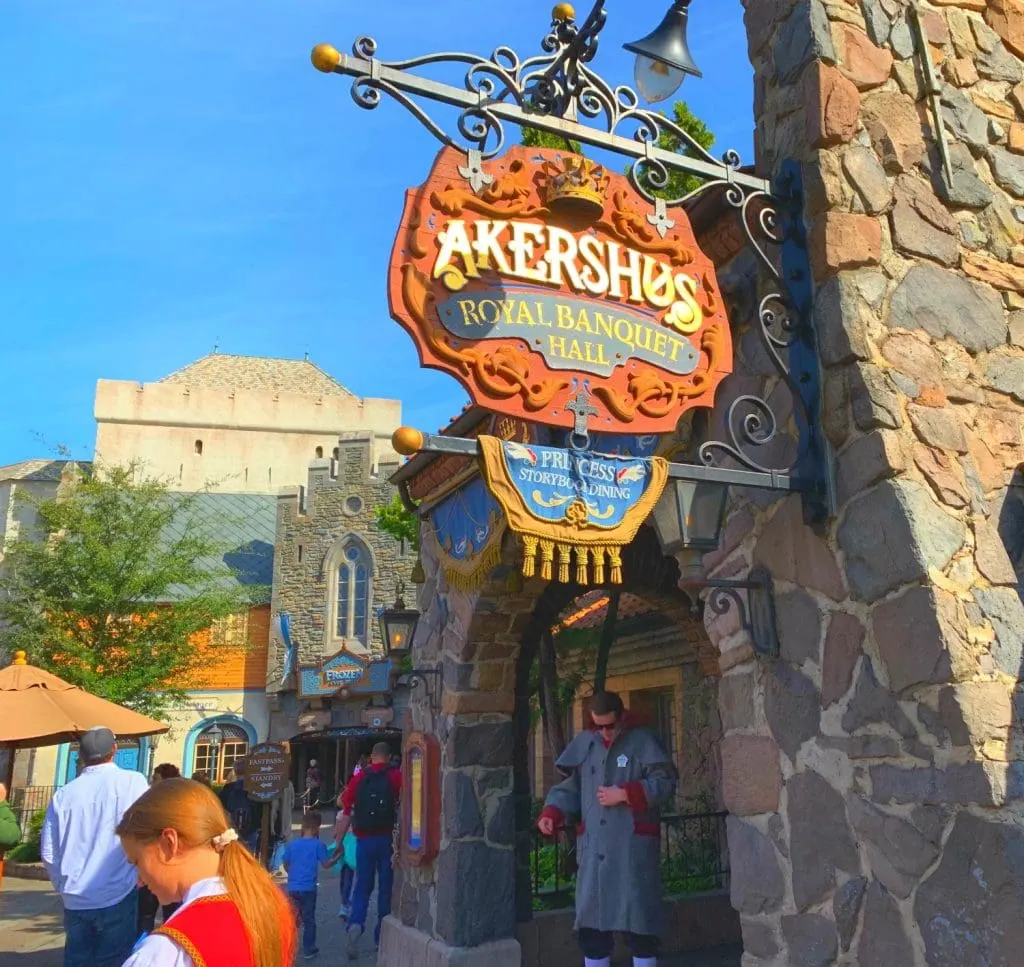 Not jumping on these reservations is a common Disney dining mistake.
Choosing a Late Character Breakfast
Some guides will tell you to book a late character breakfast, which will serve as an early lunch. And then have an early dinner. But you're on the Disney Dining Plan! And you don't have to budget out meals when you've got the credits to use!
Time is money, too. When you arrange a character breakfast in a theme park, make sure to schedule the reservation BEFORE the park opens.
Yes, you will have to wake up early. But you'll get to experience so much more in the day.
You can enjoy your meal and get a head start in the park without crowds! If you book your Disney Dining reservation for a late breakfast (such as 9:30 or 10 a.m.), you will be getting out of your meal just as the park attendance begins to peak and it starts to get crowded.
The food items that are considered snacks on the Disney Dining plan can often be a small meal by themselves. Which is great if you are trying to bank credits for a splurge at a fancy restaurant that takes 2 credits.
What many guests don't realize, though, is that snack credits can be used to purchase prepackaged foods in stores. These to-go snacks are great to bring back home with you, or use as souvenirs (at no extra cost to you).
Disney Dining snack credits are also available until midnight on the day that you check out of your resort. For instance, if you check out on Friday morning, you have until 11:59 p.m. on Friday night to use your credits as long as you have your MagicBands. So continue to eat on Walt Disney World Resort property if you will be visiting more areas after checkout.
Here's more tips on how to use Disney MagicBands.
Waiting in the Wrong Line
A lot of counter service restaurants form two lines for each cash register, but guests tend to make one long line. This is especially true at the resorts.
Take a moment to see if the cast member is accepting guests on both sides of the line (they almost always are). It's as easy as politely stepping up and asking if both sides of the line are open.
Not Using Mobile Order to Save Time

A lot of counter service restaurants use Mobile Order now. It is easy, free and it is part of the My Disney Experience app.
With Mobile Order, you can order food on the way to the restaurant, saving you time when you get there.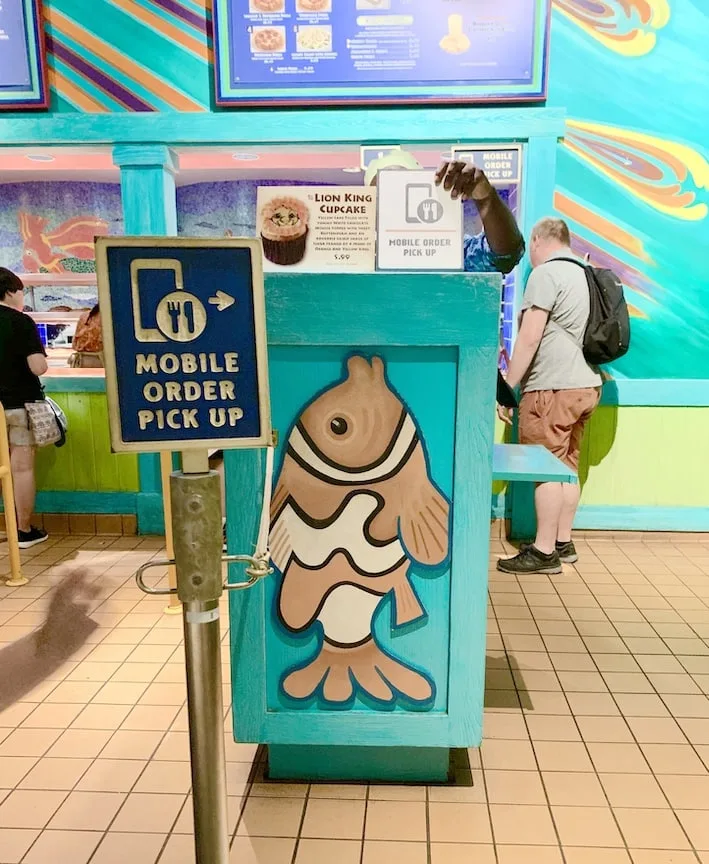 Or you can get to a participating quick-service restaurant, find your table and sit down, then do Mobile Order. You'll have time to rest and relax, take kids to the bathroom, wash your hands and more. When your order is ready, send a member of your party to the pick up line to get your food.
Only Dining In Theme Parks
There are so many great signature restaurants and character dining opportunities available at other resorts, not to mention exclusive menu items like Tonga Toast at Kona Cafe, or the Bread Service at Sanaa. Don't limit yourself to just restaurants in the theme parks.
Walt Disney World is 39-square miles. Which means not everything is located close to each other. Also, distances within the theme parks can be long, especially if you are trying to walk across the parks during a parade time or fireworks show.
If you have reservations for lunch and dinner at different places around Disney World, make sure those locations make sense for how much time you have and where you want to be. Don't make your schedule so tight you don't account for transportation time, or that you can't enjoy your day inside a theme park.
Make sure to give yourself plenty of time with distances, transportation and Fastpass times, so you don't have to make a last minute change of plans. If you are using Disney transportation, they suggest you allow more than an hour to get to your destination. It's a good rule of thumb (here's more Disney transporation tips).
Also, confirm you have park hopper passes before making reservations at two different theme parks in the same day.