The beloved Canadian brand Delta Hotels has opened their first United States location in Orlando, near Disney Springs. The hotel brand, acquired by Marriott in 2015, is situated in Lake Buena Vista on 535, the road leading to the entrance to the Disney Springs area formerly known as Downtown Disney.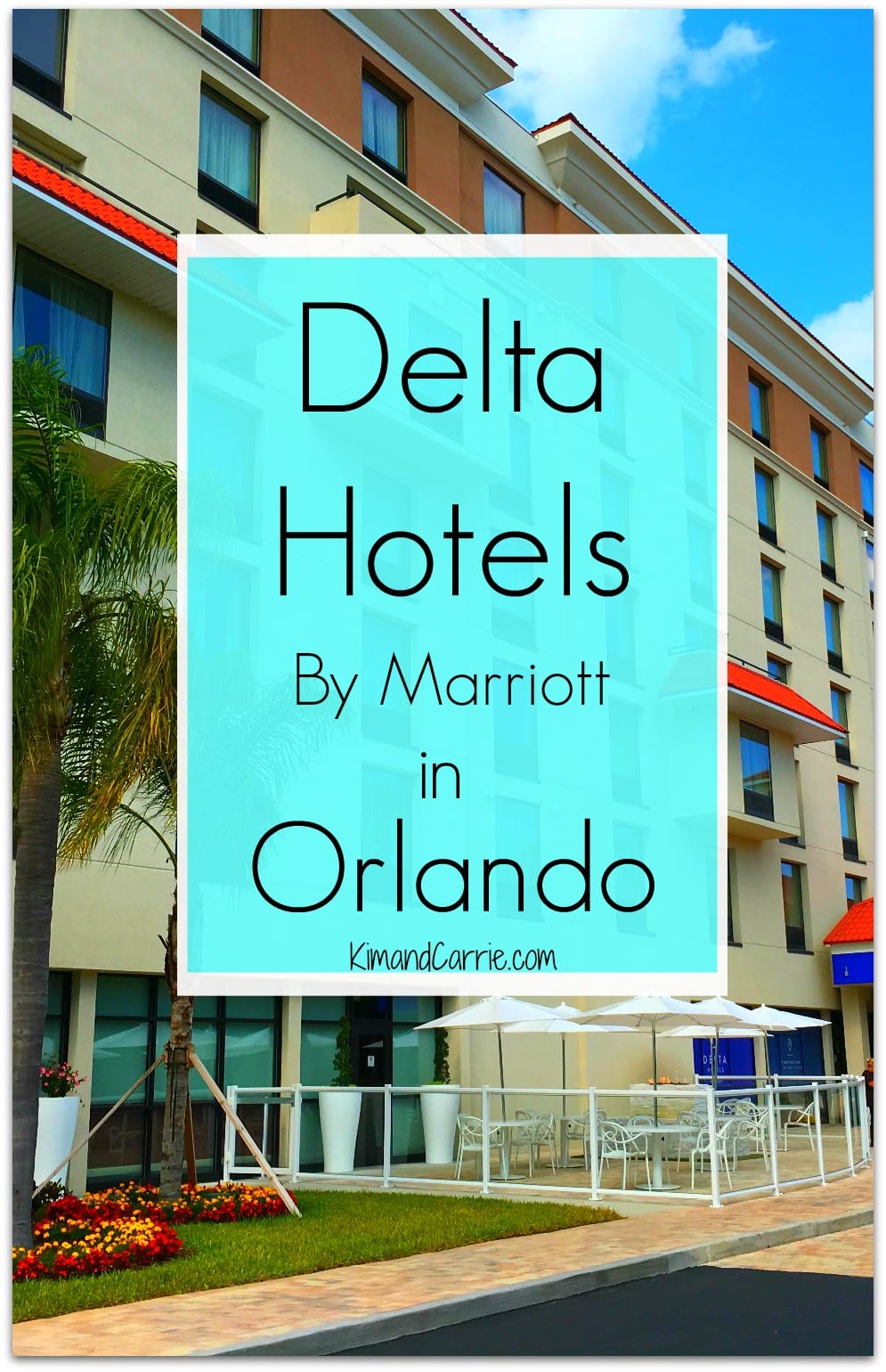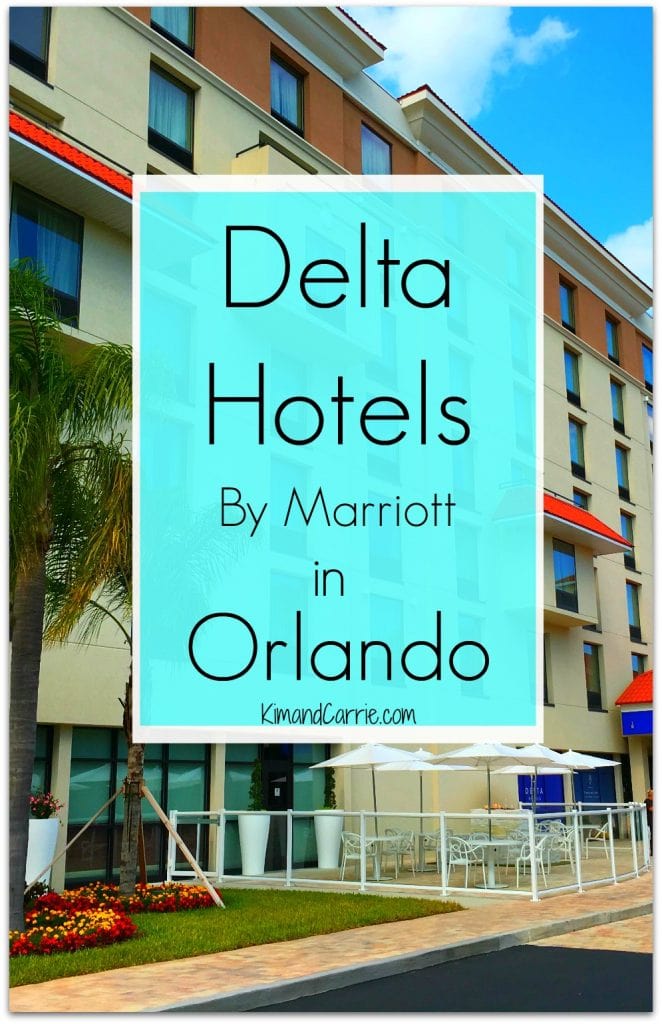 With 241 guestrooms, and soon to have a Pirate Ship play area by the pool, Delta Hotels is ideal for families and those that want to stay close to the action on the busy 535 location. Canadians will likely already know the established Delta Hotels brand name (it has been around for 62 years), and those looking for Marriott properties will soon discover the benefits of a stay at Delta Hotels.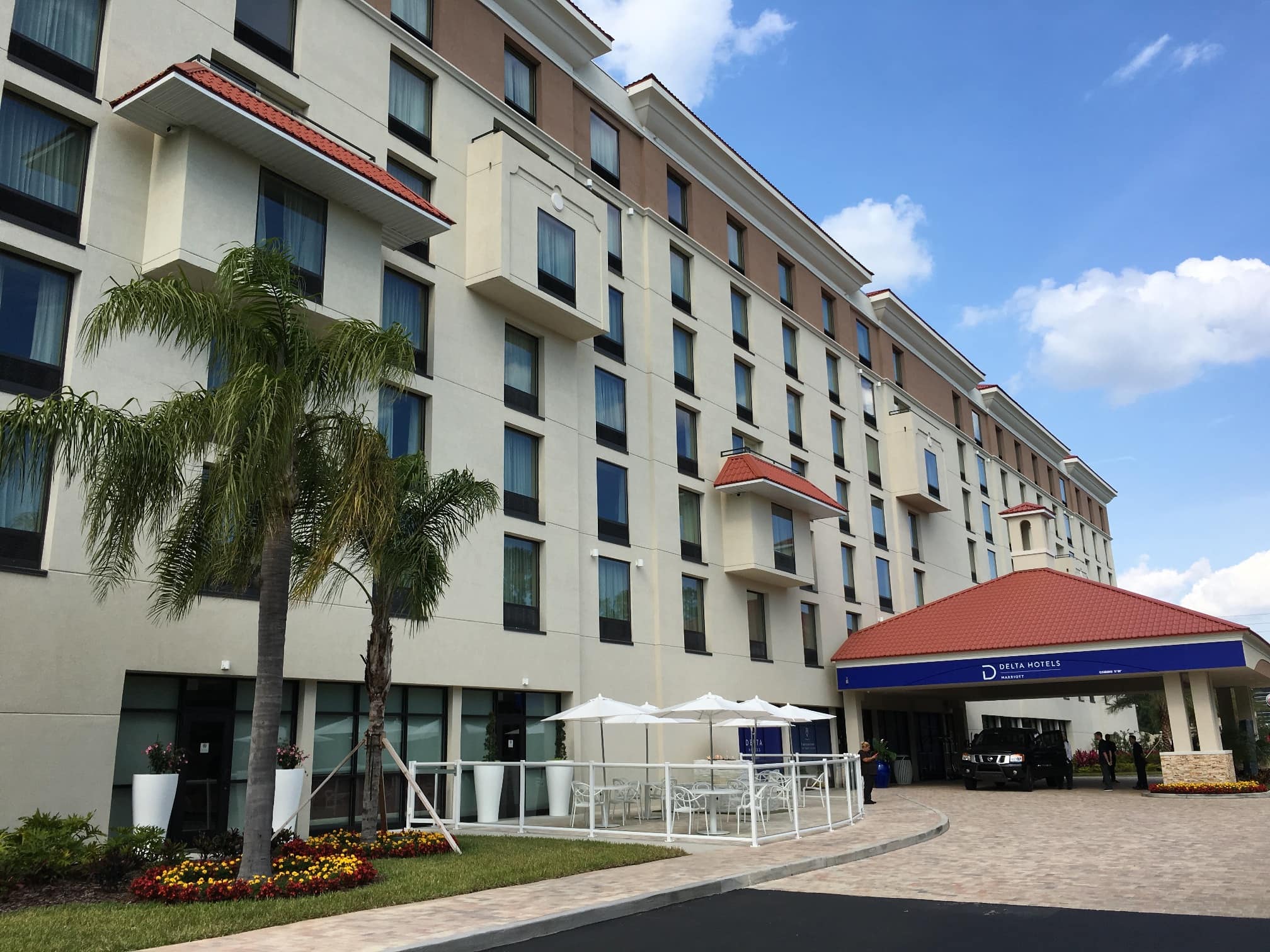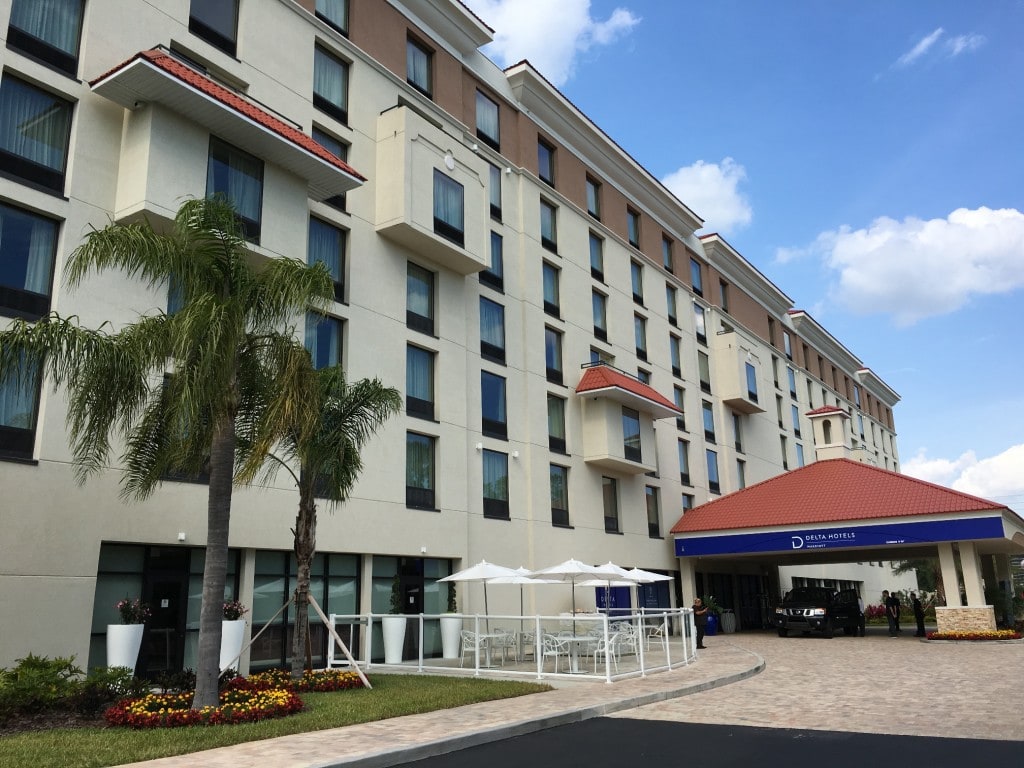 Our video room tour of Room 511, a double queen room:
I was invited to the Grand Opening ceremony of Delta Hotels Orlando – a Disney Good Neighbor Hotel – on April 21, 2016. During the celebration, there was a ribbon cutting ceremony, as well as a festive party inside featuring the best of both Canadian and American cuisine and cocktails.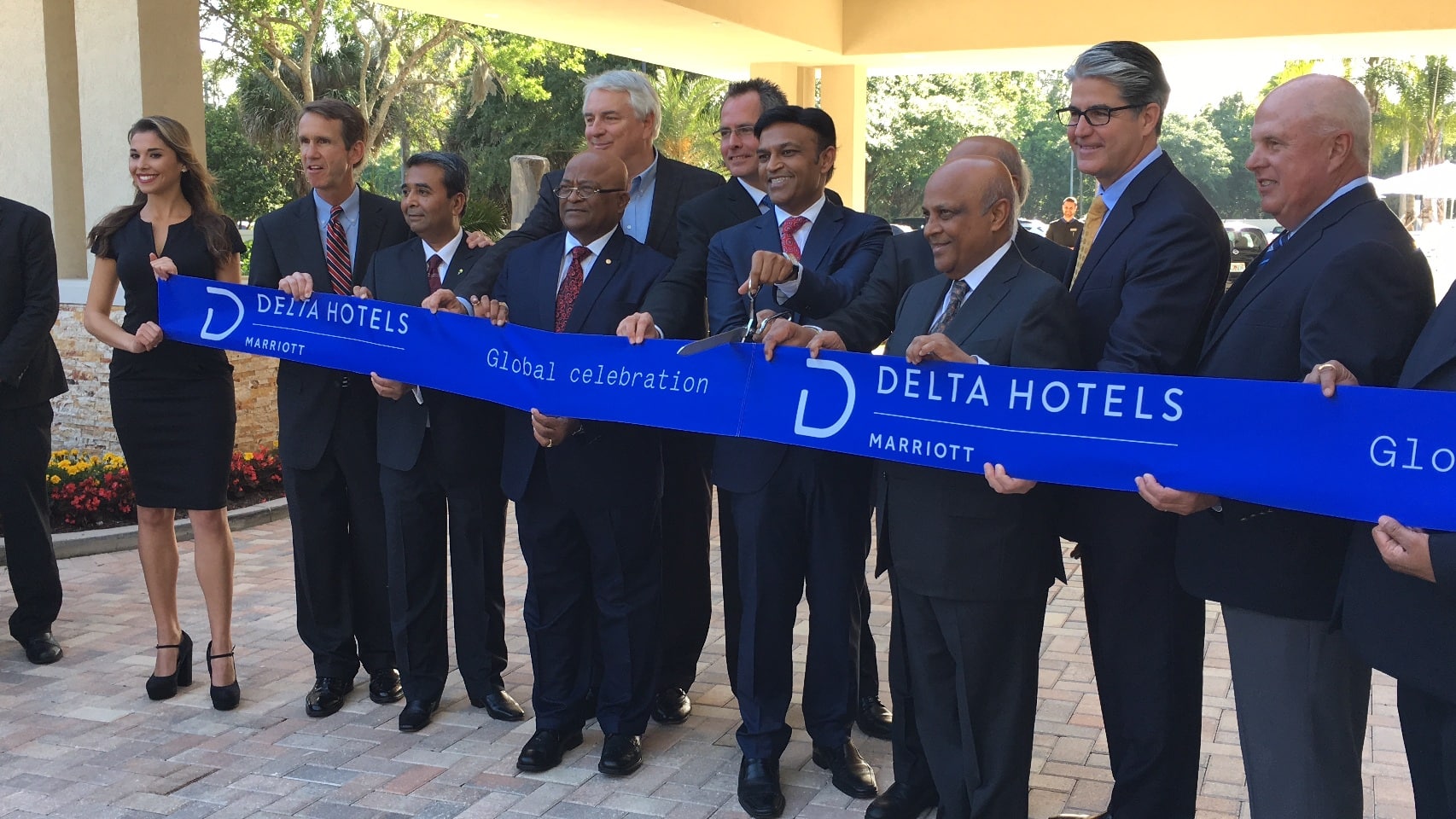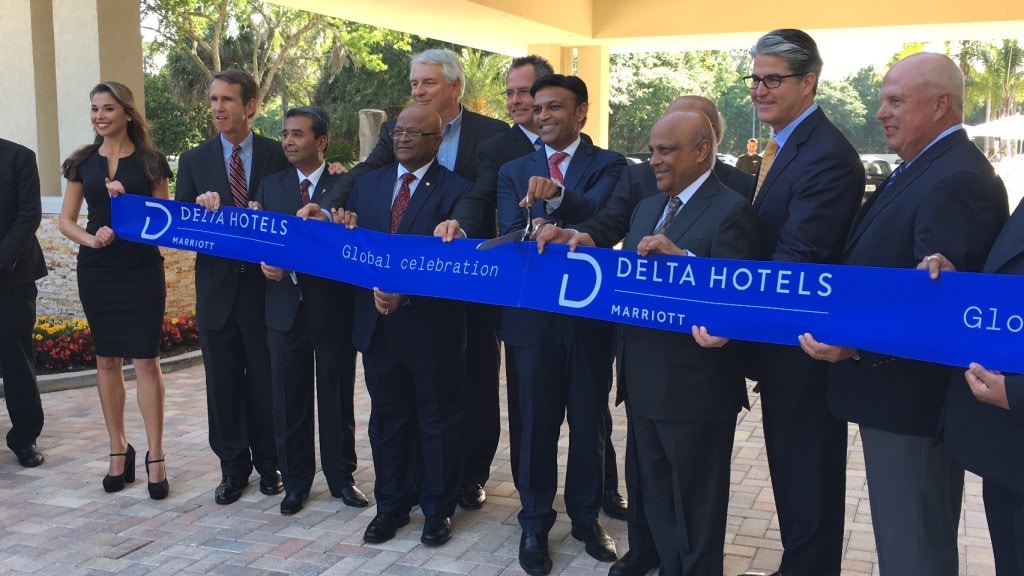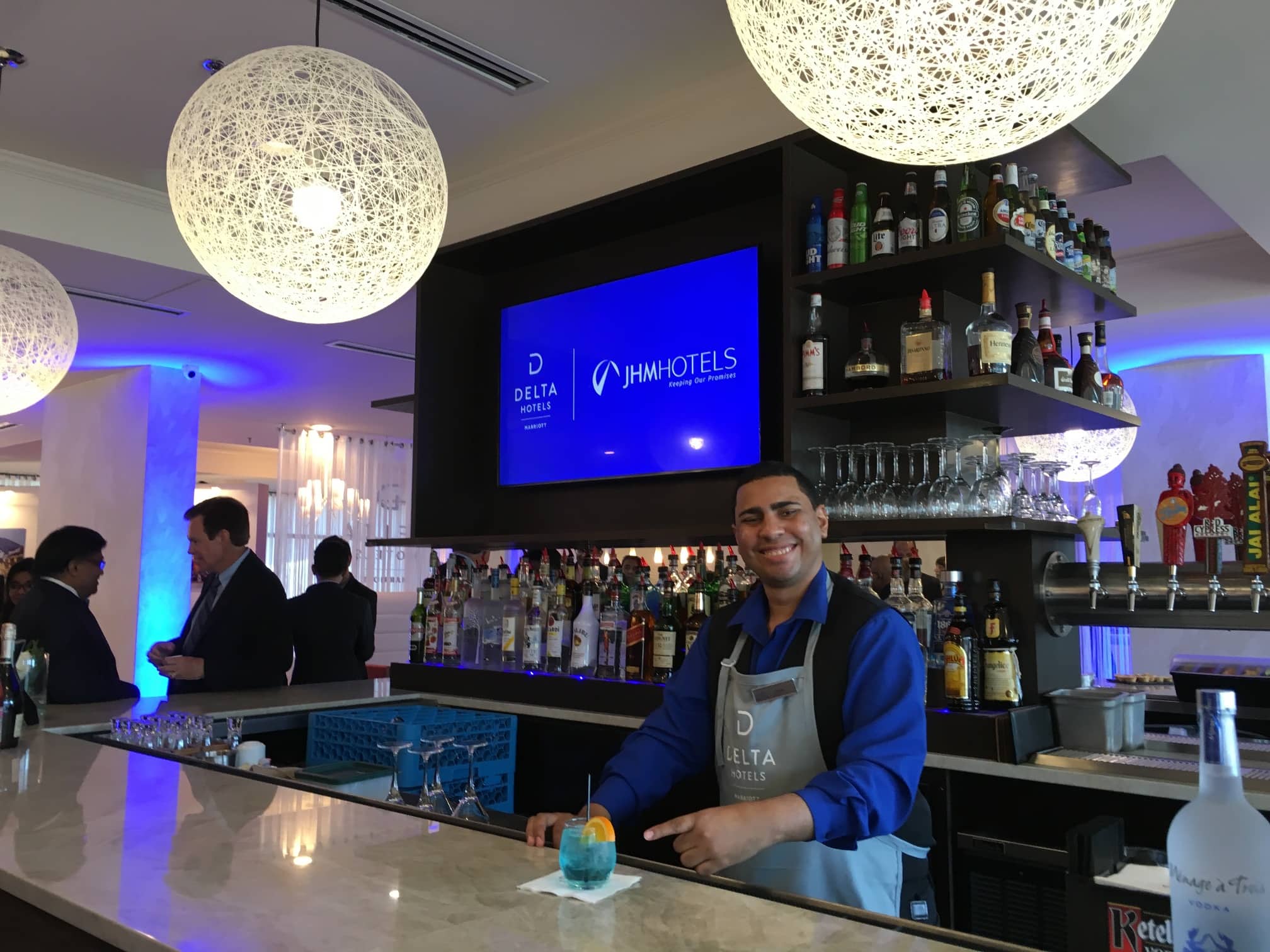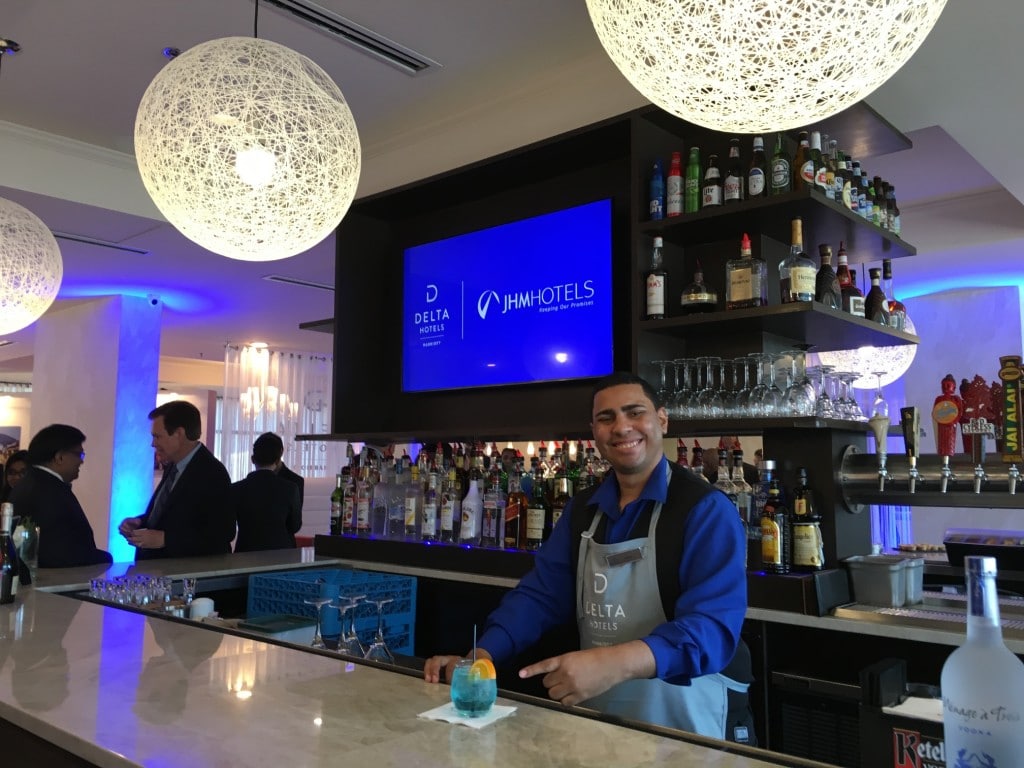 Delta Hotels is known for being a practical, dependable and reliable tourist hotel that offers just the right amount of amenities that their travelers are asking for, and none that they are not, according to Paul Cahill, Global Brand Leader Delta Hotels & Resorts and area Vice President of Operations in Canada.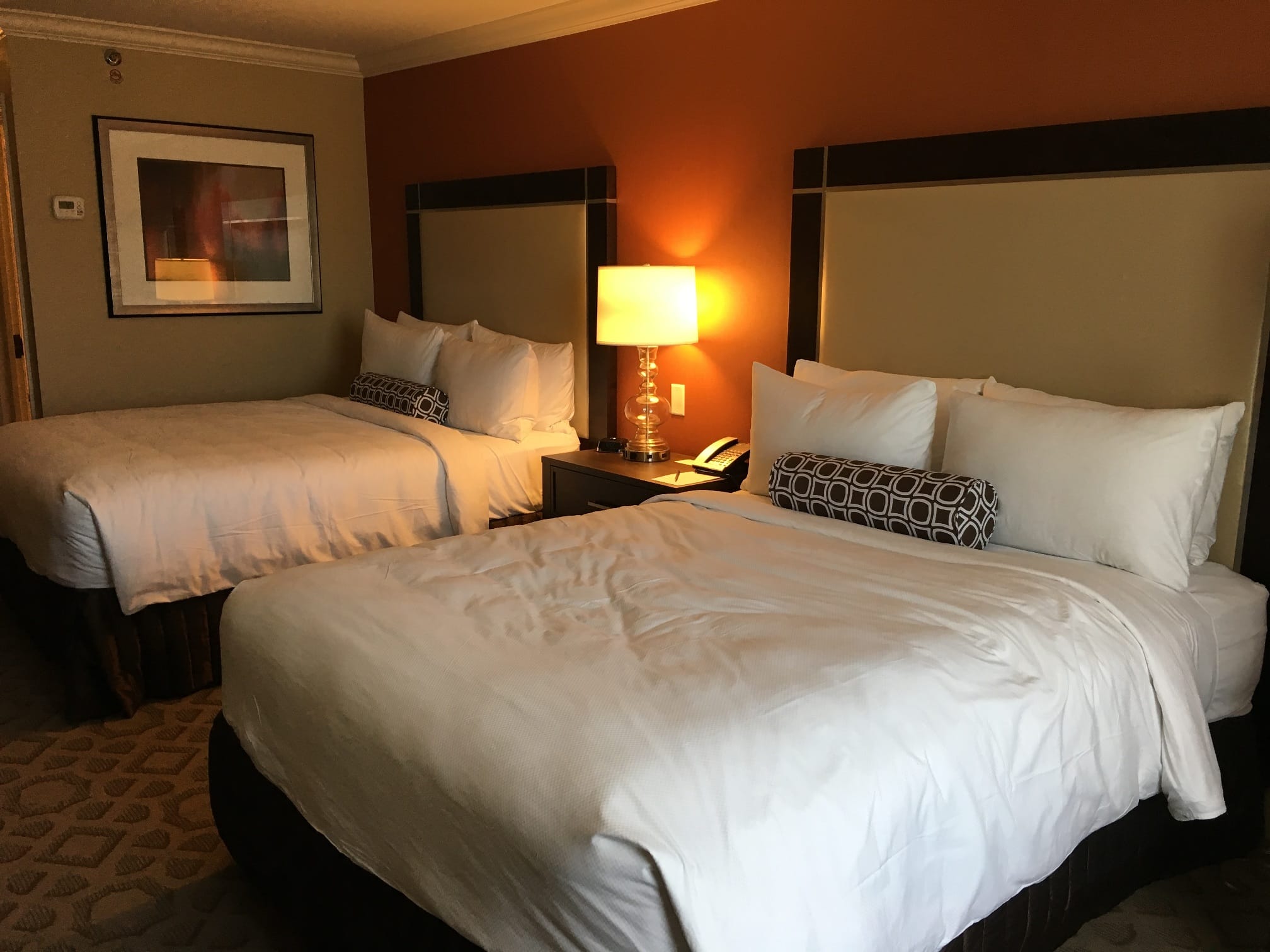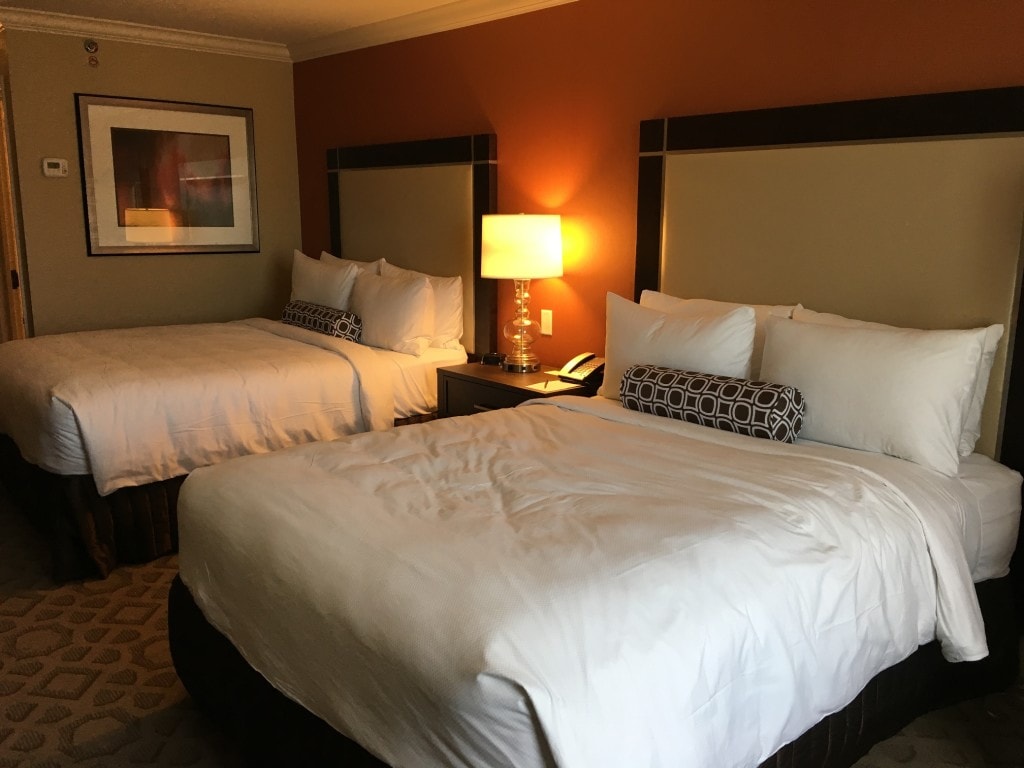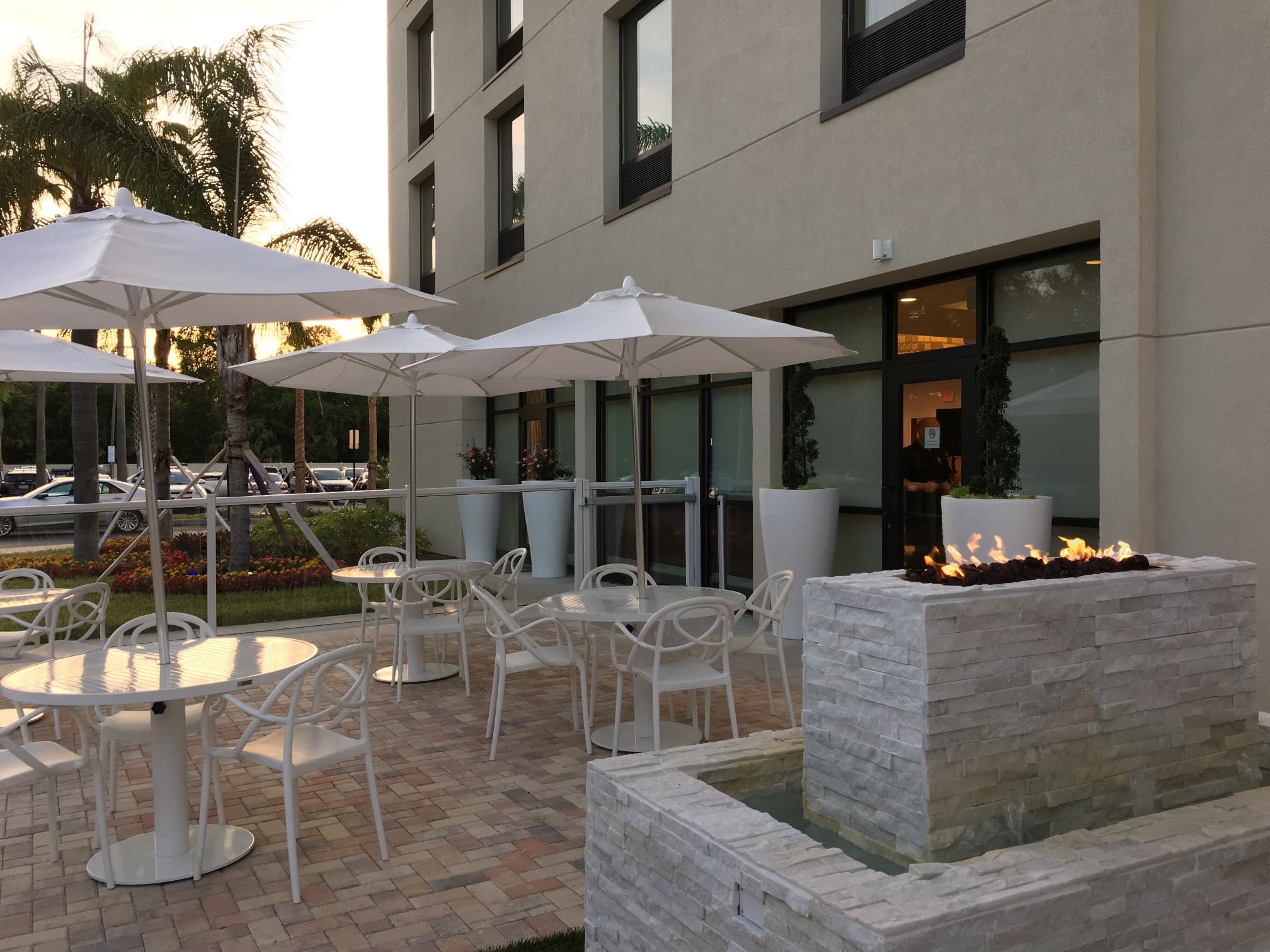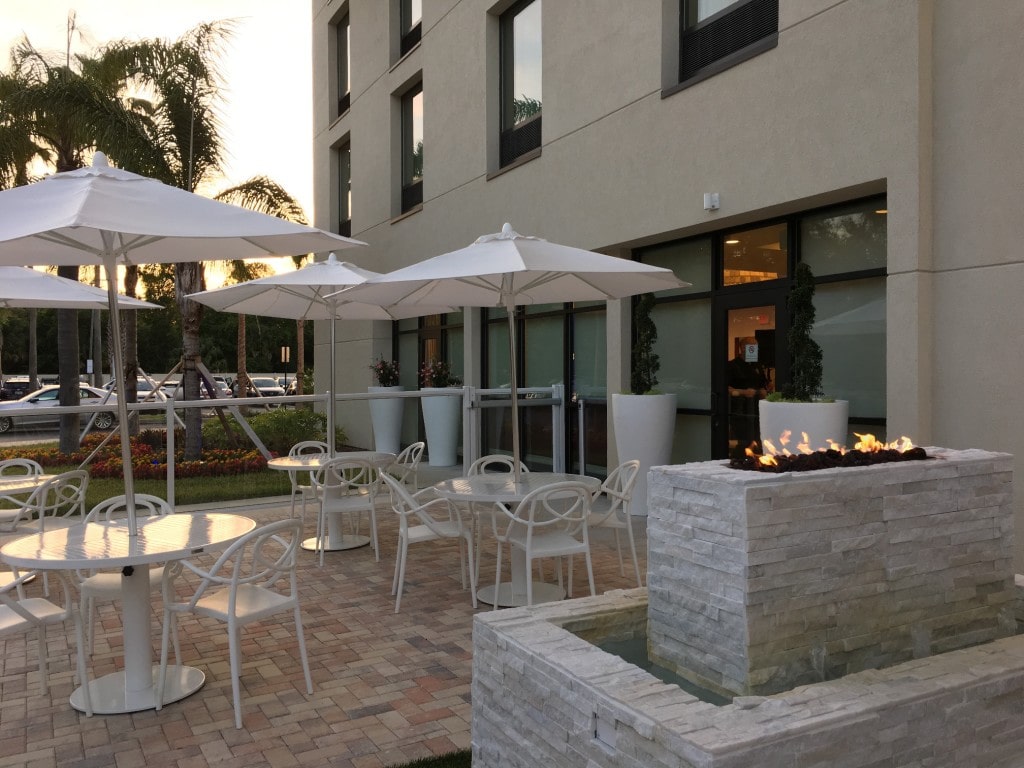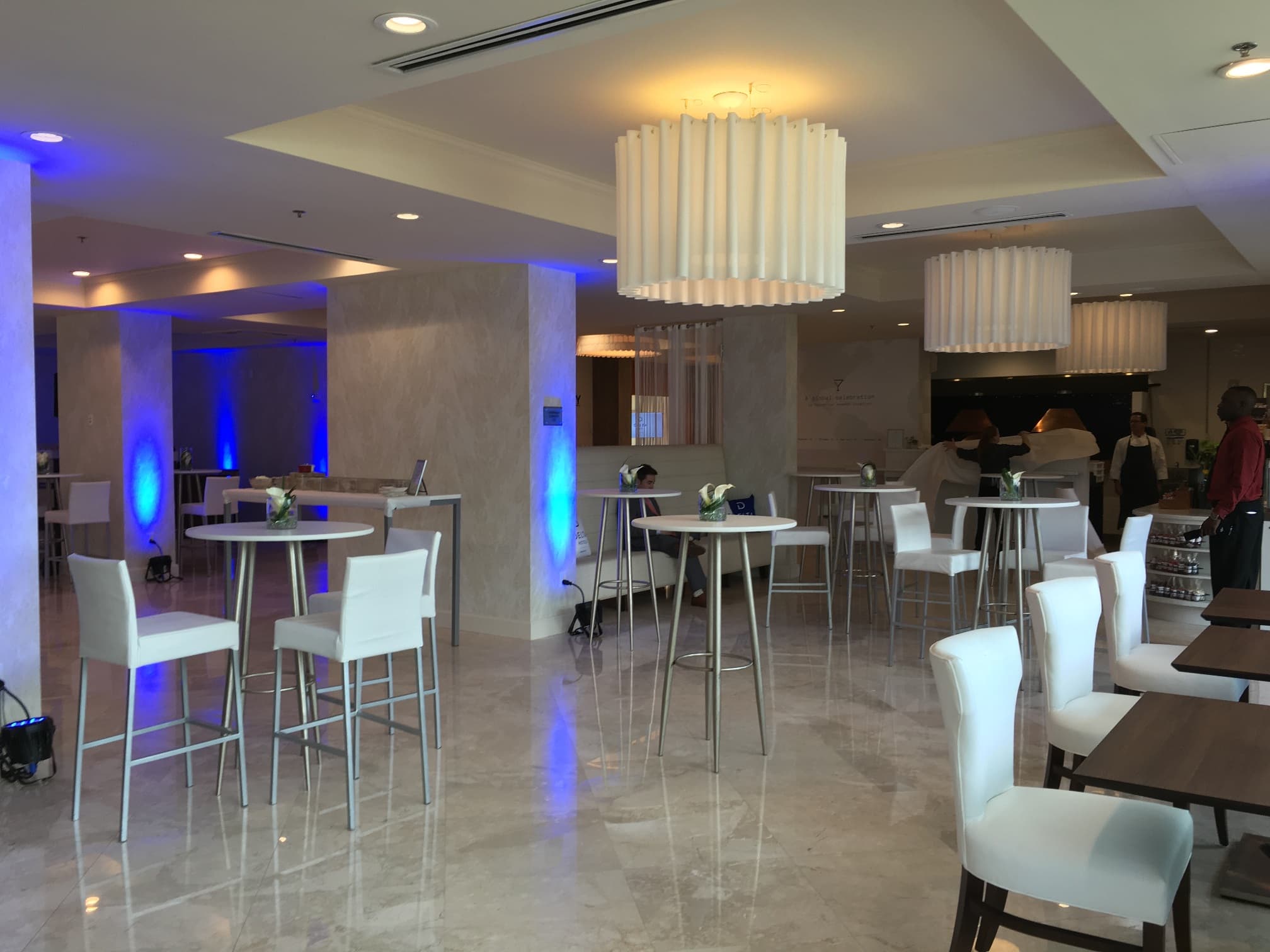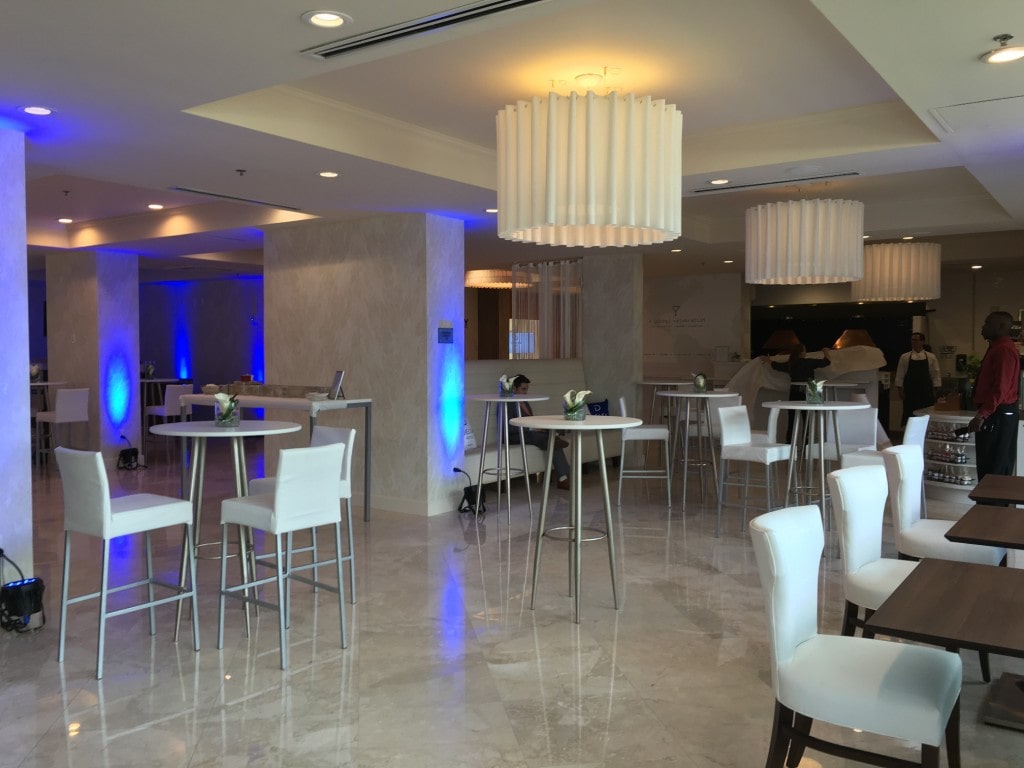 "Our guests want the most seamless leisure vacation possible. Our brand is known for being streamlined, dependable, pragmatic and clean," said Cahill. "Canada is one of the largest markets coming to Orlando and Florida, and Orlando is one of the most important travel markets in the United States. That's why we wanted to open our first resort outside of Canada in Orlando."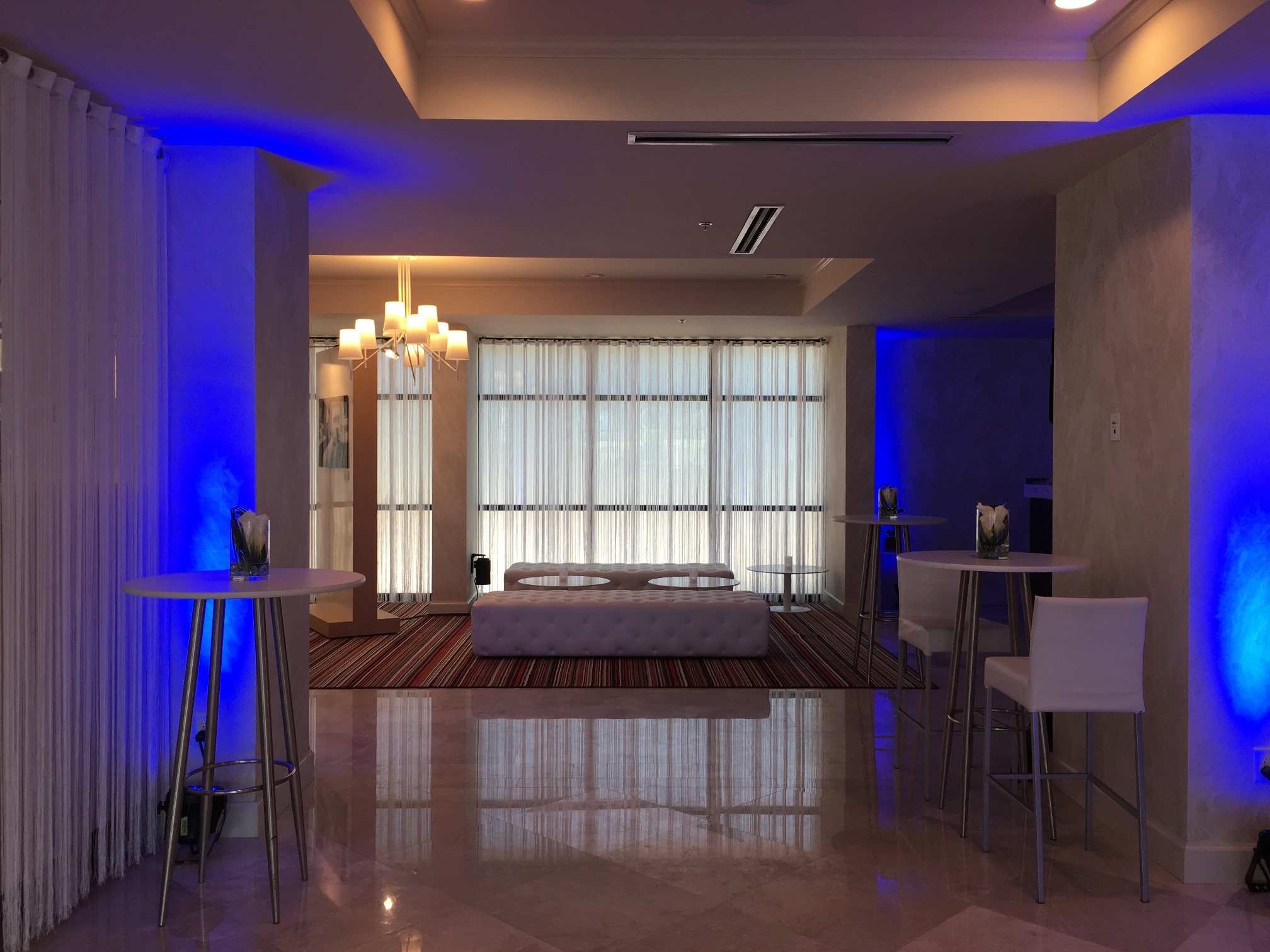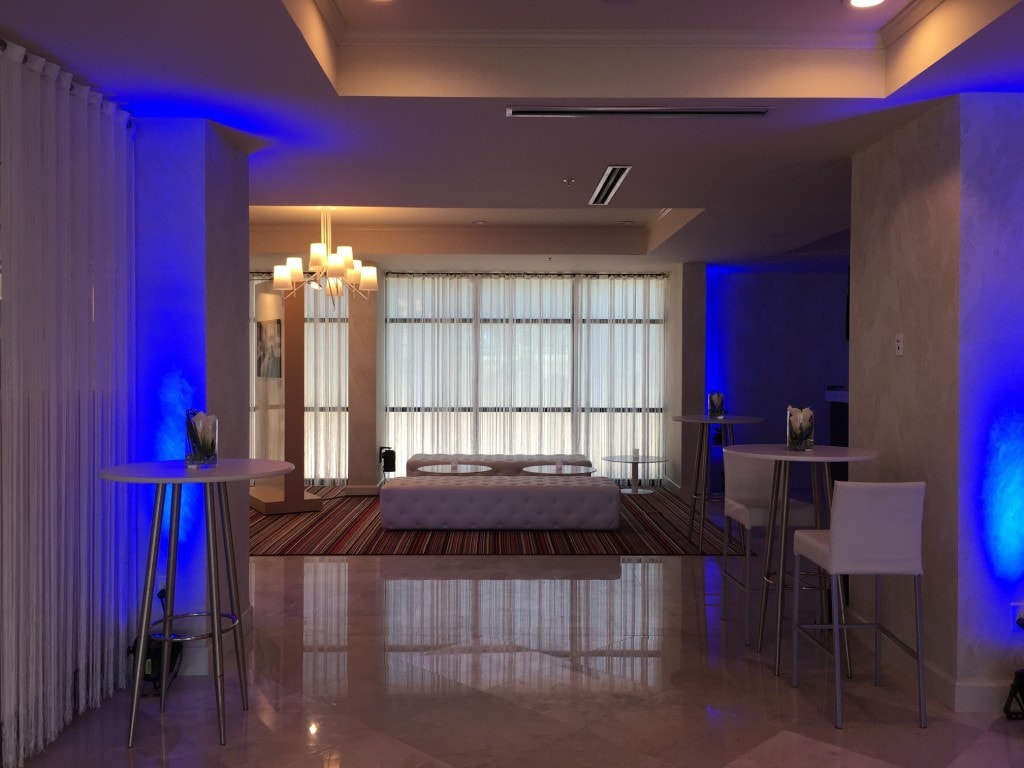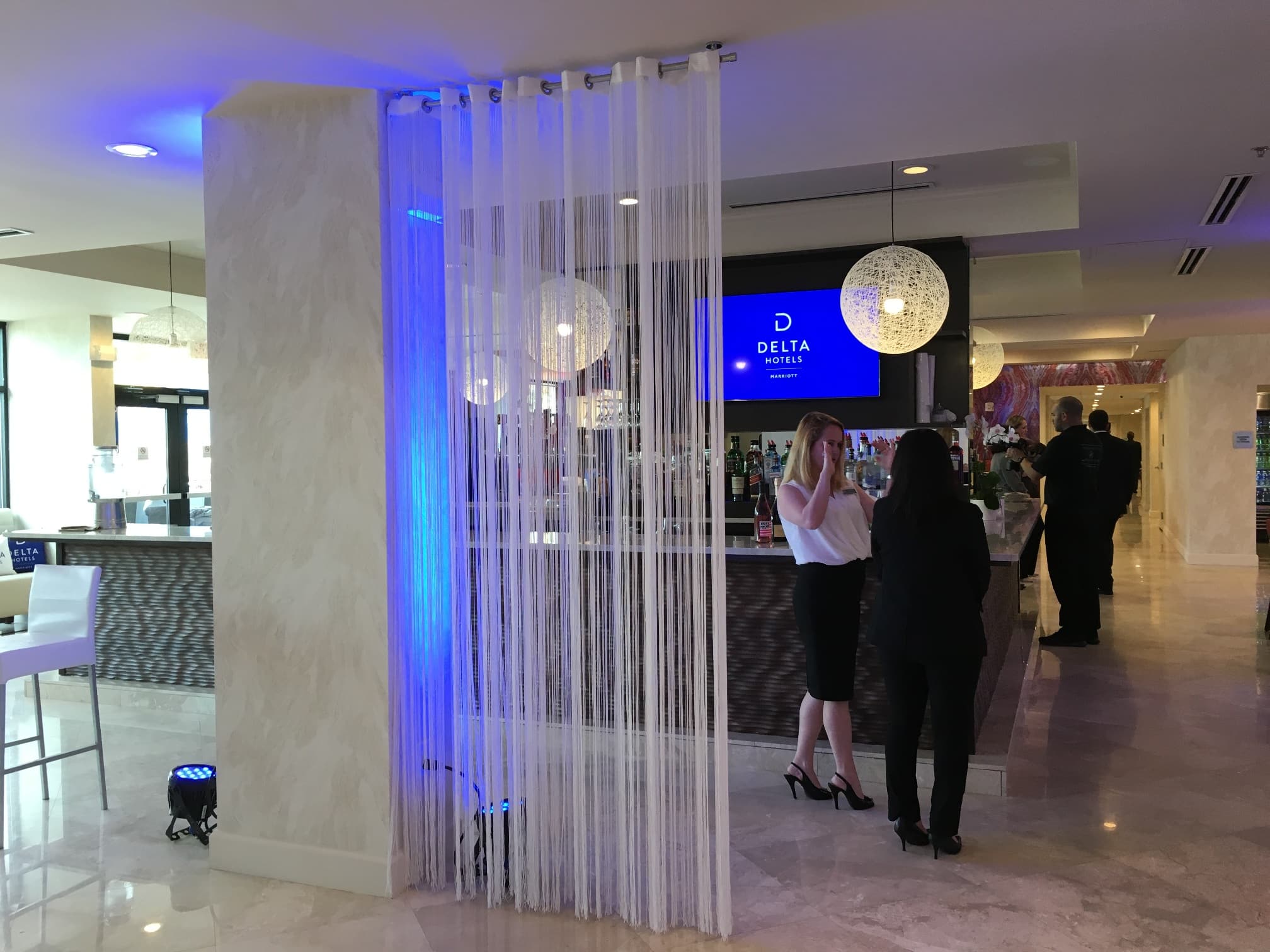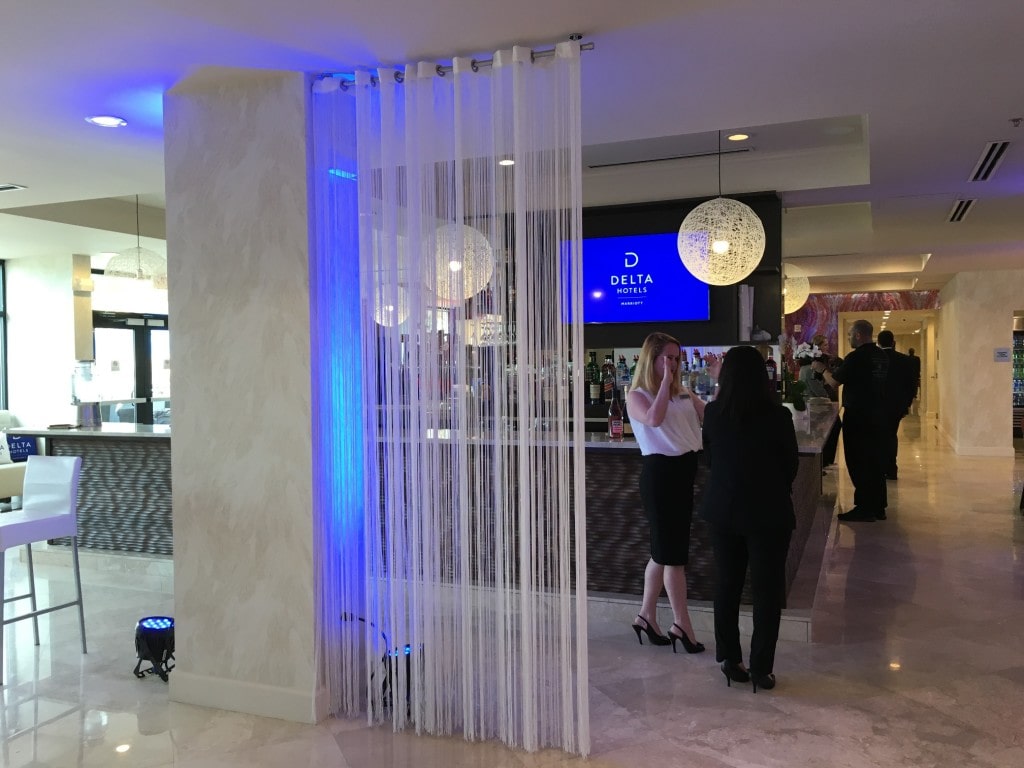 Among the most demanded amenities, according to Cahill, are a great bar, hair dryers that work really well, a pool, and easy access to plentiful luggage carts without having to negotiate getting them away from a bell captain.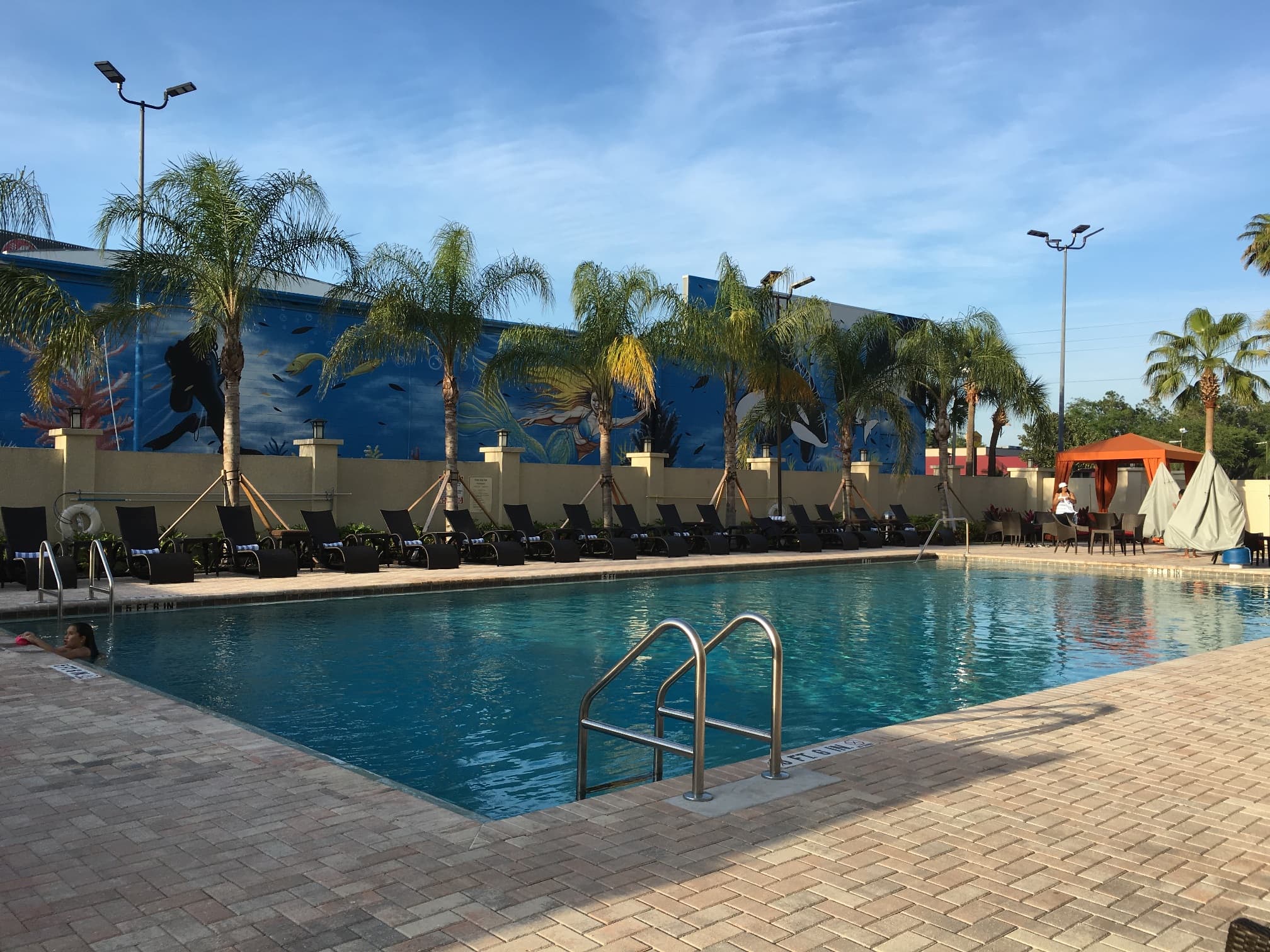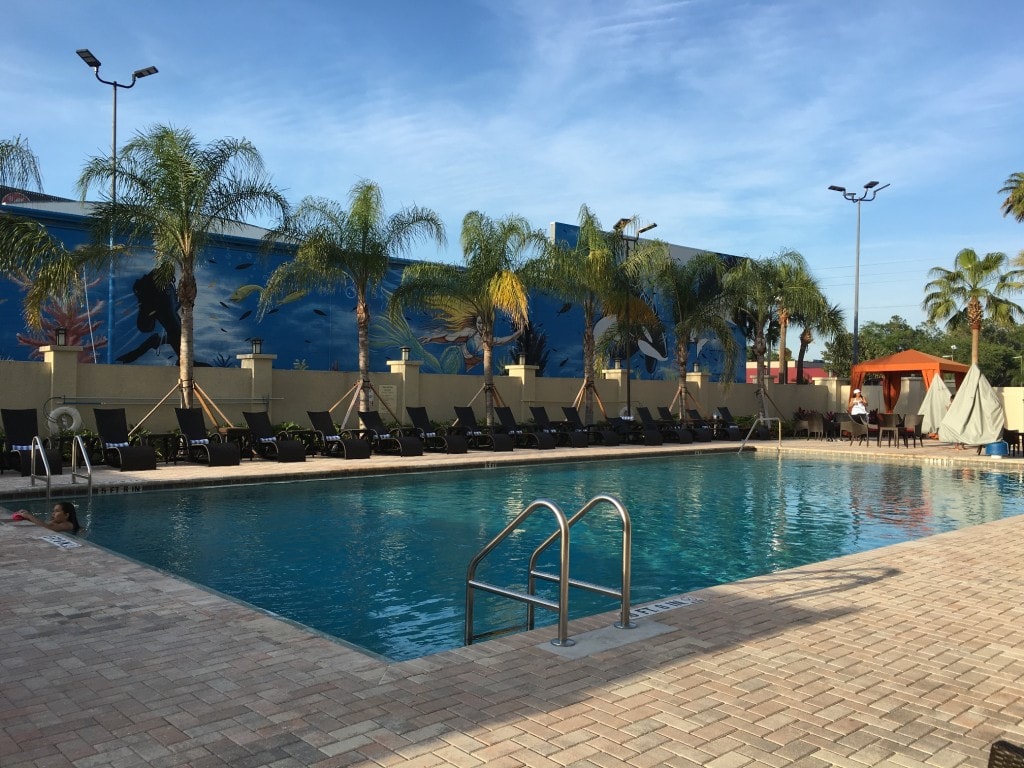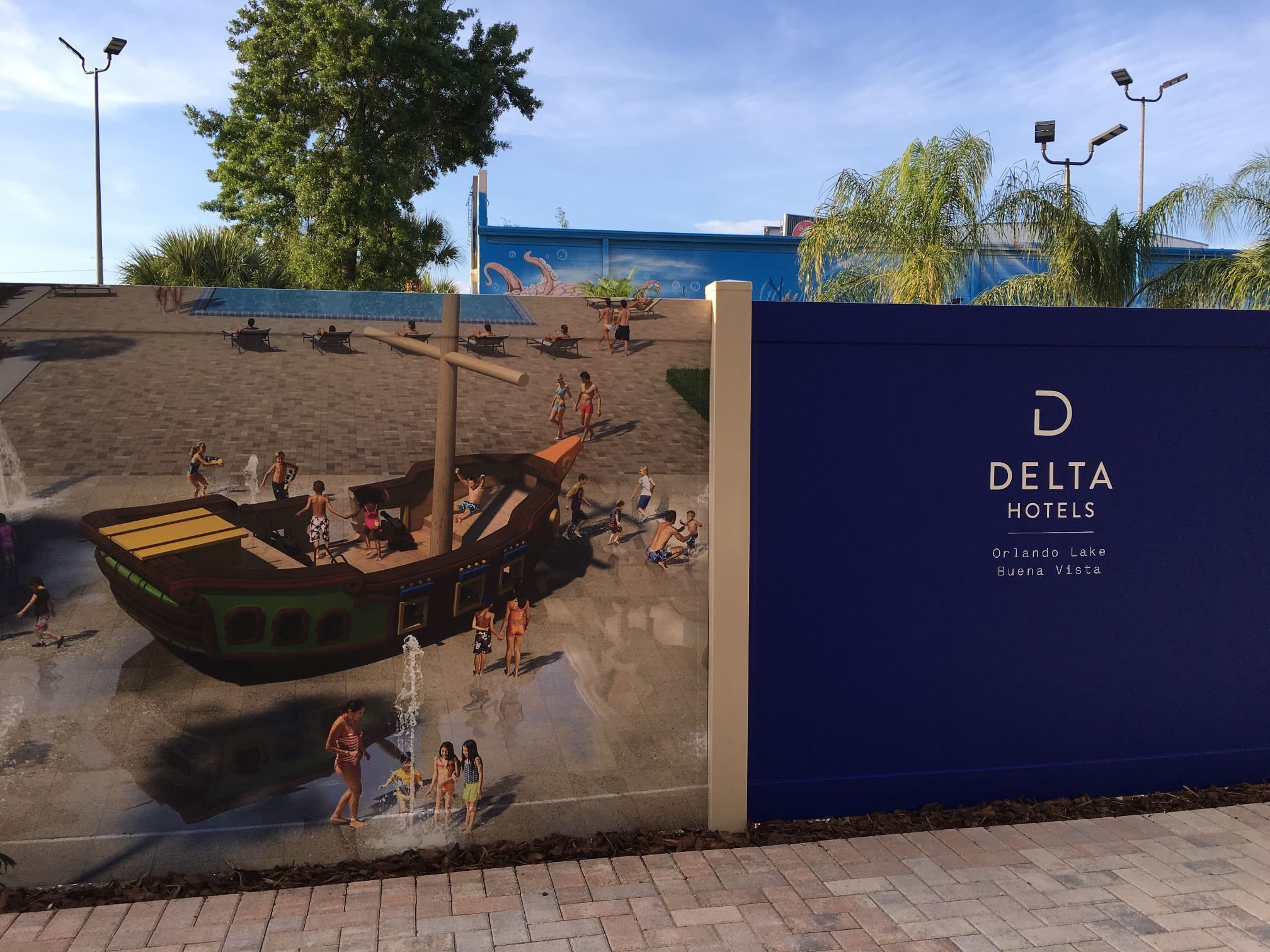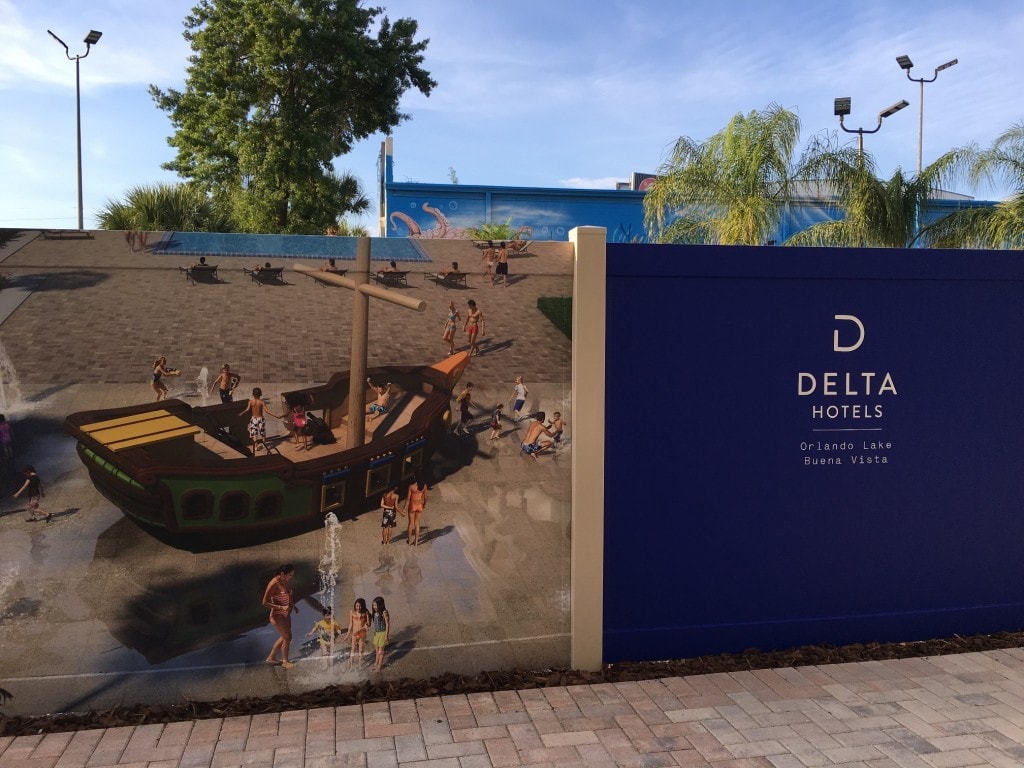 The bar is front and center in the hotel. Cahill said, "We know what our guests want. When they come back from the theme parks around 4 or 5 p.m., the kids want to go to the pool, and the adults want a cocktail." The hotel features easy access to both for families returning from days at Disney theme parks.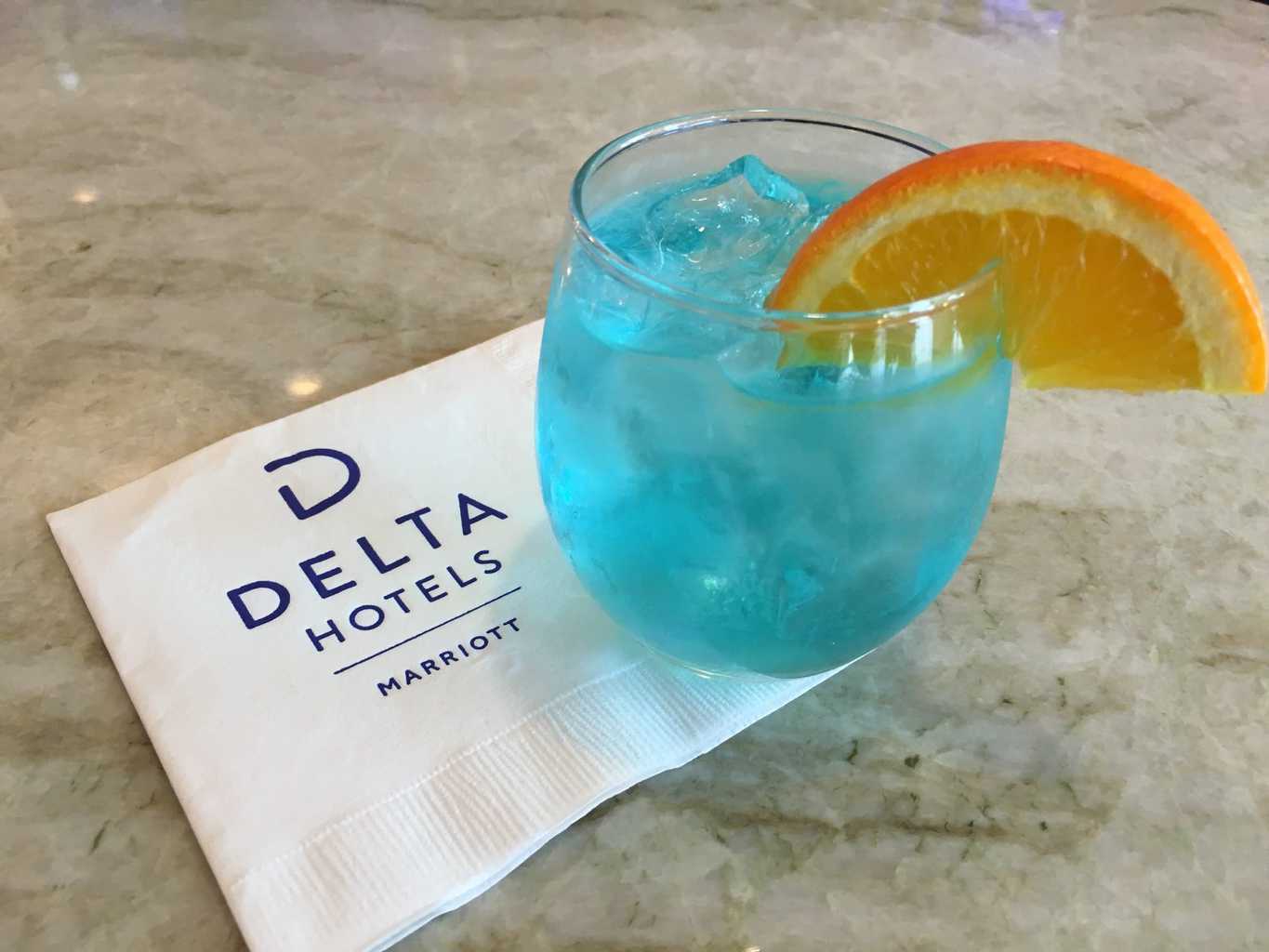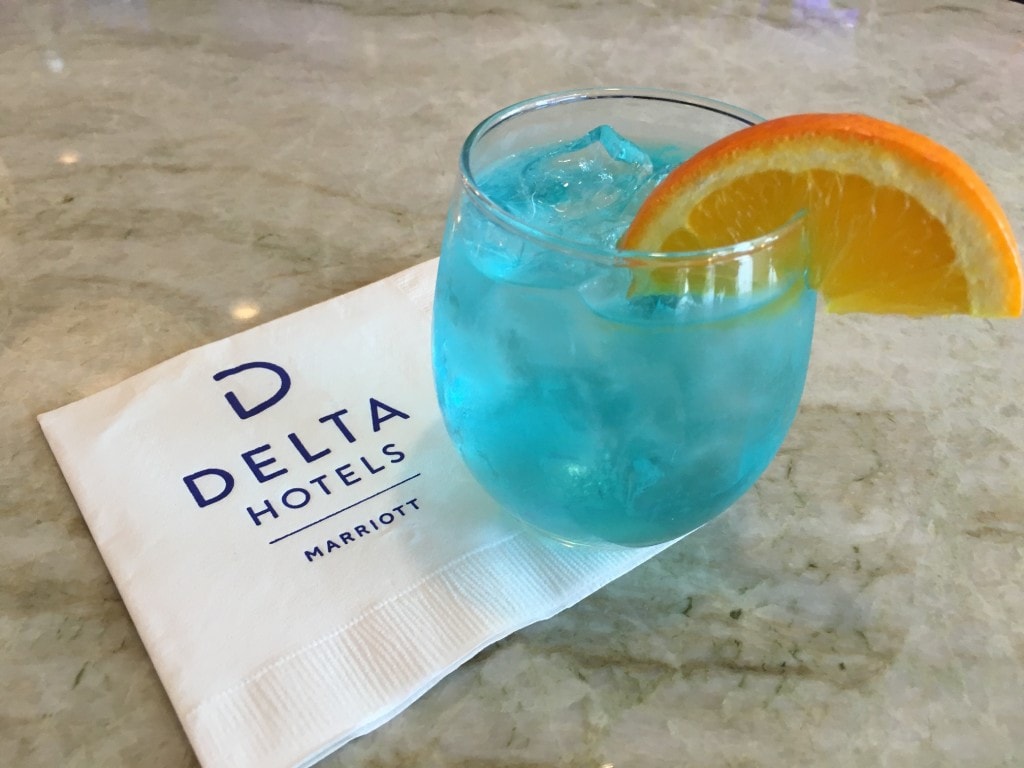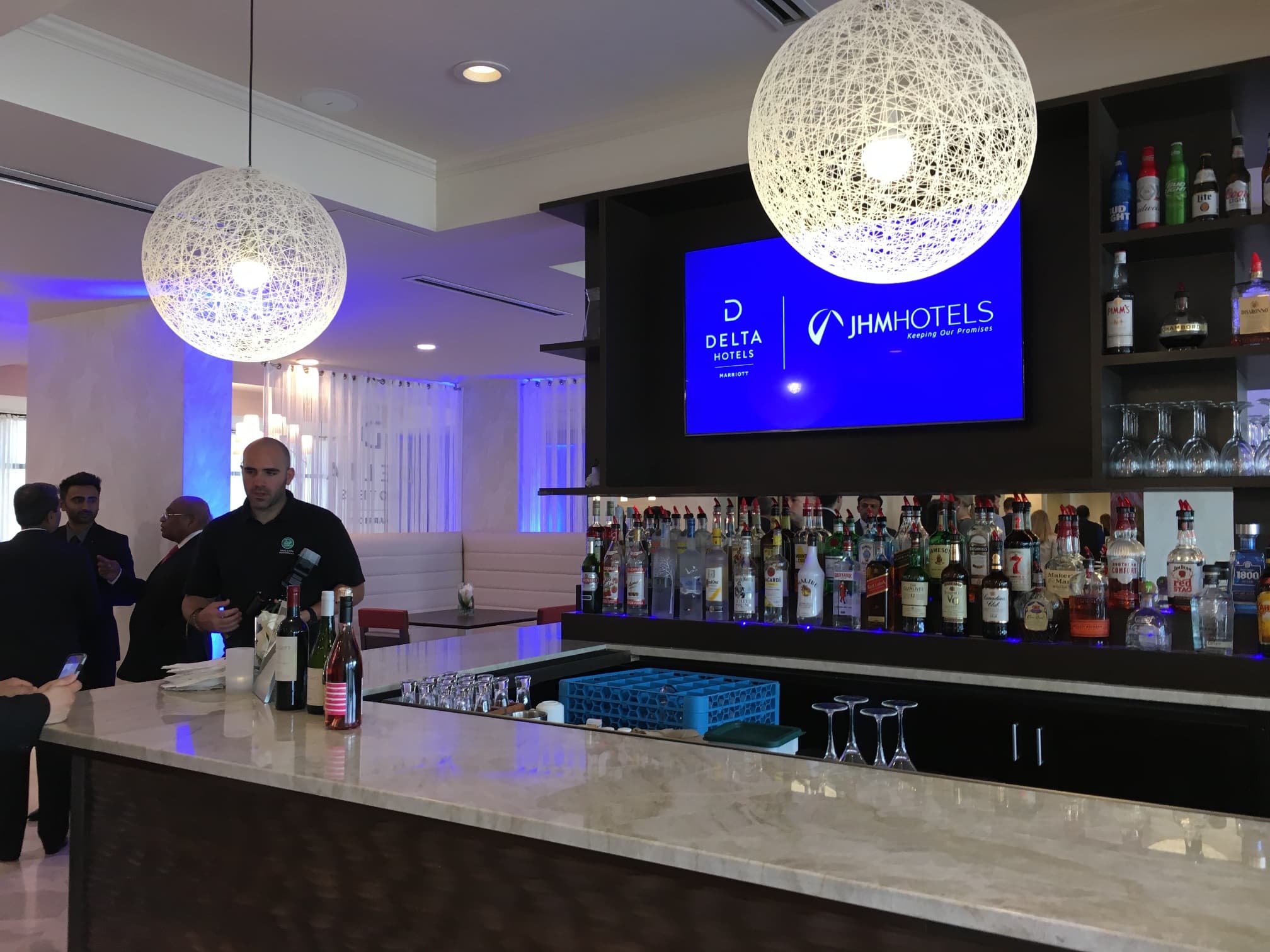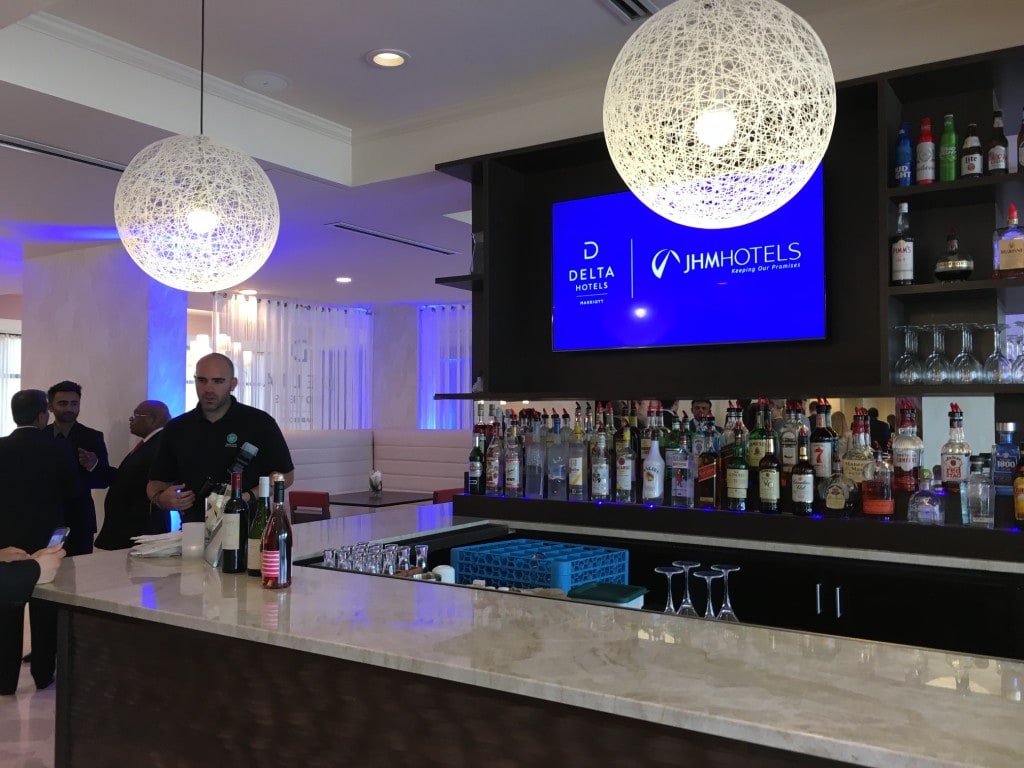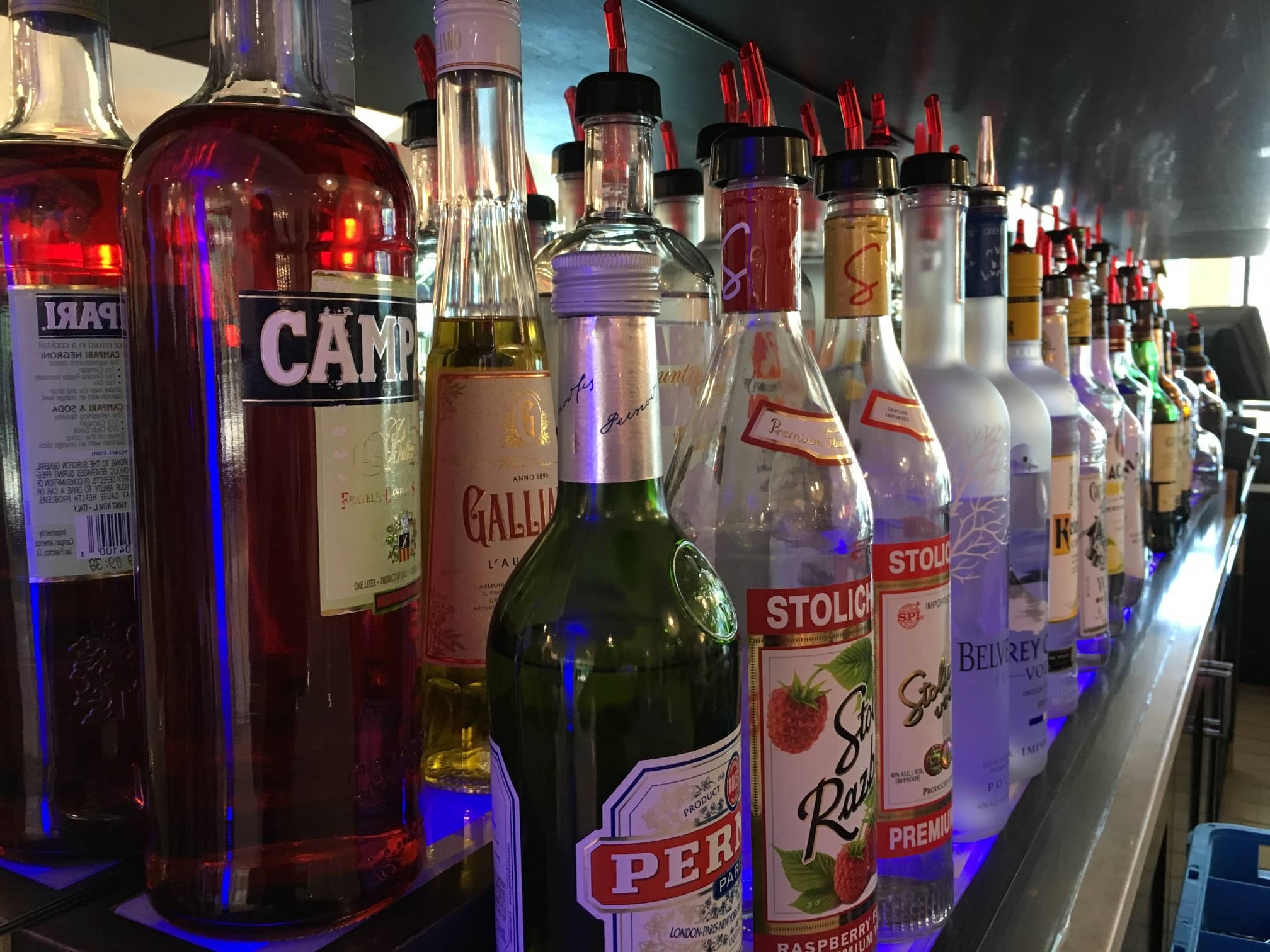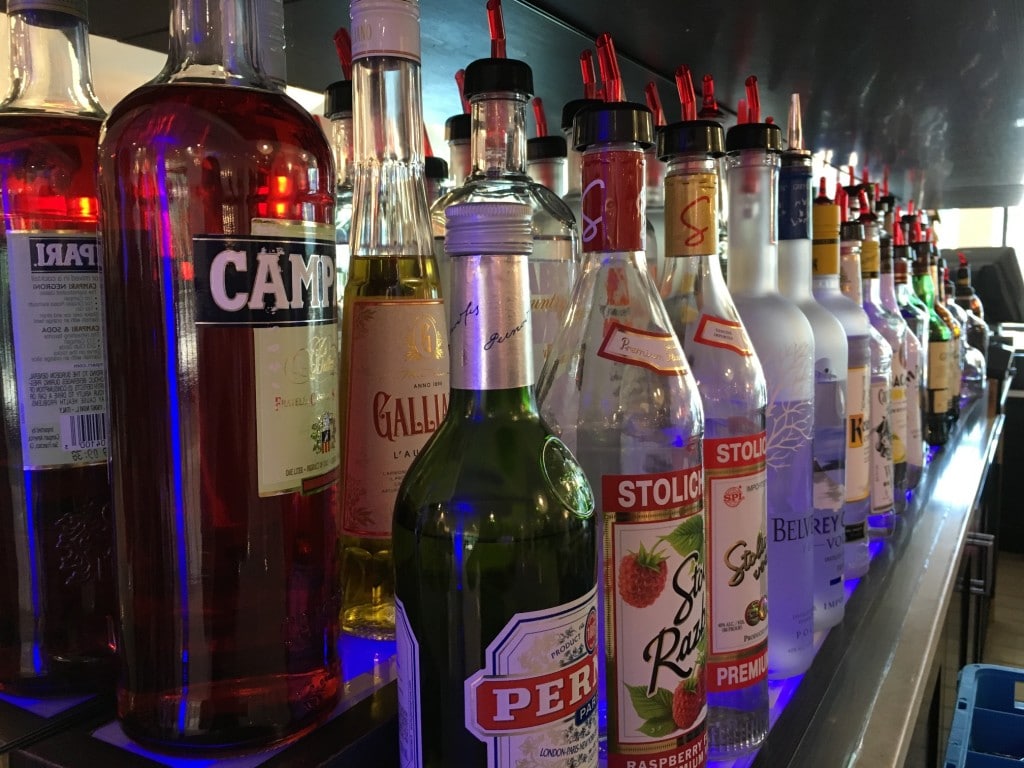 The D-Flats restaurant (featuring the best flat breads I've ever head, including Indian inspired flat breads), as well as a Market Pantry and Peet's coffee shop, offer food and drinks for guests.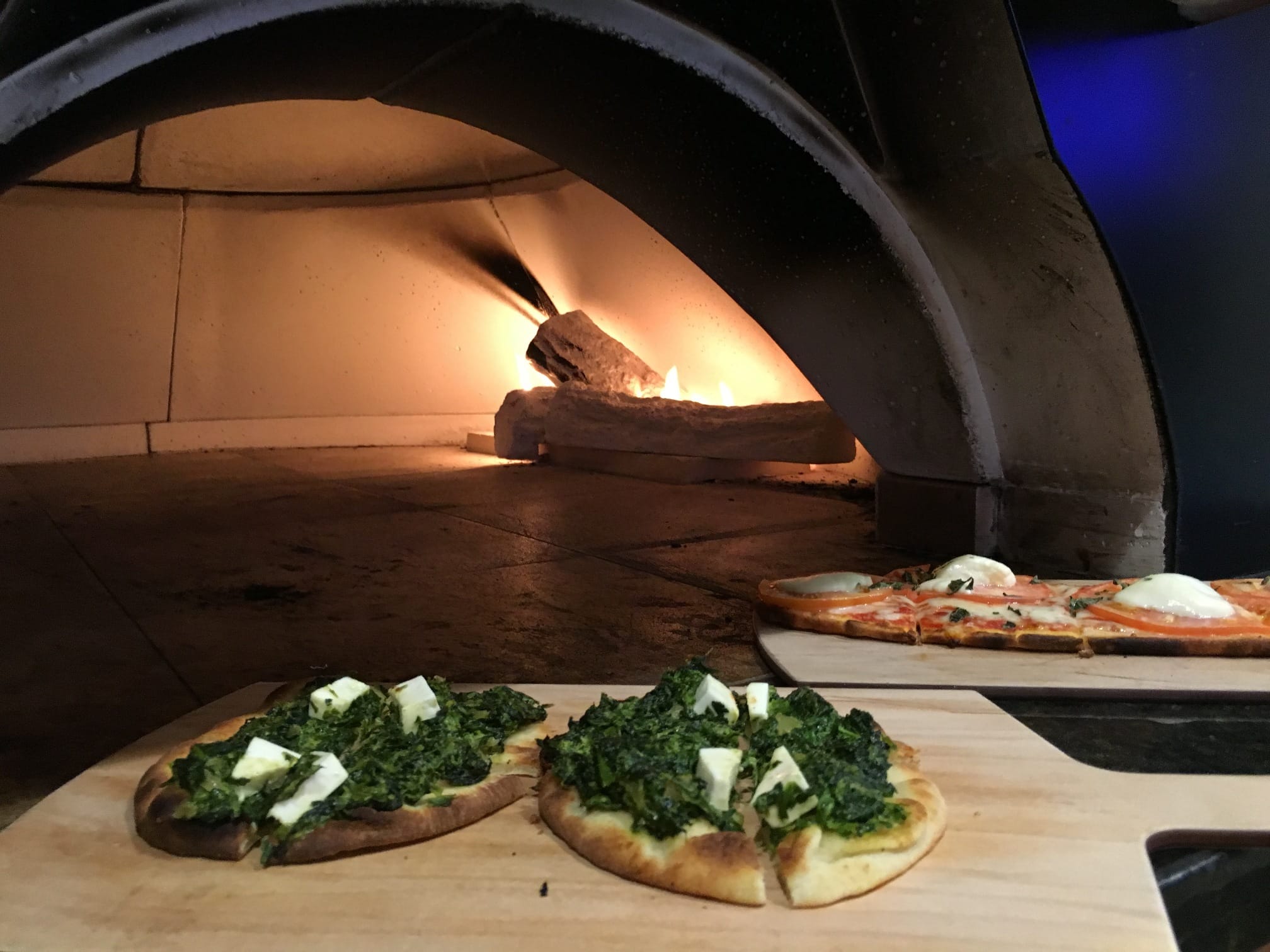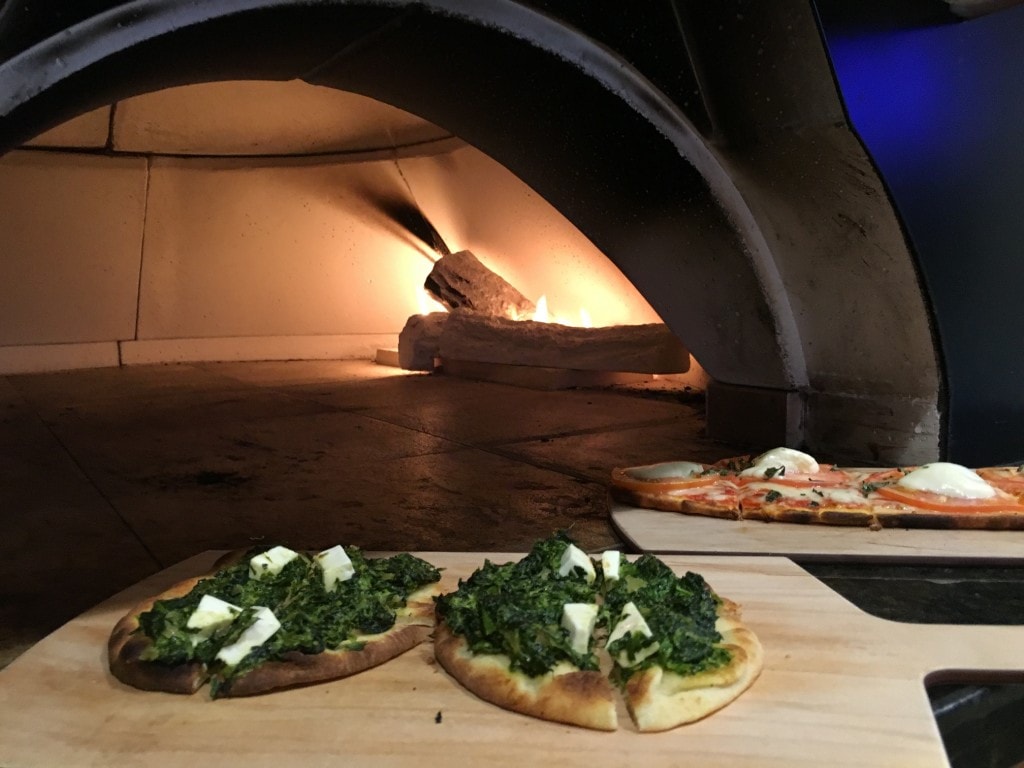 Other amenities include:
FREE WiFi in rooms and common areas
NO resort fees
Heated pool with cabanas, and a whirlpool
Fitness Center
Kids Zone with PlayStation 4, Wi U, Foosball and board games
Business Center
Complimentary coffee and tea in room
Mini refrigerator
Extra large safe
Room Service
100% Smoke Free
Self Parking ($15) and Valet Parking ($20)
Walt Disney  World Resort tickets sold onsite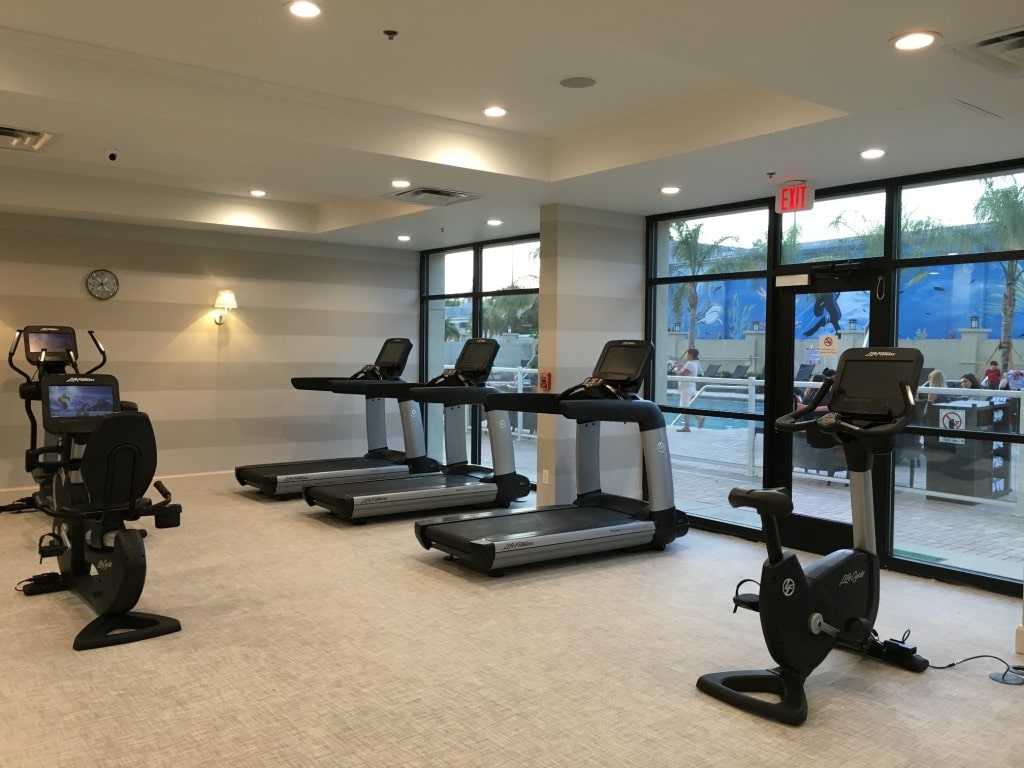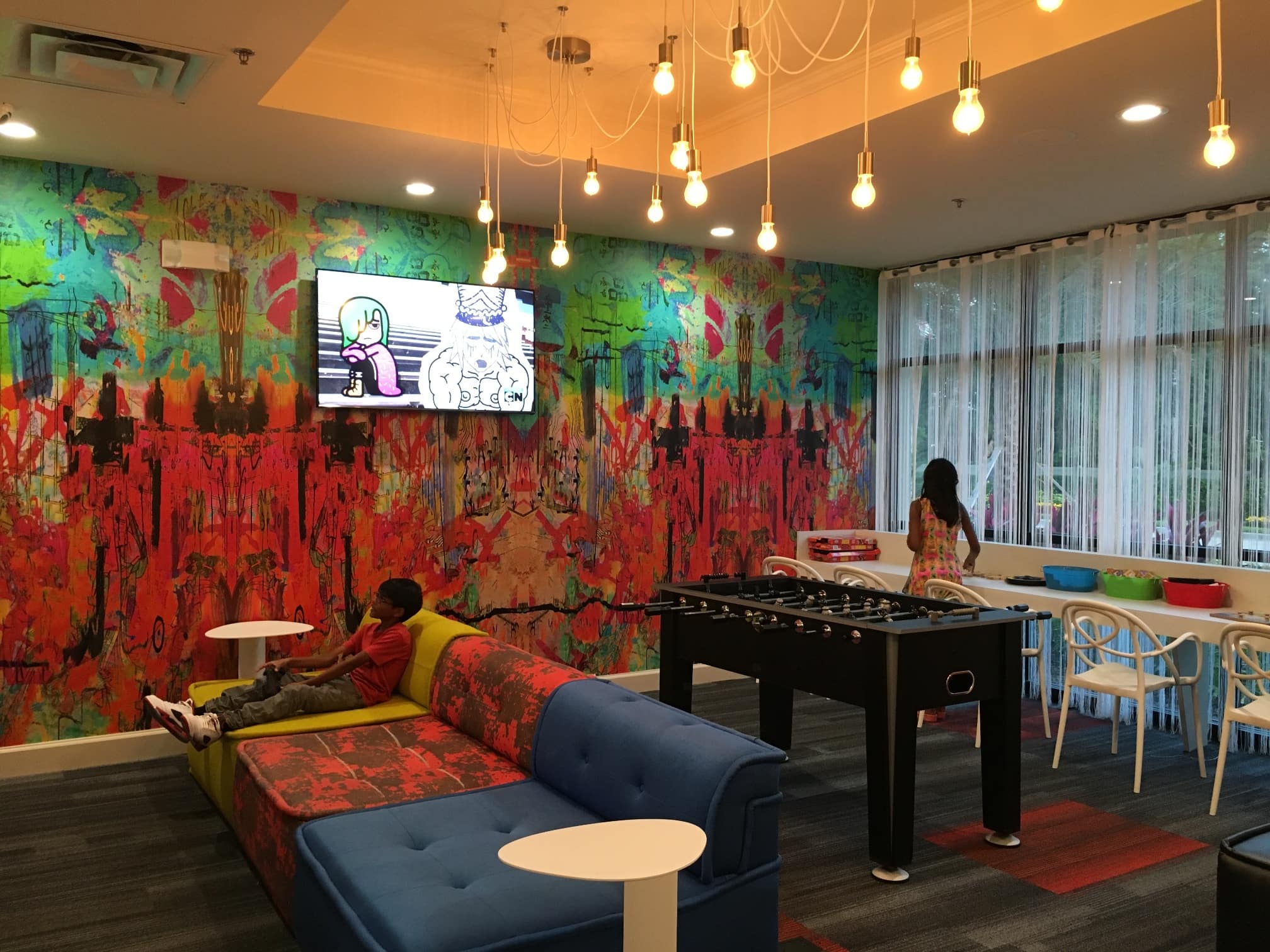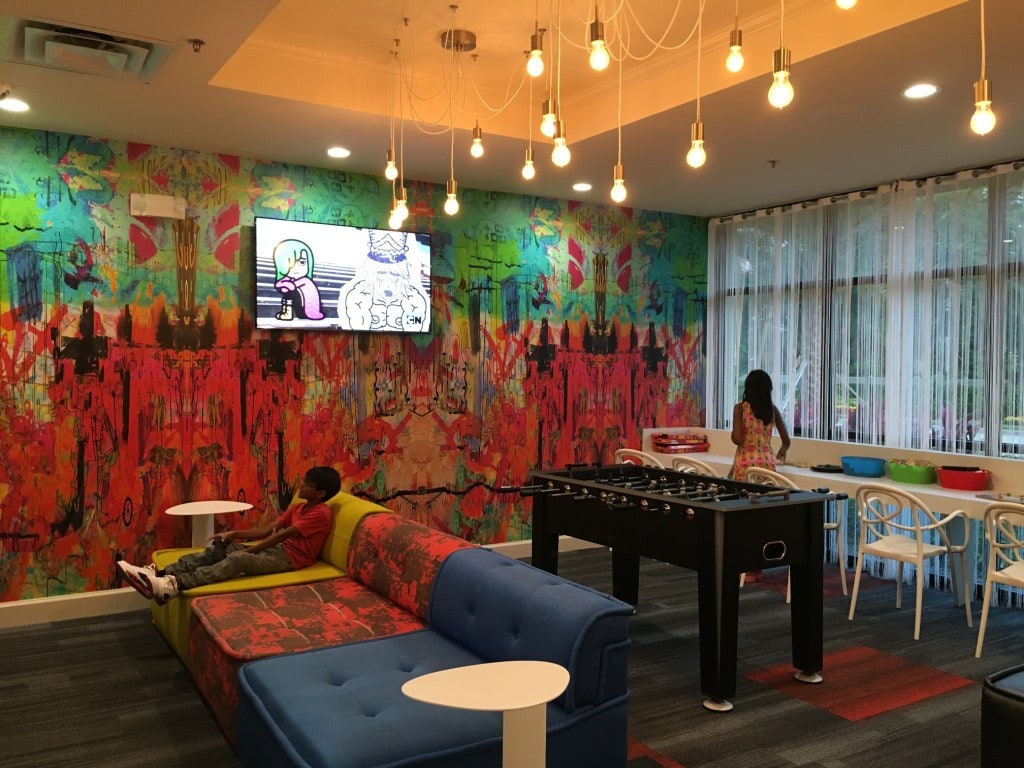 This is just the first of a major expansion of Delta Hotels into the United States and abroad. There will be 80 Delta Hotel locations opening in the United States, as well as 12 in Europe and 3 in Shanghai, China.