A new Disney Drone Show has debuted over the skies of Disney Springs at the Walt Disney World Resort. The Christmas themed show is called "Starbright Holidays – An Intel Collaboration."
See our video here:
"Starbright Holidays – An Intel Collaboration" marks the first time a show-drone performance of this scale has ever been performed in the United States.
It features 300 Intel Shooting Star drones in a choreographed aerial performance set to holiday-themed music.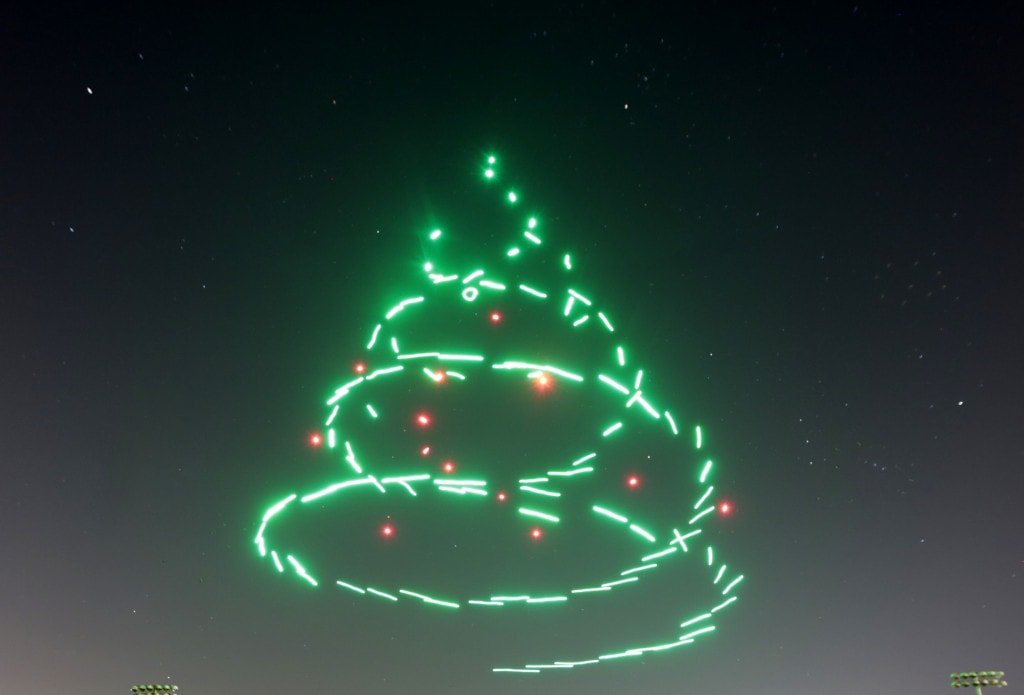 The Disney drone show also marks the U.S. public debut of the Intel Shooting Star drone – a new type of unmanned aerial vehicle (UAV) specifically designed for entertainment purposes such as festivals, air and light shows.
Innovative Intel® Shooting Star™ drones are super light and designed for customizable commercial entertainment light shows.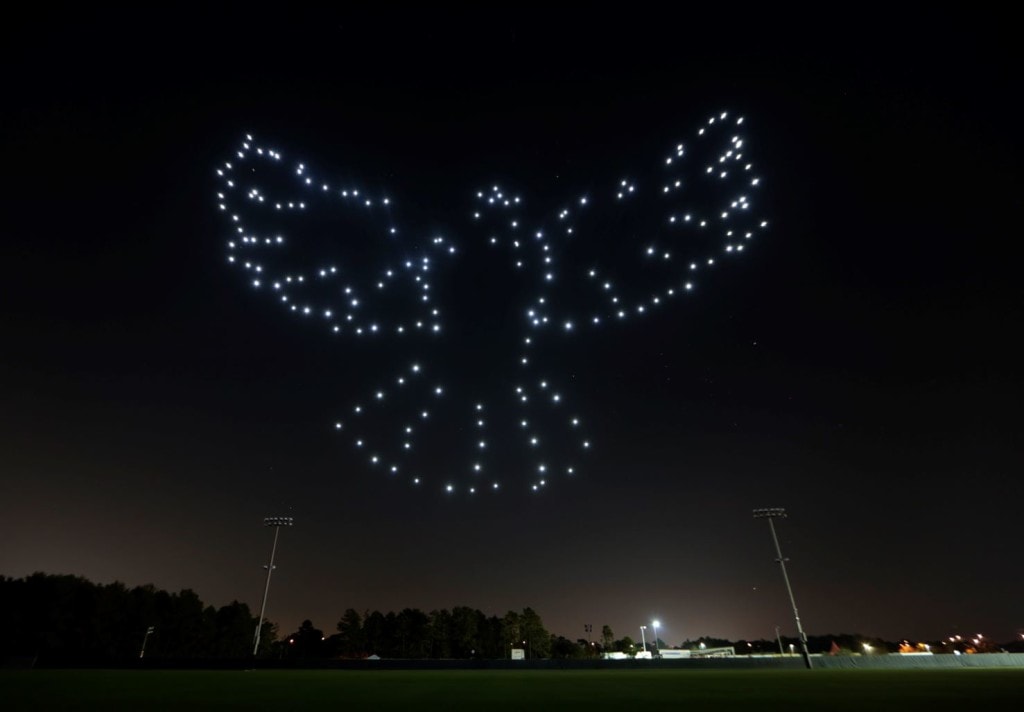 Related Posts:
Set to classic holiday music, the first-of-its-kind light show is a heart warming display of traditional Christmas sights using the latest in technology.
The Intel Shooting Star drone weighs less than a volleyball and is composed of a Styrofoam body and plastics.
Built-in LED lights can create more than FOUR BILLION color combinations on the quadcopter.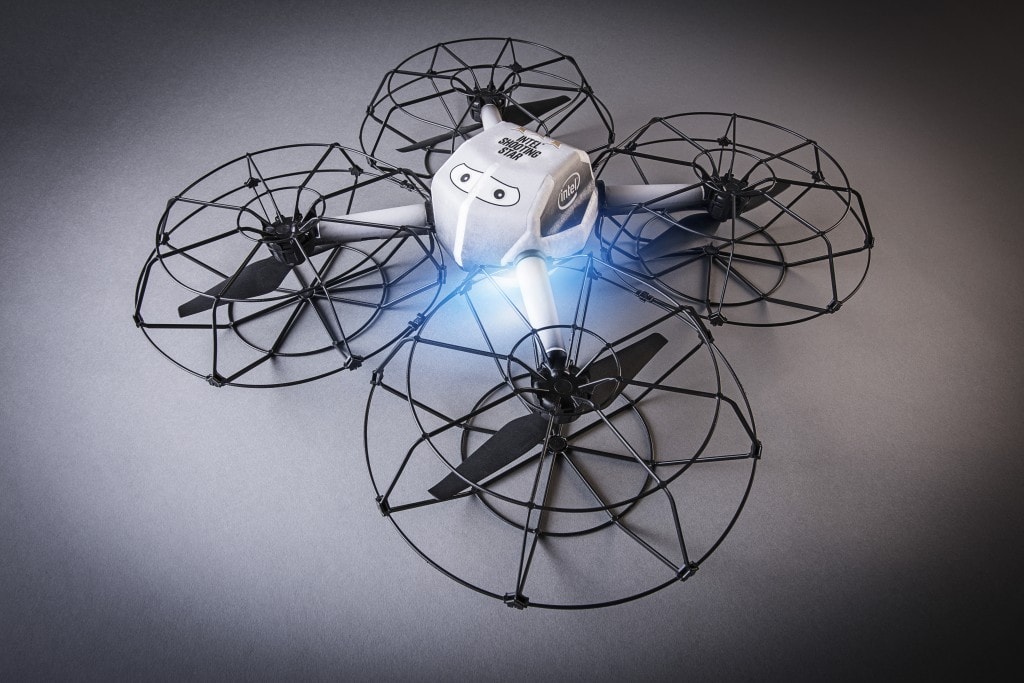 "We are excited to work with Walt Disney Imagineering to bring a fresh and innovative approach to its world-renowned light shows," said senior vice president and general manager of Intel's New Technology Group, Josh Walden. "Together, we worked to tackle a new frontier in entertainment, picturing the sky as our canvas and flying lights as ink."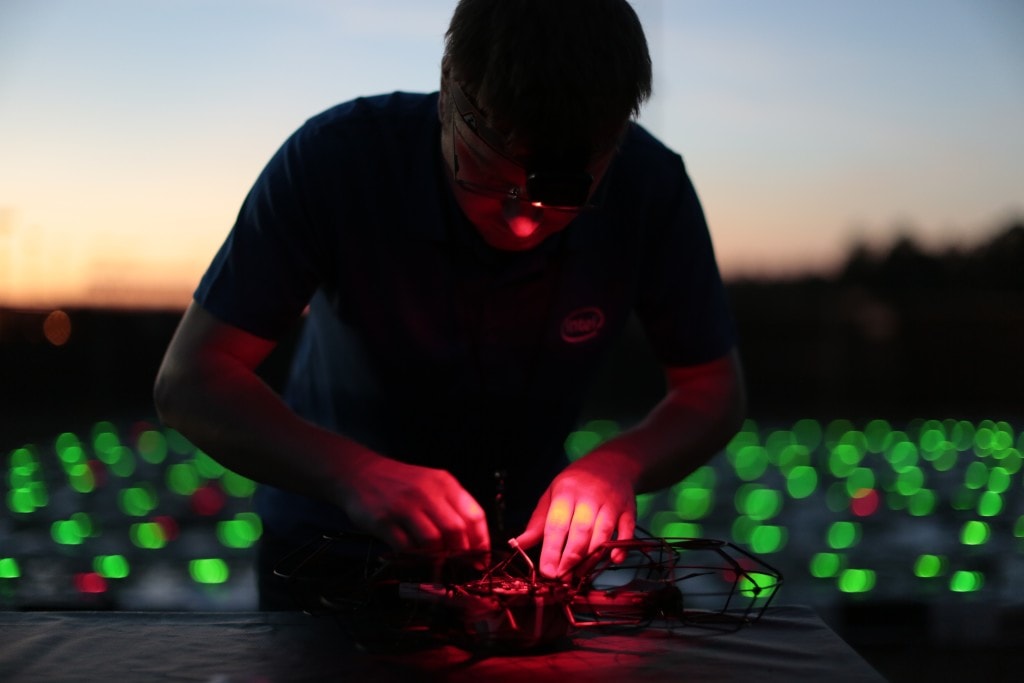 "We are thrilled to collaborate with Intel on this exciting entertainment experience," said Jon Snoddy, Walt Disney Imagineering Research & Development Studio Executive. "By combining our technological capabilities, we will be able to light up the sky this holiday season." Snoddy added, "At Disney, we are always looking for innovative ways to tell stories and create unexpected experiences. We're excited to invite guests to watch as we explore the possibilities of this remarkable new technology."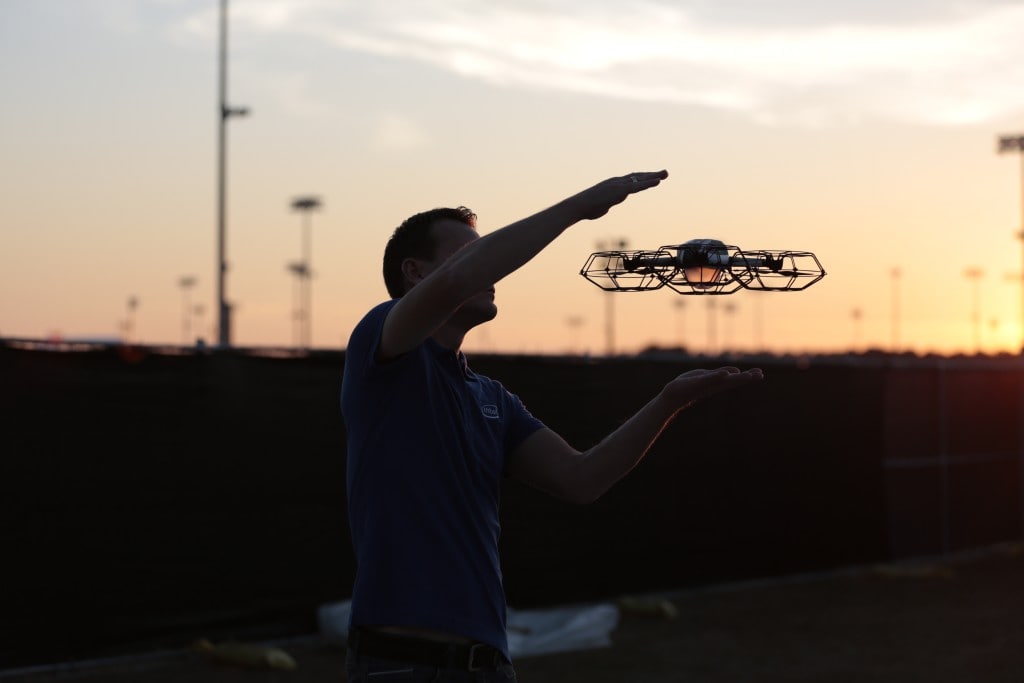 When combining the cutting-edge technology from Intel and the limitless creativity from Disney, the two companies were able to rethink what's possible and create an amazing new entertainment experience.
All 300 Intel Shooting Star drones can easily be controlled by one comptuer.
The "Starbright Holidays – An Intel Collaboration" show joins other holiday enhancements at Disney Springs, including a brand-new Christmas Tree Trail, special seasonal entertainment, meet and greets with Santa, and festive decor throughout all four neighborhoods – Town Center, The Landing, West Side and Marketplace.
Check out these other vintage Disney experiences: