After leaving a life of RVing for a year and moving back into a condo, we needed a new bed. Not just wanted one but needed one. As in, we didn't own a bed anymore (except for a 4-inch foam slab masquerading as a bed in our fully furnished rental home). Buying a mattress online has become so much easier over the past year, so we decided to skip looking in furniture stores and order a bed online. Not wanting just a latex mattress, we were intrigued by the luxury hybrid DreamCloud mattress.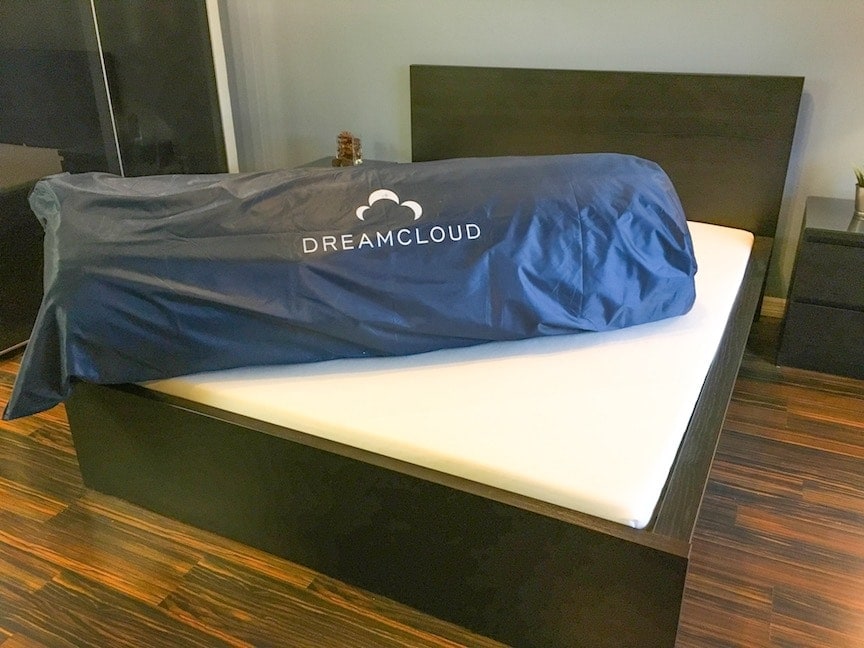 Buying a DreamCloud Mattress
I have got to tell you, DreamCloud offers absolutely one of the best trial periods in the bedding industry. You can try a DreamCloud mattress for 365 nights before deciding for sure if it's the right mattress for you.
Which made us feel comfortable in ordering a DreamCloud mattress.
DreamCloud is innovative in that it combines latex and memory foam, with traditional tufting and coils, in eight layers of the hand constructed bed with a cashmere top. Since my husband doesn't like pure latex mattresses, we thought this might be the answer to finding a more traditional bed but buying it in a non-traditional way.
Surprisingly, even with tufting and coils, a DreamCloud mattress can be rolled and shipped in a large bag.
DreamCloud is a relatively new mattress company, so we didn't find too many unboxing videos or reviews that were more than a couple months old.
With the extensive money back guarantee, though, we thought we'd take a chance and order the mattress online.
Once we did, we were surprised at how quickly it shipped! Even thought the estimated delivery time was a couple weeks, I was surprised when I got a shipment notice in just a few days.
DreamCloud Mattress Review
The DreamCloud Mattress truly did come way more quickly than we imagined. I think it was 2 weeks earlier than we had anticipated!
Which is awesome for when you really need and want a new bed, and don't want to wait for it!
An FYI – beds shipped via the mail are HEAVY. That's just the way it is. And the concentrated weight in an oblong duffel bag can make it difficult to pick up and move, especially if you have to bring it upstairs (like we did). So please plan ahead for that.
When we finally got it inside our house, opening the mattress was simple. We slid the outer bag off, and then unrolled the mattress covered in plastic.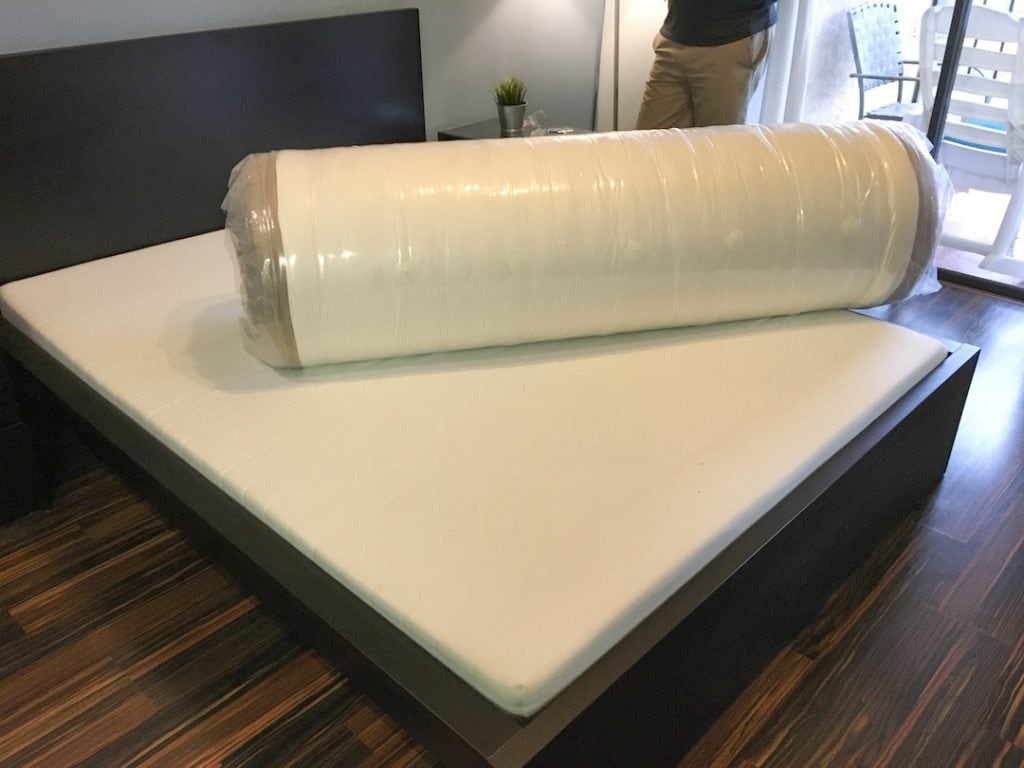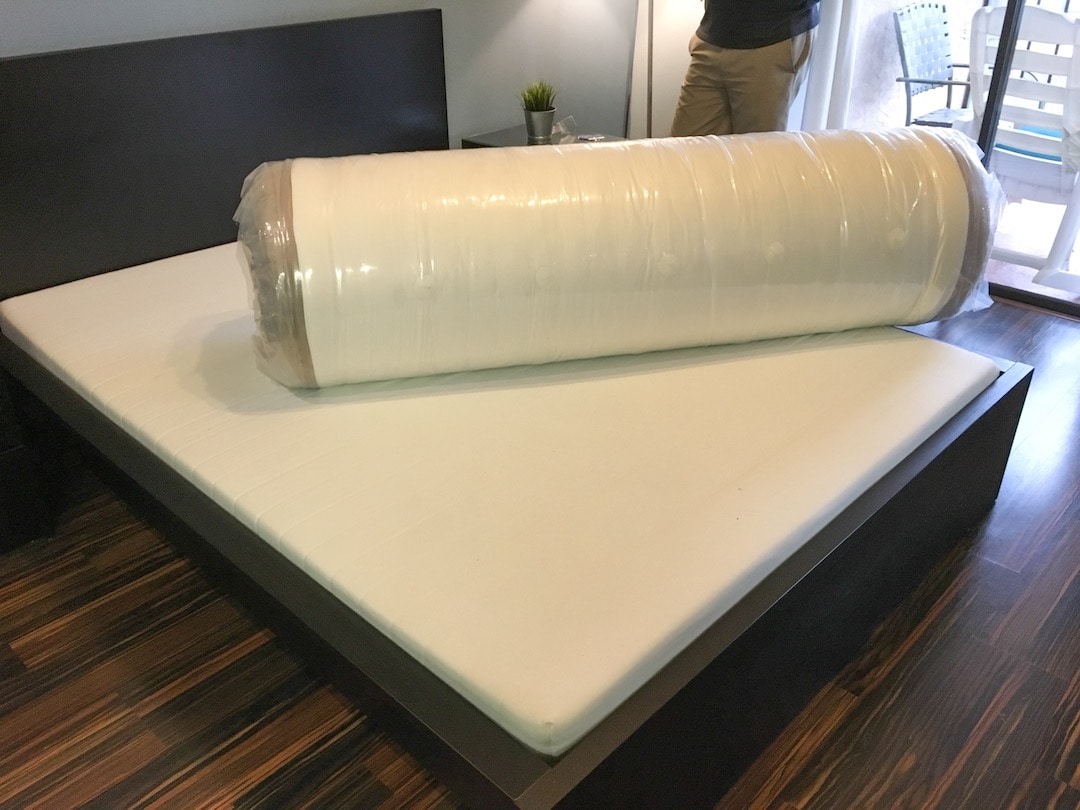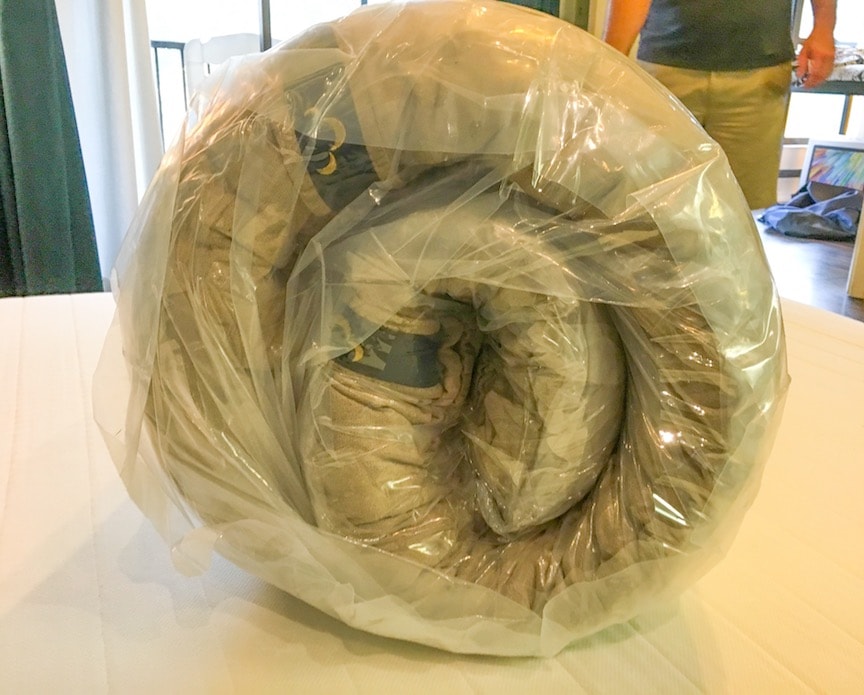 DreamCloud sends a special tool to cut open the plastic wrap without fear of cutting the mattress.
Once the plastic started being cut, the hybrid mattress popped up and started decompressing immediately. The mattress actually made quite a funny noise while popping open, similar to the sound of a pool toy losing it's air.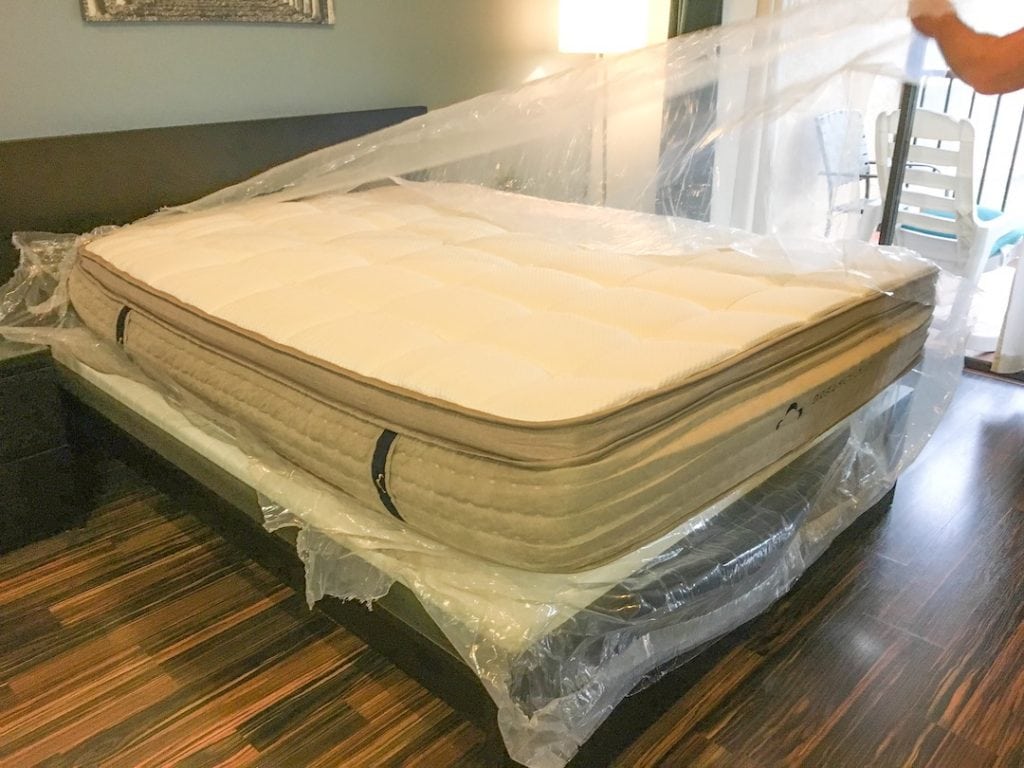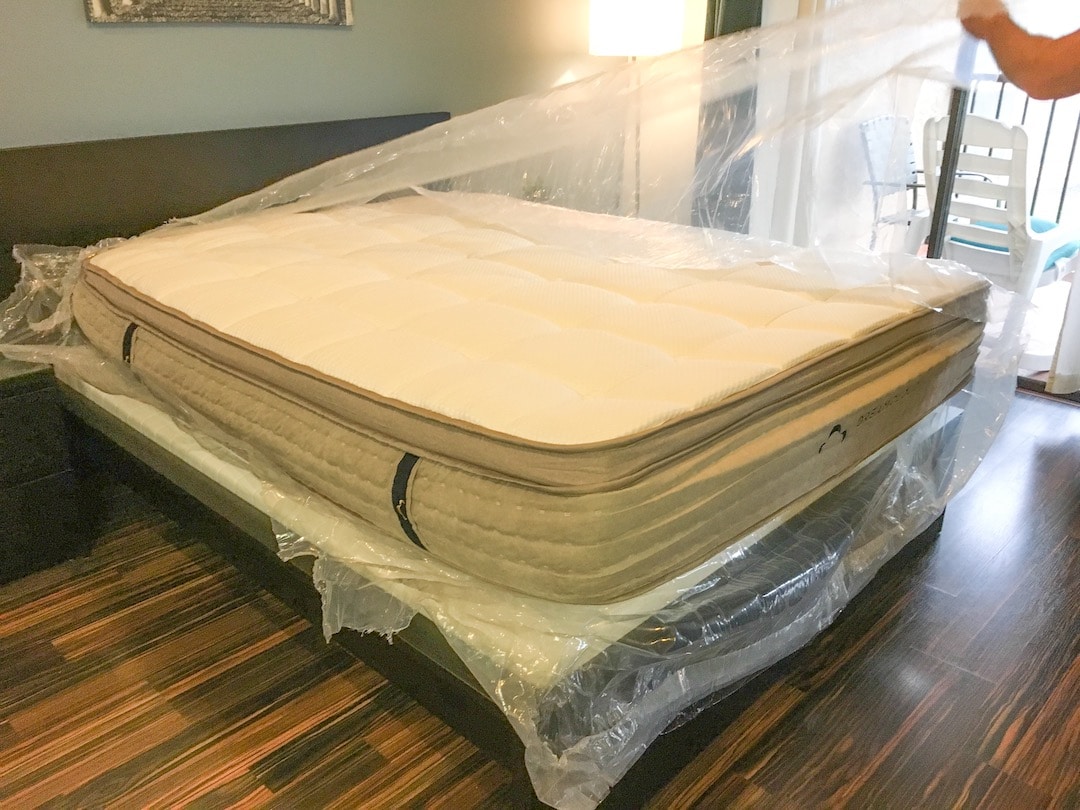 In just a minute, we had a brand new mattress ready to enjoy. Of course, it needed a few hours (ideally an entire day) to completely decompress and puff up to its full mattress thickness.
We're going to try out our DreamCloud mattress for a while, show you an unboxing video, and tell you what we think about it after weeks of sleeping on it. But we wanted to share some preliminary photos and information for anyone who is wondering about DreamCloud mattress.
Stay tuned!
Has anyone else ordered a DreamCloud mattress? What did you think?