Milk and cookies are the classic after-school treat. I mean, who hasn't come home after school and dunked cookies in a glass of milk while postponing doing homework? When you want the kids to enjoy a classic treat without so much mess (hello, milk drips across the counter tops……….) then these easy Milk and Cookies Popsicles are the perfect treat for your kiddos.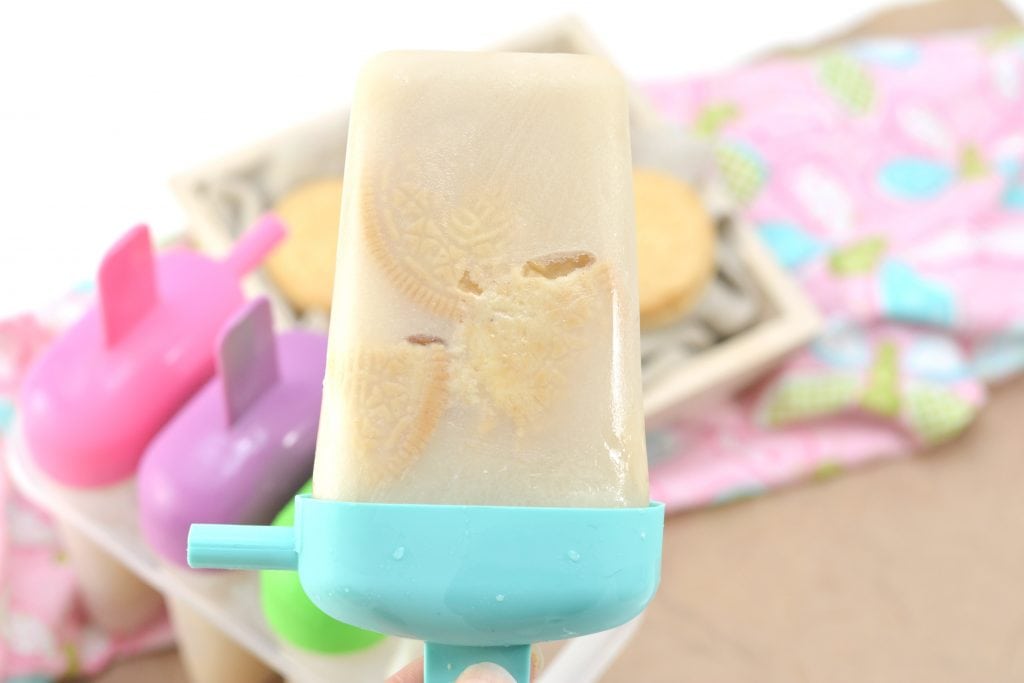 Whether it's summer or school time, kids will love these almond milk and cookies popsicles. They are just as perfect by the pool as they are for after school snacks.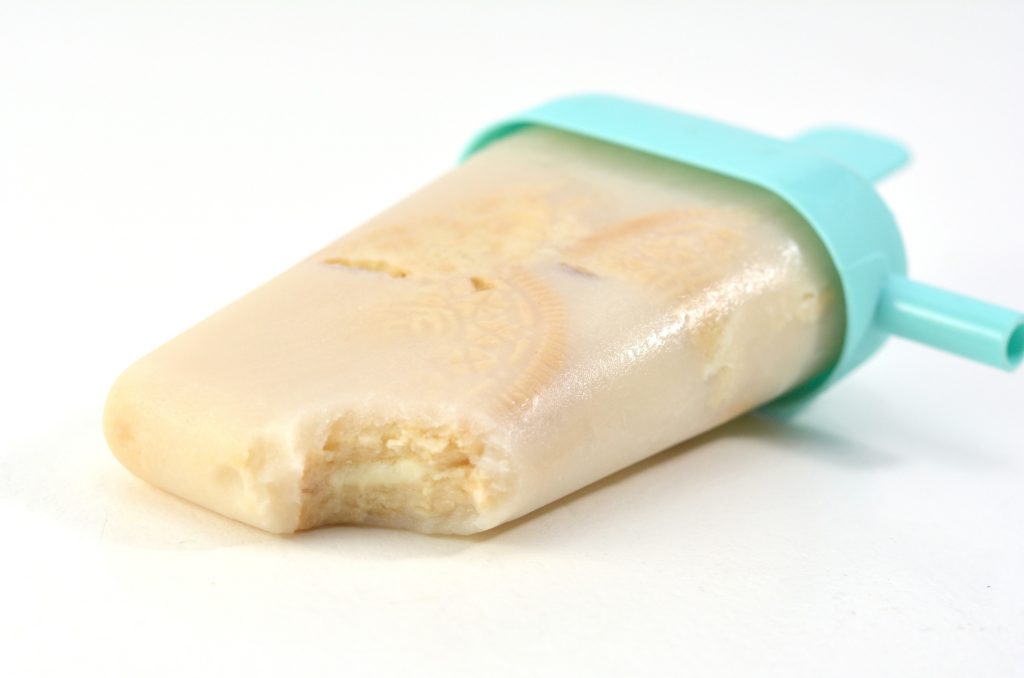 Make them completely dairy-free, too, by using dairy free cookies! We have heard conflicting reports about whether Golden Oreos are dairy-free or not (seems to depend on the factory where they are made), so we can't claim this milk and cookies recipe is 100% dairy-free. But if you substitute some dairy-free cookies like Classic Oreos (we've heard they are dairy-free, but be sure to confirm) or these dairy-free chocolate chip cookies (this brand is great!) then you can indulge without worry.
Milk and Cookies Popsicles
Ingredients:
¼ cup Sugar
2 tsp. Vanilla
Popsicle molds

Instructions:
Pour two cups of unsweetened vanilla almond milk into a blender.
Add sugar and vanilla. Blend until the mixture is well combined.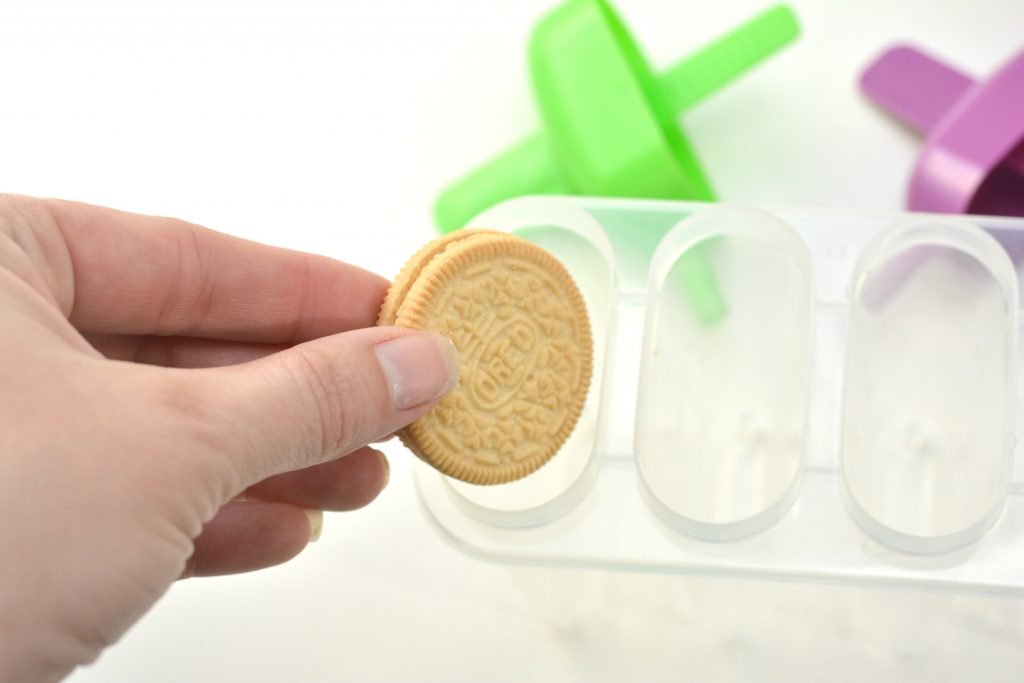 Place one whole Golden Oreo into the bottom of each popsicle mold.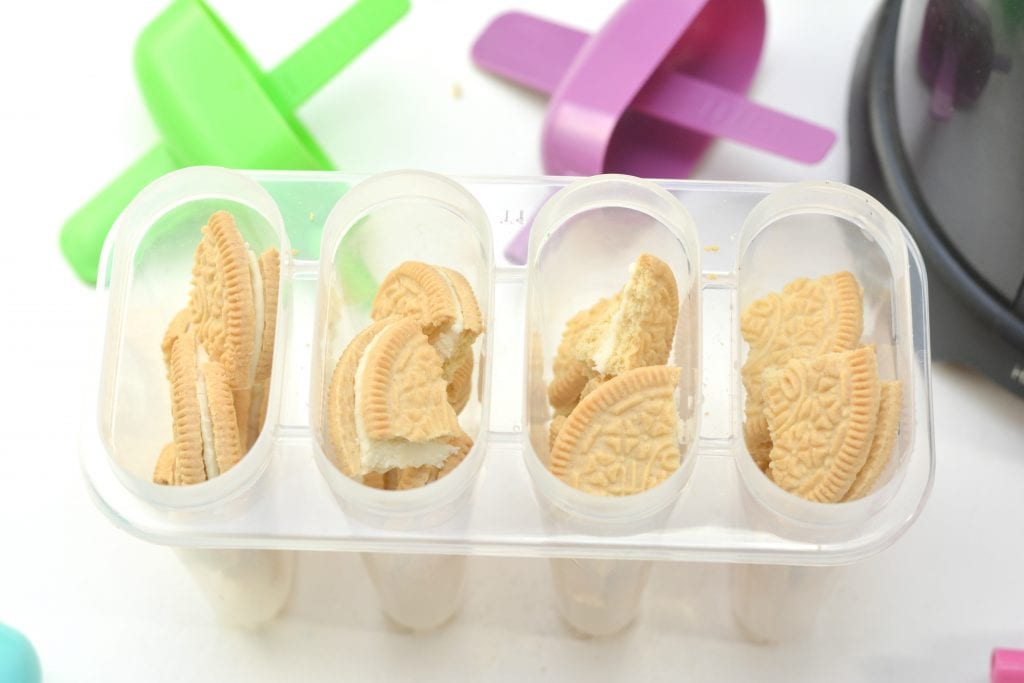 Break another Golden Oreo into fourths, and layer it the rest of the way to the top of each popsicle mold.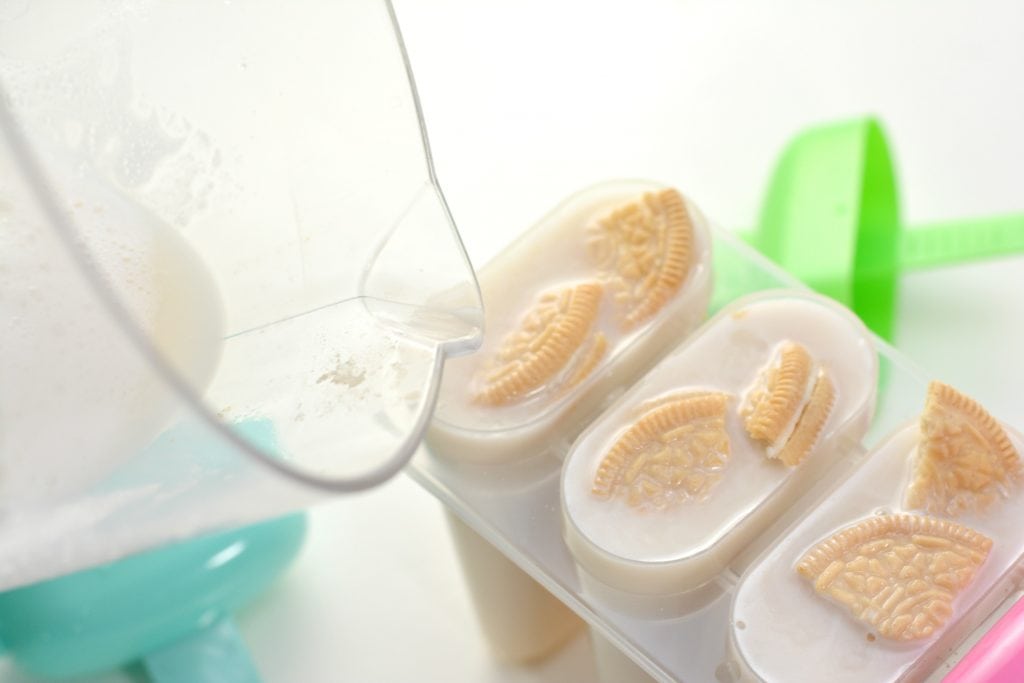 Pour your popsicle mixture into each mold to fill it to the top.
Place the tops on each of the popsicle molds.
Put the popsicles in the freezer for at least 5 hours.
When ready to serve, loosen the popsicles in the molds with some warm running water if needed.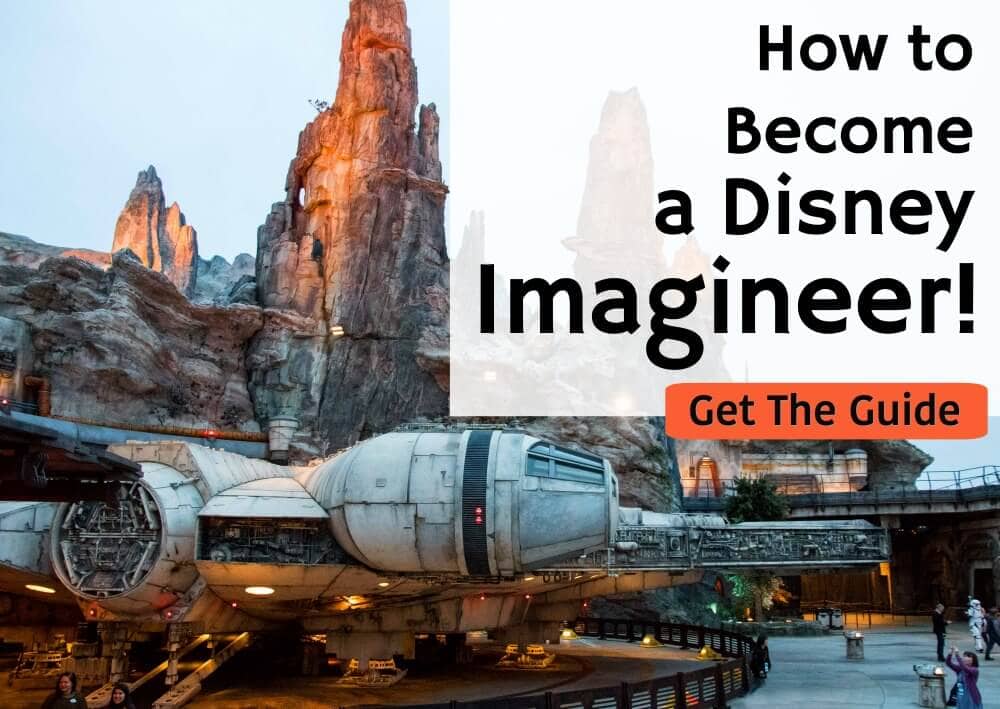 Like this kids snack recipe idea? Then you'll love our super easy Incredibles treats, Black Widow Snack Cakes or Captain America Shield No Bake Cookies.