Of all the emojis, perhaps the poop emoji is the most fun! That's why you see this funny (albeit a little bit gross) emoji on everything from pillows to pool floats. We thought it would be great to make some cute poop emoji cookies, too.
Instead of typical heavy, dark poop emoji cookies created with dark chocolate frosting (and resembling the real thing just a little too much), these poop emoji cookies are light, bright and airy.
They're perfect for a playful kids snack without being TOO gross!
FYI: Did you know that Walt Disney World used to have animal poop snacks? They were so gross that they got removed from the theme park in just a couple weeks. We've got the pictures (and they were shared in Time Magazine, The Daily Meal and more major websites!).
So follow these easy directions of how to make poop emoji meringue cookies. And don't be scared about making meringues. It's not complicated and you can do this!
Poop Emoji Meringue Cookies
Ingredients
4 large egg whites, at room temperature
¼ tsp cream of tartar
1 cup granulated sugar
¼ cup unsweetened cocoa
1 cup white candy melts
1 tsp coconut oil
4 tbsp ready-made vanilla buttercream icing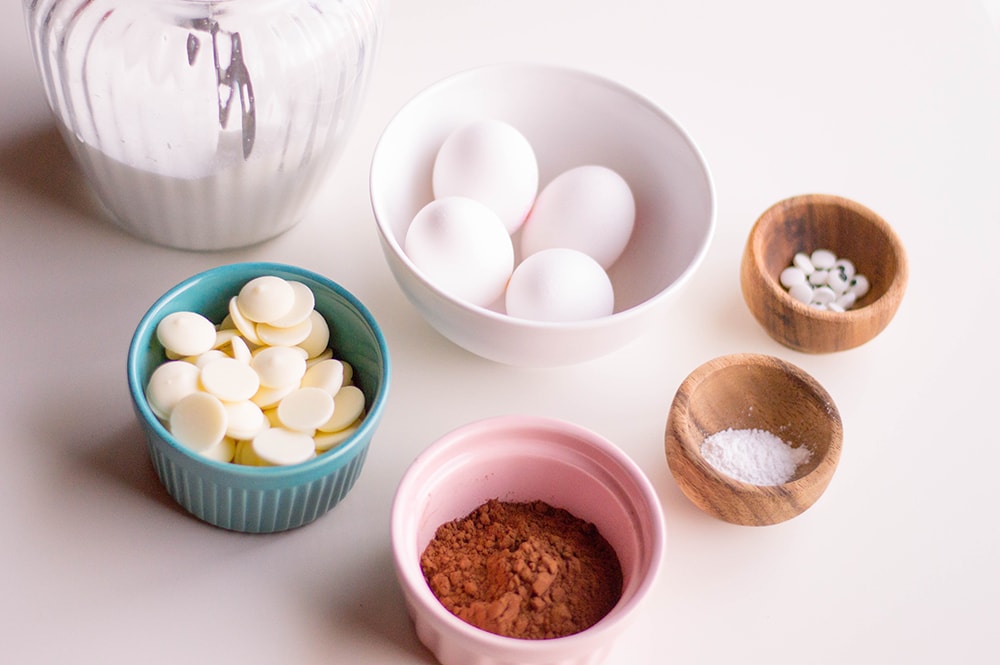 Directions
Preheat oven to 225 degrees F and line a baking sheet with parchment paper.
Using an electric mixer, beat egg whites on low-medium until bubbles form in the egg whites. Add cream of tartar and gradually increase the speed to high.
Alternating between sugar and cocoa, each add ingredient in thirds. Continue mixing on high until you achieve stiff peaks in your meringue mixture.
Scoop the meringue into a piping bag and pipe out "poop shapes" (Wilton tip #12 works very well for this cookie) about 1 inch high. It's similar to a triangle. Weave the tip back and forth in squiggles to resemble poop.
Bake for 45 minutes and then keep in oven for one hour (without opening oven door).
Line a baking sheet with wax paper. Microwave candy melts and coconut oil in 30-second intervals until completely melted. Place in a piping bag and pipe out small "smiles" onto wax paper. Allow the candy smiles to set for at least 15 minutes.
Remove the poop emoji meringue cookies from the oven and allow to cool completely.
Once cooled, add a small drop of buttercream on the back of each candy eye and add 2 eyes to each meringue cookie. Add buttercream to the back of each "candy smile" and place on each meringue cookie.
Be sure to check out our other fun snacks, too: