We got a sneak peek of the Epcot International Festival of the Arts, a brand new event starting at Walt Disney World January 13, 2017 through February 20, 2017.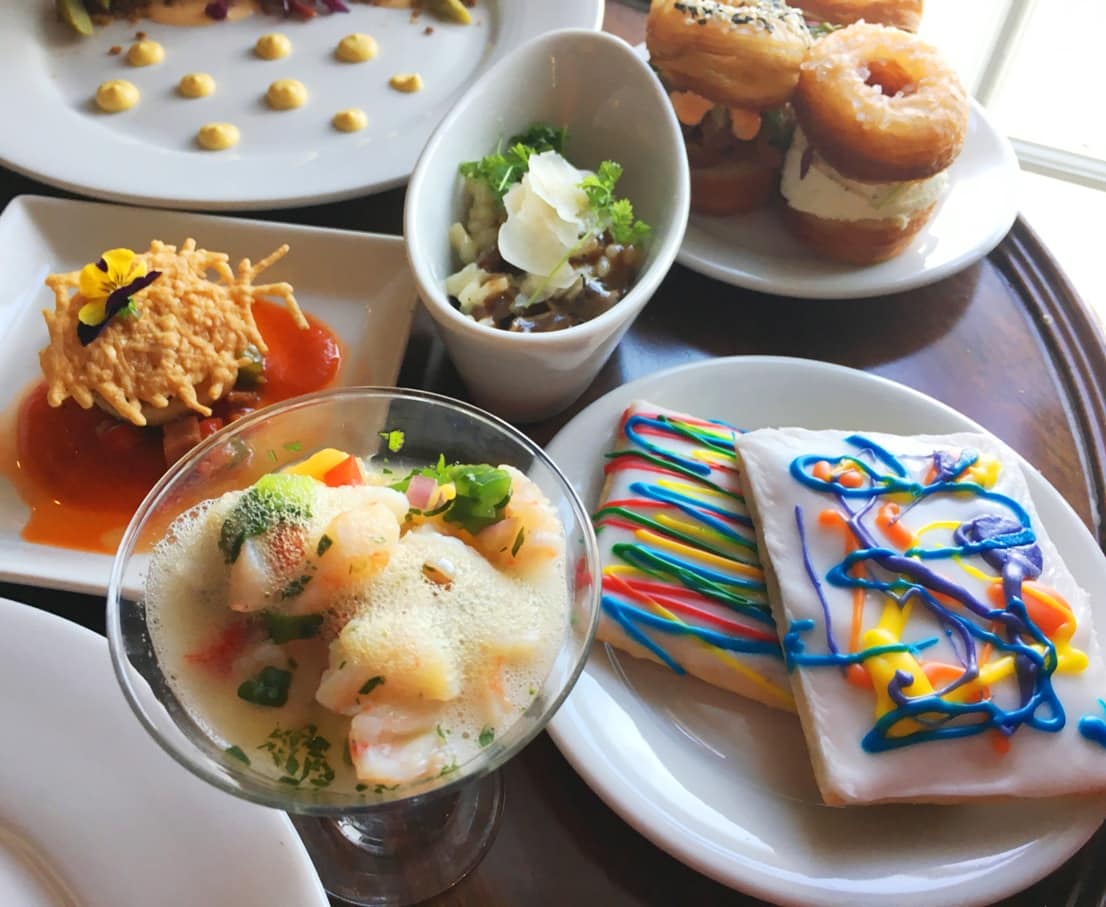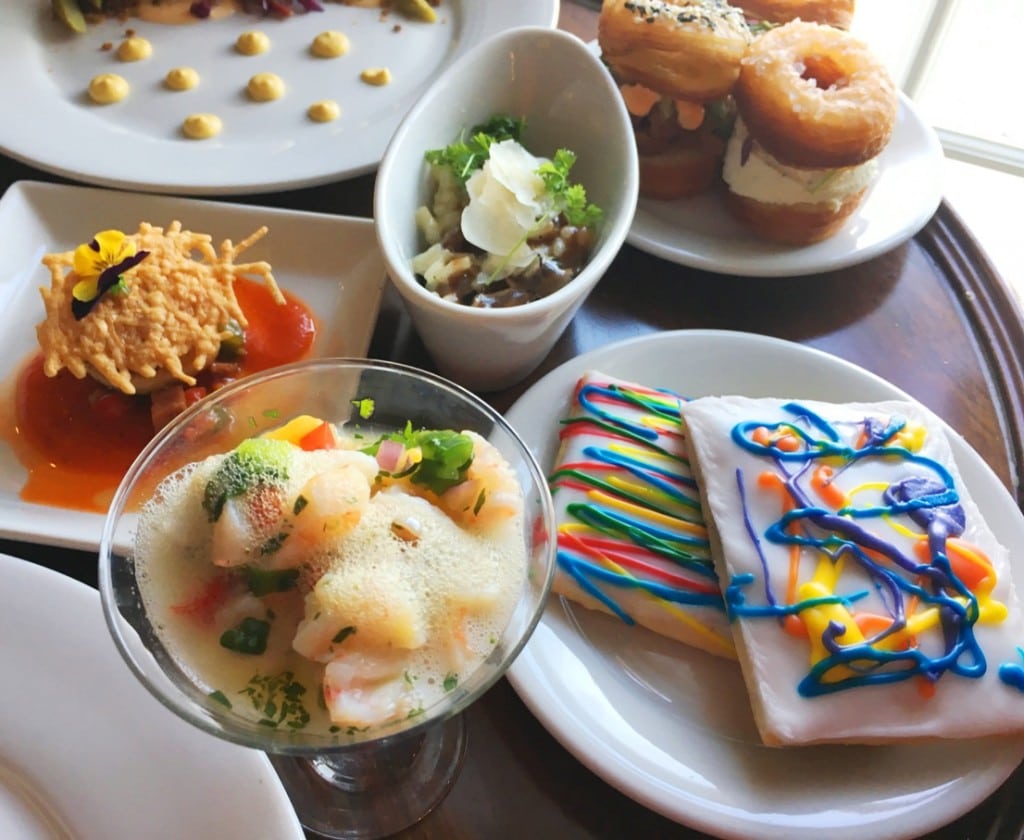 The Epcot International Festival of the Arts is the first year this event will be held. Celebrating visual, performing and culinary arts, this new festival will immerse guests in artistic experiences.
This brand new festival will be held Friday through Monday (a 4-day weekend) each week for six weeks.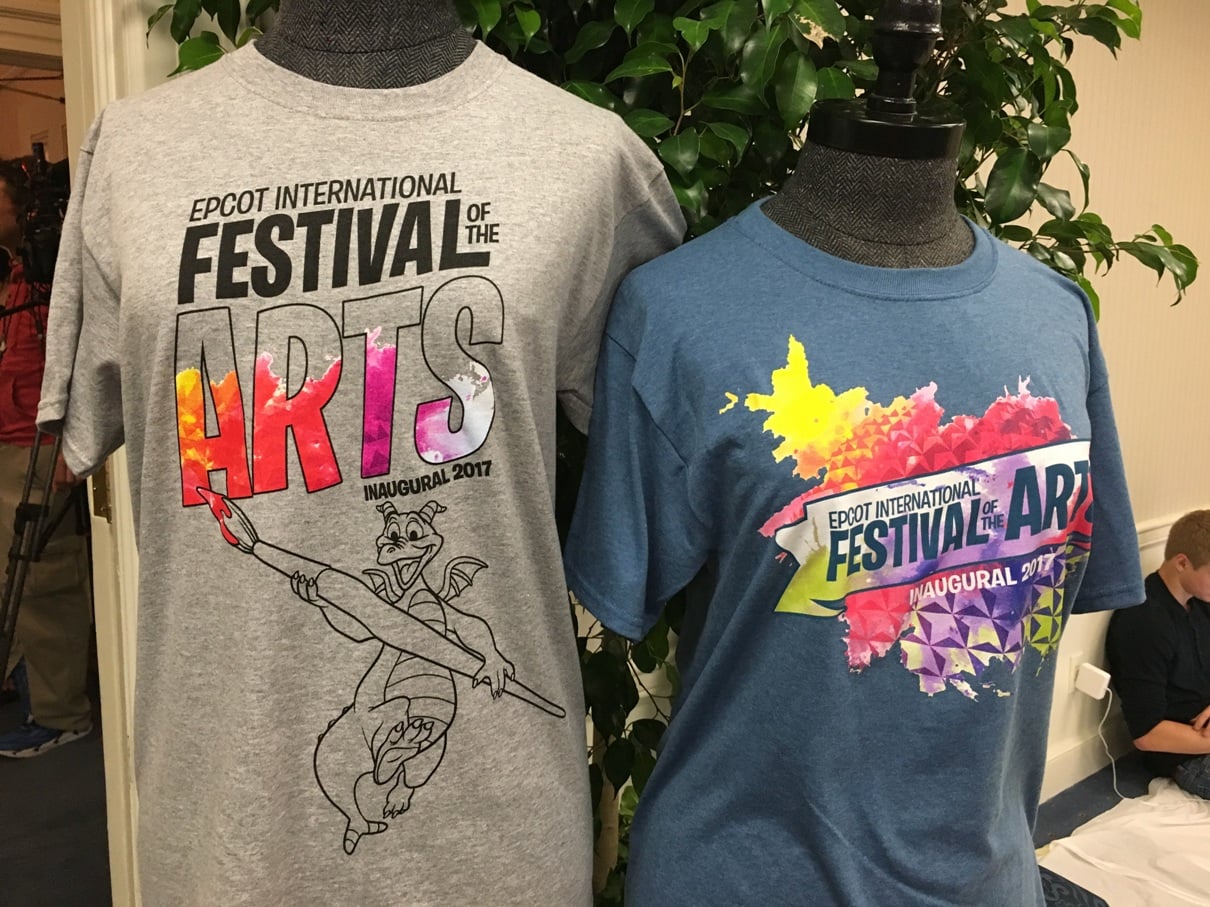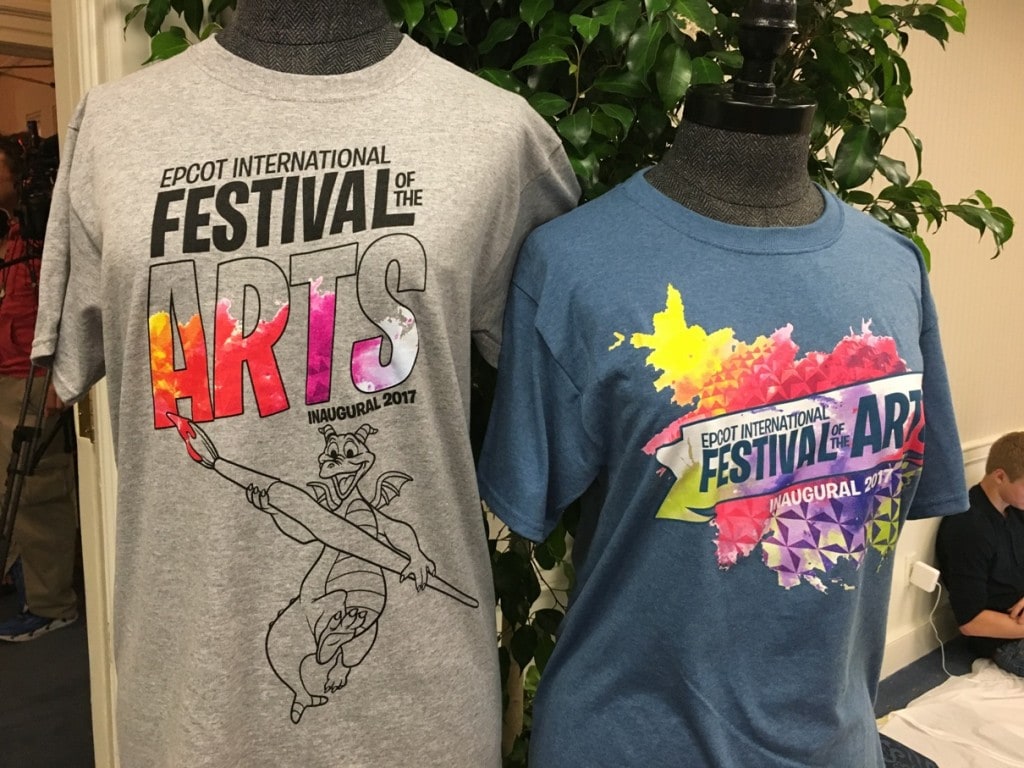 During a media preview, we discovered how many fun and unique experiences guests will be able to enjoy during this winter time festival.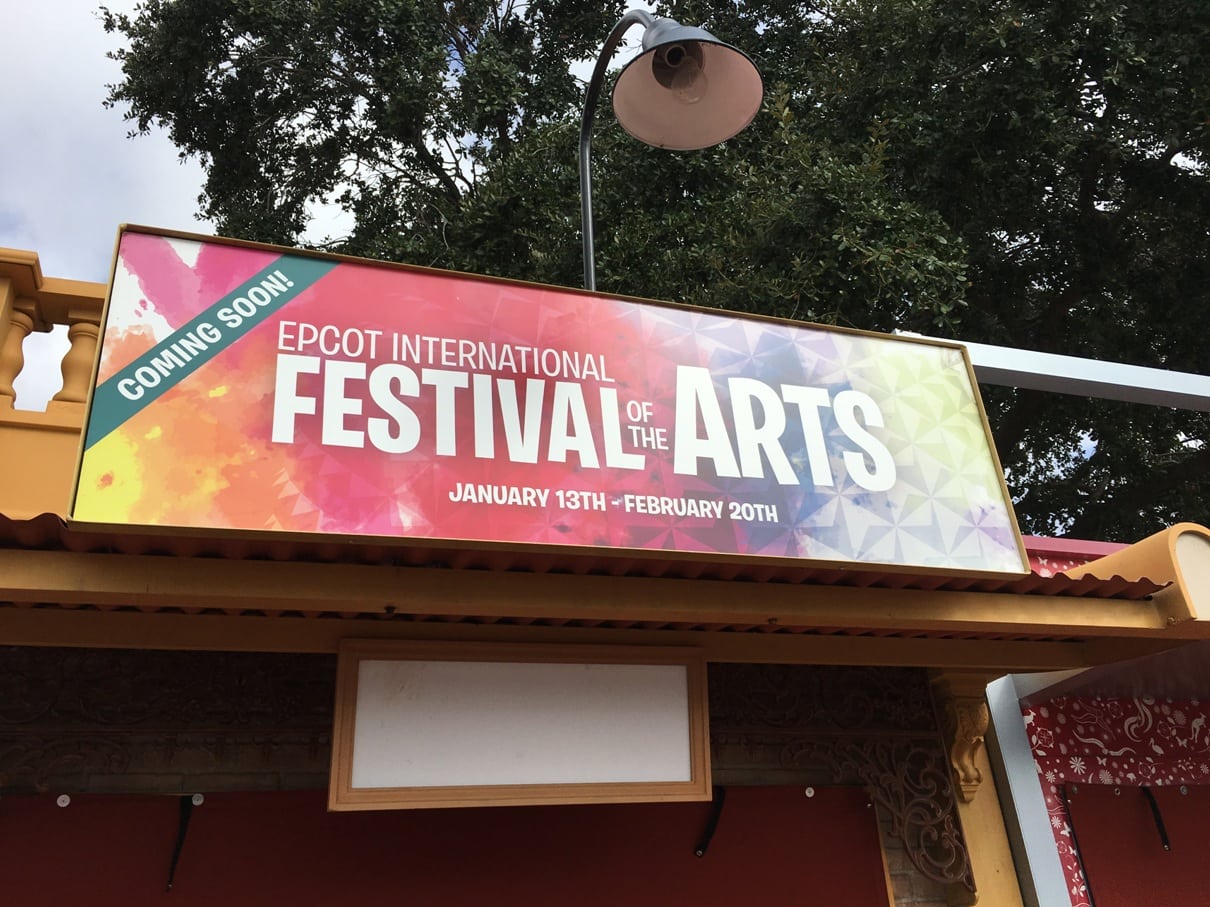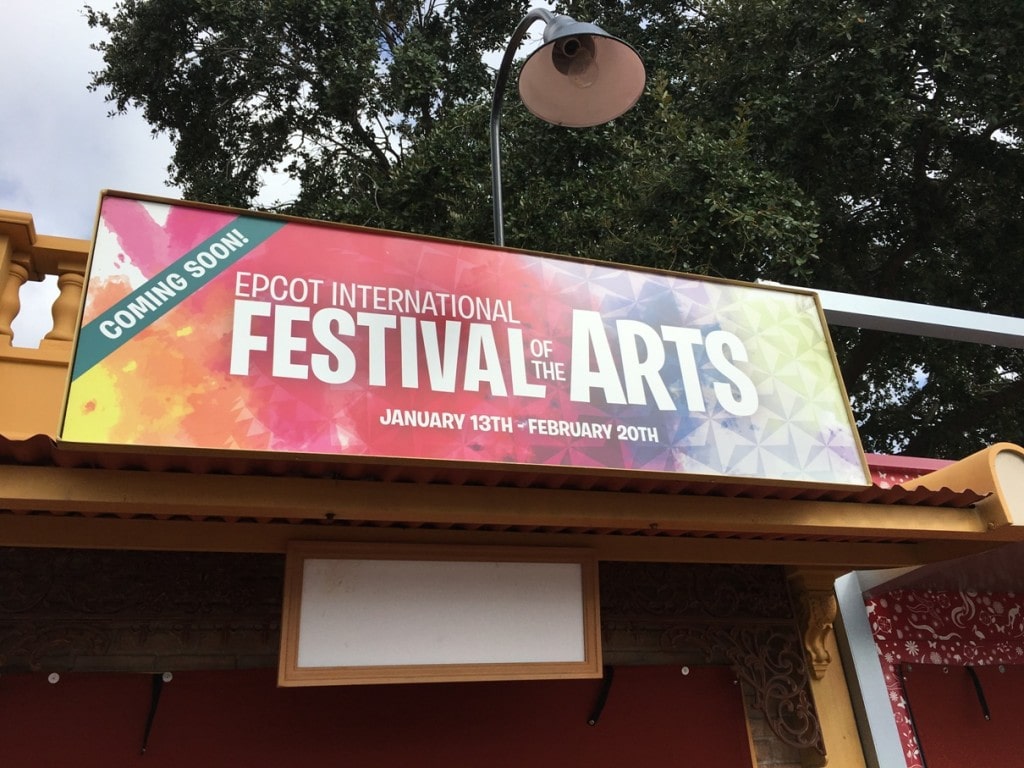 First, the food. Disney guests are accustomed to specialty foods during Epcot's two major festivals, the Flower and Garden Festival and the Food and Wine Festival. This new festival at Epcot won't disappoint foodies, either.
Dramatic displays of food art will tempt not only the taste buds, but also your other senses. The care and detail that the Epcot culinary team is putting into each of the specialty dishes created specifically for this event is astounding.
We tasted every single dish that the Epcot International Festival of the Arts will have. Here is what to expect:
The Painter's Palate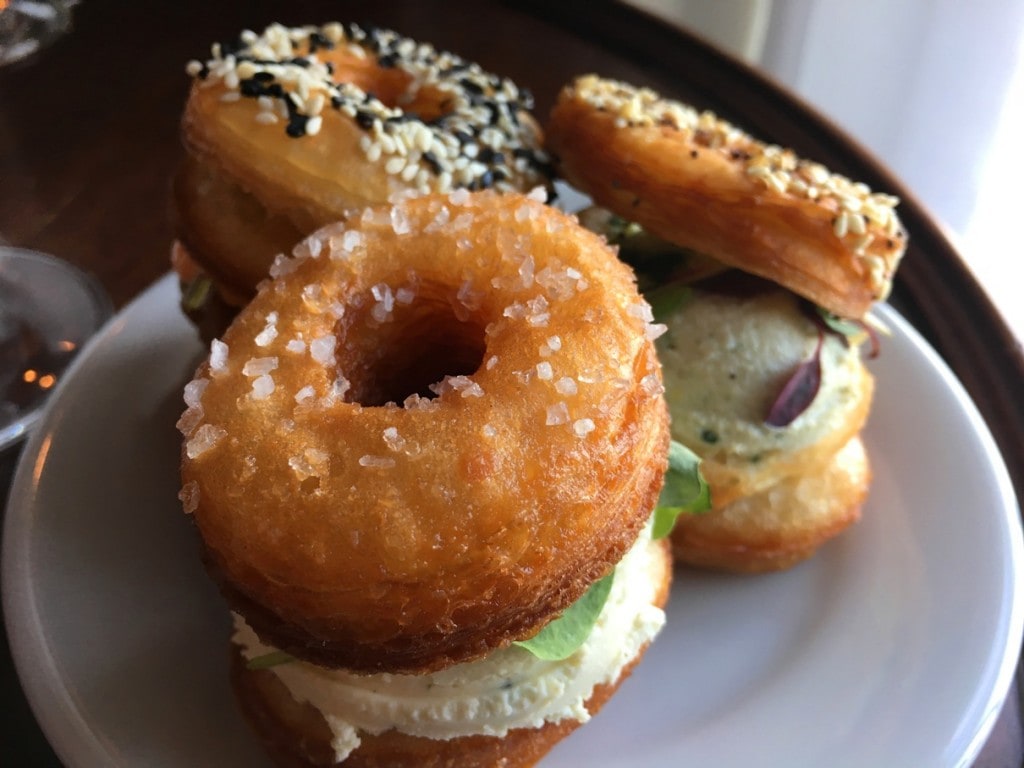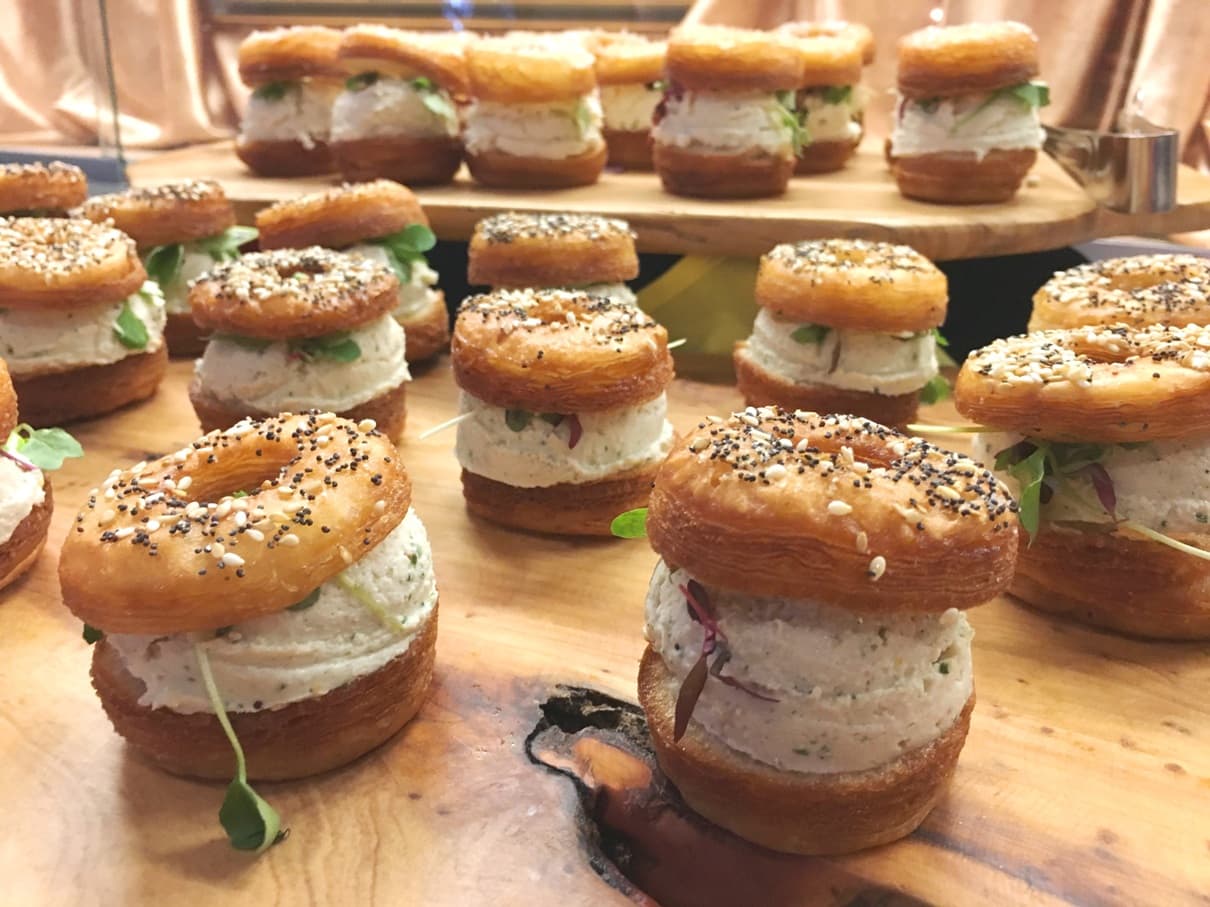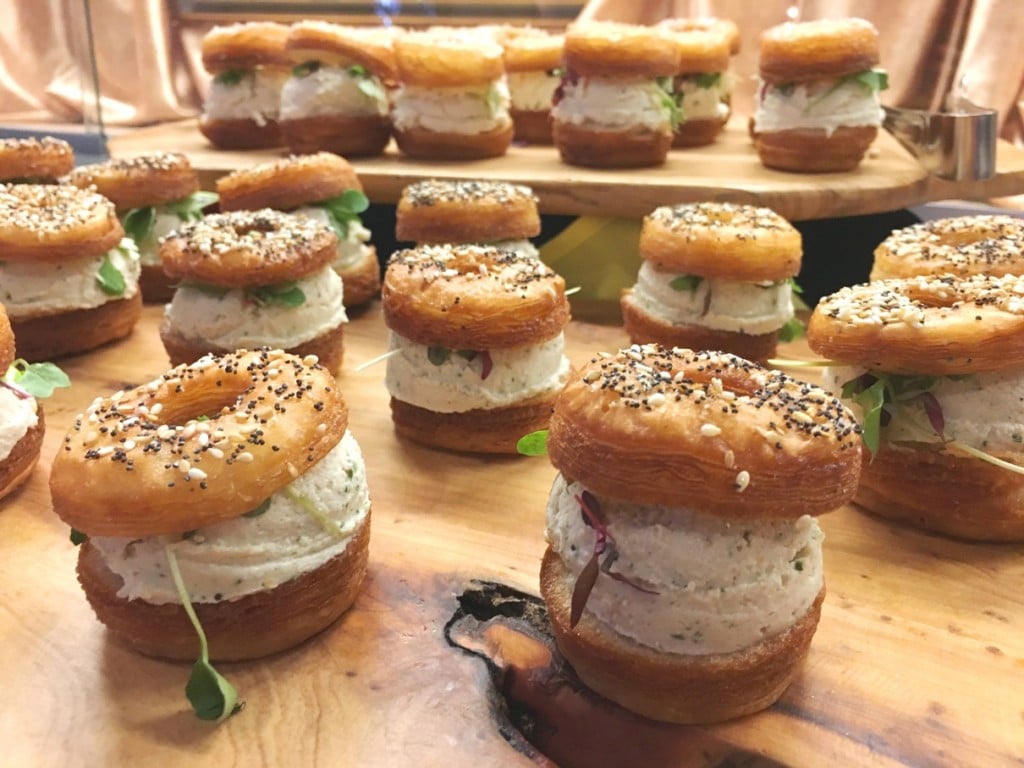 Trio of Savory Croissant Doughnuts:
~Whipped Herb Cream Cheese with Sea Salt
~ Chicken Mousse with Fresh Herbs and Everything Bagel Seasoning
~ Spicy Tuna with Sriracha Mayonnaise and Sesame Seeds
Pop Eats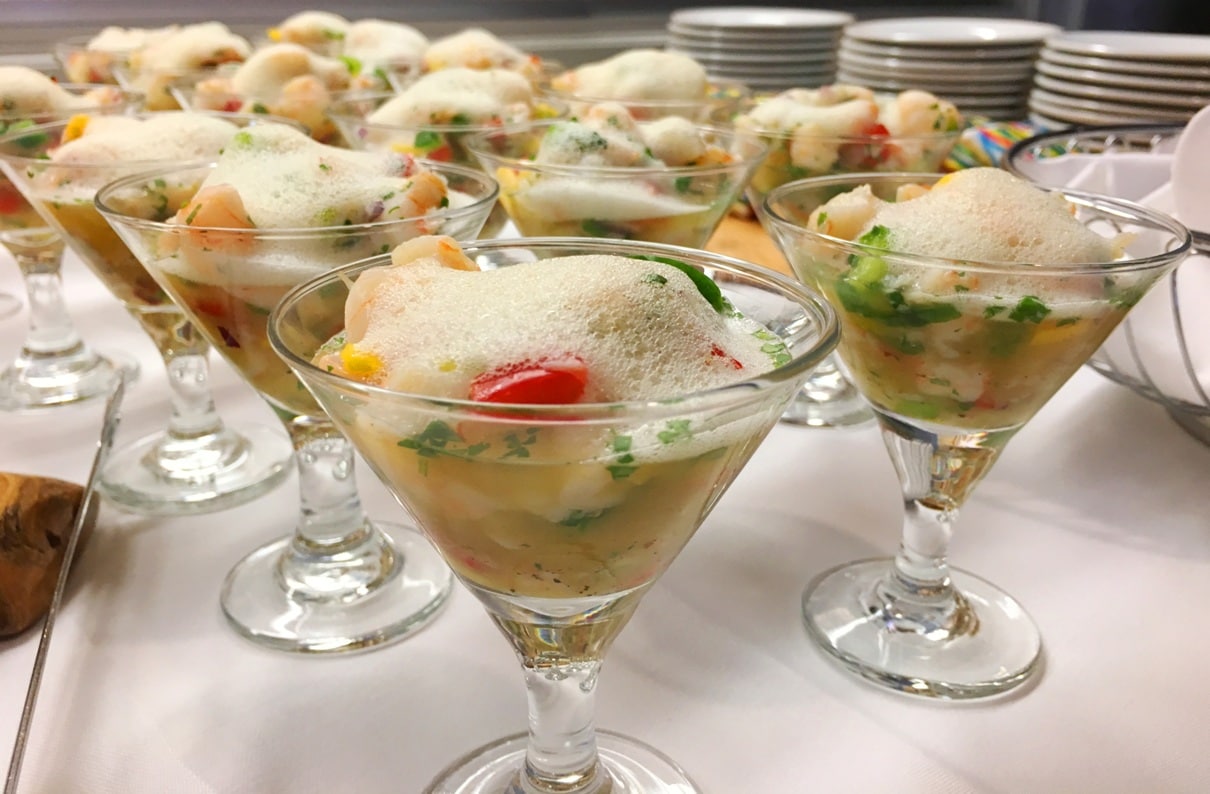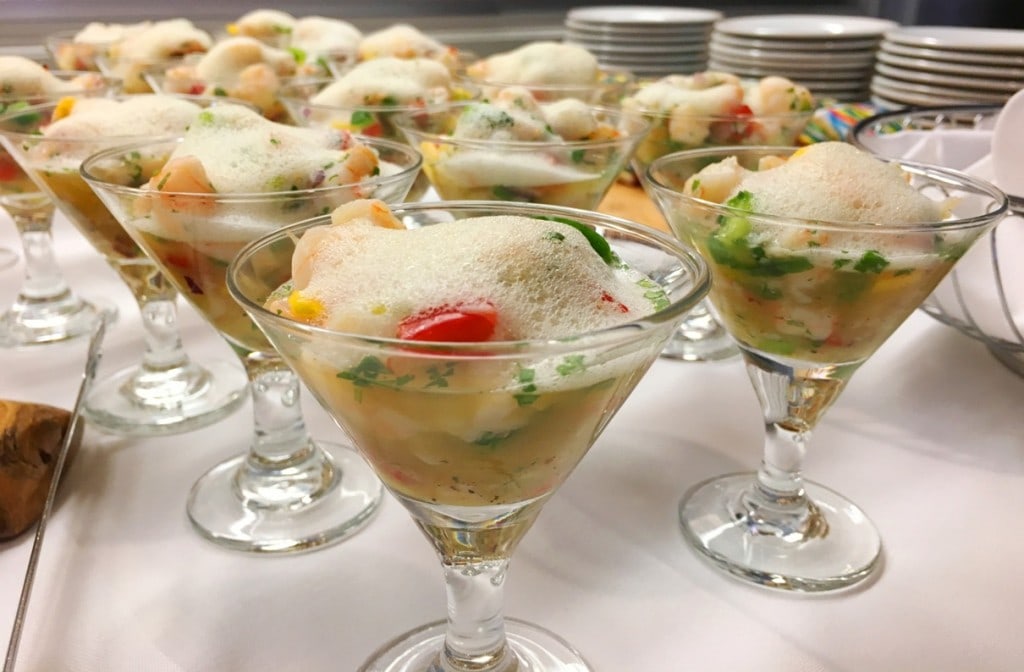 Shrimp Ceviche with Lime Mint Foam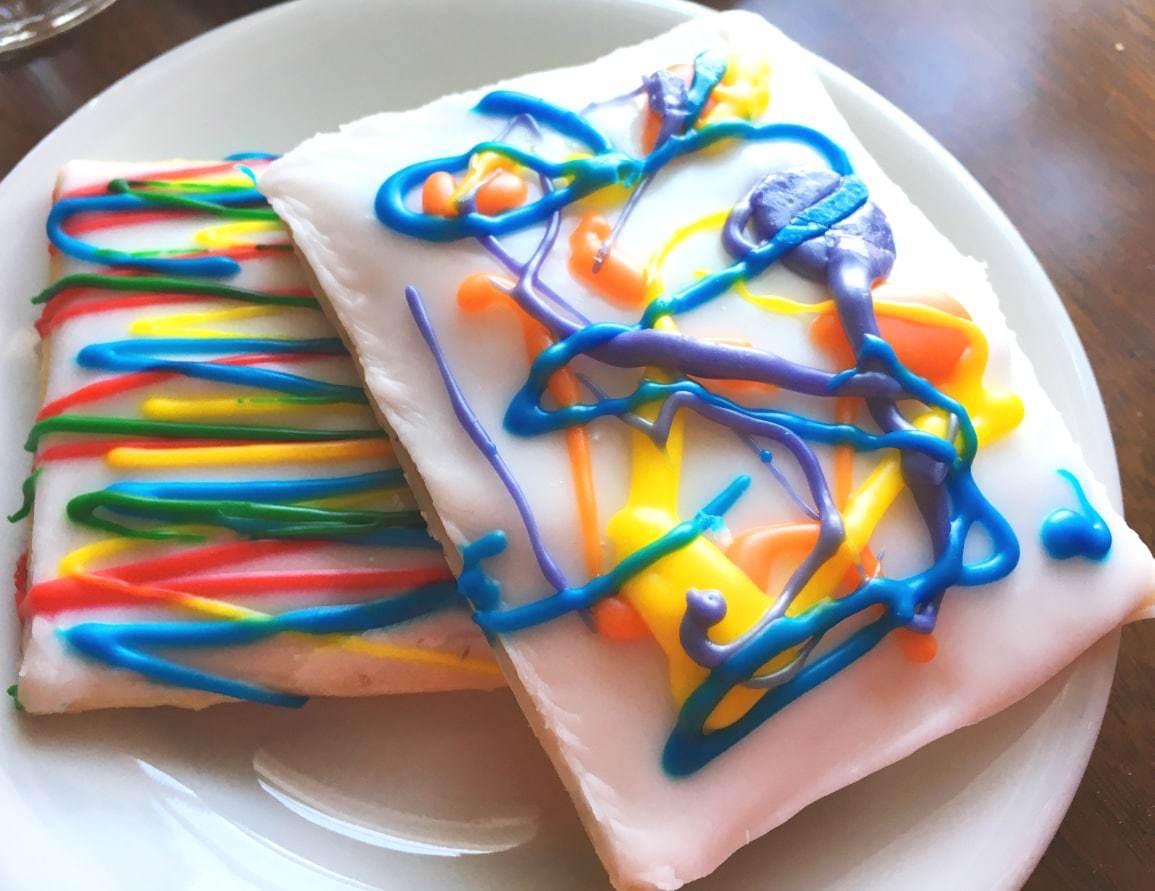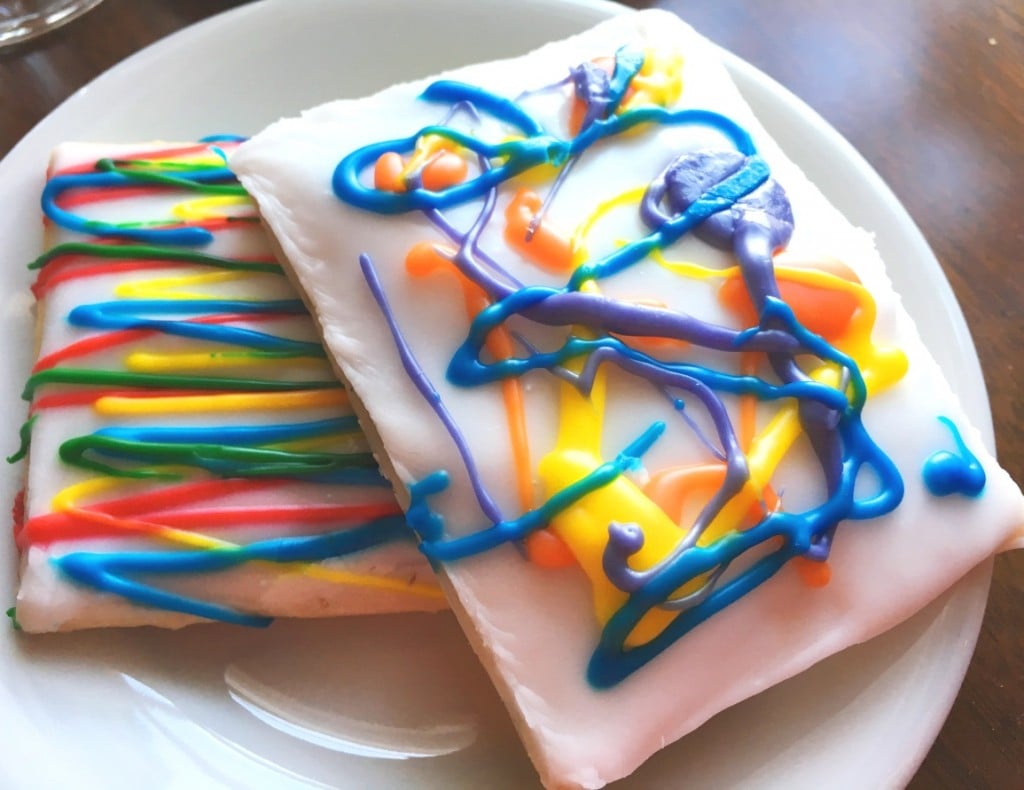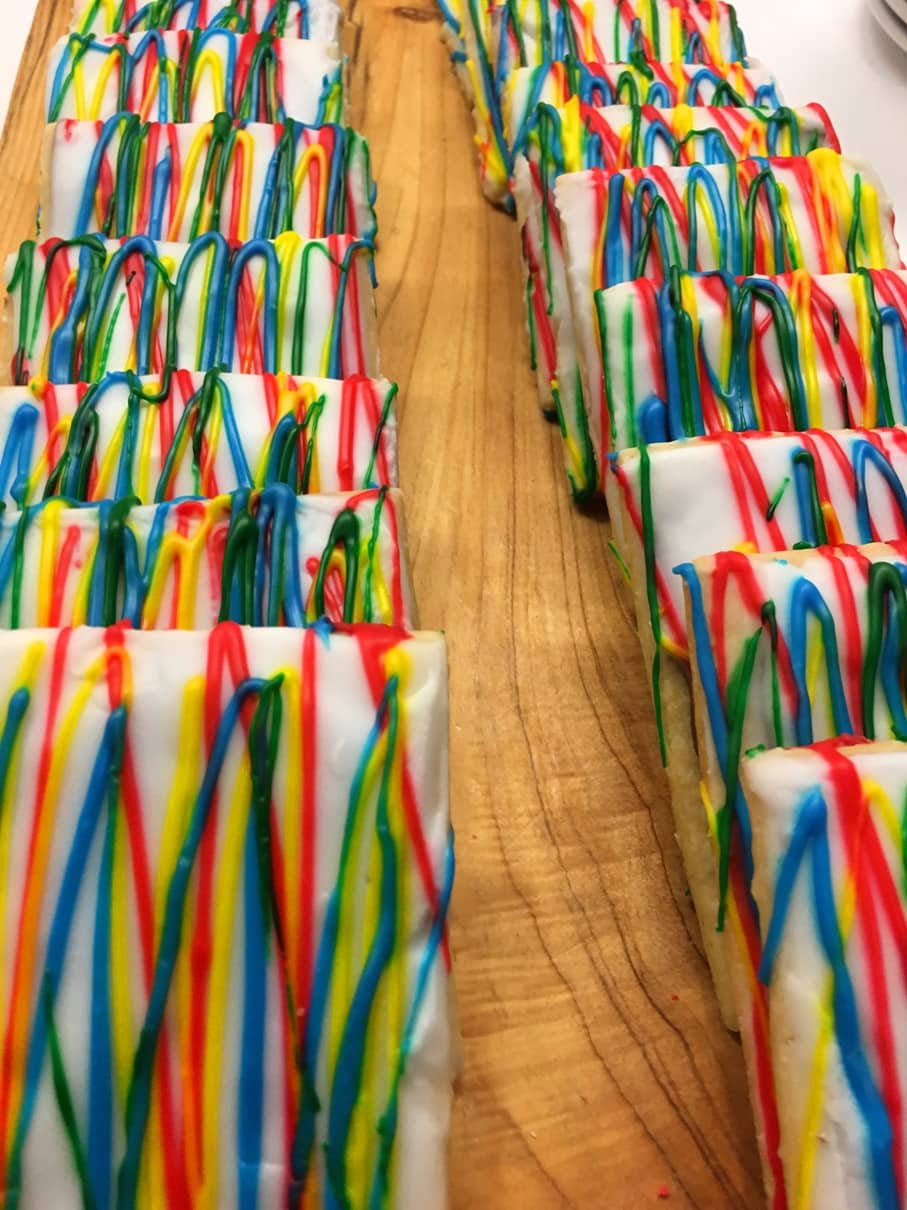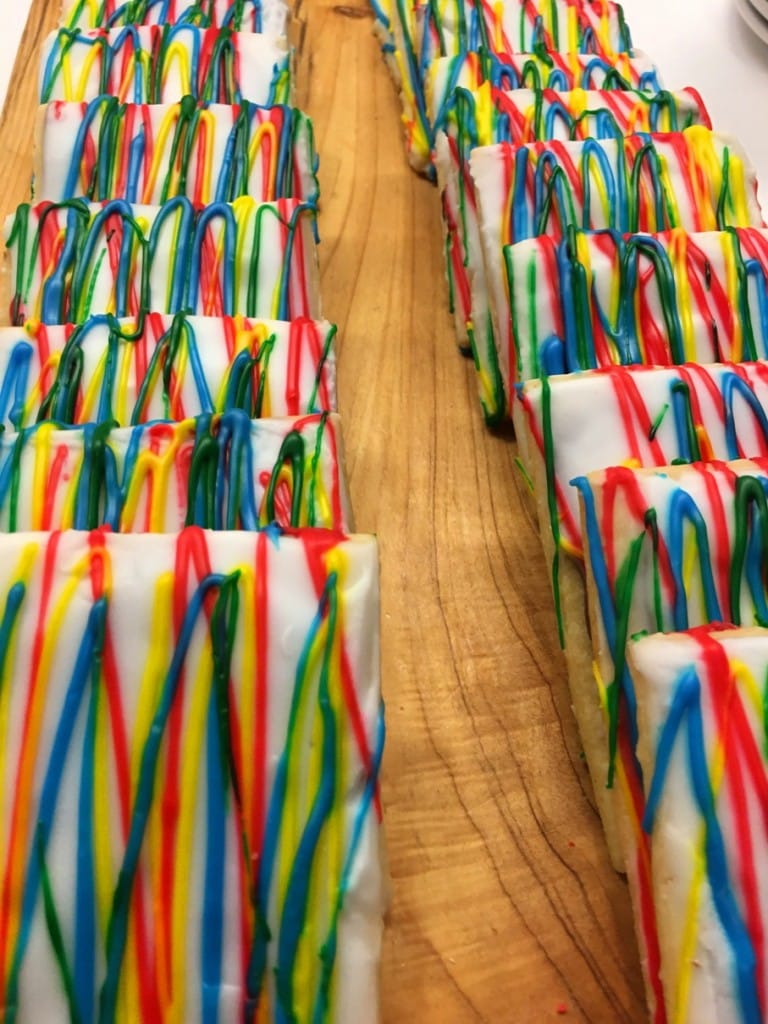 Pop't Art: Modern-designed Sugar Cookie with Chocolate Hazelnut Filling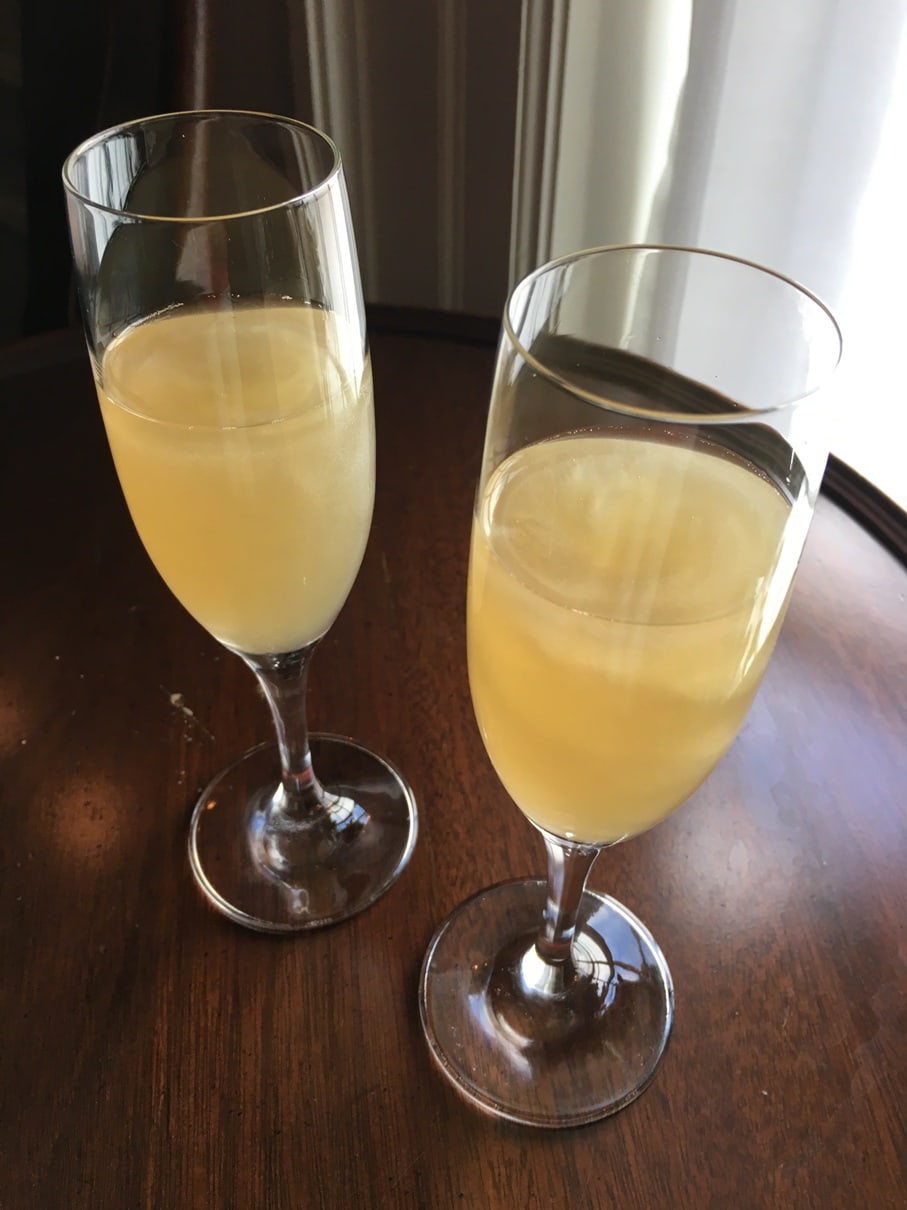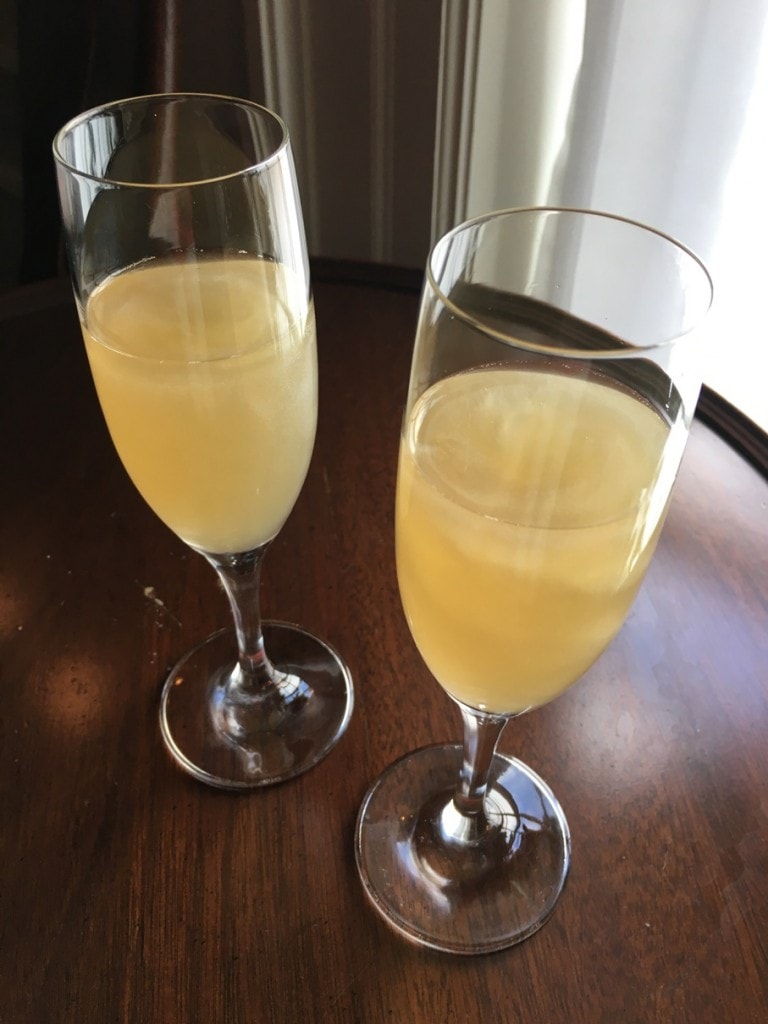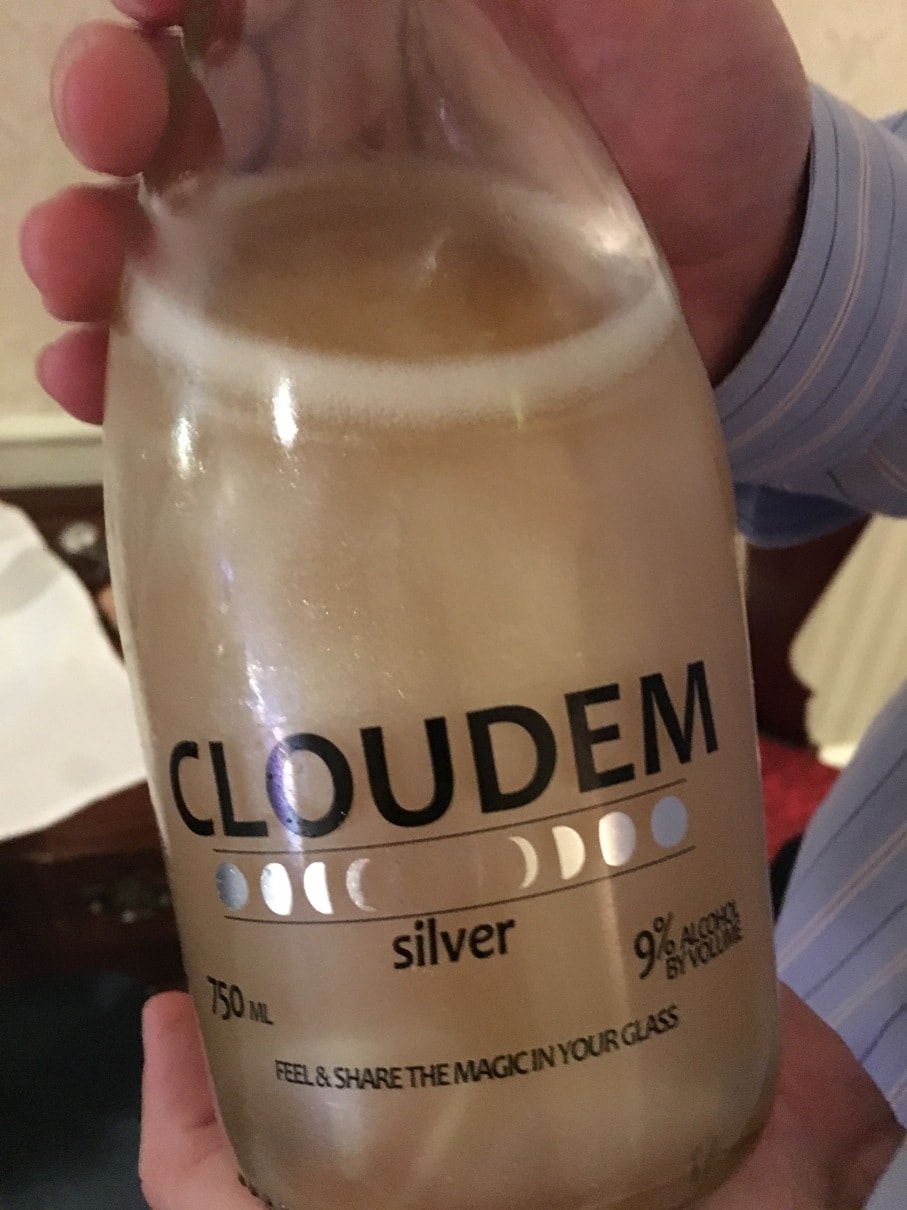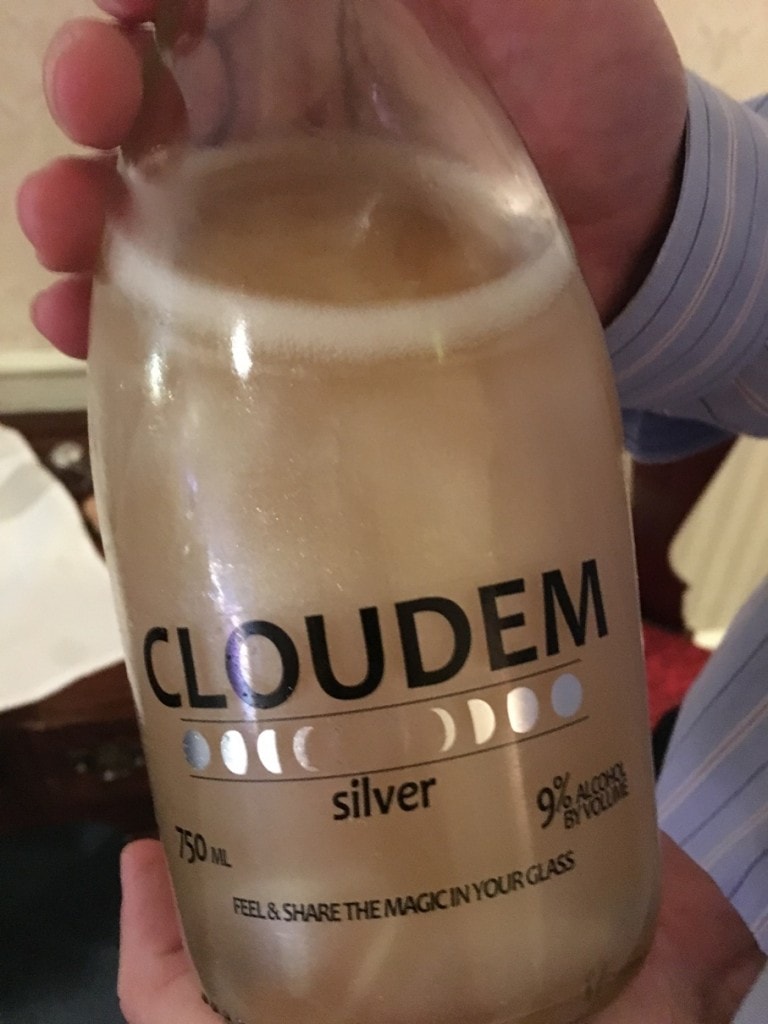 Cloudem Silver Sparkling Wine
Decadent Delights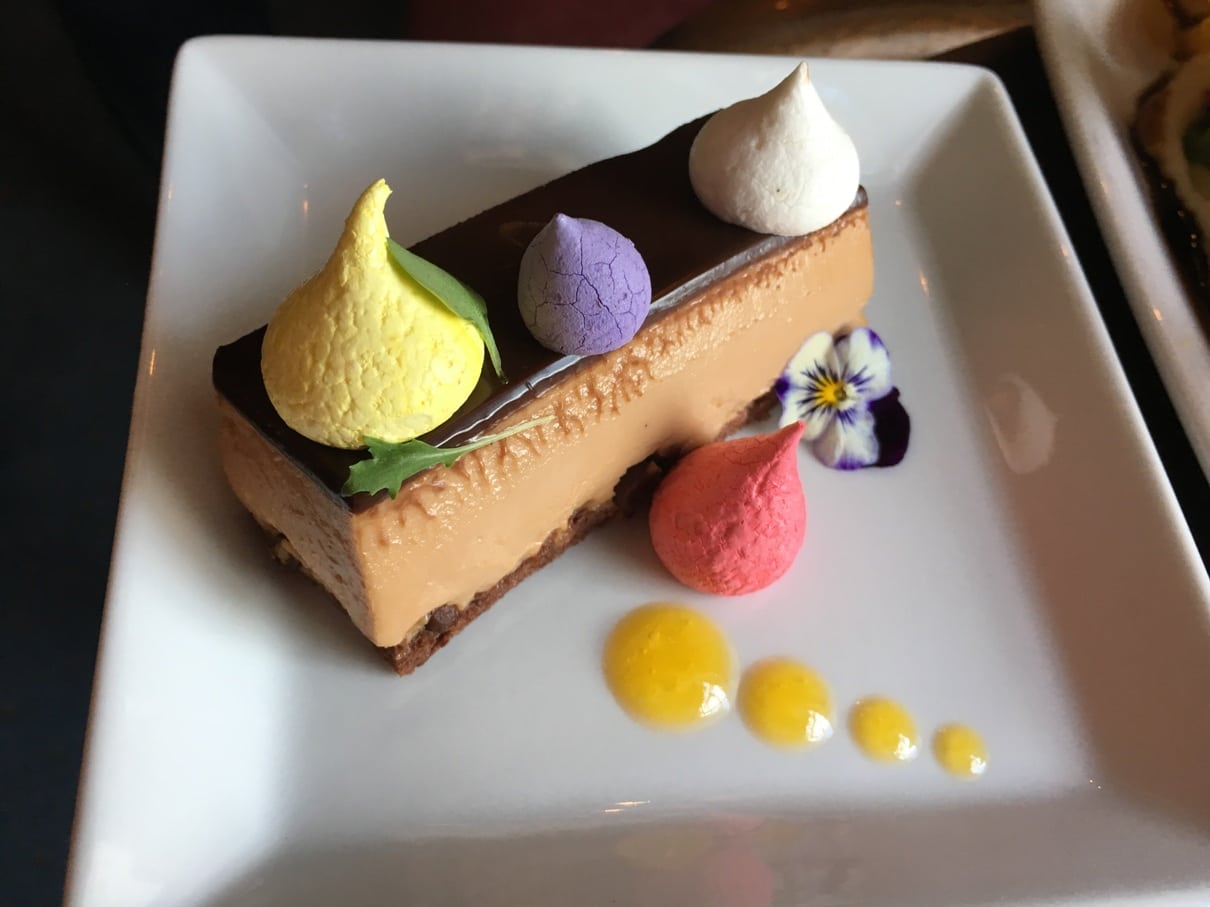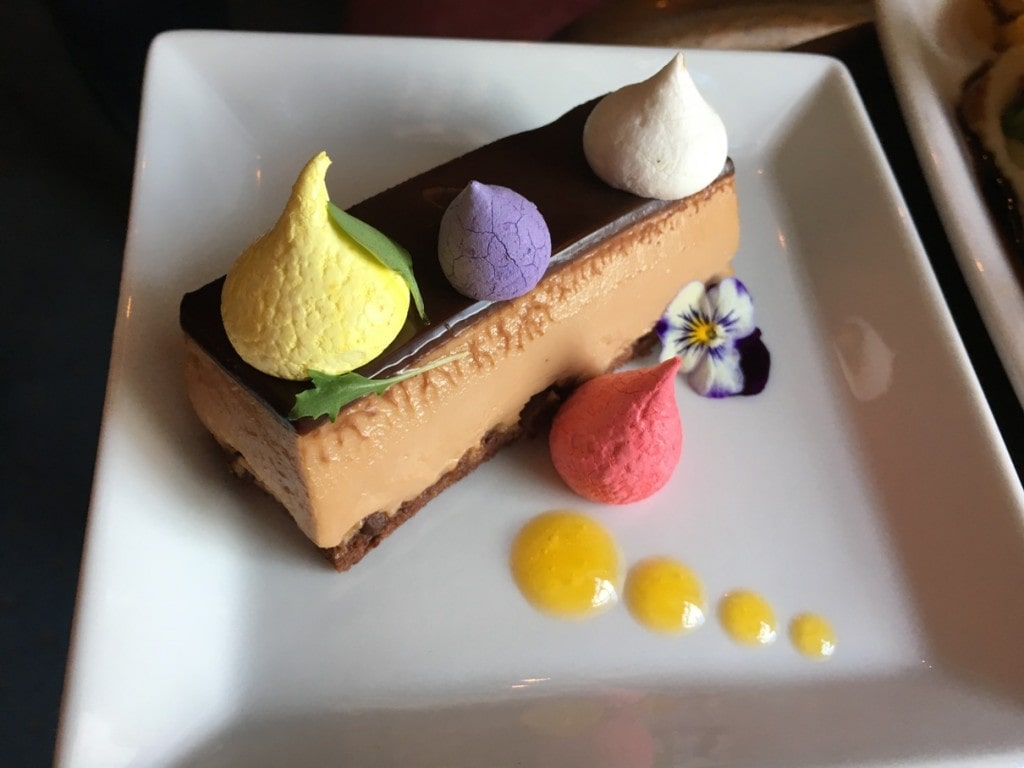 Crisp Caramel Chocolate Mousse Bar, Flavored Merengue Kisses and Passion Fruit Sauce
Masterpiece Kitchen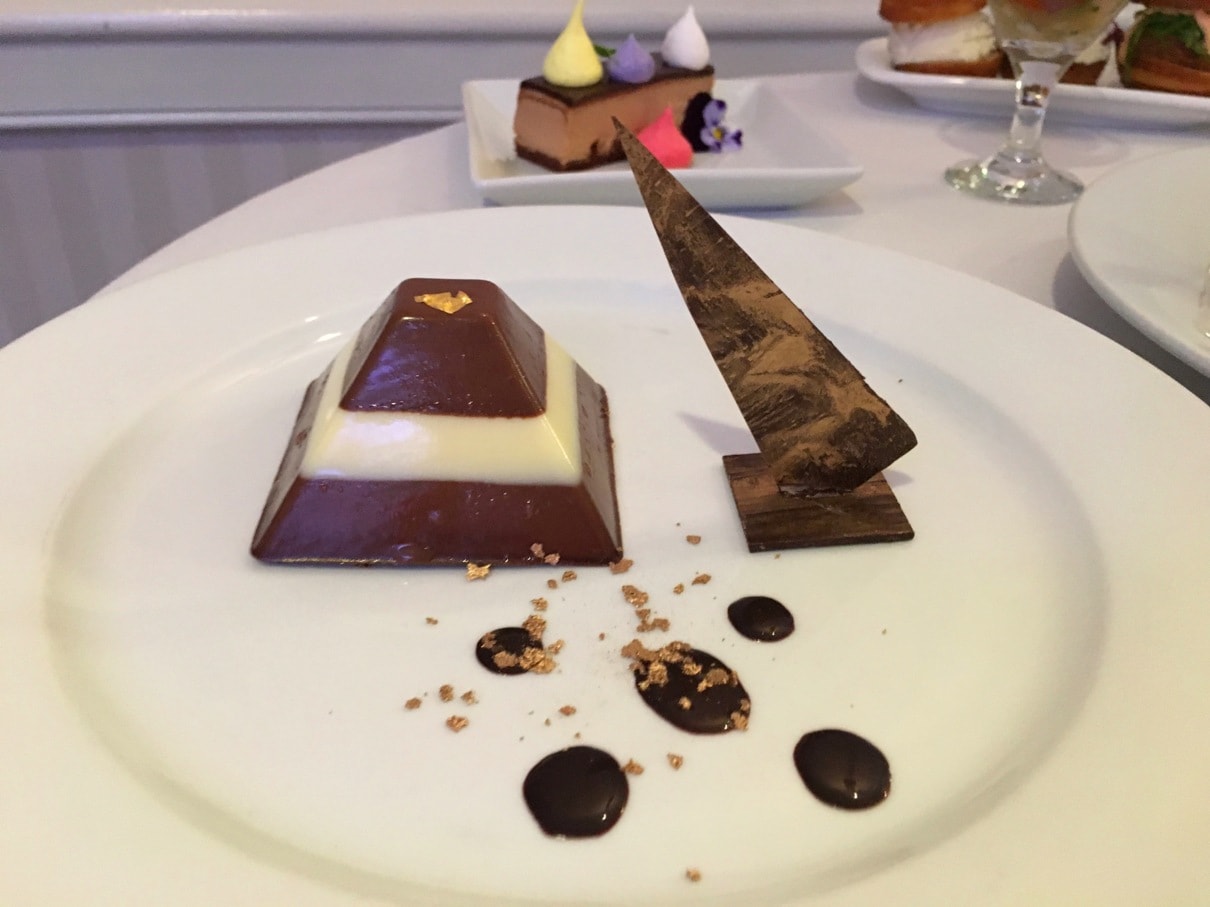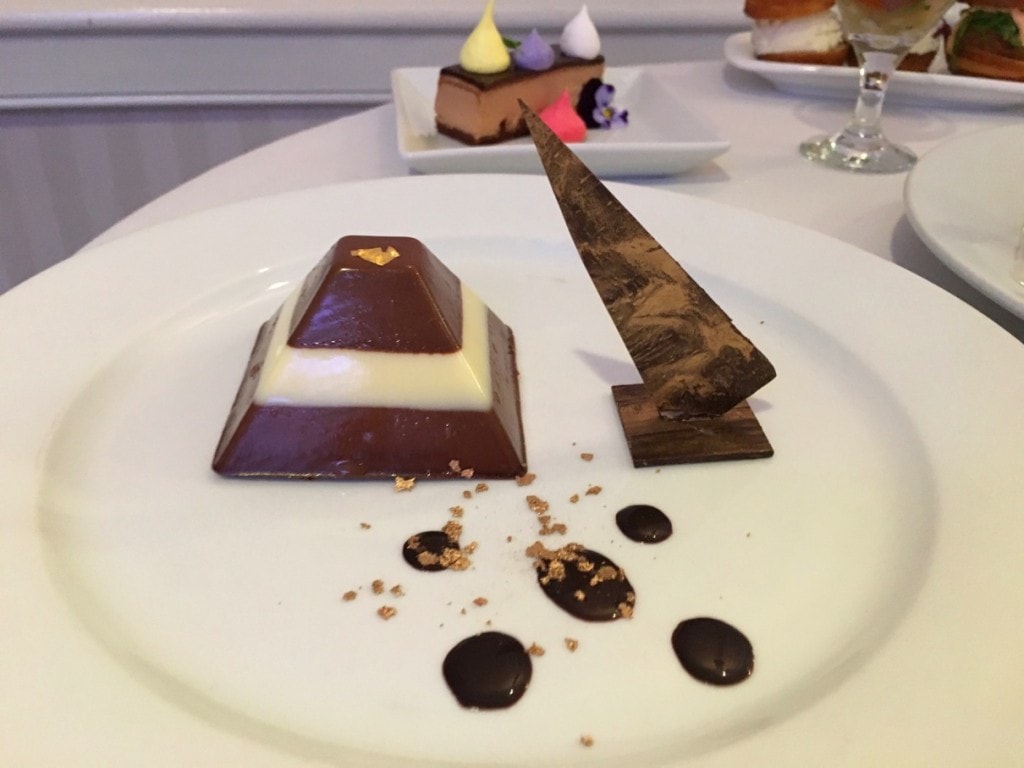 Triple Chocolate Mousse, Chocolate Crunch, Dark Chocolate Sauce and Gold Leaf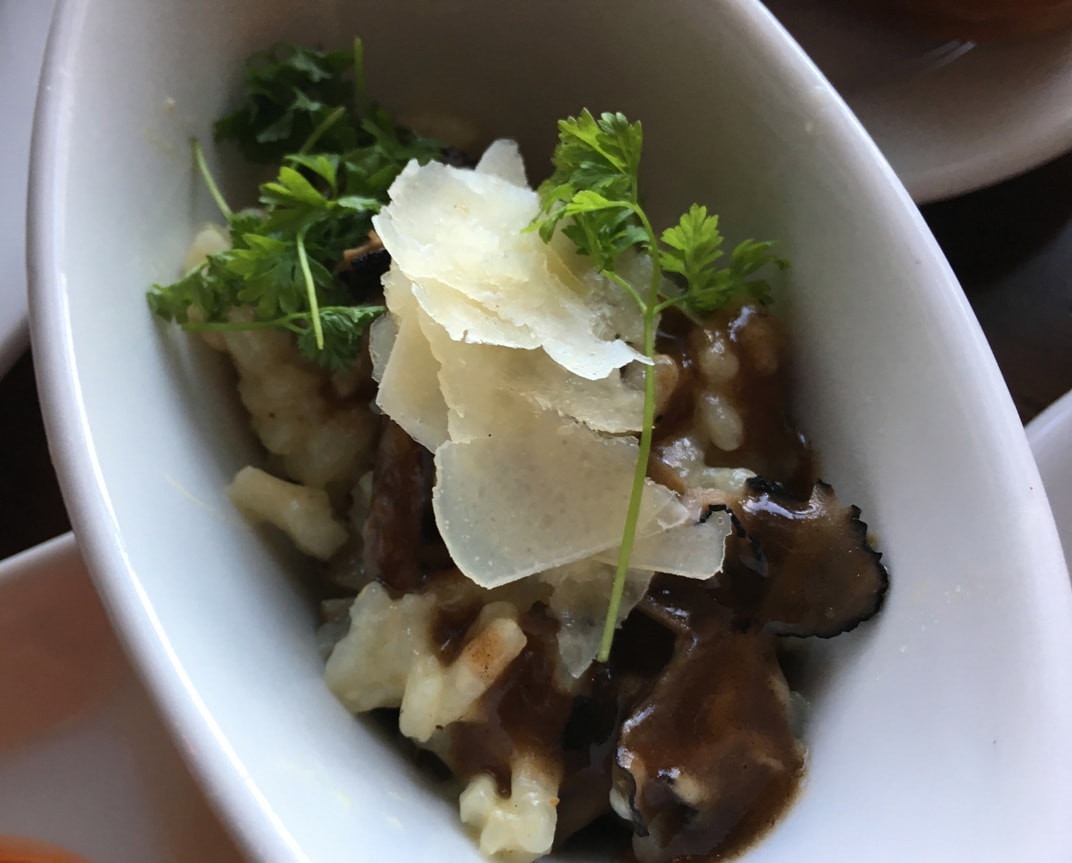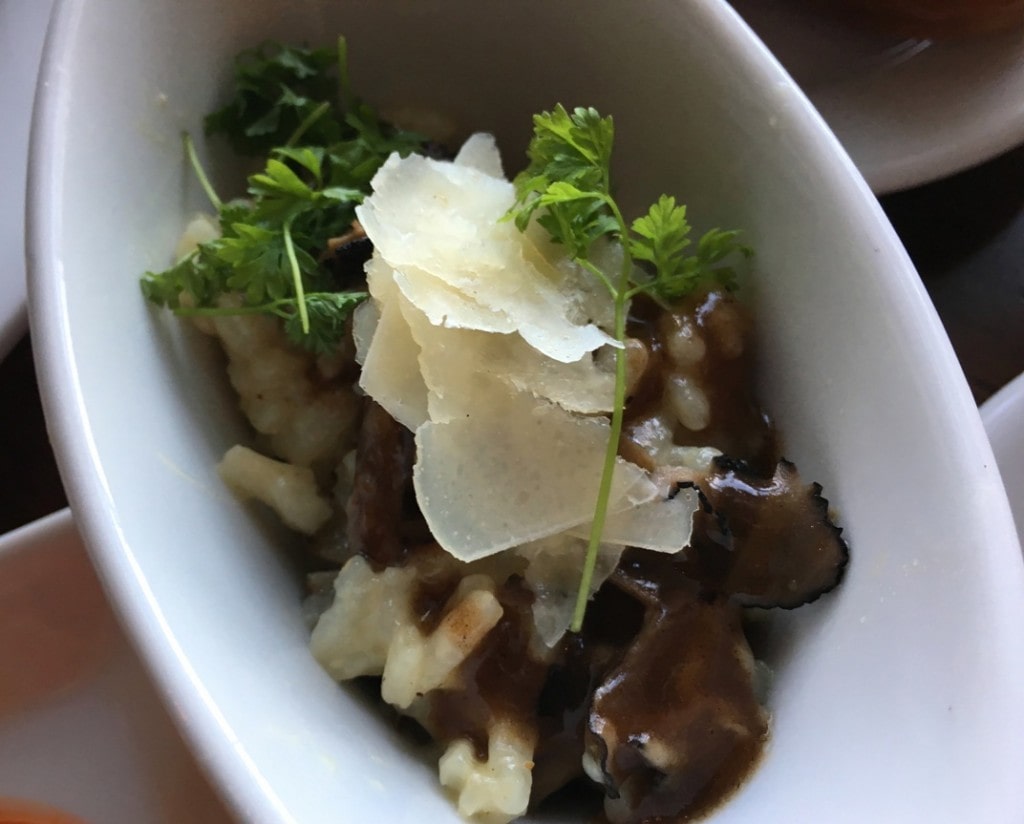 Wild Mushroom Risotto, Aged Parmesan, Truffle Shavings and Zinfandel Reduction
E=AT²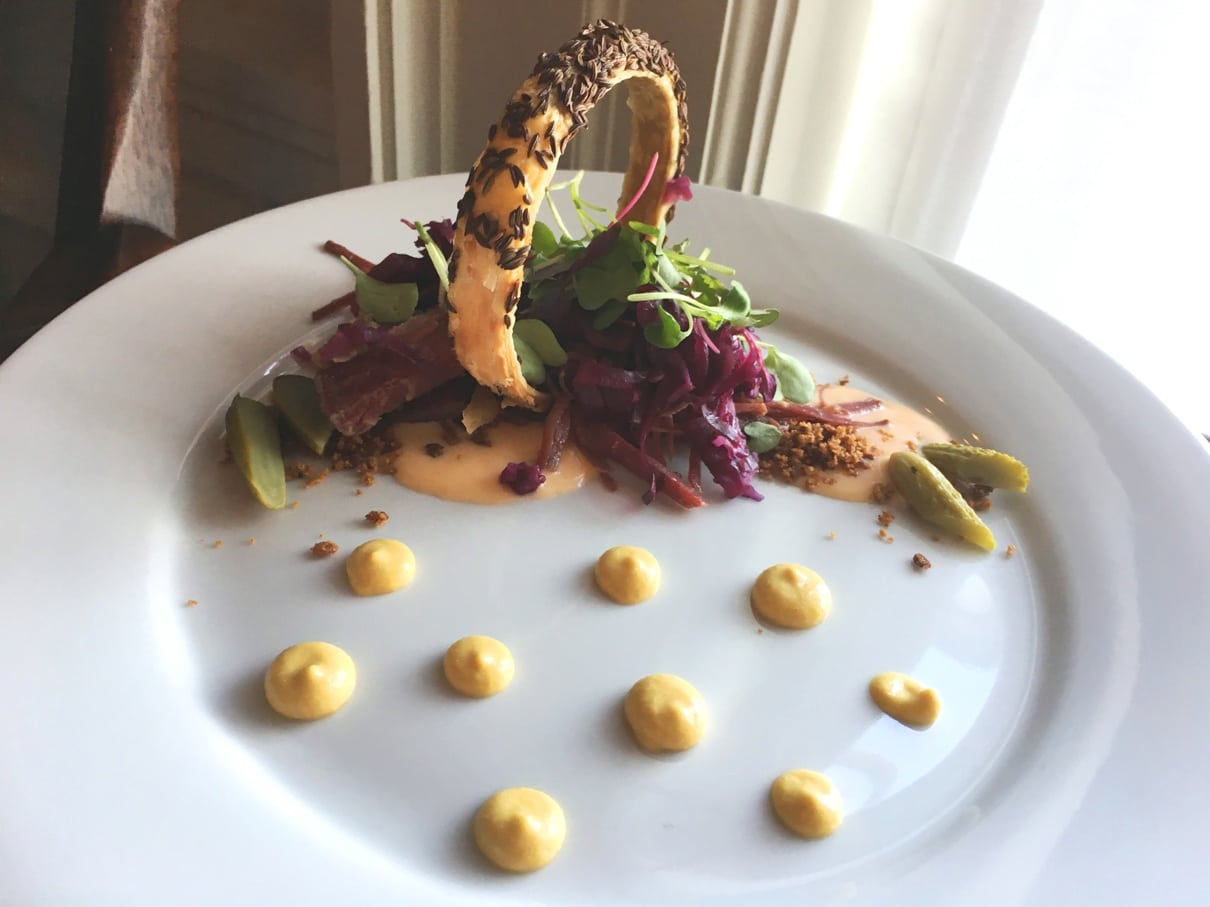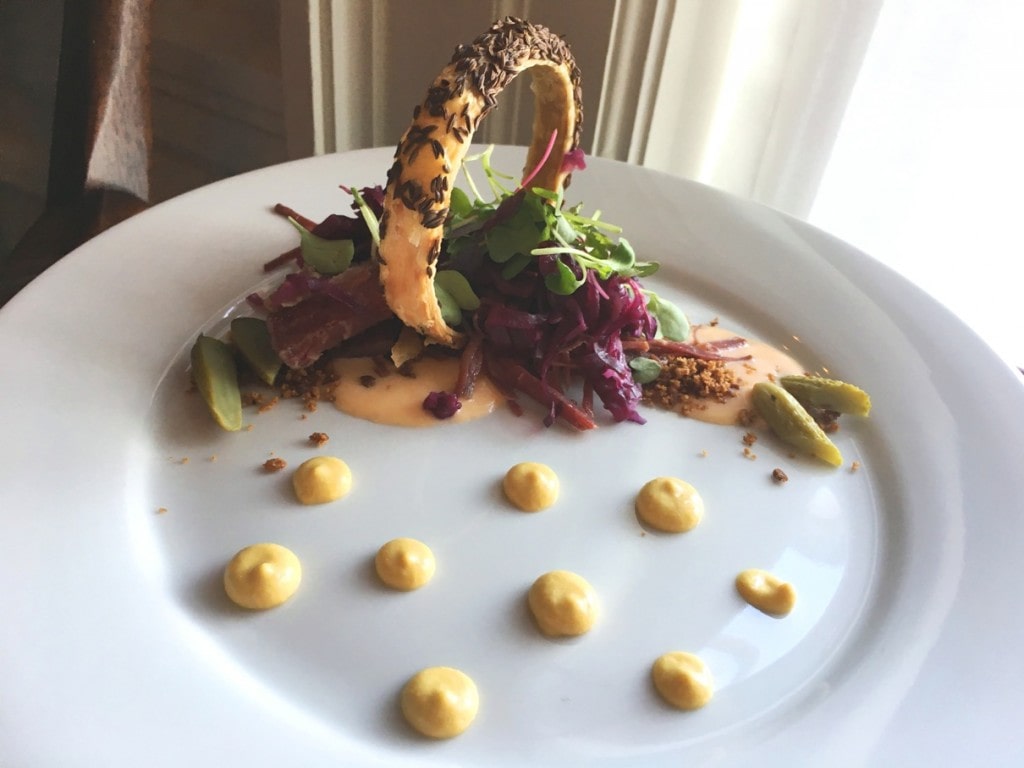 Classic Reuben with Shredded Corned Beef, Thousand Island Dressing, Pickled Red Cabbage and a Rye Curl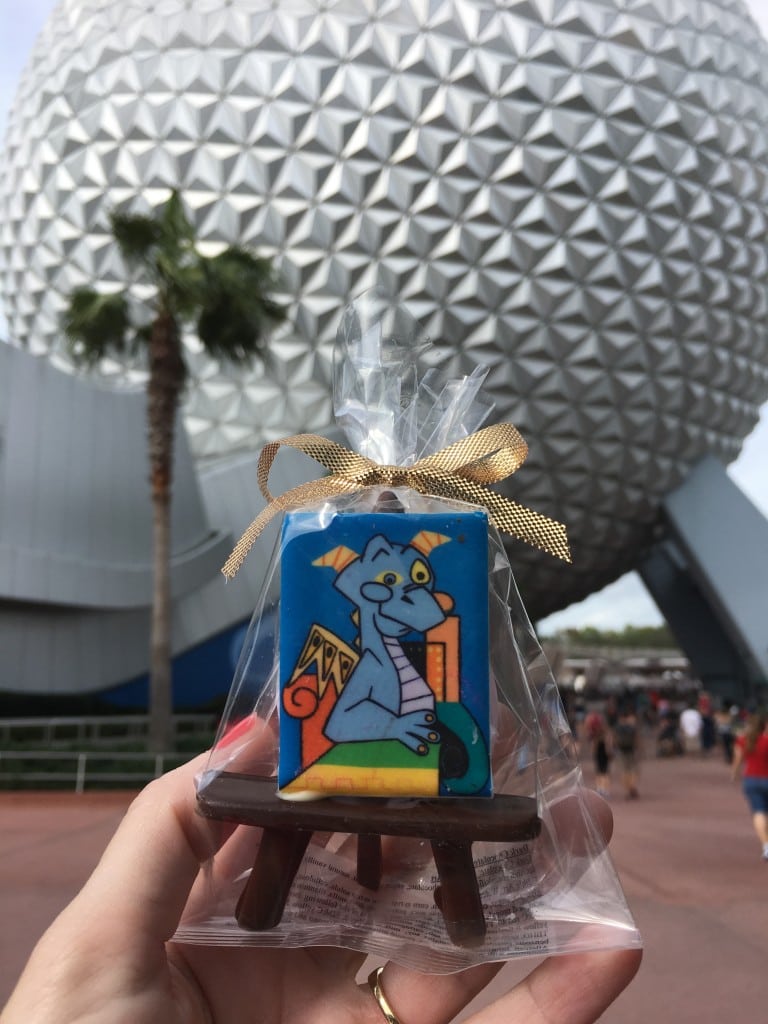 Figment Art Painting with Chocolate Easel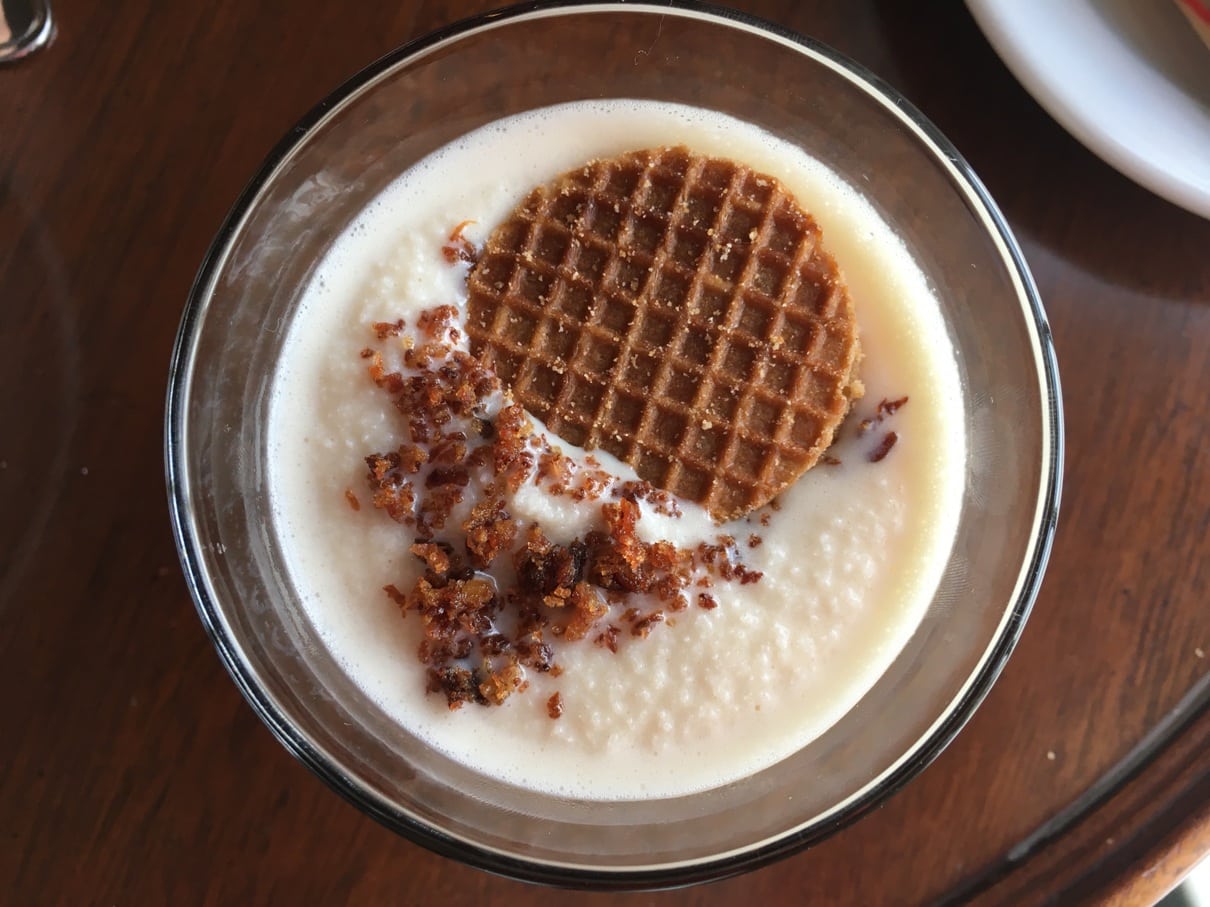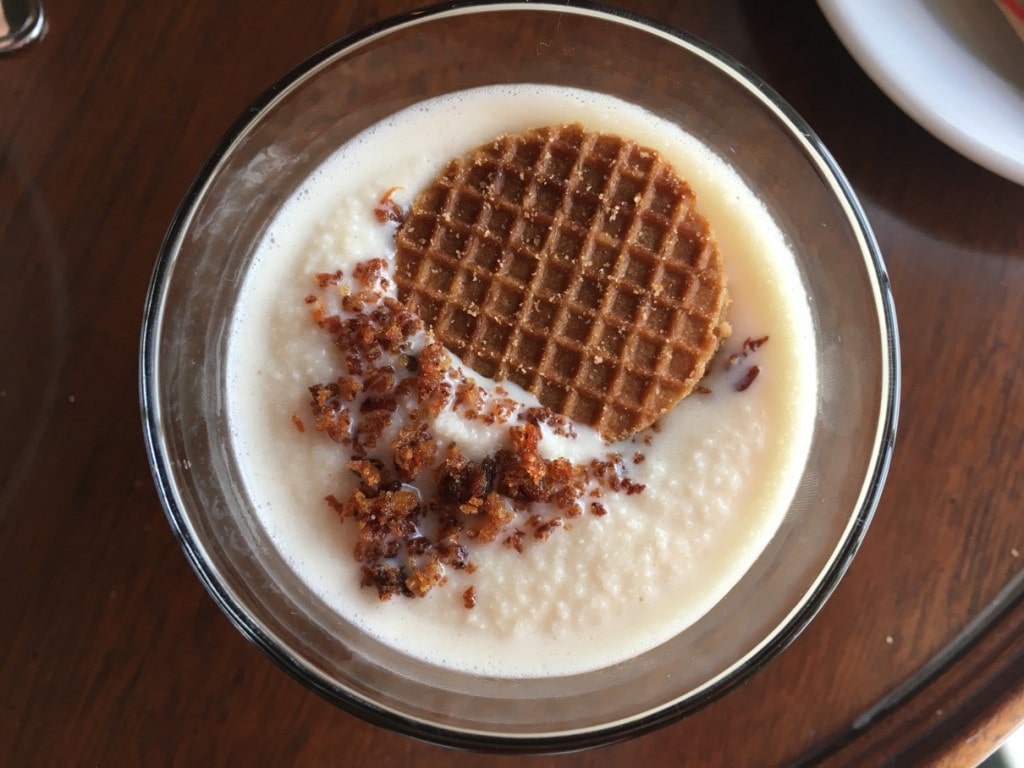 Deconstructed Breakfast: Twinings® Apple Chai Tea Shake with Cream Bourbon garnished with a Waffle Crips and Candied Bacon
The Artist Table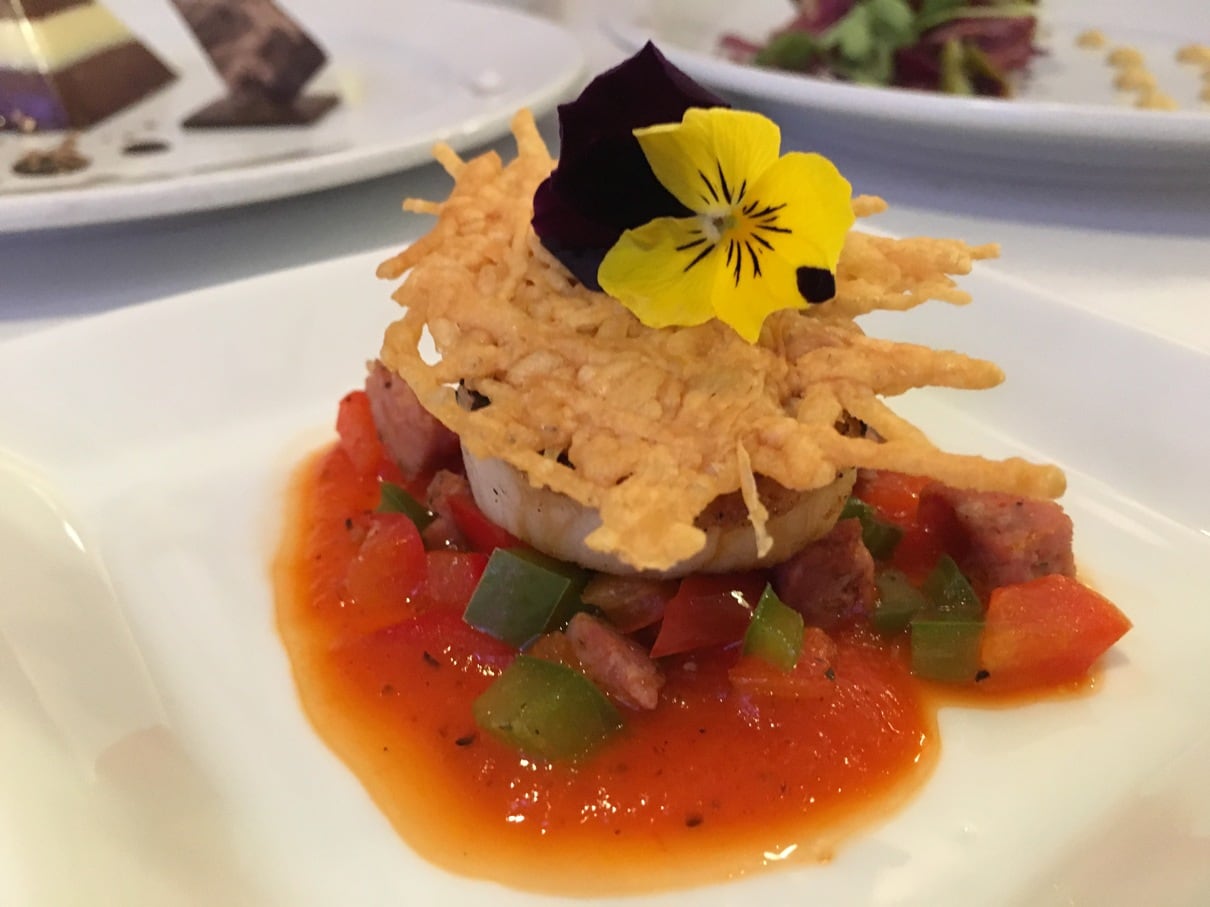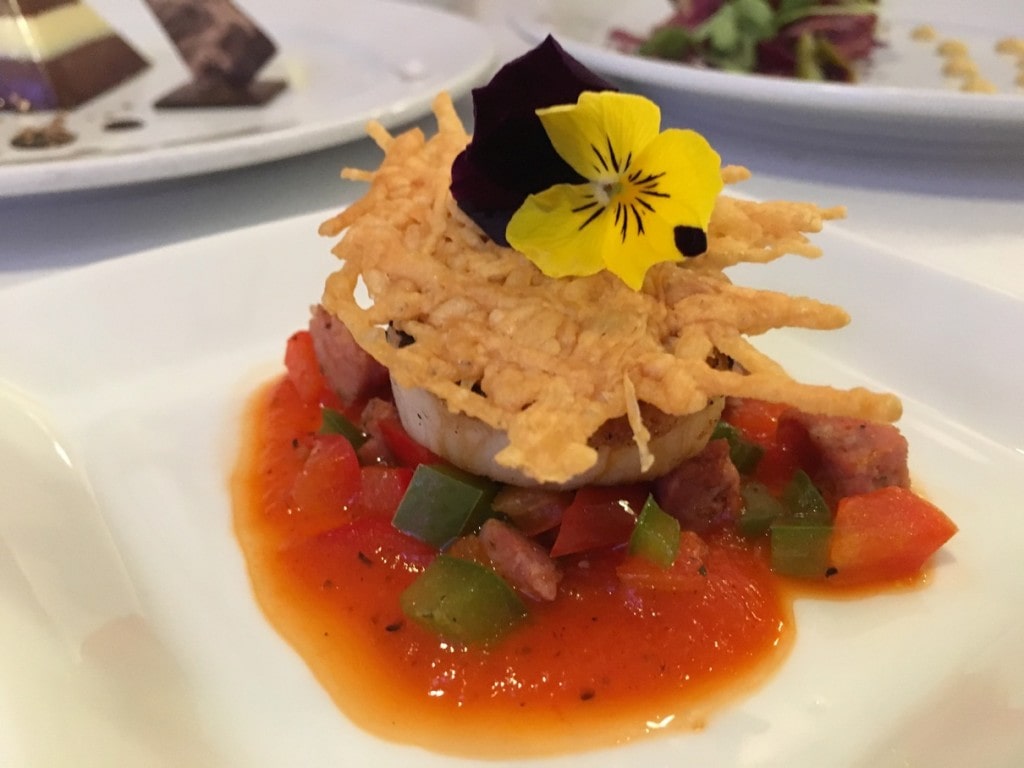 Pan-Seared Scallop with Chorizo, Roasted Red Pepper Coulis and a Parmesan Crisp
Cuisine Classique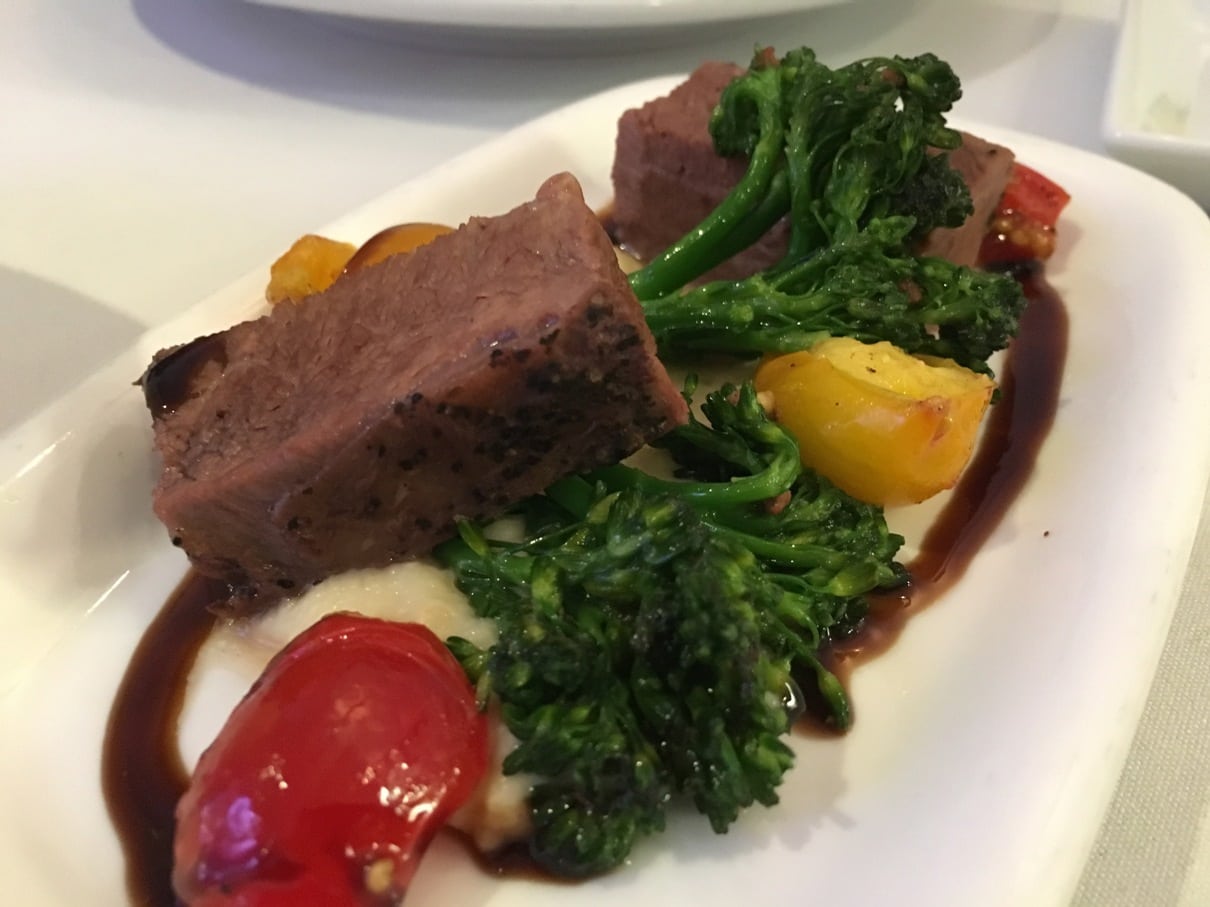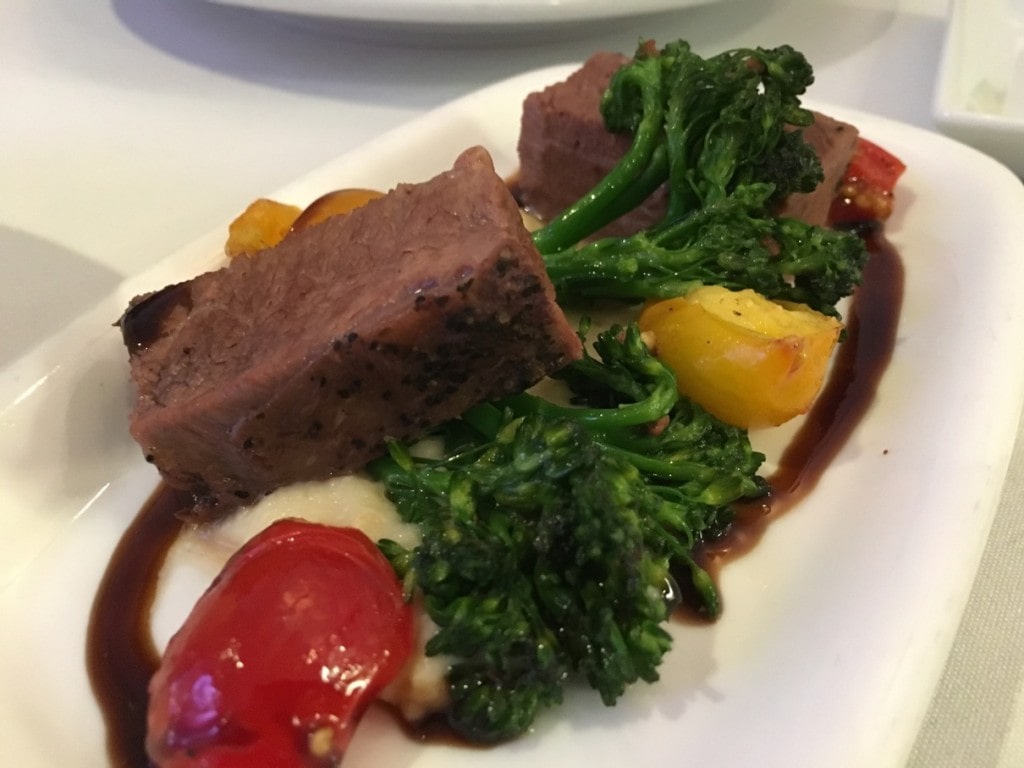 Braised Beef Short Rib with Parsnip Purée, Broccolini, Baby Tomatoes and Aged Balsamic
Campo Viejo Rioja Reserva Art Series
~
Okay, so there are plenty of other art offerings during the Epcot International Festival of the Arts 😉
I'm super excited about the art of Mary Blair and Herb Ryman – two very famous Disney artists over the years – being on display. Current Disney artists Joe Kaminski and Costa Alavezos will also be creating art live on Saturday nights from 7 – 9 p.m.
See our video: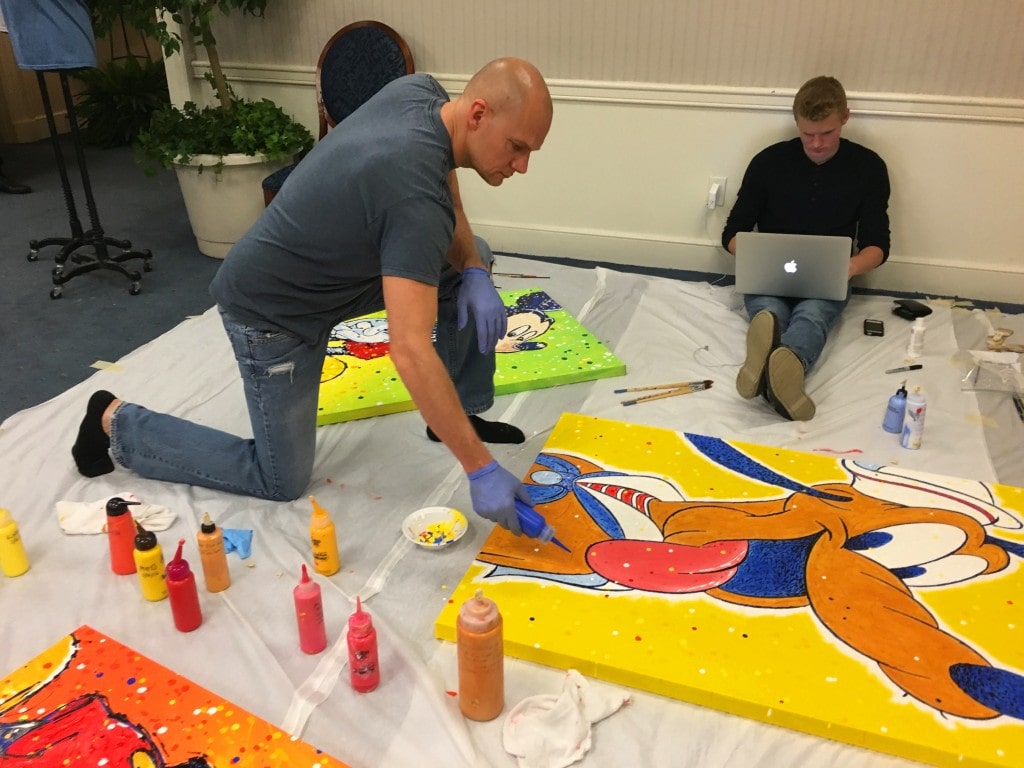 We got the chance to watch Joe Kaminski create Disney art right before our eyes. As he huddled over large canvases popping with Disney characters, Joe applied paint drops out of colorful bottles as his kids sat nearby helping out their Dad. Joe is an amazingly awesome person to talk to – so generous and nice – and the chance to interact with him live for two hours on Saturday nights is going to be a once-in-a-lifetime experience.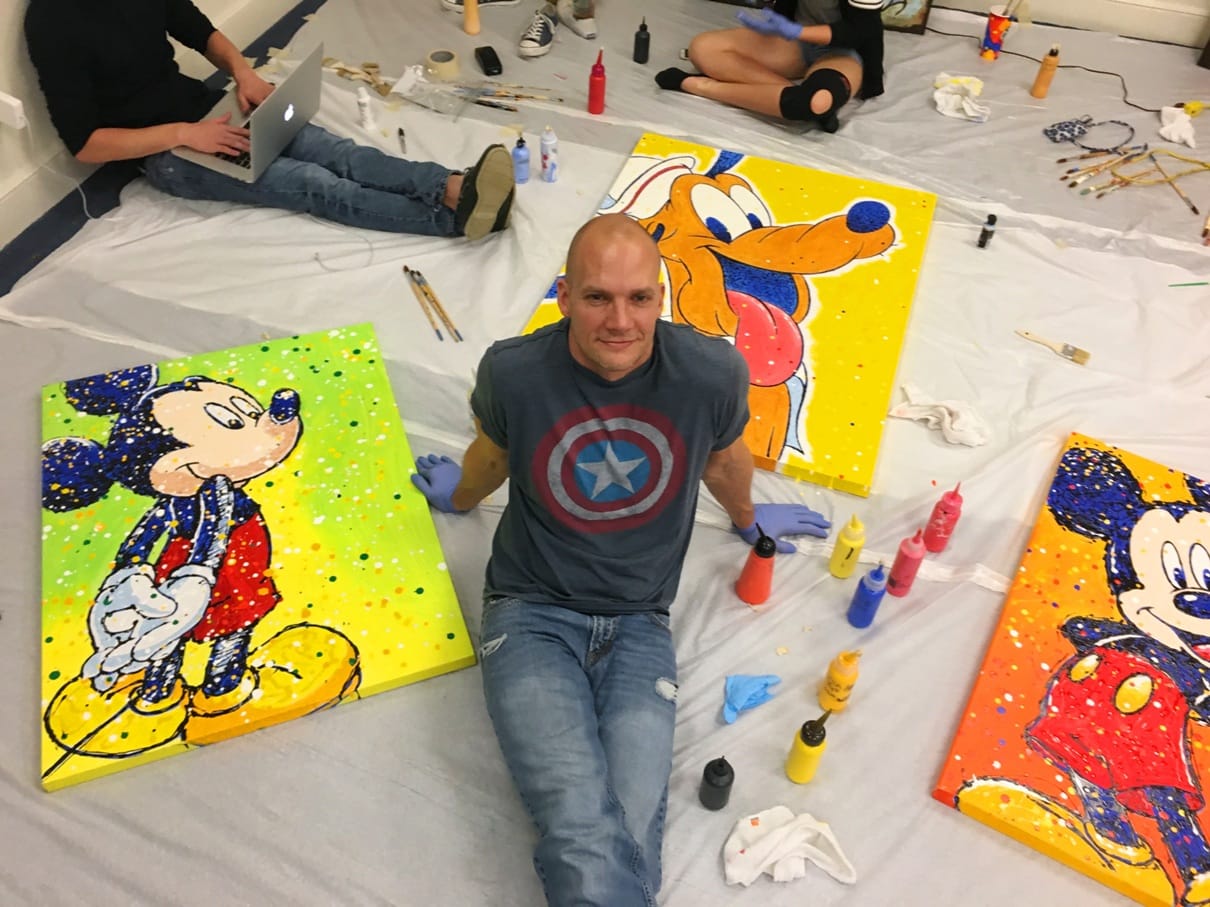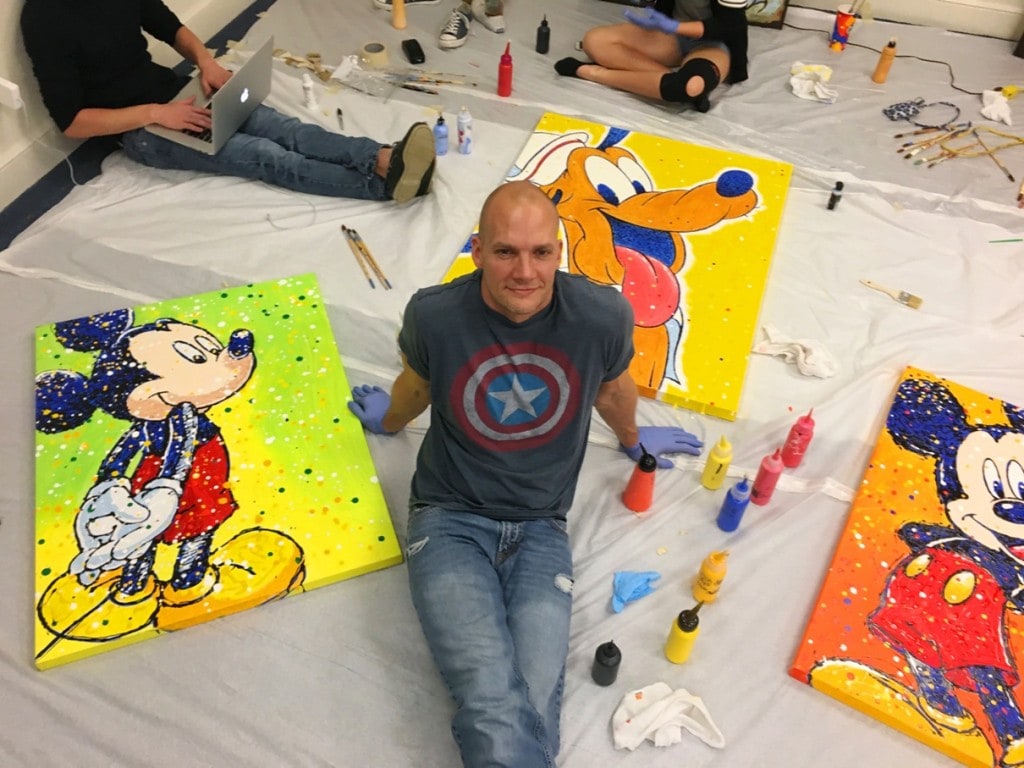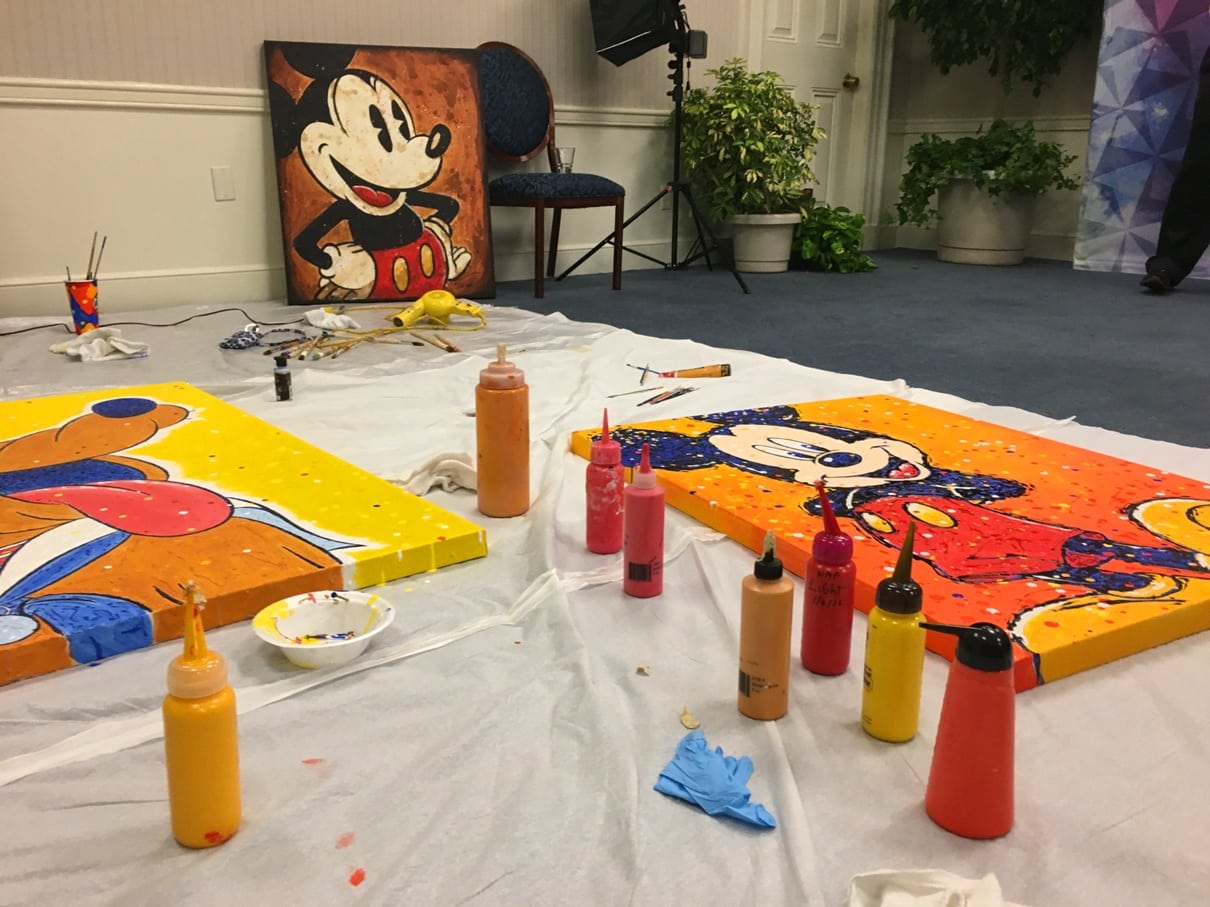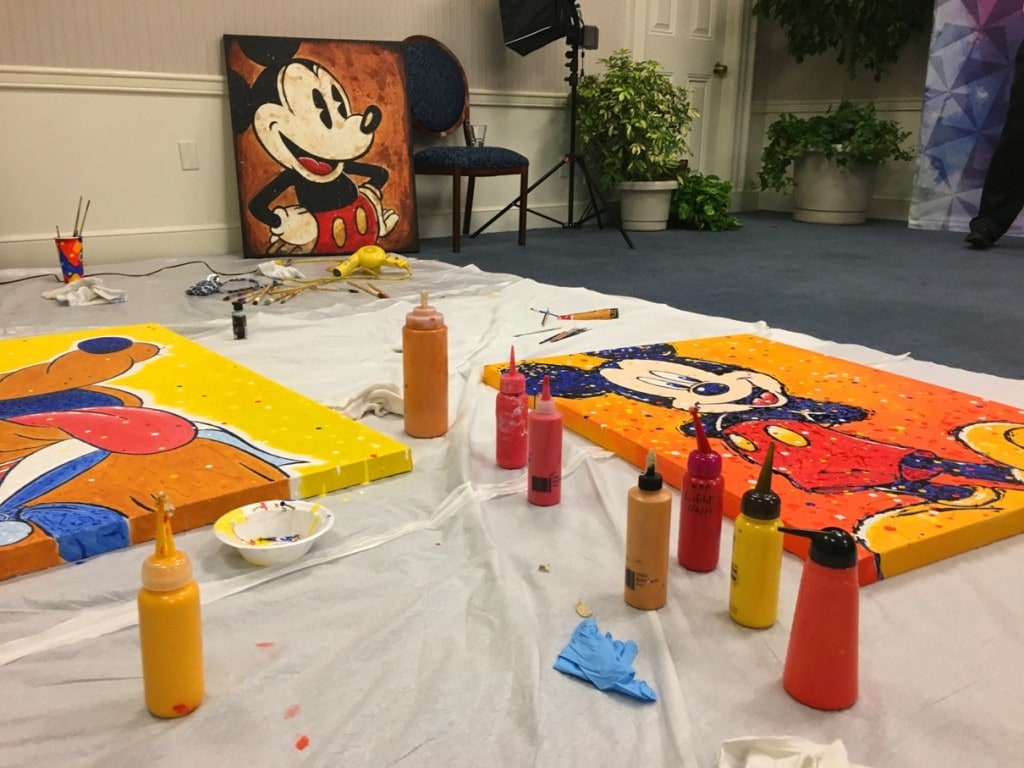 Speaking of experiences, can you believe the chance to walk through Epcot with a Disney Imagineer artist? I know – it's going to be great!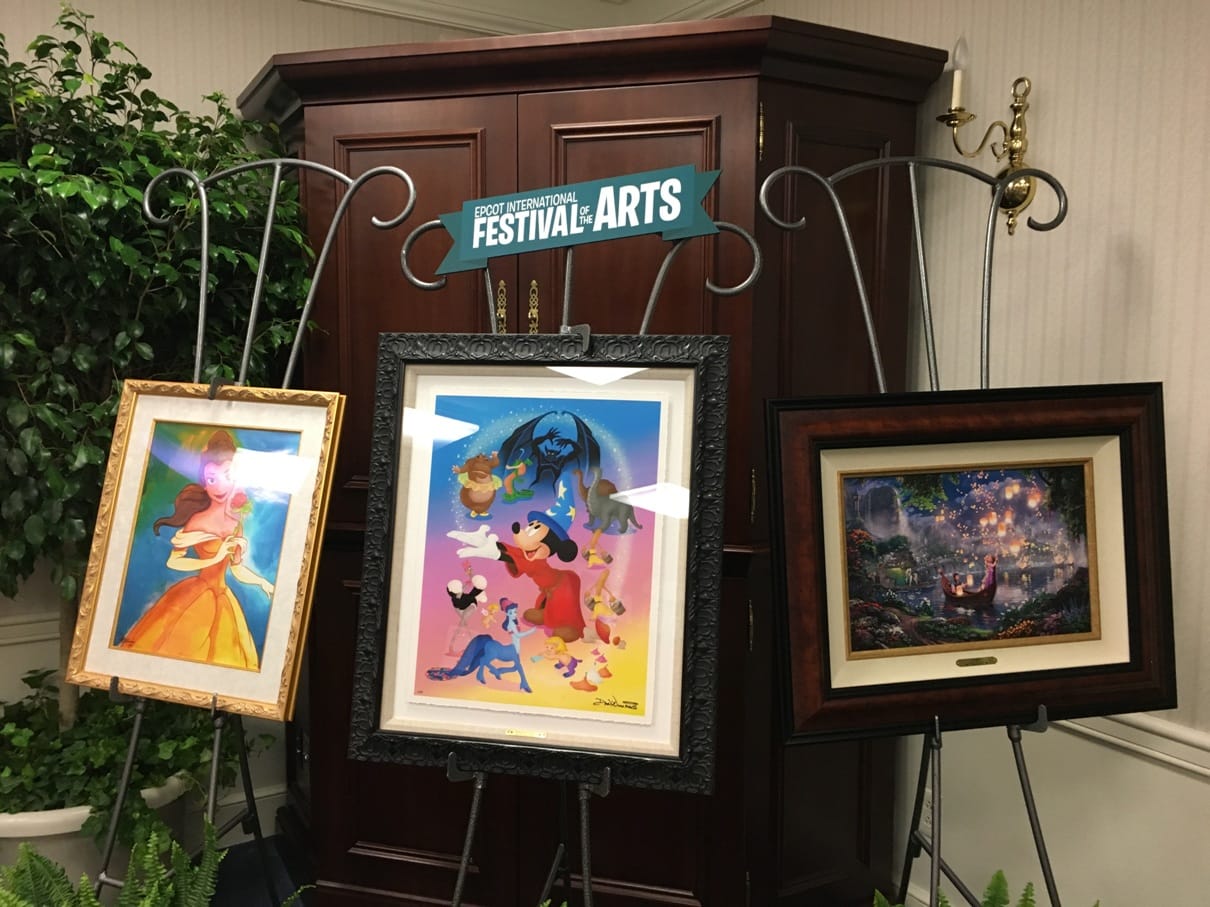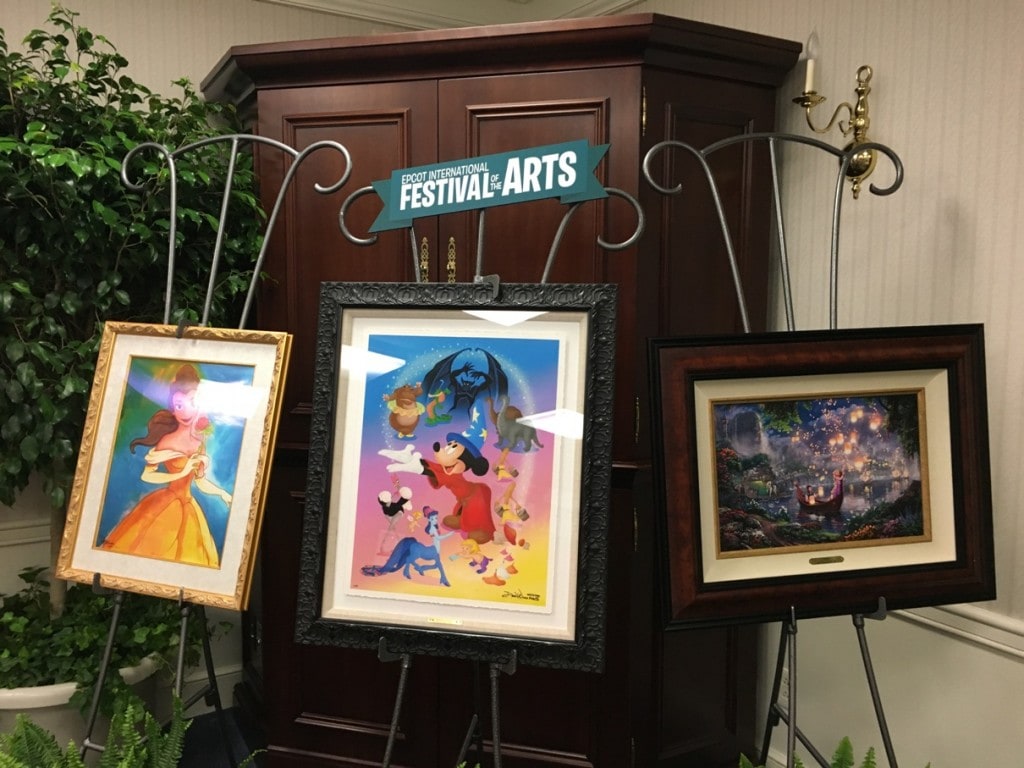 In the inaugural year of the Epcot International Festival of the Arts, a collaboration with Disney Theatrical will bring an exciting new showcase of favorite music and Broadway talent to the America Gardens Theatre stage. Guests will enjoy different pairings of phenomenal Broadway talent in concert, performing songs from some of Disney on Broadway's award-winning shows, including ‪The Lion King‪, Newsies, and Aladdin, in addition to others.
The Orlando Sentinel just shared the lineup, which is:
Jan 13-16 and 20-23: Ashley Brown and Josh Strickland. They will perform songs from: "Beauty and the Beast," "Tarzan," "Mary Poppins" and "The Little Mermaid." Strickland originated the role of Tarzan in the Broadway production of the same name back in 2006.
Jan. 27-30 and Feb. 3-6: Kerry Butler and Kevin Massey ("Beauty and the Beast," "Tarzan," "Newsies" and "Aladdin").
Feb. 10-13 and 17-20: Kissy Simmons and Alton Fitzgerald White ("The Lion King," "Aida," "Aladdin" and "The Little Mermaid").
Performances will all take place at 5:30 p.m., 6:45 p.m. and 8 p.m. on each evening of the festival.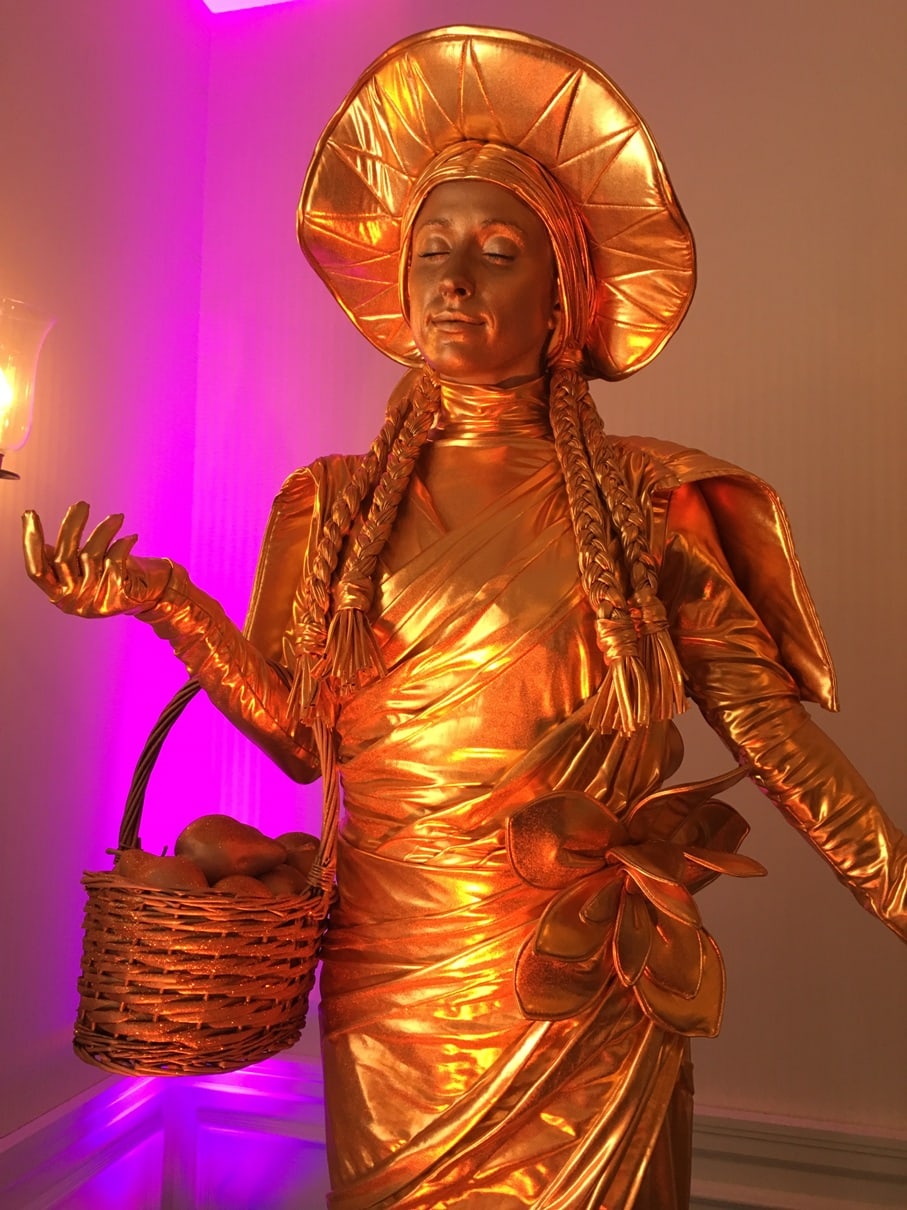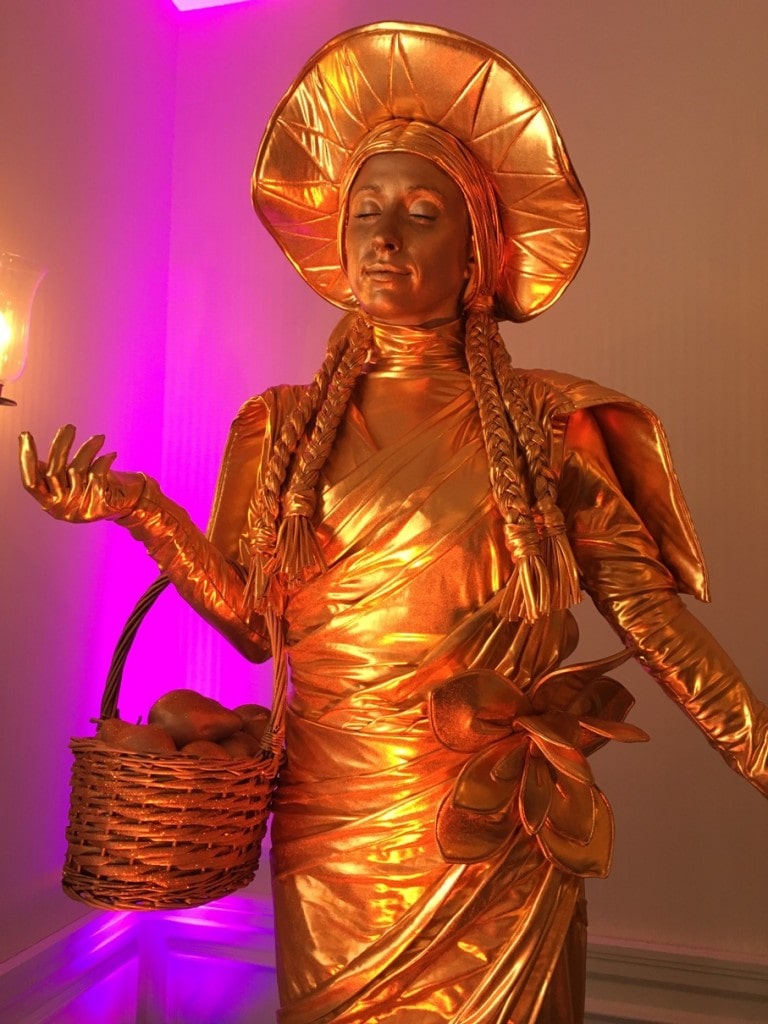 Epcot Living Statues will be roaming as well.
And lots of local talent will be performing, too, from marching bands to college and university acts and high school choirs.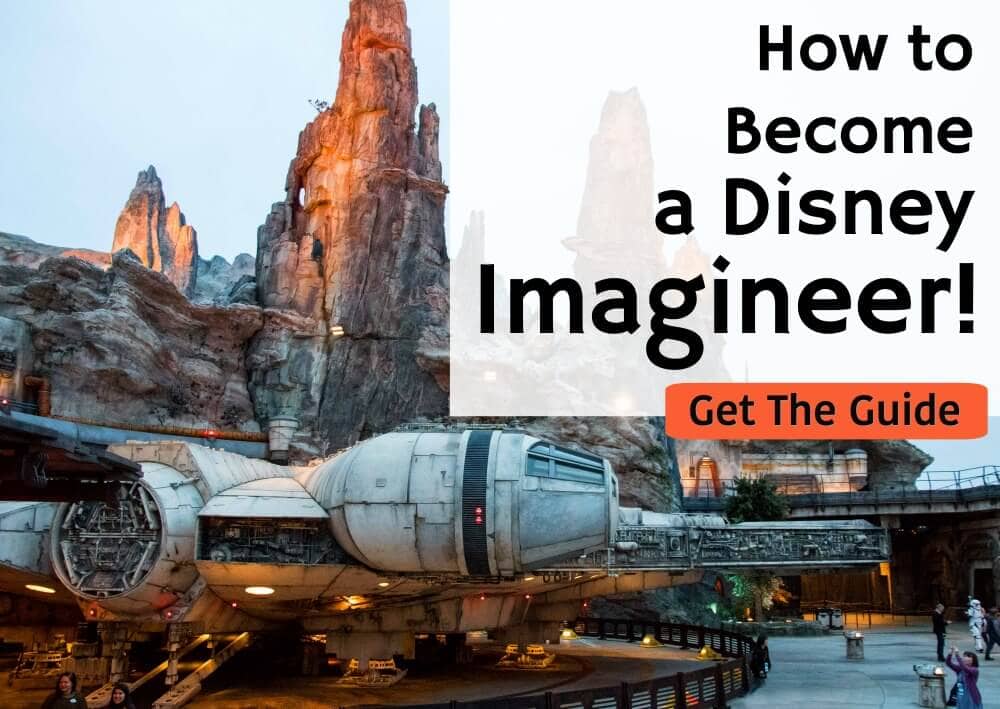 Chalk artists will be creating masterpieces on the sidewalks and on canvases.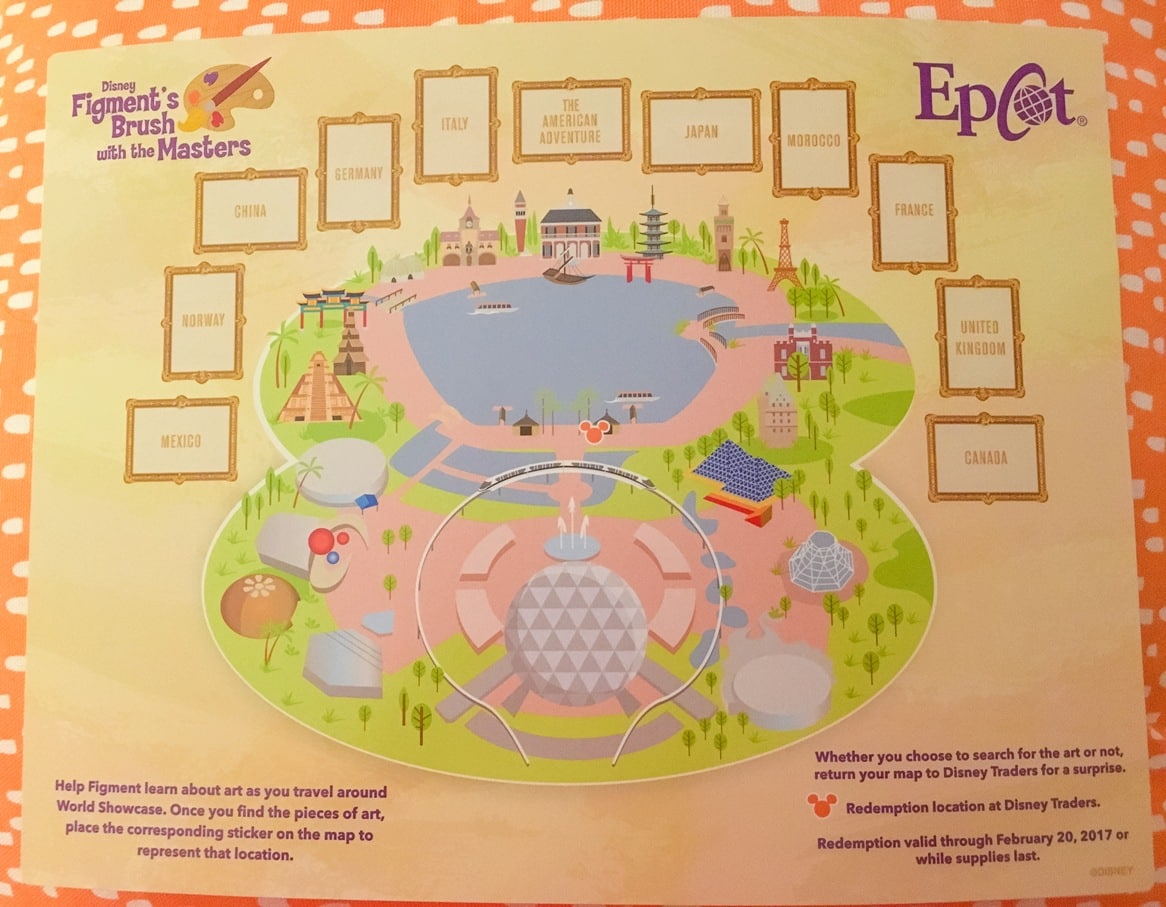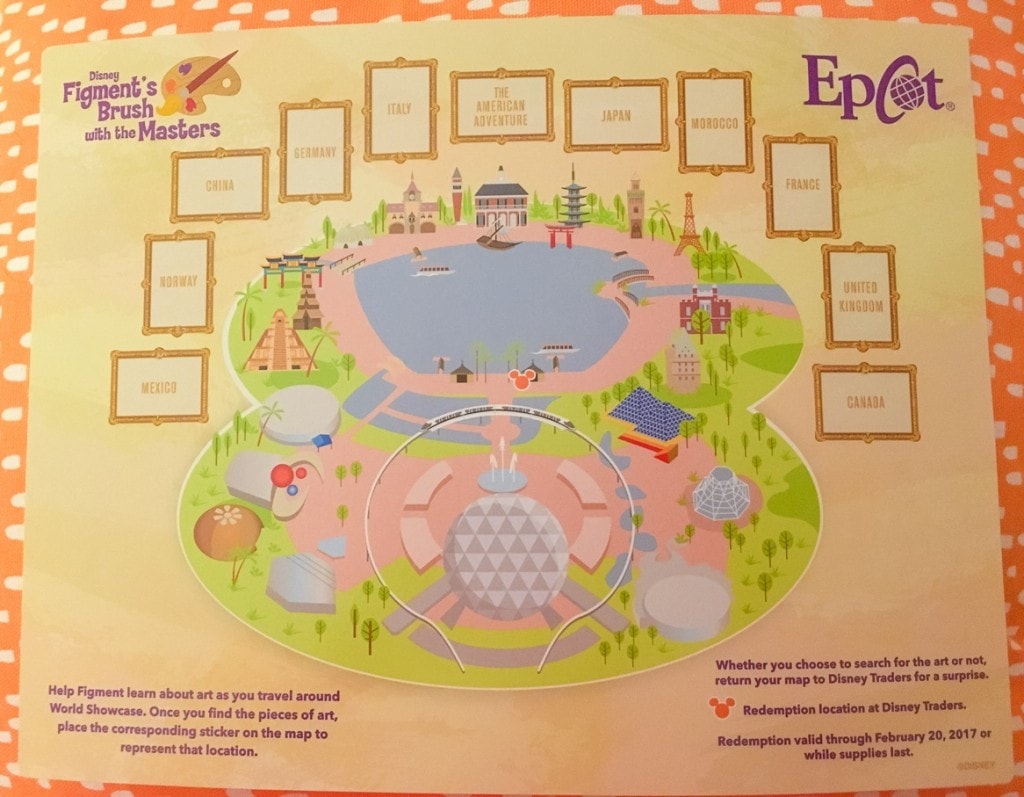 Figment's Brush with the Masters Scavenger Hunt will have you hunting each country in the World Showcase and collecting stickers to redeem for a surprise.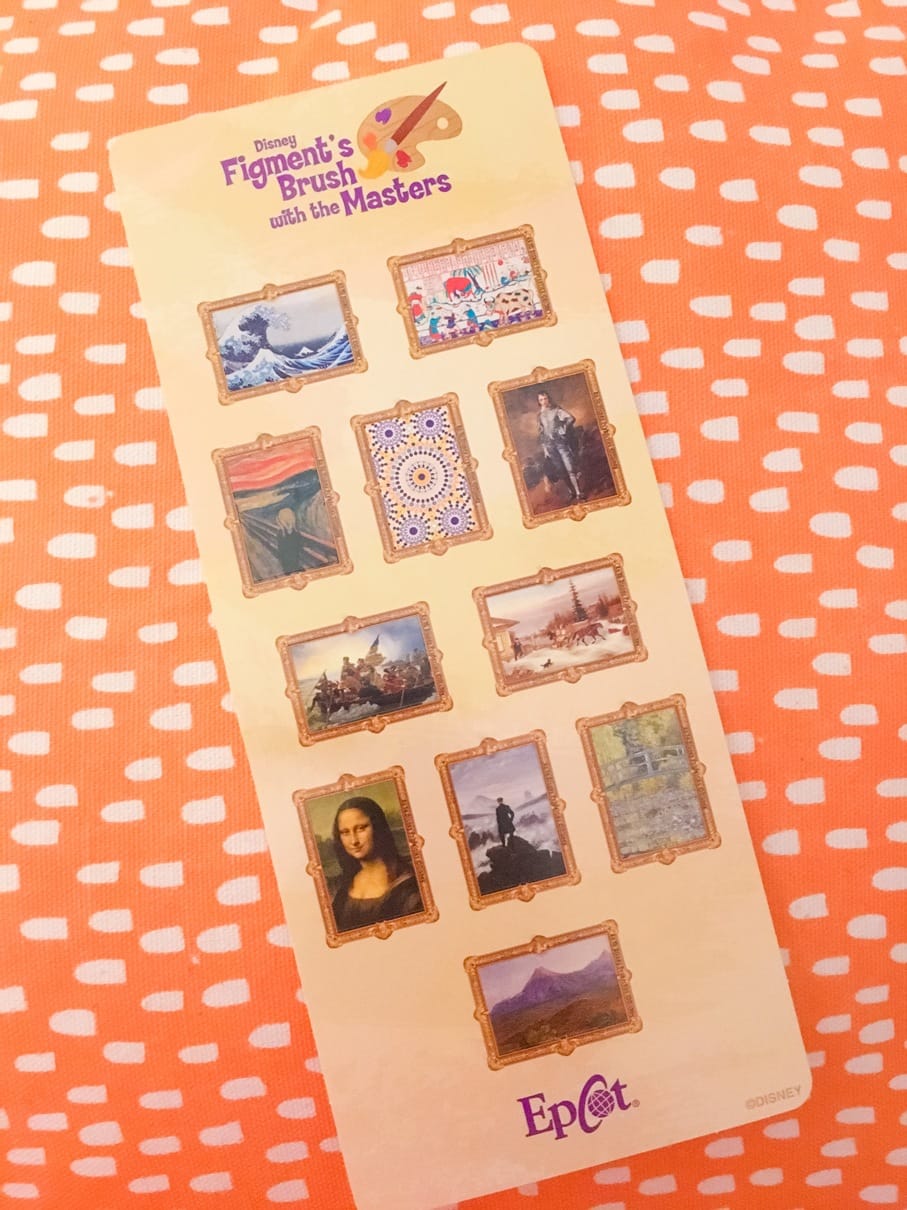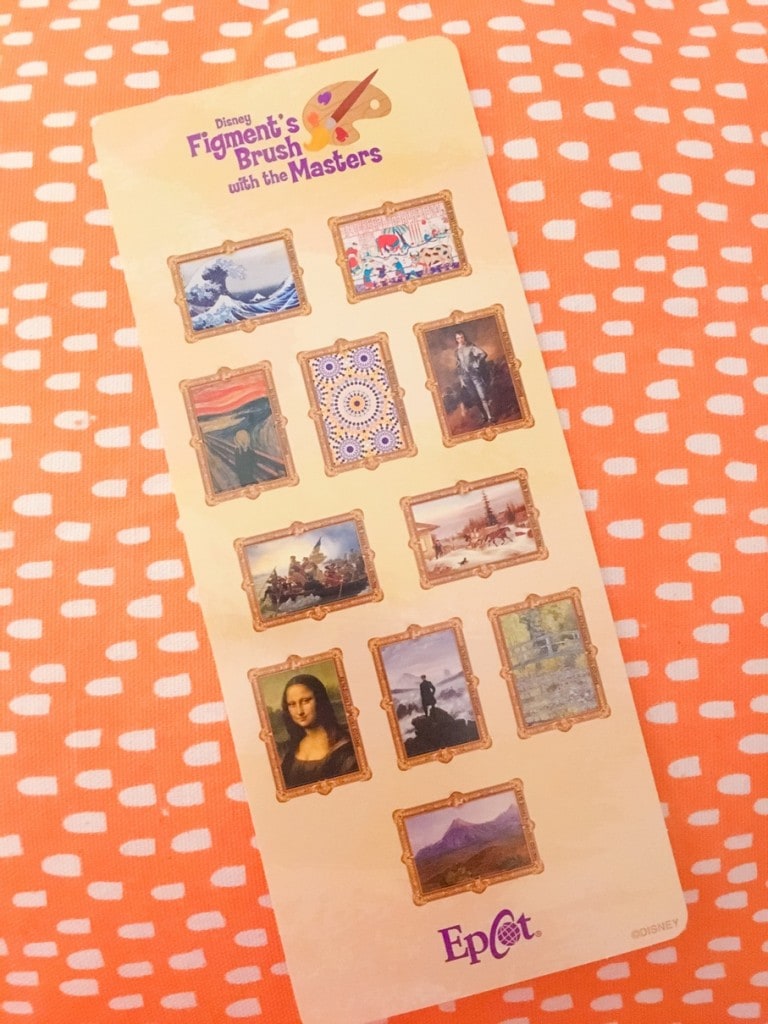 Artsy photo opportunities will be available, as your family can be part of a famous piece of art.
And……. as if that's not enough ……… there will also be creative workshops, such as animation or cake decorating.